Hi everyone
Wanted to start keeping a track of the work done to my dad and I's 205 rally car. So thought I might aswell share with you all
.
BEWARE! It is very Blue and Orange!
Bought it from a guy in Wales that had spent lots of time and money building up from the ground up for road rallies and a gumball style event that was cancelled. So he decided to sell everything including the 3 pallets of spares he had.
How we got it: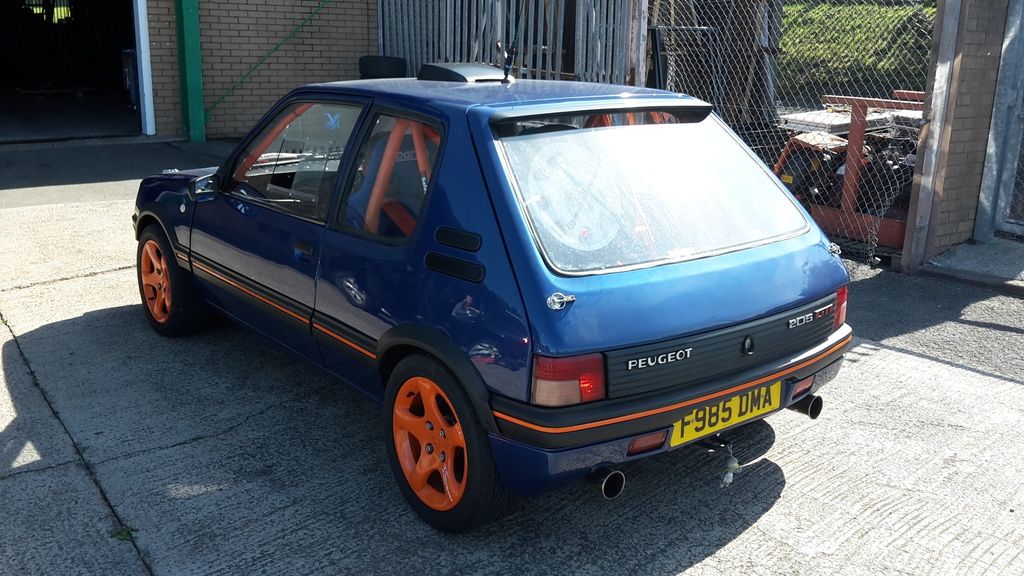 First job was to find out what we had and what we needed to do to get the car re-log booked.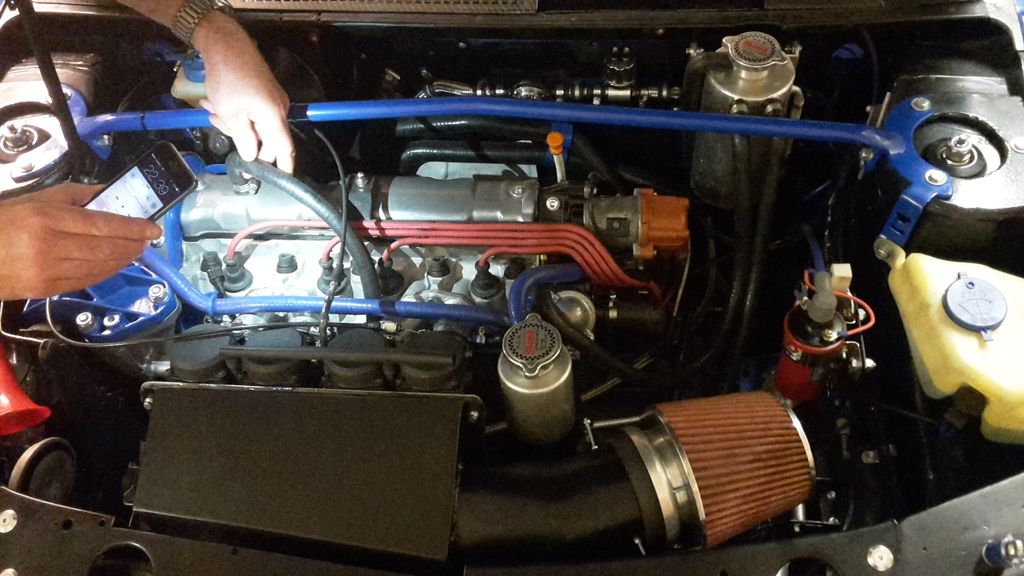 Then we stripped the interior out to remove carpets, radio, CB radio, and all the sound deadening and expanding foam (
) that the previous owner had spent ages putting in. Took off the spot lamps, splitter and wheel spacers.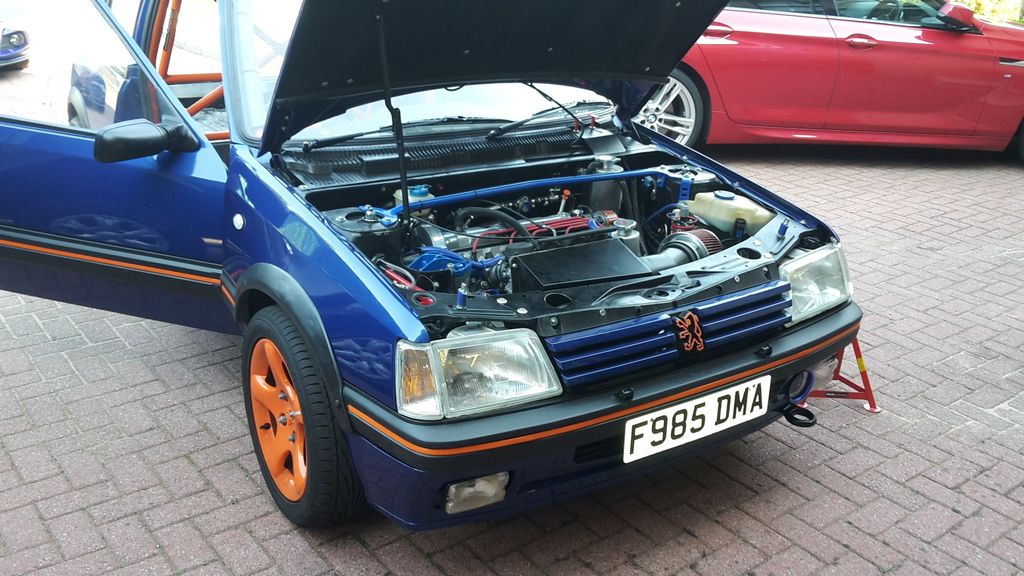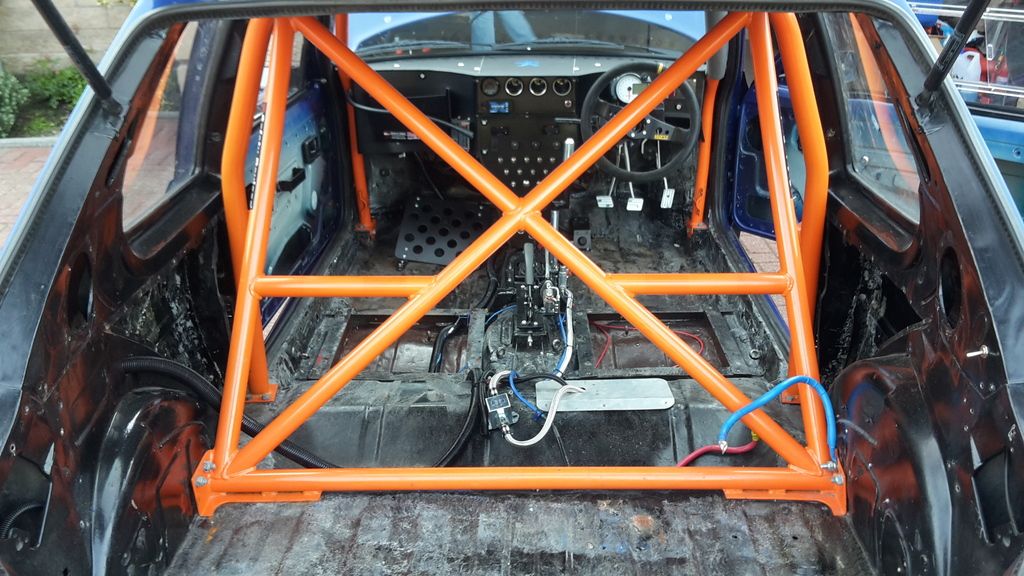 Then we took it to a friends garage to get some welding done and the sump guards modified to fit for easy removal and fitting. Also decided to underseal the car while it was up on ramps.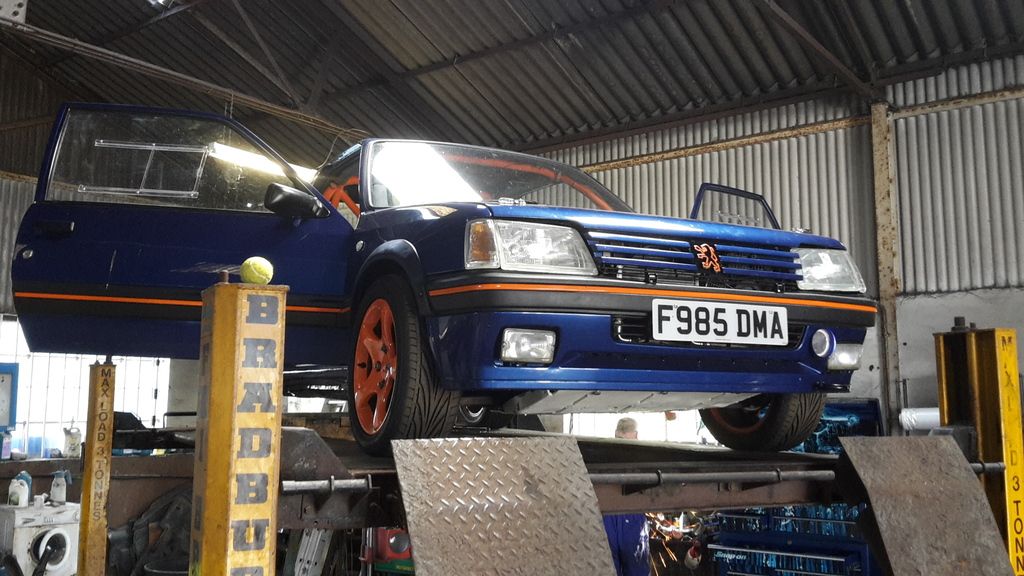 Next we painted the floor inside and started putting it back together with some changes to the spare wheel mounting, battery box insulation and various other bits to bring it up to Rally standards.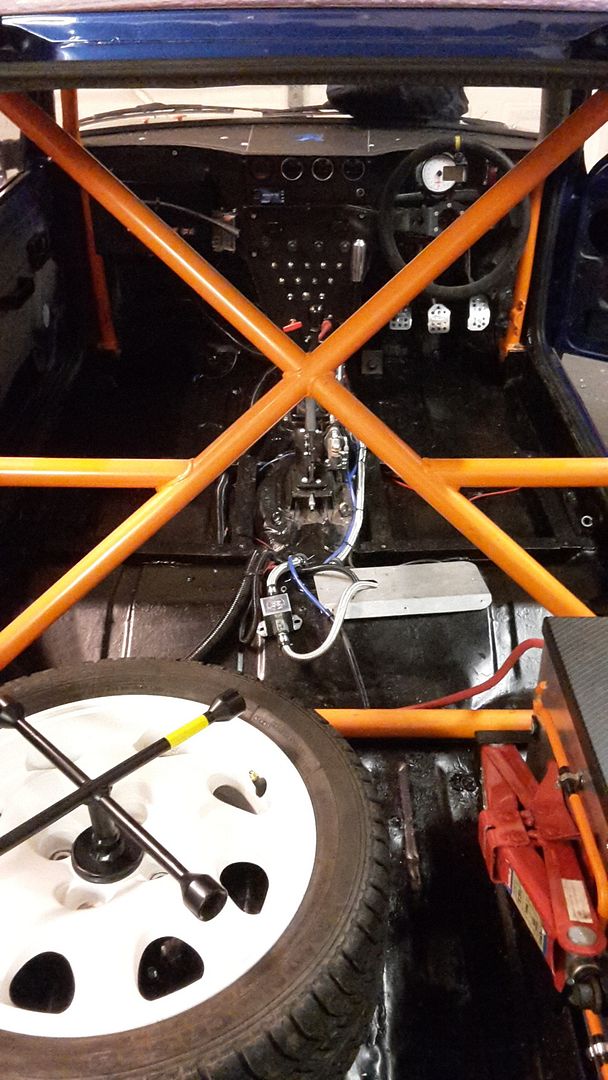 Mudflaps were probably the most hassle to fit. Trying to make sure they were the correct distance out from tread and from ground.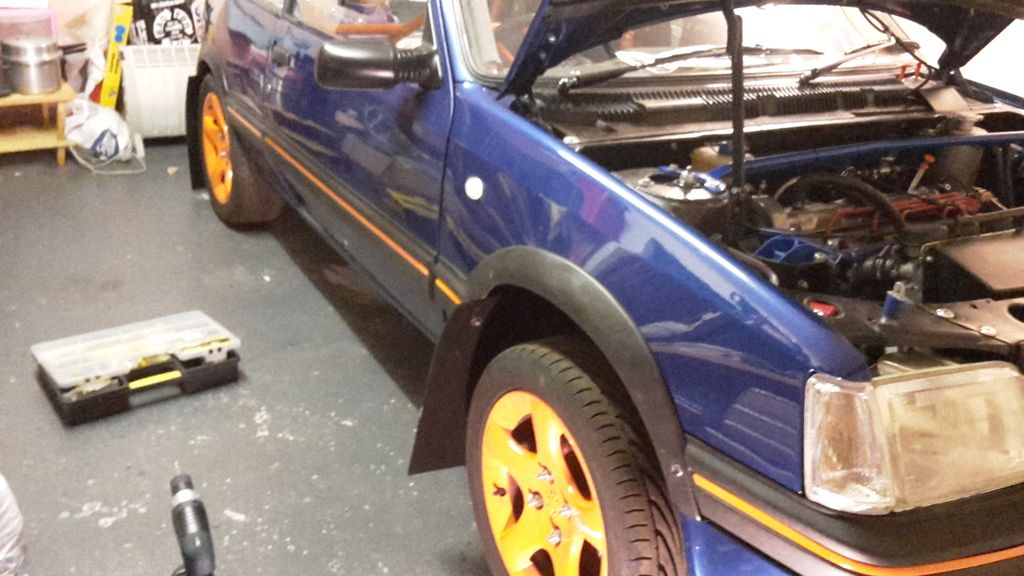 Interior is starting to go in. And this is it so far!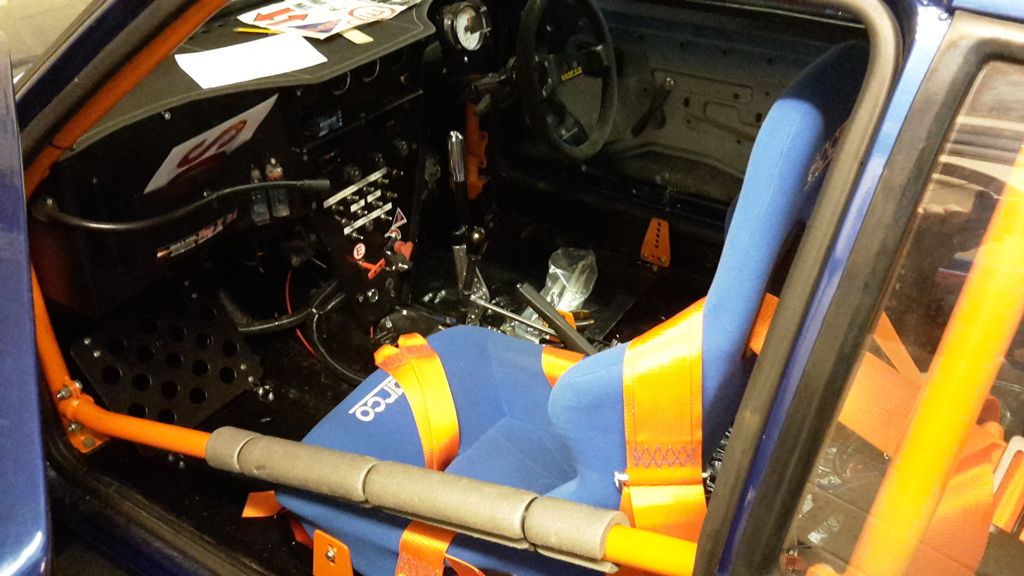 Still to get done is relocation of the fuel pump, fit new spacers, fit drivers seat and harnesses, give it a wash then sticker it up and a few wee other things.
Hopefully getting it log booked on Sunday and should be pretty much ready to go have some fun!
I'll update this with all the spec and the loads of information and interesting bits I've missed out as I remember them!