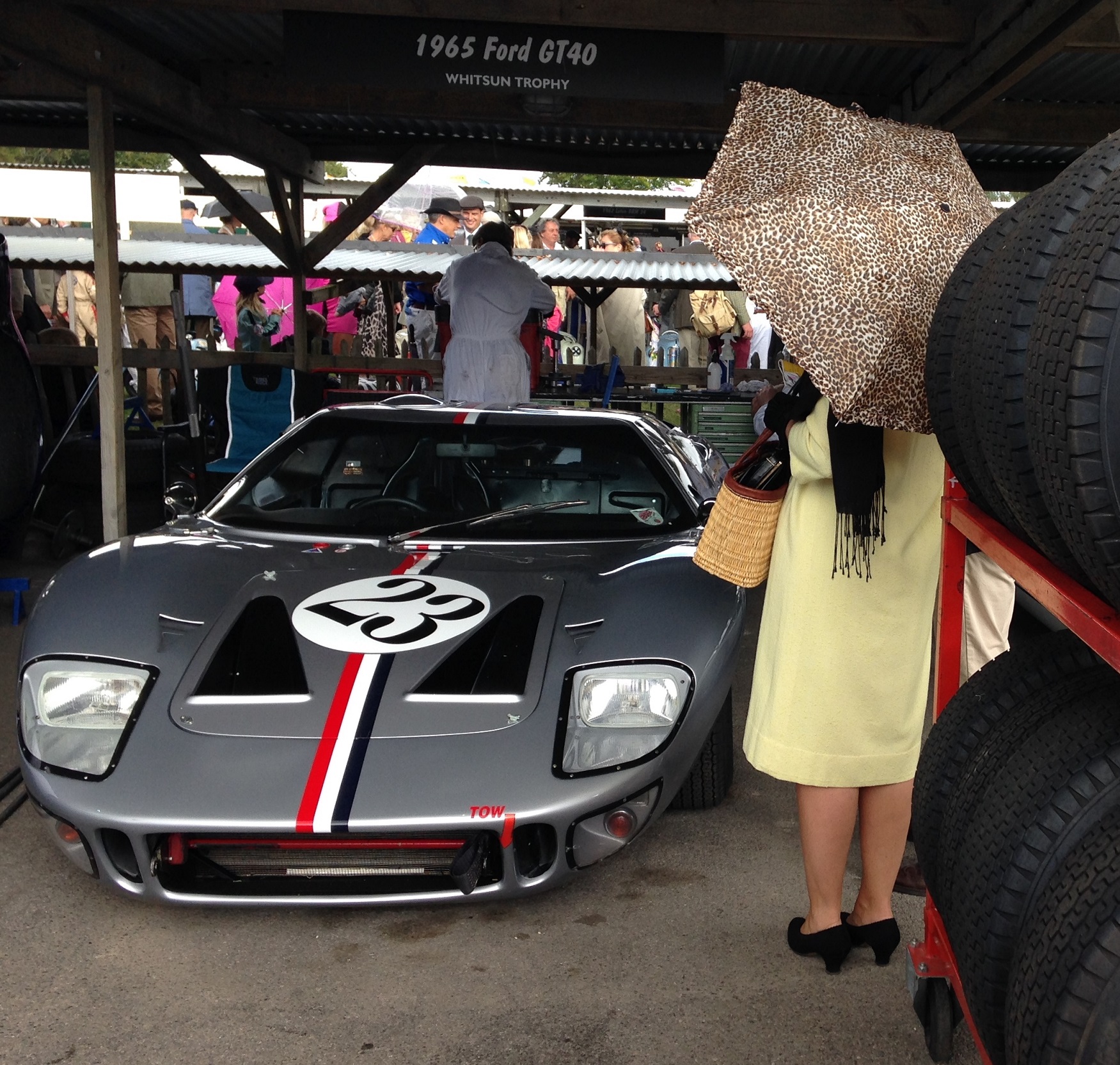 Some of us here at Tartan Tarmac are classic car fans and we count ourselves very lucky to get to go to the ever increasing number of classic events during the year. This year was no different and we even had a couple of cracking events here in Scotland.
So how did The Goodwood Revival fair less than two weeks after the enormously successful Concours d'Elegance at Holyrood? For me, The Revival retains its place as the benchmark.
You can find Scotland's own Dario Franchitti presenting coverage of the racing on the ITV Player, but meanwhile here are some shots from our wander around this year's event.
Yes, the Goodwood Revival is a classic car race meeting, but it remains unique by being much more than that. Sure, there are uber-expensive hospitality areas for those wealthy or connected enough to continue in the manner to which they have become accustomed, but I promise you it is a total escape to a "concentrated highlights of a different era" world, whatever kind of ticket you hold.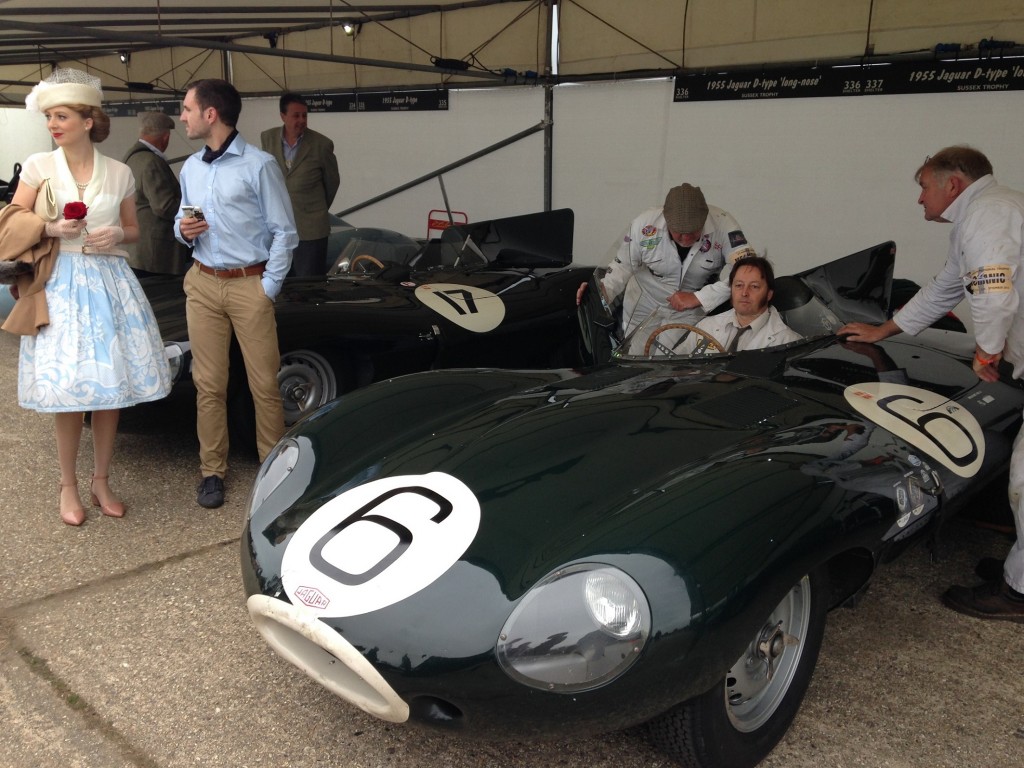 Some of the sights around the event are spectacularly cool. Some are comically vintage. Blending Austin Powers, James Heriot and Douglas Bader with Andy Warhol, Mary Quant and James Dean is a bit of a strech, but the effort to ensure that every view is from a different time is evident and the attention to detail is impressive.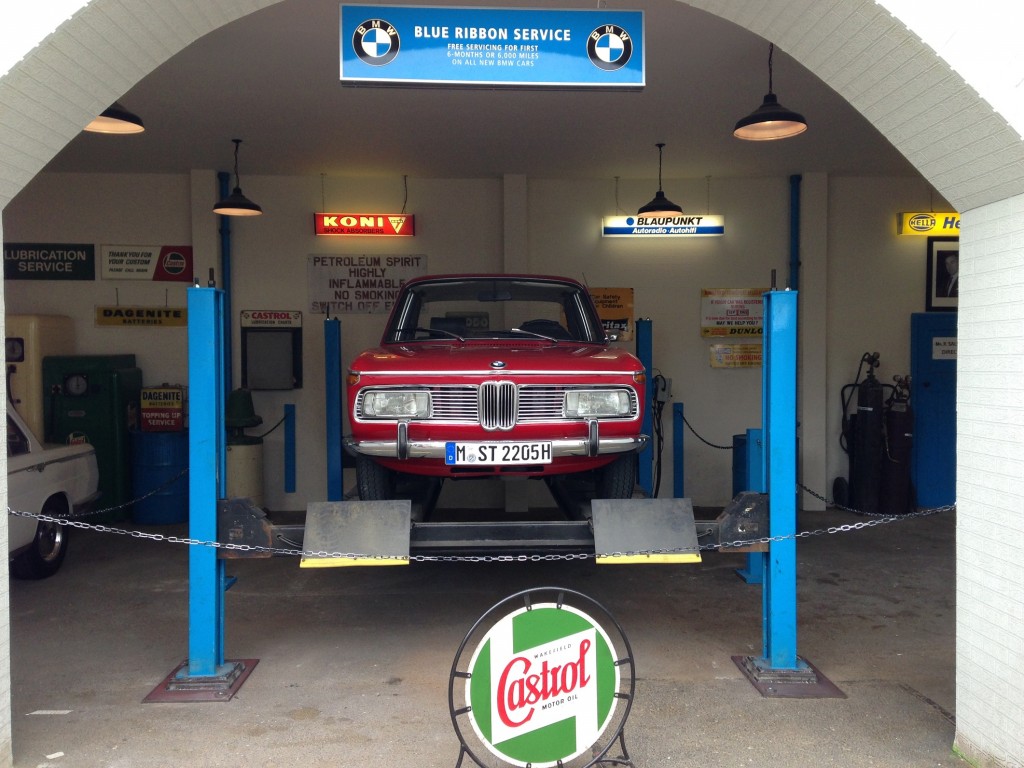 You may be thinking by now that this piece is coming across as overly positive. You may suspect some commercial sycophance from an ambitious young Scottish media title trying to ingratiate itself with the motoring establishment. Sorry – it is just that good. This is my honest opinion. It is crowded and a little corny in places, but so is Venice. It is expensive and elitist, but so is Formula 1. It is what it is and I hope it never changes. Read on. I get worse.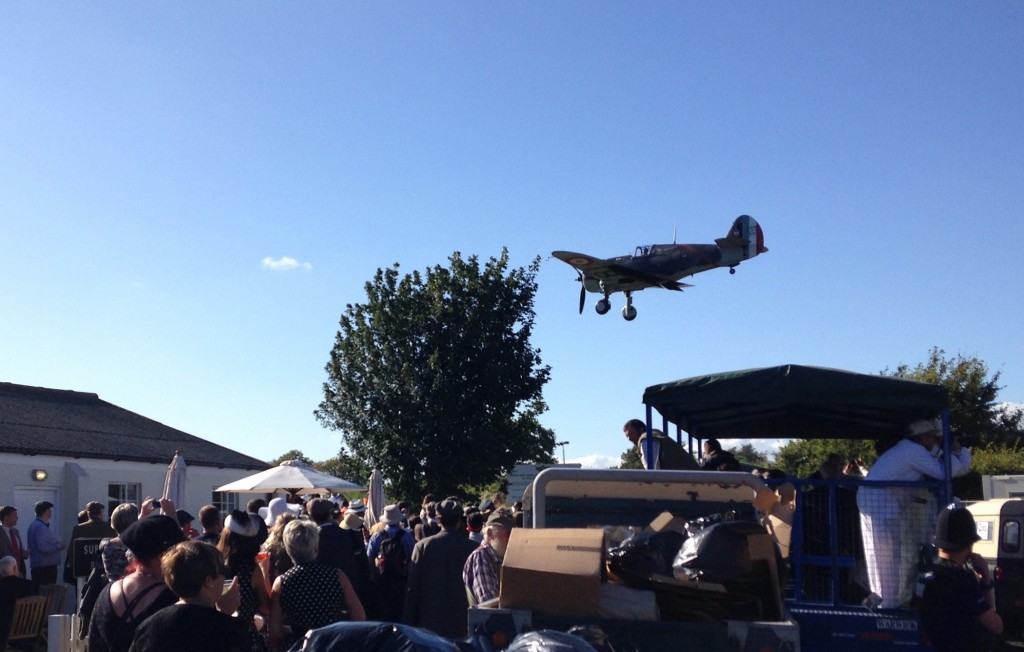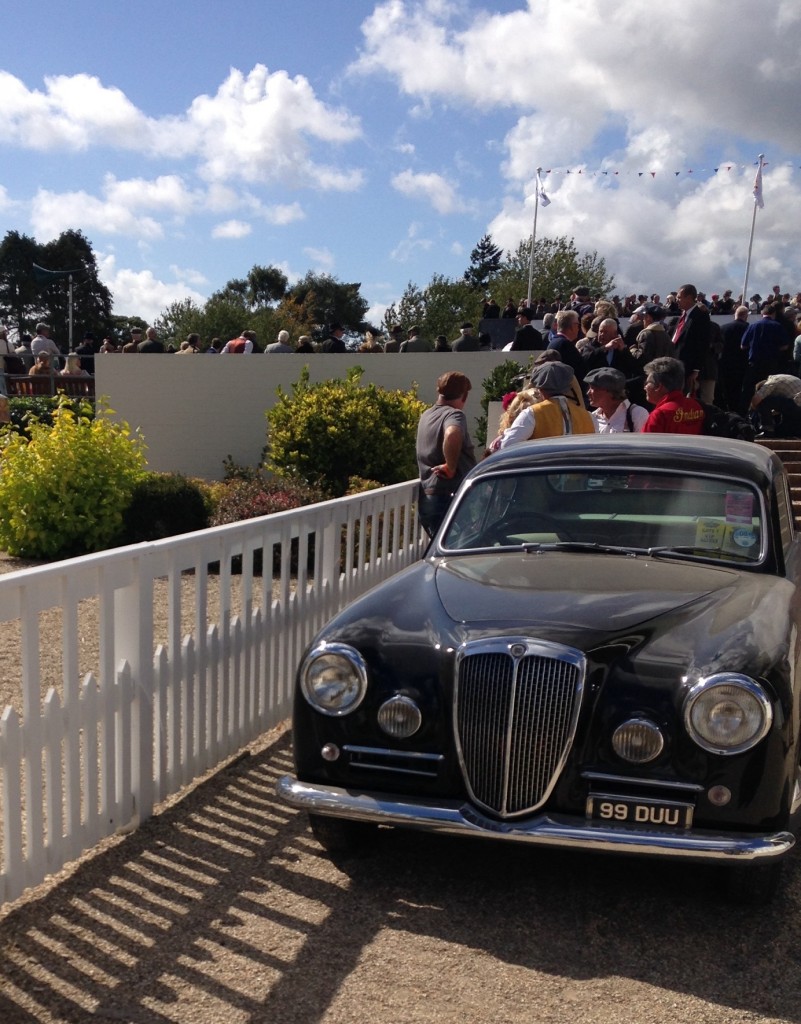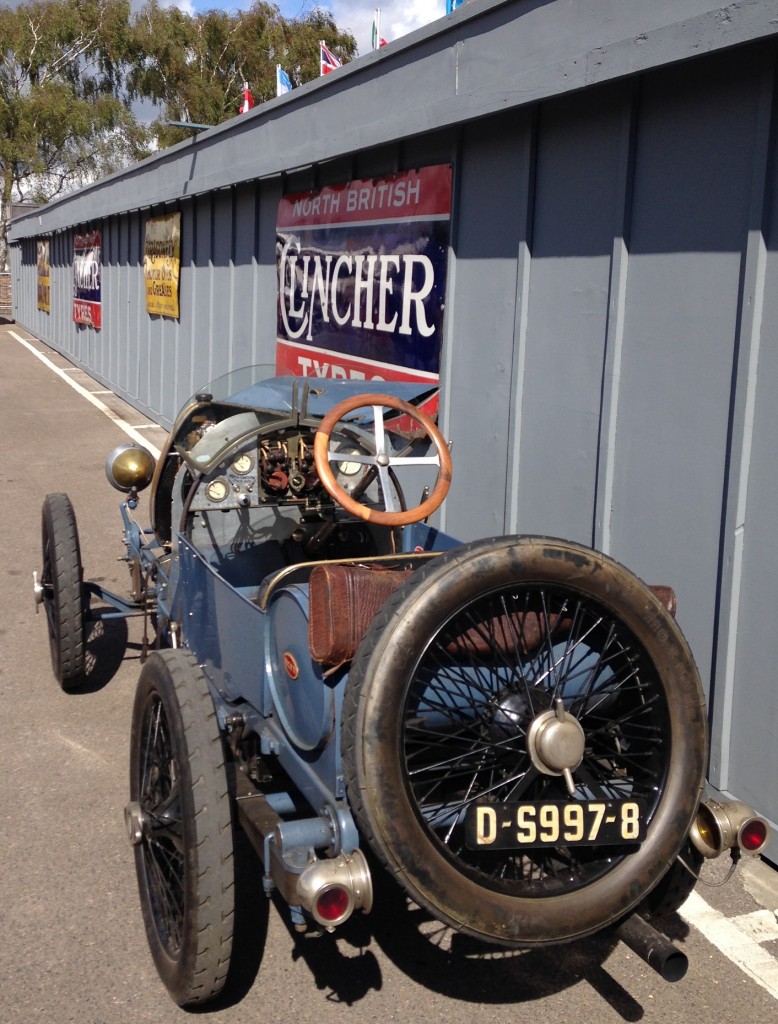 Not all the sights are automotive or aeronautical….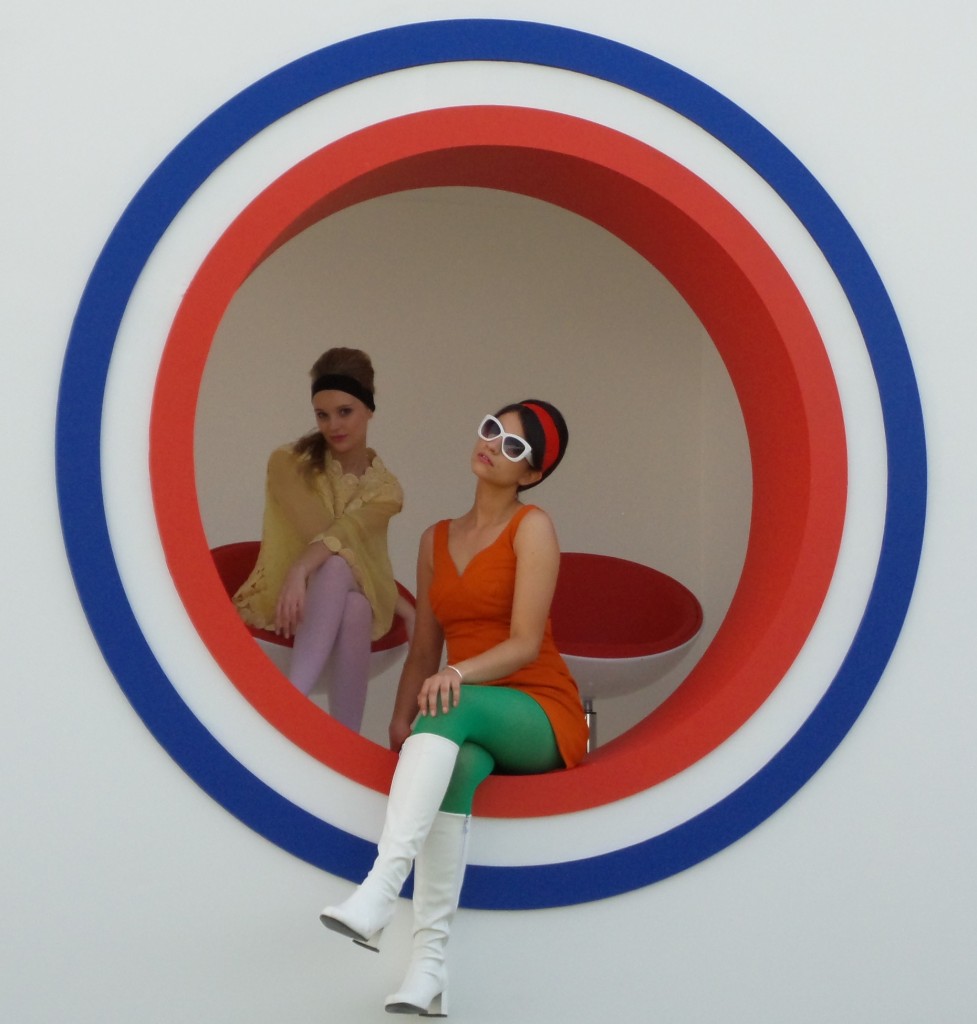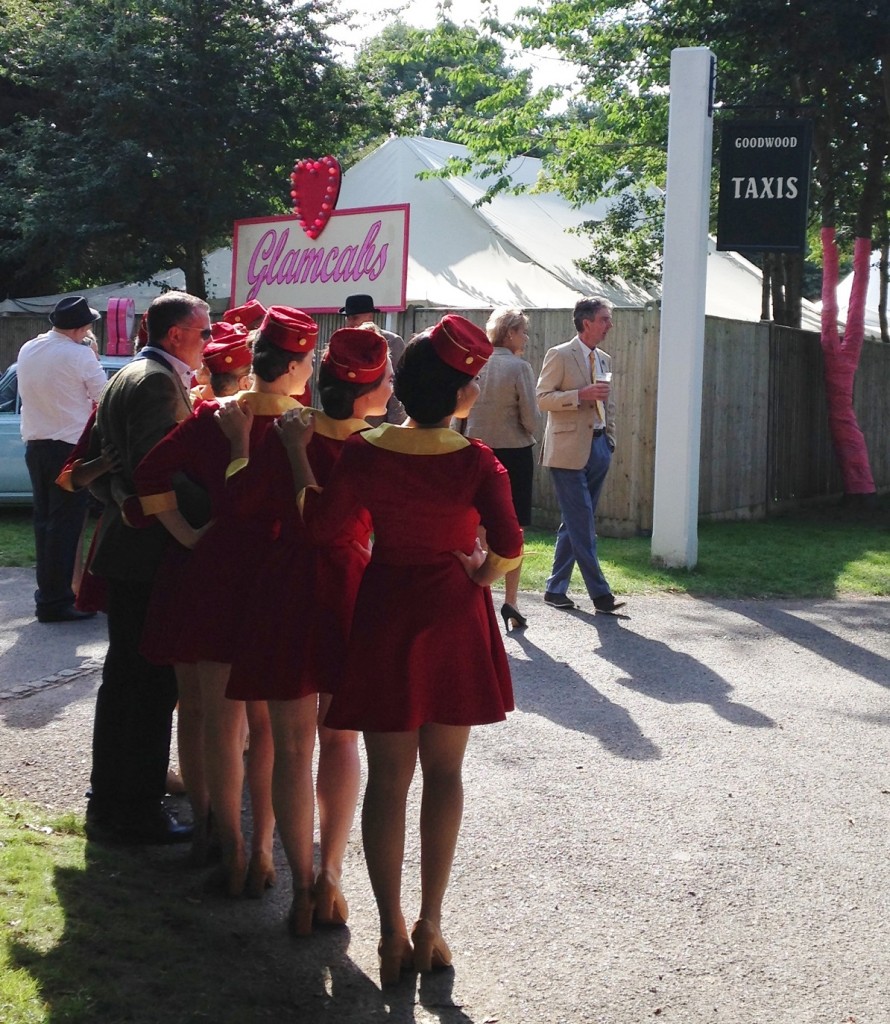 Even the supporting vehicles are from 1966 or earlier.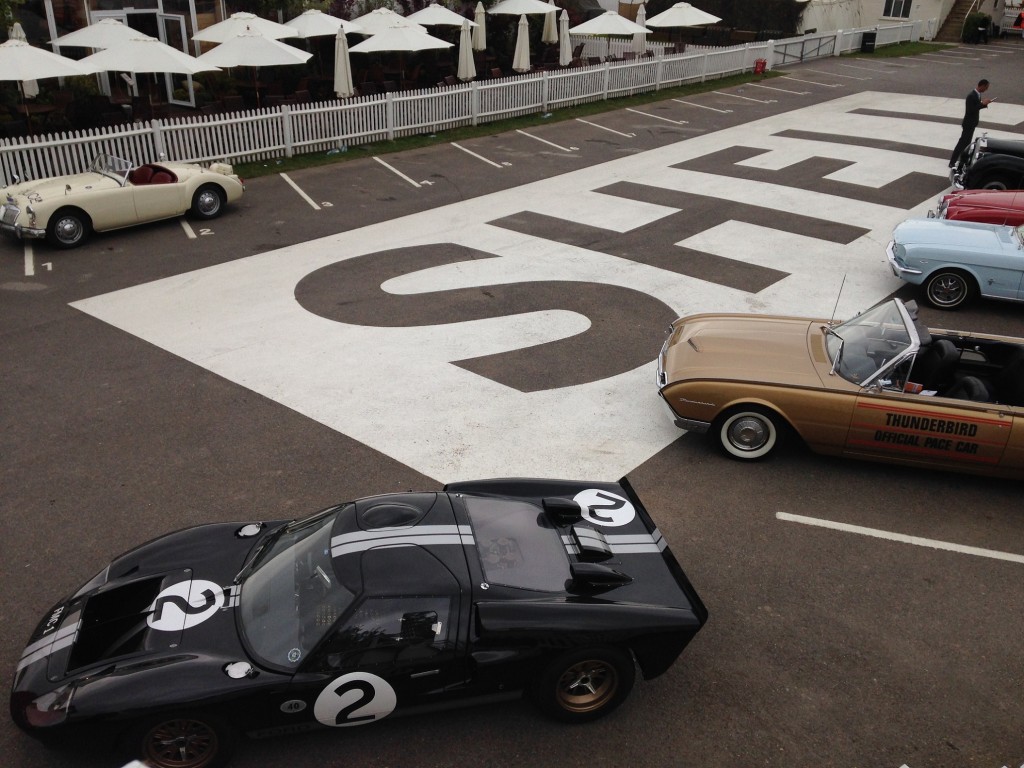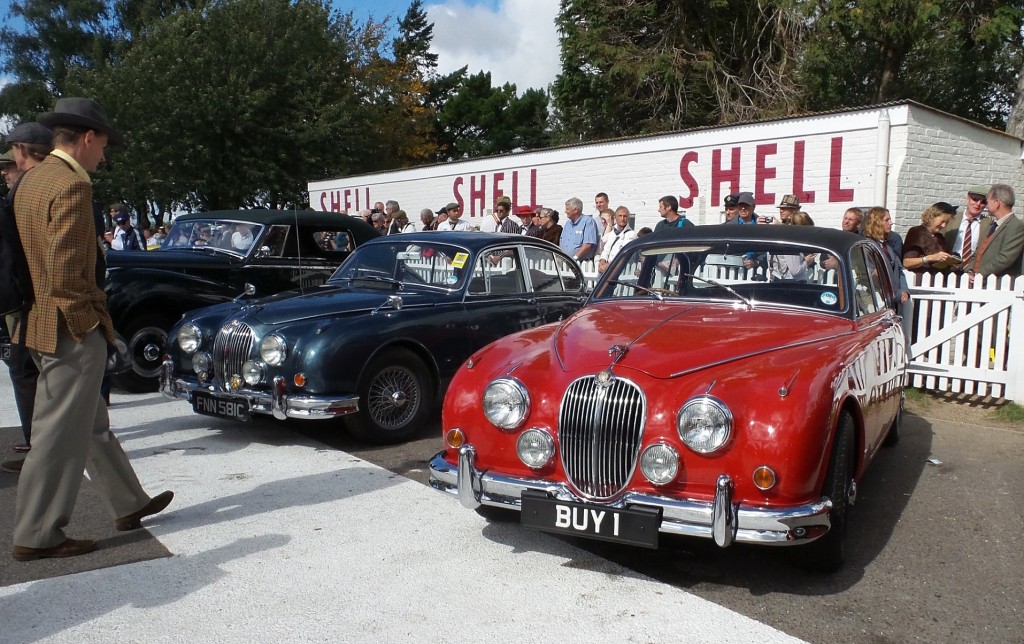 From course cars (above) to taxis…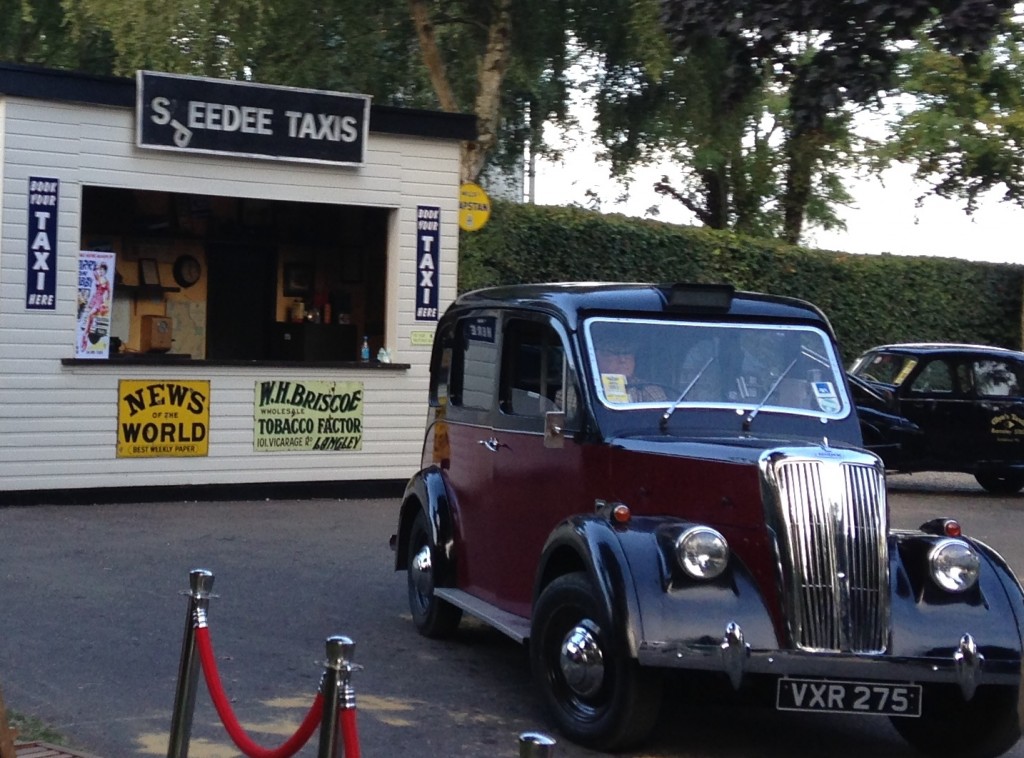 …and larger transport…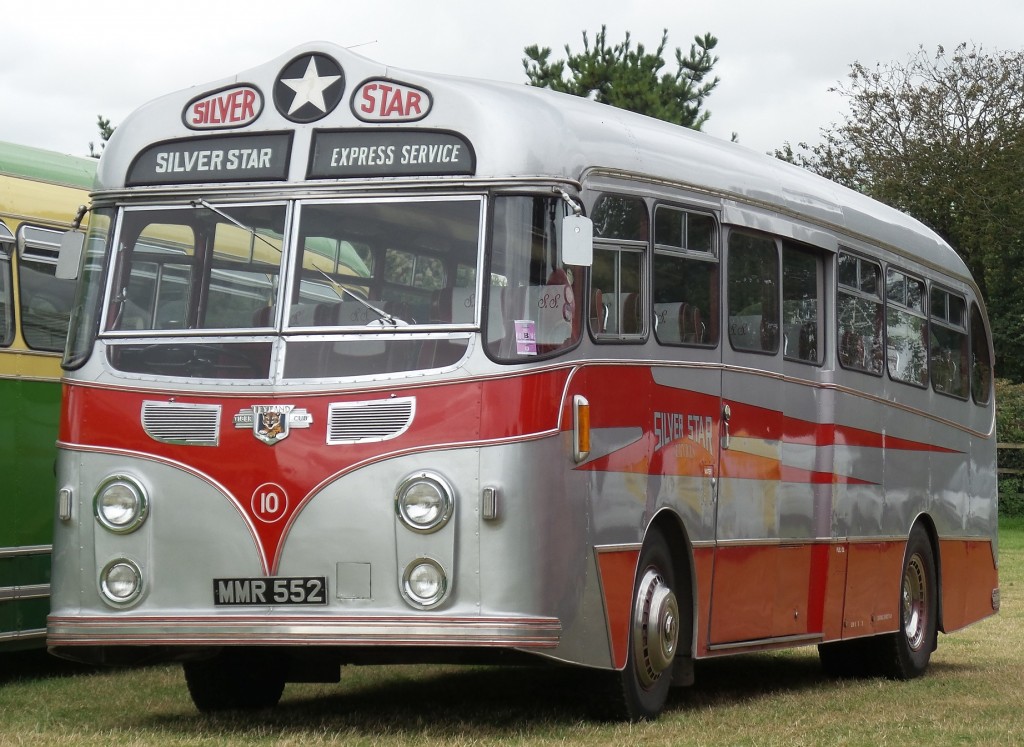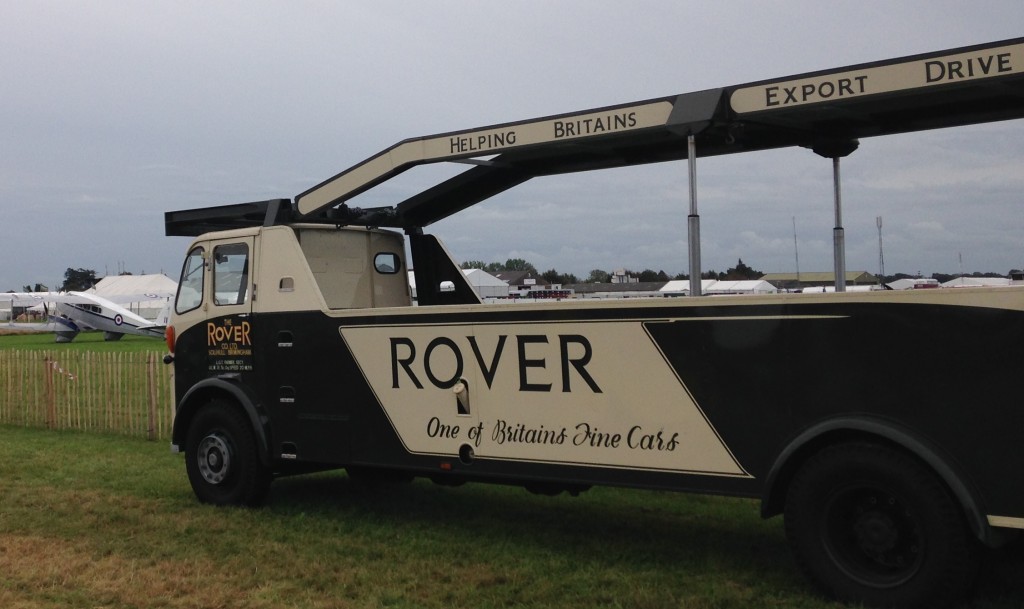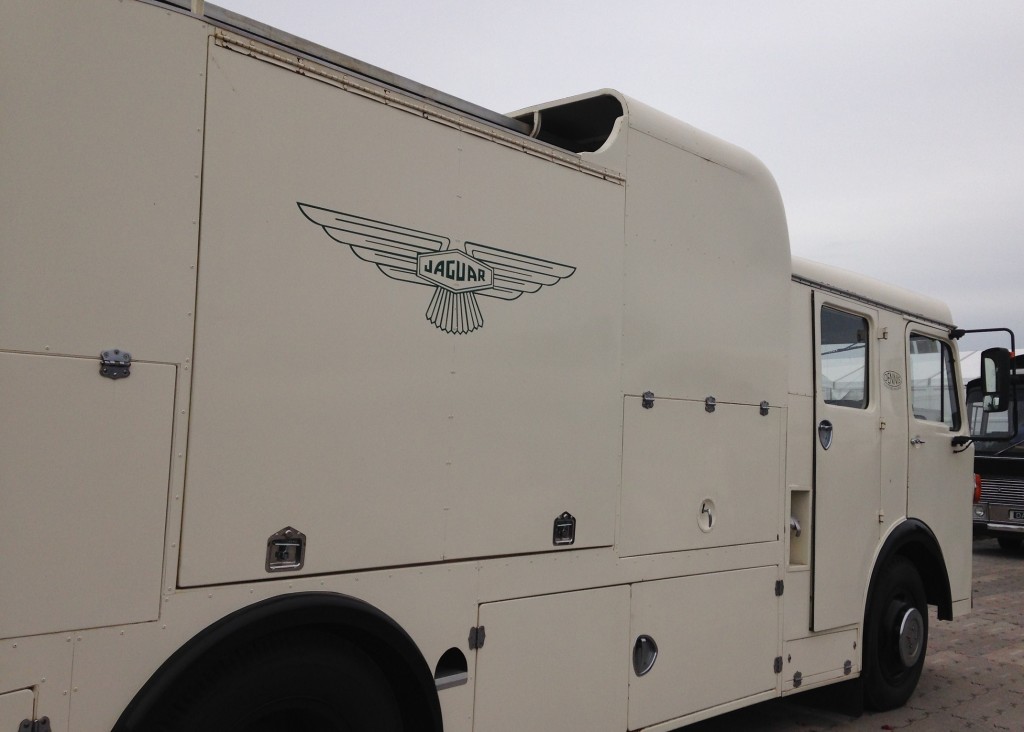 They do cheat though. In order to bring in a few modern cars, the organisers use their "Earl's Court Motorshow Arena" building to show what, in 1966 when the circuit closed, would have been cars of the future. Another stretch, but I'll buy it, particularly this year as the centre of the arena was given over to one of the best displays of Ferraris I've seen.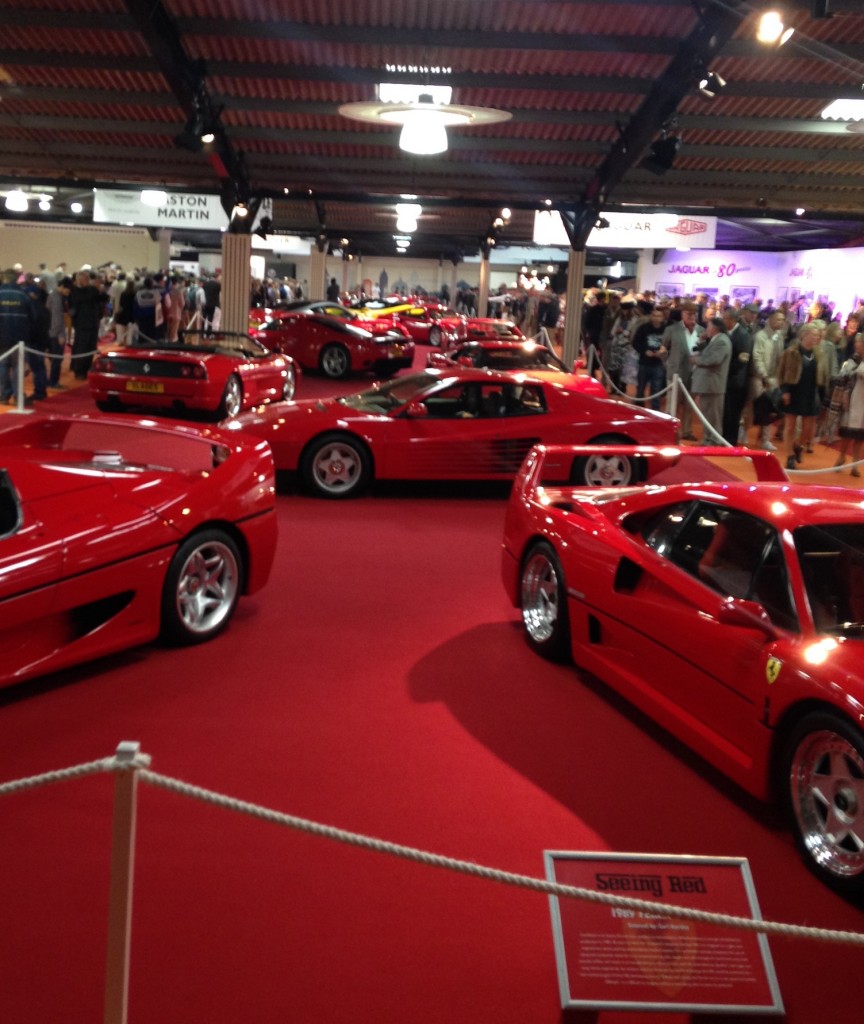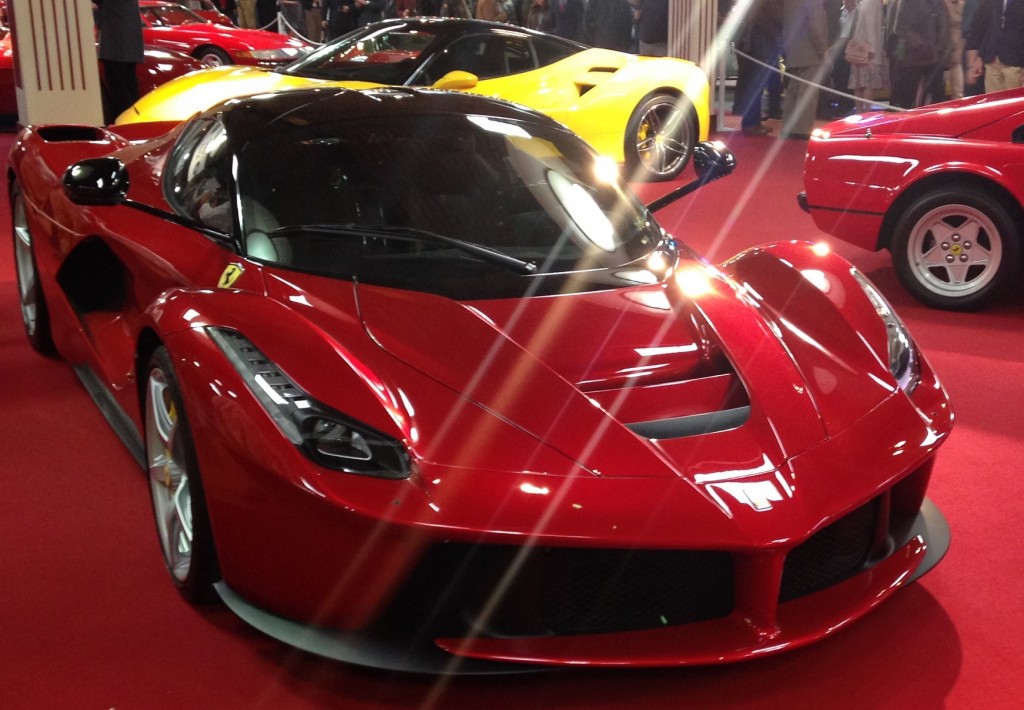 The other place you might catch something modern is in the Bonhams Auction tent. These days it is a very "high end" affair, so for us mere mortals, it is a show in itself.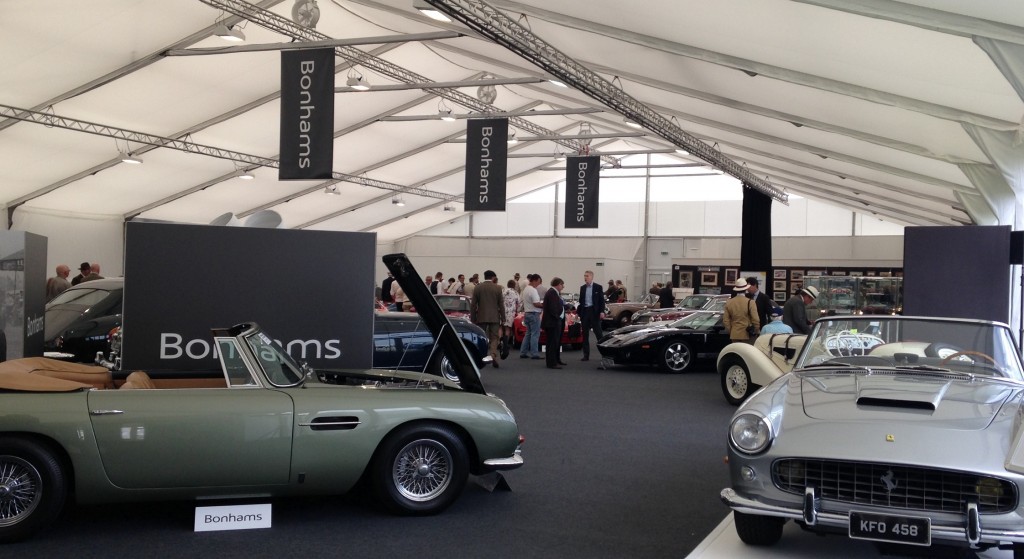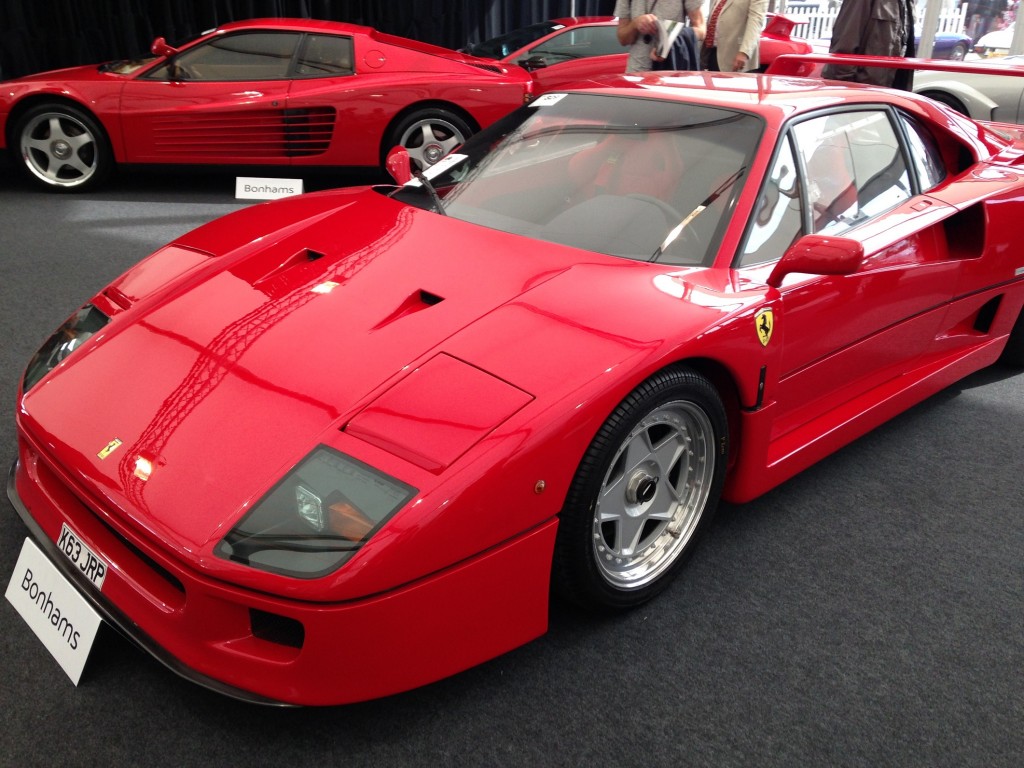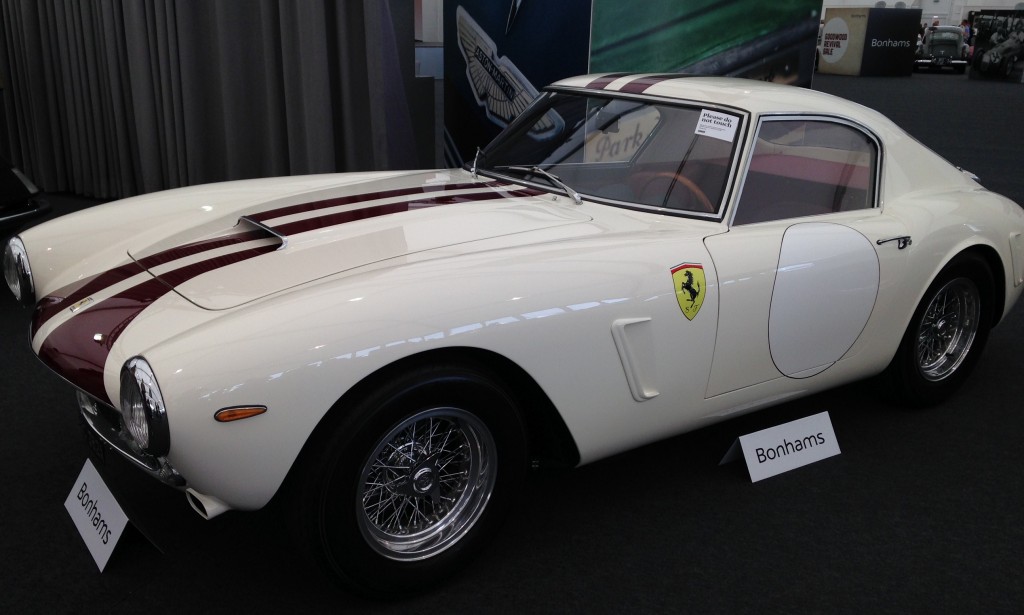 This year, a proportion of the cars were from the collection of a certain Mr C.Evans.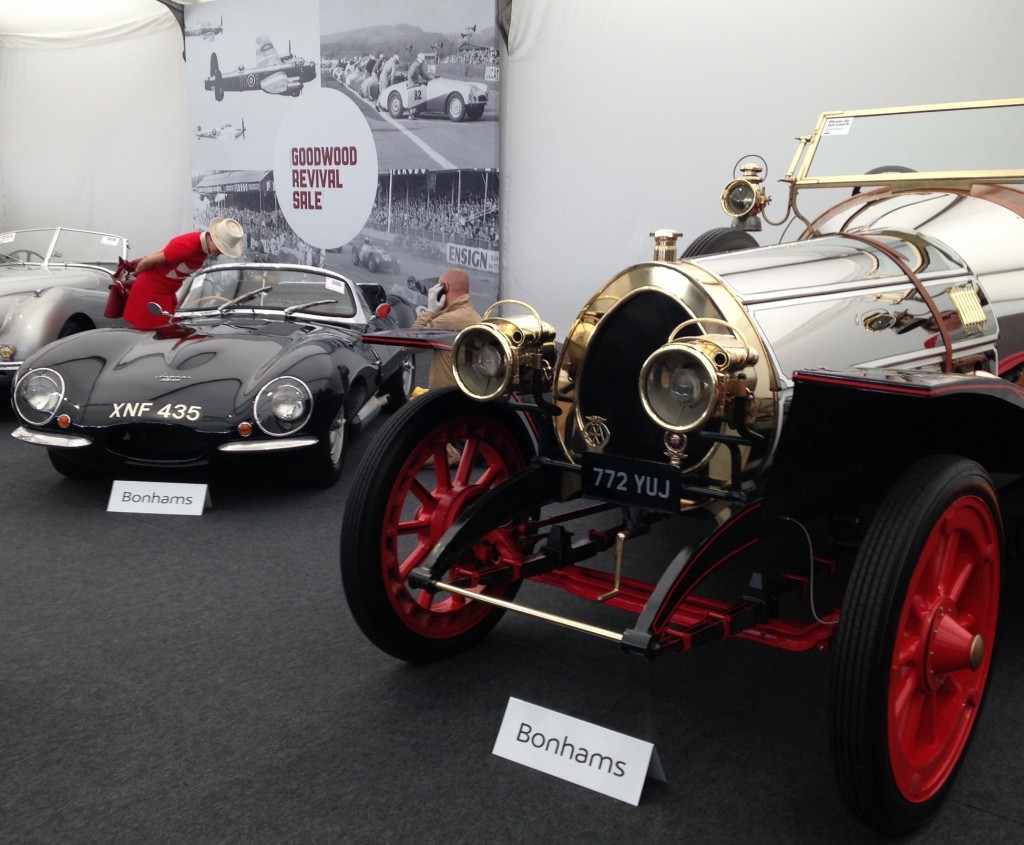 The forward car-park at the Revival is becoming a bit of a spectacle in its own right. I heard a story this year of a man who had saved up to buy a ticket for one day, travelled over to Goodwood, spent the day wandering around, having a great old time looking at the spectacular cars and then wondered where all the crowds were coming from at 6pm. It turns out he hadn't made it past the forward car park for tax exempt vehicles and the crowds he saw were the bulk of the spectators leaving the circuit once the day's racing had concluded.
I can understand. I restricted my tour of the car parks to under two hours and here are some of the cars.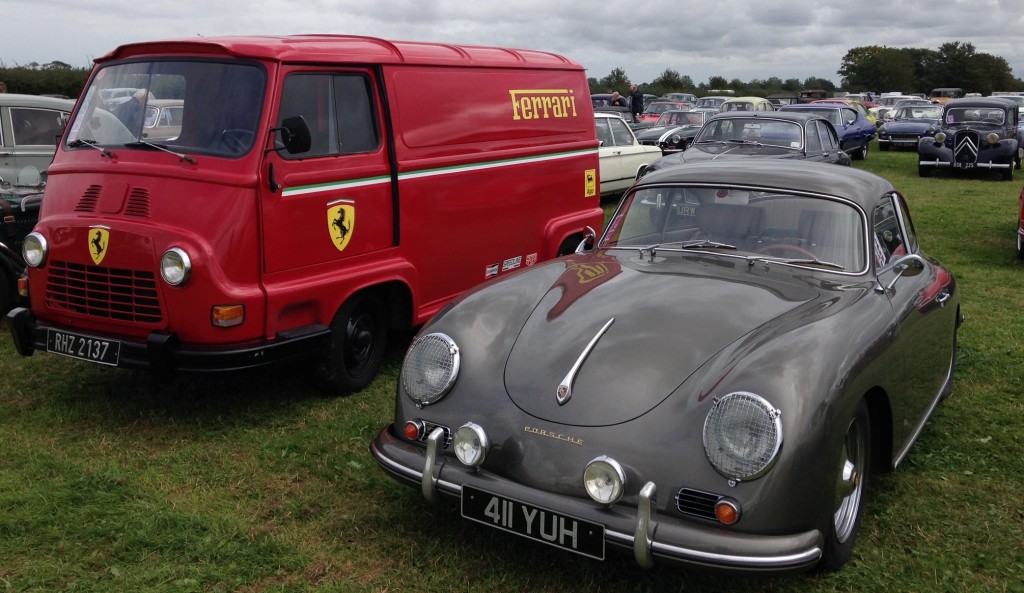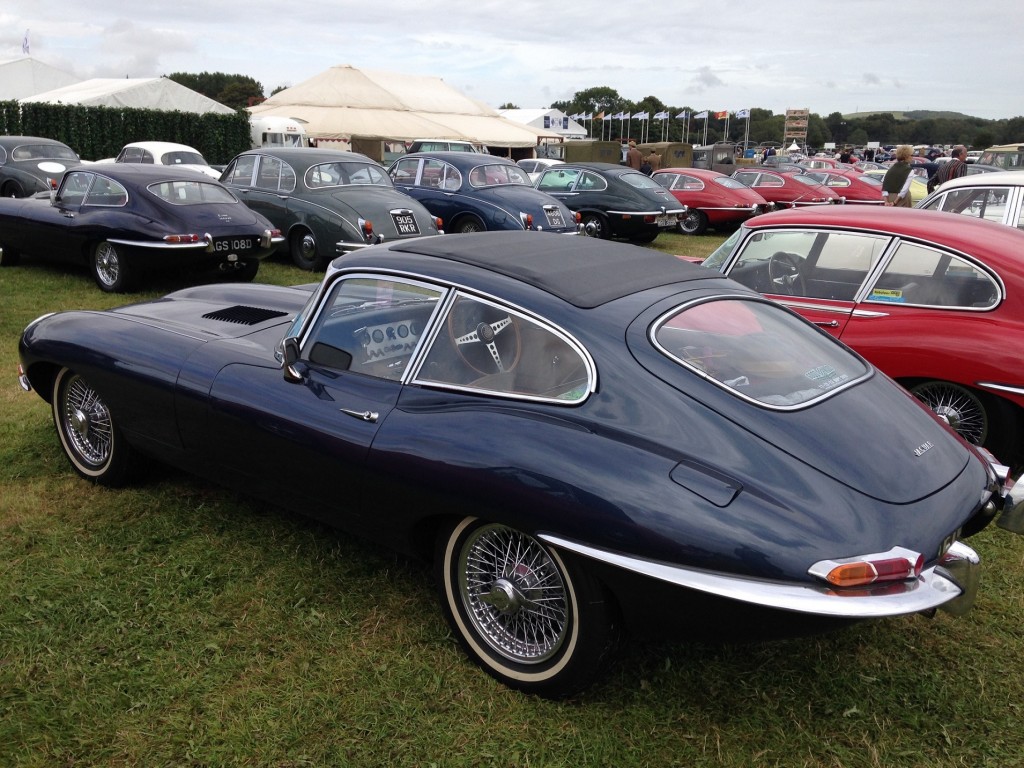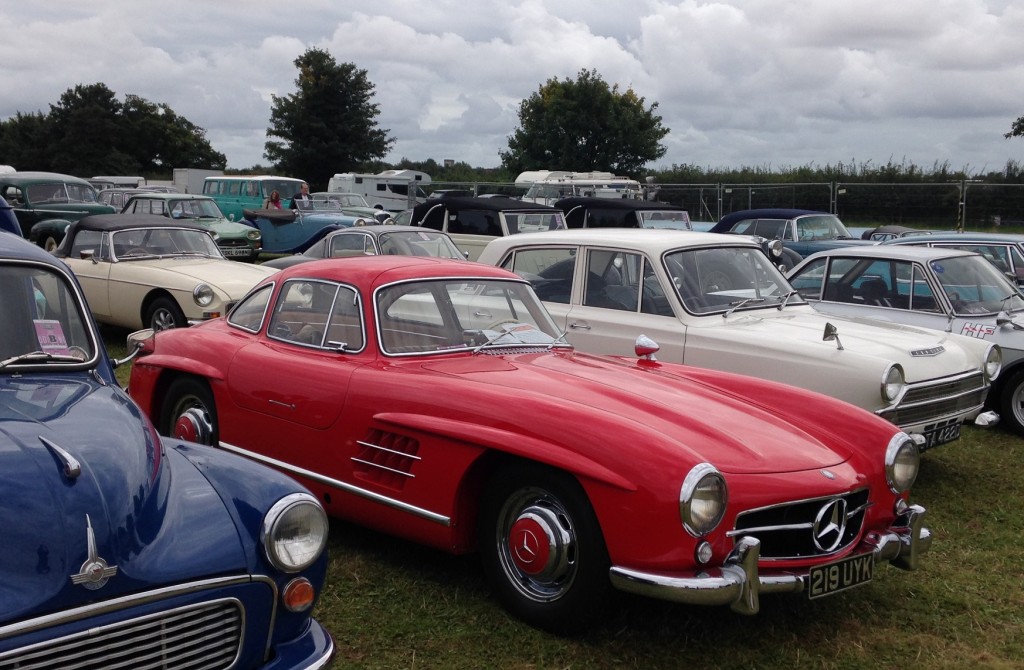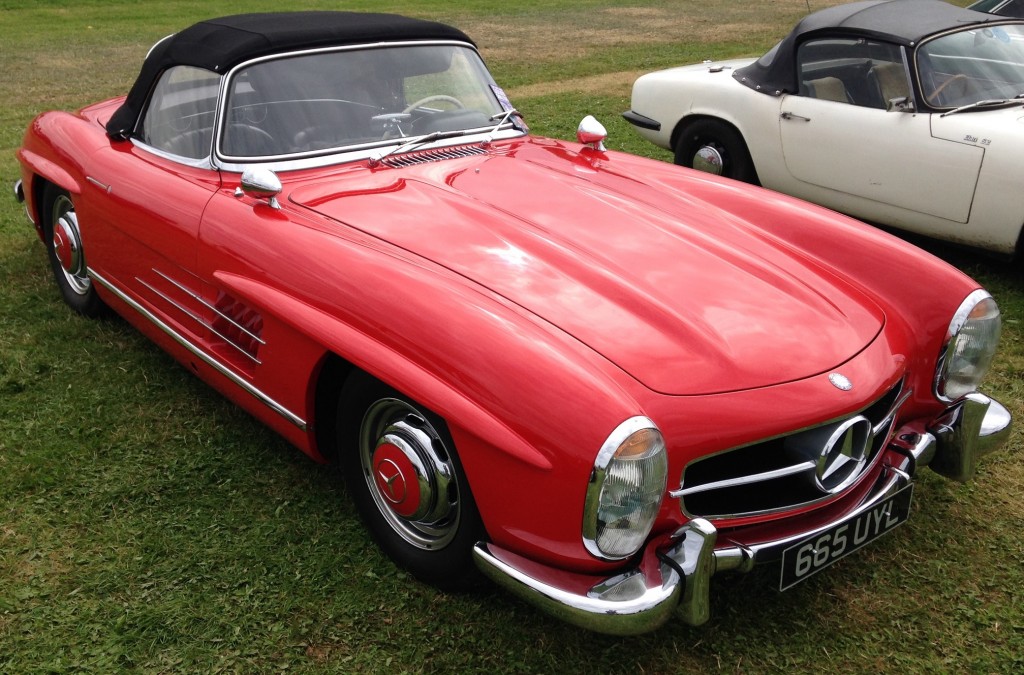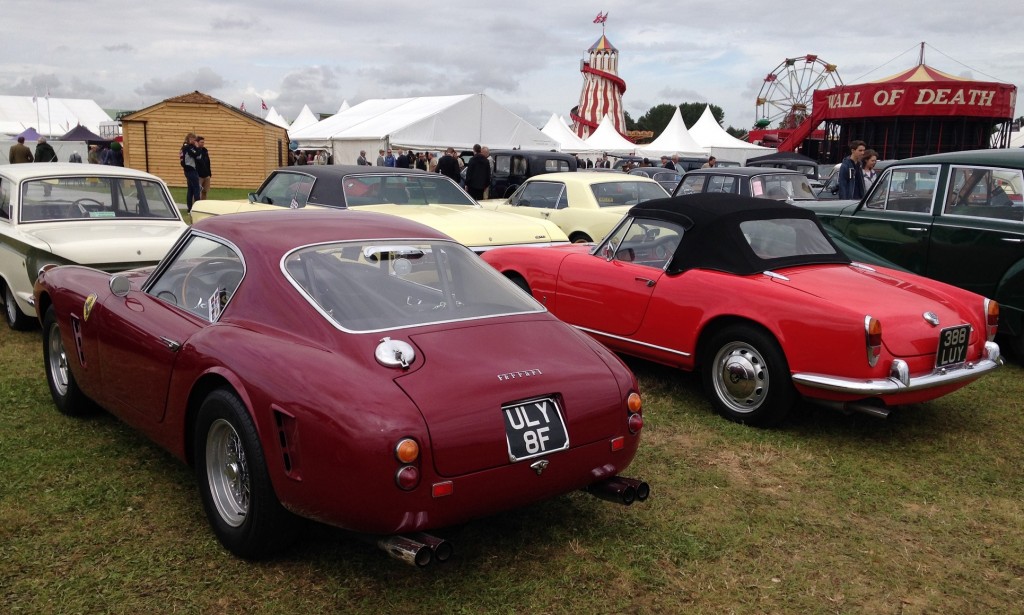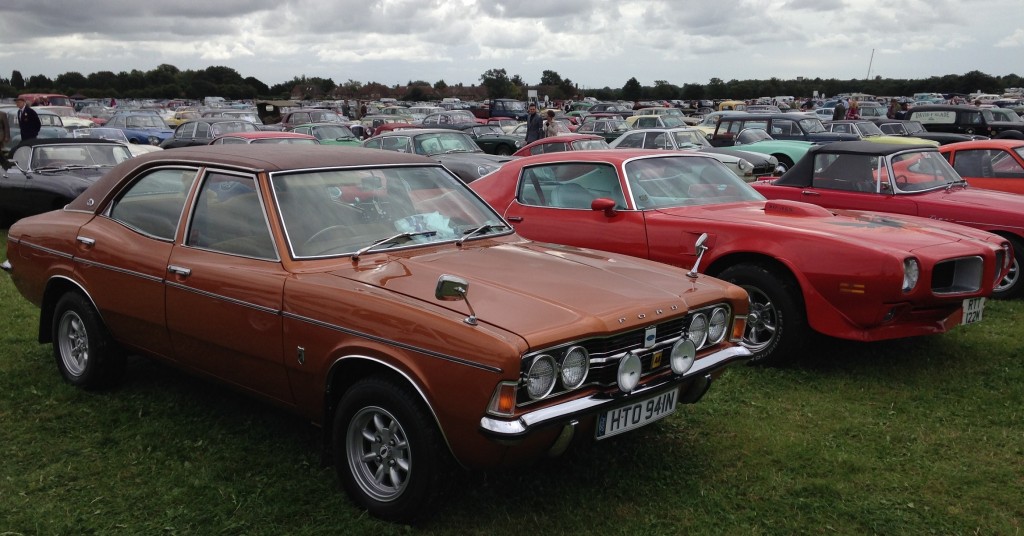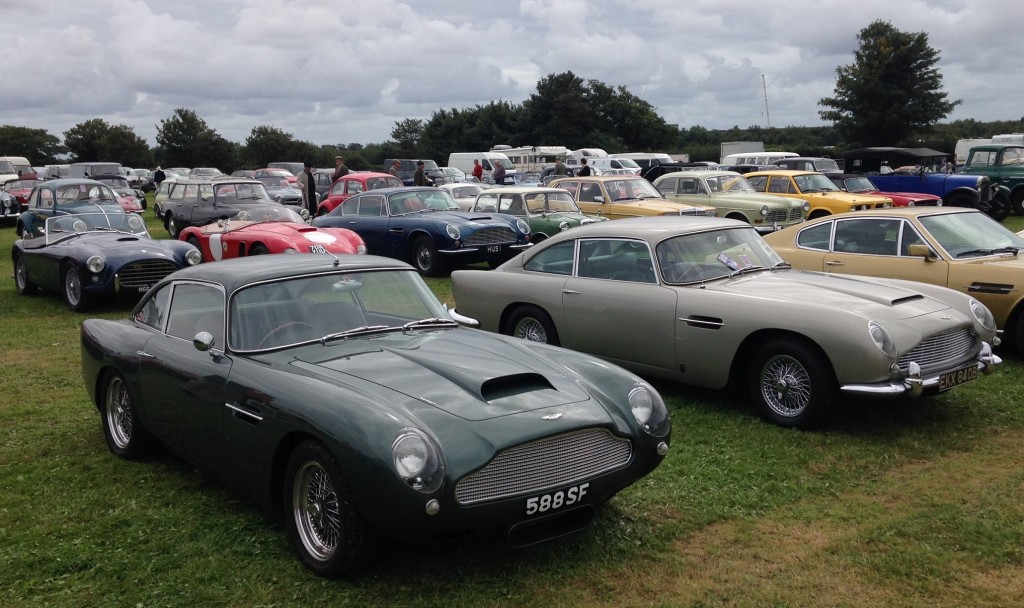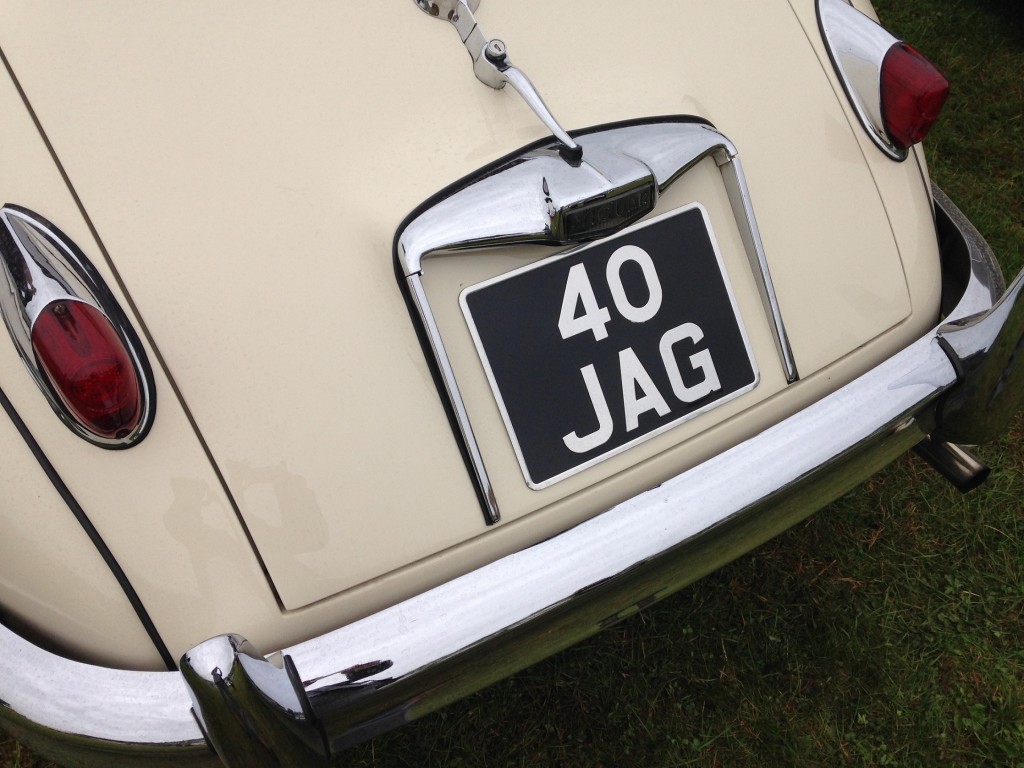 The auction tent, the forward car-park, a proportion of the exhibitors, food-outlets and bars are all in the same "over the road" area which is open well into the evening.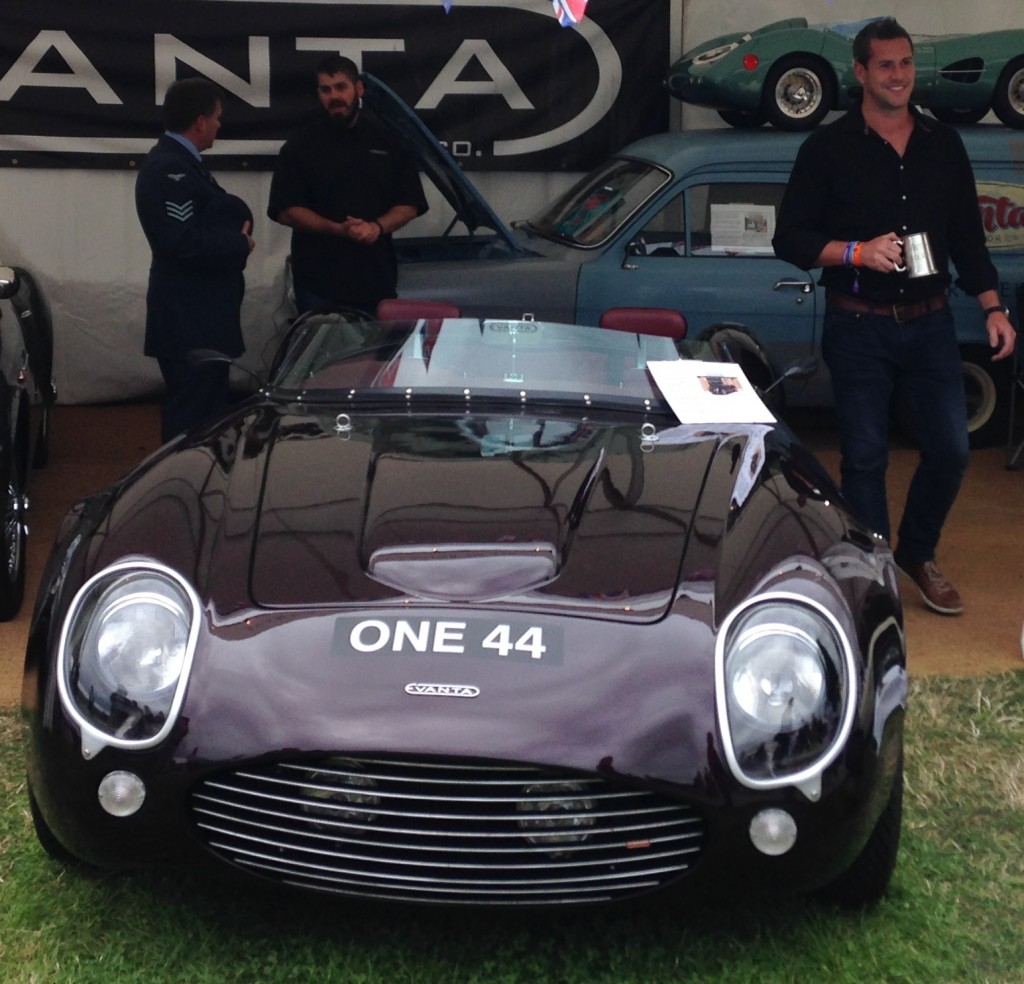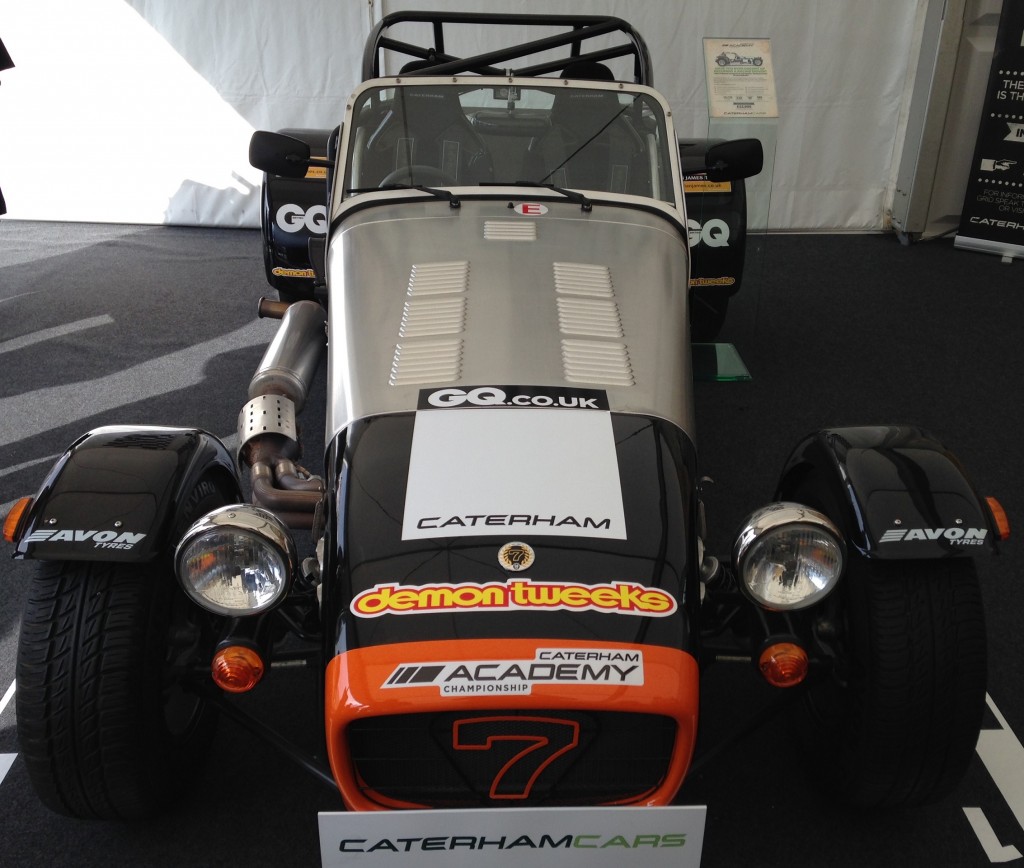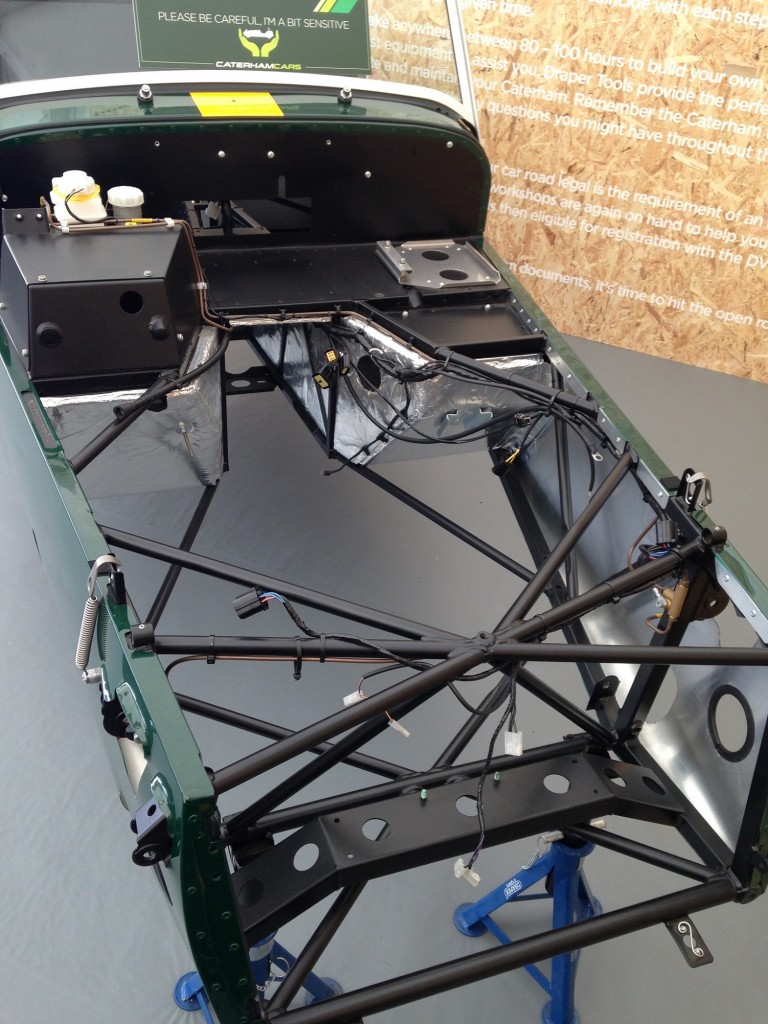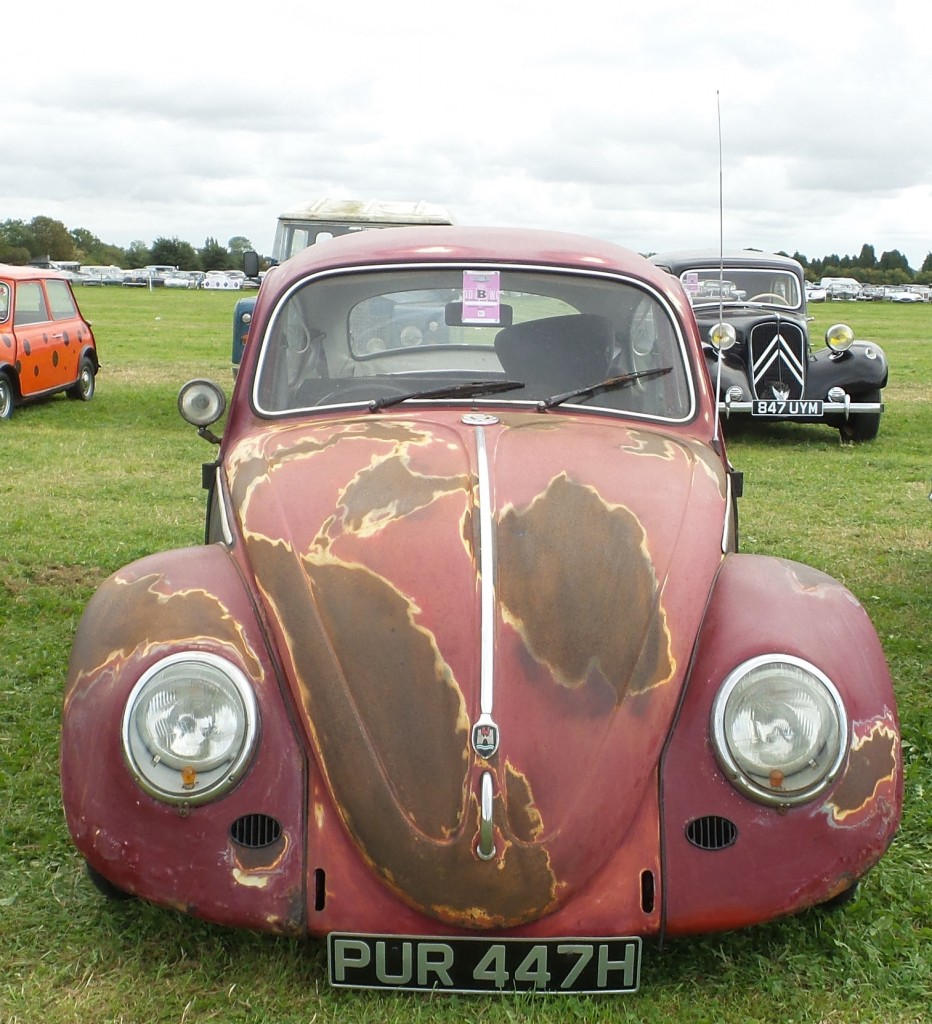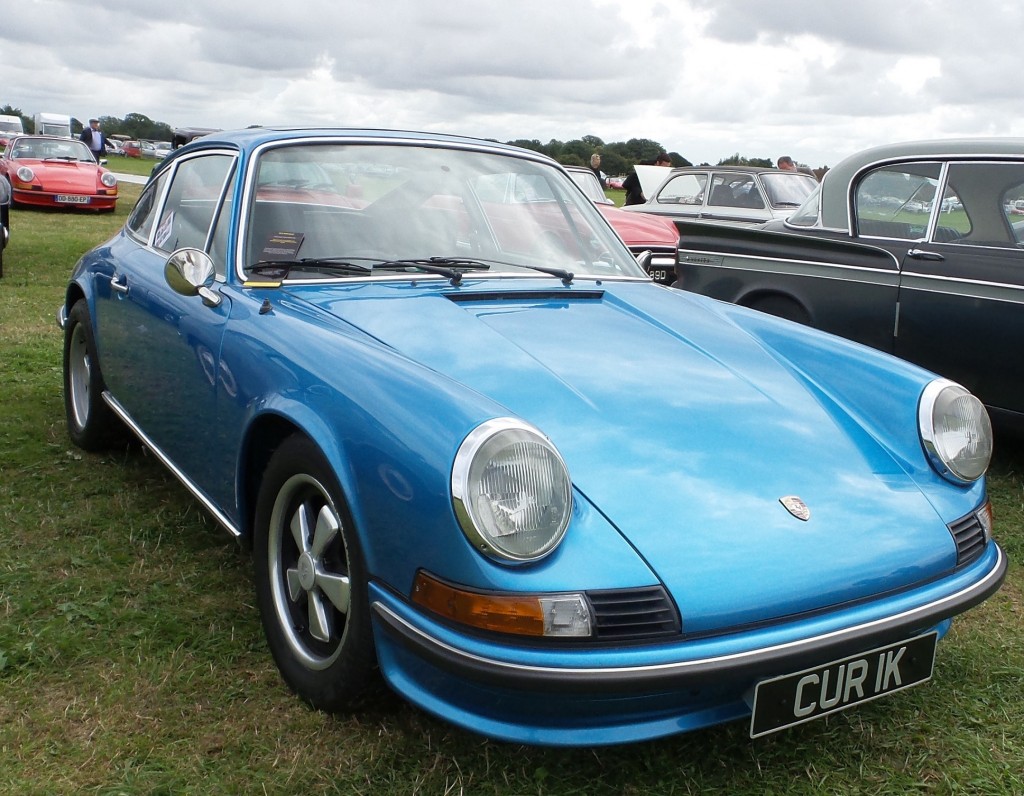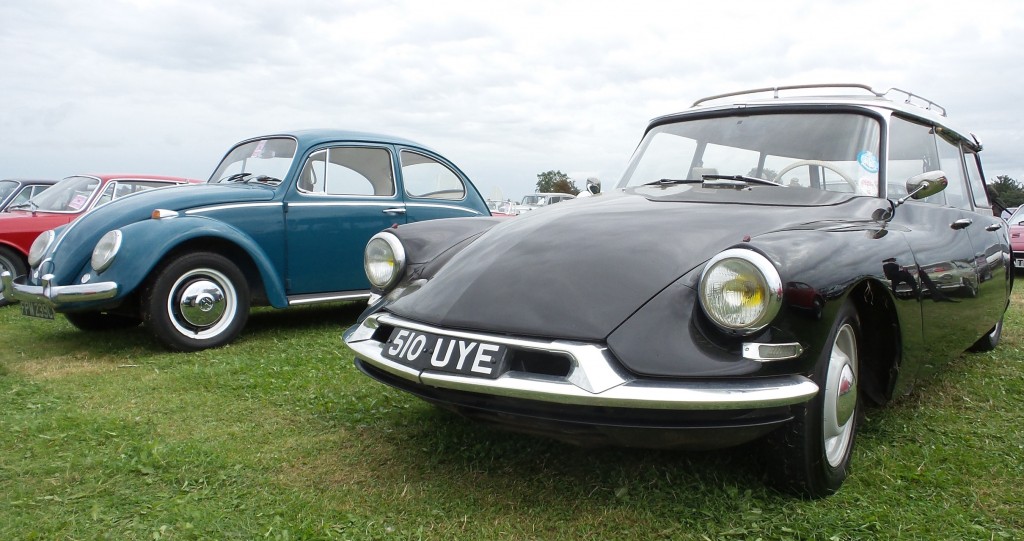 Some people could be accused of taking things too far though. Remember this is in the car park…..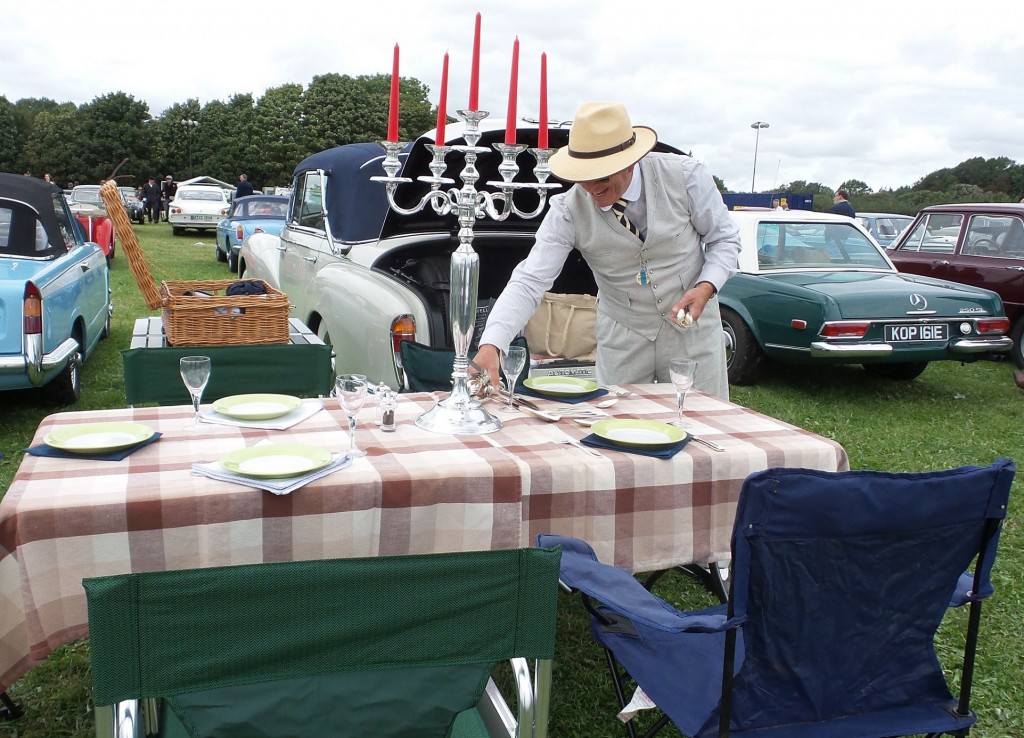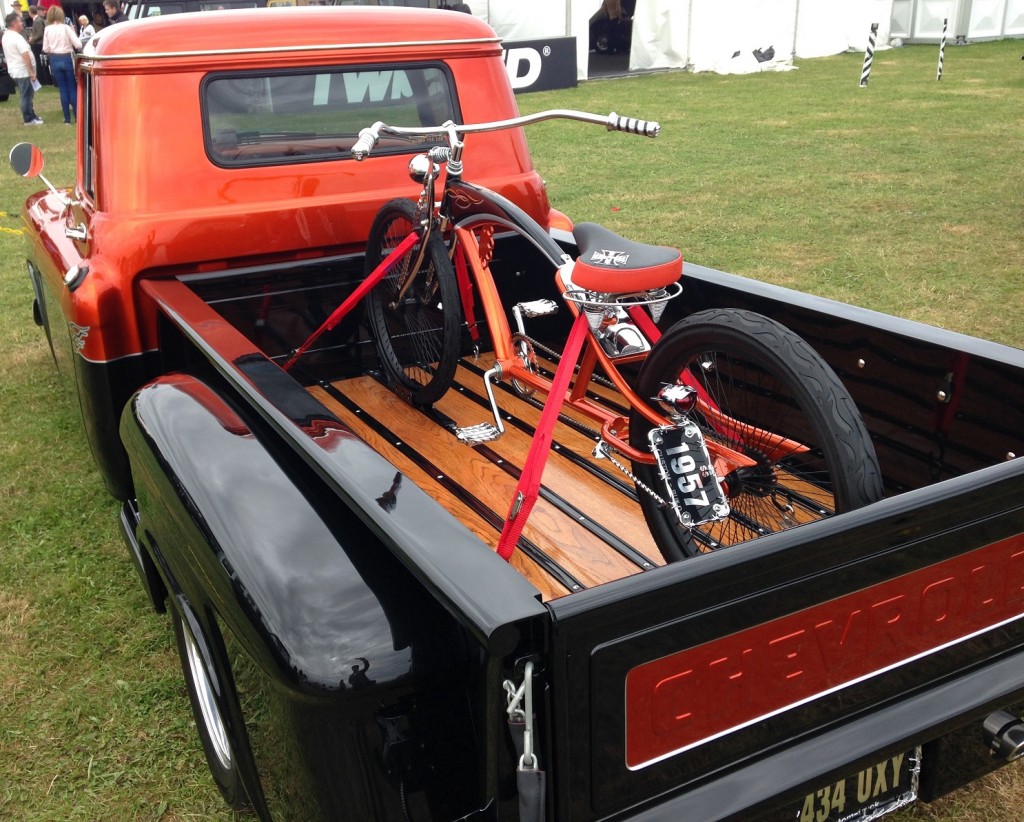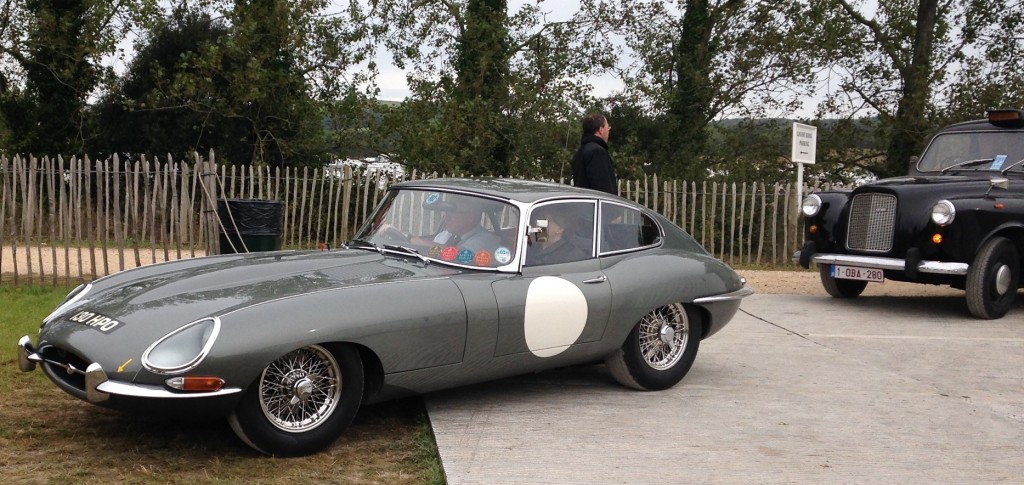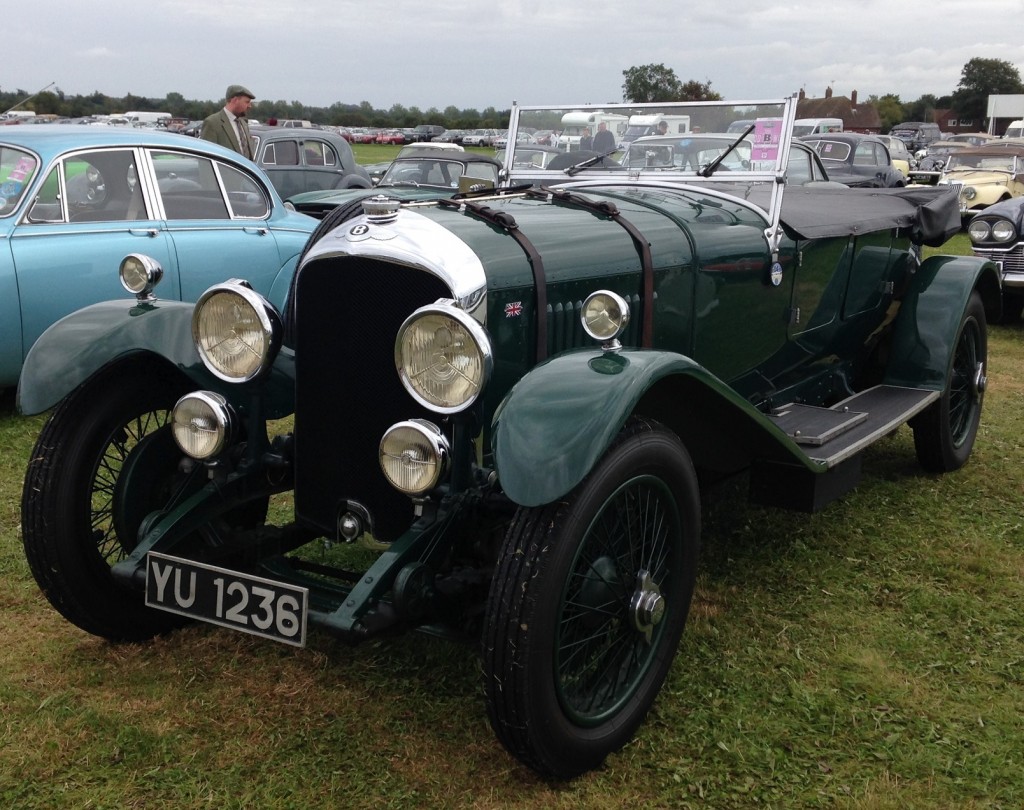 Aircraft always play a part at the Revival. This year saw an enormouse gathering of aircraft to celebrate the 75th anniversary of the Battle of Britain, at Goodwood, (an airfield from the battle itself) a few days after the Revival. Unfortunately we couldn't stay on to see that, but many of the aircraft were present at the weekend.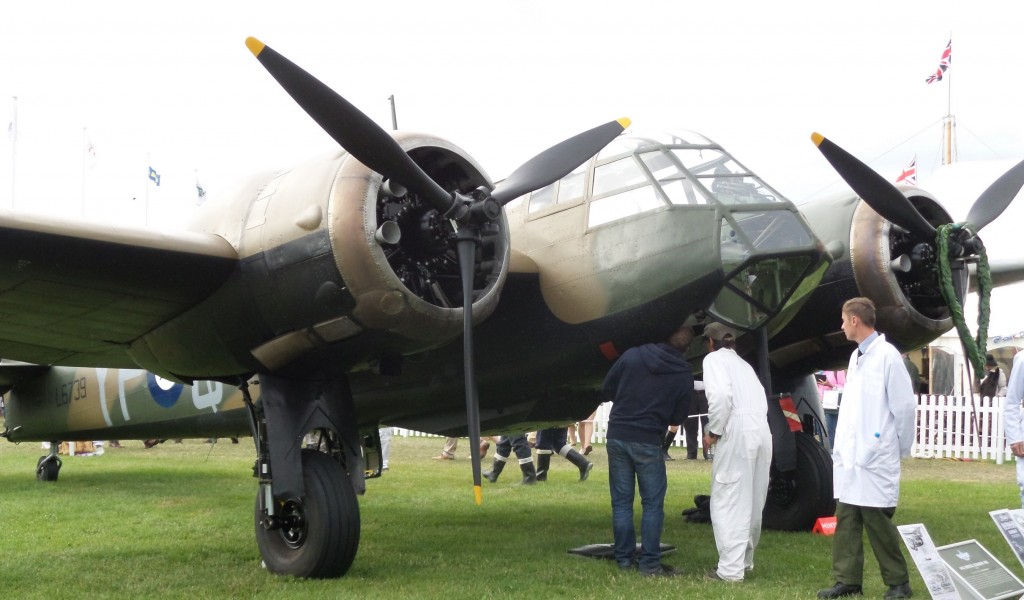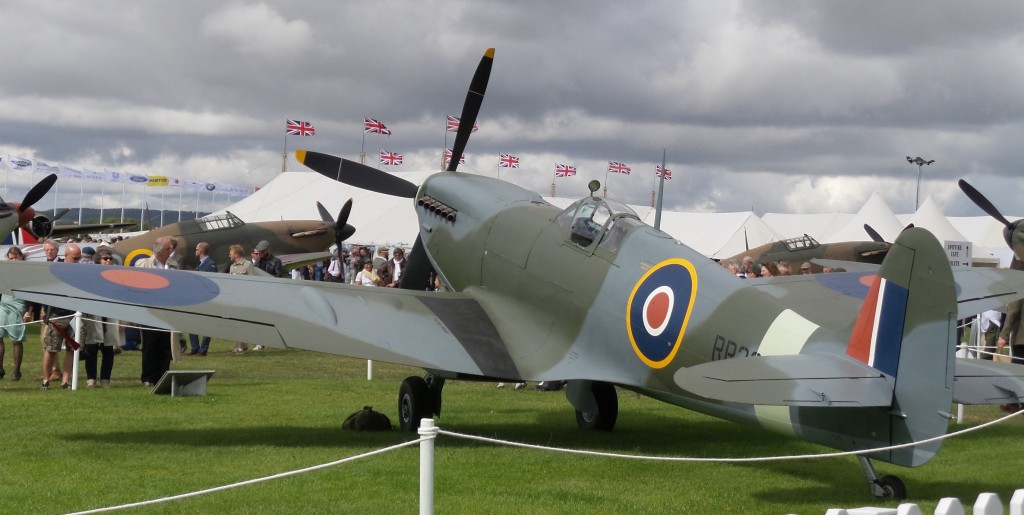 Still with me?…..and I haven't even talked about the racing yet.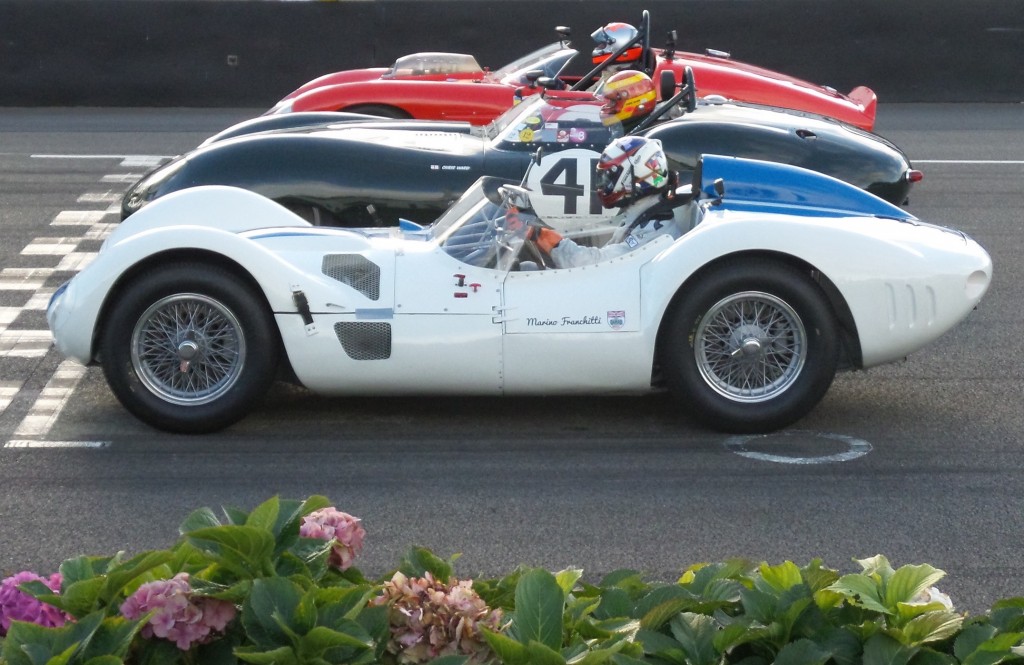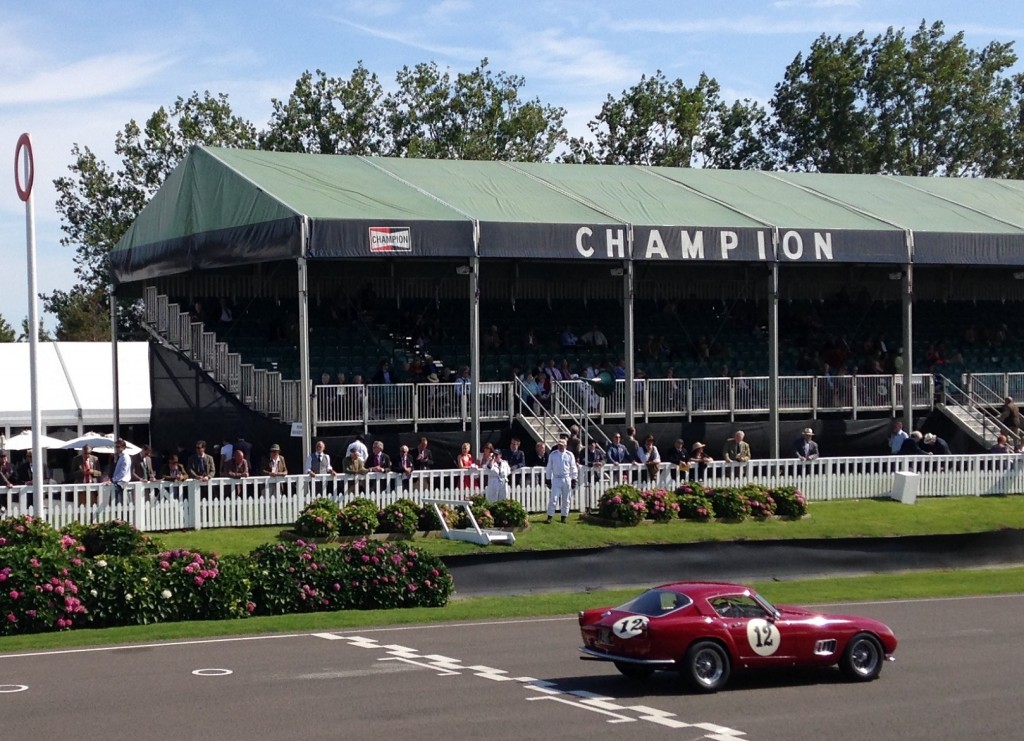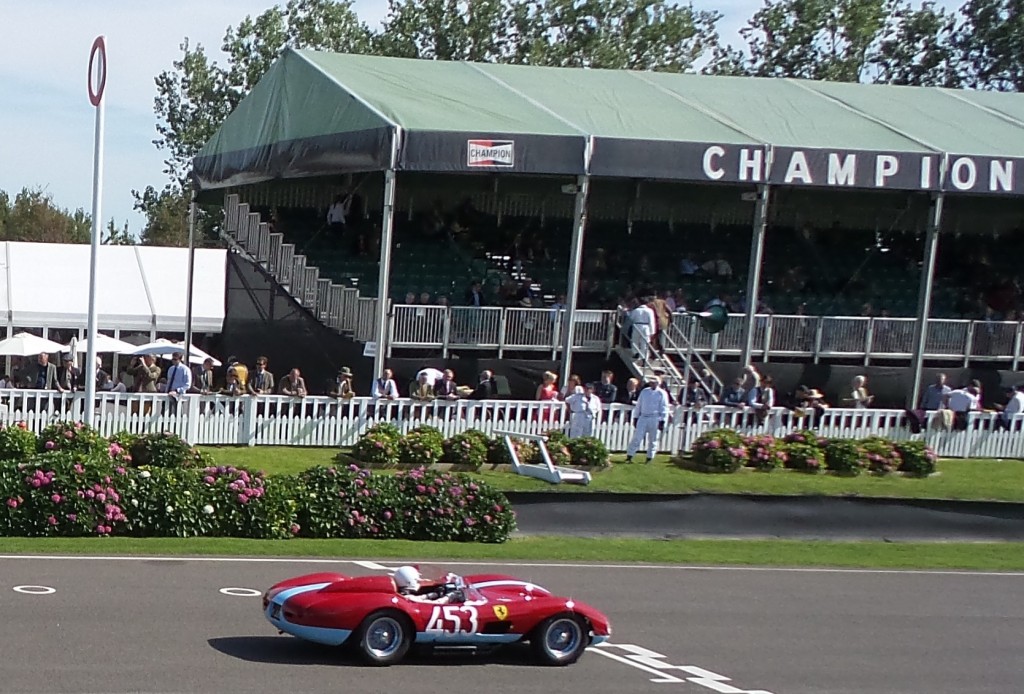 The Revival can usually be relied on for some good races. There seem to be no holds barred and I always like to thank the racers and owners for allowing their cars to be driven like they were stolen for our entertainment. There are some eye-watering repair bills every year.
One of the favourites for best race is usually the St Mary's Trophy which is a race for touring cars. It pits Minis and Austin A35s against Mk1 Jags and thundering big Ford Galaxies.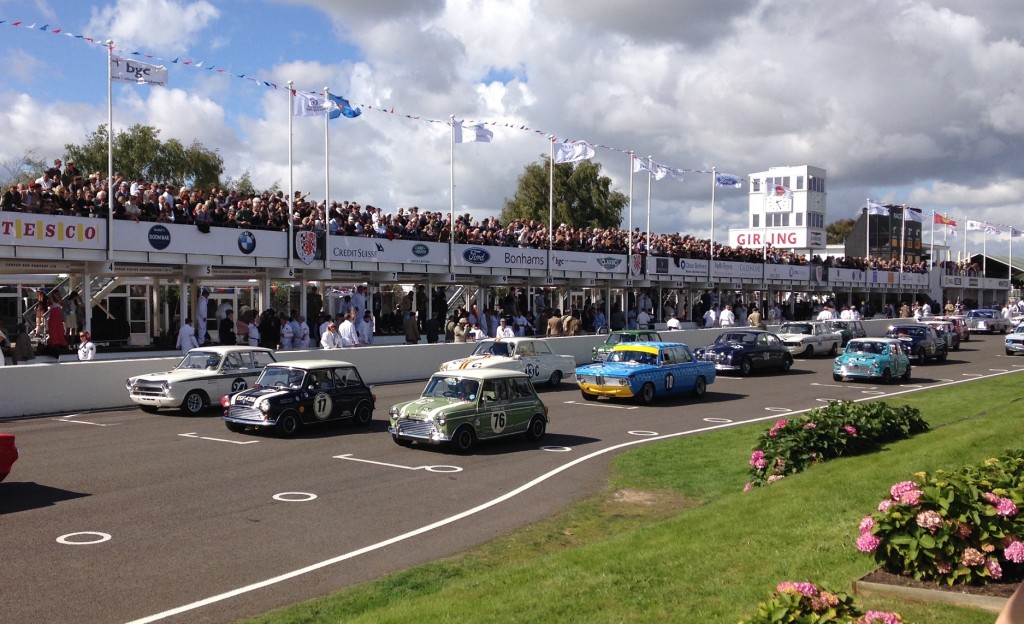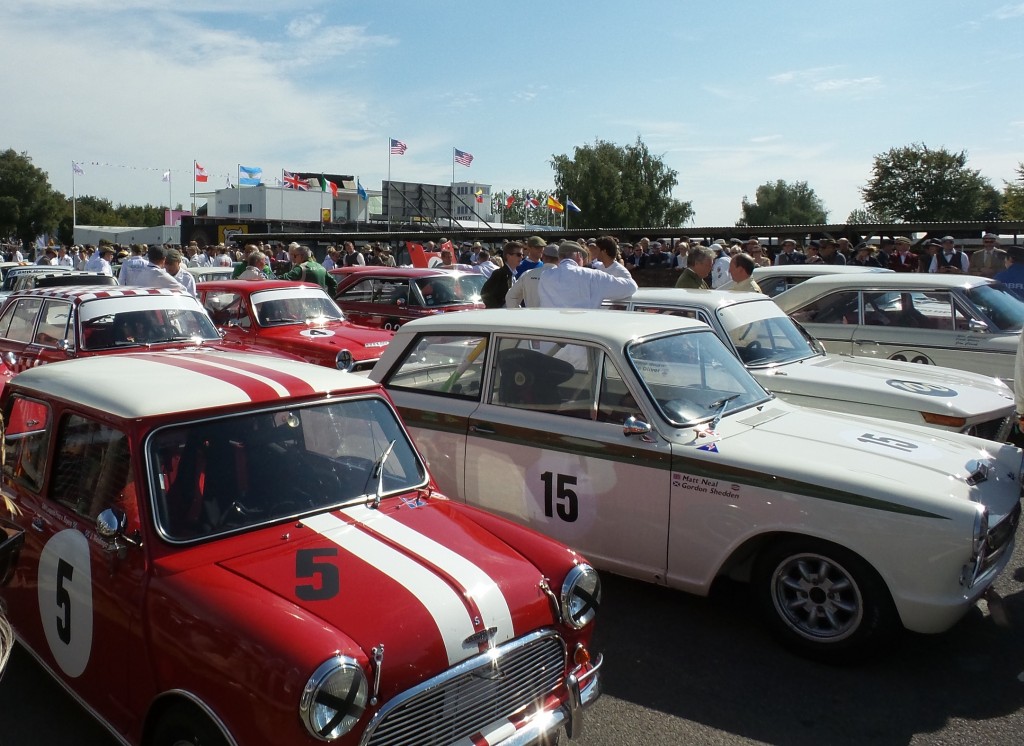 This year's race was one of the best ever. Initially the action was between Andrew Jordan and Gordon Shedden in their Lotus Cortinas, battling with the Alfa of Frank Stipler. However, fate had arranged for Tom Kristensen to be starting at the back of the grid in a monstrous V8 Ford Fairline and he proved to be an unstoppable force, passing eeryone on his way to an impressive win.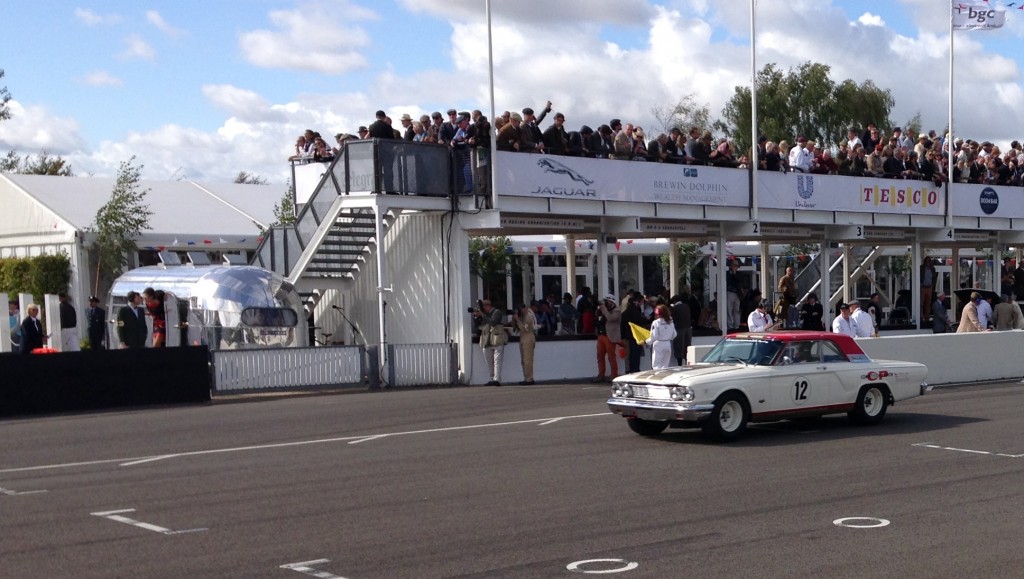 The flagship race of the weekend is the RAC Tourist Trophy, a one hour race for GT cars with a mandatory driver change.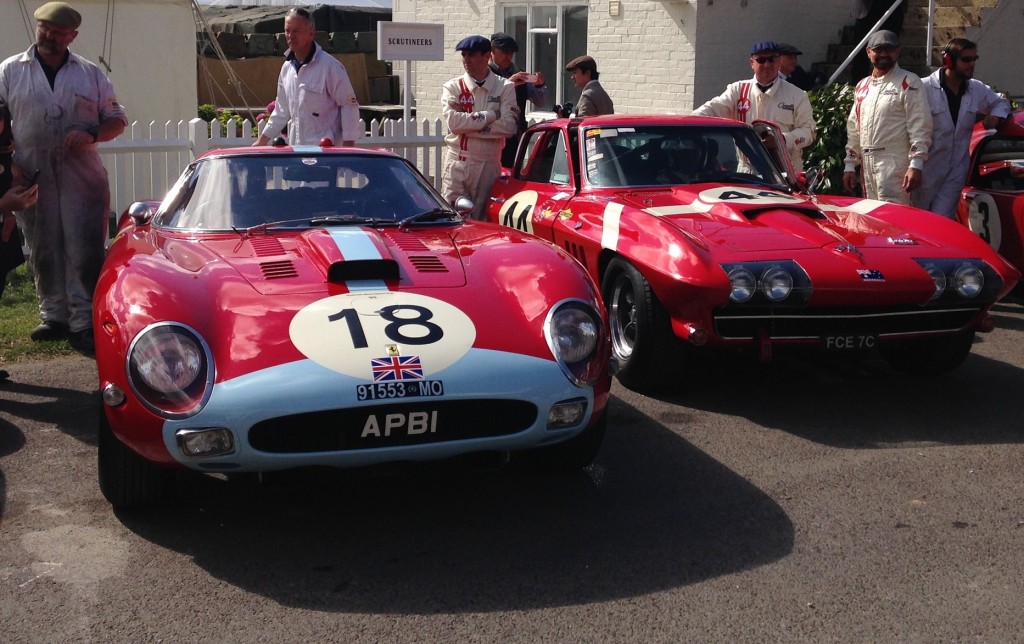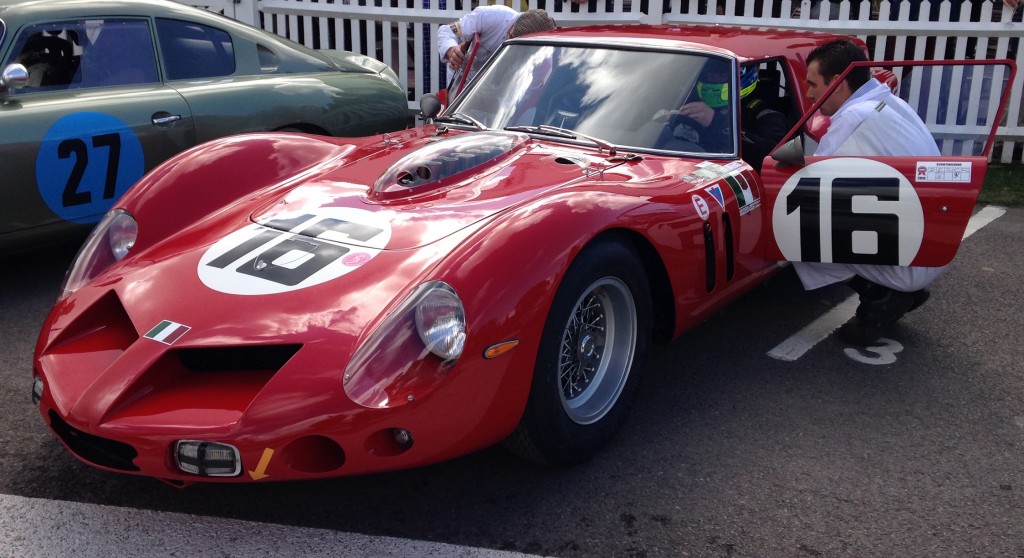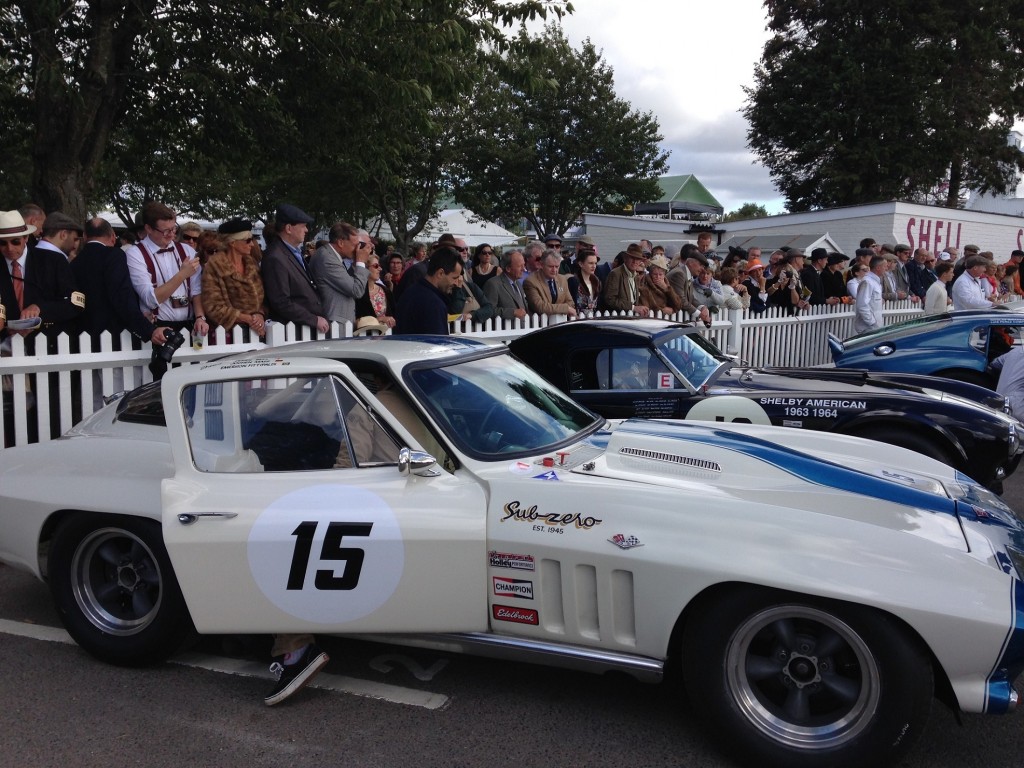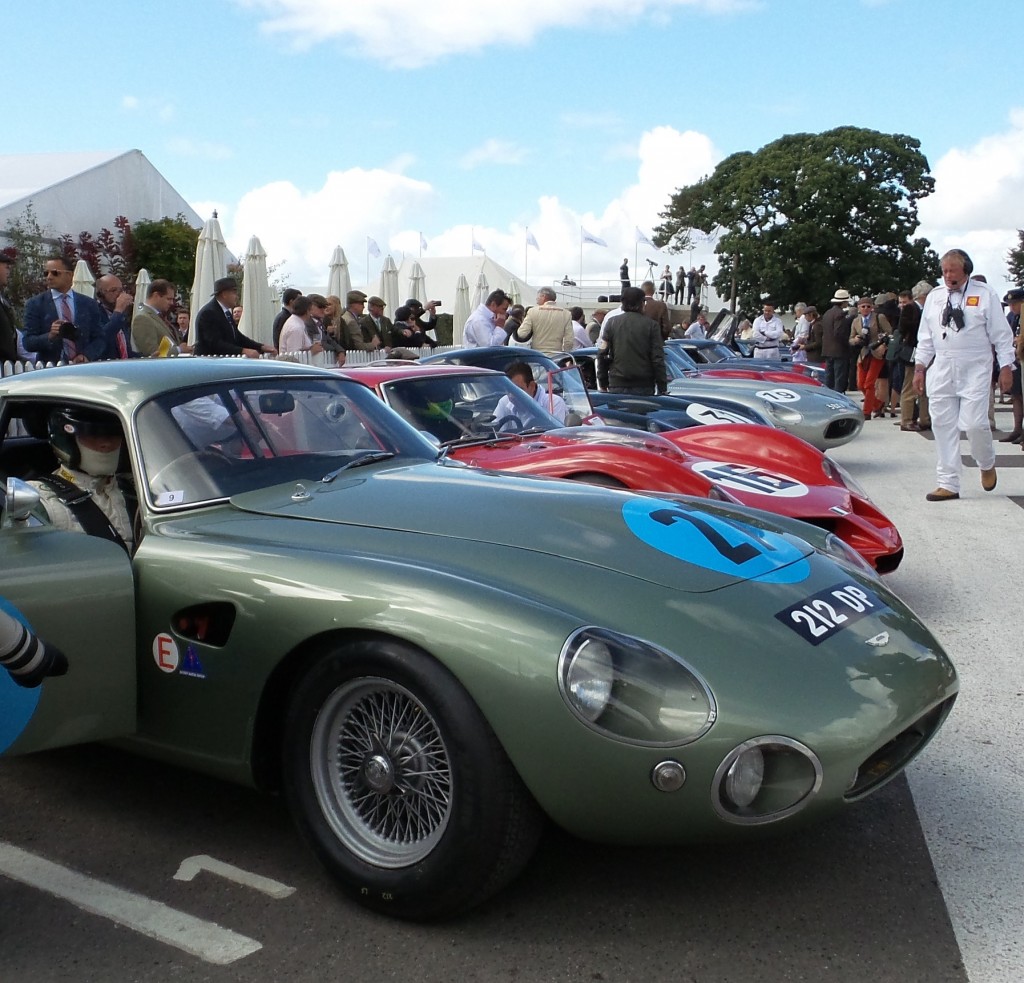 Celebrity drivers are no strangers to this race and this year had several including Gordon Shedden.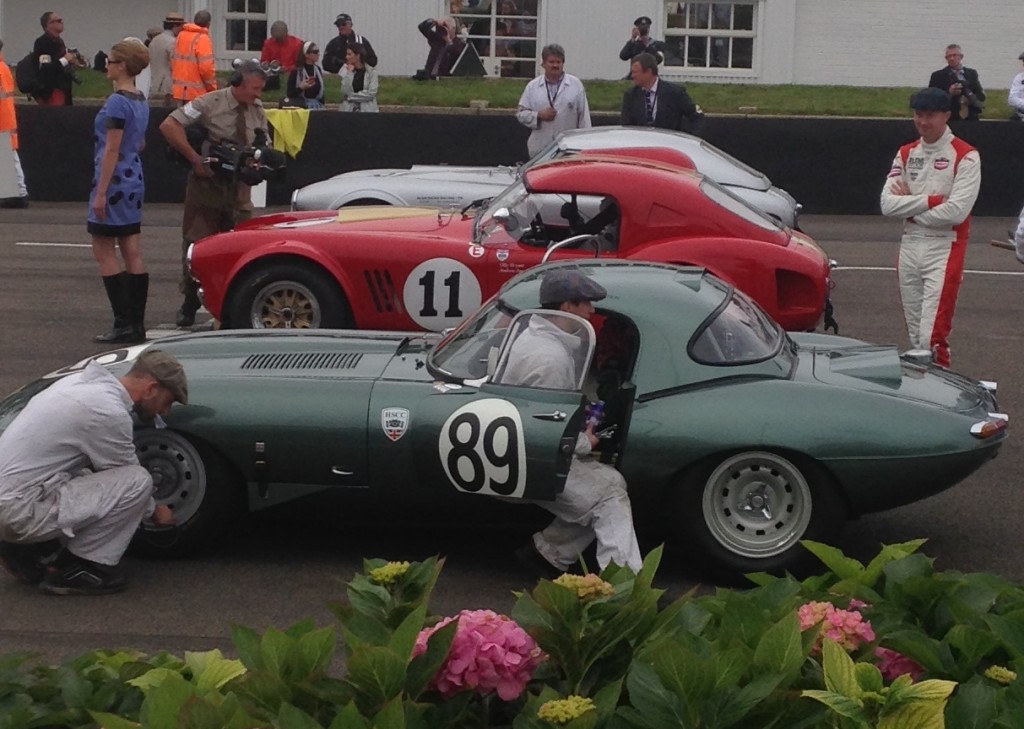 Driving the JD Classic prepared lightweight Jaguar E-type with their workshop manager Chris Ward, Gordon went on to win the weekend's top trophy by some margin. Perhaps it was an omen for the rest of his season?
Last year's winner, Guido Van De Garde, had a less successful outing this time, but we hope he continues to come along as his drive last year (his first in a manual race car) was really impressive.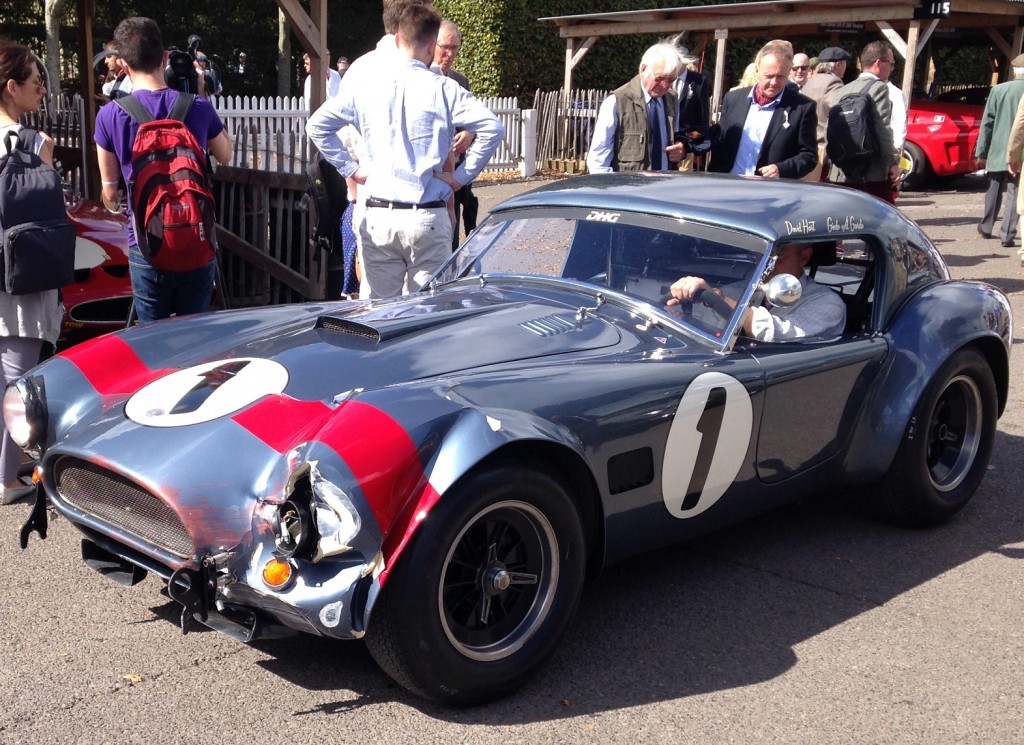 Good access to the pits is another feature of the event. Getting close up to the race cars, some of which are unique and impossible to value, is a privilege and a pleasure every time.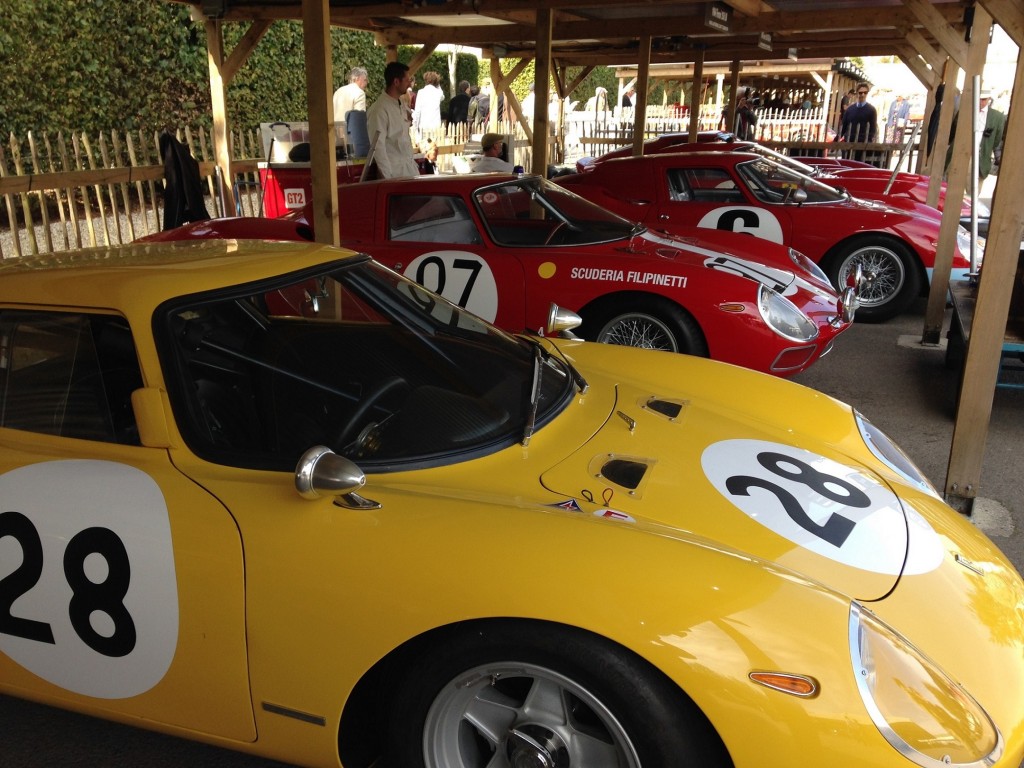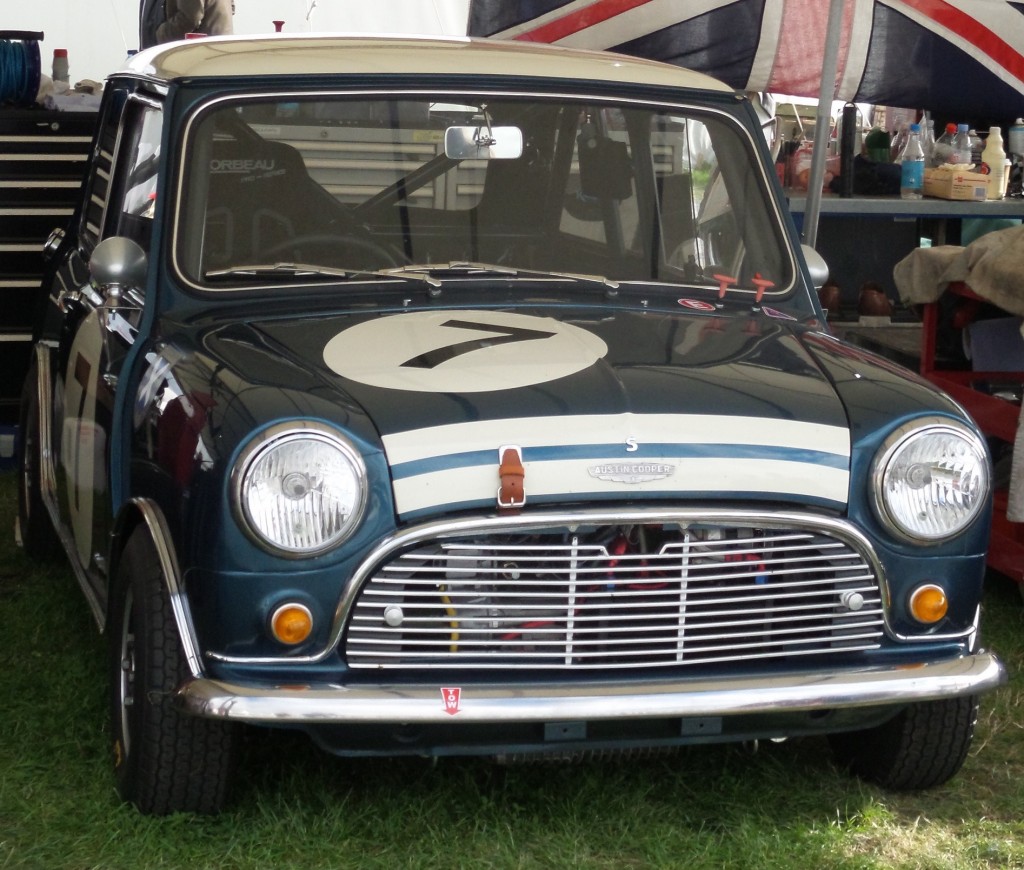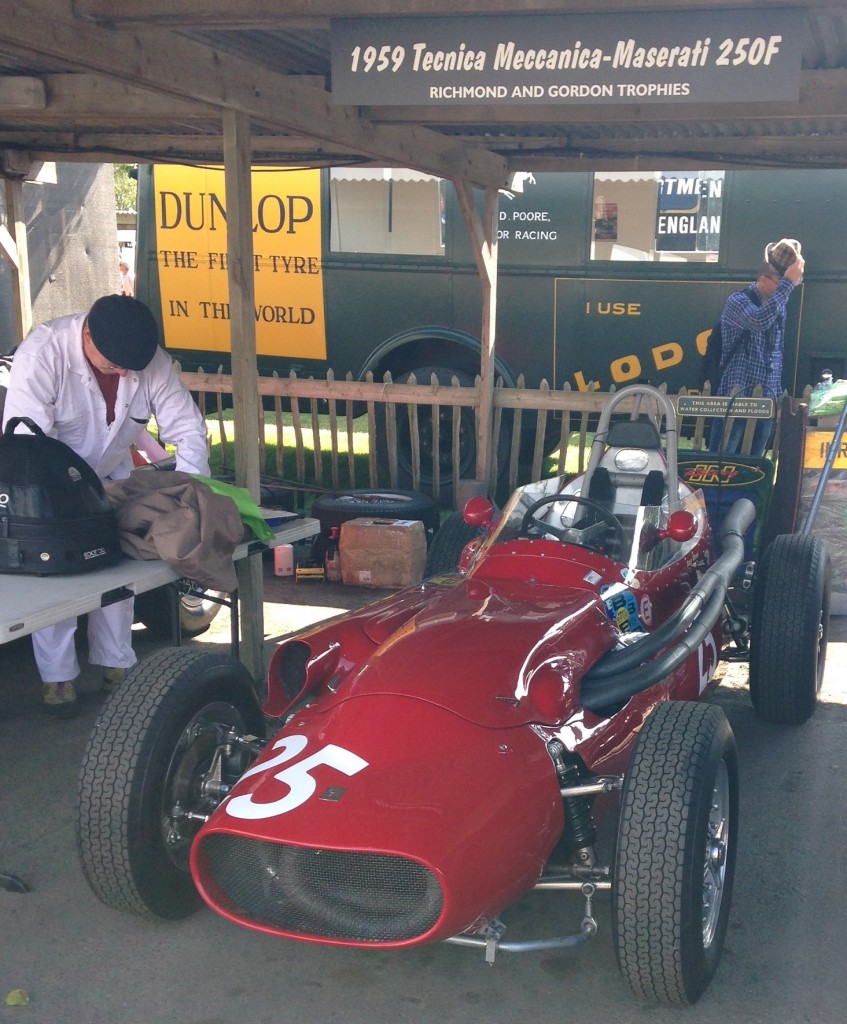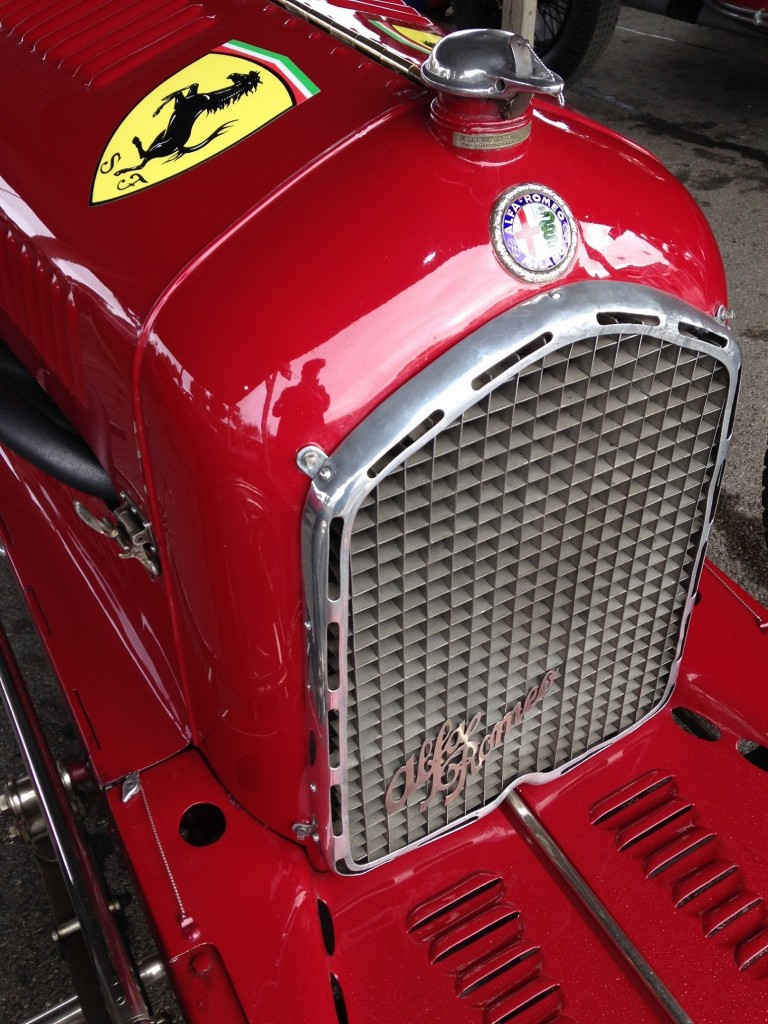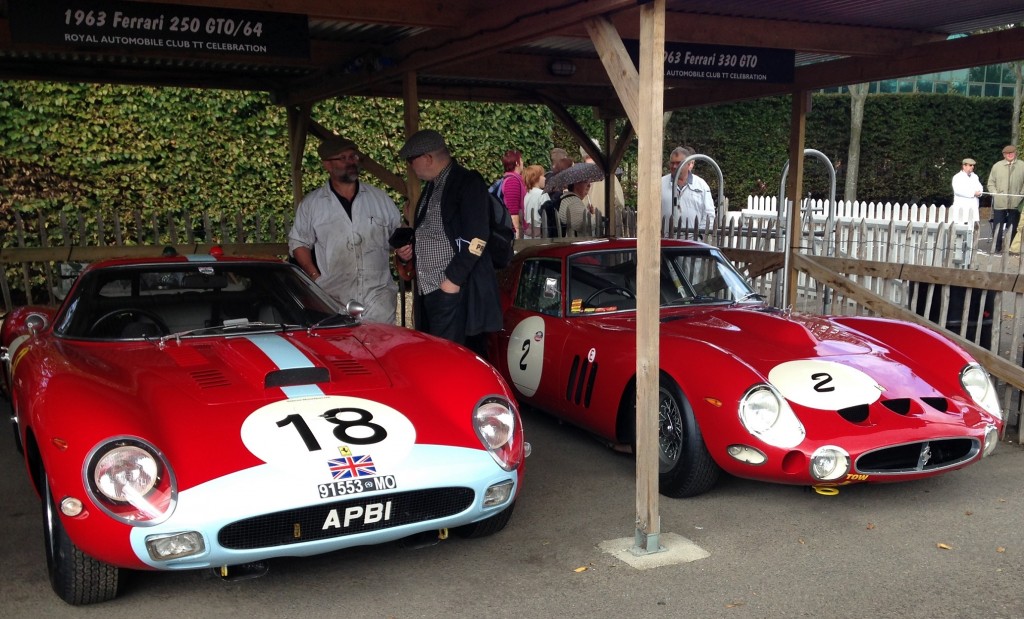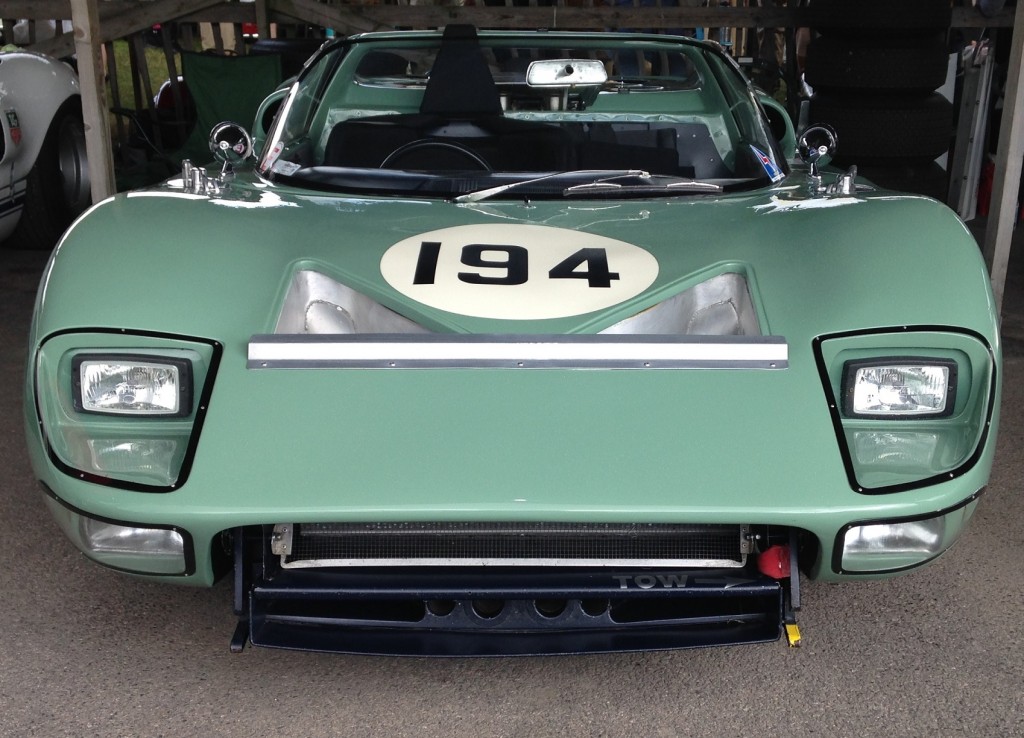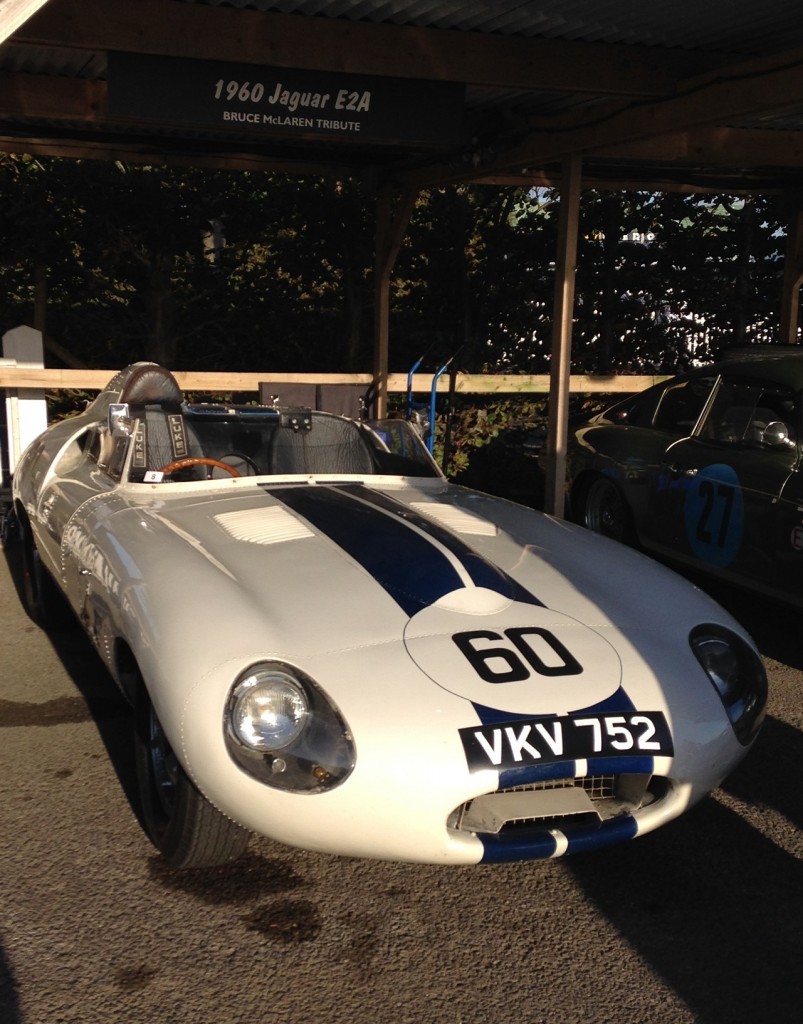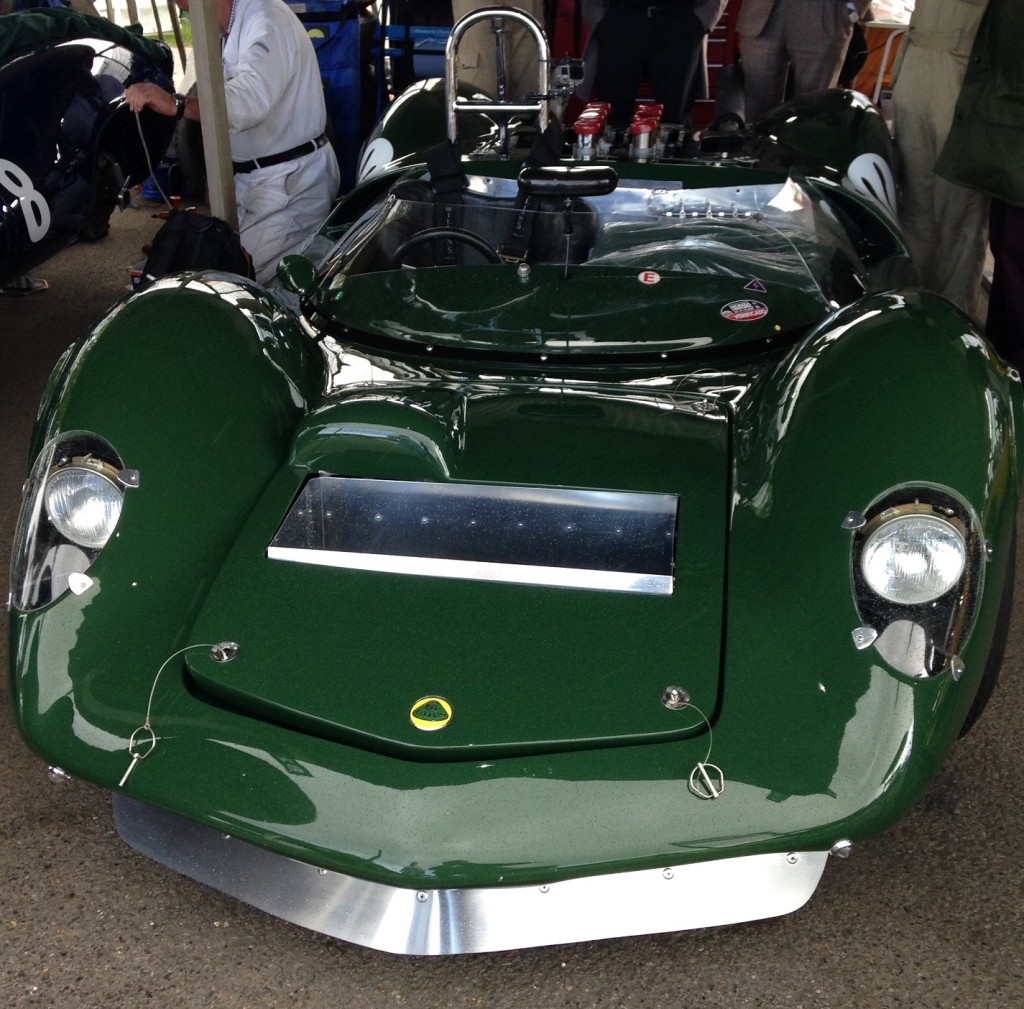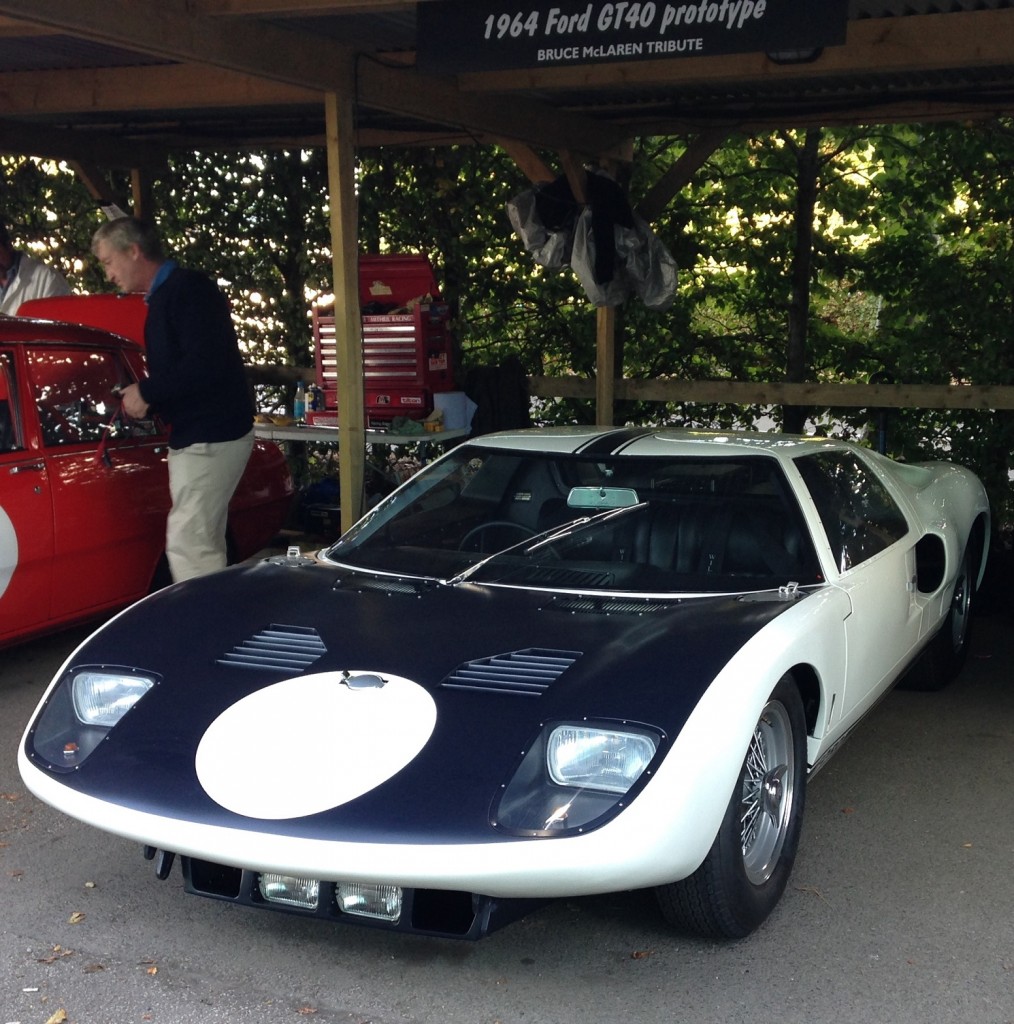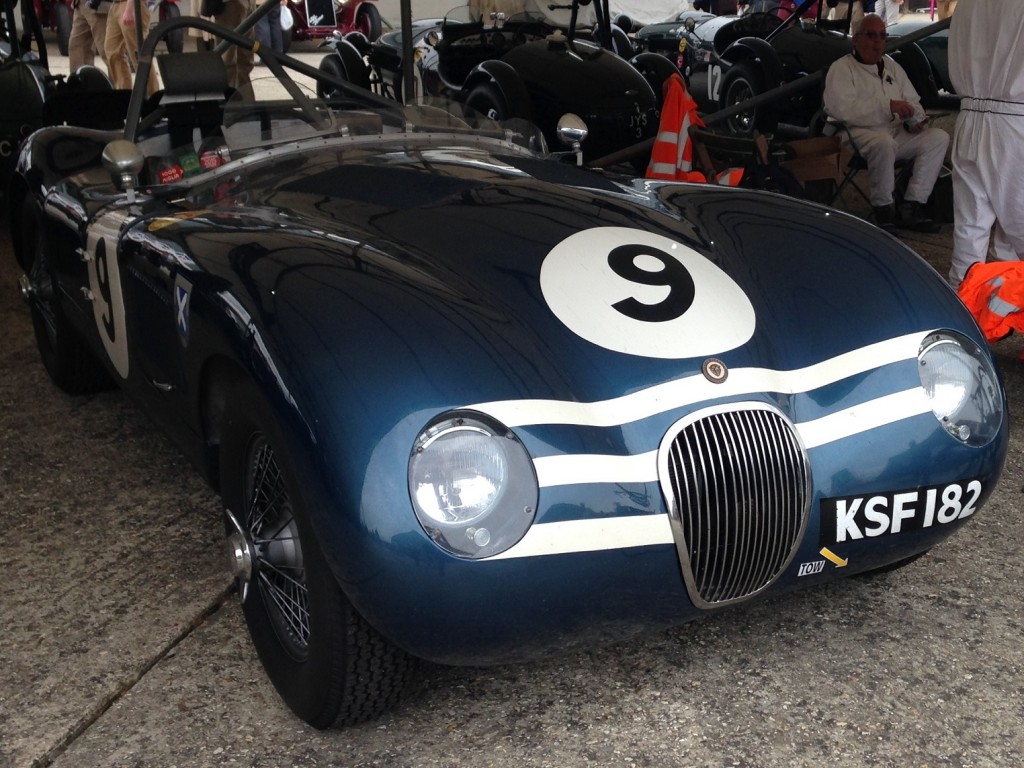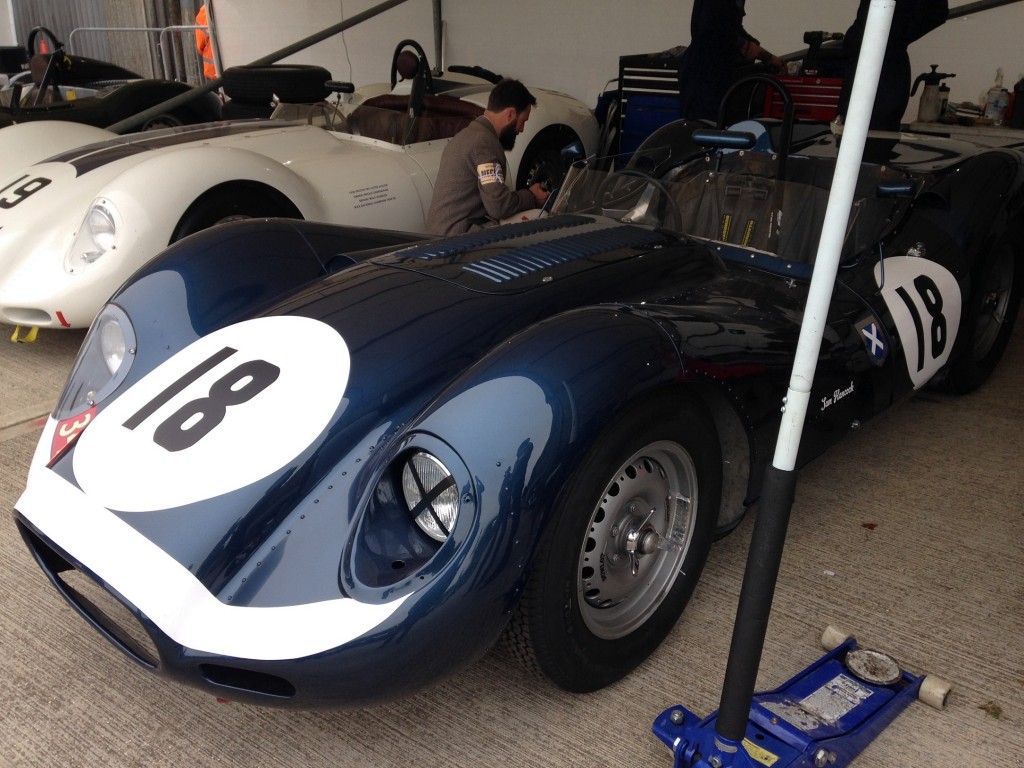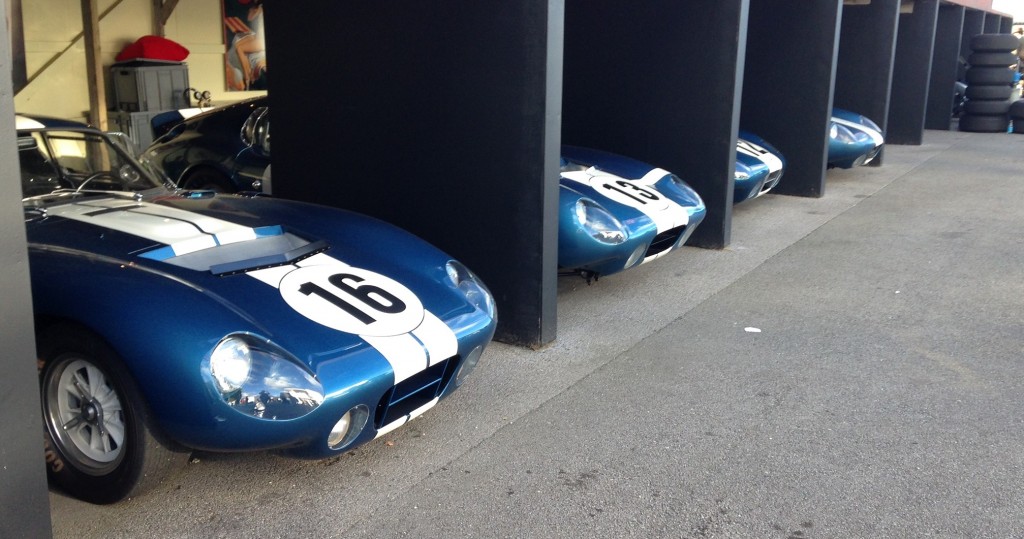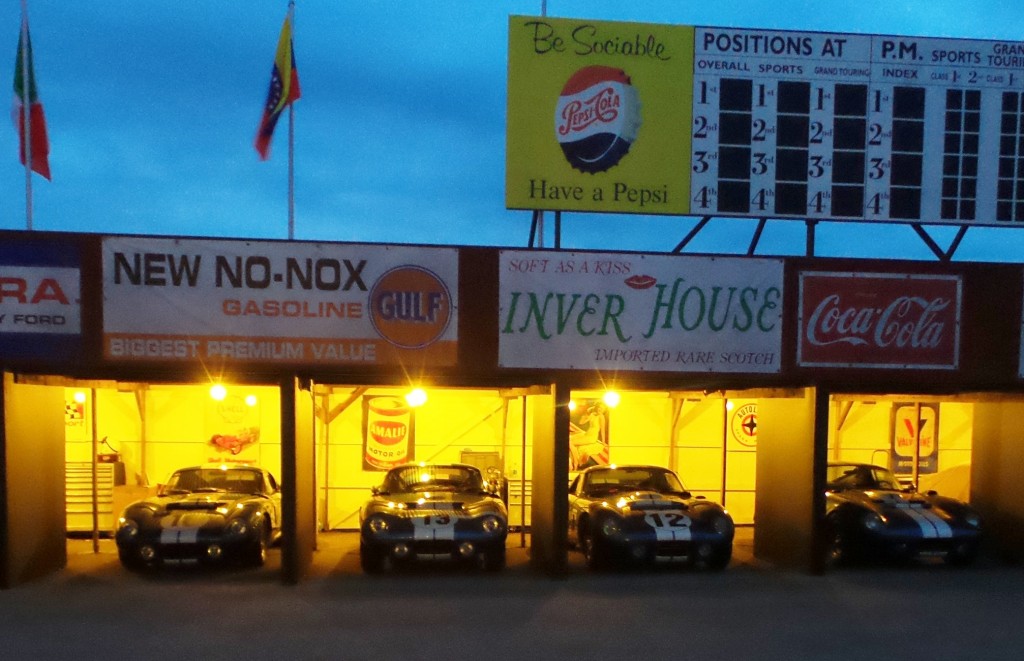 Lastly, our thanks to the Goodwood team for access to the Press facilities. High tech and star studded.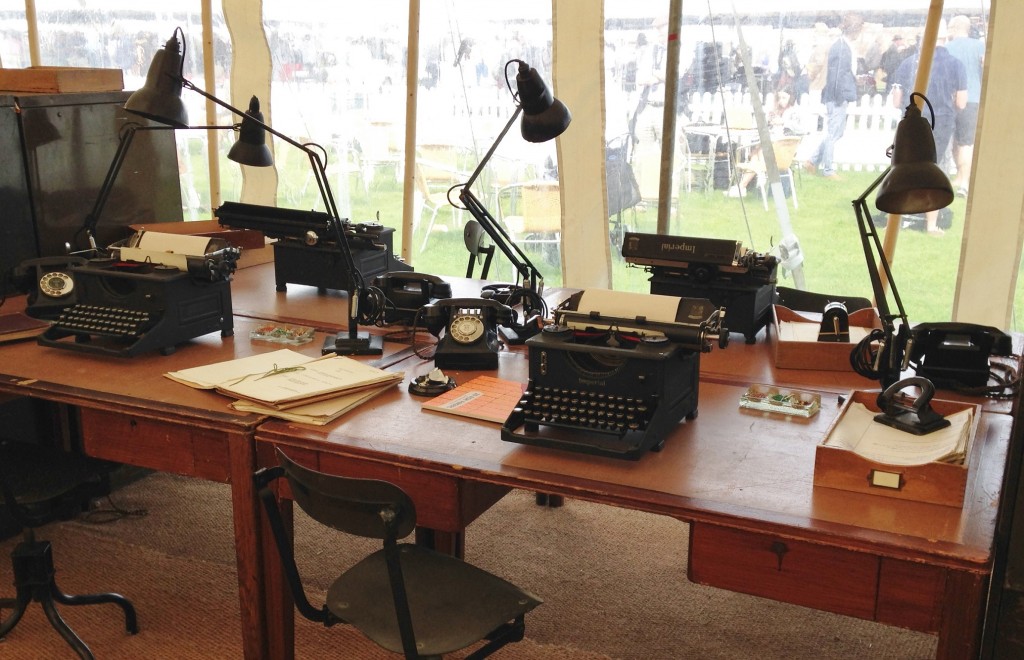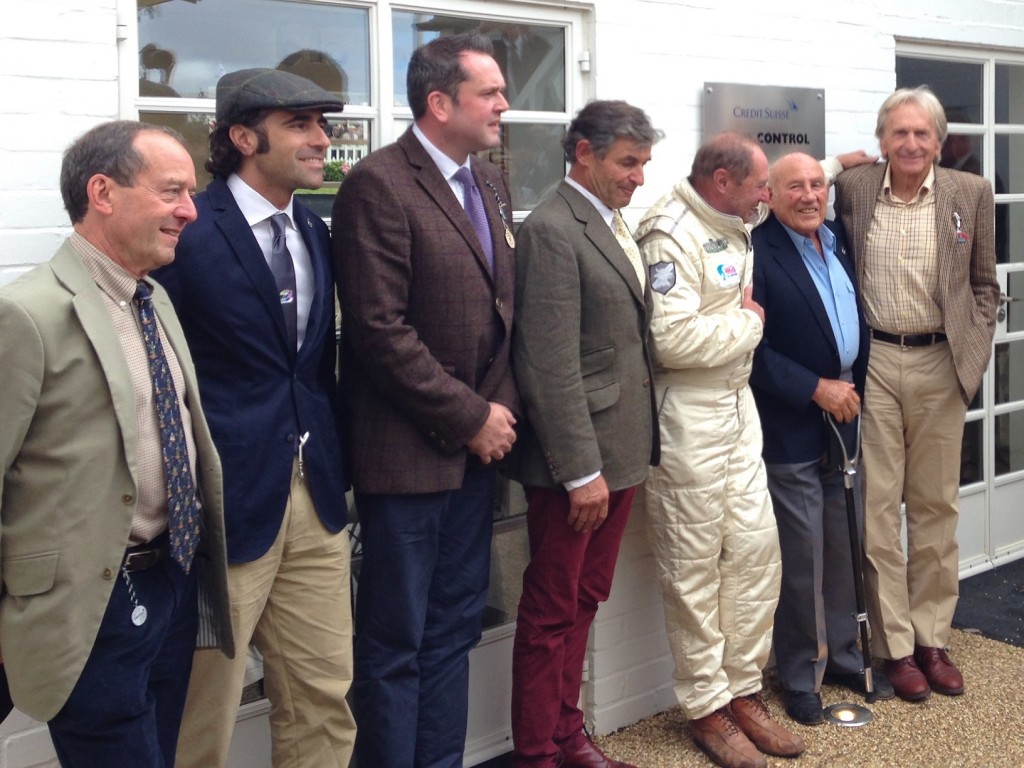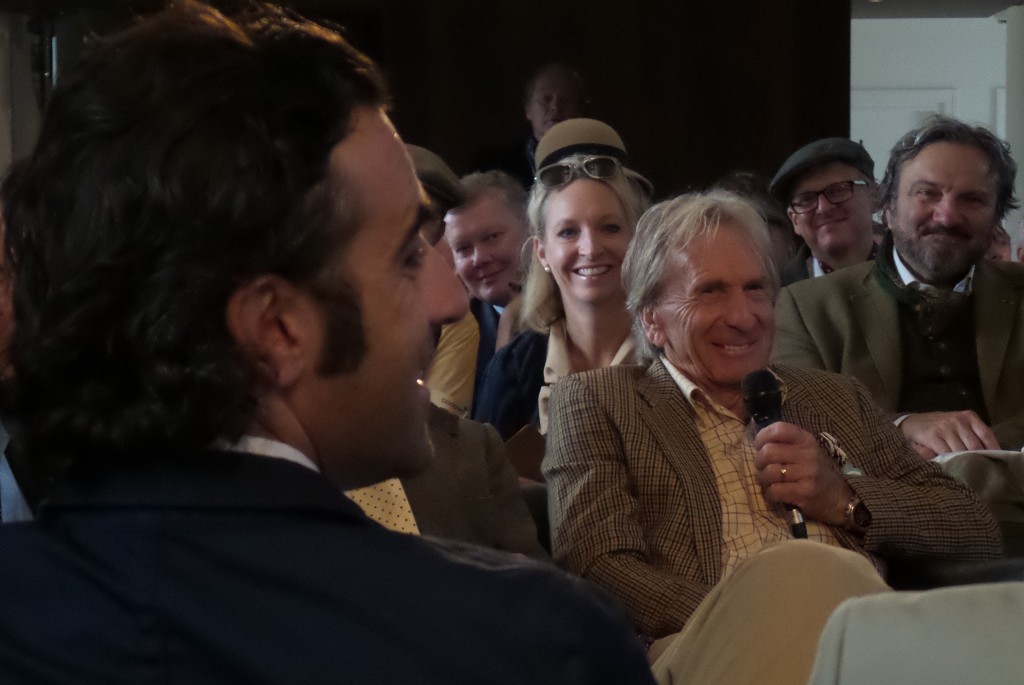 Comments
comments