Luxury watches have a natural synergy with sports and classic cars and we know that there are lots of watch enthusiasts amongst us.
Many of you will already know EWC's owner Jonathan Gilbert as he is a regular attendee at to our monthly events and most recently exhibiting with us at the Erskine Classic Car Show.
Jonathan has built his business through a genuine passion for watches and looks forward to the opportunity of assisting TT members to source or sell their watches.
EWC stocks a range of luxury watches from famous Swiss brands with significant savings off the High Street prices coupled with a personal service.
If you are contacting EWC about a watch please mention TT and Jonathan will ensure you get a great deal.
____________________________________________________________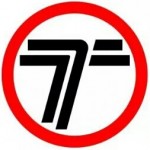 Our Commercial Partner Programme
Tartan Tarmac's commercial partner programme is designed to provide exposure to companies and organisations that compliment and are of interest to the Scottish motoring community. The revenue from the programme will help Tartan Tarmac to keep providing quality content, features and events to our readers and our partners are all committed to providing discounts, exclusive offers or value-added opportunities to the Tartan Tarmac community.
If you are interested in becoming a commercial partner, please send an email to john.shiveral@tartantarmac.com