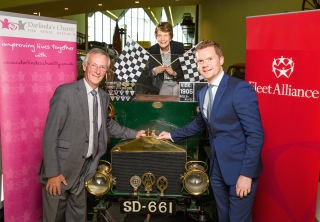 Tartan Tarmac will be supporting the Three Lochs Classic 2014, Friend of Tartan Tarmac Peter Samson tells us more below.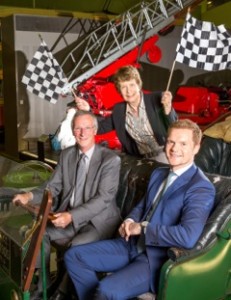 AS many as 100 cars dating from the early 1900s to 1982 are expected to take part in a major classic car rally in August in the west of Scotland.
RSAC Motorsport, organisers of the Fleet Alliance RSAC Three Lochs Classic 2014 have revealed details of their event sponsor and charity partner for the 66th rally, which will be held on Saturday, August 16, starting from Helensburgh.
Glasgow-based, award-winning vehicle leasing firm, Fleet Alliance, is the event title sponsor and Darlinda's Charity for Renal Research, which has already raised more than £1million for research projects at Glasgow Western Infirmary is the event's new charity partner.
Competing cars will take part in the rally, driving routes ranging from 40 to 100 miles.
Fleet Alliance managing director Martin Brown said: "We're delighted to be on board as sponsor and particularly pleased to be working with the team from Darlinda's to boost their fundraising efforts.
"As a car company our 'green credentials' are extremely important and our collective clients' carbon footprint has reduced by 7 billion grams across our managed fleet over the last five years. Of course many of the cars taking part in this rally were constructed in eras when green issues weren't on the design board but these treasured vehicles are celebrated as significant examples of motoring history.
"We'll use the rally as a platform to share our focus on how contemporary cars have addressed and must continue to address the important need to reduce their impact on the environment."
RSAC Motorsport chairman, Mike Gascoigne, said: "Aside from the war years this event has been a part of the motoring enthusiasts' calendar since 1938 and this year we're hoping to attract record entries from all over the UK and possibly overseas.
"With a route which takes in some of Scotland's most picturesque scenery and a particular focus on the Rest and Be Thankful, there will be many opportunities for people to view our entrants' vehicles with some of the best backdrops in the country.
"We're very pleased to be partnering with Fleet Alliance and Darlinda's Charity who have shown great passion for the 2014 rally."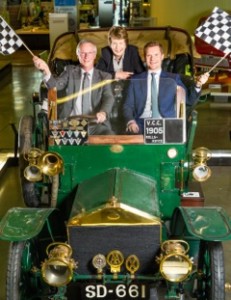 Laura McAlonan, chair of Darlinda's Charity, said: "We've been fortunate that Fleet Alliance and the RSAC Motorsport are so keen to support our research fundraising and we're excited at being part of a great event that's now a key part of Scotland's annual events programme."
The event will start and end at the Royal Northern and Clyde Yacht Club in Helensburgh with public viewing available in the town of Helensburgh itself as well as recommended viewing from the Rest and Be Thankful car park.
http://www.fleetalliance.co.uk/
http://www.darlindascharity.co.uk/
Photos by John Young