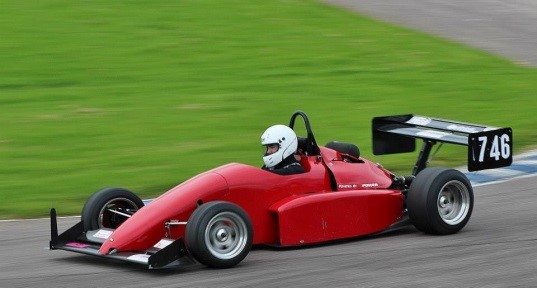 As a Scottish Sprint competitor, I wanted to bring to attention the plight of Golspie kart track (North Scotland Kart Club) which has suffered severe storm damage for the 3rd time in as many years. The club urgently needs funds to repair the seawall to prevent the track becoming part of the sea ! Any donation welcome by clicking on this YouCaring link or the links at end of this article.
The track is a fantastic facility for kart and car racers and important to the economy of the local area.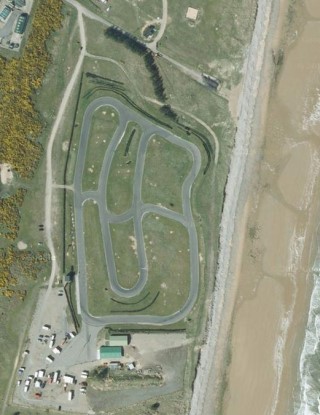 Coastal erosion
Due to coastal erosion and high tide storms over the past 3 years the sand bank that has protected the track since it was founded has almost eroded to nothing. The track and club are now in serious danger of losing this fantastic facility. The club urgently needs substantial funds to be able to install effective and long lasting sea defenses to protect the track for many years to come.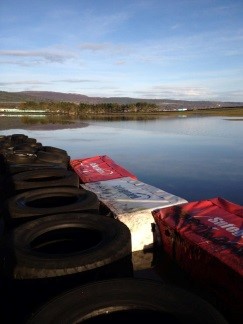 In 2013 the combination of high tide and strong winds breached the sea defenses resulting in the track being completely submerged. We cannot let this happen again.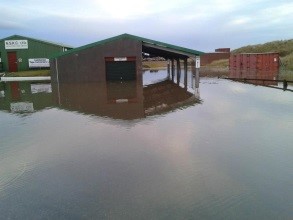 With the help of local businesses, suppliers and track volunteers the track was drained, cleared and sea defenses repaired.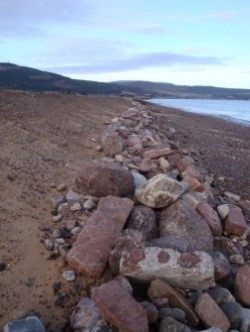 Competing at Golpsie
For some 20 years the Club has flourished from small beginnings to now having a track with an excellent surface and trackside facilities.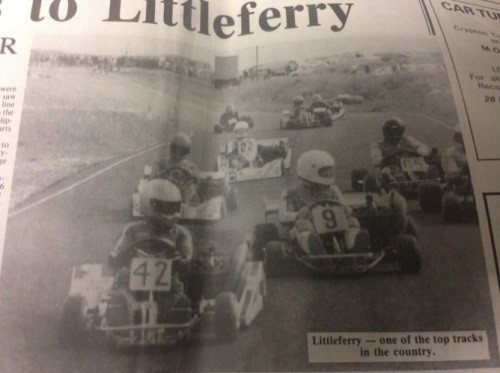 The kart racing season runs from March to September with meetings on the last Sunday of the month.
As a round of British kart championships it has seen drivers such as David Coulthard, Allan McNish (pictured) and Dario Franchitti and continues to attract and develop talent for the future (below)
Sprinting at Golspie
The track is also used by Caithness Car Club for 4 rounds of the Scottish Sprint Championship. All well attended and providing close competition.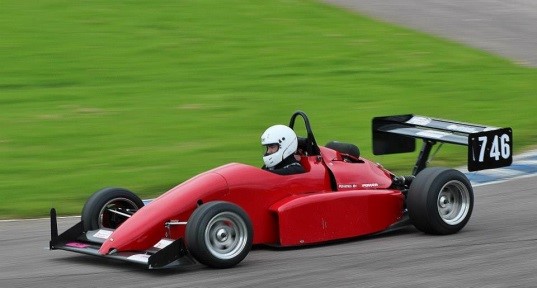 The most northerly MSA track in Britain it offers a challenge in the camber, dips and rises, and especially the "corkscrew" for drivers of all cars from saloons to single seaters.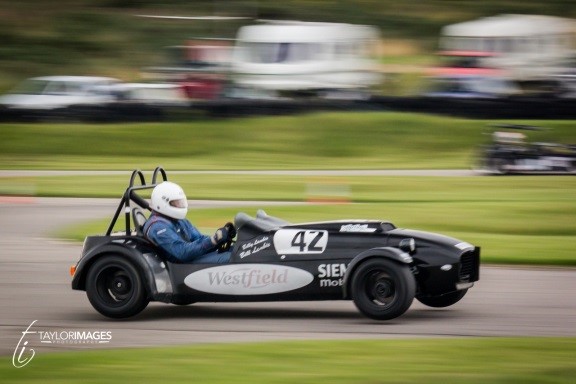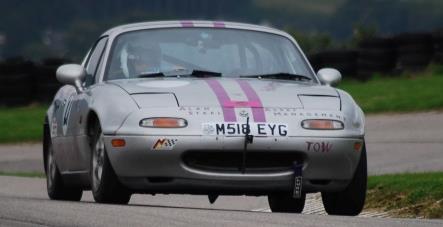 The weather takes its toll again in 2014
October 2014 has seen further tides and winds erode the defense bank and sweep away last year's repairs. The club will have to install effective permanent sea defenses to save the track.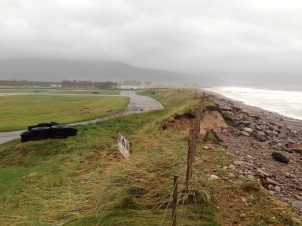 Again volunteers have worked hard to ensure the track is cleared and to make good temporary repairs to the bank. But these will not withstand another round of severe weather. The sea is a real threat to it continuing.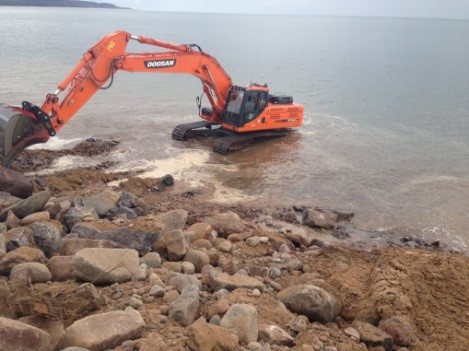 Donations and support
Please donate anything you can towards helping save the track  for future young Coulthards and McRaes, no matter how big or small it will really help!
Keep in touch on news at the club website and facebook page and again, if you could please donate even the smallest amount via the clubs YouCaring page it will help to hopefully protect this track for the future.
Links
Club:      http://www.nskc.co.uk
https://www.facebook.com/pages/Golspie-Kart-Club
Sprints http://www.caithnesscarclub.co.uk/golspie-sprints.asp
Donate http://www.youcaring.com/nonprofits/save-golspie-kart-club/247133
YouTube sprint moments
http://youtu.be/OcTL4dtSicU?t=49s Sandy Coghill on 2 wheels in Judd engined Rover
http://youtu.be/qnVPYcZ2Y3g?t=19s Les Mutch through corkscrew in Raptor for FTD
http://youtu.be/2wkF-i2zB_Y Various 2009 sprint coverage
Accreditation
Images taken from and thanks to Golspie kart facebook page, Google maps, Taylor Images and Thompson Photographic
Article by Peter Locke