OK I'm going to start this very unbiased post by making a statement, I love Jaguar, I think they're great. They've really turned a corner over the last few years and for me are one of the most exciting brands around. That and the fact I used to own a 4.2 XKR and have recently purchased an XFR-S(more to come on that soon), but yes this will be very balanced and unbiased.
So the very nice people at Jaguar invited me along to a lovely event at the Loch Lomond Arms hotel to drive the new XE, the F-Type manual and F-Type R.
So let's go through each one in turn.
New XE
My esteemed colleague Lee Reader has an XE on loan from Jaguar at the time of writing this so he'll go into more detail but i'll give a few of my thoughts on it.
So the new XE is very much in line with the design direction Jaguar have been taking over the last few years starting with the XF, it's a great car to look at, better in my opinion than the competition from Germany.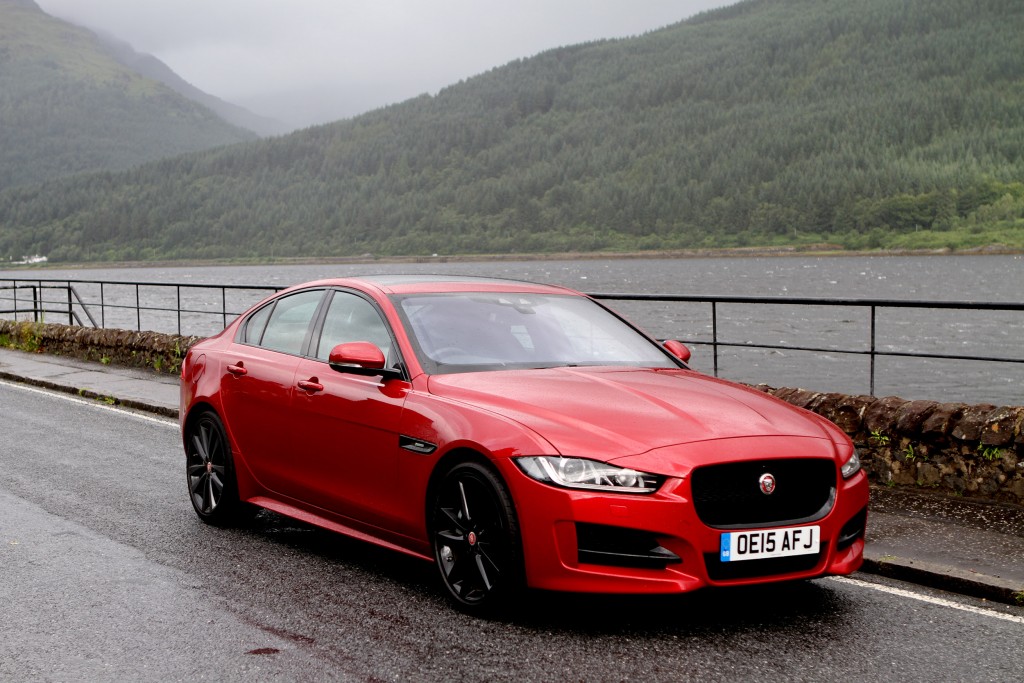 Jaguar had two version of the XE available to drive, the 2.0L R-Sport with 200BHP and the Portfolio which uses the same 2.0L engine but this time with 240BHP.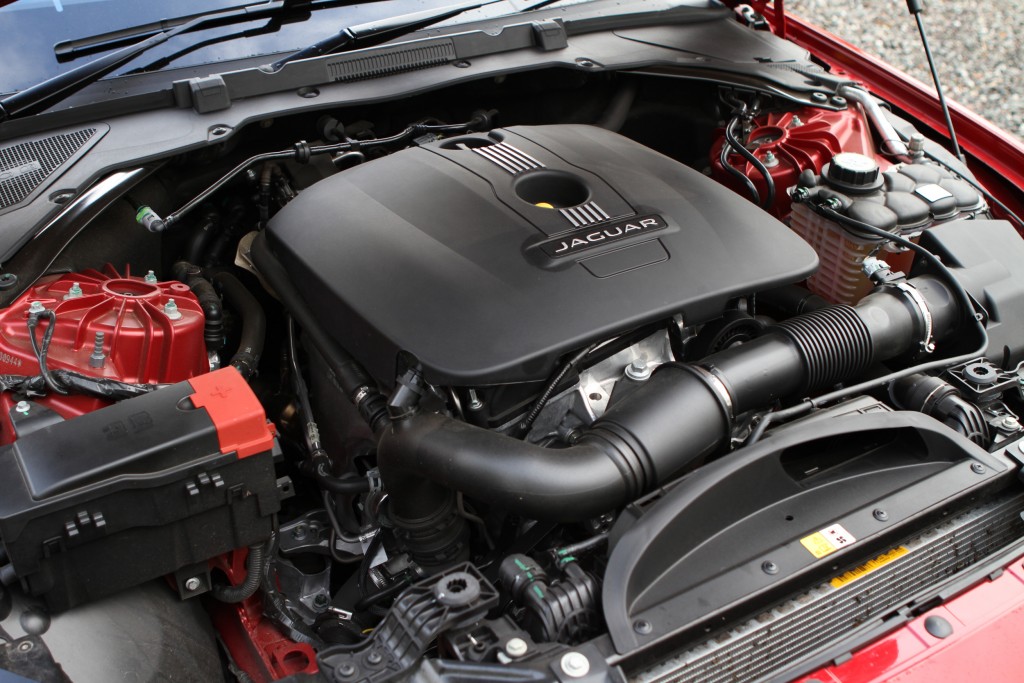 The R-Sport has more of a sporty feel with stiffer suspension, bigger wheels and more aggressive styling than it's luxurious Portfolio brother but no matter which model you choose you can be sure of one thing, you're in for a real treat when it comes to the ride and handling.
Having owned a couple of Jags one thing that has been a consistent theme for me is that Jaguar produce incredibly capable cars, comfortable when you need them to be and fun to drive when the Sun comes out(OK I know that's a bit far fetched, we don't see the Sun much in Scotland, but you know what I mean). The XE is no different in this regard, a very enjoyable and fun drive on some great Scottish roads and great to toodle along in. The 8 speed ZF gearbox is a joy to use, it's the same box used in my XFR-S, it's incredibly smooth in auto mode and fast to shift when you want to take control and use the paddles.
The interior is a lovely place to be, lovely soft leather and fine materials everywhere, it certainly doesn't feel "entry level" Jaguar to me. I'll leave it there on the XE and Lee can provide more detail with his longer term loan, but it's another winner from Jag!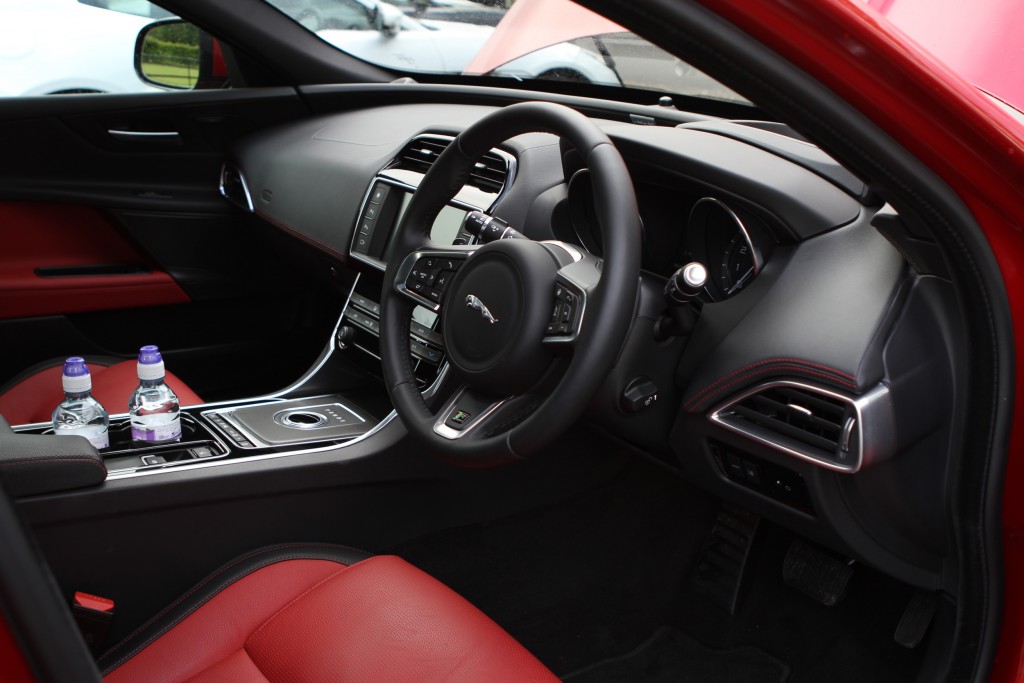 F-Type R AWD and F-Type Manual
It's hard for me to put into words how the F-Type makes me feel but I'll give it a go, MMMMMMmmmmmmmmm(drooool) Fffffff-Tyyyyyyype, maybe that's a bit Homer Simpson but absolutely true, just look at it, sitting there just looking all awesomey and lovely. If Derek Zoolander owned an F-Type he'd describe it as really really really good looking, it got to be one of the best looking cars on the road today.
OK that's enough about how it looks, I think you get the idea, the two cars we had to drive where the 550BHP AWD R model and the V6 S Manual.
Let's start with the R.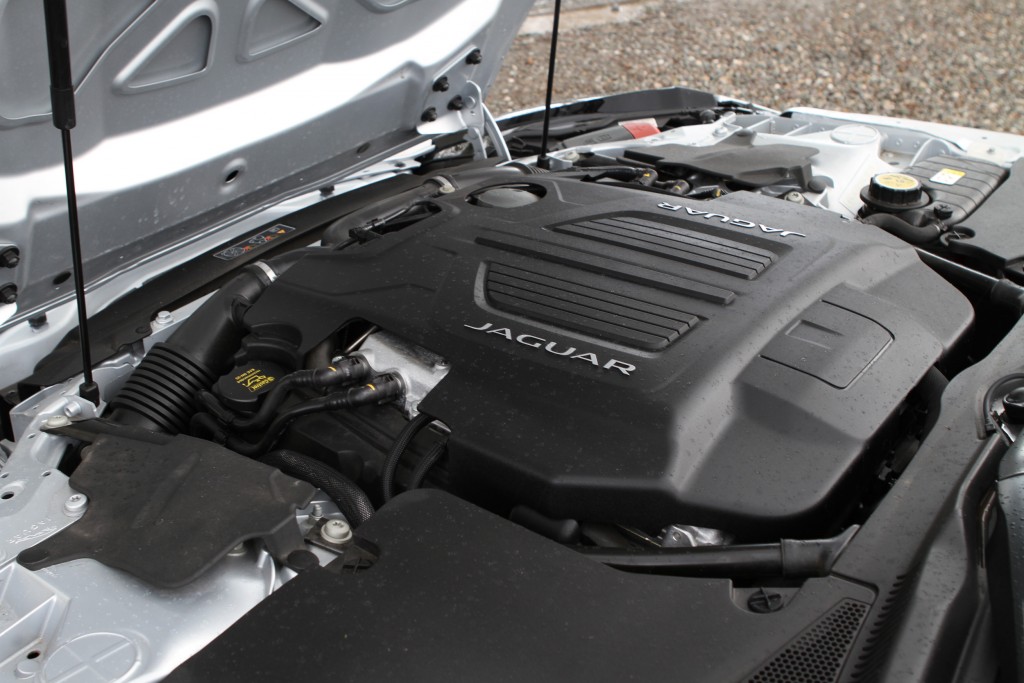 Holy mother of god this thing is fast, it uses the same 5.0L direct injection supercharged V8 that I have in my XFR-S but in the F-Type it's got a weight advantage. This makes 60 appear in 3.9second, which is bloody fast but it does it in a shouty, loud, crackle and bang V8 way, it's just a beast.
Like most of the current Jag range, the R uses the ZF 8 speed box, this time it has quickshift when in dynamic manual mode. The gearshifts are instant, it used to be sacrilege putting an auto box into a sports car but not anymore, the ZF box just suits this cars character perfectly. The AWD really does help with the power delivery, the big power rear wheel drive Jags are lively in anything other than perfectly dry conditions but even in the wet the AWD kept everything in check and me out of a ditch.
Inside the great story continues, leather everywhere, comfortable supportive seats, lovely alcantara headliner, it's just a fabulous interior. The central touchscreen takes care of most of the cars controls like radio, nav, climate control with other features such as shouty loud exhaust mode, dynamic mode and traction modes in a cluster of buttons beside the cool gear selector dial.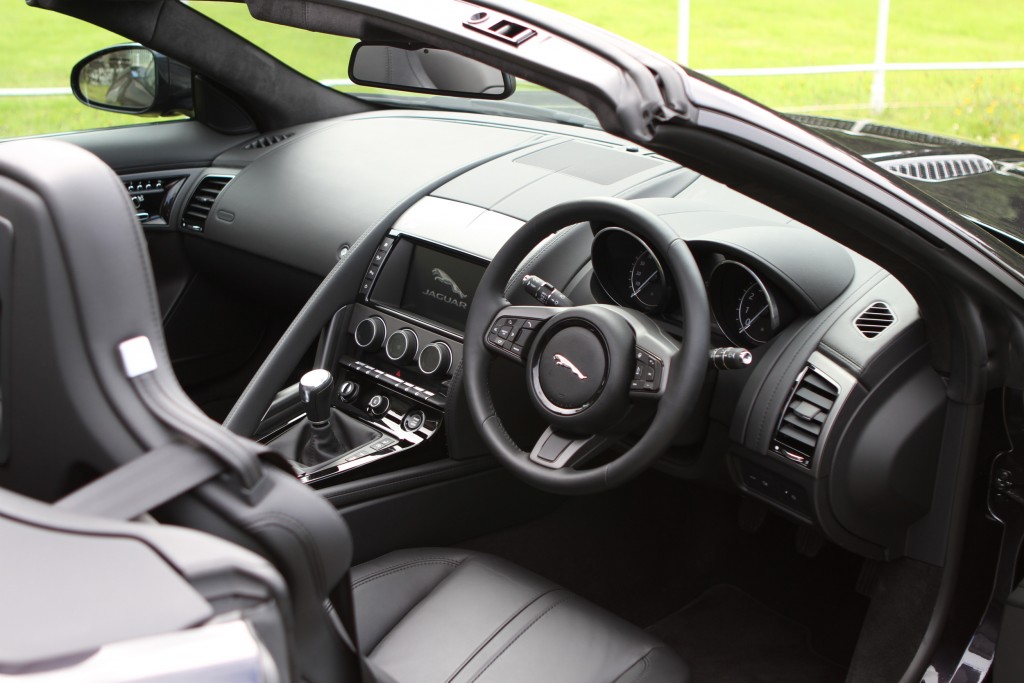 It's very safe to say I loved my time in the F-Type R, if I didn't need space for a baby seat and pram then I'd definitely have the F-type!
Now onto the manual, I think it's a ballsy move from Jag putting a manual box in the F-Type when pretty much every other manufacturer of a sporty model is going with some form of auto. Like the R, this F-type looks great, sounds great and is a lovely place to sit so I'll not rehash all that but the difference here is obviously this strange 3rd pedal and stick that you need to move by using your hands.
The manual box really suits this car, the engine is the V6 with 380BHP, the shift has a nice precise mechanical feel to it with a nice light clutch pedal. For those of you who know me you'll be familiar with my general views on manual gearboxes, I like a paddle shift, but I do love a great manual gearbox and this is a great manual gearbox.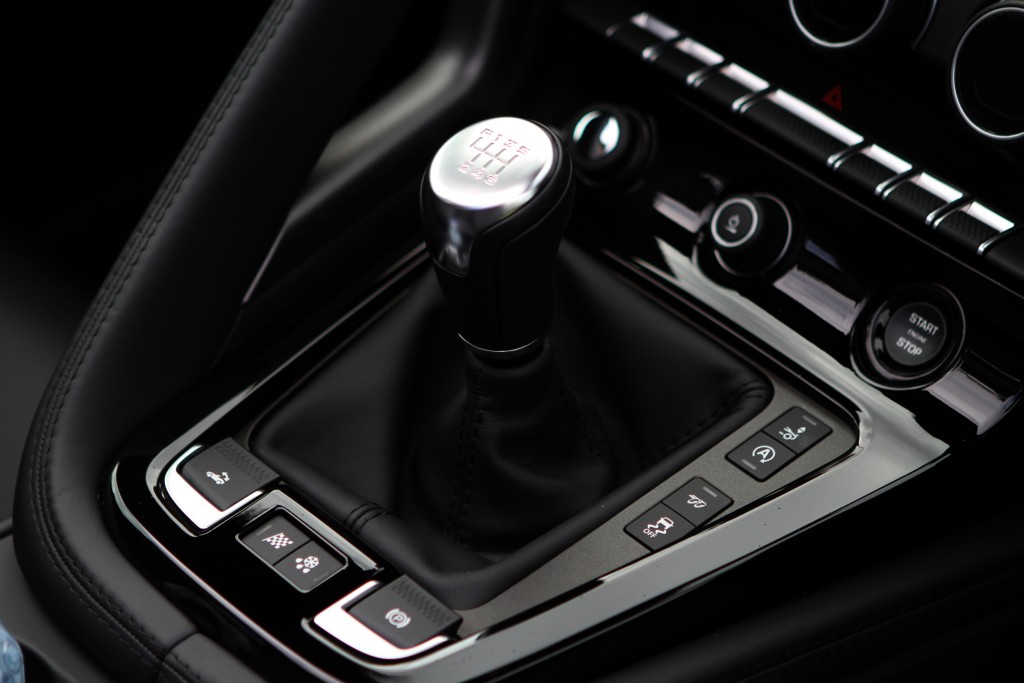 There is lots of choice in the Jag range, a car for pretty much every need with the new F-Pace coming soon, so please please please when you're looking for a new car, look at Jag, they're one of my favourite brands at the moment, every one of their cars is great so you need to check them out.