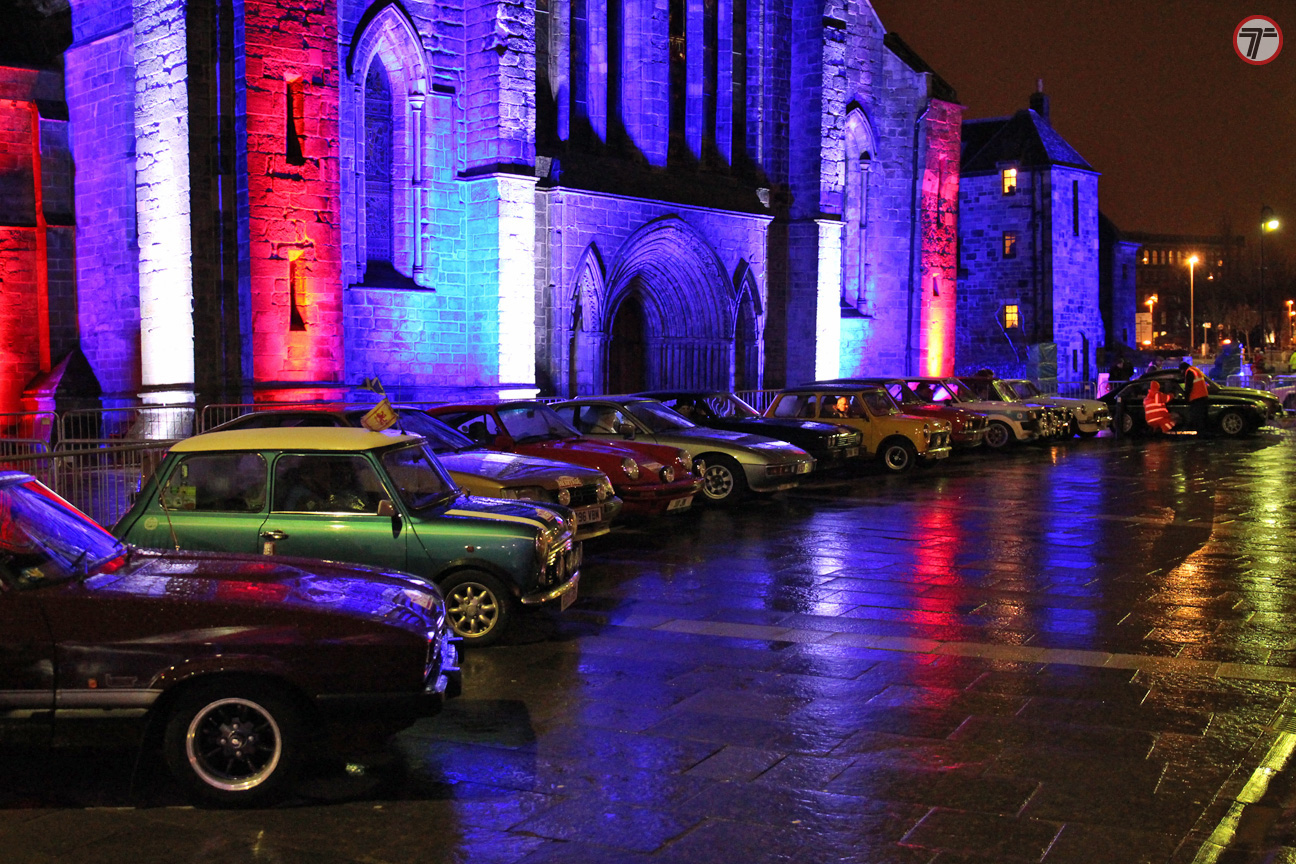 Mention the Monte Carlo Rally and you probably think of the likes of Loeb or Ogier driving the latest 4WD WRC car at an ridiculous pace around the snow covered hills above Monaco. Last week saw the start of another Monte Carlo Rally and this one started a bit closer to home. Paisley Abbey was the site of the only UK departure point for the 18th Monte Carlo Historique event with entrants from Reims, Copenhagen, Turin and Barcelona joining along the way.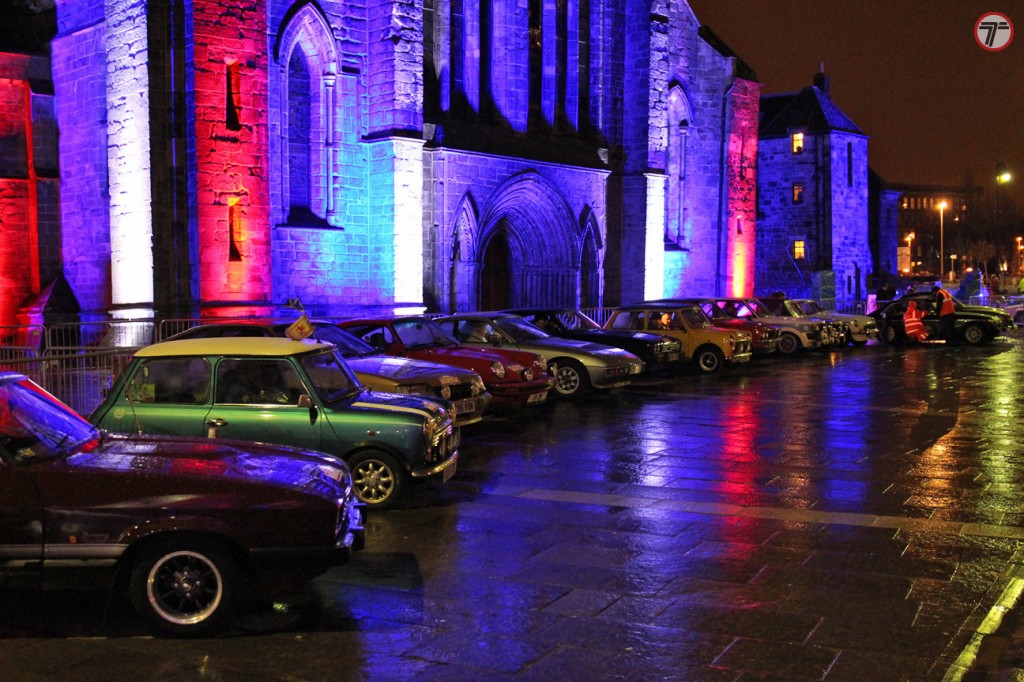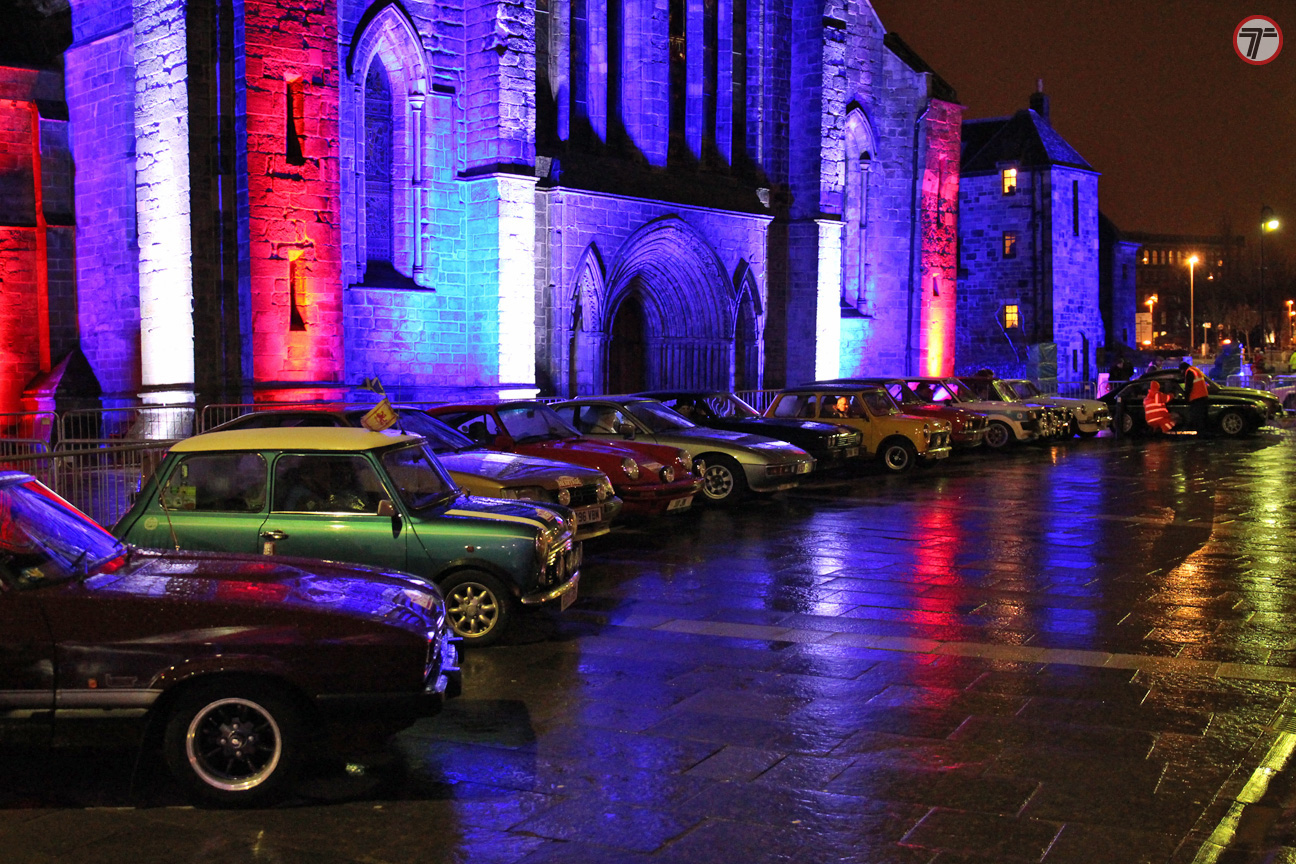 The entry list consisted of 26 classic and modern classic cars taking part in the 1700 mile trip down to the French Riviera, including Escorts, MGs, Minis, Triumphs, Austins and Porsches.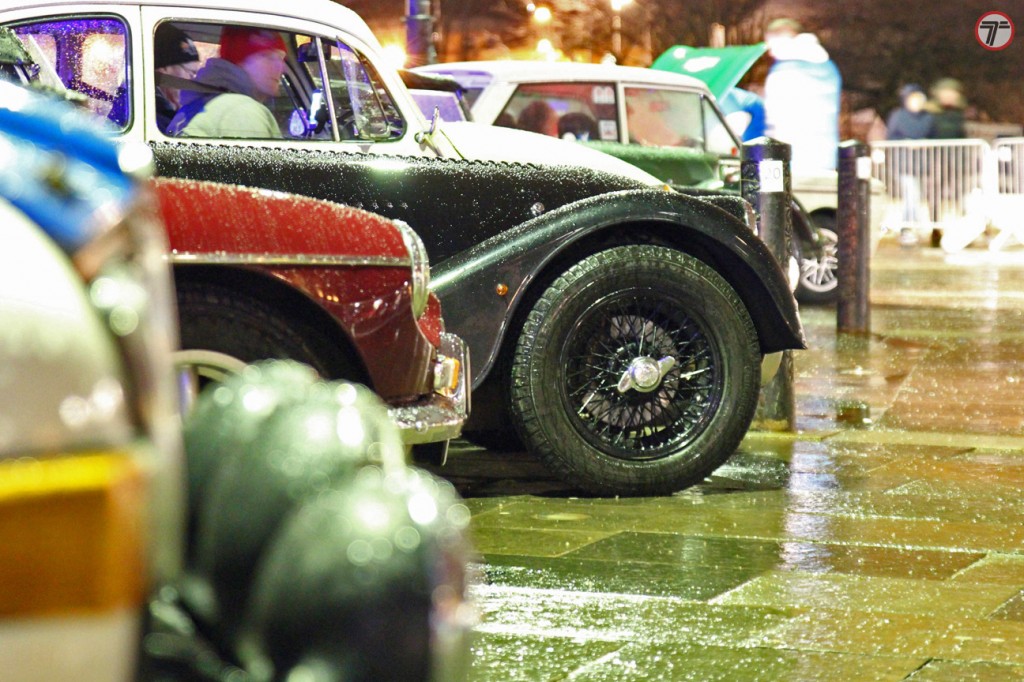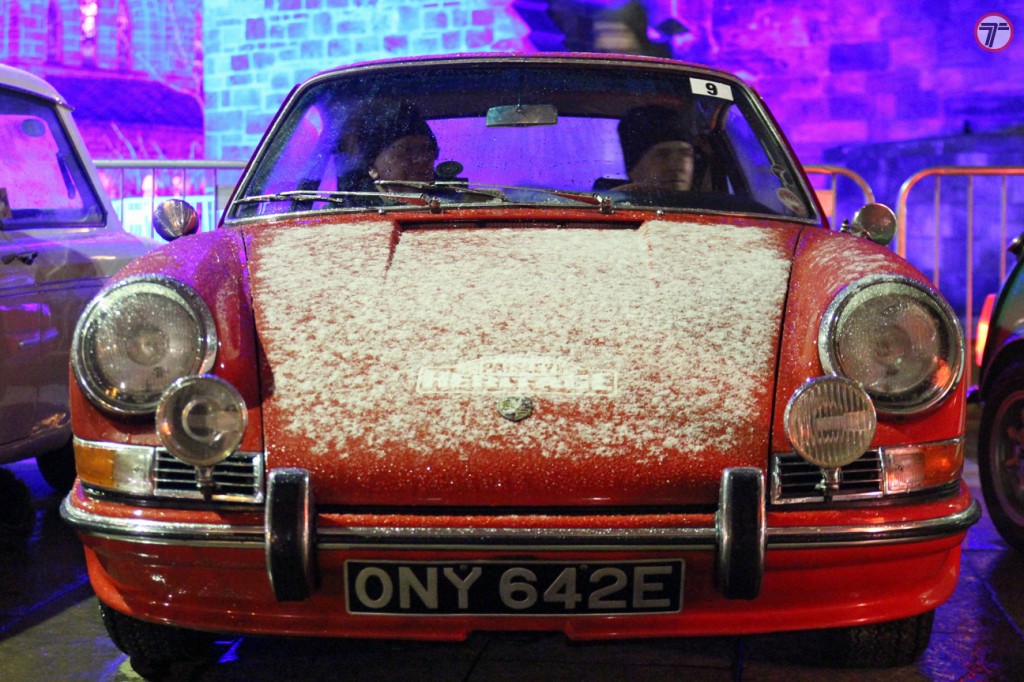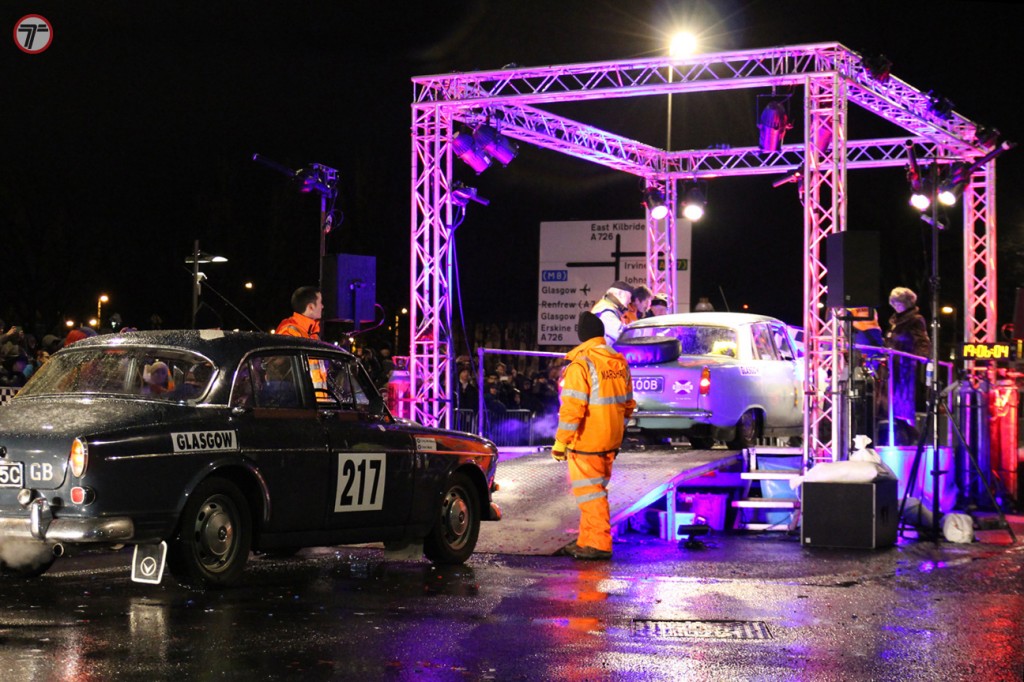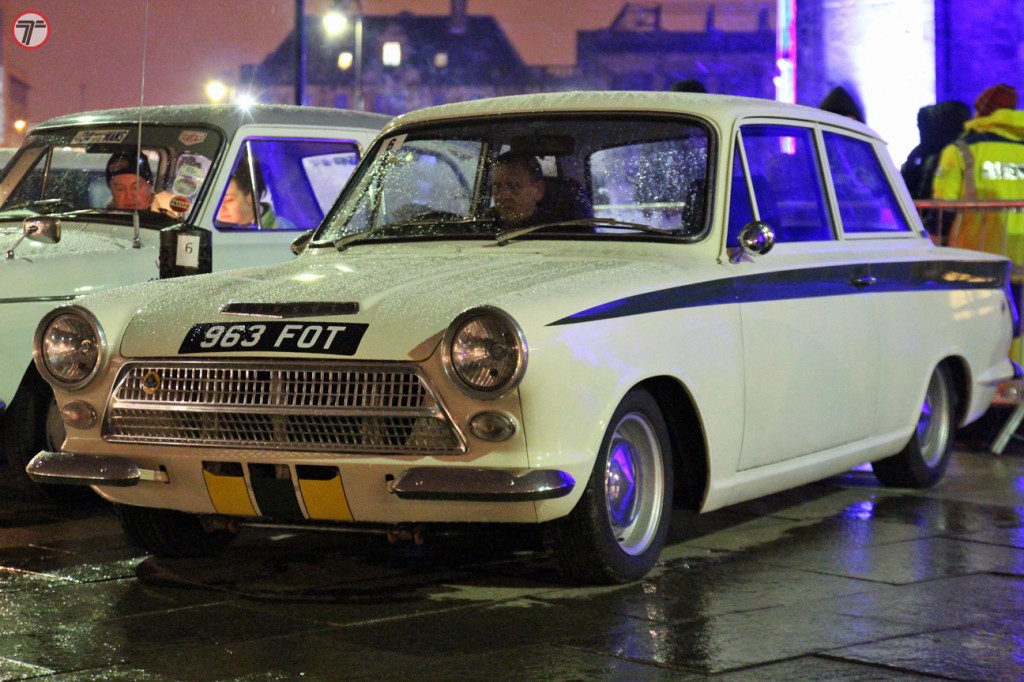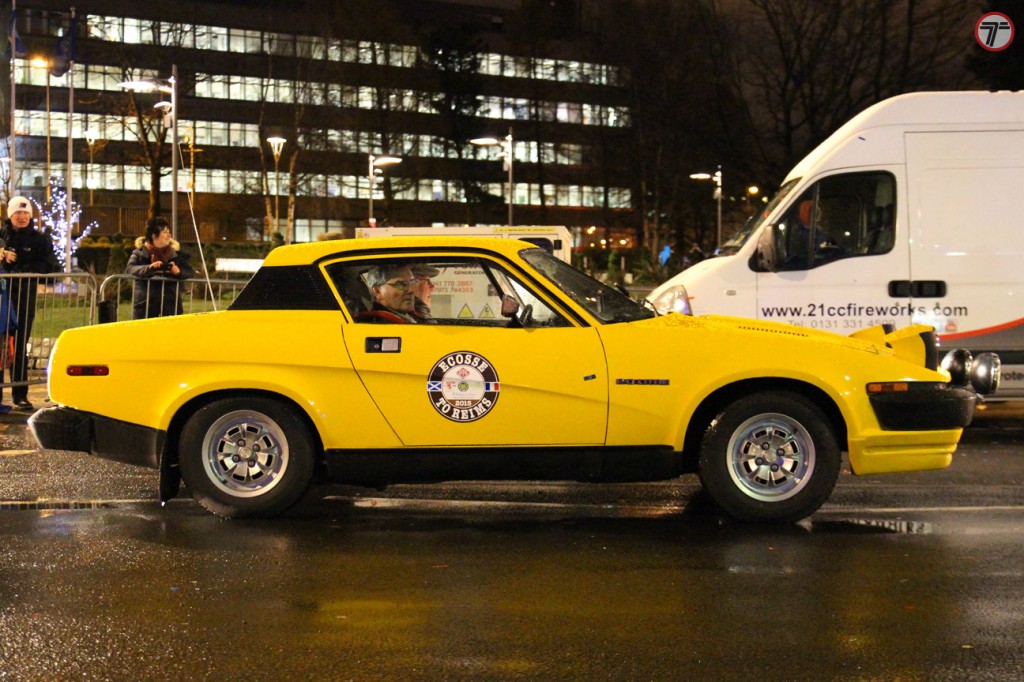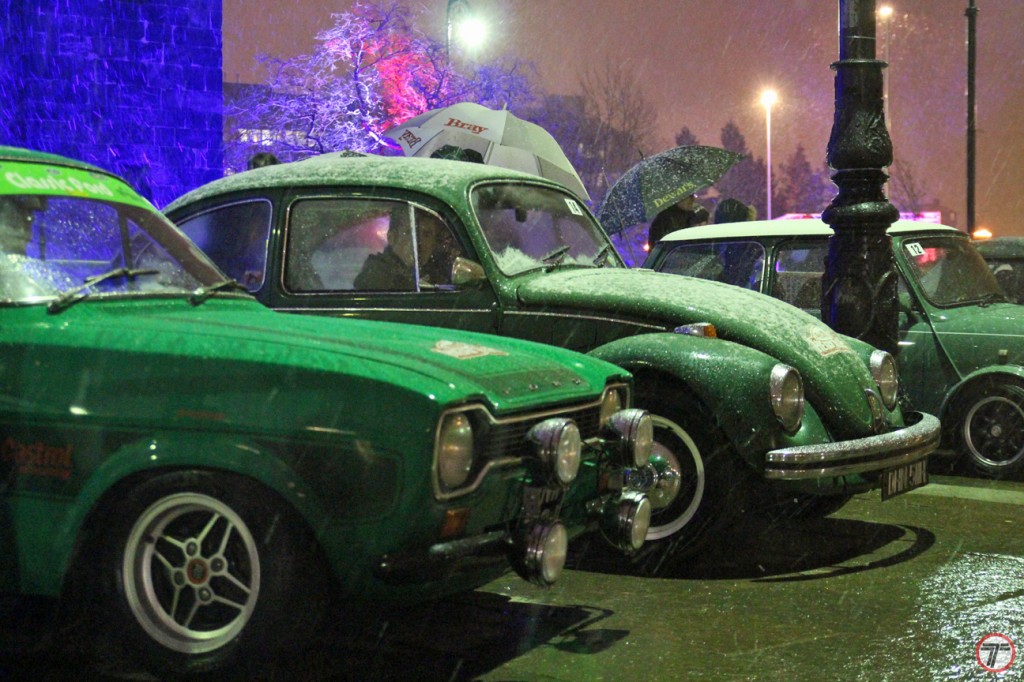 Although the weather on the night wasn't exactly ideal for spectating (cold, wet & snowing!), there was still a decent turnout to watch the cars set off off. First to go was Commonwealth judo gold medallist and Royal Marine Chris Sherrington in his 1966 Triumph Spitfire Mark II which he's rebuilt himself.  Along with his wife, they are driving to Reims raising money for Help for Heroes.
Not far behind was Scotland fastest woman rally driver, Caroline Carslaw and her Fiesta ST rally car. This year Caroline will be again competing in the Scottish Rally Championship and you can follow her progress here Caroline Carslaw Rallying.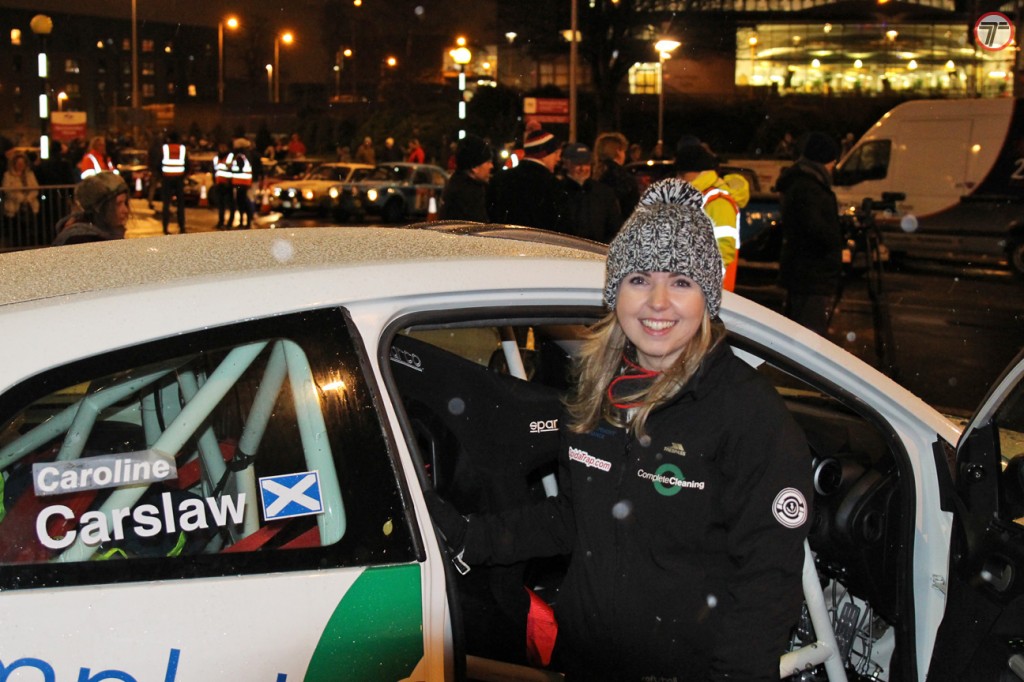 As well as the main event, others were taking part in shorter, heritage runs to the Borders and Luss, including TT breakfast meet regular Stephen Rowan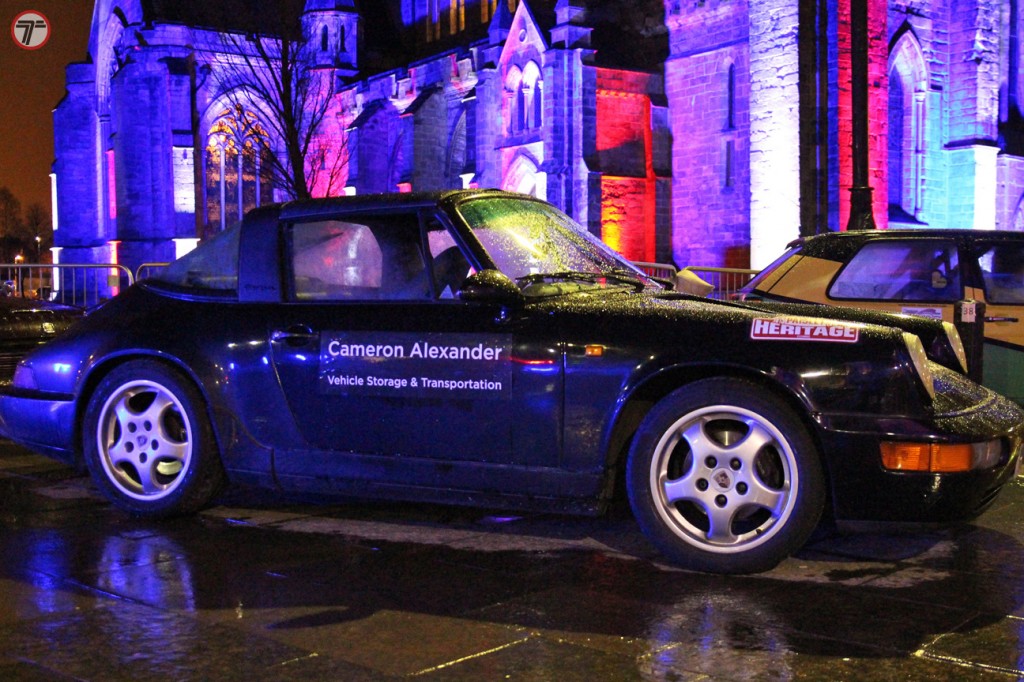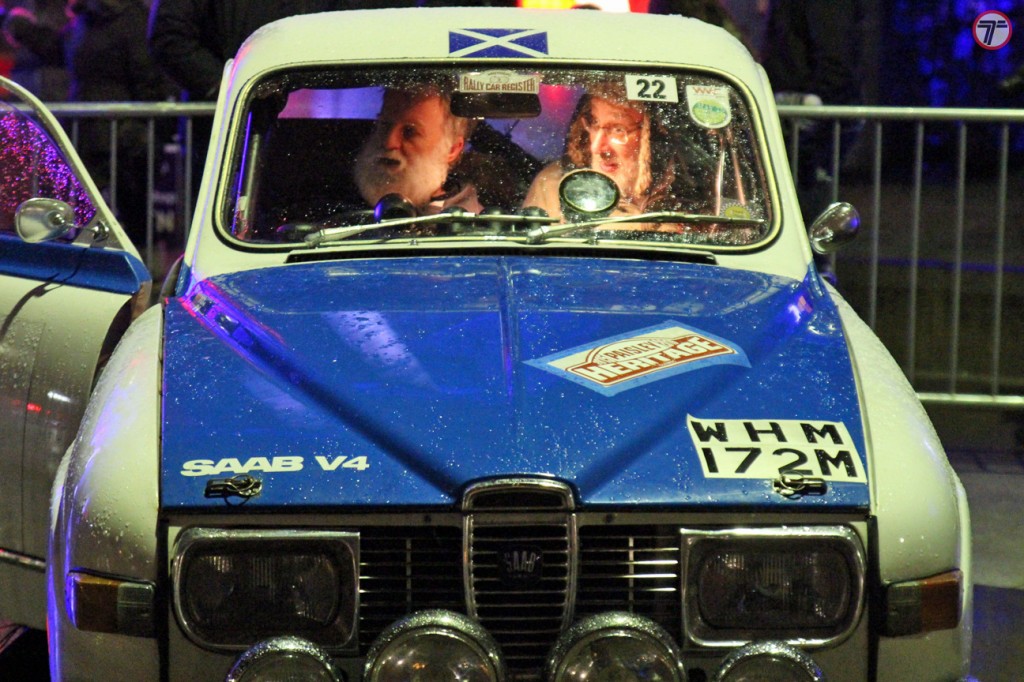 Given the time of year, top marks to all the competitors for doing the trip in cars which aren't exactly brimming with modern creature comforts!
Anyone thinking of doing a Euro trip this year?  Let us know your plans over on the forums…
Mike.