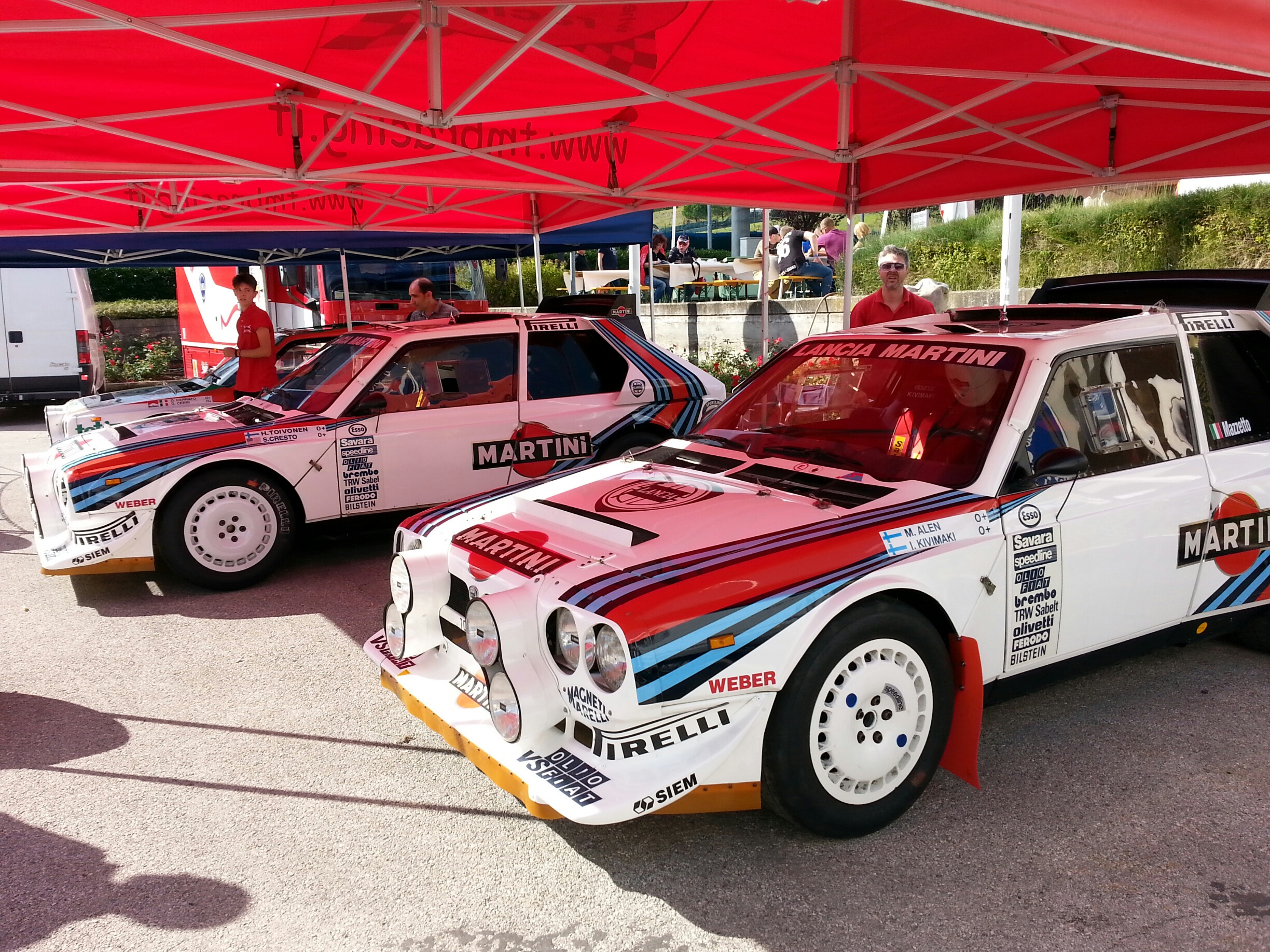 Our go-to Rally Man, William Gillis is back on the trail…
Way back in May I hatched a plan to make three European rallies in 5 weekends – Rally Legend San Marino, WRC Spain, and Rally Condroz (more on the latter in a few weeks). The first of these I had been considering for the last couple of years but family commitments always seemed to get in the way, but not this year!
Even for those not as much of a die-hard rally fan as me, an entry list comprising of the following :
 Lancia Delta S4 (10 of them)
 Lancia 037 (7 of them).
 Sport Quattro S1
 Audi Quattro (4 of them)
 205 T16
 RS200
 VW polo WRC
 Hyundai I20 WRC
 Lancia Stratos.
 Metro 6r4
 A myriad of other older WRC/historic cars.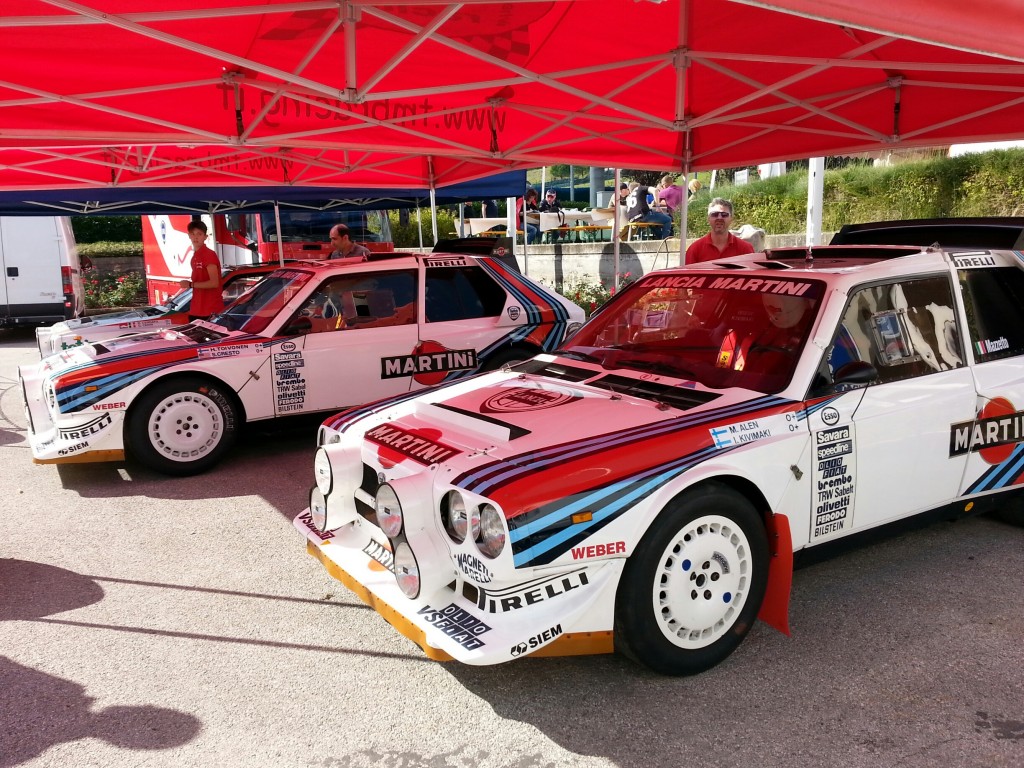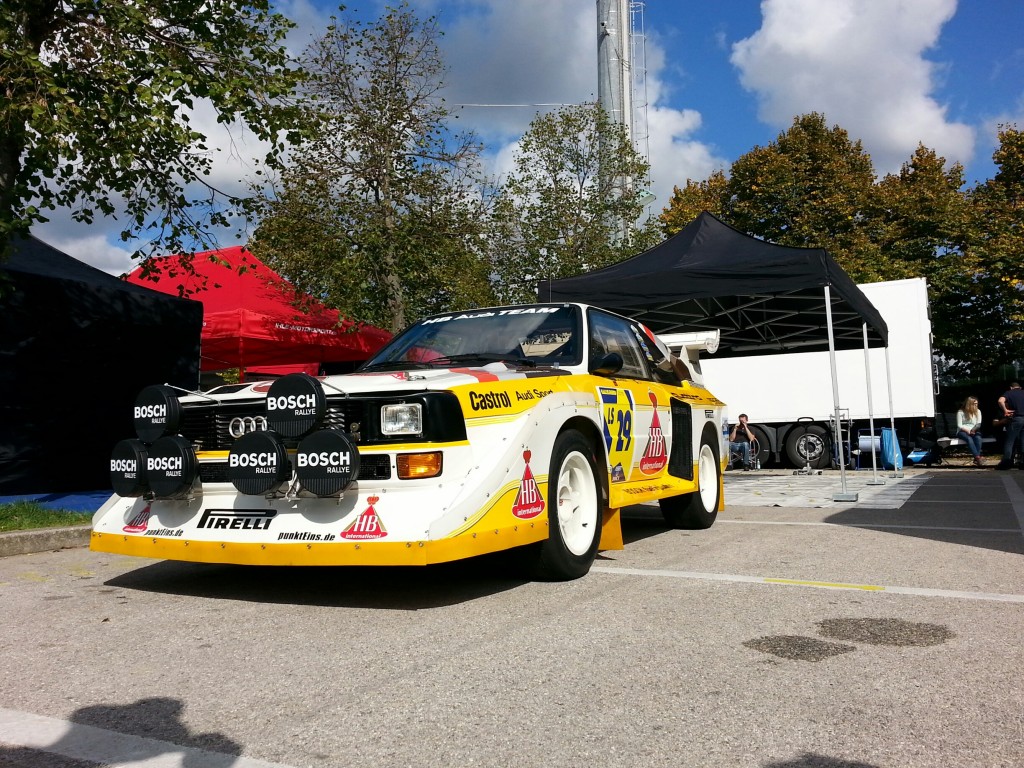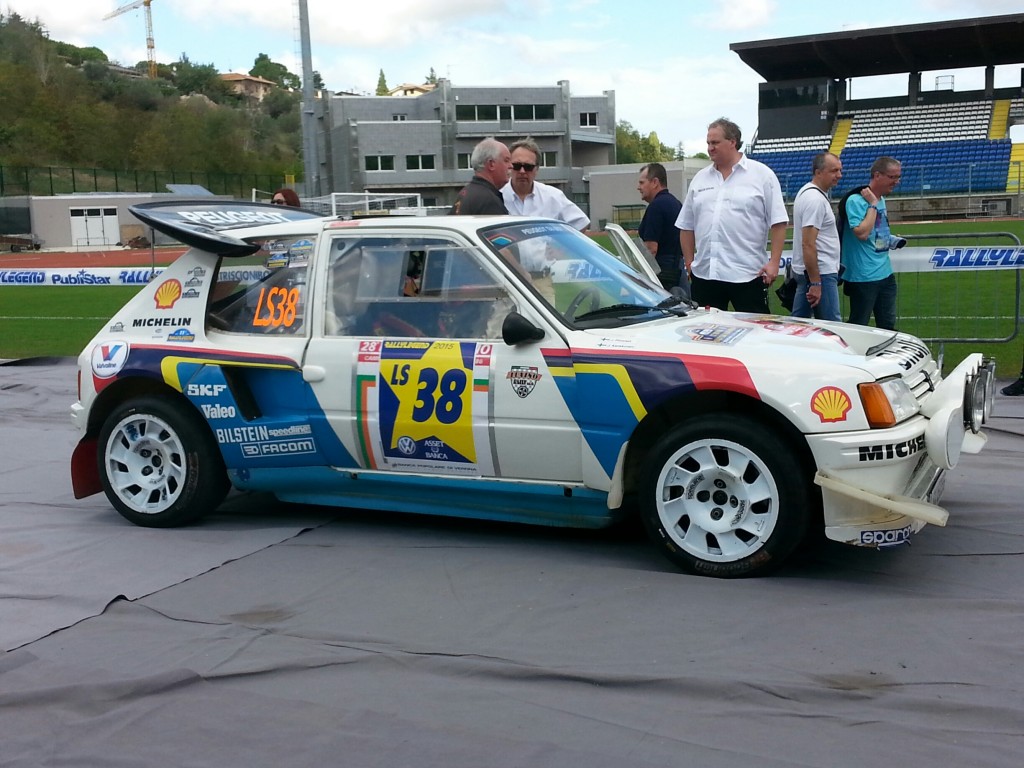 Add to the above a driver list including :
 Jarri-Matti Latvala.
 Markku Alen.
 Hayden Paddon
 Armin Schwartz
 François Delecour
 Miki Biasion.
 Harry Toivenen.
And a chance to see some truly legendary machinery in flat-out action was hard to resist. It certainly did not fail to impress.
Day 1
After the usual budget flight to Bologna, finally wrestling the keys from Europcar for the almost obligatory Fiat Panda, the 2 minute to stop to admire the Lamborghini Countach and Huracan on display in the airport, we head for San Marino to view the service park and buy the weekend pass.
What we find is truly amazing. You walk through the service area and there are no barriers between you and all those rally cars that you, (if you are of a similar age), had plastered on the bedroom wall when you were a young boy.
The atmosphere is completely relaxed and the teams are happy to discuss the cars, show you the (not so) oily bits, and tell you a little about the cars history.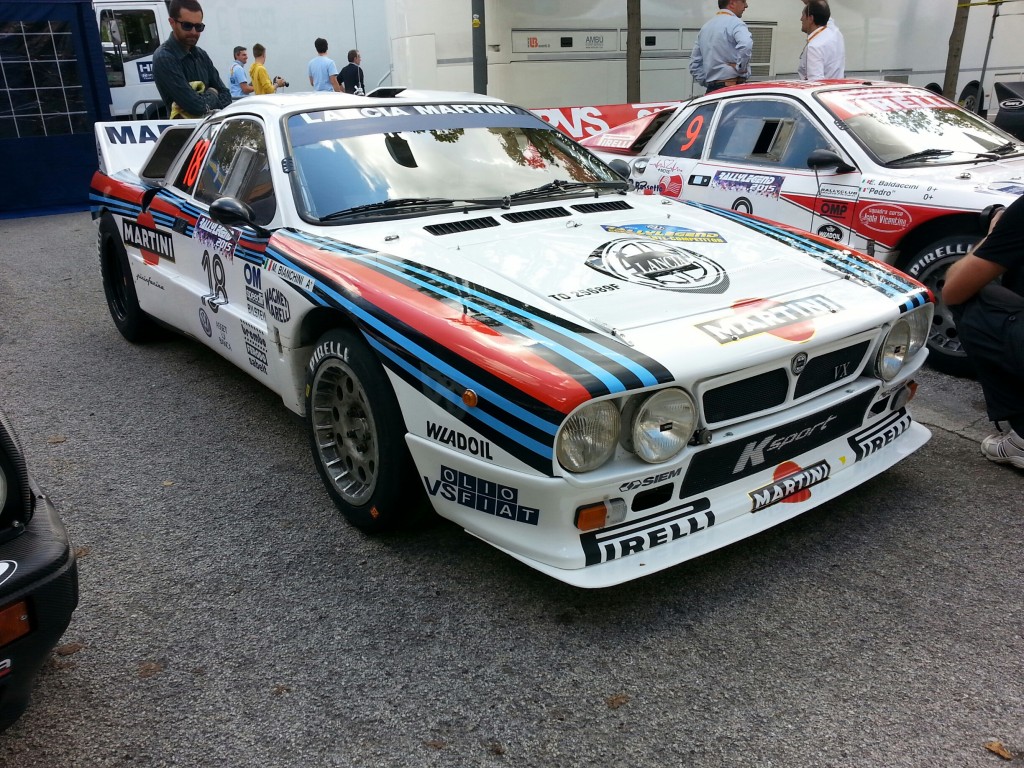 It also strikes you quickly that there is a simply staggering monetary value and rarity in what you are seeing. Seriously, I have only witnessed a handful of some of these (particularly the S4s and 037's) in my life and I have been travelling to European rallies for the best part of two decades.
Even the famous drivers are mingling, posing for photos, signing autographs, and enjoying themselves.
With anticipation of the following few days we head back to the hotel for a few beers, some pasta, and a good night's rest.
Day 2
We head to shakedown and it's all classically Italian on where you can stand, unless it's truly stupid. You can get right next to the road and take in all the sights and sounds of 40 years of rallying history.
The speeds vary, but the commitment doesn't, the drivers are not scared of pushing on. This is not a demonstration run, and in one morning I see more sideways action than I have in the last season of the WRC.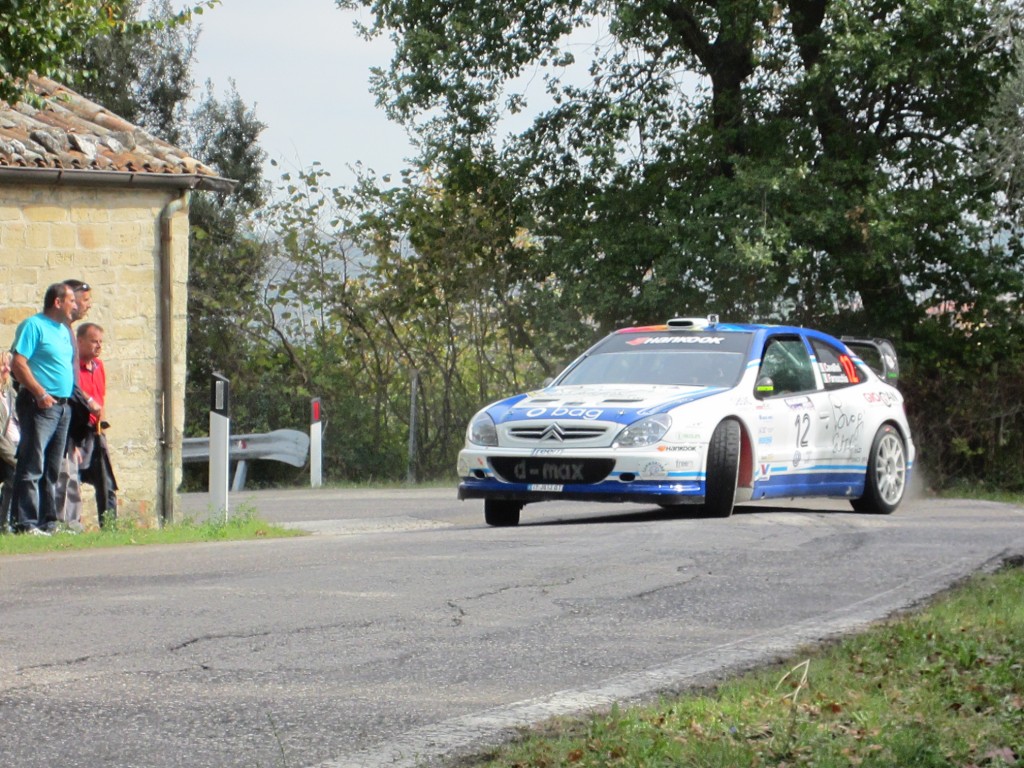 A Fiat 131 on side pipe exhaust screaming away sideways to 8,000rpm – Audi S1 pitching, diving, spitting flames between the gears and projecting itself towards the next corner like we are back in 1985 – 037s drifting uphill with supercharger whining away with a lovely mix of grace and aggression – Even the back markers in Sierra Cosworths and M3s (if you can call them back markers) love to drive sideways for the crowd.
My travelling companions just can't hide their grins and are constantly shaking their heads in disbelief at the high speeds and bravery shown in machinery that may well be worth upwards of £300,000.
We then get the unwelcome noise of the safety car temporarily closing the road. Markku Alen has had an expensive moment in the Lancia factory's own Delta s4 when the front right suspension collapses and he runs headlong into the straw bale. The damage is largely cosmetic and he is back out to play the following day.
At this juncture we move up the stage to the finish at the exit of an open hairpin right, and the action gets even better with some impromptu drifting sessions for the crowd.
Afterwards, we head off for some lunch before heading out onto the night stages. These are good fun but, personally, I am not a huge fan as all you see is some headlights, get blinded, and squint as the car blasts past into the distance.  Time for home, some pizza, and some more beer!
Day 3
On the Saturday we head in to the stages proper, but unfortunately the Scottish weather has caught up with us and it's chucking it down, does so all day, so much so we are soaked to the skin (twice), but are still having a great time as it is never cold. It's always 16 degrees or warmer. We were so wet we had to use the hotels hair dryers to dry our footwear for the following day.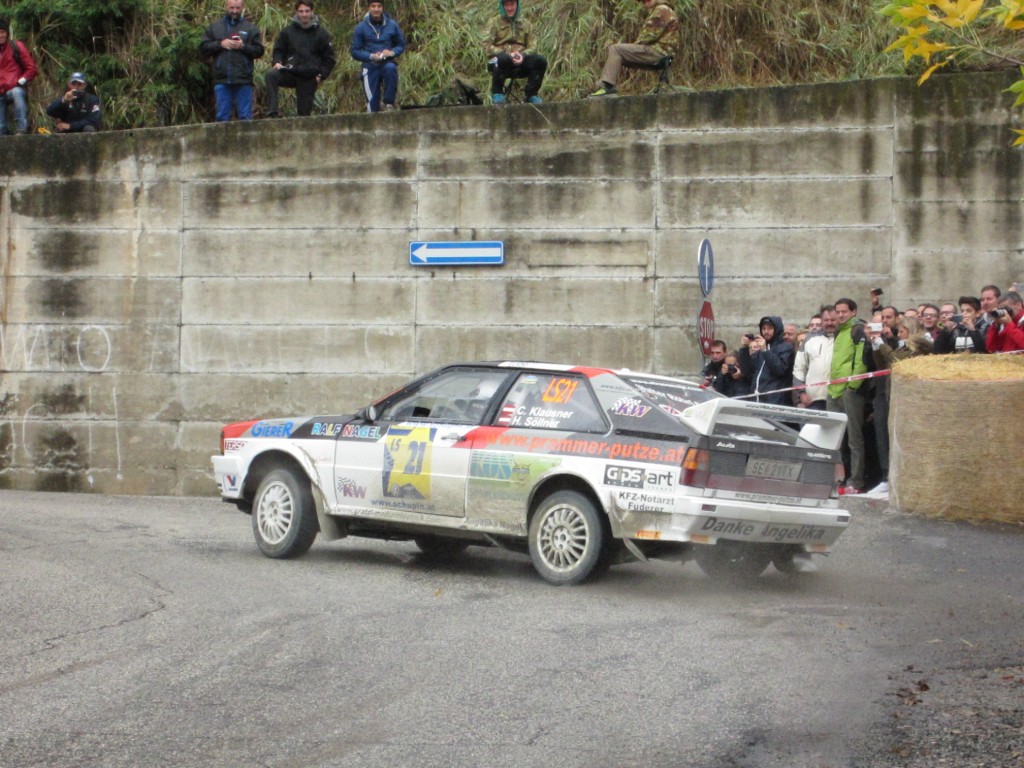 The rallying is still great quality, but we do lose a few cars to the weather and accidents. The worst of these damages three cars when an ex works Integrale slides off the road and is virtually undamaged, beached, on the wet grass, it is then hit at speed by an ex M-sport Focus wrc and unceremoniously fired down the grassy hill into another stranded rally car – a Punto kit car. The damage to the Focus and the Intergrale is heavy. Not nice. We retire to the hotel bar slightly early.
Day 4
On the Sunday we head for the show stages which are in the cities industrial area and gain vantage points close to the start of the stage where the cars do two laps. It quickly turns into a race track and the sight of a 911 GT3 RS getting eaten alive by a Delta S4 up the straights is truly funny, especially when you know how quick the GT3 is!!
On the final run the drivers start to show boat, Markku Alen does 4 laps (instead of two) and there is some highly unnecessary (for times but not spectator thrills) use of Scandinavian flicks and the handbrake on corner entry. But there is nothing finer than the sight of a group B rally car drifting past you at arm's length and it's what memories are made of!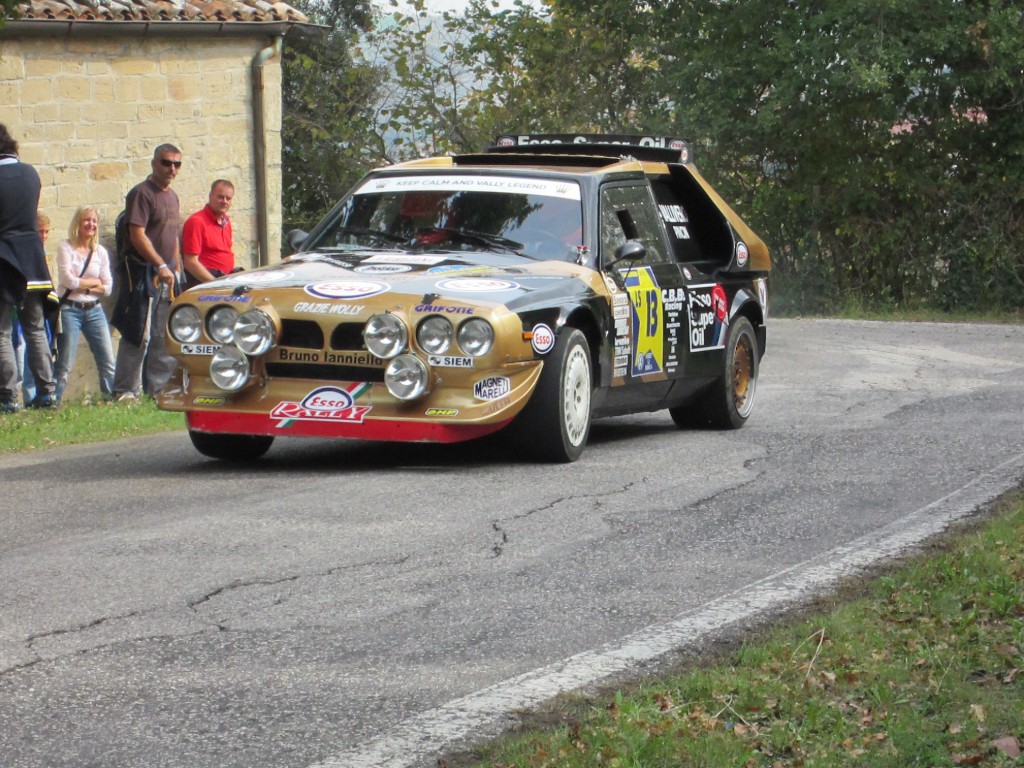 In summary it's a "must do" event for any true rally fan old and young alike and its already in my calendar for October.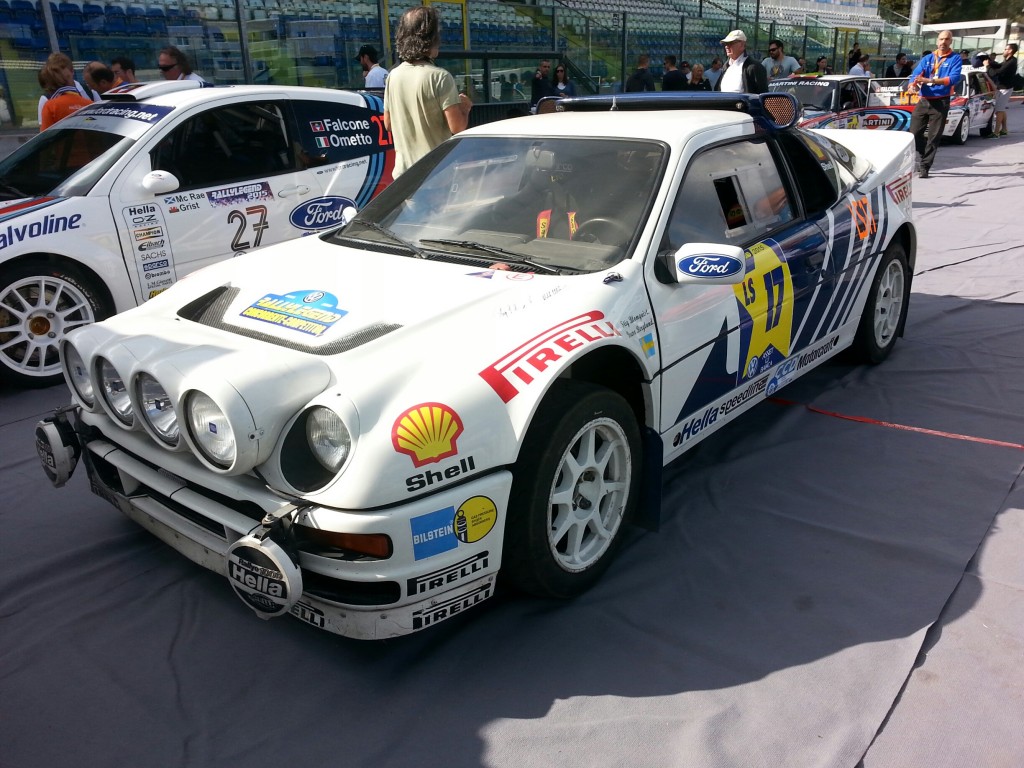 For anyone considering going here is a breakdown in cost based on three mates travelling together :
 Flight – £80 each – Ryanair to Bologna return.
 Hire car rental- £55 each for 5 nights including reducing the insurance to a sensible level.
 Hotel – £27 each per night based upon a 4 star including breakfast.
 Fuel – £35 each.
 Rally weekend pass – £27 each
 Food and beer – Well that's up to you!
Please contact me if you need any help or assistance in planning – William.gillis@bluefingroup.co.uk