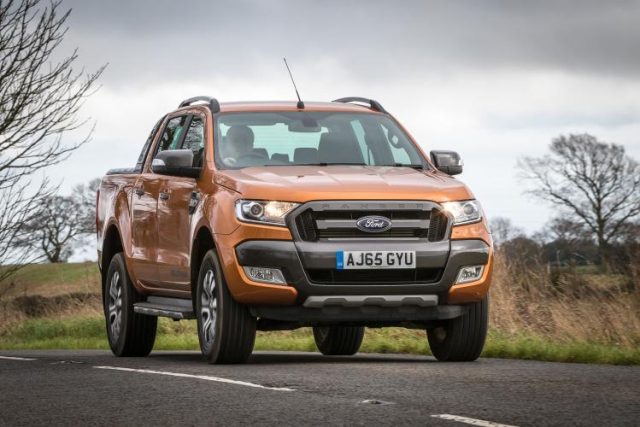 We've been testing the Ford Ranger Wildtrak Double Cab, a truck that's usually the reserve of people who need to lug heavy things to inaccessible work sites around the country. Having covered quite a few miles, both on and off road, we think it can be more than just a work vehicle.
The whole point of this style of pick-up is to take one ton of load in the back and still be able to transport 4/5 people inside. However this functional specification brings another benefit.
While many publications complain about the terribly bouncy ride when you are driving the Ranger without any load, it has proven to be a perfect accompaniment to this winters pothole-ravaged roads!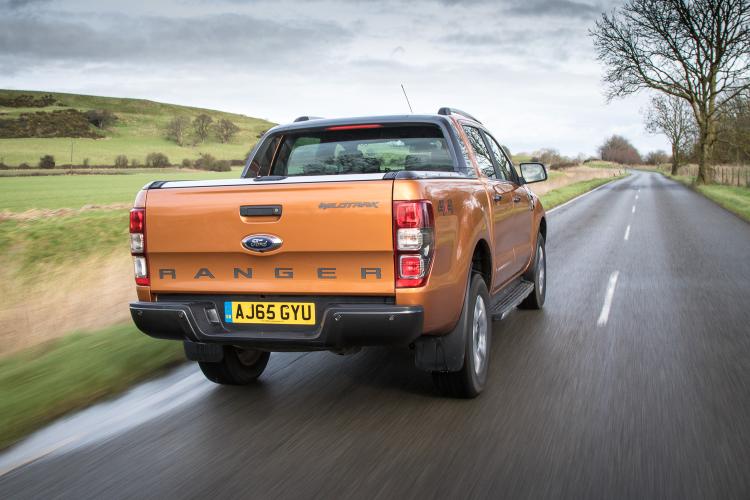 Combine the massive suspension travel on the Ranger with 265/60/18 tyres, and the worry of damaging your pride and joy suddenly evaporates away.  Anyone who has driven on the M77 recently will recognise this worry, and how difficult it is to avoid some of these craters while cruising at the speed limit – this simply wasn't a problem in the Ranger.
Still, you might be thinking that you don't want to sacrifice the comfort and luxury of your car for the austerity of a truck? That's not really a problem with the top of the range Wildtrak which comes with a huge specification including: Apple CarPlay and Android Auto, rear camera, heated seats and steering wheel, part leather seats with Wildtrak trim and coolbox. This Ranger also came with the Driver Assistance Pack (adaptive cruise, lane keep, traffic sign recognition, collision mitigation and auto high beam) for £1,350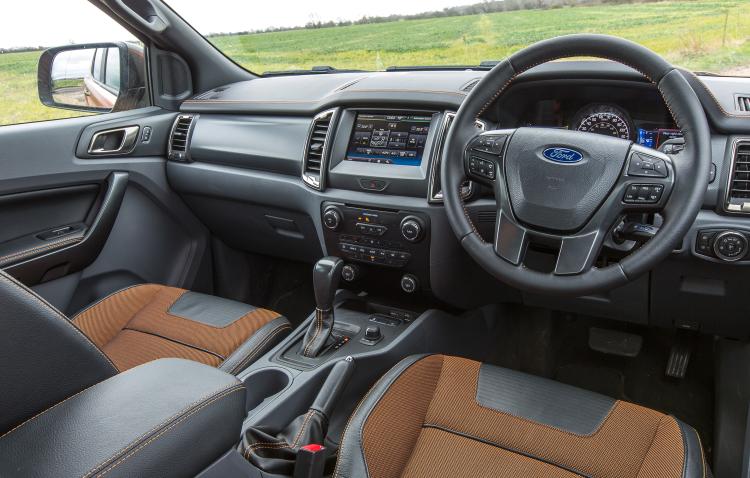 The Ranger has another trick up its sleeve; it's off-road ability. Not only does it have four-wheel drive, Hill Descent Control and Hill-Start Assist, with the addition of the off-road pack (£360) it also has a locking rear differential and extra underside protection. A 28-degree approach angle and 800mm wading depth add to the impressive credentials.
When testing, even with the road tyres that were fitted, it managed to traverse some pretty steep grassy and icy slopes with relative ease.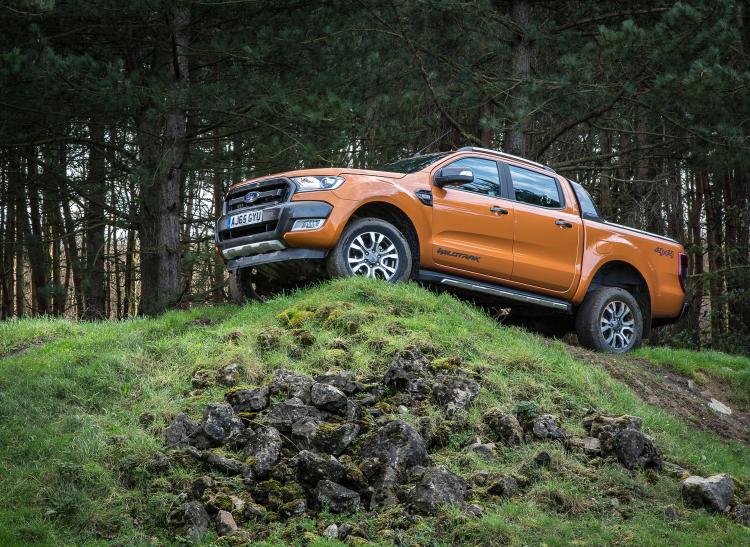 Helping to make hill ascents easy is the 3.2 TDCi engine with 200PS and 470Nm. Although impressive for load lugging, this is where things start to come a little undone for the Ranger. The 3.2 five cylinder diesel is a bone rattler and not something that most car drivers would be happy to put up with. Although I wasn't impressed with the 2.2 four cylinder either, this is probably the choice to go with unless you are planning to do a lot of towing.
This leads us on to another problem if you are considering chopping in the family hatchback for a Ranger – the cabin is actually quite small. This is the case with all pickups, they save the space for the load bed, but if you are large in stature and want to fit children's seats in the rear, then you might have a problem.
Other than space and refinement, there's one other small issue that might stop you cruising across Scotland's potholes without a care in the world, the price. At £37,610.64 including options, it comes very close to the cost of a Ford Edge Vignale, a vehicle that in many ways would be a much better family transporter.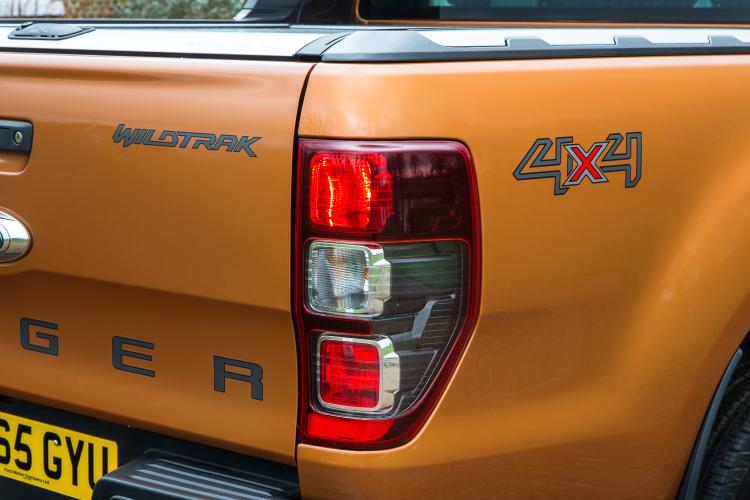 Still, if all you want is to stop worrying about potholes damaging your pride and joy, lug a heavy load around and go up and down a few grassy hills without breaking a sweat, you can pick up a Ford Ranger Limited 2 2.2TDCi for a currently advertised offer price of only £25,898. That's a lot of metal for the money…
PRICE: £33,404.64 (£37,610.64 as tested)
ENGINE: 3.2L TDCi Diesel 5-cylinder
POWER: 200 hp
TORQUE: 470 Nm
PERFORMANCE: Top speed 109 mph, 0-62mph 10.9 secs
CONSUMPTION: 33.6 mpg (combined)
CO2: 221 g/km
TT Rating: