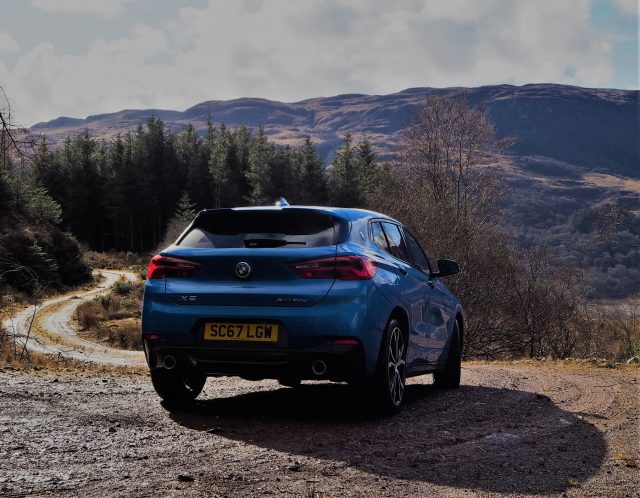 Surprise Surprise!
Deliberately, I drove this car for a couple of hours before I knew much, or anything, about it. I was surprised at what a great drive it was for a small SUV-like car.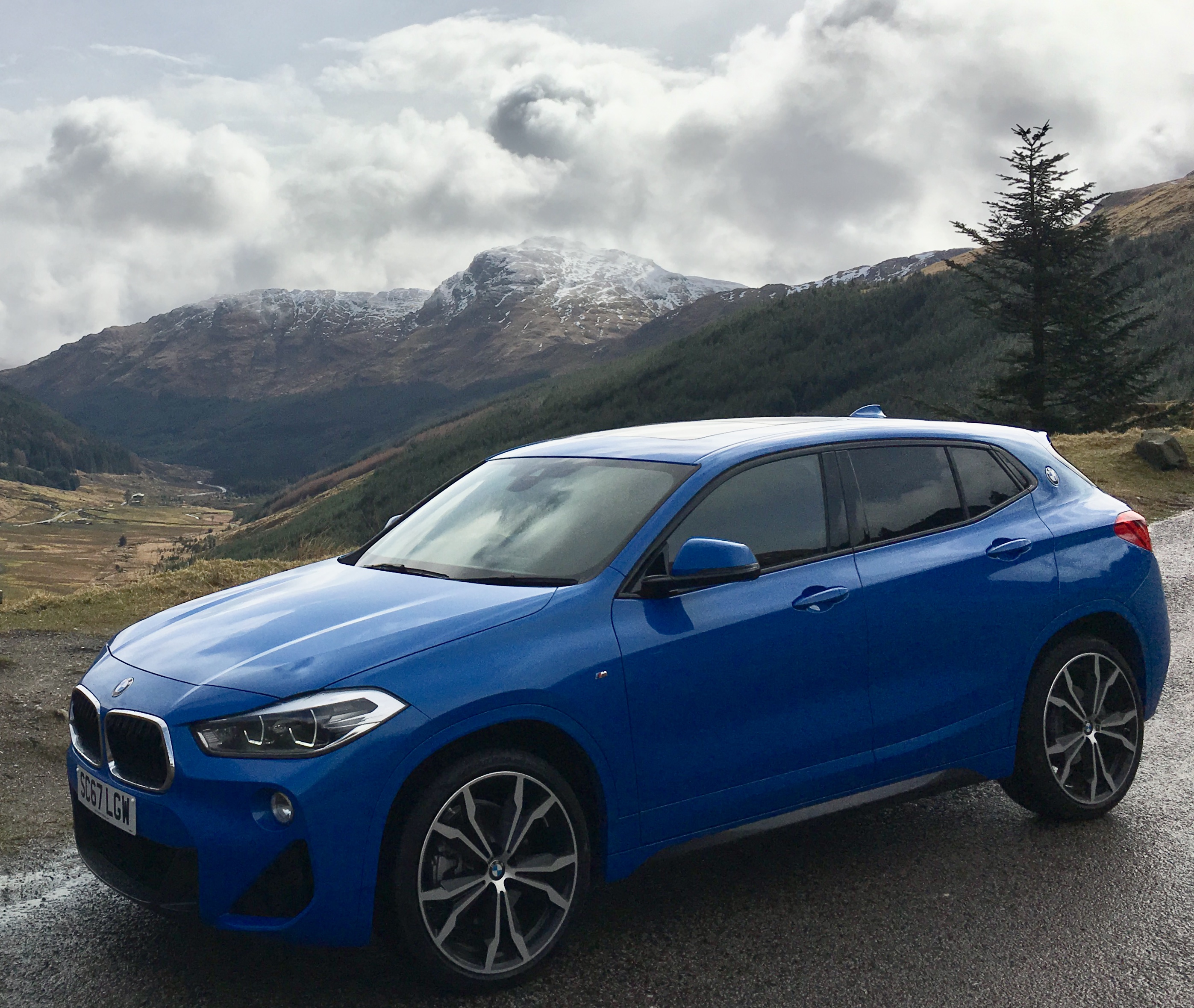 I discovered it was a 2.0 litre diesel….. Surprising.
I discovered this one's £43k……..gulp….
I guess when you are launching a vehicle that doesn't really fit in any existing class, and you are a premium brand not known for being shy with your pricing, and when your main target buyer is someone that might otherwise buy a slightly larger car like a Range Rover Evoque or Jaguar E-Pace, then you can go for that kind of money.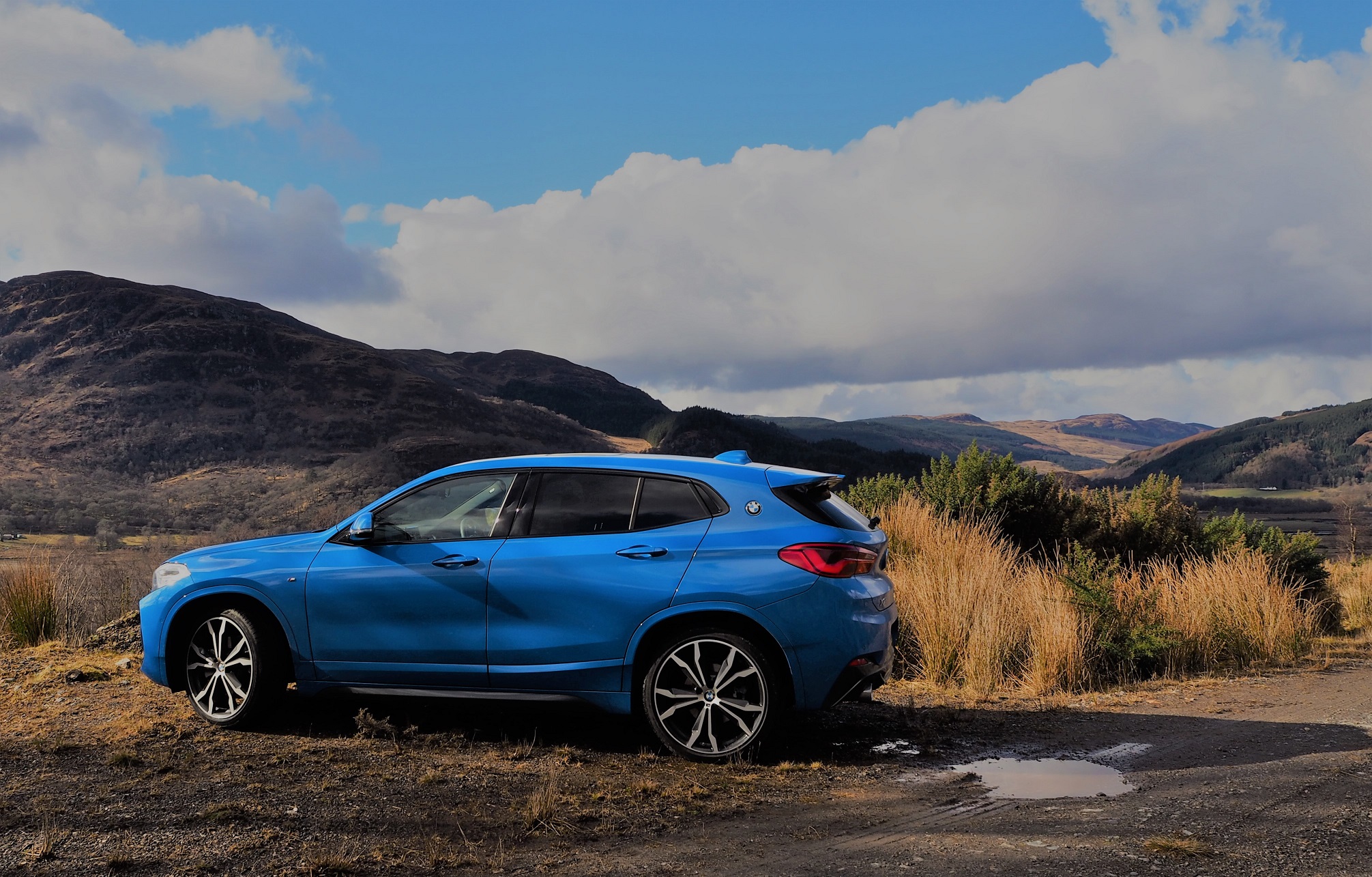 A price like that does invite some comparisons though. I pulled up next to a Mazda CX-3 at traffic lights while driving the X2. I found myself wondering if the CX-3 driver was having a particularly less impressive journey. The Mazda is a similarly sized, fine driving, well made, comfortable, good looking car that costs at most 58% of the price of this BMW.
The BMW is not twice the car that the Mazda is, so how do you justify nearly £20,000 more?
Let's face it, that is the way the car market works once you get past number of seats and boot capacity. The differentiators that tug at your heart, impress your inner teenager, your comfort seeking inner grump, your secret tech-geek and your wannabe Jim Clark, are what cost the big bucks. You have to work out what you want and how much you want it.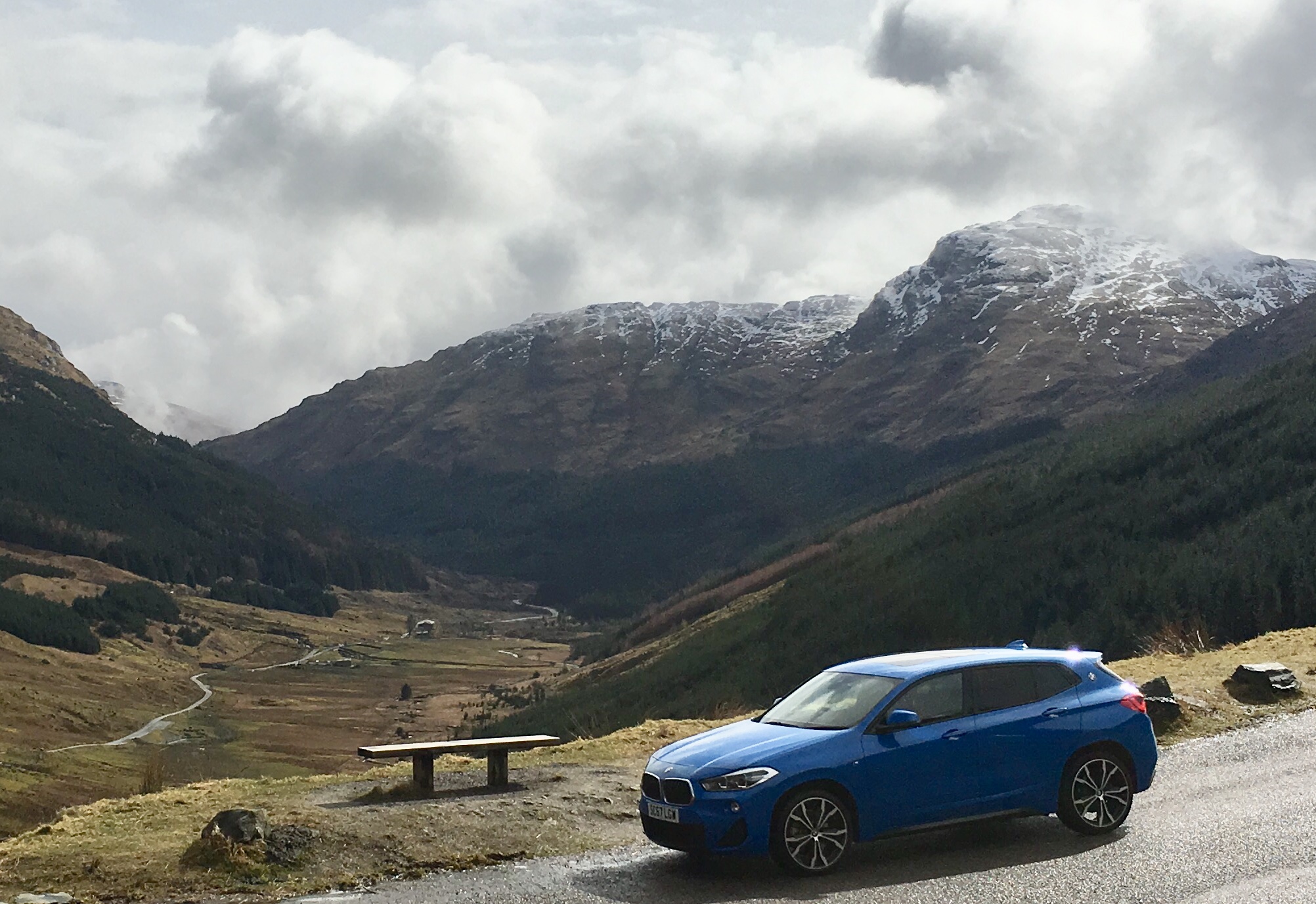 To be fair, the X2 has a lot to differentiate it from the similarly sized, less expensive competition. It's all about what is important to you. If my life involved a lot of time in the same car, and that time was split between involving cross-country runs and frustrating traffic jams, I would gladly pay the extra money for a car like this. It would have a significant impact on a significant portion of my waking life.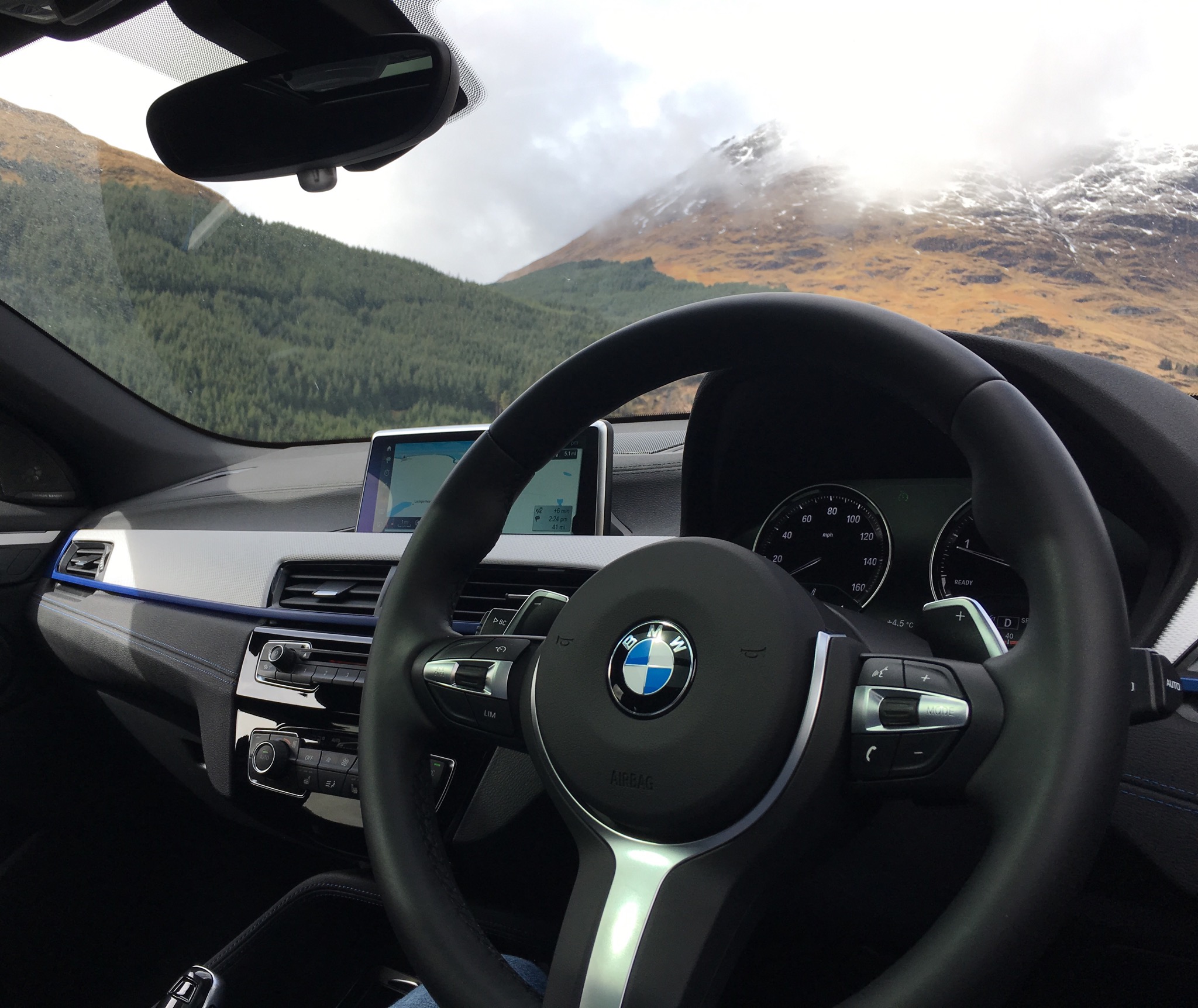 It's not provocatively styled, but I think this is an extremely good looking car for one that is called a SUV (of sorts). Perhaps, when I worked out that the X2 is to the X1 what the X6 is to the X5, I was expecting my head to fog up and buzz a little in the same way as it does when I look at an X6. Maybe the relief that it doesn't look like an X6 has made me think generously of the X2's looks. The roof line and hip-line work well together. The big wheels suit the tall-skinned doors and the long bonnet is nicely sculpted without any just-for-the-sake-of-it flourishes.
It is, I am told, the first modern BMW where the kidney grills are wider at the bottom than the top. I'll let you take a minute to appreciate that one, but it looks good to me.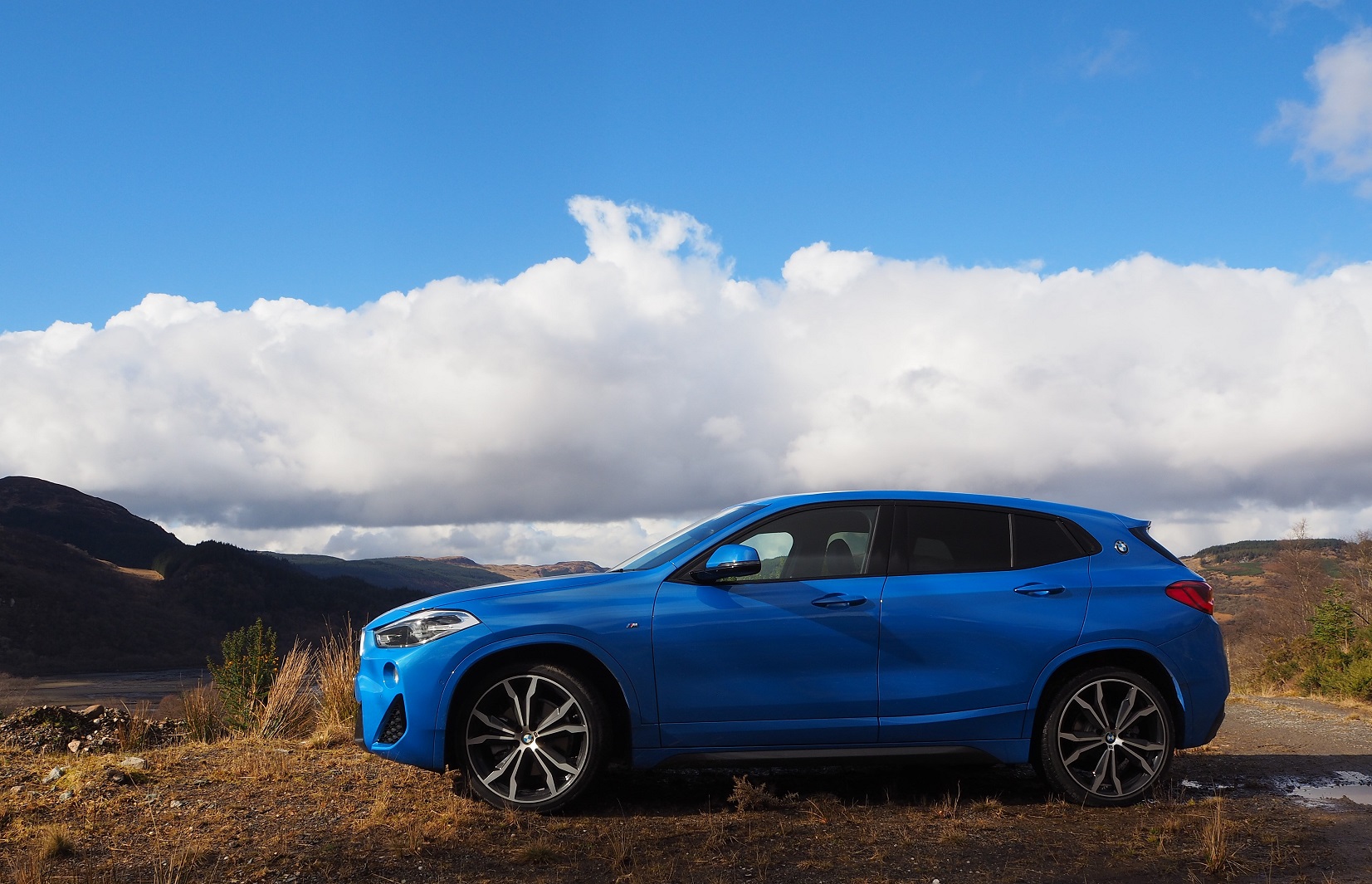 I posted a couple of pictures on the Tartan Tarmac Facebook page when I got the car and comments were mixed. Someone didn't appreciate the BMW badge in the middle of the C-pillar. They didn't say "looks a wee bit like a 3.0 CSL" as BMW might have hoped.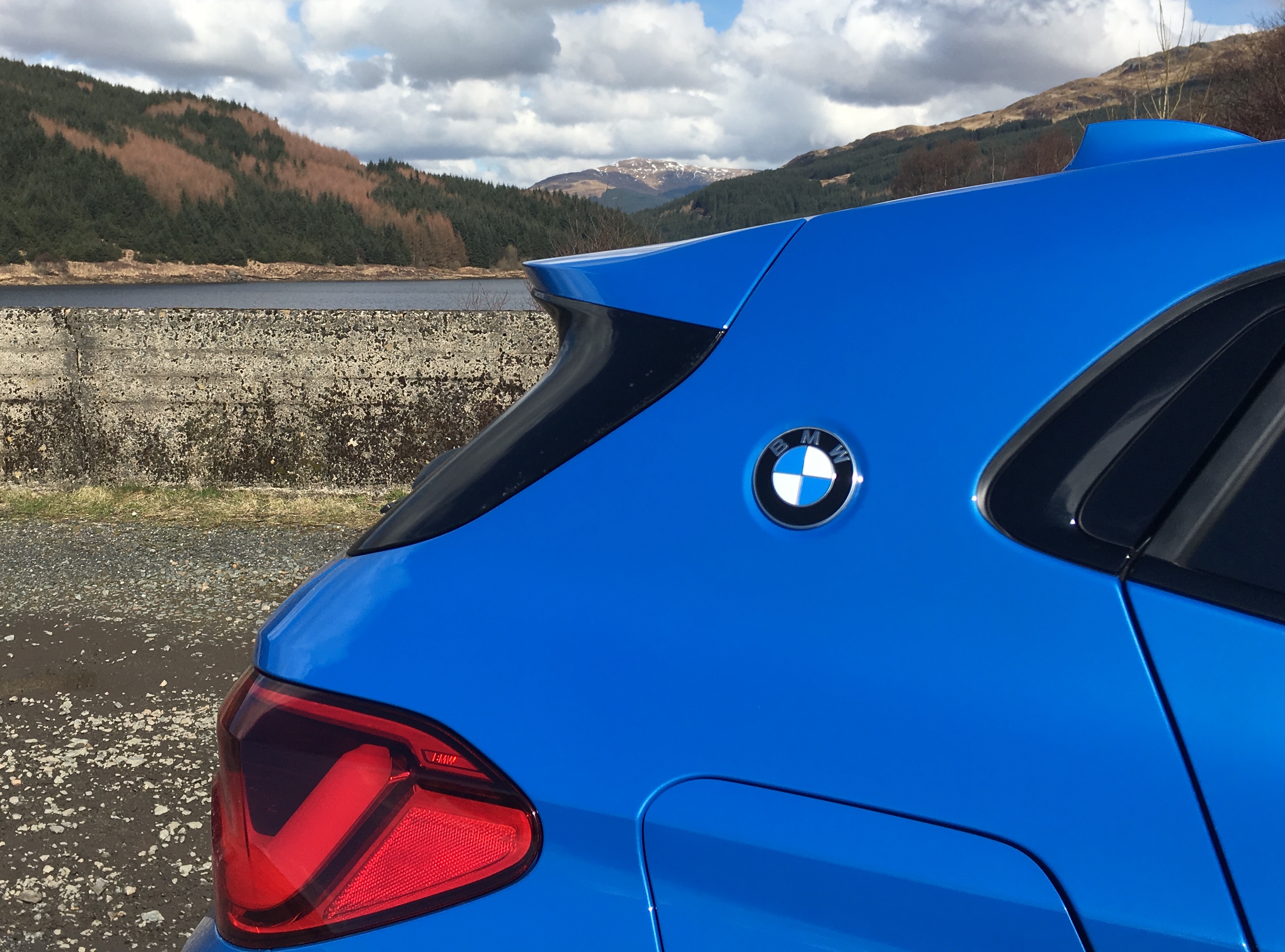 To drive, the X2 xDrive 2.0d M Sport was nothing short of superb, for what it is. On reflection, I appreciate it isn't your classic top-heavy lumbering SUV, so maybe I shouldn't have been quite so surprised about how planted it felt and how well it turned, but I was really impressed. The variable weight steering is judged very well and the chunky wheel feels good.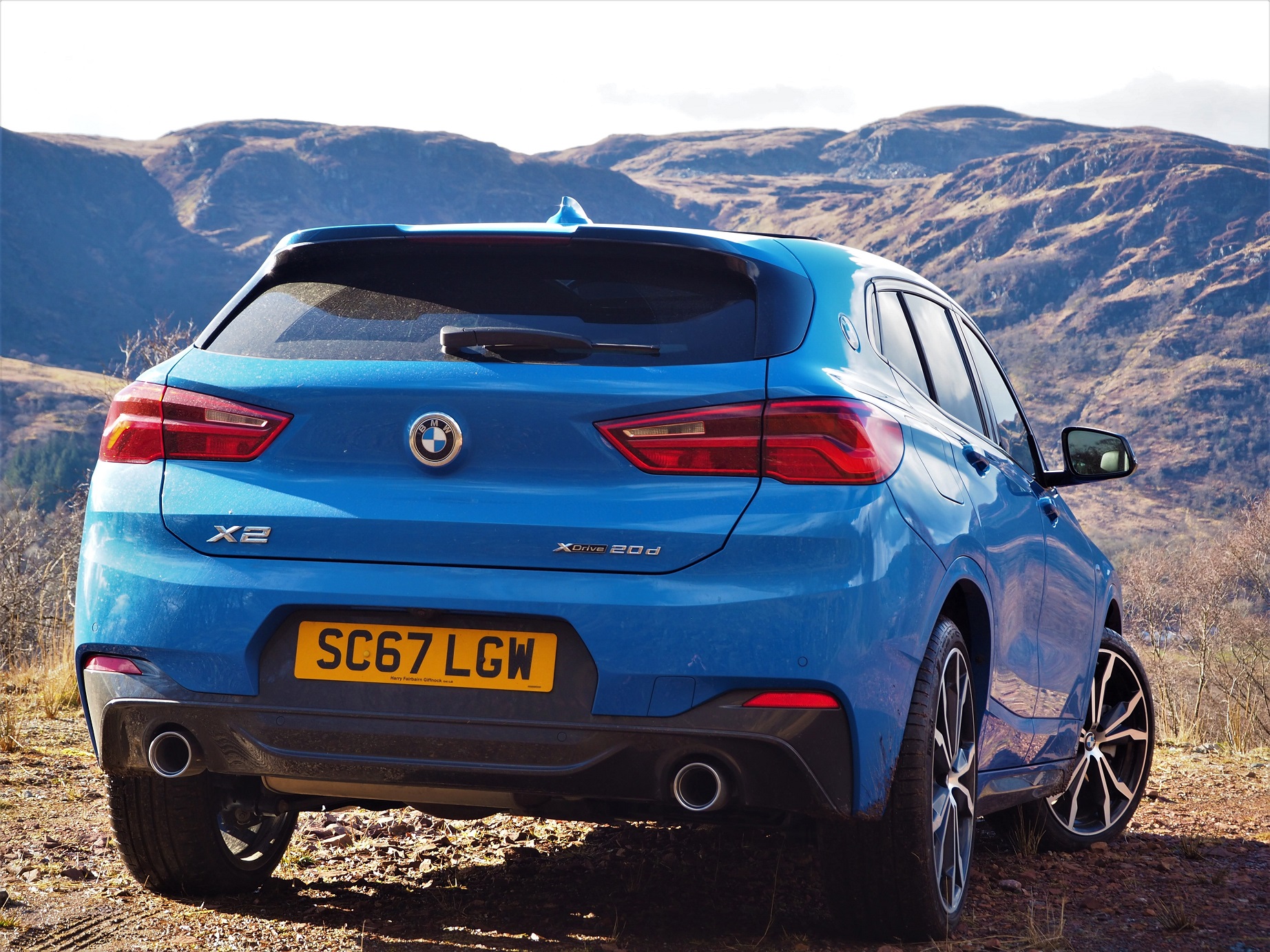 The engine delivers mid-range torque effortlessly, and it was a bit of a revelation to discover that the gearbox knows this. I don't think I've ever driven an auto-box quite so in tune with the characteristics of the engine it is working with. It was a delight to find it resisting the urge to kick-down multiple gears just because I have asked to go a tiny bit faster. If the torque was there, it was content to let the engine get on with the job. Cross-country progress was therefore both rapid and relaxed. I don't think I've often had to concentrate so hard to keep speeds in the "merely risking 3 points" area and out of the "invitation to appear at court" zone, in a 4 cylinder 2.0 litre diesel before.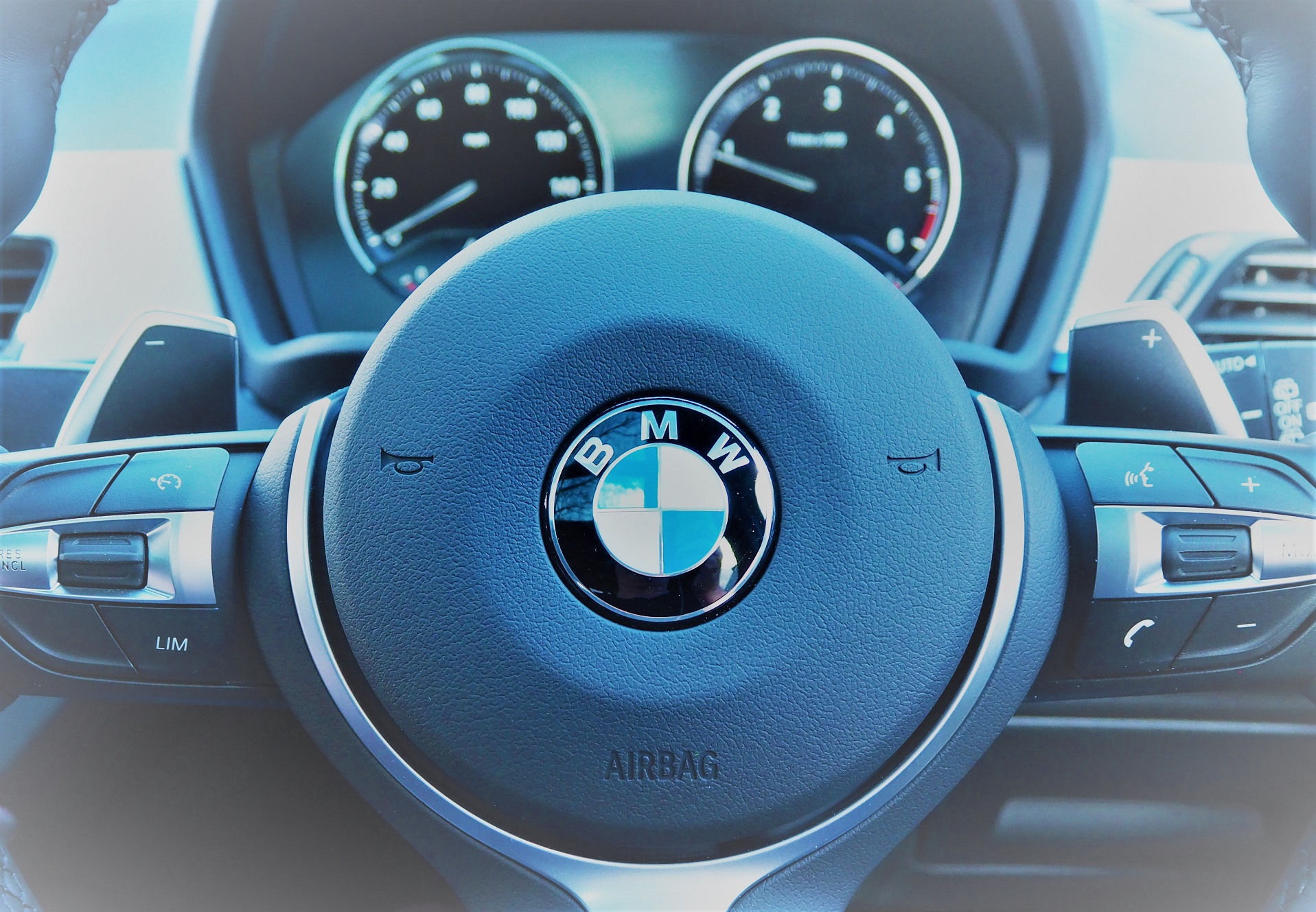 Part of that is down to how well bolted down everything is. The car is made very well, suffers from just about no extraneous noises, gives you enough, but only enough feedback through the steering wheel and rides the atrocious March 2018 Argyll road surfaces very well. Between that and the high level of the dash top, you are insulated from some senses of speed and you can find yourself going a good bit faster than you think. Thankfully, this particular car had the very well integrated head-up display to remind me.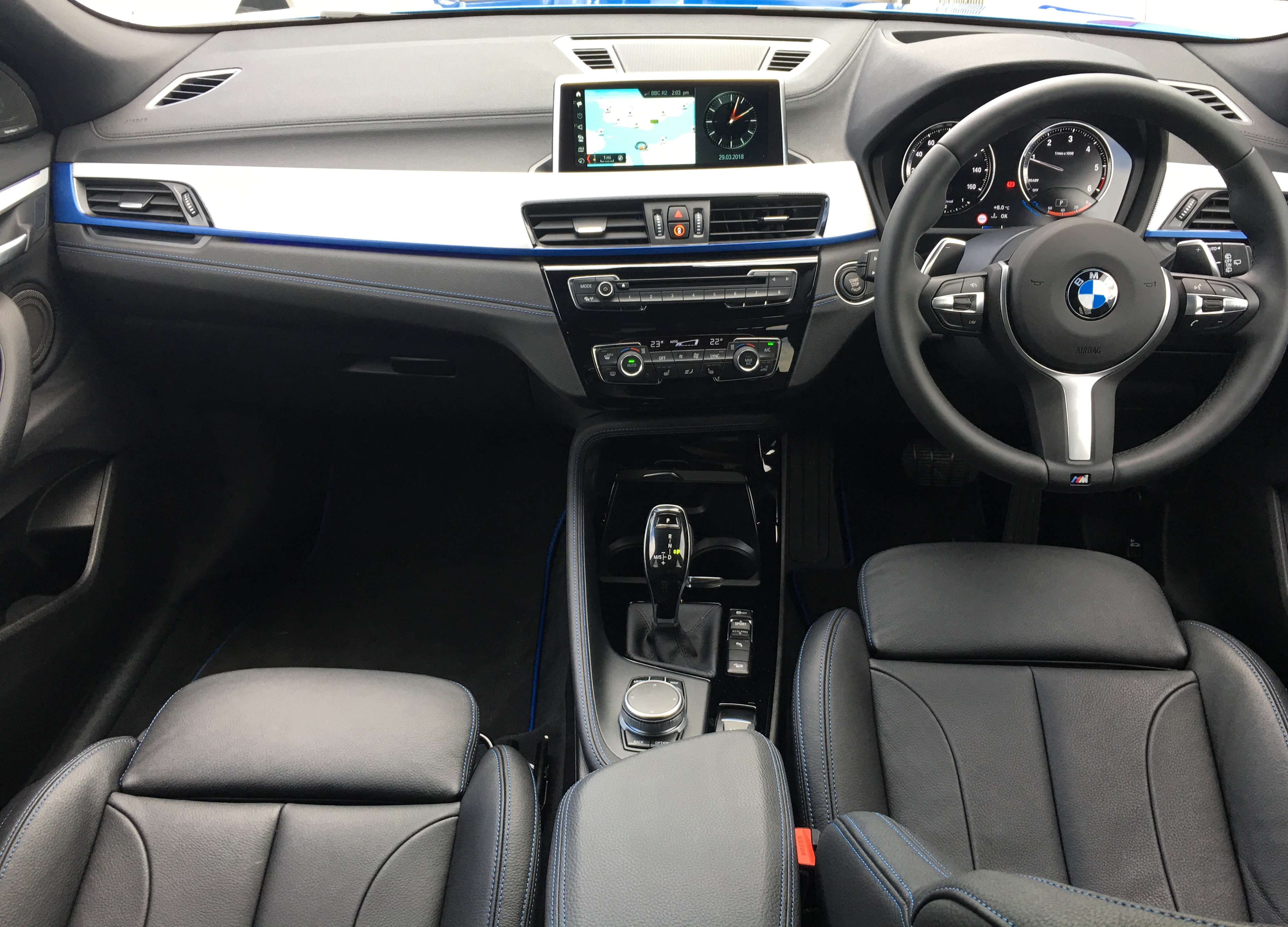 The multi-way adjustable seats deliver a good, comfortable, supportive driving position and both the wheel and dash instruments are pleasingly simple and devoid of design excesses.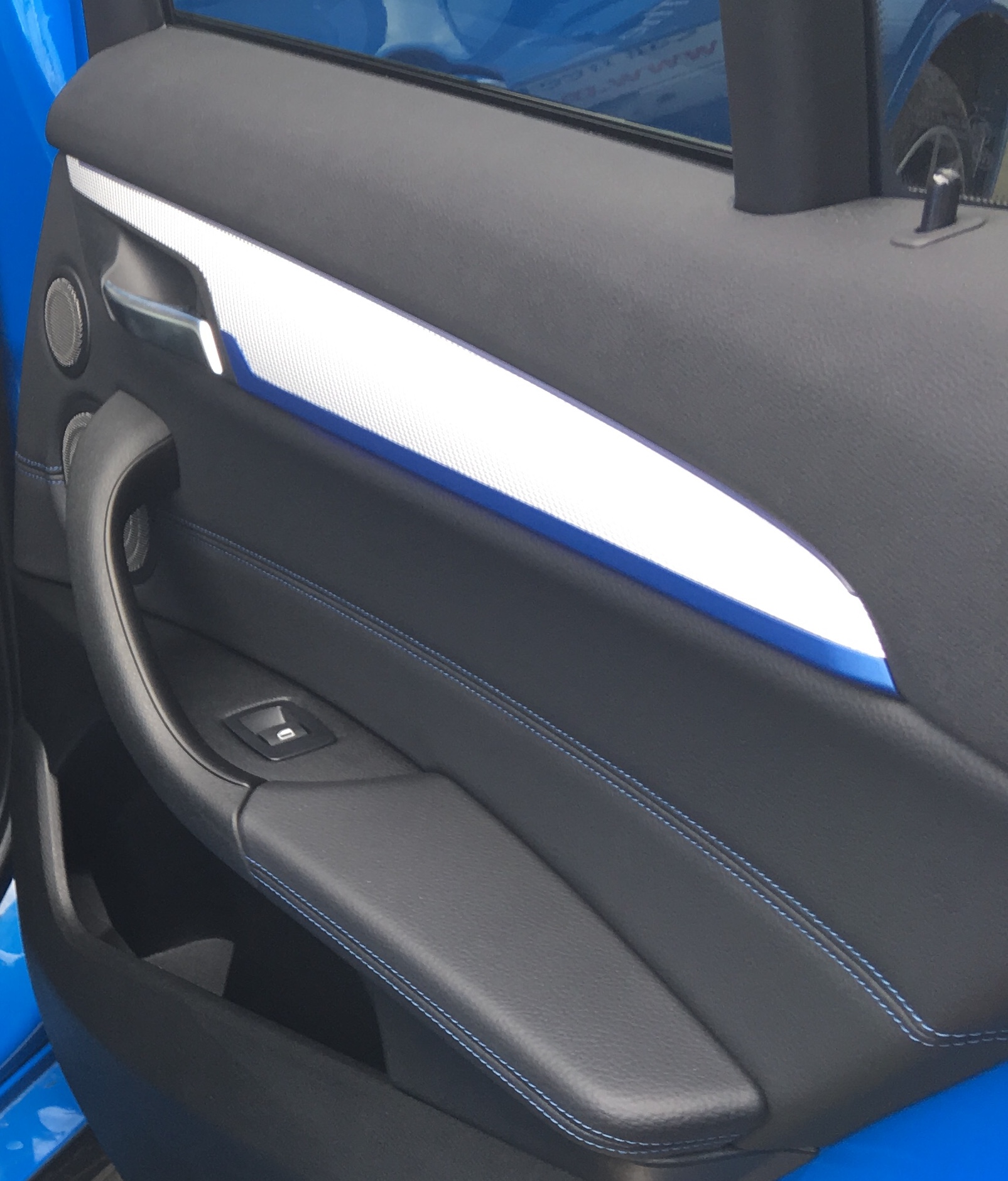 The car isn't totally devoid of design touches, but the body colour coded door and dash inserts were restrained enough.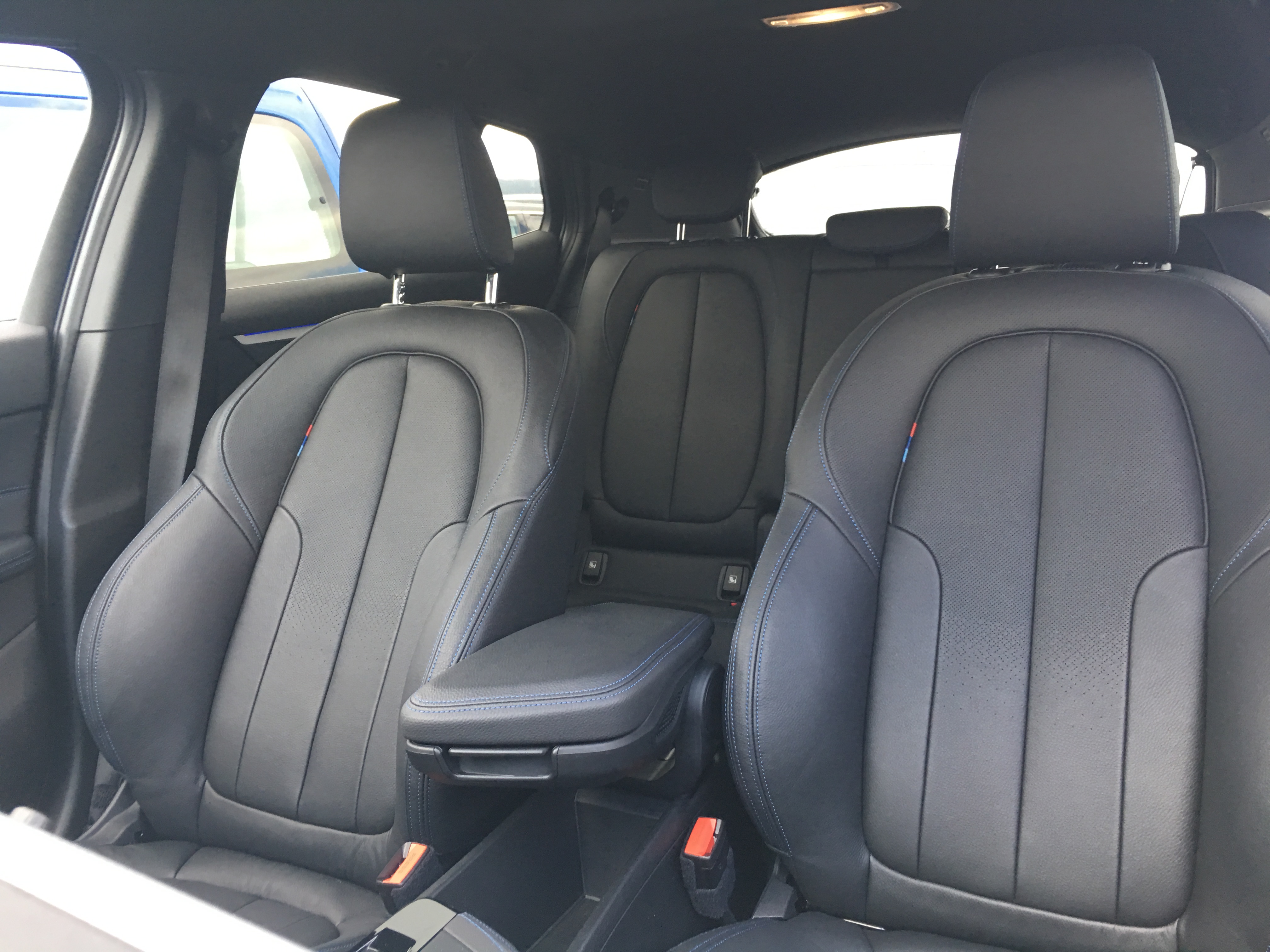 The rest of the interior was very somber, in that BMW functional way. I found it a calm and elegant place to be.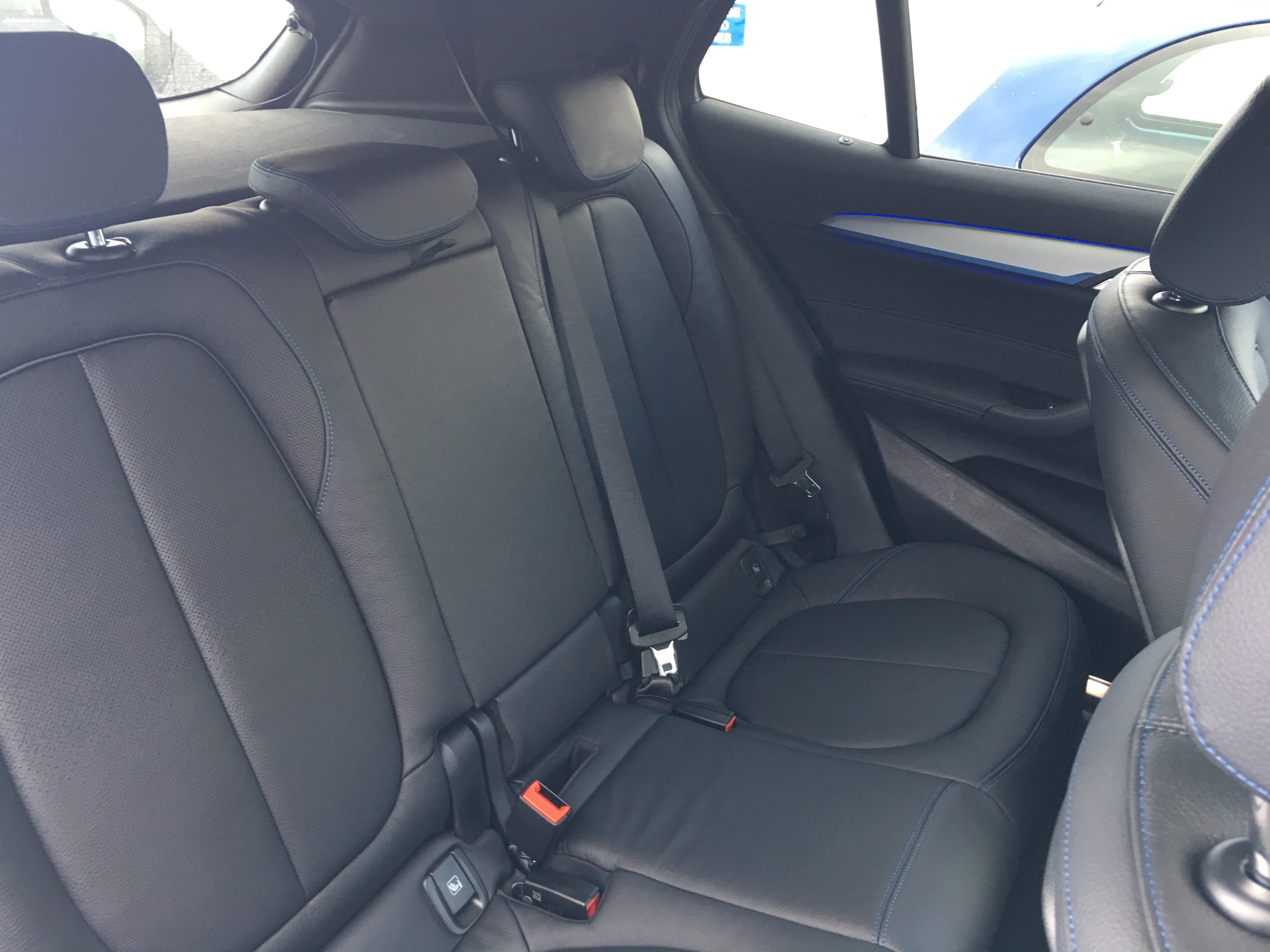 In the rear, there is no disguising the fact that if you regularly need to have four adult passengers, you'll want something bigger than this. This car seats 4 very well and 5 adequately.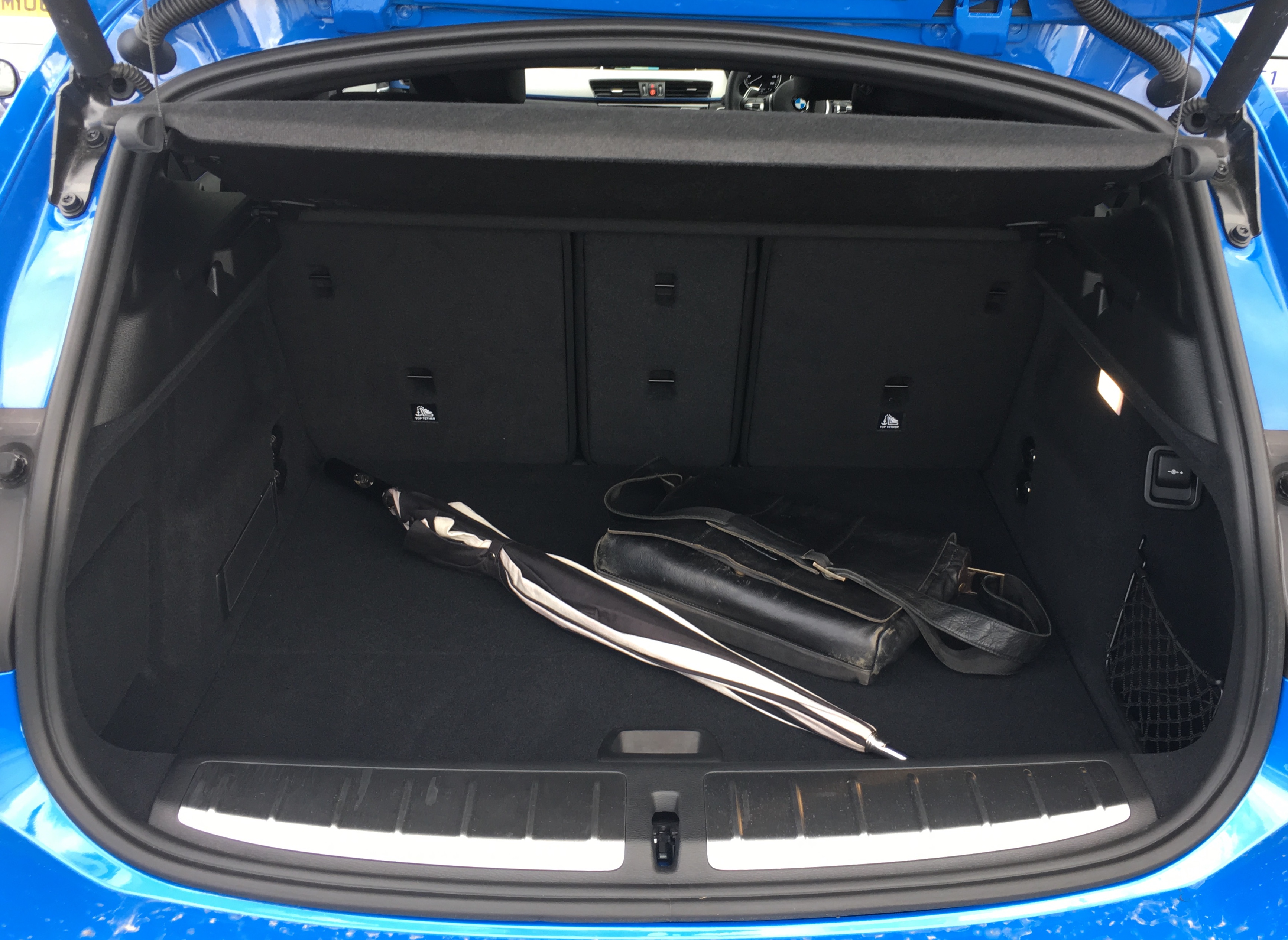 I loved that this "coupe-SUV" hasn't been made into a coupe-SUV by just taking a hatchet to an SUV's roof over the boot. It is a much more sensible design and delivers a reasonably sized boot, whether the electric tailgate impresses you or not.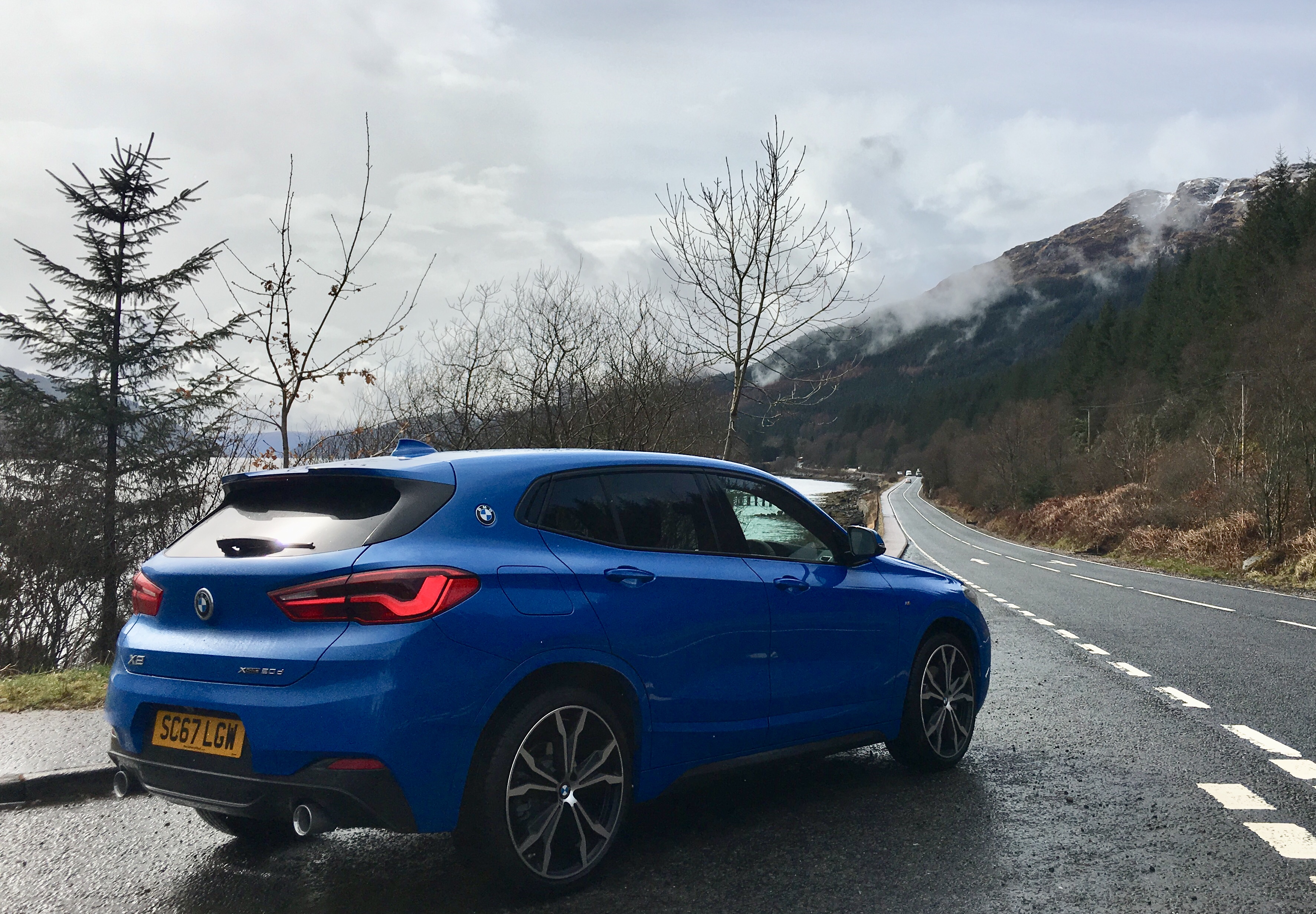 So far, a glowing report from me, but there are imperfections, and my overall rating is tempered by these few flaws.
– I mentioned there were few extraneous noises. There is really just one. There is tyre roar. There is a lot of tyre roar. I imagine this could be helped by a change of tyre and is exaggerated by the complete lack of other noises, but you really notice it when you are not having fun and are just getting from A to B on a fast straight road.
– I mentioned the C-pillar had a badge in the middle of it. This is possible because they are vast. Between that and the small rear screen, visibility for reversing is pretty poor. This is further obscured by the rear upper seatbelt mounts. The car I tested had an excellent rear-view camera, shown through the large, wide crystal-clear multi-media screen, and thank goodness it did. Otherwise we're approaching Lamborghini Countach levels of reversing difficulty.
– The armrest in my test car had a sliding mobile phone holder inside it. Very responsible. Get the phone out of sight. Except, it wasn't big enough for my phone (iPhone 6 Plus).
– The quality of plastics from knee height down, on the doors and sides, was a bit harsh for a forty grand car.
– The infotainment system was a bit on the complex side. It sounded great and the voice recognition was really good indeed, allowing you to bypass some of the menus AND keep your eyes on the road, but it will take a bit of getting used to.
– The collision warning system was more intriguing than deterring. A reflection on my driving perhaps, but something wasn't quite right. It probably needed to be more annoying.
The BMW X2 then. I really do think it boils down to whether you get what it is and find that relating to your car-owning needs. It's a fabulous driving, high quality, compact, easy to place, four-to-five seater. It is stylish and smart. It has four wheel drive (or 2WD in lesser variants), a very slightly elevated stance, big wheels and short overhangs. There is plenty of justification of the expense if you need that combination of virtues, but be aware that there are equally sized vehicles for a lot less money and there are bigger or even more prestigious vehicles that can be had for similar monthly outlay.
What it does well, it does very well indeed, but it won't be for everyone.
BMW X2 xDrive 2.0d M Sport
PRICE: £38,115 (£43,739 as tested)
ENGINE: 2.0L 4 cylinder Diesel
POWER: 187 hp
TORQUE: 400 Nm
PERFORMANCE: Top speed 137 mph, 0-62mph 7.7 secs
CONSUMPTION: 58.9 mpg (combined)
CO2: 126 g/km
TT Rating: