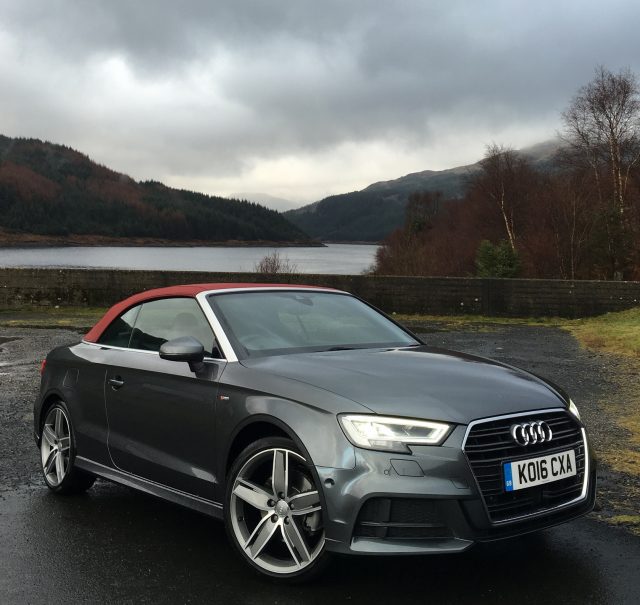 It's a strange choice of car to review in December, but at least we know the roof works.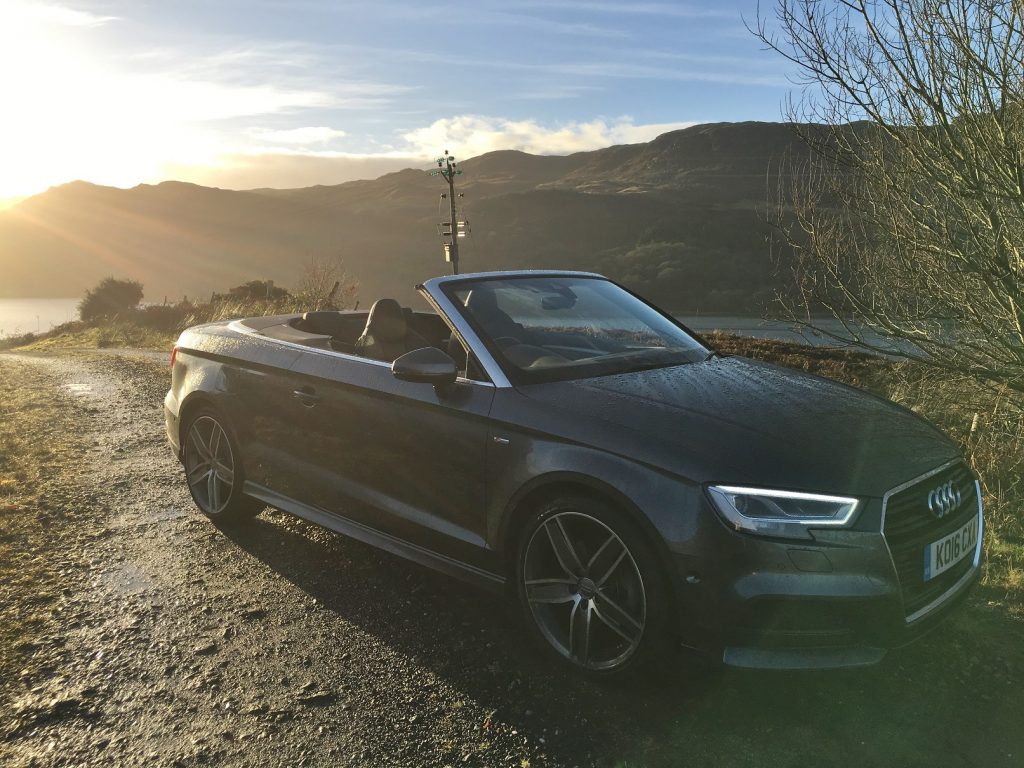 Indeed I was mightily impressed with the roof. The boot has a moveable divider to allow you to dedicate more space for luggage at the expense of the folding roof, but with that put in the roof-compatable position, there is nothing else to do with the roof. No catches, no levers, just press the button.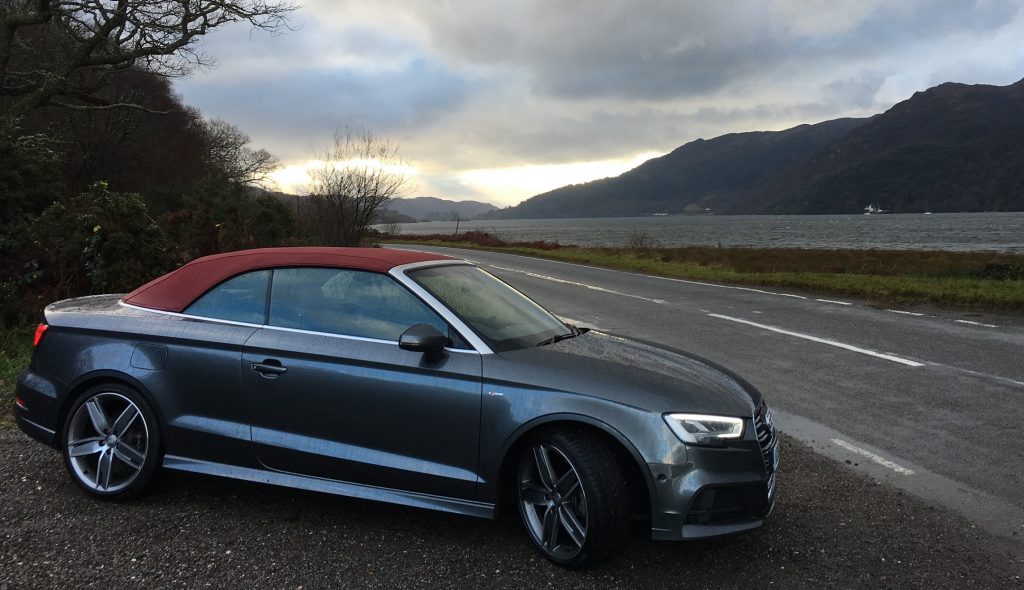 Inside, in a rainy cold December, with the roof up, you wouldn't know you were under a canvas roof. It is very impressive.
At this point I should mention that I drive a Caterham and some classic convertibles, so I was bound to be impressed. Nevertheless, any preconceived notions of a canvas roof being noticably inferior to today's folding metal affairs are well and truly dispelled.
Driving
How does it drive? Altogether very well, is the answer. For what it is and what it is trying to be, it drives superbly well. I was very impressed by the feedback through the suspension and found myself having the confidence to make really swift progress on twisty roads, while remaining very comfortable. The turbo-diesel engine delivers most of its 340Nm of grunt across a very wide rev range, with 3rd and 4th gear being all you need on the charge. I found the suspension to be pretty much perfect and the compact, vertical sided design feels really easy to place on the road.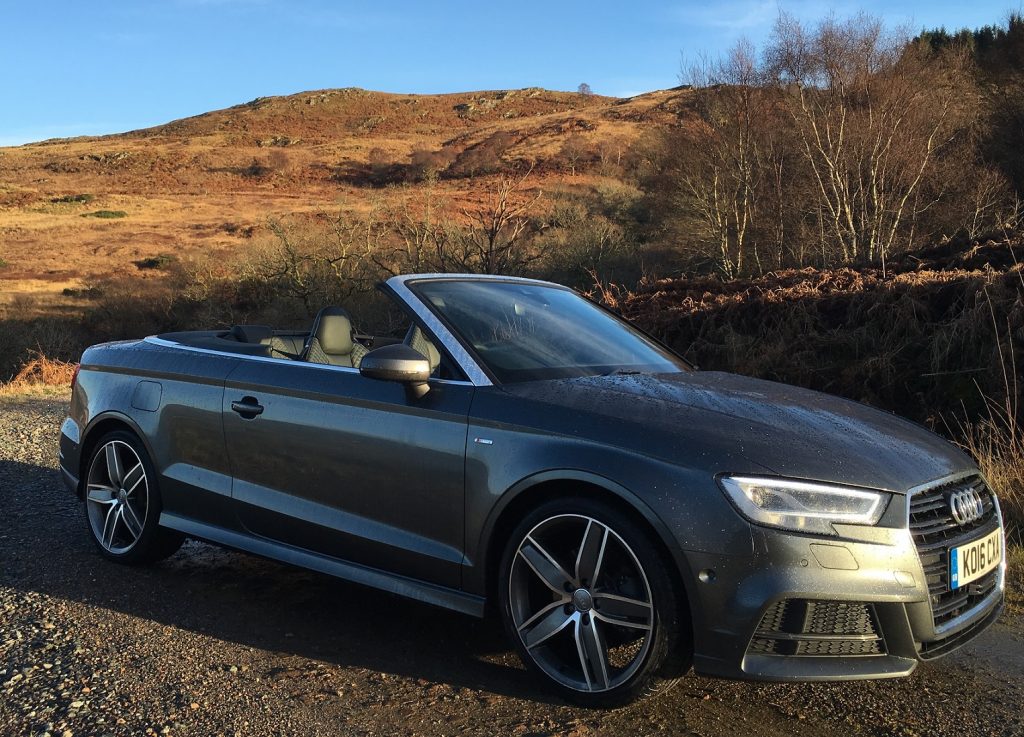 The four cylinder engine delivers the torque and power so well that you have to remember that you're not going to get a ton more if you drop a cog and punch it for the big overtake. Speaking of dropping cogs, or rather not dropping all the way down to first gear: when slowing down for a junction, noticing that the way is clear before you come to a halt, and trying to nip out while still in second gear at very low revs, I found myself making apologetic hand gestures and flashes of hazards on more than one occasion.
In my opinion, the six speed manual and the 2.0 Tdi 150PS engine are not well suited. The 6-speed wants a sportier engine and the diesel want a gearbox that will manage the torque curve. The engine is also so quiet that its easy to find yourself driving along for a while two gears lower than you should be. It's not a fire-breathing rocketship and you want to spend your time somewhere, anywhere really, in the big fat torque curve, so buy the S-tronic box and relax.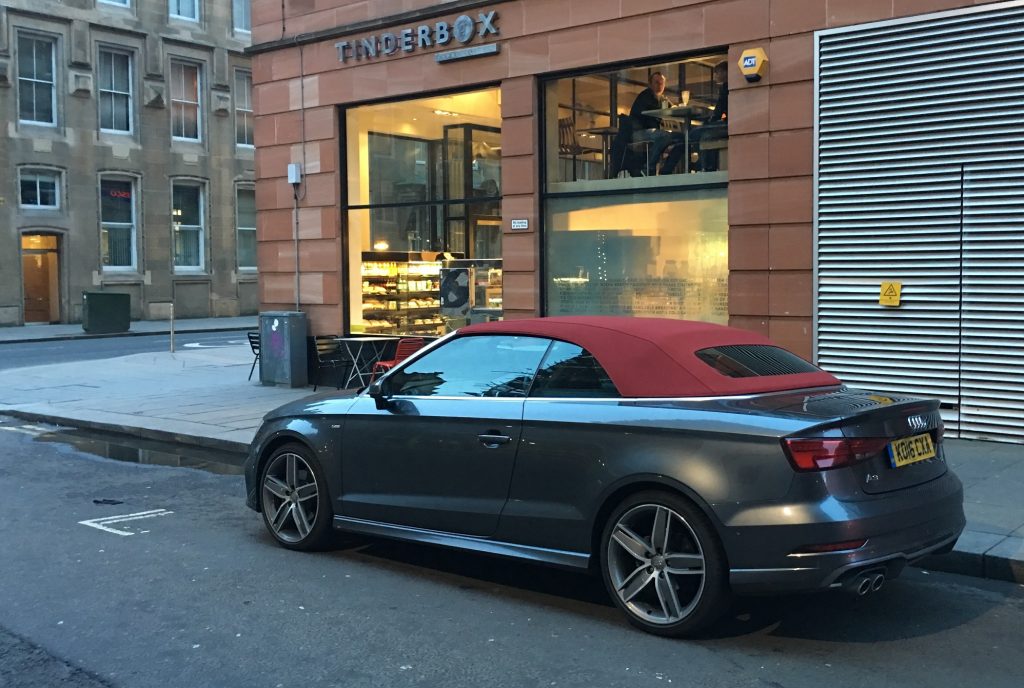 The steering was variably assisted on this car (an option). It gets very heavy at motorway speeds, which is very noticable when carrying motorway speeds through twisty A roads (….I would imagine).
Lateral grip is good and when pushing too much into a curve, the nose drifts very predictably. I didn't get any nasty surprises if I lifted off. What did surprise me was how easy it was to break traction in a straight line. Absent any red-mist or youthful enthusiasm, I often found myself spinning wheels too easily when pulling away from lights and out of passing places on a single track road. I checked to see if previous journalists had worn the Pirellis down to the canvas, but there was plenty of tread left. Maybe the compound wasn't suited to 7 degrees of Scottish dampness. Perhaps the more appropriate auto box would help. This was the front-wheel-drive variant of the car. I'm sure the quattro equipped car would have had no such dramas.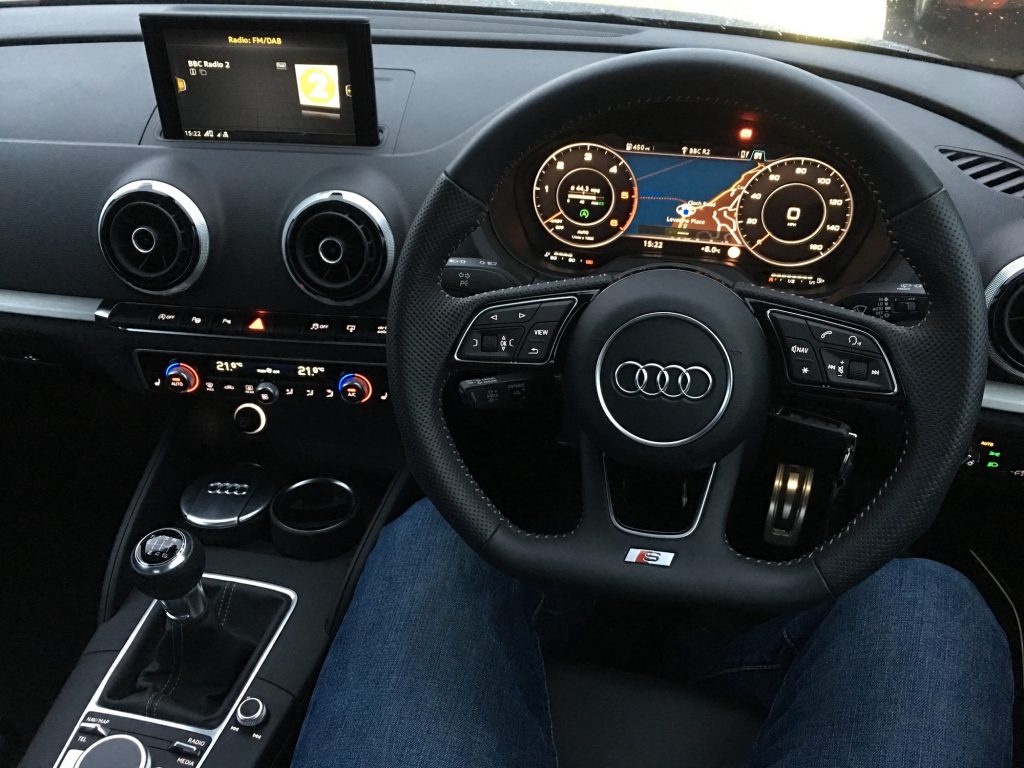 Equipment
This particular car was fully loaded. The Audi Virtual Cockpit replaces the traditional dash with a 12.3 inch LED display. While most of the time it displays a conventional tacho and speedo, the view can be changed to give more real-estate to the navigation map or other information. It's a very impressive bit of kit and probably a good thing too as it is less distance for the eye's focus to move when looking for information.
I don't often criticise the complexity of controls as I believe you get used to it if you buy the thing, but I did find the superbly capable audio and media system a little complex when changing between sources. I eventually worked out when to use the on-screen menus and when to use the dedicated switches.
I was however very pleased to find a nice tactile chunky good old fashioned volume knob and steering wheel controls that your thumbs can actually reach.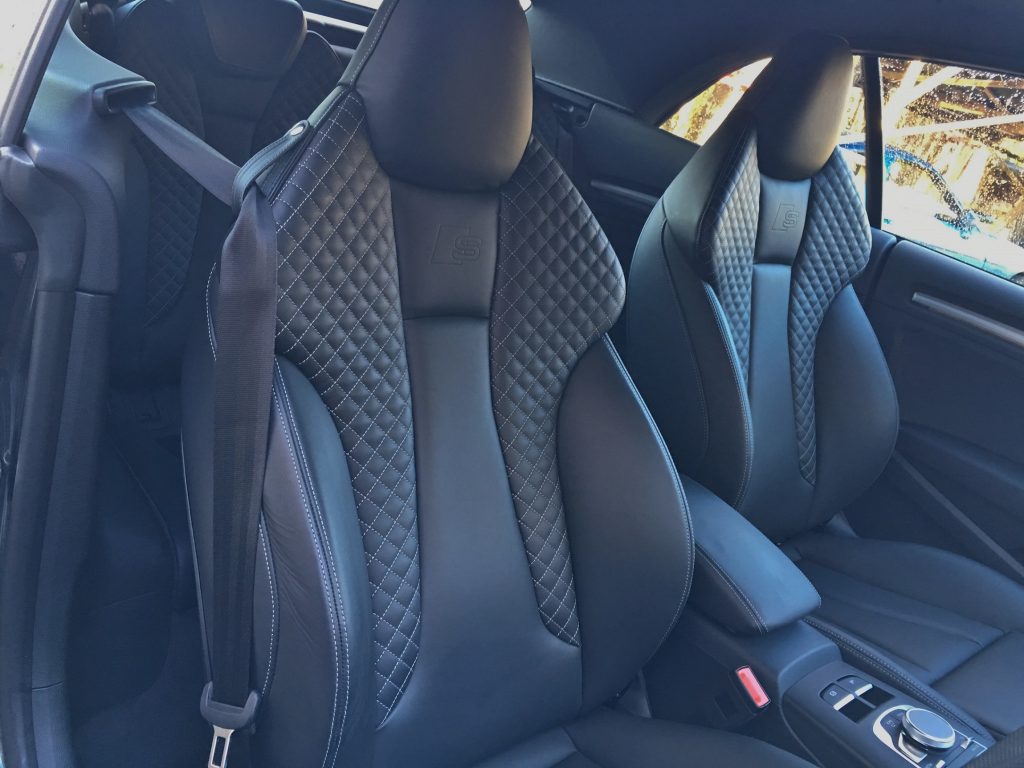 The cabin is a lovely place to be. The Super Sport S line seats with contrast diamond hatch cross-stitching probably had a lot to do with that. The materials used were top notch, the main controls well located, the noise levels low and the electronics very capable.
The adaptive cruise control, for me, was too sensitive to another car being way ahead of me in the same lane. I had it at the minimal distance setting but still found myself wondering why the car had suddenly lost power, only to realise that there was another car somewhere on the horizon.
The auto-dipping main beam is a clever bit of kit, but was too often mistaking reflective road signs for oncoming cars.
The rear-view camera with parking assistance was very good and the compromised sight lines from a closed convertible with big C pillars and a small rear window, make it a sensible choice.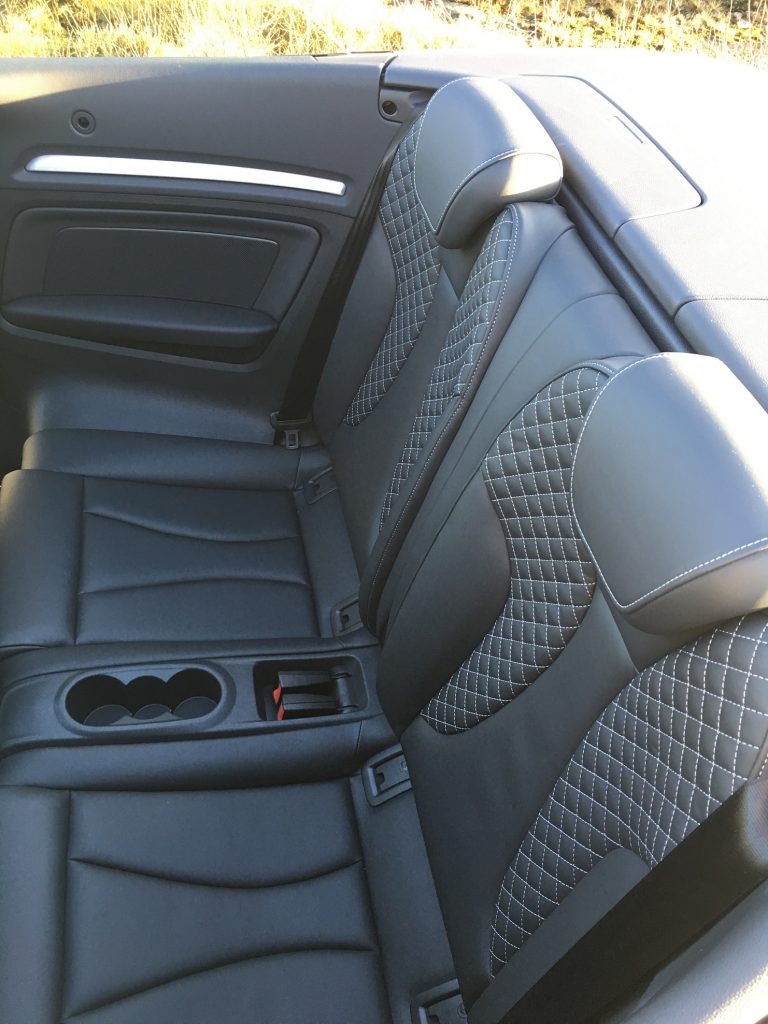 I've also been pleased to see Audi moving away from stronger angular "design statement" interiors. Air vents were round, as were the the main control knobs, the gear level, the top of the binnacle and even most of the steering wheel. How refreshing.
Numbers
I've discussed power and torque above. The claimed fuel economy is 62.8mpg. I'm sure someone somewhere achieves that. By way of a real world comparison, I noted when driving routes familiar to me, that I got up to 40mpg where my looney-toons 2004 RS6 would give me 25mpg and on a spirited cross-country sprint, I got 28mpg where the RS6 wouldn't get past 19.
One number worthy of discussion is the price. The basic price of this car is £31,340. We didn't get a precise spec-sheet from Audi but it was pretty easy to work out what the car did and did not have. Plugging all that into the online Audi configurator, got that particular number all the way up to £40,530.
Summary
On the plus side: a push-button convertible that feels coupe-solid with the roof up; a very impressive chassis; an impressively flexible engine; a wonderfully comfortable and quality feeling cabin.
Detractors: gearbox and engine not so well matched; traction issues made me want the quattro variant; expensive options fitted to this particular test car
I'm rating the car four out of five because I had great fun and was very comfortable at the same time. That's the lasting impression (but buy the auto).
PRICE: £40,530
ENGINE: 1980cc 4-cylinder, 4-stroke, turbocharged, diesel engine
POWER: 150 PS
TORQUE: 340 Nm
PERFORMANCE: Top speed 139 mph, 0-62 mph 8.9 secs
CONSUMPTION: 62.8 mpg (combined)
CO2: 114 g/km
TT Rating: