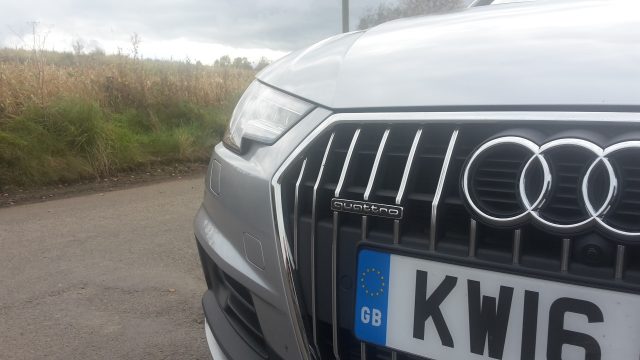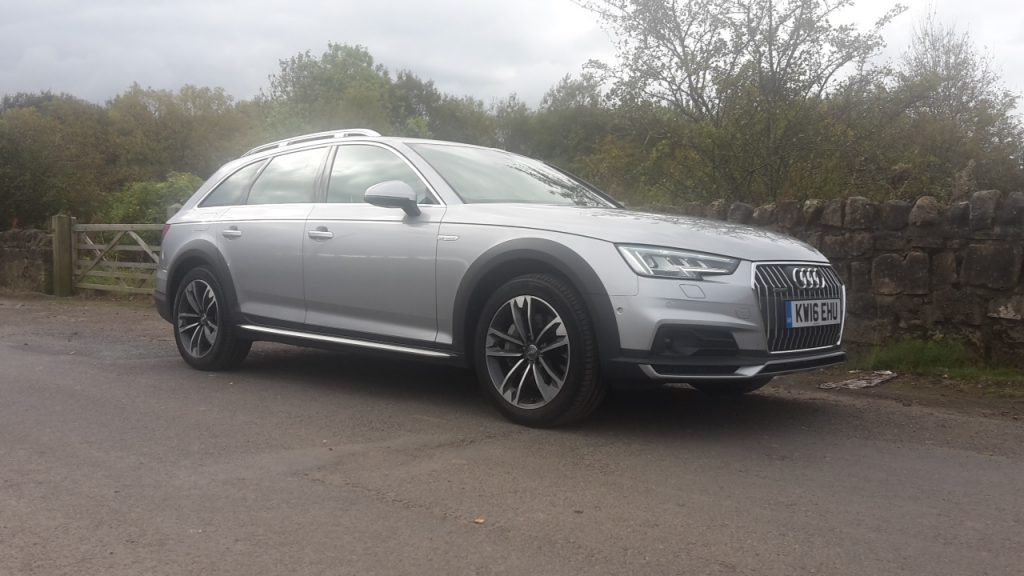 At the risk of sounding like a BBC football pundit, the Germans sure are efficient. It's a wildly stereotypical, borderline xenophobic cliché but in certain cases, you have to admit, they're not wrong.
We were kindly loaned a new A4 allroad by the lovely folks at Audi for a week so i took the opportunity to get my claws into it and try and relay the experience back to you. I would love to say we took it on an epic road trip to Berlin over the 7 days but alas that had to wait until a few weeks later and i wasn't the driver for that run. I'm not sure the other passengers would appreciate my somewhat basic Boeing747 driving skills either. What i did manage to do was run the Allroad to work and back, move some furniture around and indulge in the odd mini hoon taking the long way home.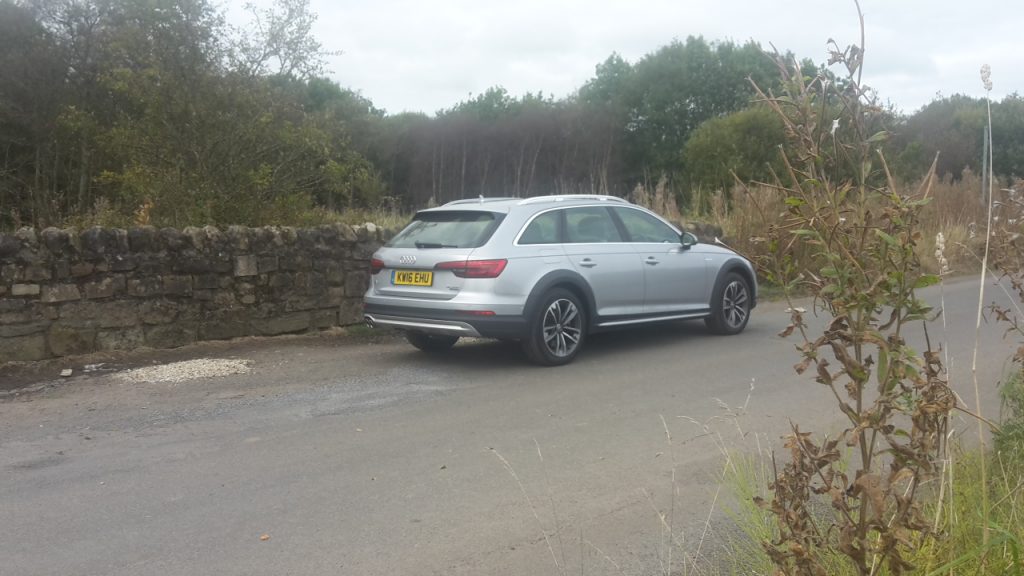 First things first, this is the only Allroad i've seen in A4 sizing. Normally to be found on the A6 platform, you'd be forgiven for thinking that it's dimensions haven't changed much from previous versions. We all experience budget creep when buying a car, right? Well the A4 has crept up into the A6's shoes and it's filling them just fine. The RS/S4 always struck me as the best proportioned of the fast estates, doing well to hide the rear bulk without compromising too much on load capacity. As time has progressed, like many of us, the rear end has grown. It's not quite ungainly but it's certainly been on the Christmas seefood diet. Overall, it still looks like it means business.
The engine is Audi's 3.0TDi V6, putting out a rather respectable 270 bhp and 442 lb-ft. It's no slouch on A roads or motorways, slipping past much sportier looking machinery with ease. Peak power and torque both land before 3,000rpm so you'll never be caught short in the wrong gear. Even though there's 8 of them to choose from.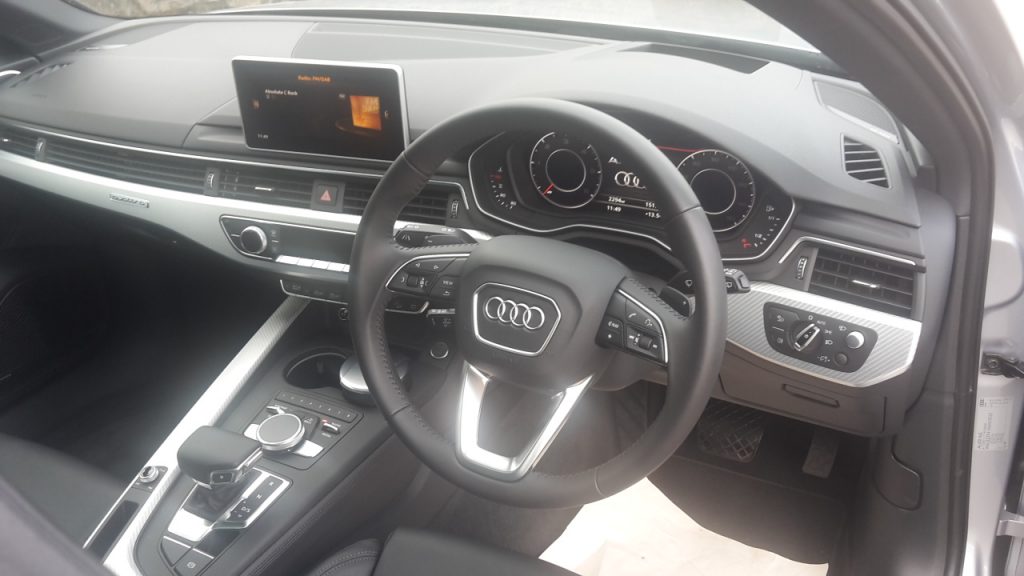 The interior is typical Audi. Everything is well laid out, nice to touch and nice to look at. Body coloured highlights in the cabin give you a sense of bulk in a reassuring way. I'm a big fan of the digital dash with it's ability to select different display modes to suit. Everything can be controlled from the steering wheel buttons too, which is just as well when you have to use the oreo stick to navigate the infotainment centre console.
With the Allroad you have the ability to select a range of different suspension modes which let you take advantage of the 23mm extra height over the standard A4. As i ran the car in "Dynamic" for 90% of the time, i'll tell you it's a nice motorway cruiser. Off road ability was limited to an extremely muddy grass car park which it climbed out of with empirical ease. Not all SUV's can claim that.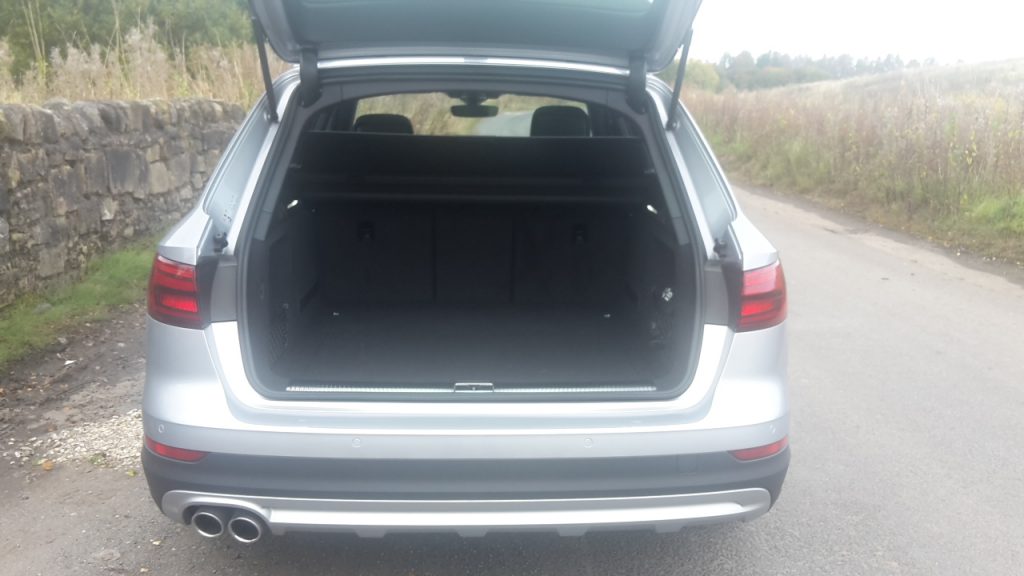 The load room is up there with a small SUV too. 505 litres of space or a fairly sizable 1,510 litres with the rear seats folded down. Enough room for 4 dogs, 2 kids, half a piano and a week's shopping. If you like tetris.
There is a slight numbness to the way Audi's handle, which you can treat either as a fault or embrace in the knowledge the car knows exactly what it's doing. That way you don't have to worry about such superfluous things as the weather or the road surface.
For a daily driver, with the ability to lug your family around in comfort and speed, you'll be hard pushed to beat an Audi Avant. Had i not the need for a 3.5tonne towing weight (2.1 tonne on the Allroad), there would be one on my drive. Impressive machine.
PRICE: £56,763
ENGINE: V6 2,967cc DOHC
POWER: 272 bhp (engine)
TORQUE: 600Nm
PERFORMANCE: Top speed 155 mph (limited), 0-62 mph 5.5 secs
CONSUMPTION: 53.3 mpg (combined)
CO2: 43 g/km
TT Rating:

Comments
comments