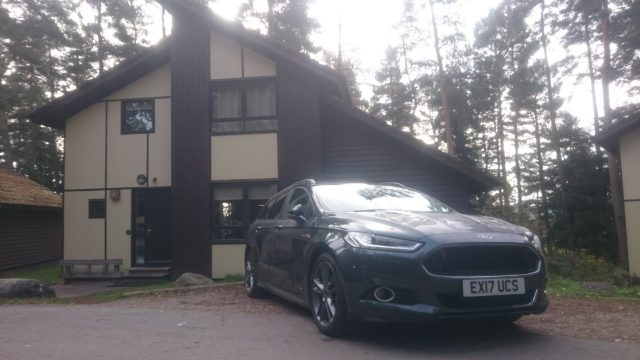 What better way is there to test a family car than taking it on a family holiday?
Last year's annual trip to Centre Parcs involved 388 miles each way in the Tesla Model S, and proved that electric cars don't quite have what it takes to make for an easy few days away with children in tow. This year we plumped for something costing 50% of the Tesla, the Ford Mondeo. Not quite as glamorous, perhaps, but can it prove a better partner for such a trip?
Our Mondeo was a ST-Line Estate with Ford's 2.0 Duratorq, Powershift (automatic) and all wheel drive.
The ST-Line is the third from the bottom spec, but as is the case with Ford nowadays, you still get a lot of kit included. As standard you get 18" alloys, perforated leather steering wheel and keyless start. In addition, the test car was upgraded with a few choice options including LED headlights, 19" wheels, powered tailgate, park assist and rear camera. These, plus a few less exciting options, lifted the price from £31,295 to £36,815.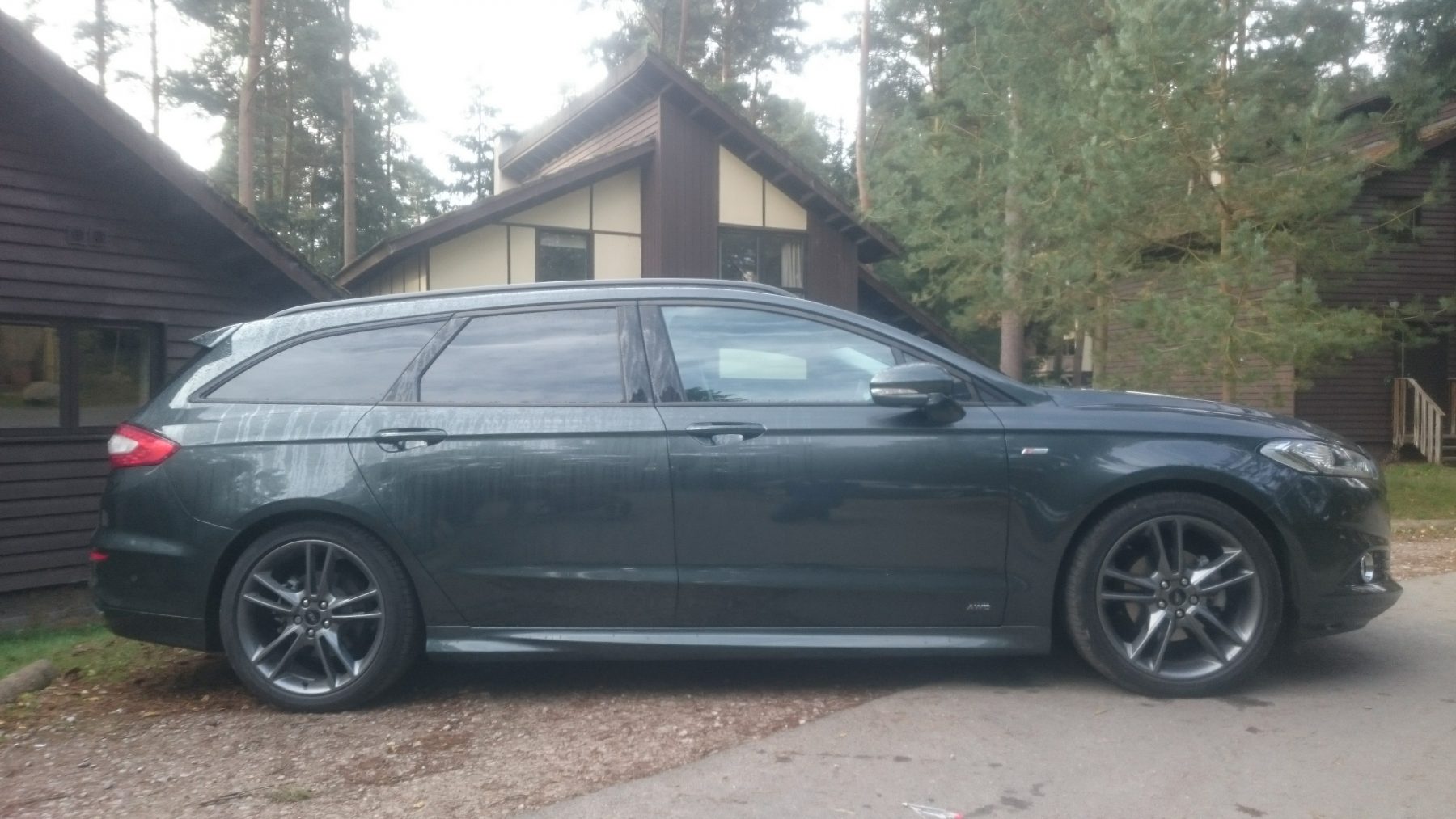 Taking the Mondeo meant we had to leave our family 2014 Volvo V70 behind. This meant the big Ford wasn't just competing with the Tesla, it was also competing with the daddy of estate cars.
Clearly, the Ford was never going to stand out quite as much as the Tesla, but with the ST-Line body kit and the optional wheels and LED lights, it's a much more attractive car than you might expect. The inside is a little less premium looking than the exterior, but this can be remedied if plump for the Vignale version. Compared to the family Volvo, the Mondeo looks like a sports car and easily wins in the looks department.
Where the Mondeo can't compete with the Volvo is with interior space. Those boxy lines might not be sexy but the V70's boot space is supreme. Although the Ford had enough space to take all our kit, it didn't quite fit below the load cover and so I had the wheels of a buggy in my rear view mirror for the whole weekend. The Mondeo also rides a lot lower than the V70 and has a much lower opening tailgate. This can be handy when getting heavy loads in and out but isn't quite so useful if you are tall or want to shelter under it from the rain.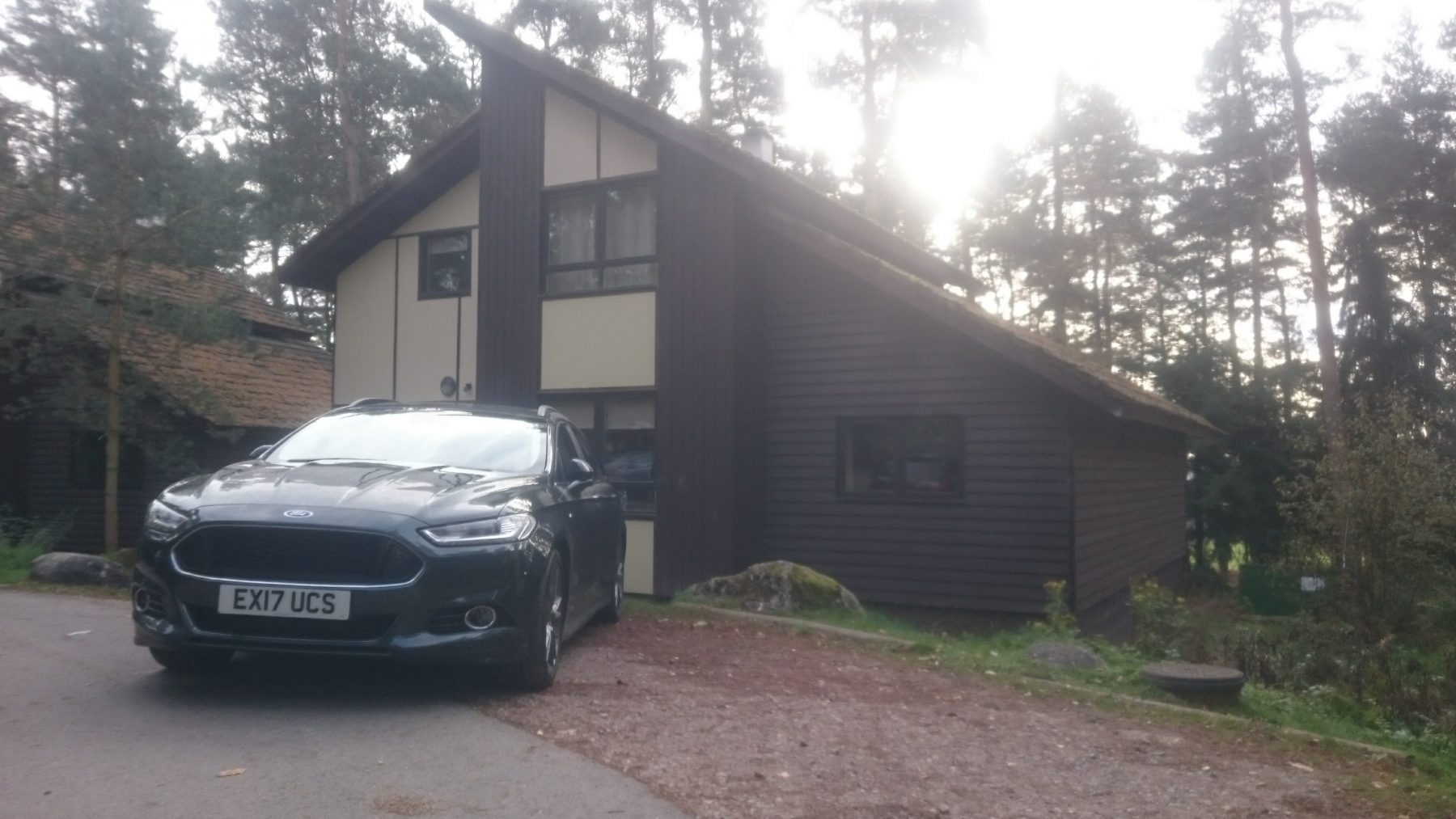 One thing that has kept customers returning to Ford, year after year, is just how well their cars drive. After only a few miles, it was clear just how much better the Mondeo drove compared to our Volvo. The engine, although smaller, is much more responsive and is much smoother too. This is something we've found in previous Ford's and a great competitor to anything than the German firms are producing. 180 PS and 400 Nm of torque mean that even when the car was full, there was no real loss in performance.
Steering, cornering and rebound on country roads (laden and unladen) were also miles ahead of the Swede, which is only slightly more comfortable when cruising on the motorway. I was both impressed by the Mondeo and disappointed that we didn't choose one when making our last purchase.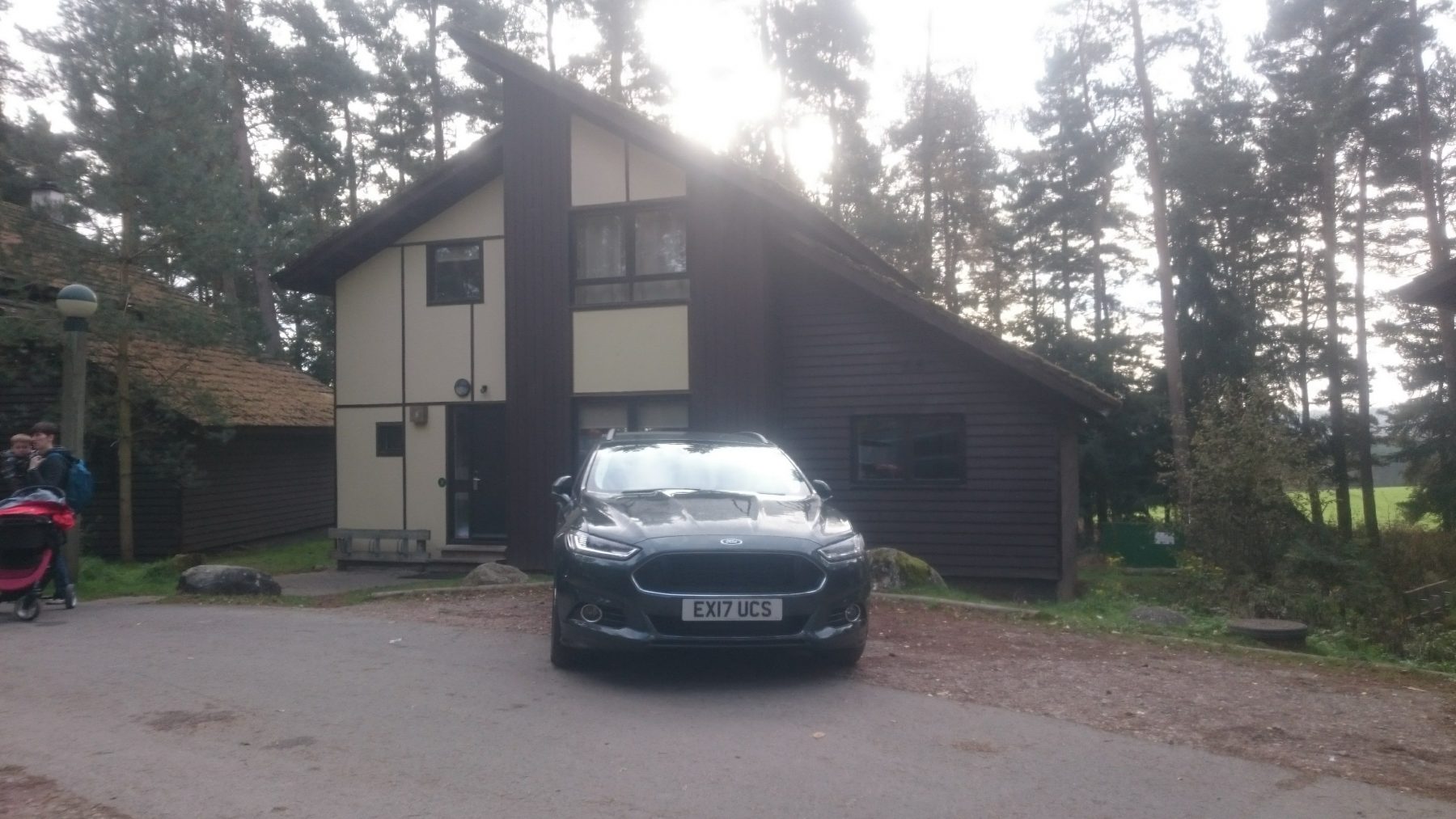 Comparing to last year's Tesla Model S is more difficult. The Ford does without the Tesla's touchscreen gadgetry and instant turn of pace from the electric motors. What it can do, however, is cruise at 70MPH, get over 50MPG and do over 500 miles between stops…..which take only a couple of minutes. As a car for family holidays, the Mondeo might not be perfect, but it drives exceptionally well.
Ford Mondeo ST-Line Estate Powershift AWD
PRICE: £31,295 (£36,815 as tested)
ENGINE: 2.0 Duratorq TDCi
POWER: 180 PS
TORQUE: 400 Nm
PERFORMANCE: Top speed 137 mph, 0-62mph 9.5 secs
CONSUMPTION: 57.7 mpg (combined)
CO2: 141 g/km
TT Rating: