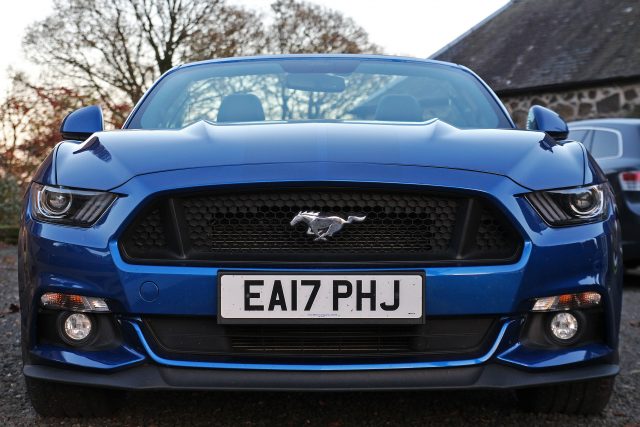 As relationships go, the Mustang and I didn't get off to the best of starts. If it had of been a date, it would of been a case of 'nice to meet you, but let's just be friends'. There certainly wasn't a spark. In hind sight, I put that initial reaction in part down to the fact that my first encounter with the big American was a brief drive on the hill circuit at Millbrook proving ground. As part of a wallet tempting selection of cars available on an SMMT (Society Motor Manufacturers and Traders) day, the 'Stang didn't really feel up to scratch when driven enthusiastically. Driving it after more focused and agile machinery wouldn't have helped, but also it's fair to say, that the tight, sinuous, blind crest strewn alpine route wasn't the ideal environment.
Not wanting to be quick to judge, it only seemed right to give the Mustang another chance, a second date if you like. And this time around we'd be in each other's company for a few days – let's hope we bond better this time round.
Things got off to a good start, the Lightening Blue Ford had both the 5.0 litre V8 and the manual gearbox. It was a convertible, which seemed less desirable in Scotland during late autumn, but hey, fingers crossed the summer might still put in a late appearance.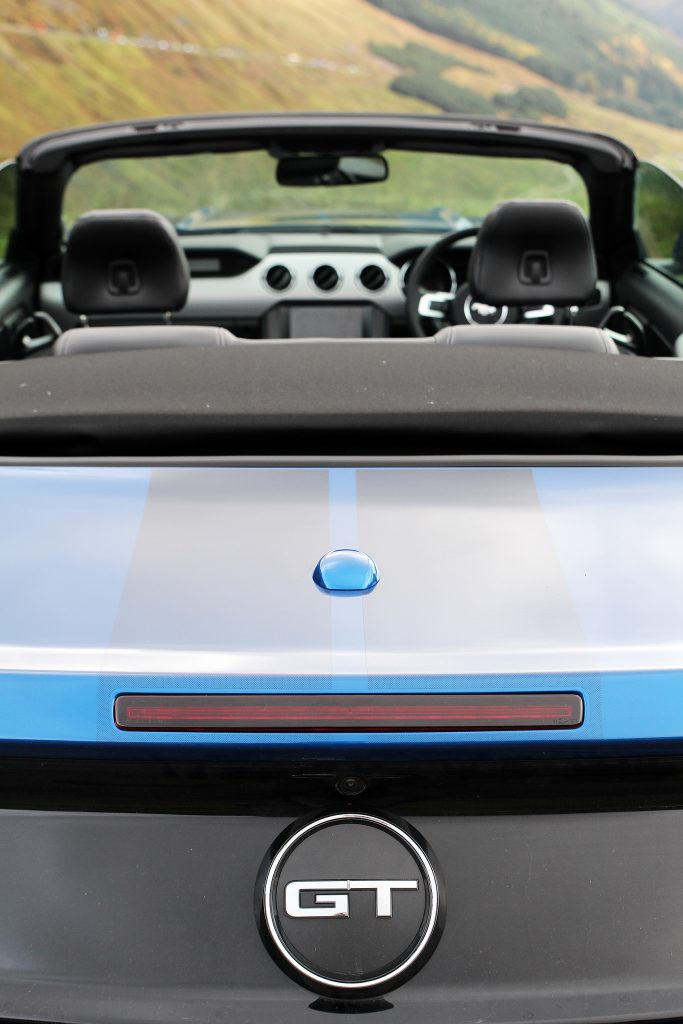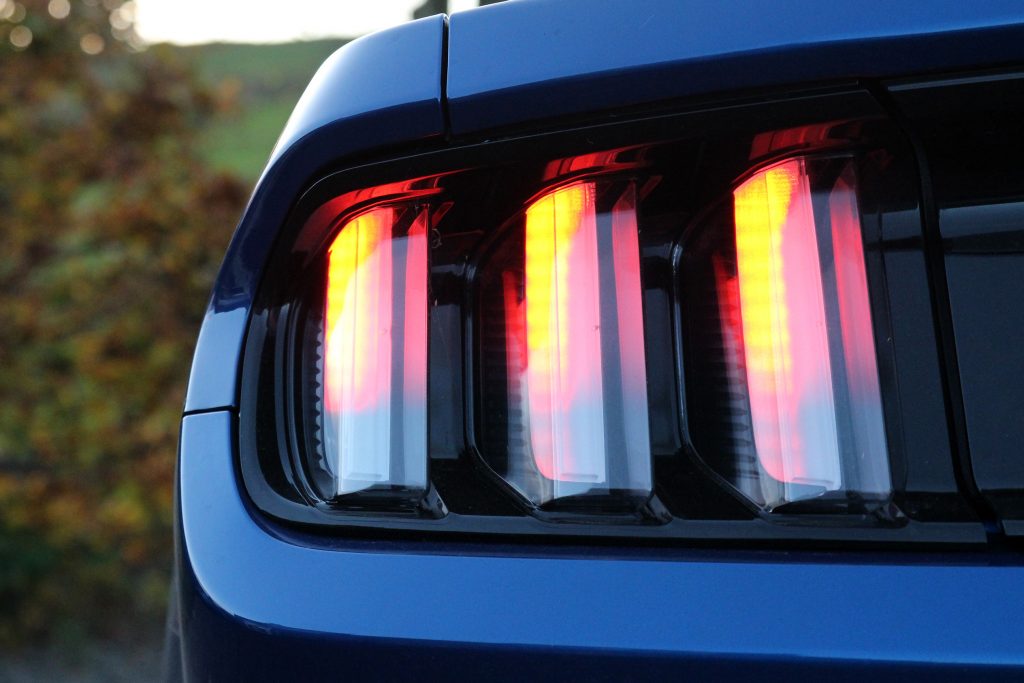 Getting back into a Mustang and starting that V8 immediately raises a smile as it settles to a lovely burble. Regardless of whether the 2.3 litre, 4 cylinder turbocharged variant might be nearly as quick, large capacity, naturally aspirated V8's aren't long for this world, so let's enjoy them while we can! In my opinion, every Mustang should have a V8 under the 'hood'.
Weighing in at 1750 kgs, it's a big, heavy thing, and on the move, it feels as such. It takes a wee while to get accustomed to the dimensions, and away from the confines of Millbrook, the Mustang feels more suited to fast, sweeping A roads, rather than a twisty, undulating B road thrash. Control weights are heavy, which seems appropriate for the car, with the exception of the brakes which are very sensitive, only requiring the lightest touch. They are however, very effective at reining in the mass.
The manual gearbox is nice and direct, if a little notchy, but pleasant enough to use, while the ride comfort is firm but perfectly acceptable. The dampers aren't overly soft like American cars of old but driving harder can result in it feeling unsettled and a little out of its comfort zone. On badly surfaced roads it can suffer from body/scuttle shake but given that it is not exactly what you'd call a ten tenths car, I'm not sure that really matters and there's still fun to be had.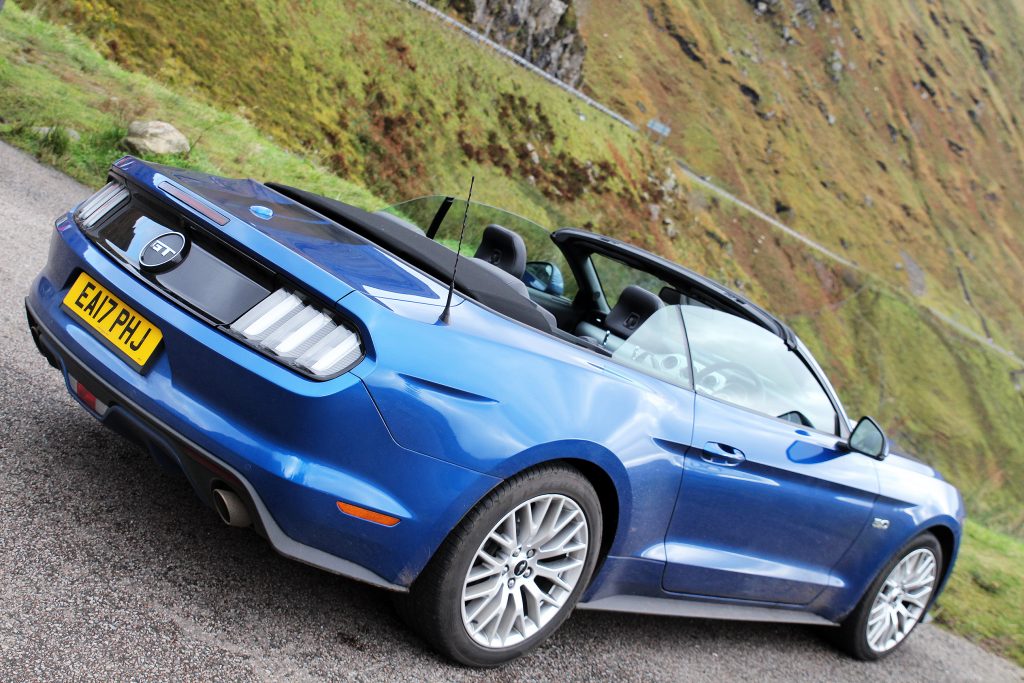 Instead of taking it by the scruff of the neck and throwing it around like a hot hatch, adopt a slightly more relaxed driving style, enjoy the engine, and the rewards are greater. Ignoring the ongoing trend for downsizing, that five litre V8 is the centre piece of the Mustang experience, and a key ingredient of the classic muscle car aura. Although the engine has plenty of torque (530 Nm), getting the best from it requires more revs than you might expect, preferably between three to six thousand rpm. Roof down, there's more buffeting than ideal, but it does mean you get to hear more of that fabulous soundtrack – I can't imagine ever getting bored of that noise!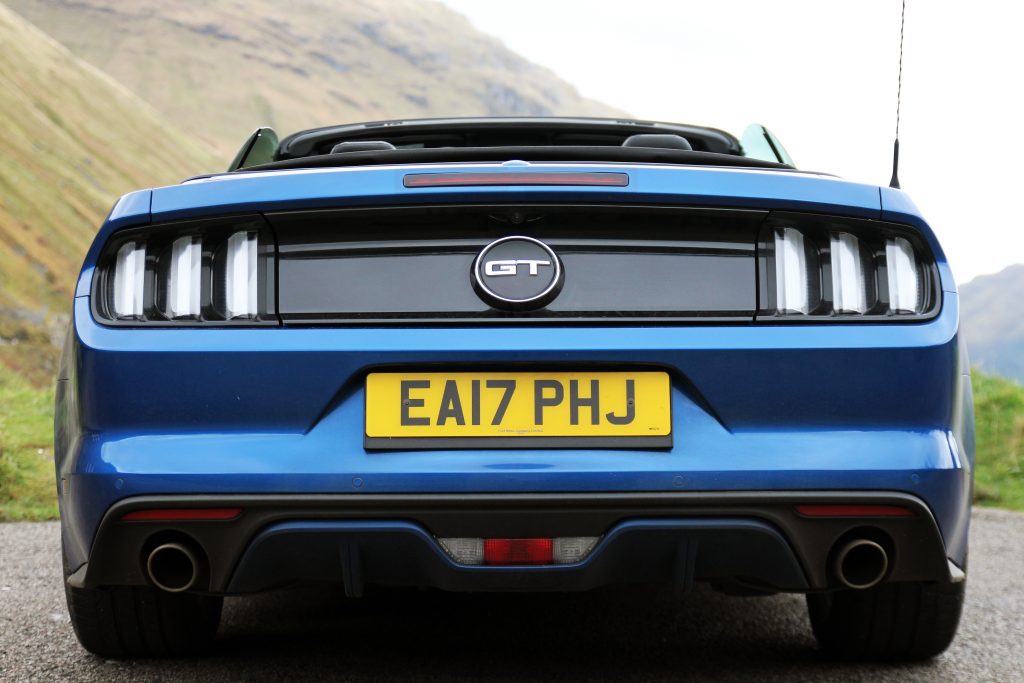 Inside, equipment levels are high with Nav, DAB, Apple Car Play, parking sensors (inc rear camera), dual zone climate control and cruise control all included. Ford's new infotainment system Sync 3, while not the best in class, is also a big improvement on its predecessor, being better designed and more intuitive to use. The quality of some materials do however feel a bit cheap, and not really in keeping with a £45K car at the top of the Ford tree. There's plenty of room up front and the seats are comfortable, heated and cooled, while the rears are really only suitable for children, unless someone pretty short is driving.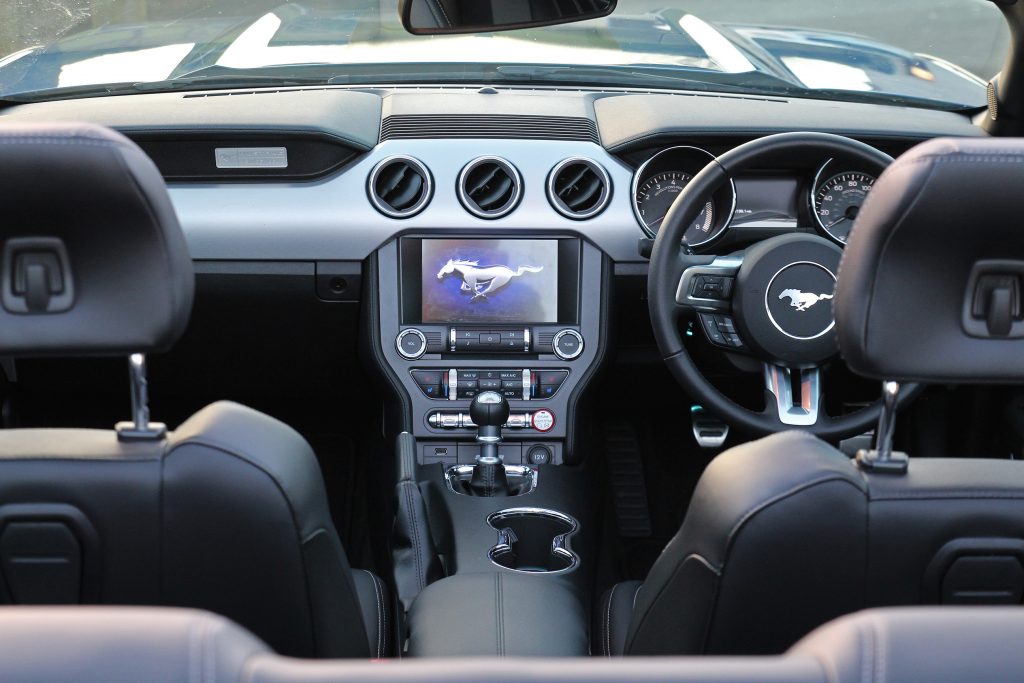 While the Mustang isn't exactly a scalpel sharp driver's tool, it's not without its charms. Accept the fact that it's more GT than Sports Car, drive it as such, appreciate the acoustic output and it's a more enjoyable drive. The suspension definitely feels more at home when you dial things back a wee bit, especially on undulating roads where its weight works against you, feeling reluctant to change direction quickly. It does get a lot of favourable attention from other drivers though, and I must admit, it grew on me during the week. Even so, it wouldn't be my choice of a fast Ford – that would be the Focus RS. A very different machine but one that is just more 'me'. Continuing with the dating analogy, if the 'Stang appeared on a certain dating app, I'd be still swiping left, but I'd at least ponder a little longer…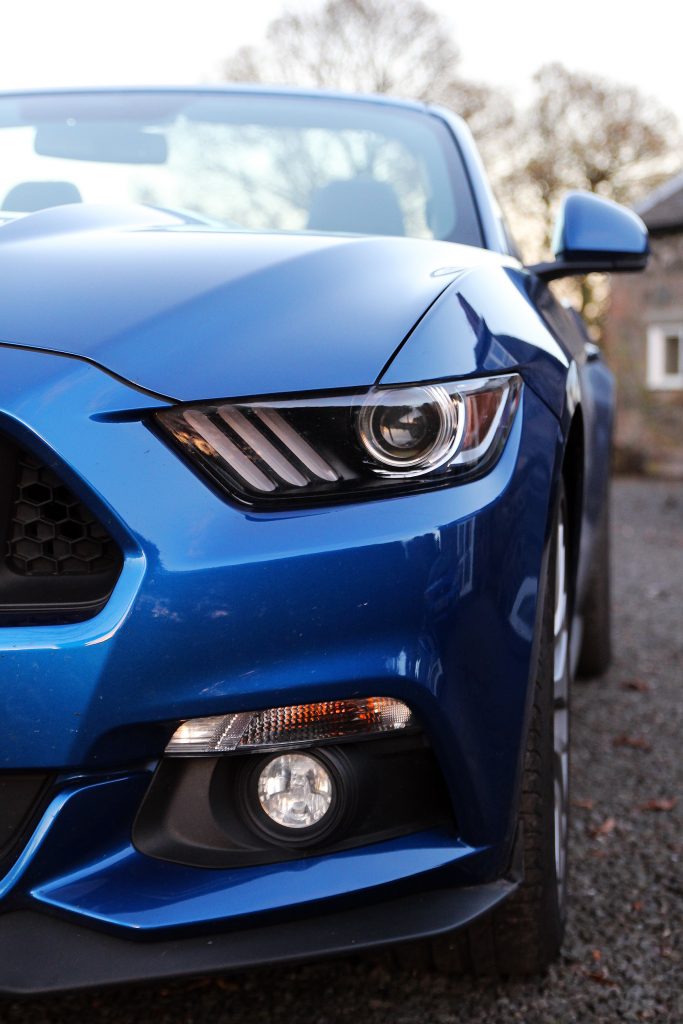 As our monthly Tartan Tarmac breakfast meets demonstrate – petrolhedonism is extremely varied. Whether you fall into the hot hatch or muscle car camp, it is great to see a mainstream manufacturer like Ford catering for both, and hopefully this, the first right hand incarnation of the Mustang, won't be the last.
Ford Mustang 5.0 V8 GT Convertible
PRICE: £41, 595 (£43,985 as tested)
ENGINE: 5.0 litre, 8 cylinder petrol, 6 speed manual
POWER: 416 PS
TORQUE: 530 Nm
PERFORMANCE: Top speed 155 mph; 0-60 mph 4.8 secs
CONSUMPTION: 20.8 mpg (combined), 23.2 mpg on test
CO2: 289 g/km
TT Rating: