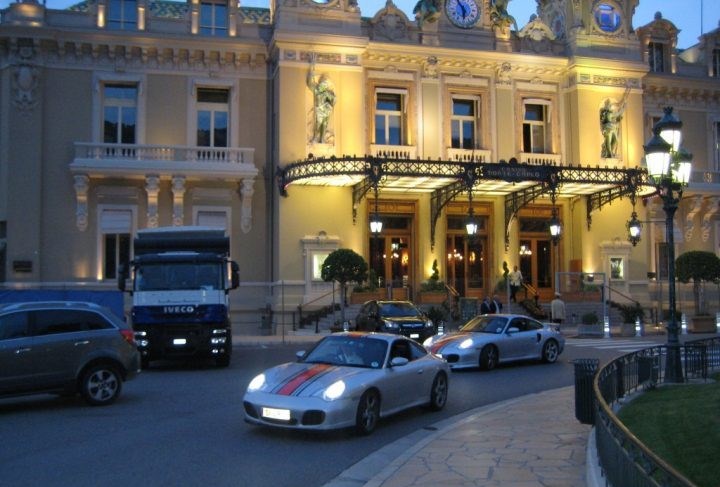 No, it's not that!
Over on that website that used to be cool, someone recently asked; What's Gumbaw? For those of you who don't know, I'll give you a brief history.
Back in November 2010 a flippant post made by one of our good friends Fernando, asked if anyone fancied going to the 2011 Monaco GP? After a few brief exchanges we all agreed that it was too short notice to arrange it in 6 months, so a plan was hatched to all go to the 2012 Monaco F1 race via a few Alpine passes. Another of our members, John Steele, made the comment that if it was a Glasgow to Monaco run it was a bit of a Gumball Rally and as we're Scottish we should call it "Gumbaw". The name was conceived and it stuck.
So once we had our name the next thing we needed was a list of who wanted to go? We knew this would not be the final list of who would eventually attend, but at least it was a starting point. A list of potential stops and interest points were made and the logistics were calculated. Eventually all the details were complete and we booked hotels (all with ample parking!), made reservations along the way for food and booked race tickets. Getting into the spirit of the trip we had stickers made, some people put stripes on their cars and everyone got commemorative polo shirts with the logo and an outline of the Monaco track on the sleeve. Sounds tacky, but it was all part of the fun.
With every eventuality covered we set off for Monaco on the Monday before the race.
Day 1 : Glasgow to Hull and a night on the ferry.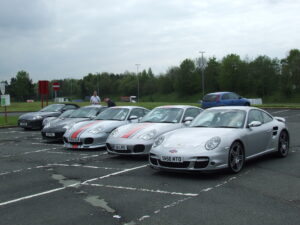 Day 2 : Rotterdam to Stuttgart, via the Nurburgring.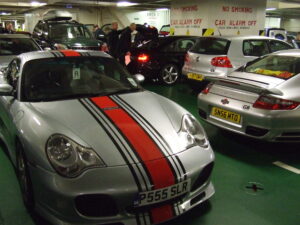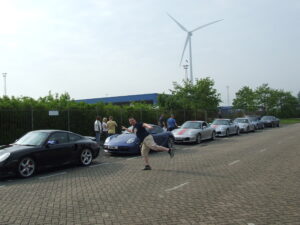 Day 3 : Stuttgart to Innsbruck, after a morning trip to the Porsche Museum and factory.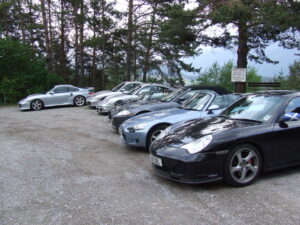 Day 4 : Innsbruck to Turin, for some of us, this was via Monza.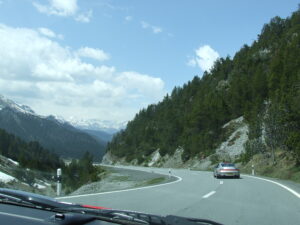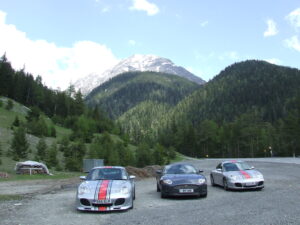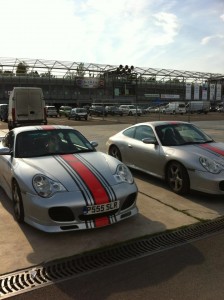 Day 5 : Turin to Monaco, via the Col de Turini.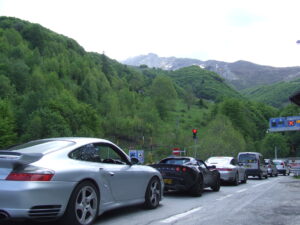 Day 6 & 7 were Saturday and Sunday in Monaco.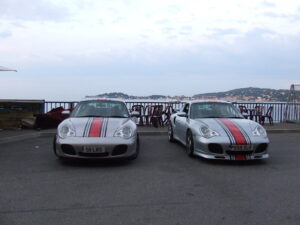 Of course, there was no point driving all the way to Monaco on the Formula One weekend without taking your car for a spin on the track. So the Saturday morning before qualifying, a couple of us took our cars out and did a few laps of the track.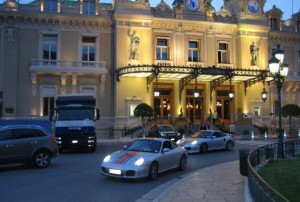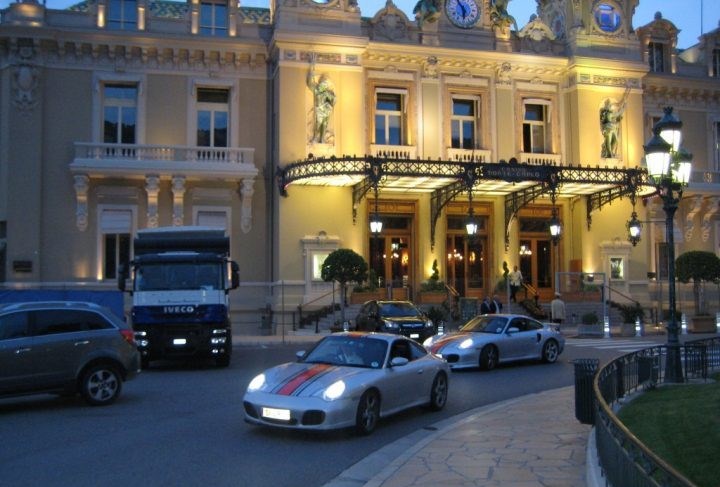 Some of us drove home on the Monday, staying overnight at Reims.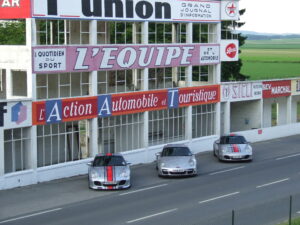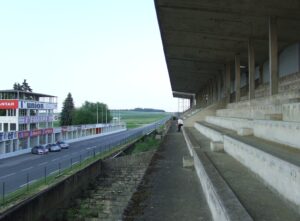 Others carried onto Italy and the lakes for a further holiday.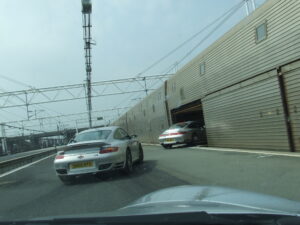 The thrill and excitement of driving through Europe with friends is something every petrolhead should experience. Lunch at the Nurburgring, Monza and the top of the Col de Turini is quite enough for anyone in one week. Seeing the sights portrayed in episodes of Top Gear is all the more enjoyable in your own car with friends.
This year has become another Gumbaw year and there are already 2 European trips planned. The first one is Monaco again and the other is Le Mans. So what can you do if you fancy joining in? Well it's probably too late to join in this year, but not impossible. The first thing I'd do is get yourself in contact via the forum and get to a meeting at some point before the next trip, see if you fancy hanging out with the folks for the trip. While the trips are basically everyone for themselves, you make your own bookings, make your own arrangements and pay your own way, you can do as much or as little group stuff as you like.
Follow the discussion on the forum