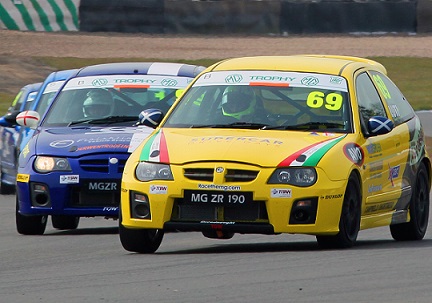 One of our biggest aims with TartanTarmac is to help connect ordinary petrolheads like ourselves, with racing events and racing drivers throughout Scotland. To do that we needed to actually get out and speak to some of them. In the future we plan to conduct our interviews in person and record them on video, however our first interview would be a little bit difficult to do this with as Paul is currently in South Africa with Supercar Drive Days – sounds hard work!
Paul currently competes in the MG Trophy Championship which kicks off the 2014 season on the 29th of March at Silverstone.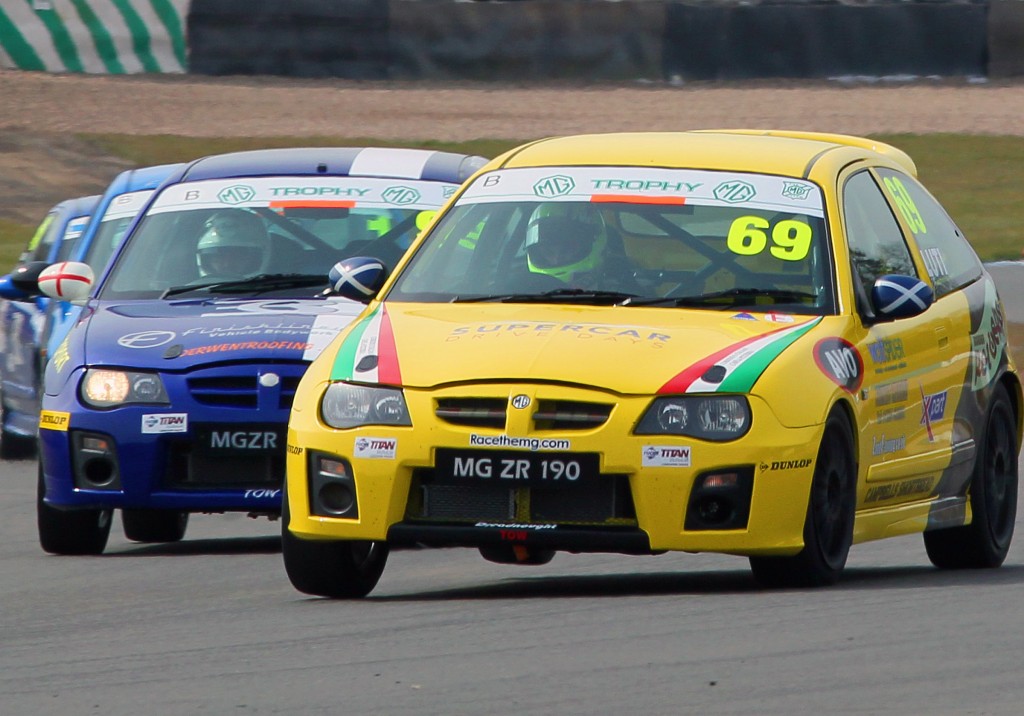 TartanTarmac first came to know of Paul thanks to long time friend of ours, and avid fan of racing (and curries) Tony Corrieri. Tony is never slow to tell us about their latest race meet, so we thought we would find out a bit more by talking to Paul…..
1) What is your first memory of watching motor racing?
My 1st memory of motor racing has to be when I was about 4 years old. Every Sunday we would visit my grandparents house for lunch, and luckily for me, the TV would be tuned into the Formula 1. I didn't know who was who at this point, but I would cheer on the red cars. Later on I discovered that the 'red cars' were Ferrari's, and I still cheer them on today.
2) Do you remember the first time that you raced? What was it in?
My 1st race was at Knockhill racing circuit. I was terrified. Never been so nervous. Mind you, I still get the 'nerves' to this very day. It was in a little Rover Metro that we built at our garage. It sounds dreadful, but I can confirm that it was a scream.
3) What achievement are you most proud of to date?
I would say that my best achievement is, over time, learning how to be competitive in a variety of racing cars. When you click with a car, and it's characteristics, to a point where you can manipulate it into doing what you want, in all conditions. It sounds cheesy, but you 'become one with the car'.
4) What is your ultimate ambition within the sport?
If I could make motorsport a career, then I'd be seriously happy. I'm a tin tops kinda guy, so I'd want to race in BTCC or GT's. The BTCC cars are simply incredible pieces of kit. The engineering involved is superb and the cars are designed to be evenly matched. I'm a great believer in tight regulations for close racing. The idea of winning with a car that's better than every other competitors car just doesn't appeal. You didn't win, the car did. Trophy hunters will love this, but I'm just not interested.
5)Who is your favourite Scottish racing driver?
In all honesty, it's not something I've thought about before. I guess I really don't have one. Gordon Shedden is definitely the most successful Scottish driver I personally know, but I'm lucky to have lots of Scottish racing friends I rate in various ways. Some are quick, some with clever race tactics, others build beautiful cars and some are just the funniest people that make the whole racing experience fun, which I must say is my number one priority.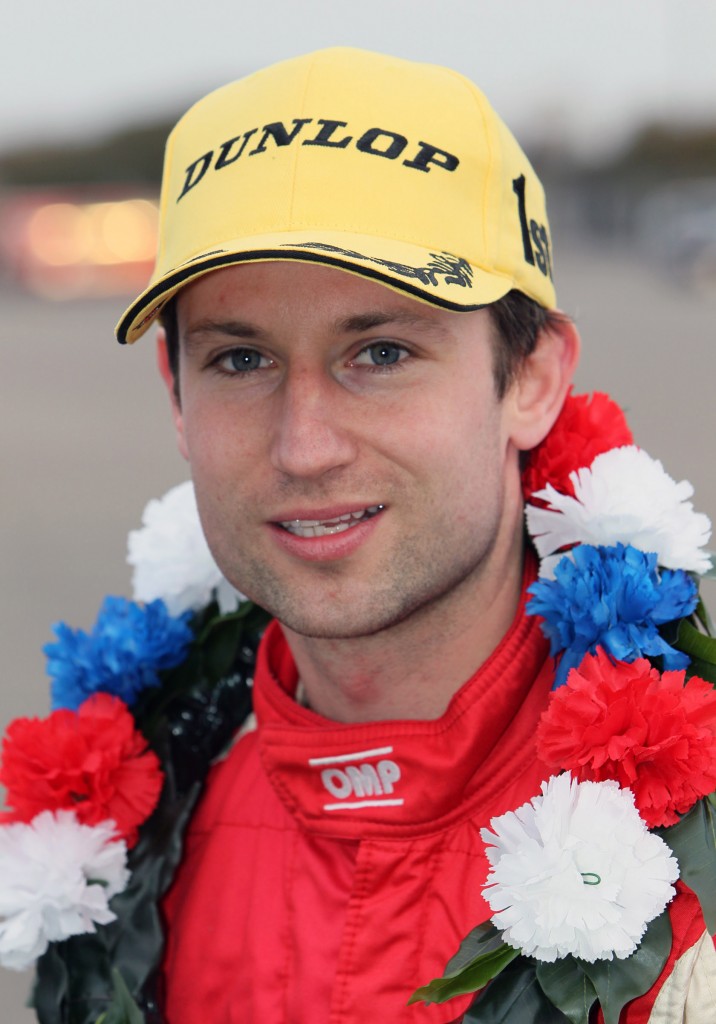 6) Do you find that it's difficult to get sponsors with being based in Scotland?
Finding sponsors is just difficult full stop. I don't think being in Scotland really makes a difference. The problem is that motorsport is expensive, fact! I sometimes think that maybe I should have just taken up tennis instead, I mean, how much is a racket and a pair of trainers??? At club level (and I know this may sound pessimistic) sponsors don't really get much publicity, which means the sponsors you do get, will usually be people you already know that like you, and want to help you out. The other type of sponsor would be a business that'll maybe give you money off a product, for example tyres, for putting their sticker on the car.
If you look at the likes of BTCC, you'll find drivers forking out £500,000 to drive a car for a season in a top team, it's frightening! It shows you that even with the TV coverage the BTCC gets, it can still be difficult.
7) What advice would you give to someone who is looking to get into racing?
My advice would be to make sure you have the funds in place 1st. I've seen people spend a small fortune to build a car, then realise building the car has used up the budget for running it too. The car then had to be sold, and you never get back what you spent building it. Again, this sounds pessimistic, but is something that we all need to consider.
8) What road car are you currently driving?
I love MGs, had lots and still have one today. It's a little MG ZR 1.4 flying machine (cue the laughing!) however, I have a 'toy' my pride and joy that I built from a bare shell. It's a Rover Metro GTi with a 200bhp Rover K-series engine fitted. Looks completely standard, so it's a real sleeper. The most fun car I've ever driven. It only comes out on sunny days.
9) What is your current favourite road car?
The best car for me at present, is the Ferrari 458. I used to be a big fan of the Ferrari 430, and didn't think it could get any better, however, the 458 blew me away. You don't just sit it it, you connect to it, and you simply think where you want to go, and it just goes! Proper good!
10) What is your favourite racing circuit?
Donington Park is my favourite. The feeling in your stomach as you try to keep the throttle flat heading down the Craner curves, is awesome. When it rains, the track is so slippy. The planes fly over and the drop unburnt fuel/emissions on the circuit which makes it greasy. Great fun though
If you want to see Paul racing in Scotland then you'll need to wait until July 13th at Knockhill. If you can't wait until then and want to see his MG ZR190 being thrashed to its limits then check out Paul's website and their latest video:
As always, if you want to comment on the article then hit the forum!