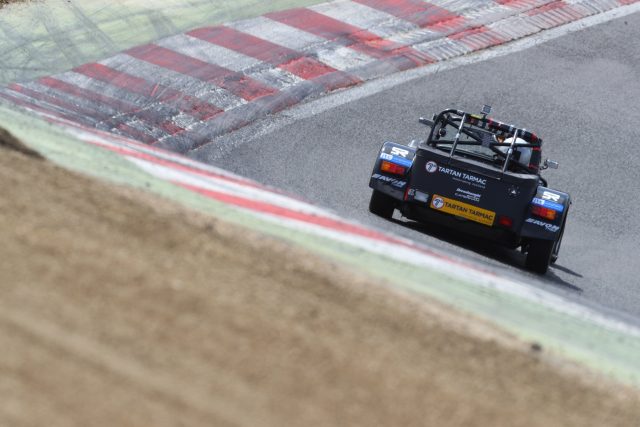 At the end of my Spa race report I said there would be no excuses for me at Brands Hatch as I had two test days and only four and a bit corners to learn. I'm relieved and pleased to report that I put those days to good use and managed to climb into the top ten.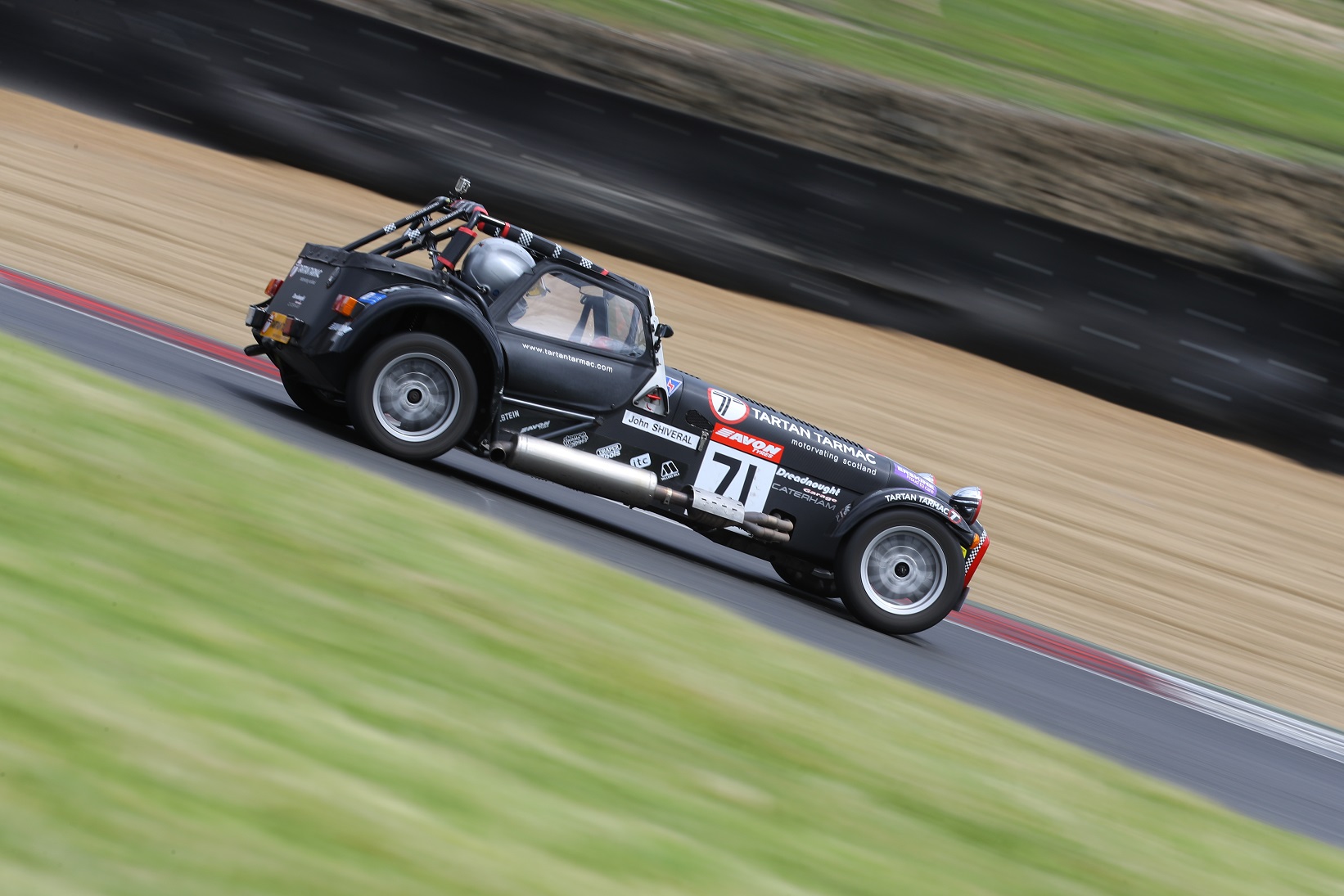 Overall the weekend was chaotic. There were several accidents, both in my Roadsport grid and in others. Chris Hoy's guest drive in the 310R field sadly ended in the kitty litter at Paddock Hill.
I was lucky to get away with losing a wing mirror and a couple of number plates.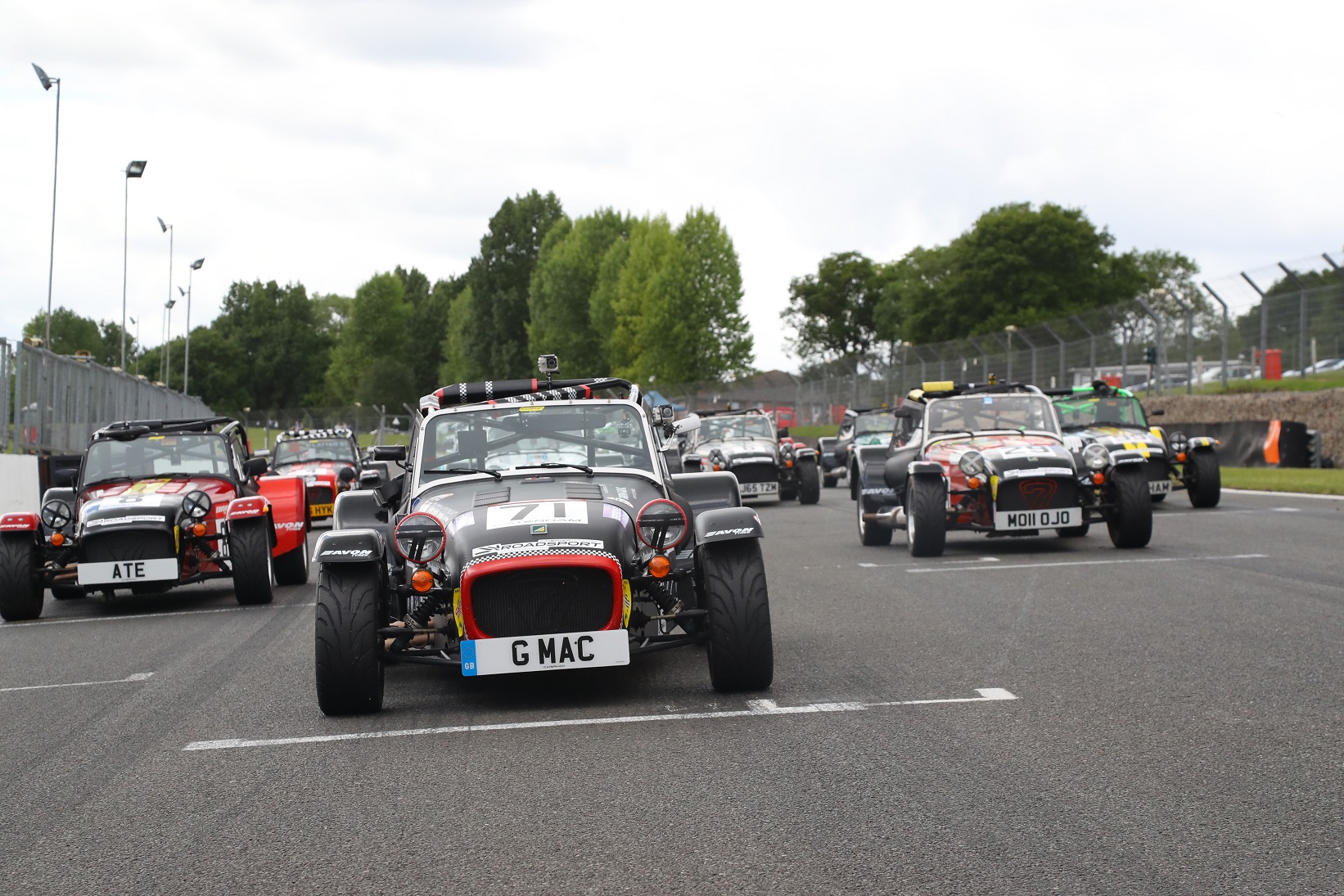 …which explains why you see the "G MAC" plate on the front of my car. Having lost both my number plates somewhere in the scenery on the test day, the Caterham CEO kindly donated a spare that he had. Thanks Graham.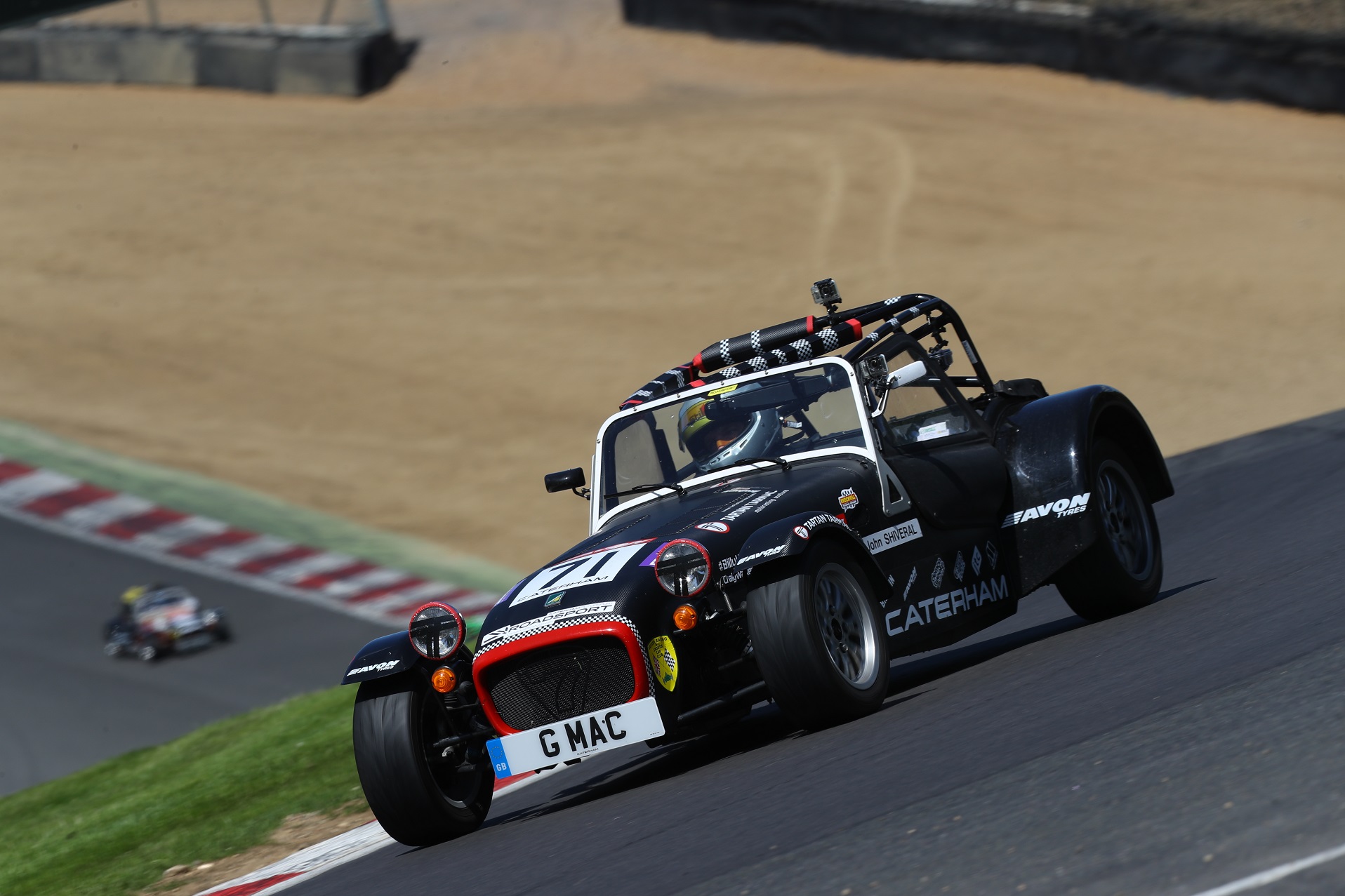 On the test days, I managed to remember to do more of the things I ought to than I had on previous rounds. I was managing tyres a bit better, remembering to study video in between sessions, watching other sessions to see what other drivers did and generally making sure that I was finding my limit at each of the corners rather than waiting, as has been my way, until the last lap of the last race.
As a result, I qualified 16th rather than the usual twenty-somethingth, so I found myself in unfamiliar company at the start of Race 1.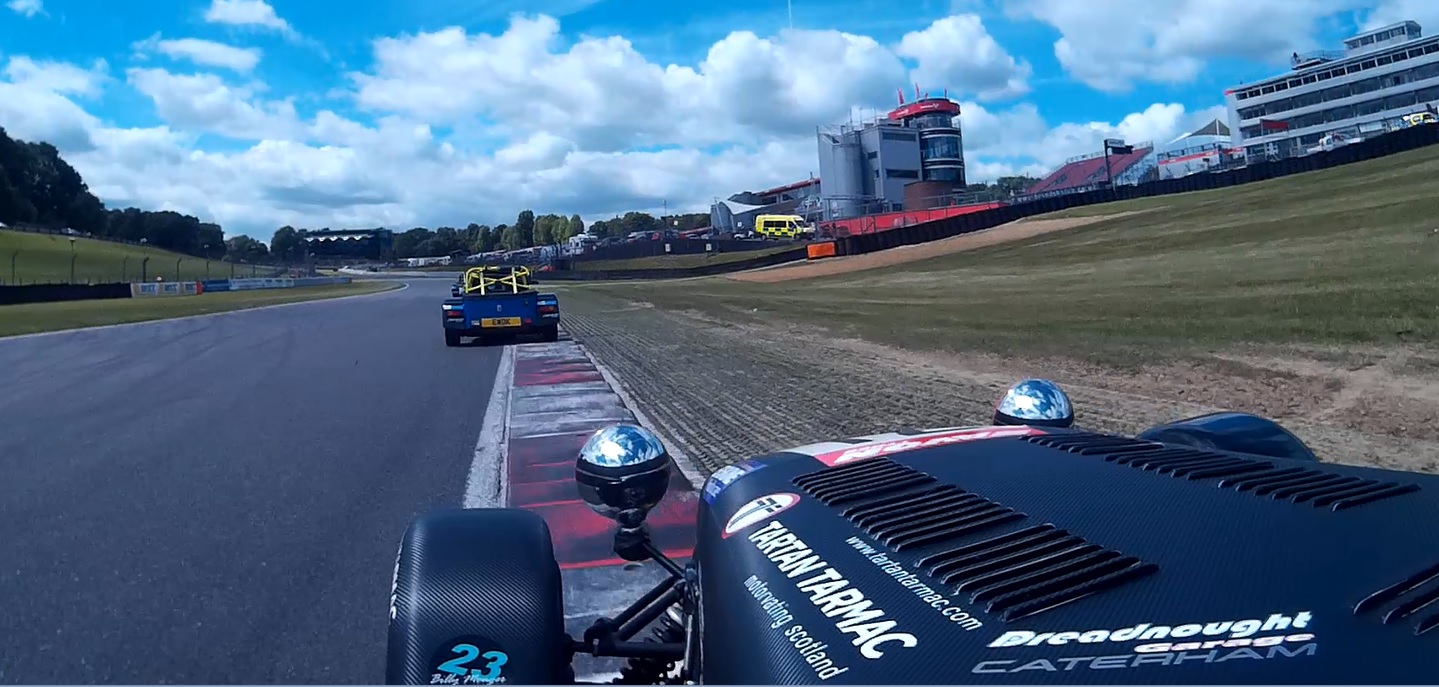 I had quite a good start, making up three or four places but soon settled into a bit of clear air and frustratingly found myself gradually dropping back from the cars in front. I had wanted to get my best lap in qualifying, but I have to admit that it was a bit demoralising to find myself firmly in my place in terms of pace.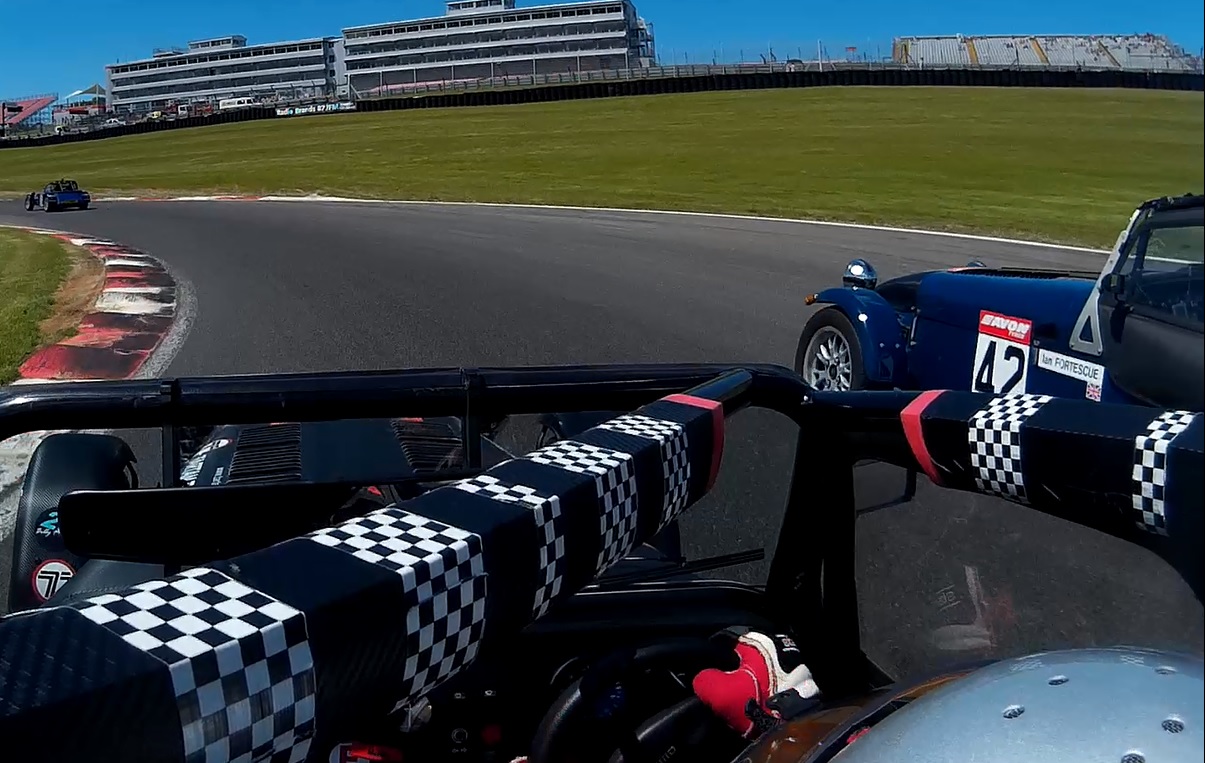 I had some fun defending against one car which had closed in on me when I made a hash of both Paddock Hill bend and Druids on the same lap.
There was also the obligatory buttock clenching moment as one driver rejoined the track after coming off at Paddock Hill and didn't expect to gain quite so much traction when the rear wheels finally got off the gravel and onto the kerb.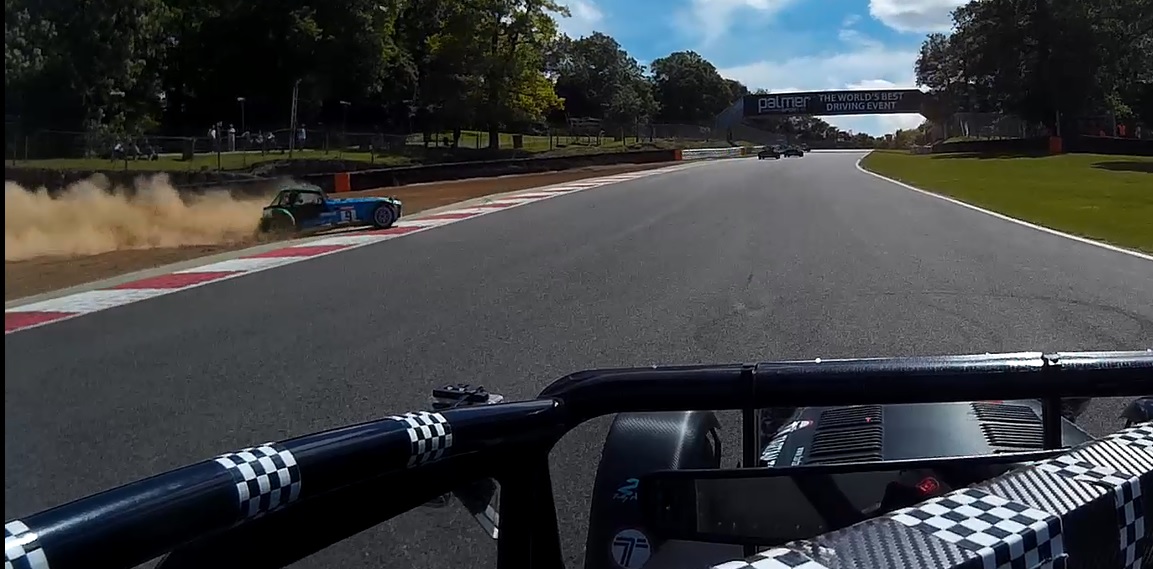 I benefitted from a couple of issues for people in front and, when the race finished a little bit early on a red flag, I ended up in 11th place. That was a huge improvement on the first two race weekends for me and was in fact as high as I had ever finished in last year's much smaller Academy grid, so I should have been buzzing with joy.
However, I pulled into parc ferme, rather deflated and quite shaken as there had been a big shunt on the start-finish straight, and just as I was pulling off the circuit, I saw the marshalls putting up canvas sheeting to hide the scene from onlookers. The last time I had seen something like that had been when a driver lost his life at the Silverstone Classic. I'm relieved beyond words to tell you that in this case, I was chatting to both involved drivers later on that day in the paddock.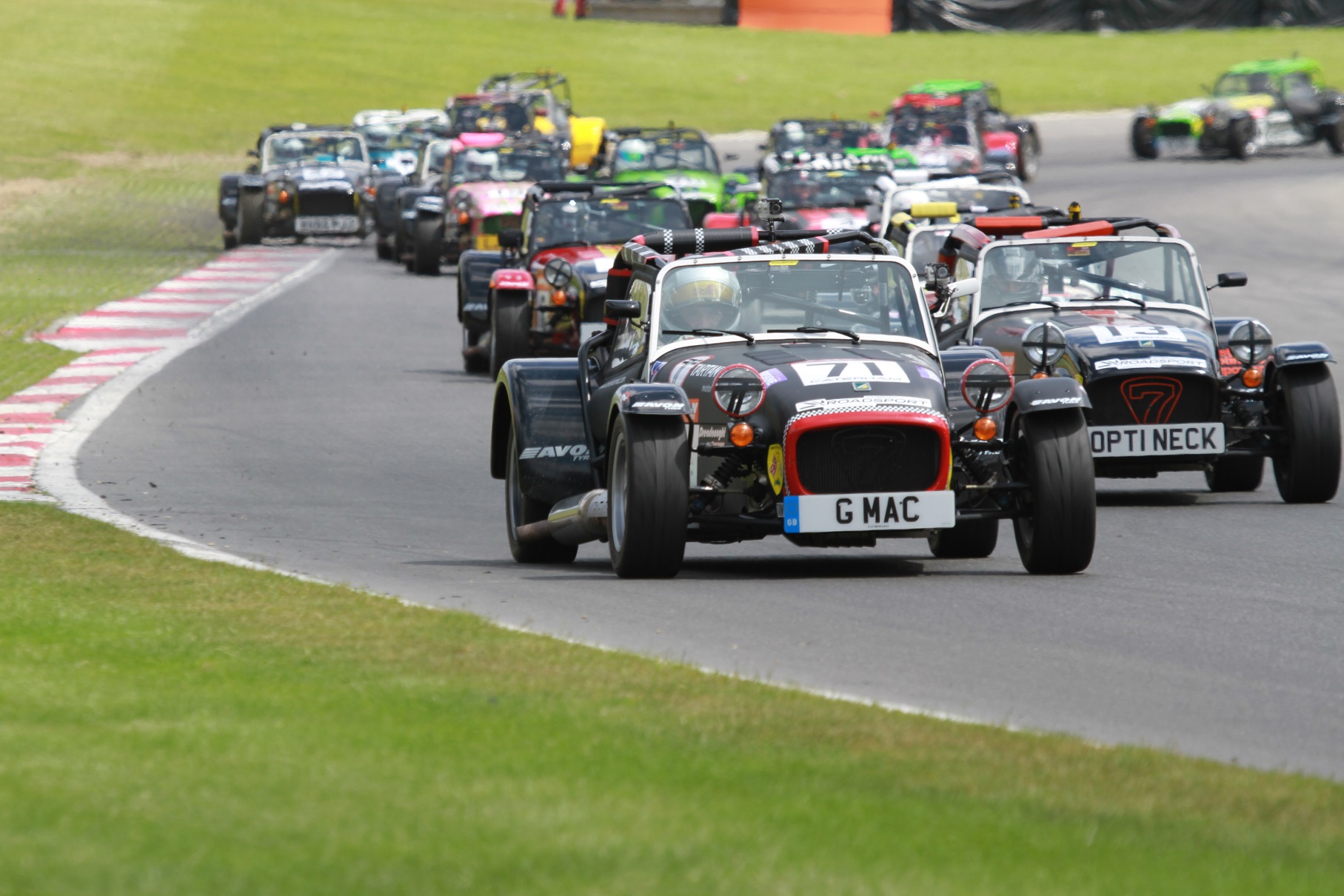 Sunday came and it was time for Race 2. I was starting in 11th! Jings!
I had a good start too, climbing to 9th. I was running in the top ten. This is the stuff of nosebleeds!
Sadly this was also the stuff of chaos, flying debris and injured arms. There was an almighty pile up on the second lap which I was only excused from because I had made a mistake at Graham Hill bend on the first lap and lost a little (just enough as it turns out) ground on the leading pack.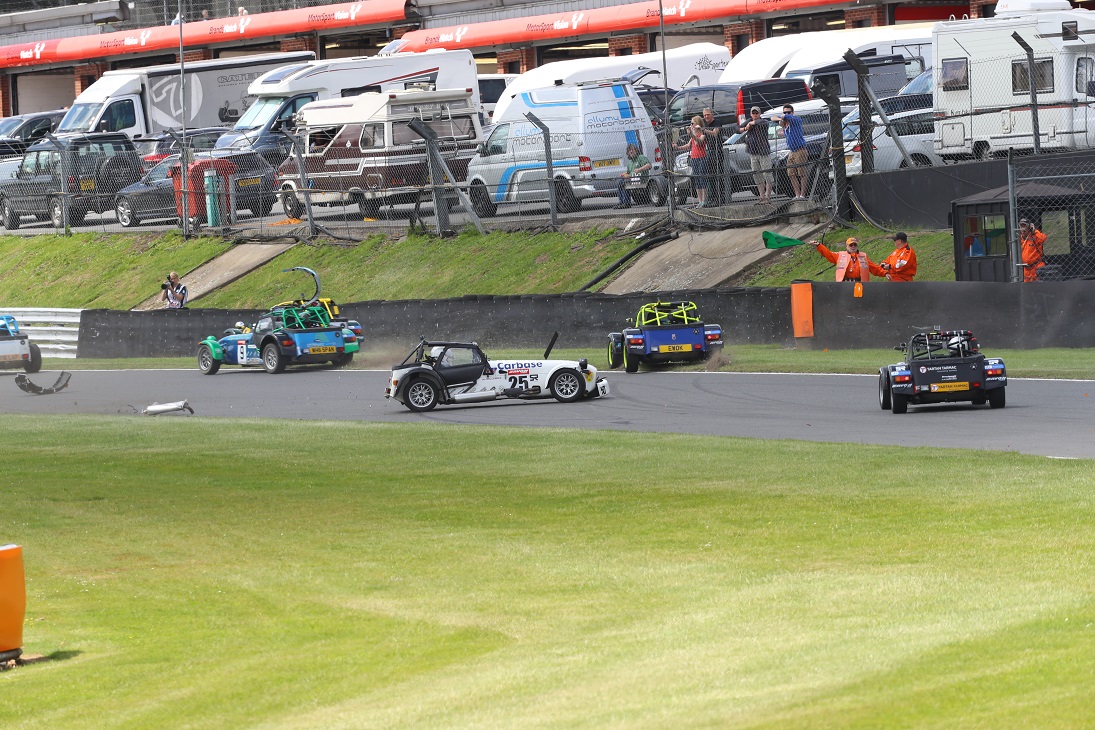 The race was red flagged on lap three. I was running something like 5th, which was nice, but that's not the way you want to get there.
On the restart, I gained one and lost one, but threw a couple away at Graham Hill bend, which I have to admit that I seldom got right all weekend.
I felt that I was forced off a lap or two later and am ashamed to say that I then spent the best part of a lap gesticulating wildly about the injustice of it all. I can report that this did nothing for my race result.
However, the red mist eventually turned into determination and I focussed on closing in on the car in front. So much so that I managed to find half a second on my qualifying time (mixed emotions about that!) and was right on his tail on the last lap.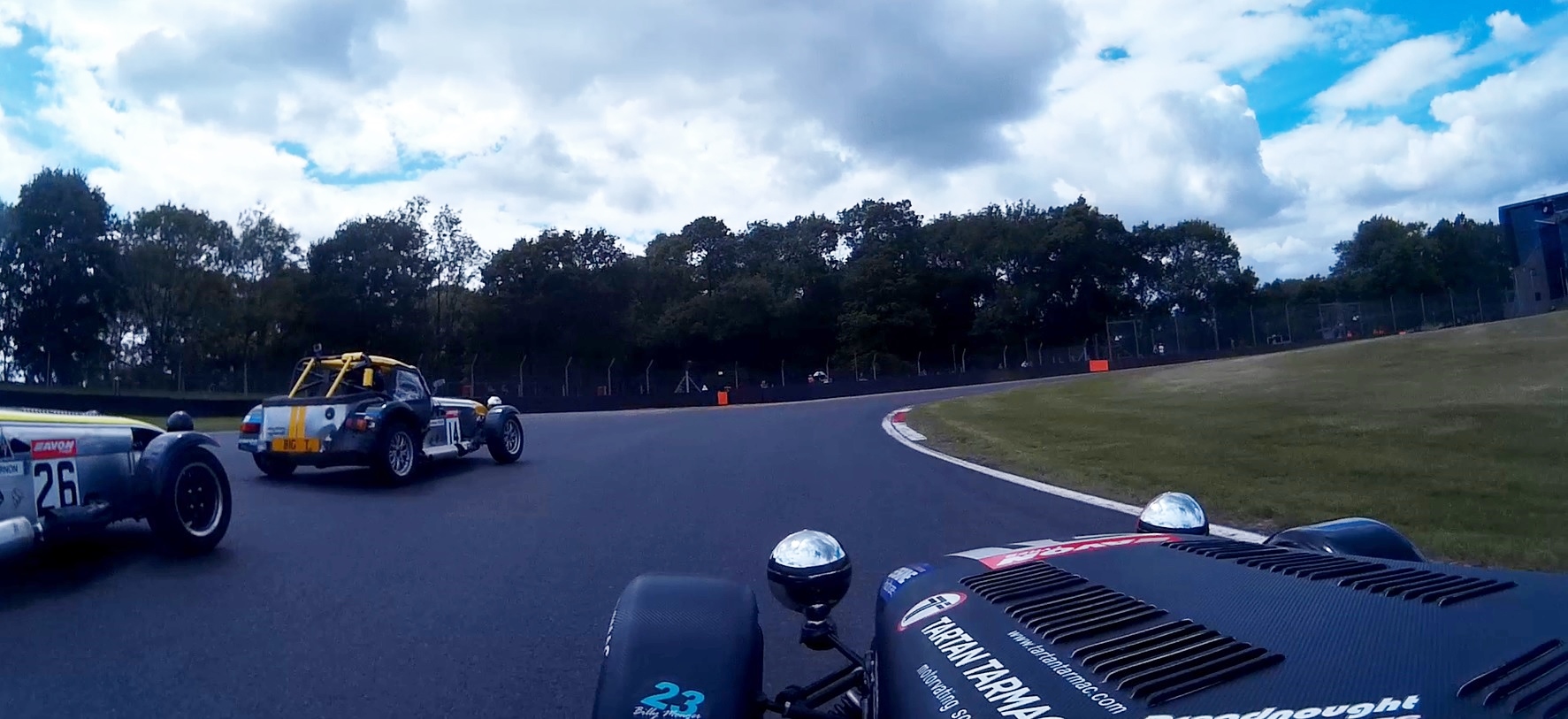 With the 6th place running car also in my reach, I had a chance to take them both at the last corner (above), but I think it would have required a larger dose of bravado than I had with me to make the move stick, so I settled for 8th and my best ever race result.
I leave for Donington tomorrow. I only have one test day this time, but we raced there last year and I loved it, so I'm hoping I can acquit myself well again.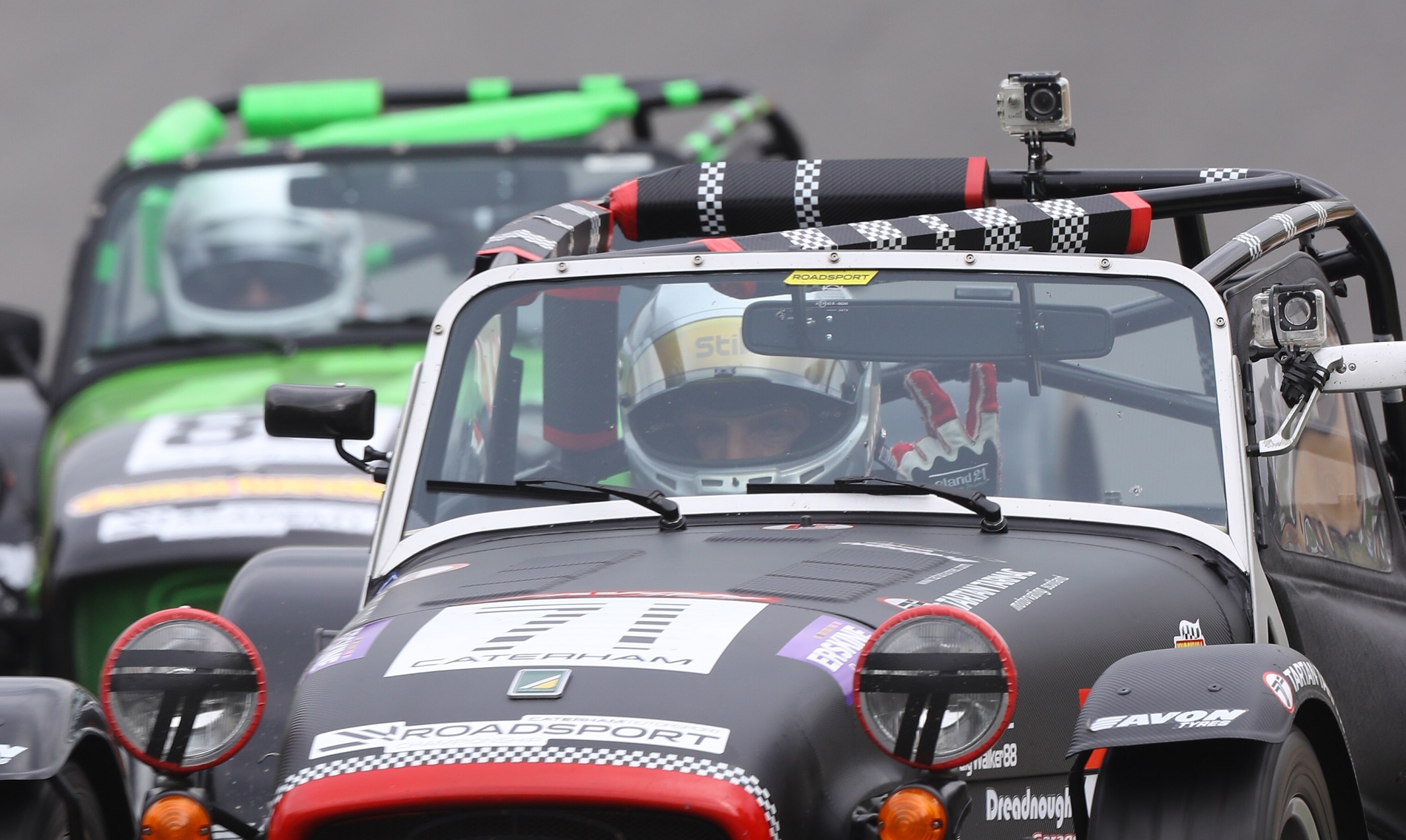 Thanks once again to my sponsors, Knockhill Circuit, Reep Scotland and Dreadnought Caterham. Thanks also to Jon from SnappyRacers.com for some of the images and for putting up with my disgraceful on-track abuse, pictured above.