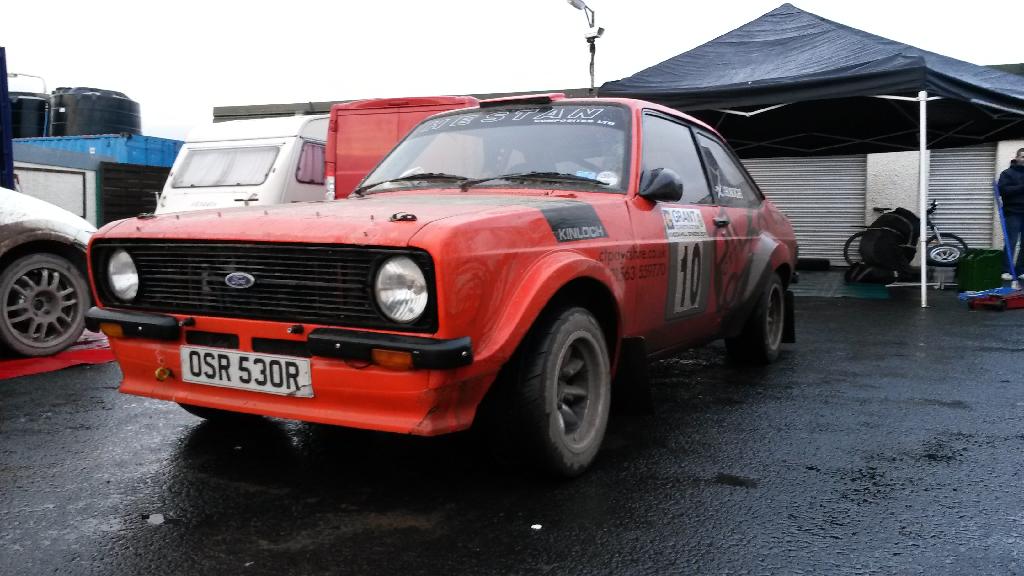 Sat 4th January. Up a hill. In Scotland. In the rain. Only a hardened, bobble hatted rallyist equipped with a thermos flask and a portable shed would add that lot up and get anything close to a good day out. Yet, there I am giving my 1st rally spectating experience a go, and I'm not alone. There's even a few smiles on show.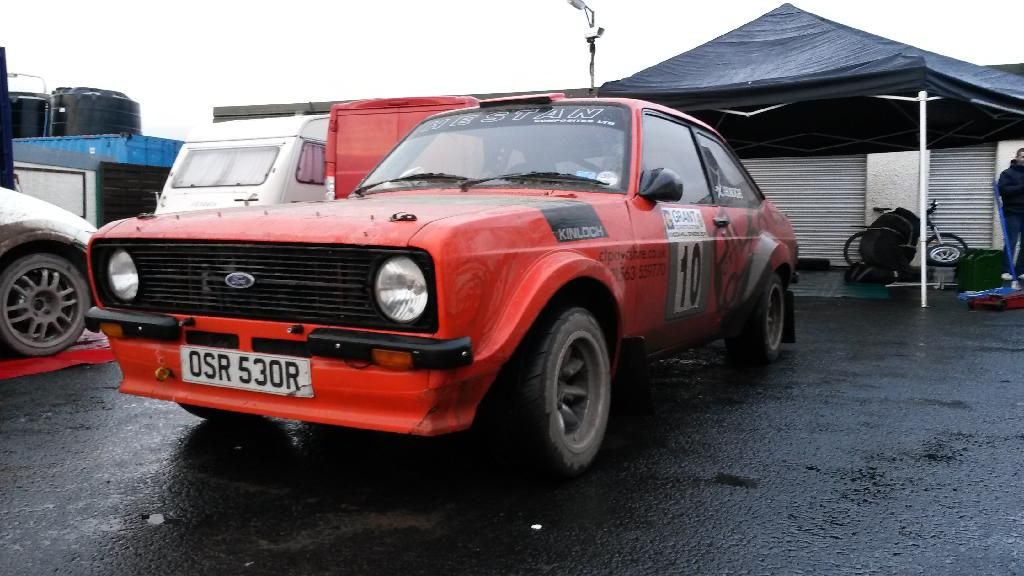 The Grant Construction stages are the 1st Knockhill event of the year and attract quite a range of competitors and viewers alike. It's business as usual at Scotland's premier race track, park up outside, head in the gates and then walk pretty much anywhere you like as long as you're not on the pace notes as a mobile chicane.
The varying stages over the day take on a combination of outer tarmac roads, mud, gravel and laps of the track itself. Competitors are sent off in 30sec intervals, sectioned out in classes (4×4, fwd, classics etc) and race against the clock to cover the same route in the shortest time possible. Simple, eh? Not quite. Due to the layout of the stages, this often results in close call over taking, under taking and liberal use of the lights, horn and front bumper to make room. Think timed sprint meets Rallycross and you're almost there. There's 4 wheel drifts straight off the track, 360* spins, 2 wheeled kerb sailing and lots of sideways malarkey. At this point I hadn't even noticed it had stopped raining. For a bit at least.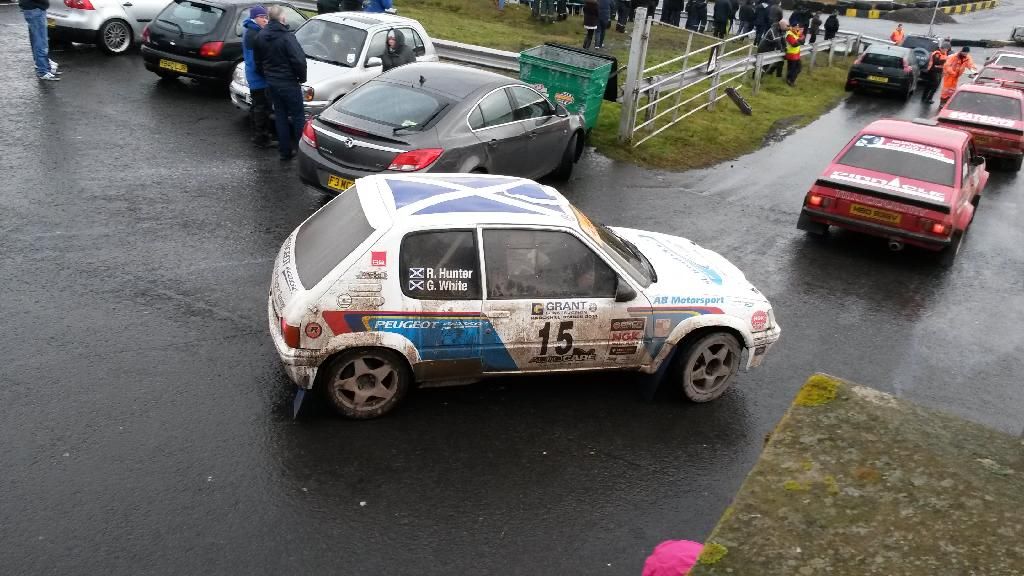 The best part of such events though, for a weirdo autophile as myself, is walking up and down the service areas as teams work away between stages replacing parts, removing collected gravel and refuelling with tea. Lots of tea. From an Argos gazebo to full on race trucks with awnings attached, this is motorsport for everyone. Massive admiration for the team running a Ford Ka who, on suffering a blown gearbox, simply grabbed a team member's road Ka (sorry!) and borrowed their gearbox for the remainder of the day. Between stages, service while-u-wait. Love it.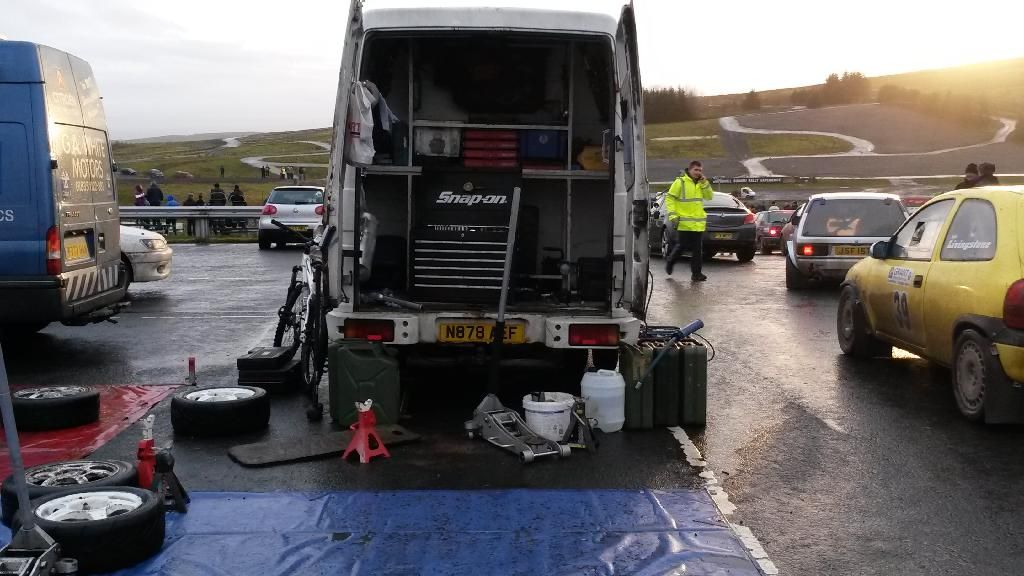 As the day rolled on and each stage completed, the cars grew dirtier and the rivers of oil in the service area grew. The numbers of spectators remained for the full day, despite the weather. There's even heaters outside the clubhouse these days for those less hardcore fans.
If you want to see some excellent motorsport, played out somewhat differently to the norm, you can do a lot worse than a rally at Knockhill. We'll be back this year, who's for joining us? Check out the event calendar, throw a thread up on the forum and we'll see you there.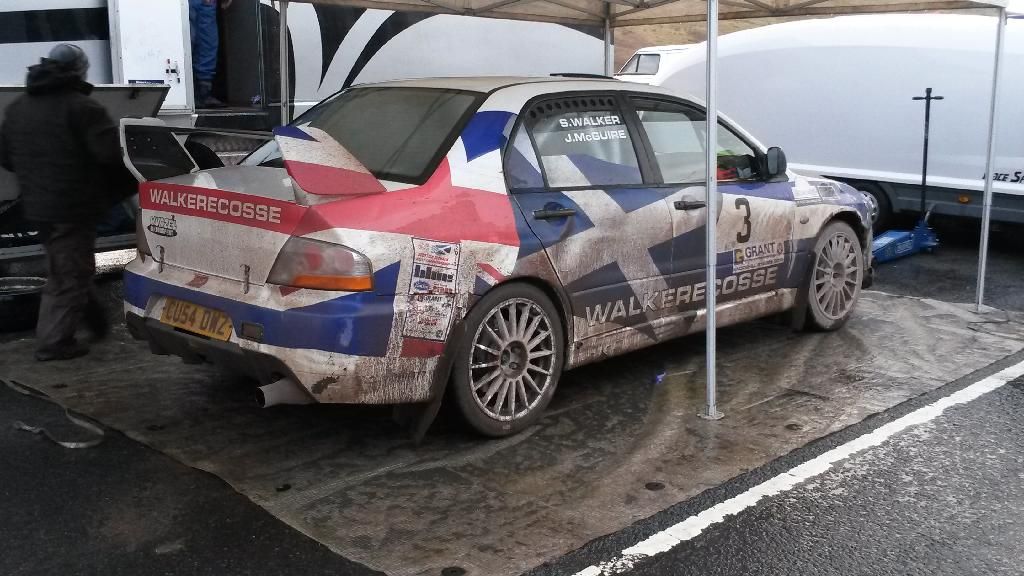 Talk : http://www.tartantarmac.com/forum/viewtopic.php?f=20&t=94
For a collection of excellent photos of the day, check out Jack Green's facebook : https://www.facebook.com/JackGreenPhotography
and Flikr : http://www.flickr.com/photos/101223670@N04/