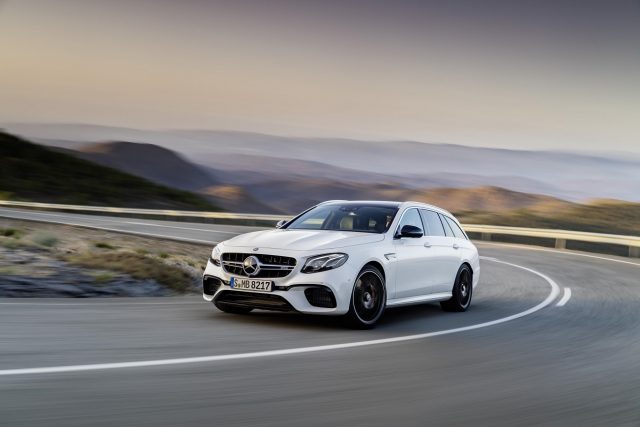 When it takes you longer to say the name of a car than it takes said car to get to 60mph, you know it's going to be fun.
Having spent years playing second fiddle to the Audi RS6, the E63 Estate is now looking like king of the fast Labrador worriers. Turning up the power, cramming it full of tech and sprinkling on the luxury makes for an amazing package…..and a hefty ticket price.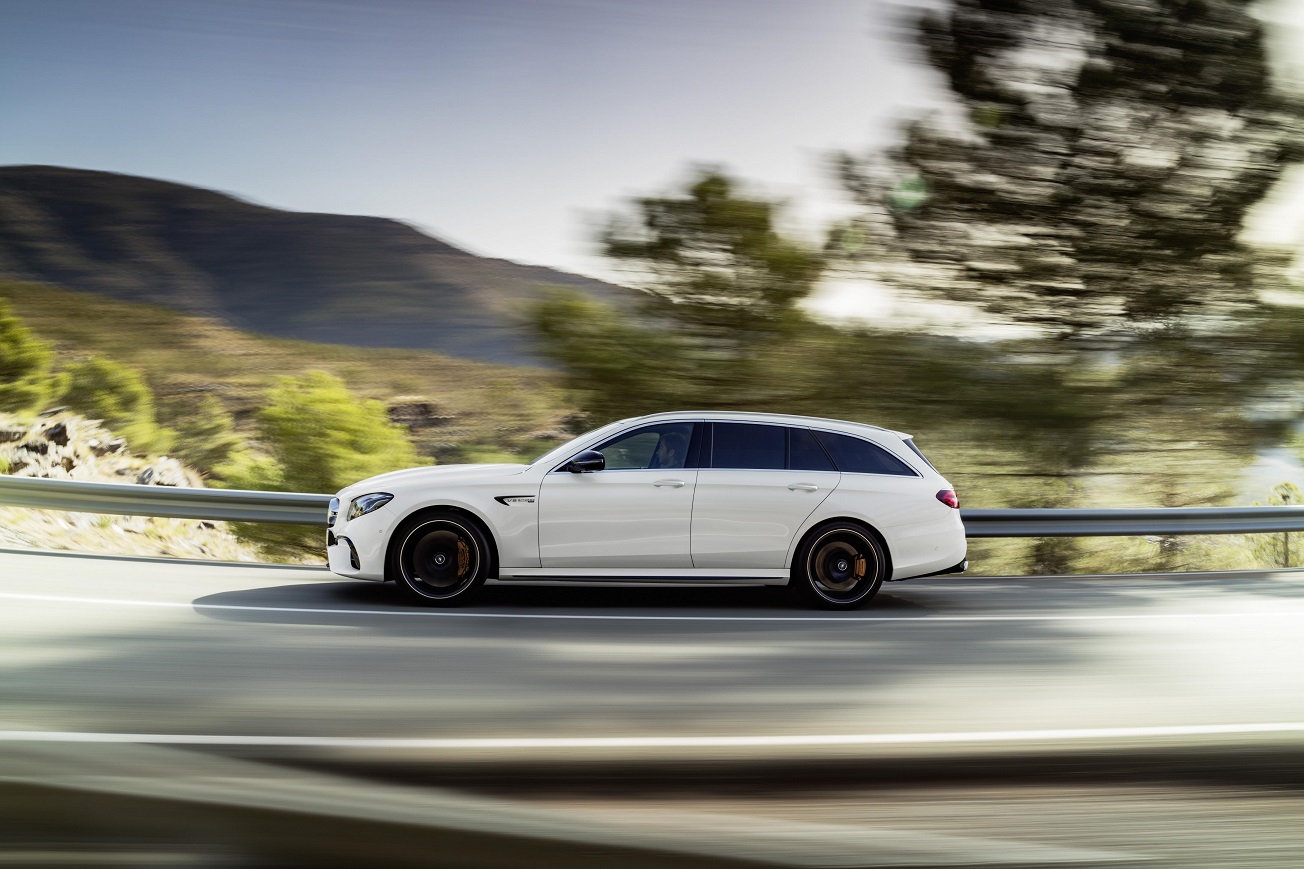 What's most interesting about this new iteration of the fast Merc wagon is that it's not all just about power, straight line speeds and having the top of the range E Class, they've thought about drivers too. Spend the extra £10k for the "S" (probably about £90k total) model and not only do you get permanent all-wheel drive with variable torque distribution, you also get "drift mode".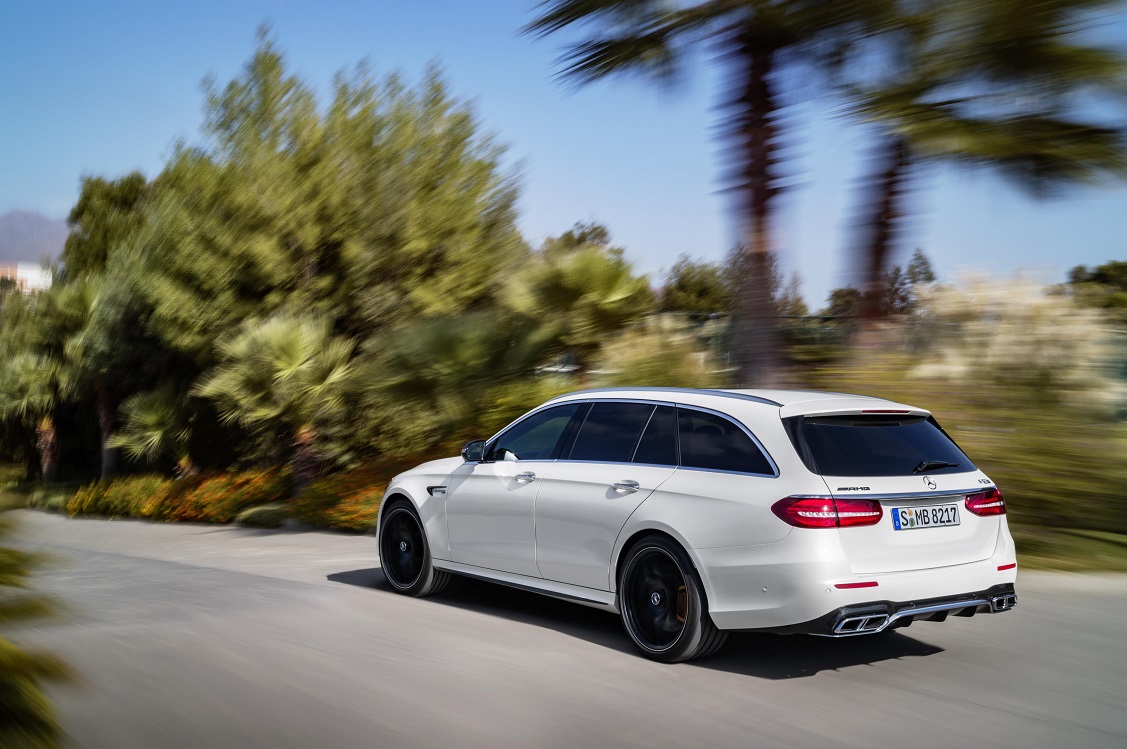 Drift mode seems to be showing up in lots of new performance cars now (see Focus RS review) and plenty of people will probably thing it's a bit silly and unnecessary. Those people are correct, drift mode is silly, but it means that manufacturers are thinking about people actually having fun driving their car rather than just going really fast. Hot hatches and fast estates have pretty much hit the peak of where they can go power wise, manufacturers now have to be pretty clever about where they add value for the new models.
Since we've not been invited to drive the new car yet (hint, hint Mercedes PR team) we can't tell you if drift mode etc are any good, sorry. The idea does seem sound through: four wheel drive for when you want to go quickly and drift mode for when you want to have fun. Coming soon to to the new BMW M5?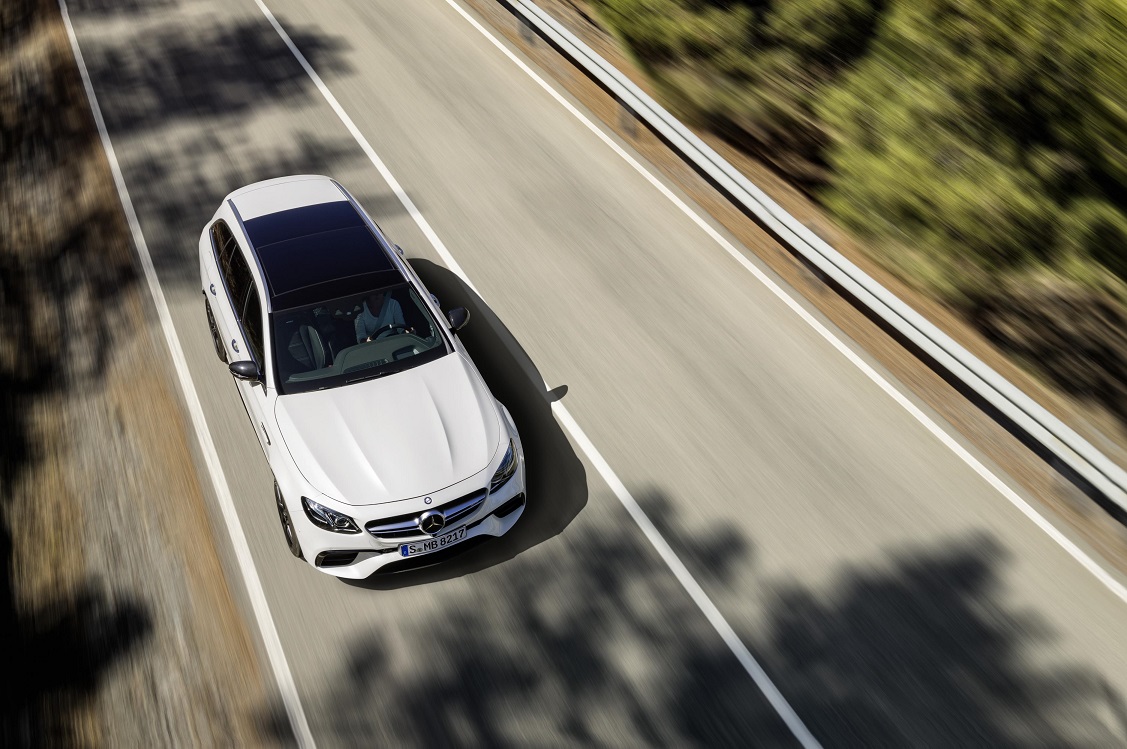 Mercedes have published pages and pages of details on what's better about the new E63 from exhaust back pressures, shift times for the new MCT 9-speed transmission, dynamic engine mounts as standard and three-chamber air suspension system, but the truth is you probably already want one because it looks great, is mega fast and will no doubt sound amazing.
If you are lucky enough to be going to the Geneva motor show then you'll be able to see it before anyone in the UK.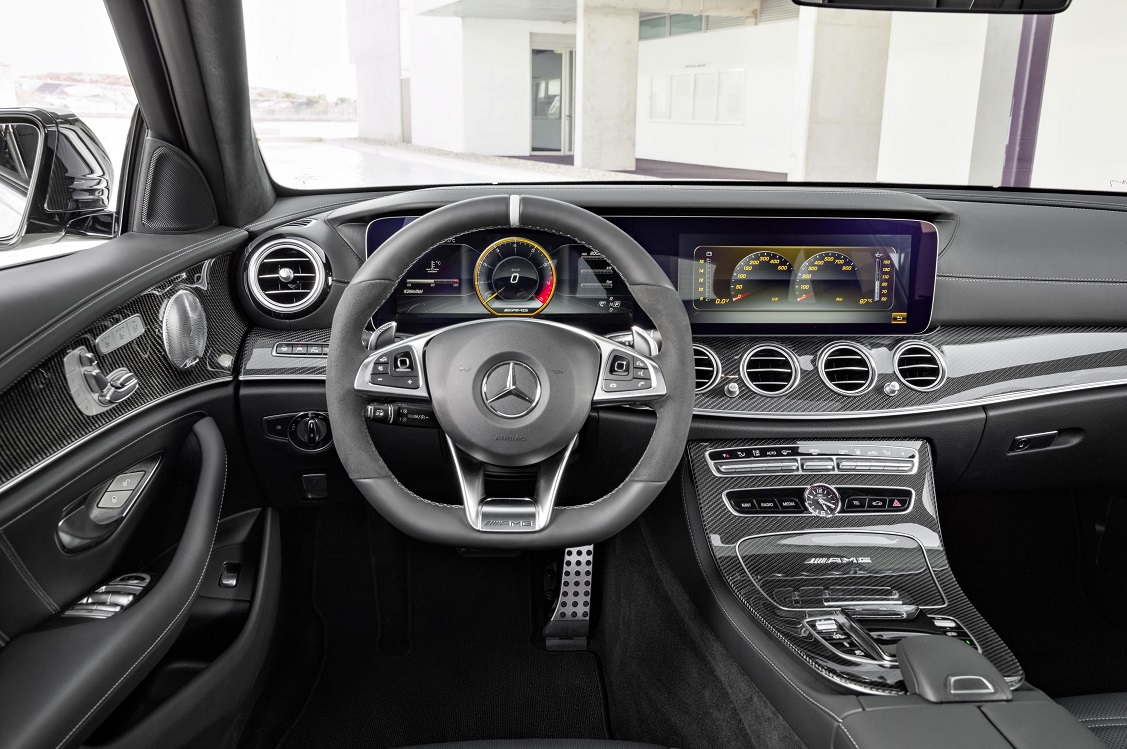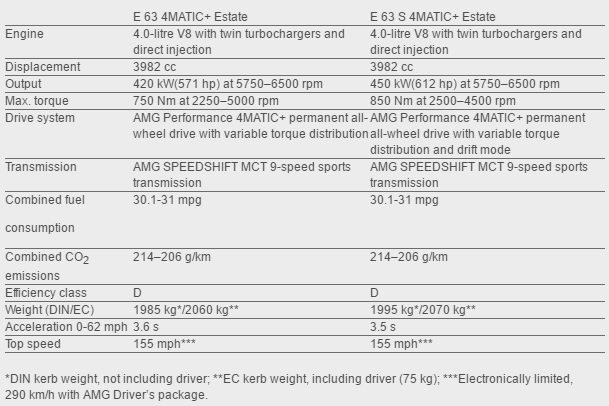 Comments
comments