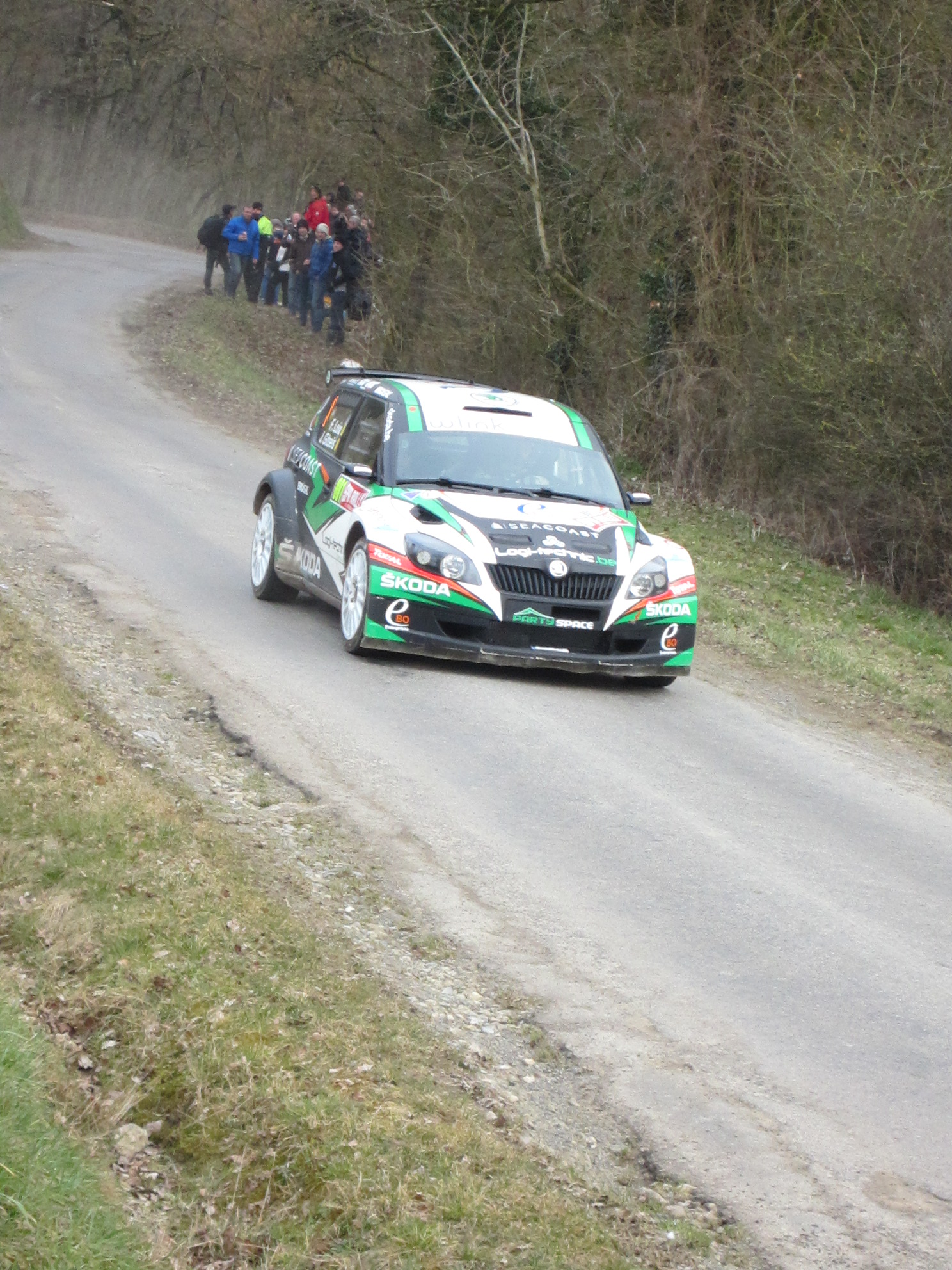 Our man with the bobble hat, William Gillis, is back. This time, reporting from the Spa rally in Belgium :
So, no British rally championship this year, and with it, very sadly, no Jim Clark rally due to the tragic accident that killed three in 2014, meaning rallying in Scotland and indeed the mainland UK is largely trapped in the forests. Now this may seem a bit controversial but I have always favoured the black stuff over the gravel. To my mind you just cannot beat the connection you get when watching a car being driven beyond what your natural senses ever deemed wise, or indeed possible, all on the same surface you will be driving home on. It reinforces that battle in your mind that keeps saying "I can carry more speed" and with it "but I am not that nuts"! One of life's quandaries…..
With all of the aforementioned in mind, I called a Belgian friend whose love of all motorsport is beyond an obsession and asked for some suggestions for a cheap boy's weekend involving rallying, beer, and good company. His answer "Well, we have a new round of the Belgian rally championship next month on Thursday, Friday, Saturday with an entry of eight – S2000/R5 cars, three ex-factory WRC cars, and oh yes, four 911 GT3s" Well it took me all of about half a second to say yes.
£40.78 later, the Ryanair flight was booked, and then four weeks hence I have to pay the £25.99 to park the car at the airport (where is the irony in that then), and we're off. My friend turns up in Charleroi in his less than subtle Clio cup in liquid yellow which looks spot on sitting glinting away in the unseasonably warm sunshine. We fire it up and blast off bound for Spa.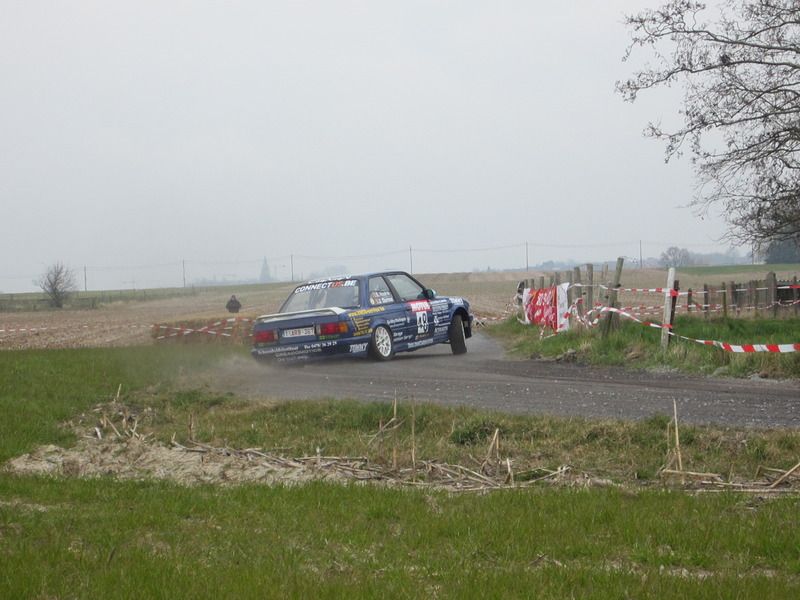 Day 1 – Shakedown – 5 hours of varying sights and sounds of everything, from the home made Fiat Punto kit car, to the ex-European rally champion Patrick Snijers in his GT3 RS, and a few things strike you. 1- Hardly any Mk2 escorts, 2- the lack of silencing regulations on exhausts in Belgium and 3 – the level of commitment shown is a real eye opener.
Day 2 – The unseasonably warm weather has gone, and its -5 degrees outside. No rally in the morning so a trip to the Spa Francorchamps museum which is, admittedly, not huge but some lovely toys tucked away including Gulf liveried Porsche 917K, Ferrari Daytona race car, Ex-Jim Clark Lotus 72 F1 car, and Renault 5 Turbo 2 to name but a few. Quick lunch at the circuit restaurant with a local blasting his Exige around in the background – could be worse.
In the afternoon we head out to the stages and the proper action begins. First the S2000/R5 cars and, for a 1.6 turbo, the R5 cars are undeniably quick, so much so that they are eclipsing older 2.0 WRC cars in overall pace, the power of progress. Freddy Loix battles away in his naturally aspirated S2000 Fabia and is hanging on to it with steeled eyes, determination, and a driving philosophy of right foot hard down at all times, left to control the entry speed.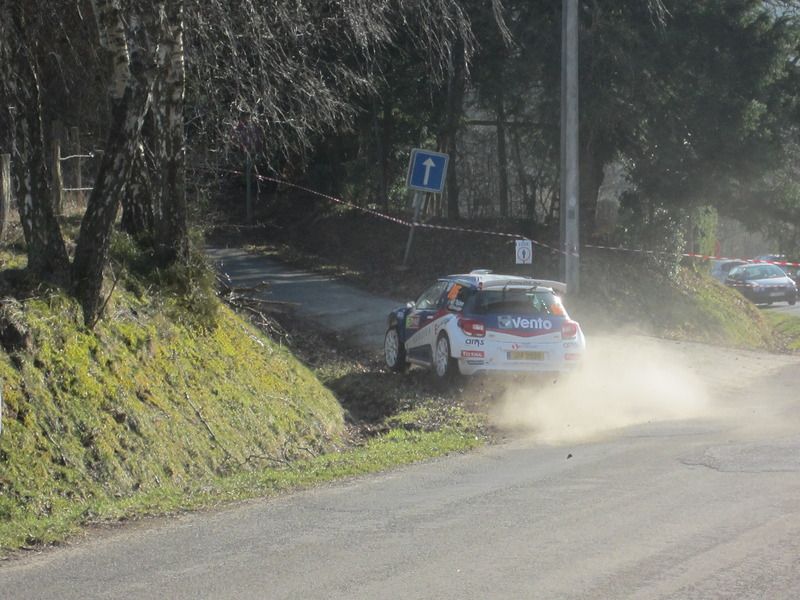 Then comes the noise, those GT3s. You can hear them from about half a mile away like someone has stolen the engine out of Jim Clarks Lotus 72, put it in a 911, and told the driver he cannot let the revs fall below 9,000 rpm. It's so loud than when one passes by you can feel your internal organs move and your ears ring for about 15 seconds afterwards. All motorsport should be this way. In the evening we head off to the night stages. Camp fires, and impromptu barbeques, with a few beers along the way. All good fun but we lose Patrick Snijers from the event just four hundred yards up the road from us when we hear the car howl up the gears to fifth and then the sickening sound of an all-too-long lock up, followed but a thud and a few seconds of silence. Run! Yells my friend and off we head into the darkness. En-route we hear the car fire up, and lots of revs, but nothing more… When we get to the scene we find spectators trying to get the nose out of a ditch, but something's wrong, no matter the revs the rear wheels don't move. At this point a spectator opens the driver's door and tells Snijers. To say he is not amused is an understatement, he gets out of the car and asks for a torch, by the time it arrives its clear to see a long streak of oil running down the road, and my friend translates multiple French/Flemish swear words. It becomes clear that this is the second time in two events where the diff has just locked solid at high revs in fifth gear, with no warning, and he is not seeing the funny side!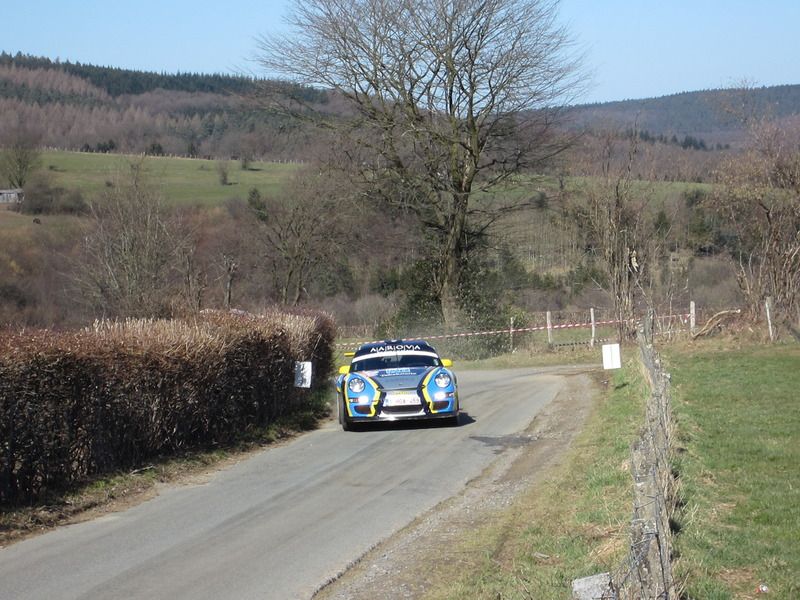 At this point we need to give credit where credit's due, the lad with the home made (circa 2003) fiat Punto – Stephan Herrman had passed us all day looking like he had lost all sense of sanity or self preservation so we check the position after day one. Unbelievably, he is up to 8th! In this company it's a sensational result. We mention this to some fellow spectators and one summed it up with the quote of the weekend – "Yes, I saw him earlier today and I was convinced his right foot was pushed so far down it was touching the headlight!"
Day 3 – The good weather is back, but sadly no more Punto who has to retire overnight with "personal issues", a real shame. It's another day full of roads that range from the almost circuit wide, to those barely wider than the car. It's a great day full of much of the highlights of the previous two days. In the end the rally the win goes the way of the ex-factory WRC driver Freddy Loix in his ex-factory S2000 Skoda Fabia. A great result in slightly older machinery than some his rivals, but for me the noise of those GT3s are the highlight and will live long in my memory, well at least until the next time I can sneak another boy's weekend away.
Enjoy this on board clip (volume up to 11) :