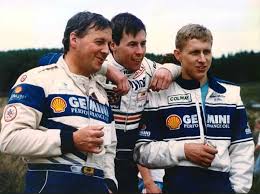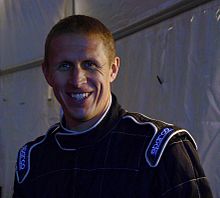 Before reaching the hefty heights of the World Rally Championship stages, Alister McRae started out by competing in Scottish Rally Championship events. Being the son of the five-time British Rally Champion Jimmy McRae and the younger brother of the late 1995 World Rally Champion Colin McRae, success was always on the cards and in 1992 he won the prestigious Shell Scholarship and the production category of Great Britain's round of the World Rally Championship. The following years saw Alister climb the ladder and receive recognition for his achievements. This progressed with winning the British Rally Championship outright in 1995, at the wheel of his works Nissan Sunny. More manufacturer drives ensued, with a two-year contract being signed to drive the Formula 2 Volkswagen Golf. A one off pairing with his brother in the Subaru World Rally Team on the Rally of Great Britain of 1998 was the only time the brothers raced as a team. After competing for 12 years in the WRC, Alister moved to Production World Rally Championship before finding success in the Asian-Pacific Rally Championship which he won in 2011. Having raced in such prestigious events as the Race of Champions in 2007, the Dakar Rally in 2009 and having won Autosport National Rally Driver of the Year in 1995, he now lives a family life in Australia and is running a successful driver training business.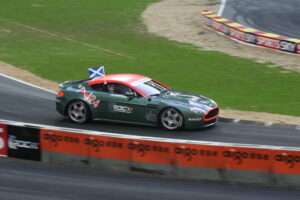 Having been invited to go to the Goodwood Festival of Speed by Toyota last year, we took the opportunity to speak to Alister after the event to see how he was getting on and his thoughts, reflecting on Scotland from the other side of the planet.
TT: How's life down under and how was Goodwood?
Alister: Life down under is going well. Goodwood is an event you should definitely visit. I was last there in 2008 and it has grown a lot since then so would recommend the trip down. You need to give yourself a couple of days as there is lots to see.
TT: So, at what age did it become obvious that you were going to get into driving a rally car and join in with the rest of the family? We know it was in the blood, but was it a natural progression where it was expected, or did you have to ask?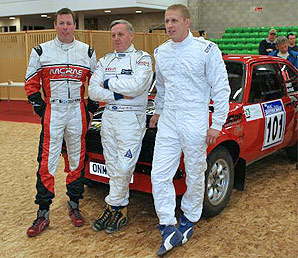 Alister: I continued on riding motocross after getting my drivers licence at 17 but after needing a second knee operation I decided it was time to move to four wheels. After doing one event in a borrowed car I bought Colin's recce car he was using and built it into a full spec rally car. I'd have been 17 and half.
TT: Driving roads in Scotland, I know you've travelled the world and have seen some special places, but do you have a favourite road/rally stage in Scotland? Is there anything that stands out? Is there anywhere you'd like to visit if you were home?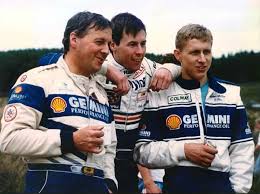 Alister: There a lot of great stages in Scotland, spread from the borders up to Aberdeen but if I had to choose one that sticks out it would be Craigvinean in Perthshire. I've competed on it many times and always manage to pull something out the bag as far as stage times go.
One of the things I look forward to when back in Scotland is driving on the local roads. After the long straight roads of Western Australia to drive on the twisty flowing roads of Scotland is great.
TT: What's your daily driver right now and why did you choose it?
Alister: My daily drive is a Ford Ranger XLT "Ute", as they call it in Australia. The reason for the car is it works well with my life style here. You can throw the motocross or enduro bike in the back, tow the jet ski on the beach and it fits well with the driver training business, which is mostly 4×4 training. The other reason being the roads here are straight and fairly boring so a performance or sports car would be a waste!!
TT: What was the best car you ever competed in?
Alister:The best car I competed in was probably the Subaru WRC on Rally GB in 1998. At the time it was one of the most competitive cars and great to drive.
TT: What would it take to tempt you back to Scotland?
Alister: Scotland will always be home and a great place but at the moment it's another Perth for me. As for moving back? I think I'd need to get a divorce and leave the wife and kids here. Although you never know what the future will bring.
Alister will be home next week to compete in the McRae Rally Challenge at Knockhill on the 16th/17th of May. There are still tickets available for this, so get yourselves there and enjoy rallying at its best with the long list of drivers and cars making an appearance at this very special event.