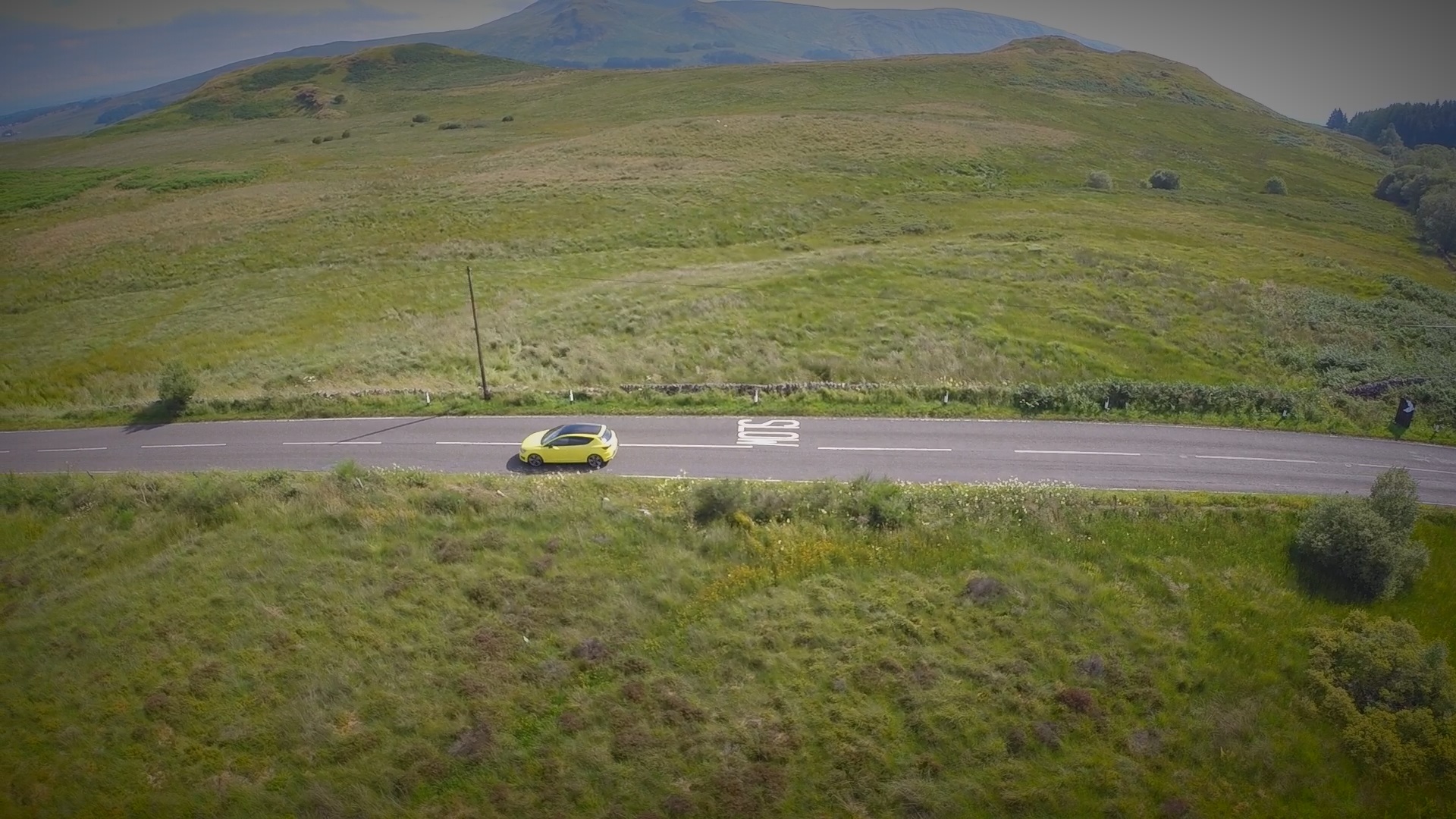 TT are really hitting the big time, we have Liz Cowan Sunday Mail motoring Journalist working with us now. Have a read below at what Liz thought of the Seat Leon Cupra 280 then watch our video at the end.
When my pals at the Seat press office told me they were sending me a Leon Cupra to test drive and it was going to be wrapped I thought they had taken the hint and were sending me one as a gift.
Unfortunately, I had got the wrong end of the stick and the wrapping they were talking about was a vinyl colour wrap which basically changes the car's colour without requiring a respray job. This is a clever way to give your car a makeover and if you get fed up with it then you can revert back to your original colour easily.
However, quite why they felt the need to change this Cupra's colour from white to canary yellow is beyond me but there is no doubt it added extra oomph to this already striking car.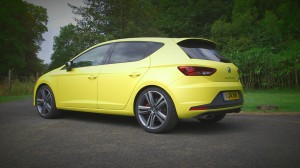 The Leon Cupra 280 is a hot hatch that packs a punch. The power of this car is impressive even at low revs and when you hit the gas will have you travelling at 62mph in just 5.7 seconds.
I am a big fan of automatics and this DSG gearbox doesn't disappoint as the gear changes are smooth and quick.
Steering is responsive and extremely accurate and you can tailor the car's settings to suit your preference thanks to the Dynamic Chassis Control system. You get a choice of Comfort, Sport, Cupra and individual. This adjusts everything from accelerator responses to steering and suspension.
You can also disengage the stability control on the Cupra, something that you can't do on lower spec cars in the range.
There are two versions of the Cupra available in either three or five door options. You also get to chose from the 265bhp version or the 280 I drove. The first is slightly cheaper and while there isn't much in it performance wise the 280 benefits from larger 19″ alloy wheels, black exterior detailing as standard, Satellite navigation and red brake callipers with the Cupra logo.
So we know this is a car that won't disappoint you in the speed stakes but is it practical enough to live with day to day?
Well, the good news is this souped up Seat has been designed to give you all the sports credentials you would want but also delivers as a practical family car.
The five door version is definitely the best option for ferrying everyone around.
The large door openings coupled with plenty of leg and head room in both the front and back seats means everyone is happy.
It also boasts 380 litres of boot space which jumps to 1210 litres when the seats are folded.
In the boot you also get handy hooks for your shopping which stops it rattling around every time you turn a corner. It's the simple things that make me smile.
On the inside there are plenty of storage compartments dotted around too meaning the cabin can always be a neat and tidy environment.
The leather seats on my model, which were an optional extra, were comfy and that leather added an extra touch of class. The dash was well laid out and all functions are simple to operate.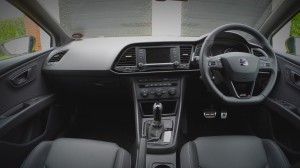 I have enjoyed driving every Leon in the range but his one is definitely special.
It offers everything you would want from a hot hatch. It looks great, has a fab interior, plenty of power and offers everyday practicality.
This Leon Cupra isn't cheap but it is cool in every way. And that's a wrap from me.
Liz Cowan
Tech Spec
Seat Leon Cupra 2litre DSG
Price – £28,865
Top speed – 155mph
Co2-154g/km
combined fuel economy – 42.8mpg
Let us know what you think of the Leon over on the forum
LeonCupra280 from John Steele on Vimeo.