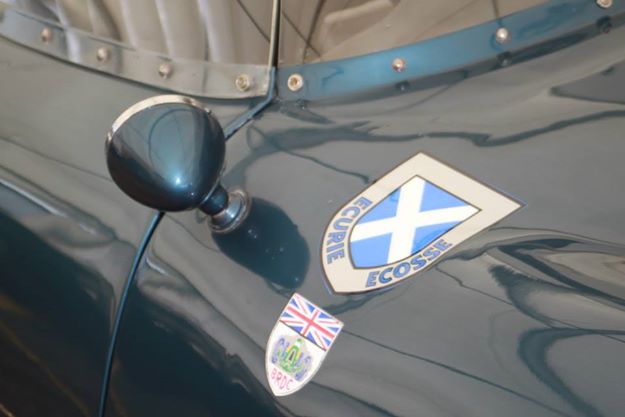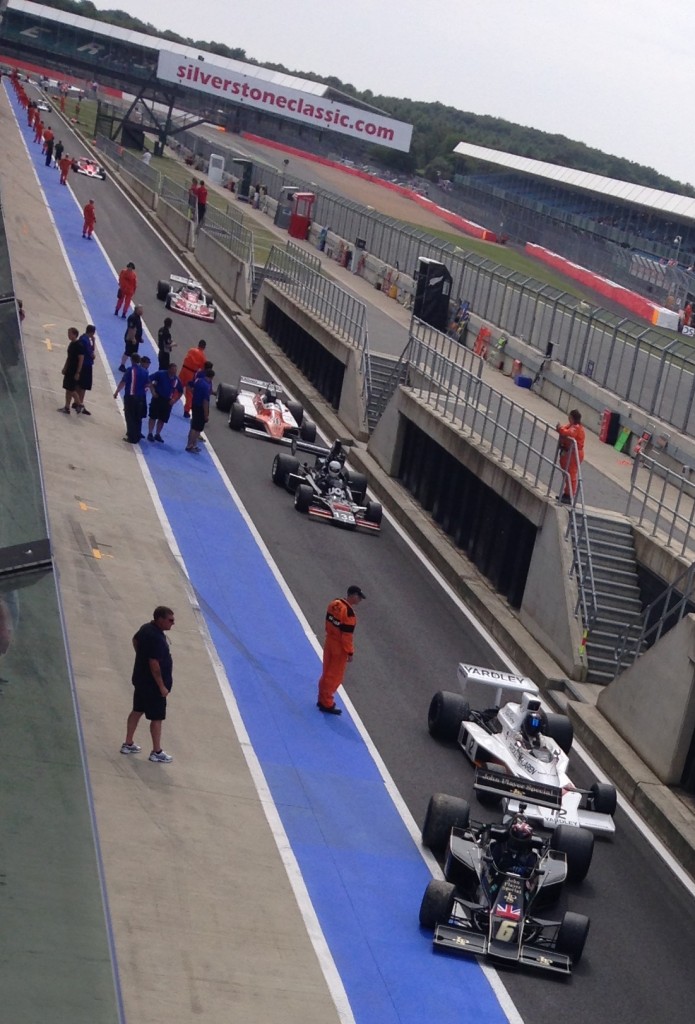 You may have noticed that Tartan Tarmac, while concentrating on the Scottish motoring scene, has also been travelling further afield to take in events that Scottish motoring fans may like to know about and visit in future. Continuing with this theme, I was charged with reporting back from this year's Silverstone Classic which took place on 25th to 27th July at the famous Northamptonshire circuit.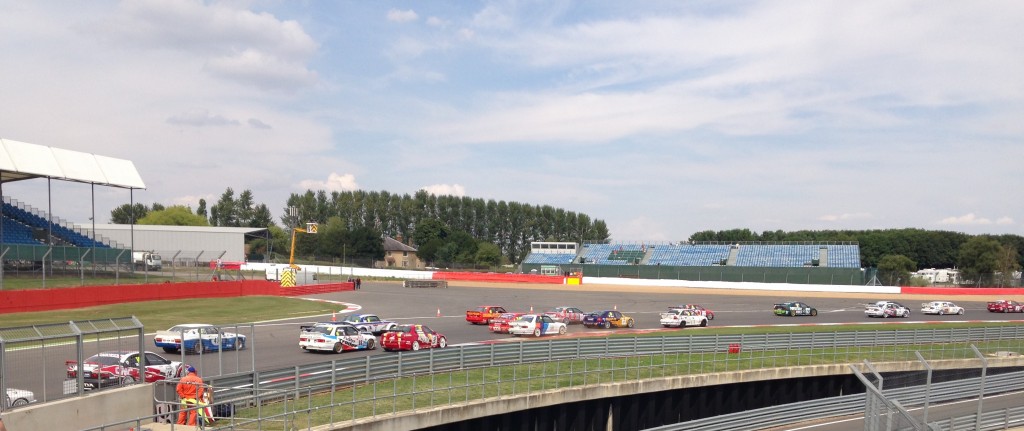 So what is it? The Silverstone Classic is first and foremost a race meet for classic cars. It is often billed as the biggest classic racing festival in the world and if you visit you would be hard pressed to disagree. With on-track action for each of the three days, there is practice all day on Friday and at least 10 races on Saturday and again on Sunday.
Unlike some events, it isn't trying to be an up-market garden party. Tickets are fairly affordable, especially if booked via a car club. Beer, burgers and pizzas take precedence over smoked salmon and champagne and although hospitality packages are available and are no doubt very good, you won't miss your VIP pass, as there are remarkably few areas with limited access and most grandstands are free and uncrowded.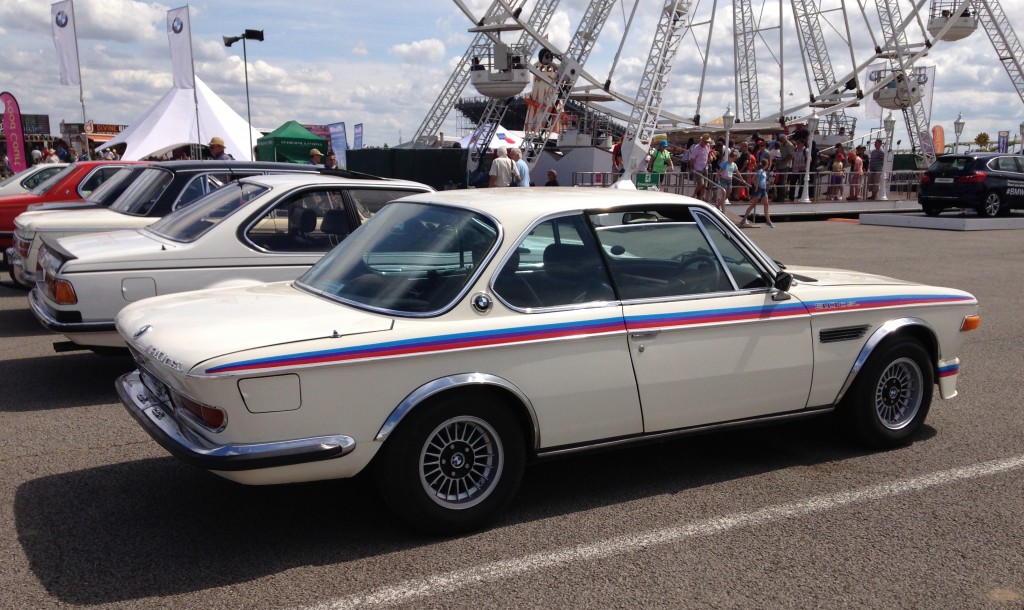 Racing
Racing at Silverstone is fast, with plenty of overtaking opportunities on the wide track with long straights and fast corners. The historic F1 cars (think Ayrton Senna's Lotus) and Group C Le Mans machines (think Silk Cut Jaguar) can really stretch their legs down the Wellington straight.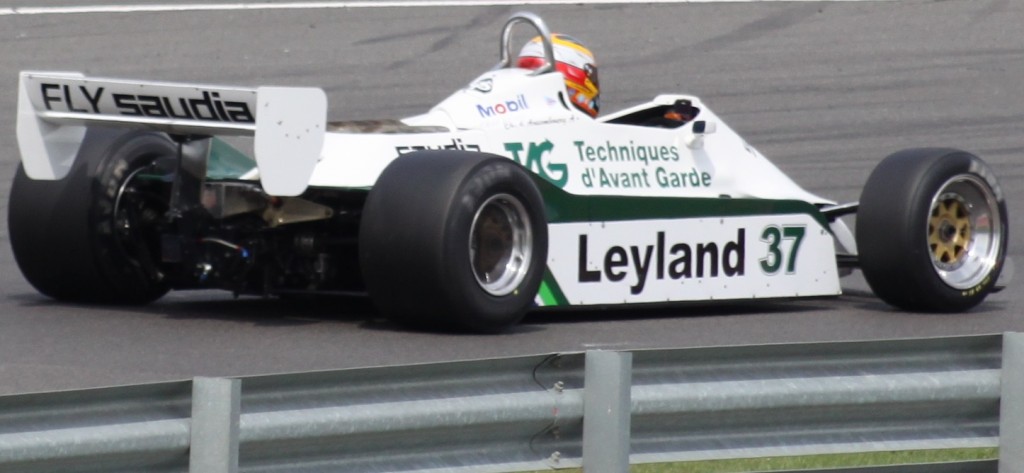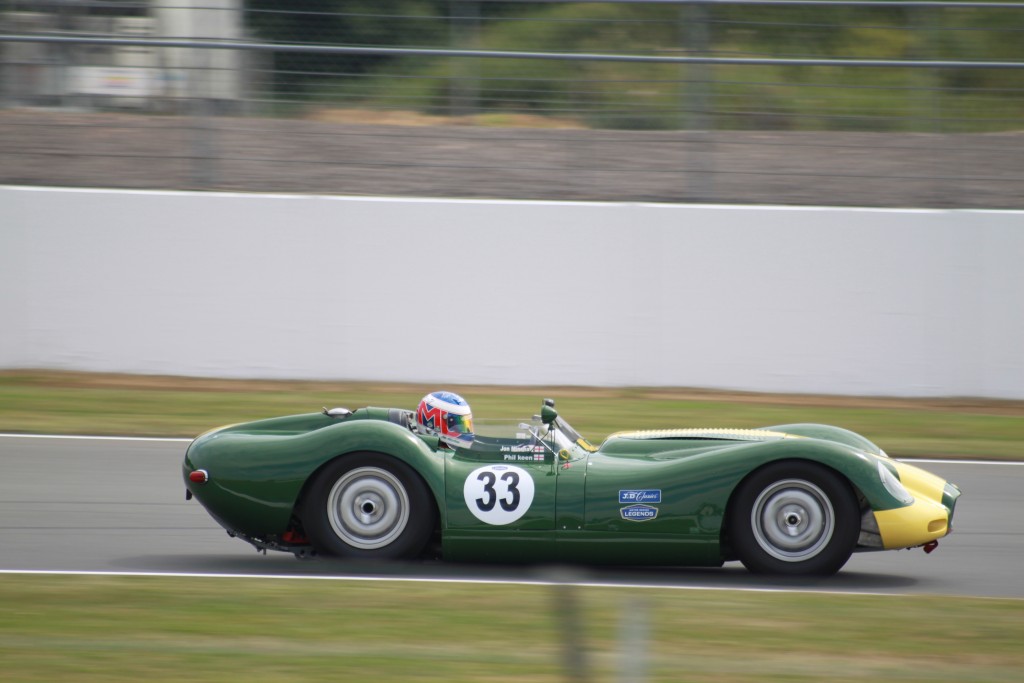 Some of the best racing, at Silverstone and throughout the classic season, comes from touring cars, with races for former BTCC machinery, which this year included John Clelland in his Vauxhall Vectra taking on the Mondeos, Primeras and Lagunas once again. The historic Under 2 litre Touring Cars (U2TC) can also be relied on for fierce competition.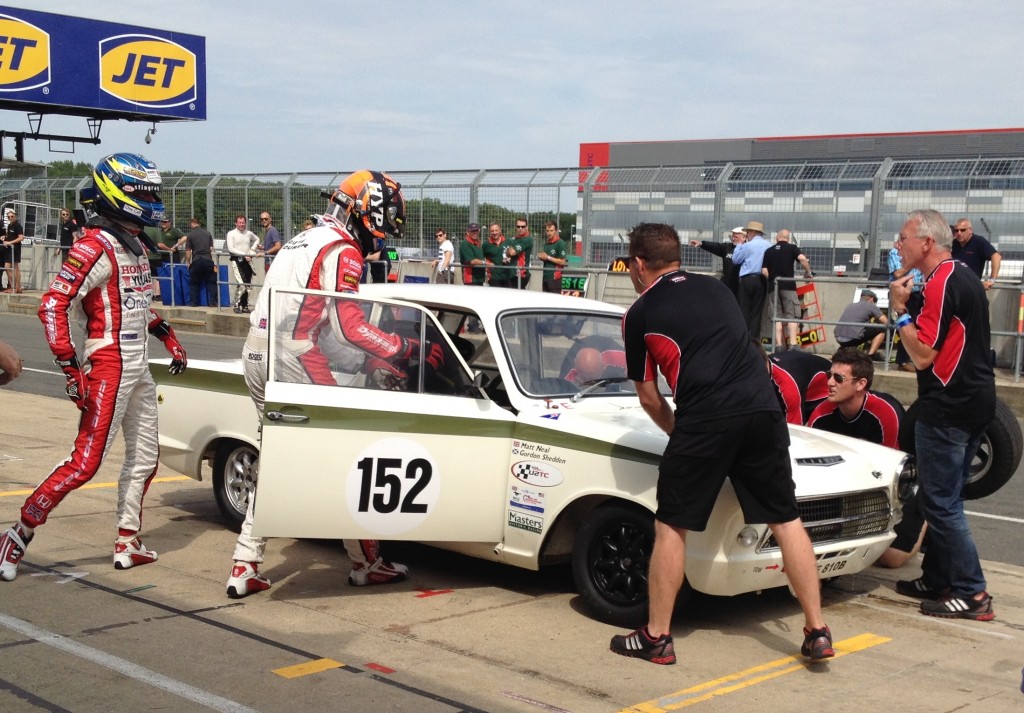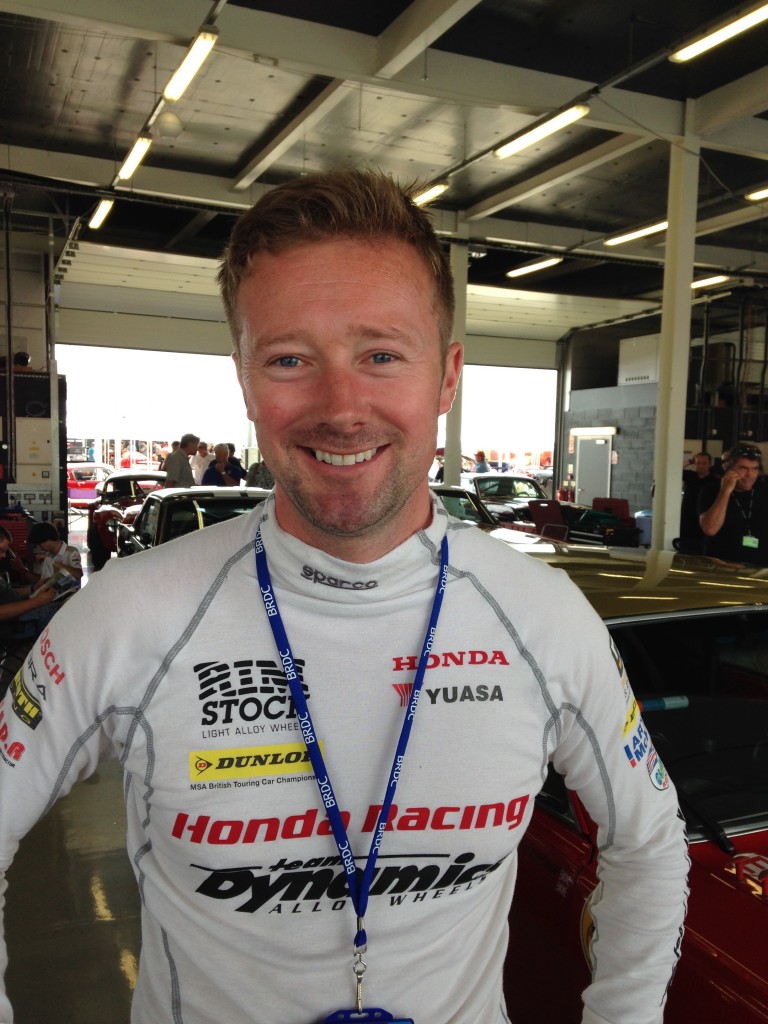 Here, Lotus Cortinas do battle with BMW 1800ti's, Mini Coopers and Alfa Romeo GTAs. Current BTCC peddlers Gordon "Flash" Shedden and Matt Neal retired from the lead of the race this year at the driver change when their Lotus Cortina refused to retain the contents of the radiator.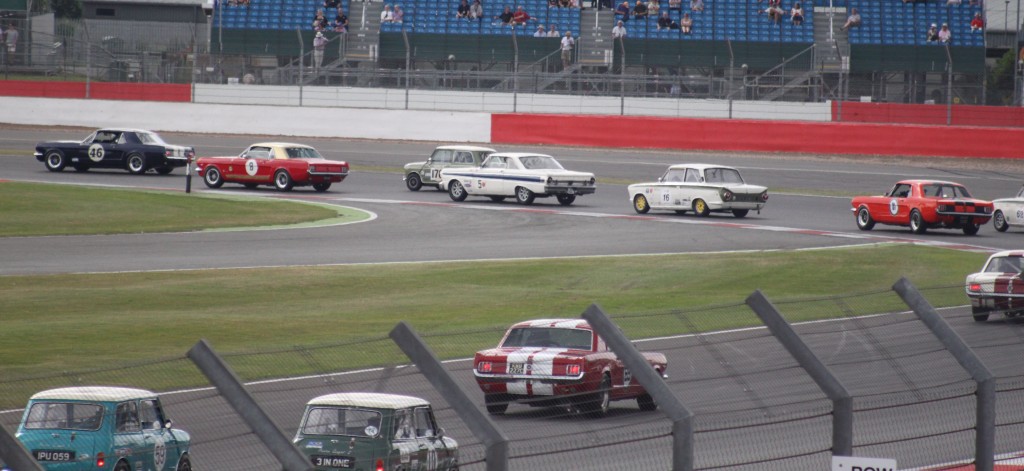 Grids also included pre-66 GT cars (think Cobras, E-types, DB4s), pre-66 Grand Prix cars (think Jim Clark and Jack Brabham in whose honour the race was run this year) and a special race to celebrate the 50th anniversary of the Ford Mustang, which sounded incredible!
Car Clubs and Parades
Most events these days ensure there are other aspects to interest the visitor. That is certainly true here and Silverstone Classic has the full range. Perhaps most significant of these is the car club presence. At Silverstone it is a main stay of the event.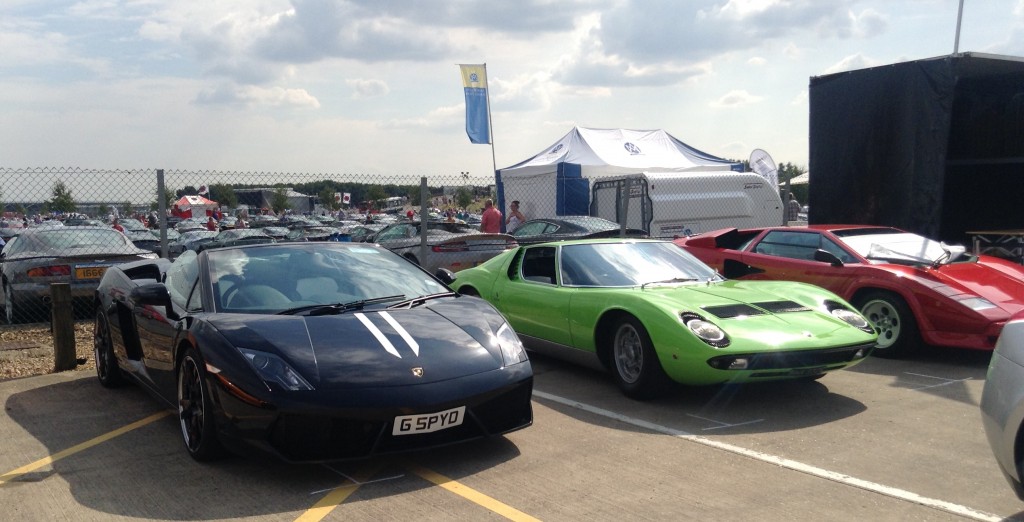 The organisers claim that there were over 100 car clubs displaying at this year's event and whether that is true or not, there were literally thousands of cars to see, occupying all the areas inside and around the track.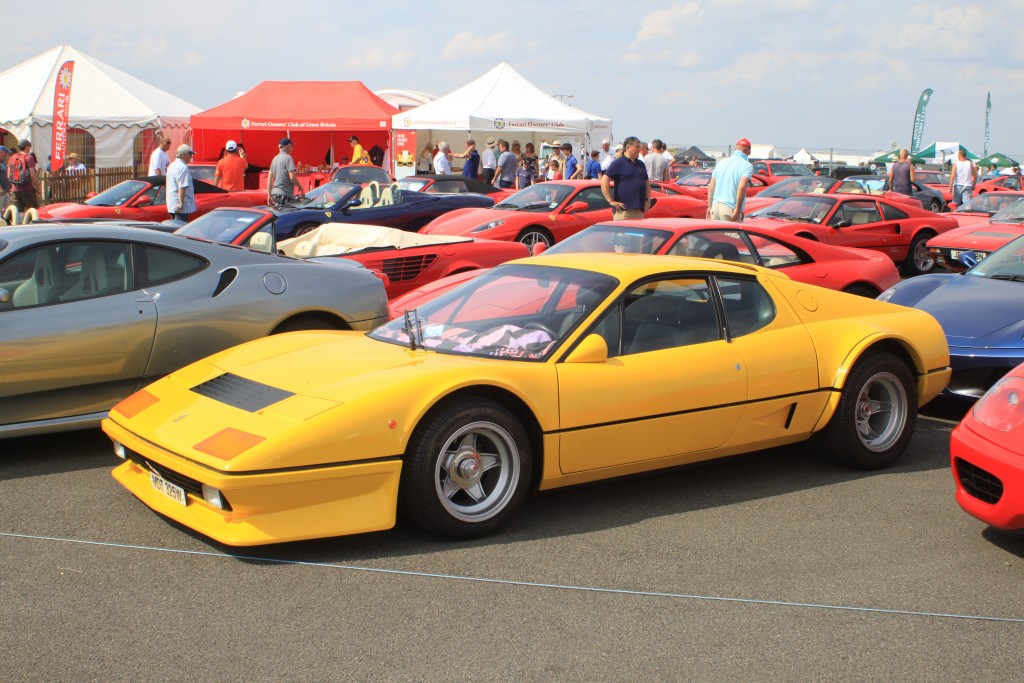 We're talking big numbers here with stalwarts of the event like Porsche, Jaguar and Ferrari showing hundreds of cars, TVR and Lotus owners turning up in their dozens and special efforts from Maserati and the Mustang owners this year celebrating significant anniversaries.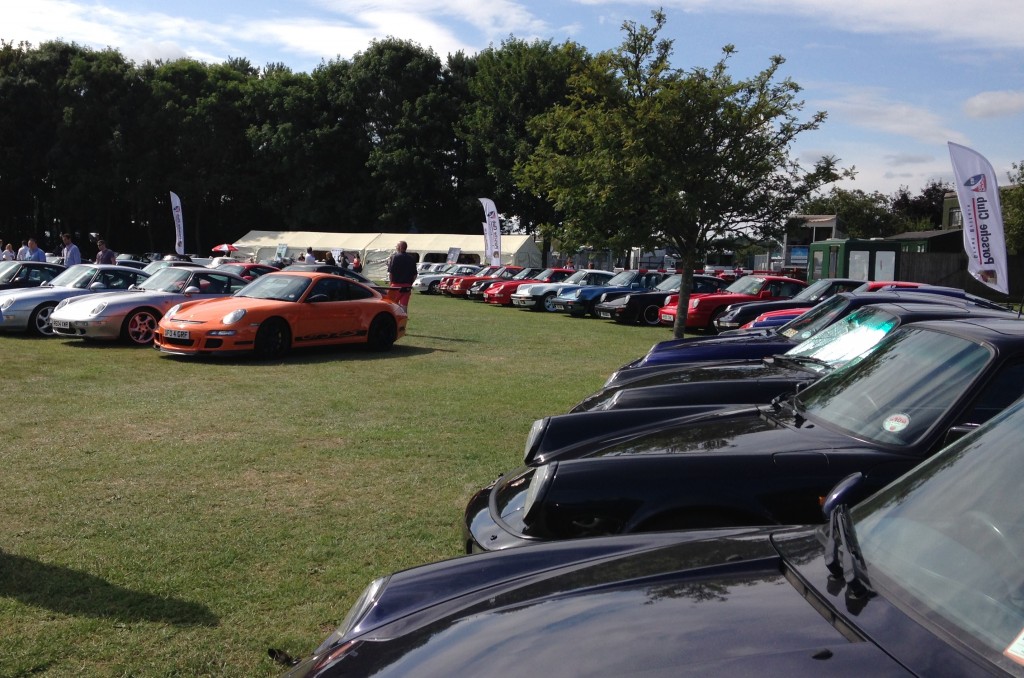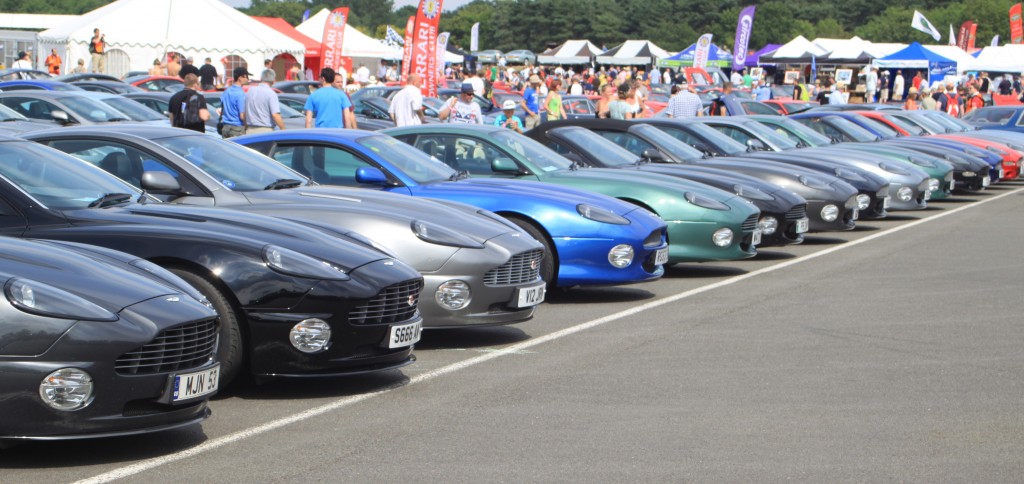 Coming with a car club makes a lot of sense as you benefit from discounted tickets (you are contributing to the show after all), infield parking, the ability to use your car as shelter/locker/seating and the opportunity to talk to other owners, some of whom may have identical cars as yours and probably identical issues running them.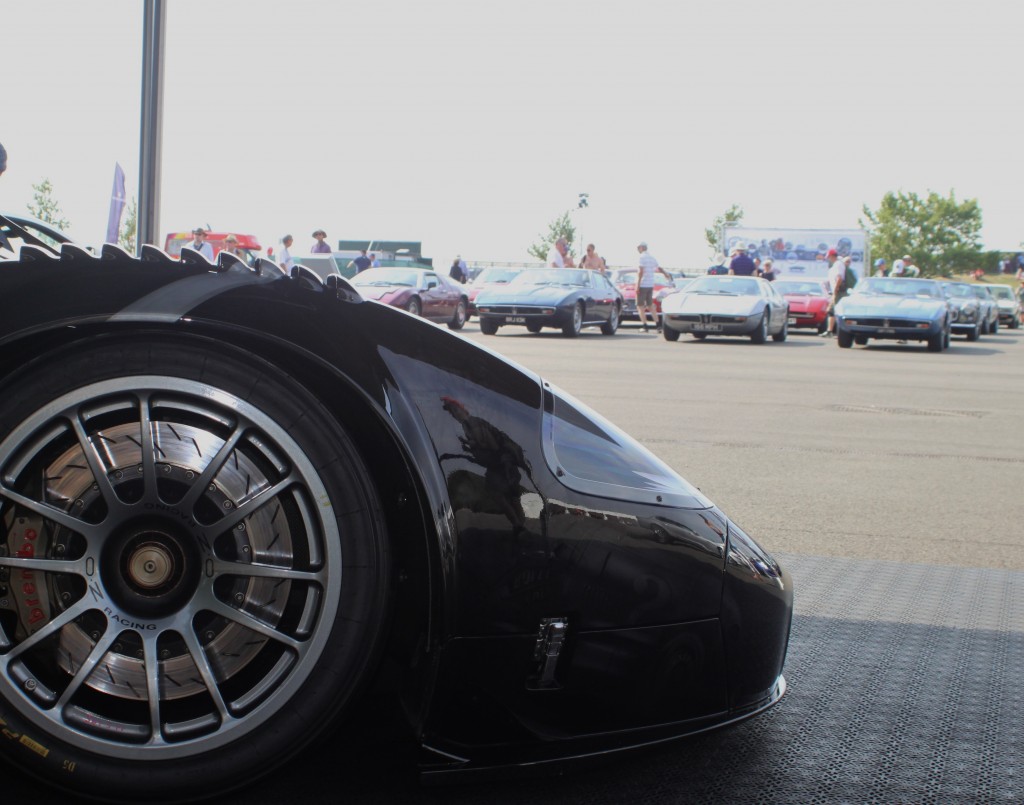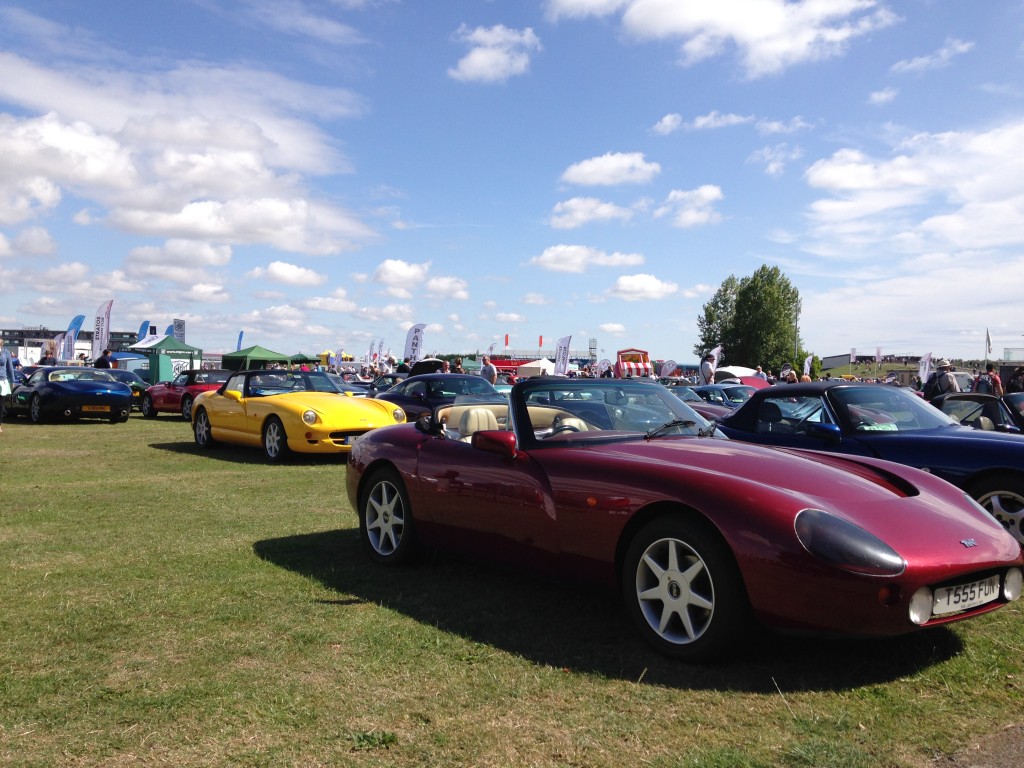 It's common for car clubs with something to celebrate to be allowed to drive a parade lap in between races. This year I was driving in the Maserati Centenary Parade with over 150 other cars and I have been lucky enough to take part with Mercedes in a previous year.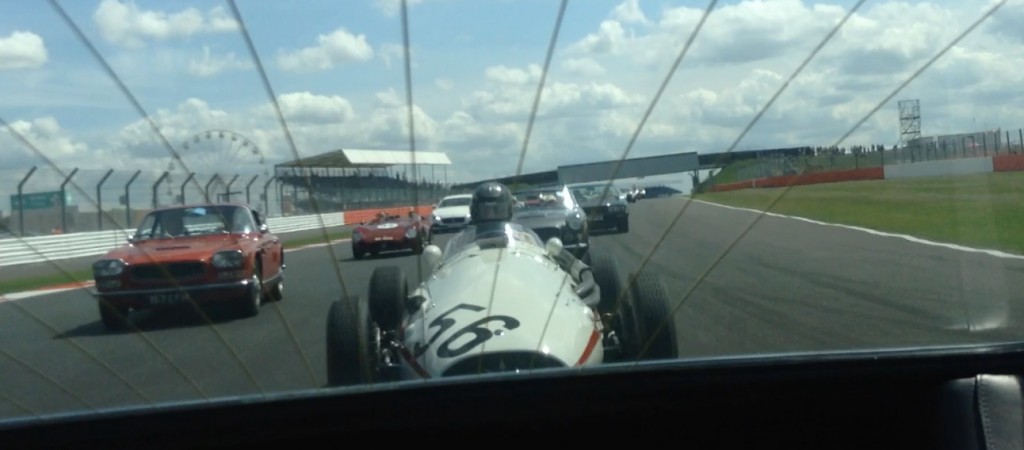 It's a big investment of time for one lap as you get marshalled around into holding areas and told how to behave on the track, but I'm not an experienced track driver so I still find it a thrill to take a cherished car around such a famous track, no matter how slowly.
Rocking and Racing
Silverstone Classic's strap-line is "Rocking and Racing". All the bigger events in the UK have realised the benefits of providing evening entertainment for visitors and Silverstone were pioneers in this. On the Friday and Saturday evenings, the event goes on until 11pm often with a final "dusk" race coinciding with the start of the music bill.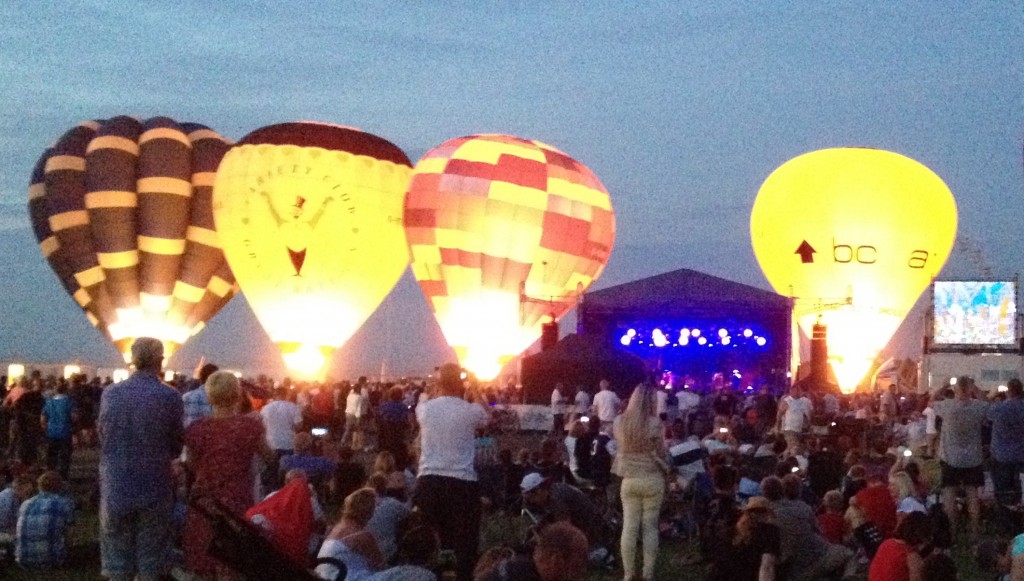 The acts tend to be a mix of tribute acts and performers who could themselves be described as "classic", or even "historic"! This year saw very high quality tributes to Aerosmith and the Eagles on Friday and the headliner on Saturday was Bonnie Tyler. The atmosphere is unpretentious, family-friendly and relaxed, so it doesn't really matter if the band is your favourite. A burger, a beer and a big corny rock ballad is a good way to close off the day and let your weather-beaten features cool down.
Too Much
All in all there is too much to take in fully over three days.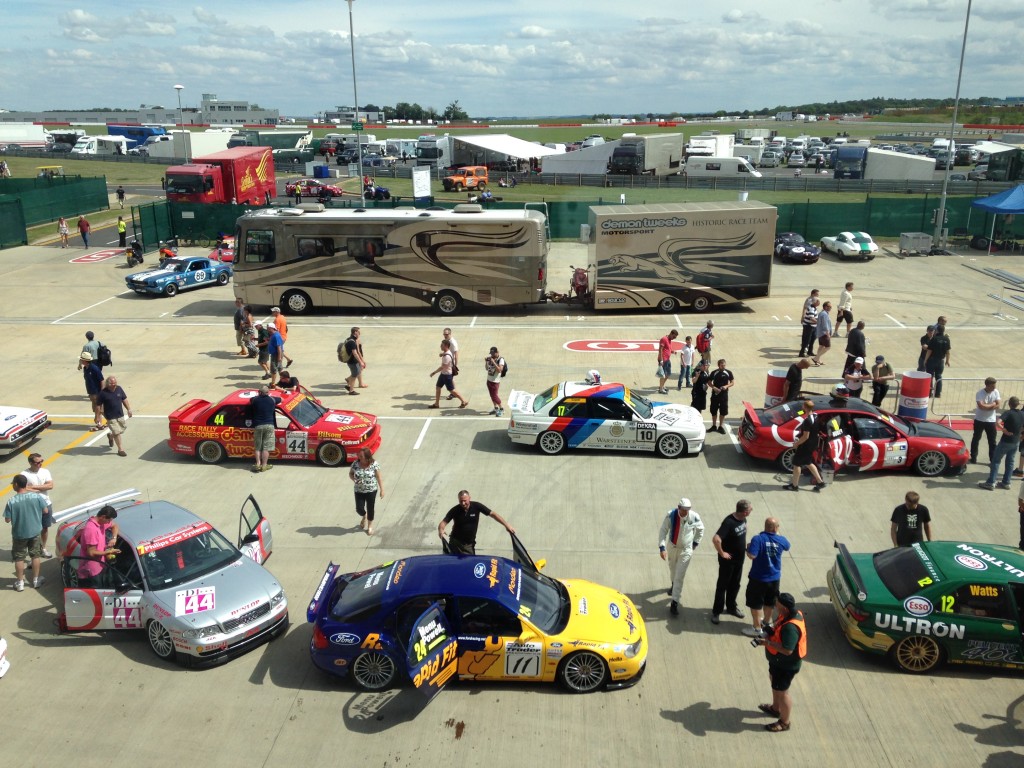 To tour the car clubs will take you a day. There is constantly something on the track. The Silverstone Auction is an irresistible temptation to many and pouring over the cars can easily occupy a couple of hours even if you don't get carried away and register to bid.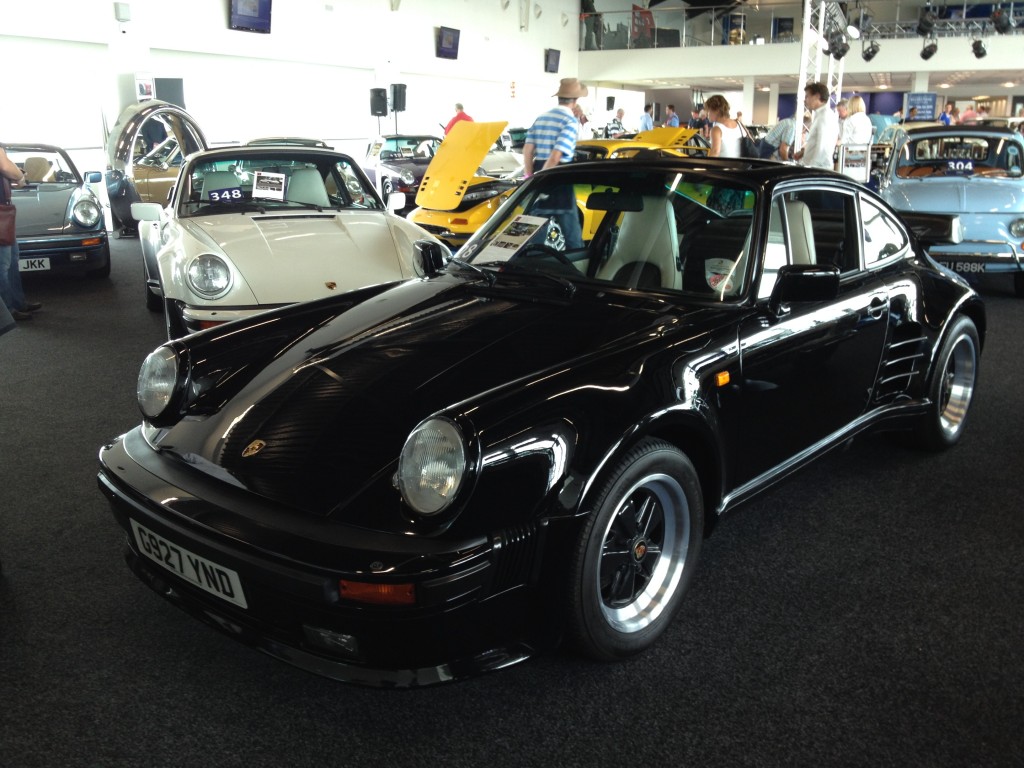 Then there are the stalls, taking a ride on an open-topped RouteMaster bus to get between the two paddocks, the fun-fair, the off-road zone, Mike Brewer talking on stage, the drag-strip and walking through the pits.
As you can probably tell from the tone of this article, I'm a fan and my solution to the problem of there being too much is to go back every year and tackle it slightly differently every time! I have been known to spend all three days without even catching a race.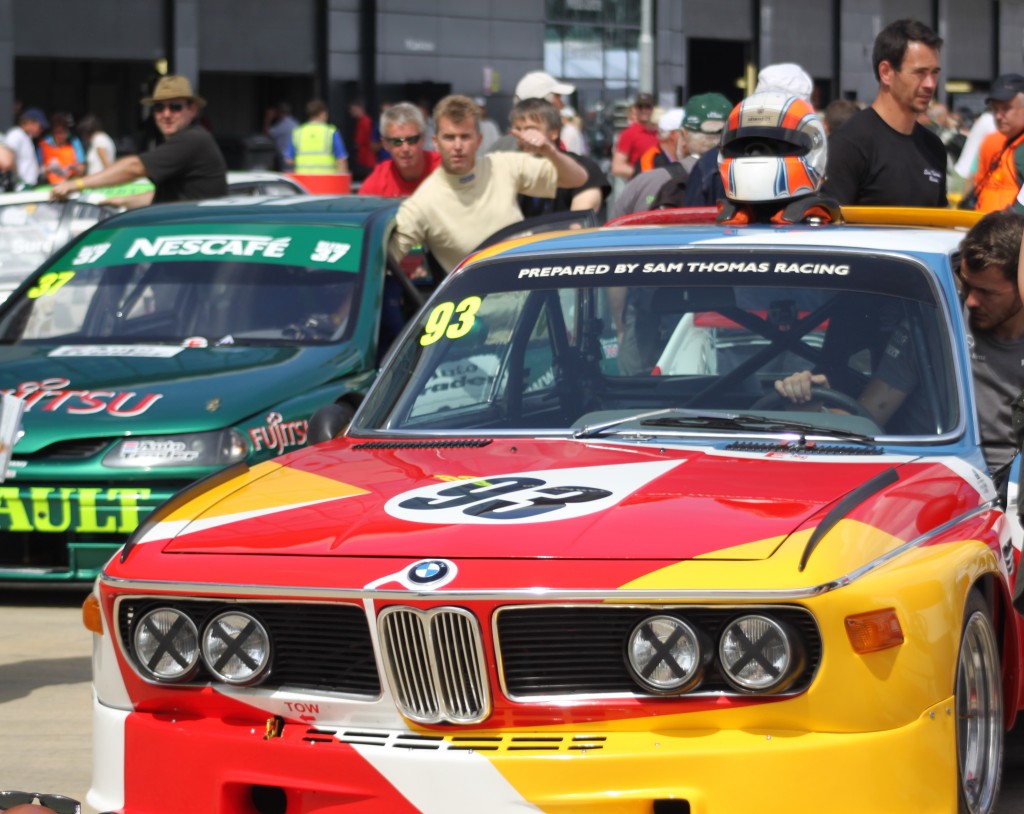 Highlight
There's always a best bit and for me it is the paddock access.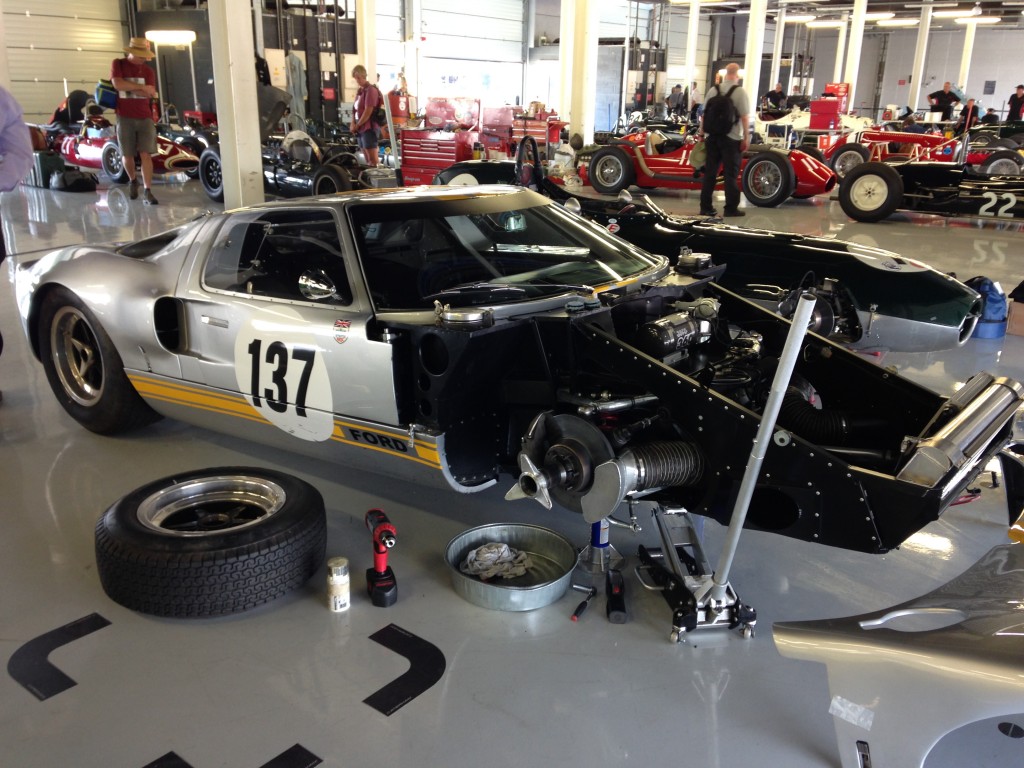 The world's biggest classic race meet combined with completely open access to the pits is something very special in my view. This year I spent hours walking through the paddocks, gazing wide-eyed at Mclaren F1s, 911 GTRs, XJ220s, racing Ferraris from every era, the touring cars I watched as a teenager and the evocative racers from the 50's and 60's driven by Moss, Stewart, Clark and co. I spoke to drivers, mechanics, even the man with the speed-gun in the pit-lane. It's intoxicating.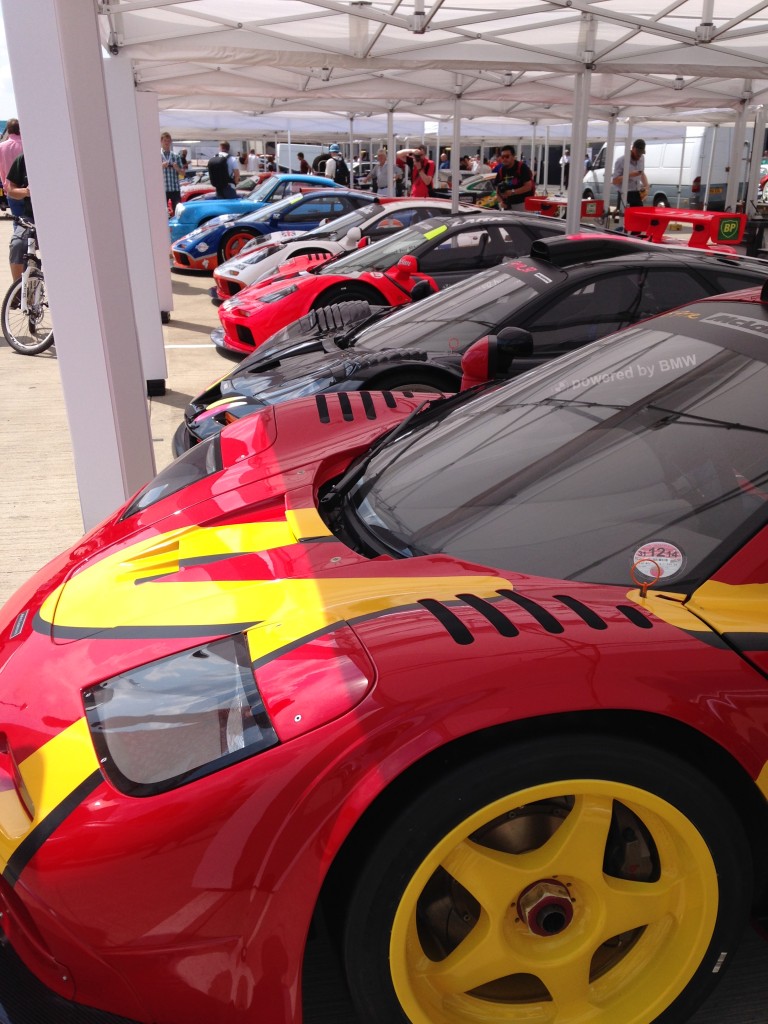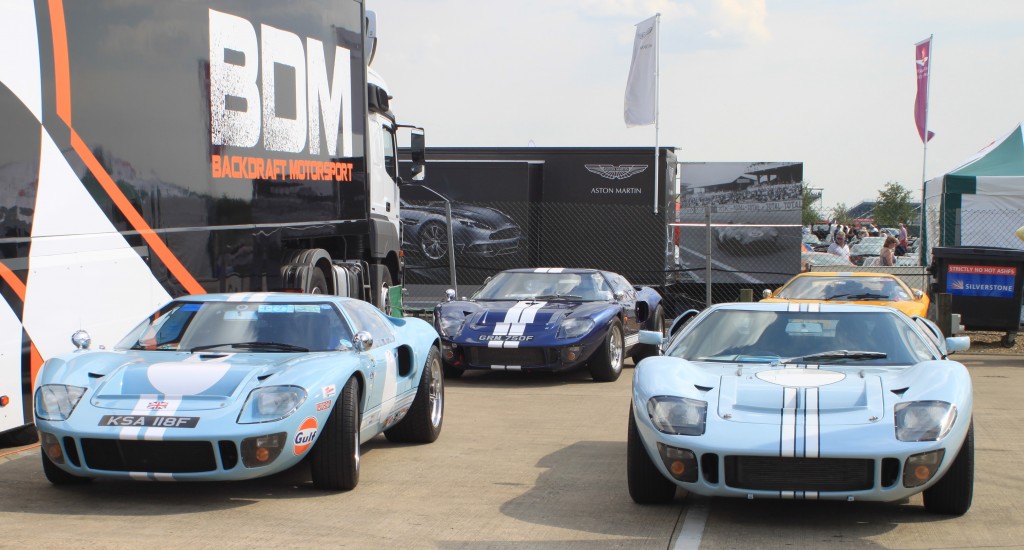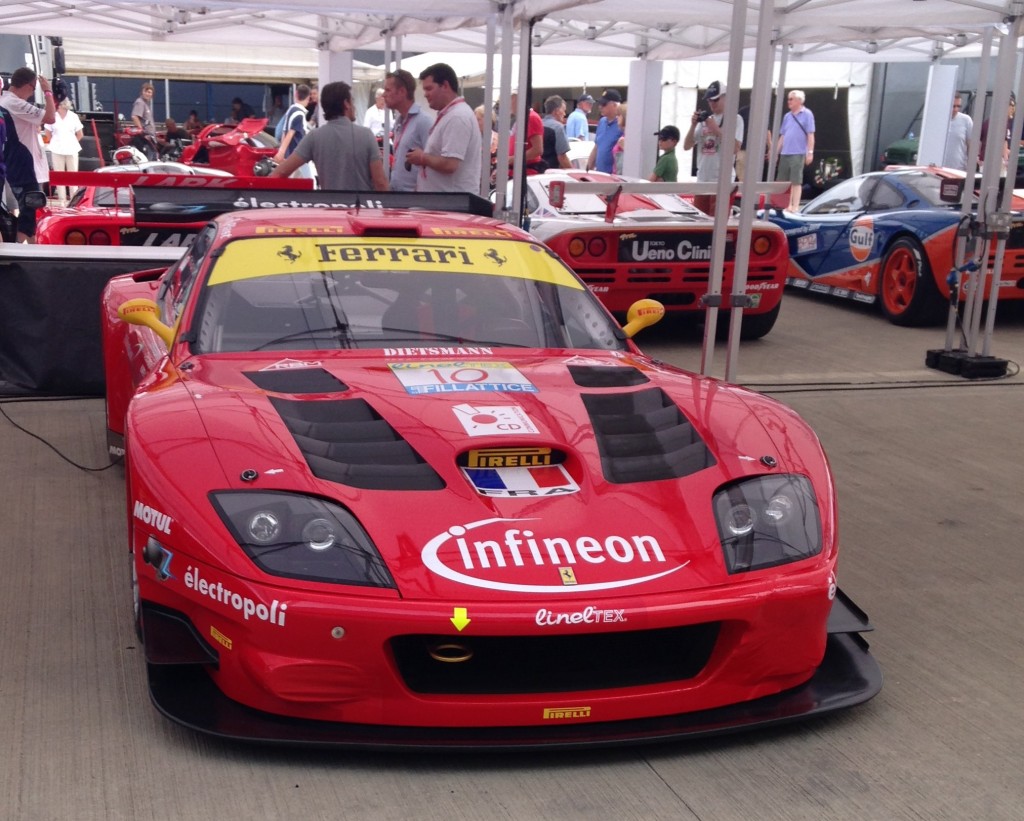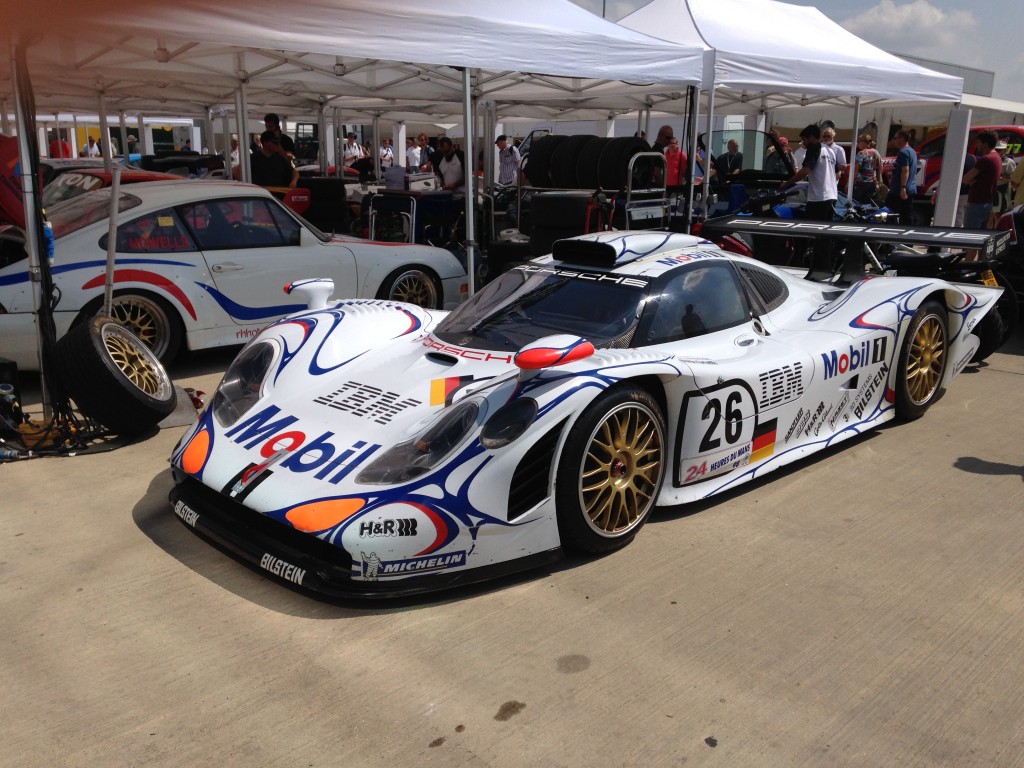 In summary, the Silverstone Classic is a unique event due at the very least to its sheer scale. It is vast, and there is so much to do. The relaxed atmosphere and incredible access to clubs and pits set it apart from many others. Along with the Goodwood Revival, which is very different and also very wonderful, the Silverstone Classic is a firm fixture on my calendar.
Footnote
Unfortunately this years' event produced a reminder for those of us inclined to say things like "they don't make them like that anymore" that motorsport is indeed dangerous and furthermore that safety has come a long way since the heyday of Clark, Stewart, Hill and Brabham. Denis Welch, driving his Lotus in the pre-66 Grand Prix car race, was involved in an accident where his car turned over and sadly he later died from the injuries sustained. Our thoughts are with his friends and family.
Comments, as always, on the forum.