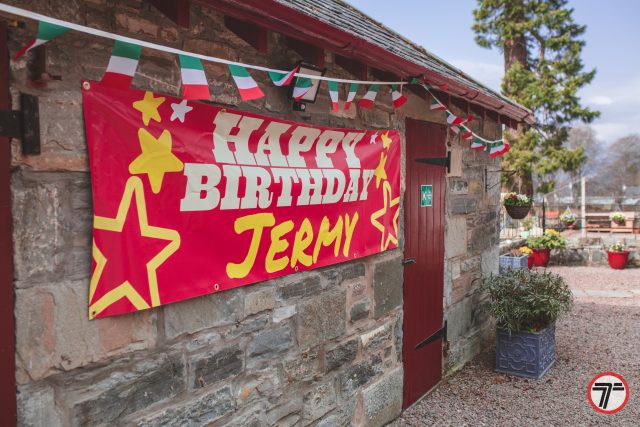 Words: Fraser Goodwin, Photos: Colin Bashford and Fraser Goodwin.
For those who watch The Grand Tour, the eagle eyed among you will have spotted a few "weel kent faces" , and I suppose, "weel kent cars" from our very own Tartan Tarmac community in tonight's episode.
It all started for me, when our very own Lee Reader approached me in March and asked if I could borrow my son's Alfa for a film shoot in Ullapool. It was to take place on the 11thApril 2018 and was to include the most famous motoring journalists. That's all I was told. Intruiging?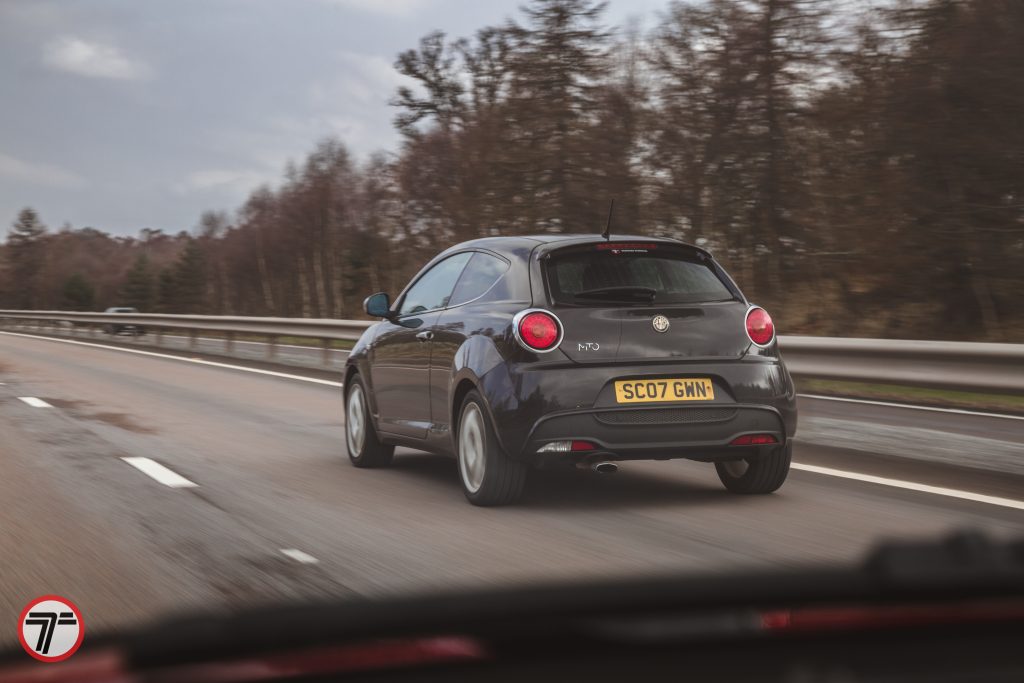 Now, the date is significant, as it was the day before I turned 50, and I thought this was an almighty rouse by my family for a wee surprise birthday treat under the auspices of "filming". Although I said yes to it, deep down I was indeed extremely reluctant to get excited and even thought at one point of not going. How wrong was I though, when I saw the day before, social media going into a meltdown with the guys from The Grand Tour spotted in Italian cars doing the North Coast 500.
This was now a reality, and not a wind up.
So on the morning of the 11th, the rendezvous point was Milano, the current home of our breakfast meets, where the convoy of Italian exotica pulled out onto the M80 heading northwards. It was a sight to behold, and on our stop at House of Bruar for food and the obligatory "comfort break", the cars caused a bit of a stir in the car park.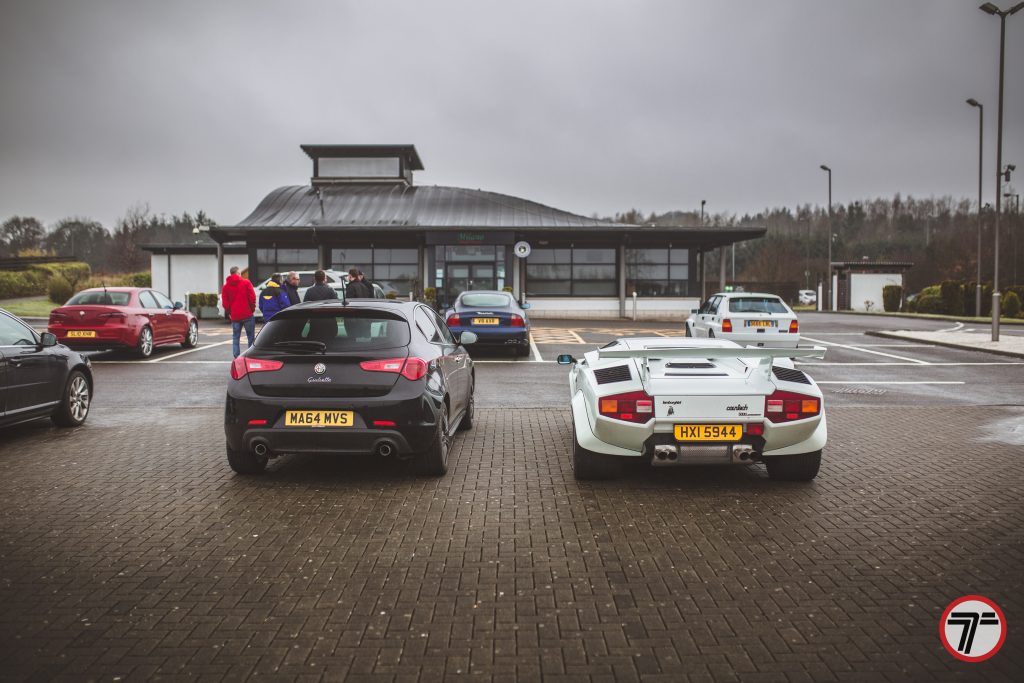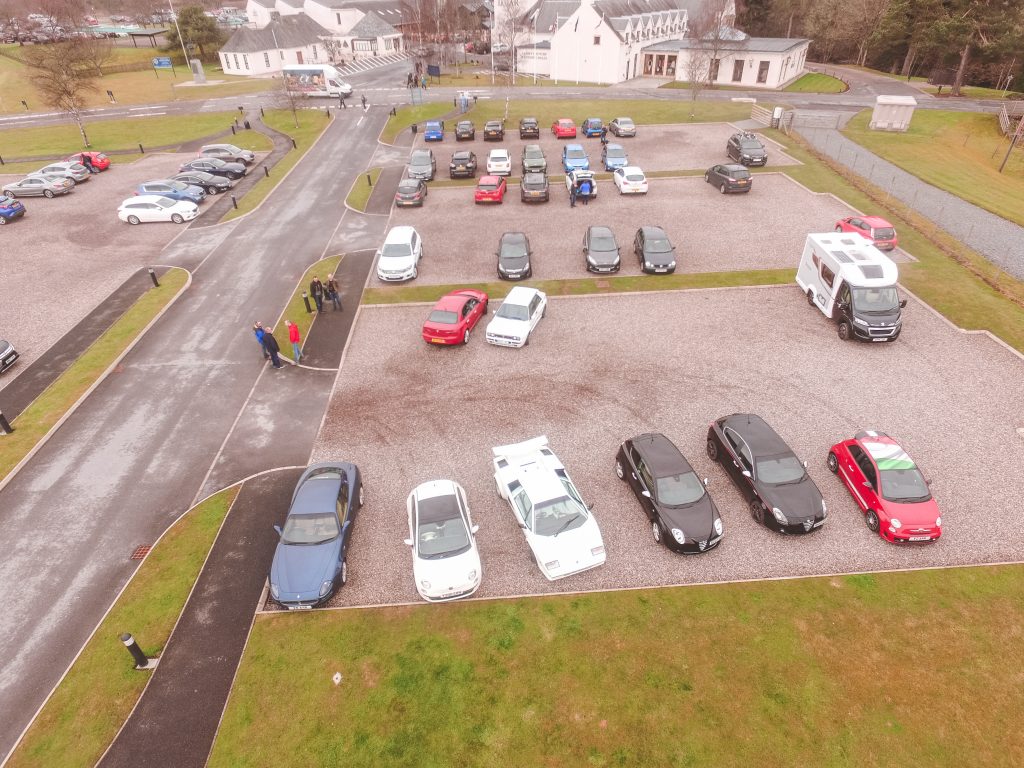 But time was marching on and we had to get to a location outside Ullapool for filming a birthday party for none other than Jeremy, or Jermy as the signs said in true Grand Tour fashion. However it was a convoy of Italian cars after all, and in true fashion there had to be a mechanical. Paul Santoni's Countach developed a misfire, but regardless it soldiered on and made it there.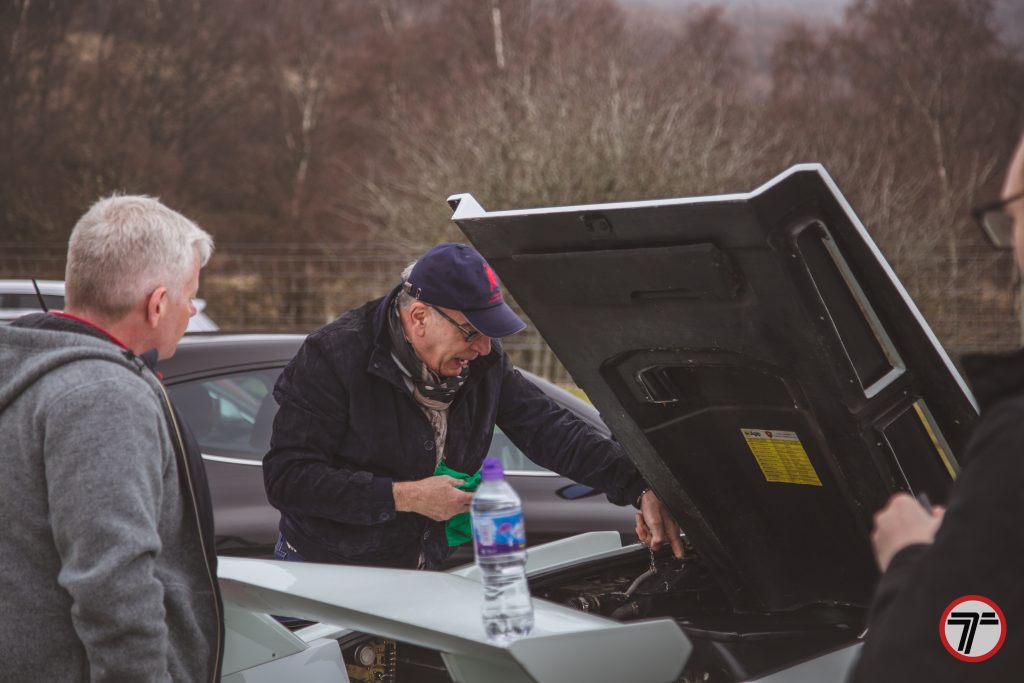 Once on set, those of us who were being filmed, were mic'd up and it wasn't long before some of the presenters and the star cars arrived. The first two there were of course, Hammond and May, as it was well documented on social media, that Mr Clarkson, had issues with his Alfa GTV6. But in line with the script he arrived in a grand fashion.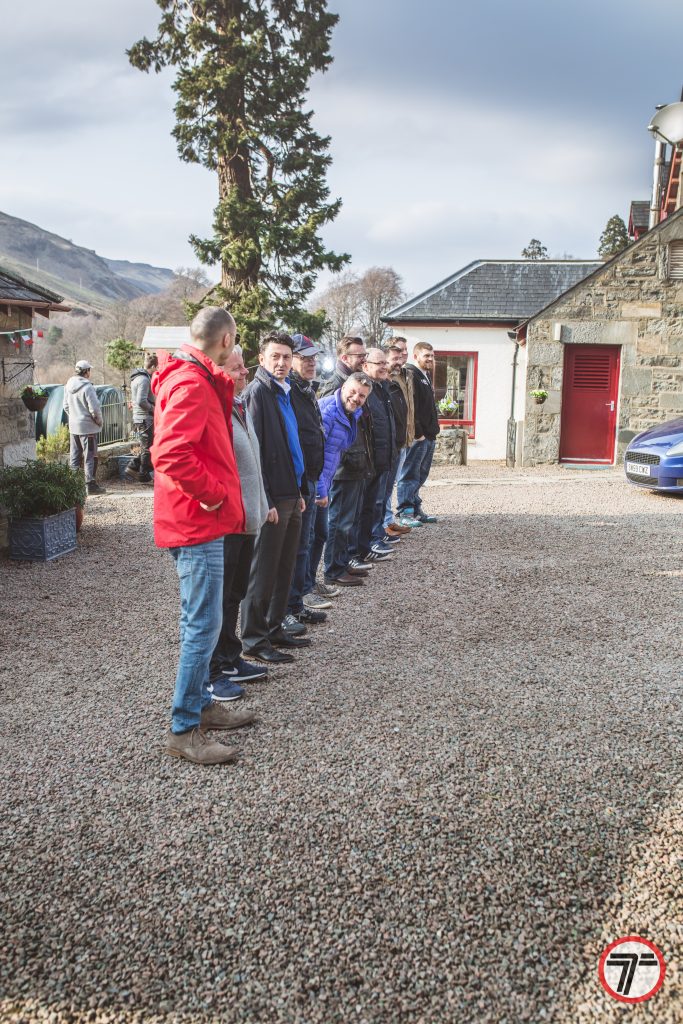 The director gave us a brief of what was to happen for filming. This was a birthday surprise for Jeremy organised by his two co hosts, so what could possibly go wrong? The script was essentially for the birthday party to be a disaster, and hopefully that did show in the episode. This was acting and wasn't a true reflection of our own personalities.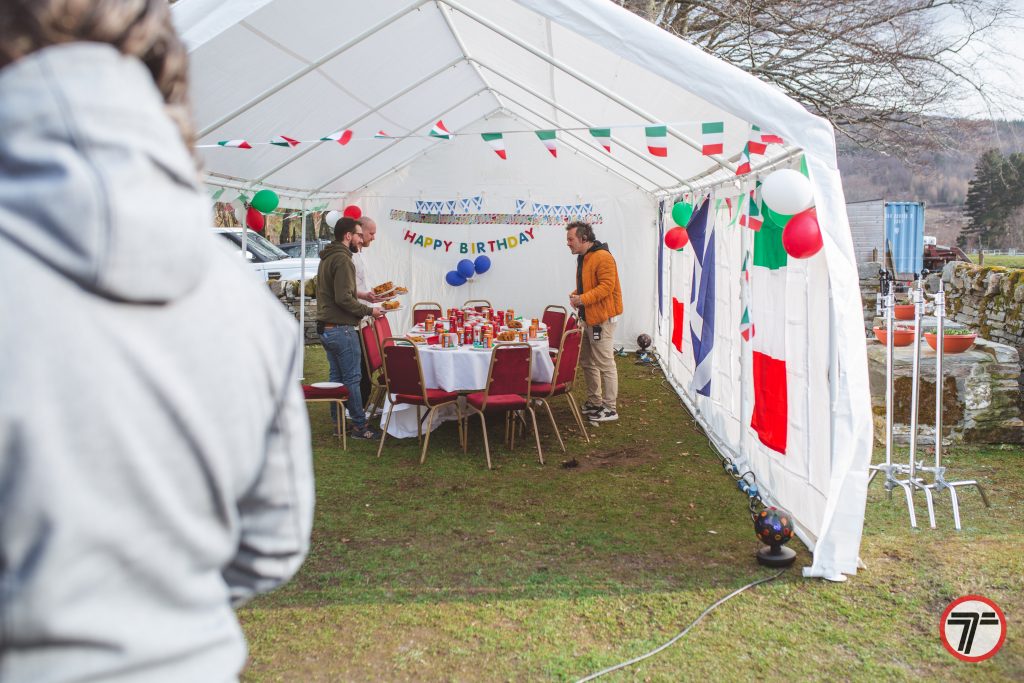 The party food was truly disgusting. Deep fried spaghetti Bolognese in batter, and worse that that was to follow, deep fried battered birthday cake, of course served cold, which none other than our very own, aptly named Lee "gut bucket" Reader sampled. To give you a little insight to the quality of the food, the cake was "draining" in a bath in the house we were filming in, with the oil and grease running out of it. A bit like the Italian star cars the hosts had chosen.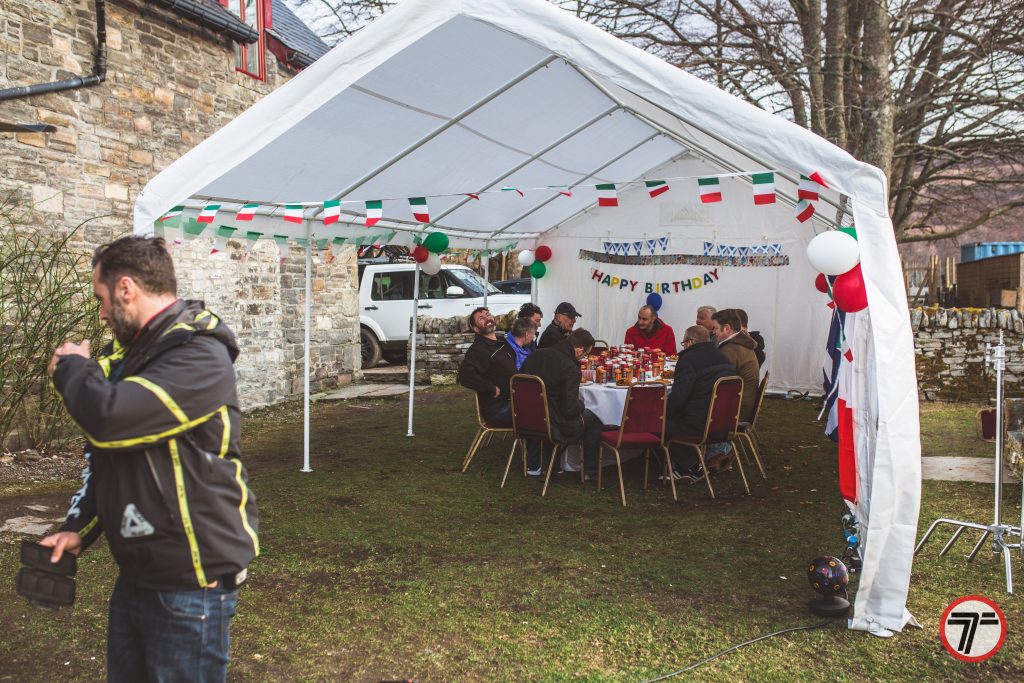 As with all escapades with Clarkson & co, the scene was staged and scripted, but none the less May did witter on, Clarkson barked and shouted at the other two, and Hammond's plans all went wrong.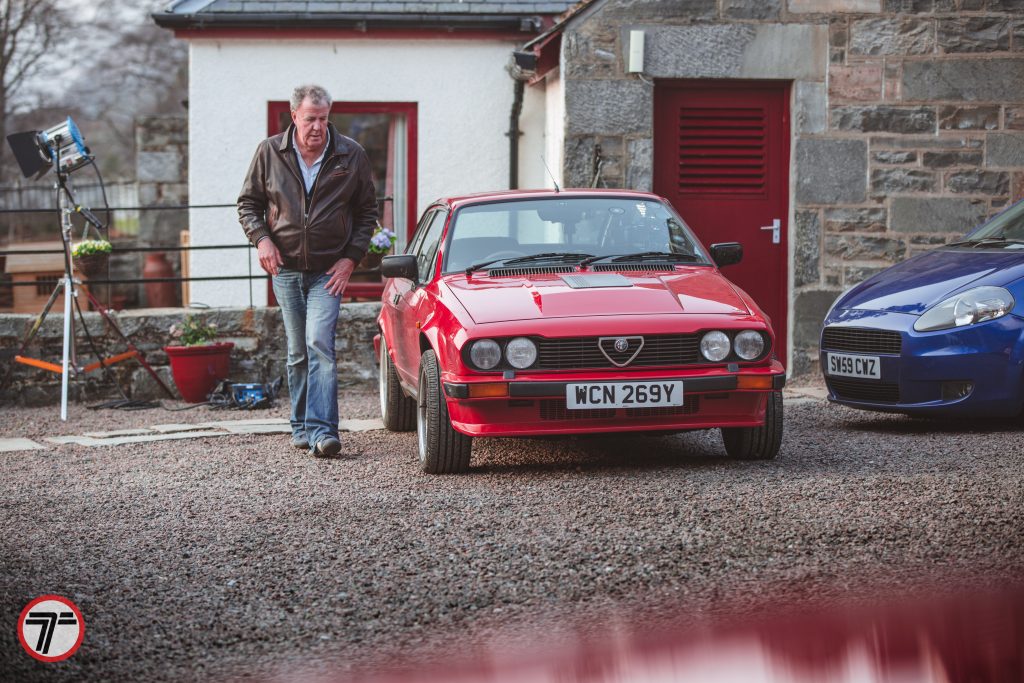 One thing which I was pleasantly surprised about was, how talented a musician James May is. It is well documented he is a classical pianist, but within the space of an hour or so, he managed to play some tunes, albeit a bit dubious, on the bagpipes.
Clarkson also has a stigma after many reported high profile incidents, however in reality, this could not be further from what we saw. He interacted with us, thanked us, and chatted away for a while about all things cars, including some of his personal cars from throughout the years.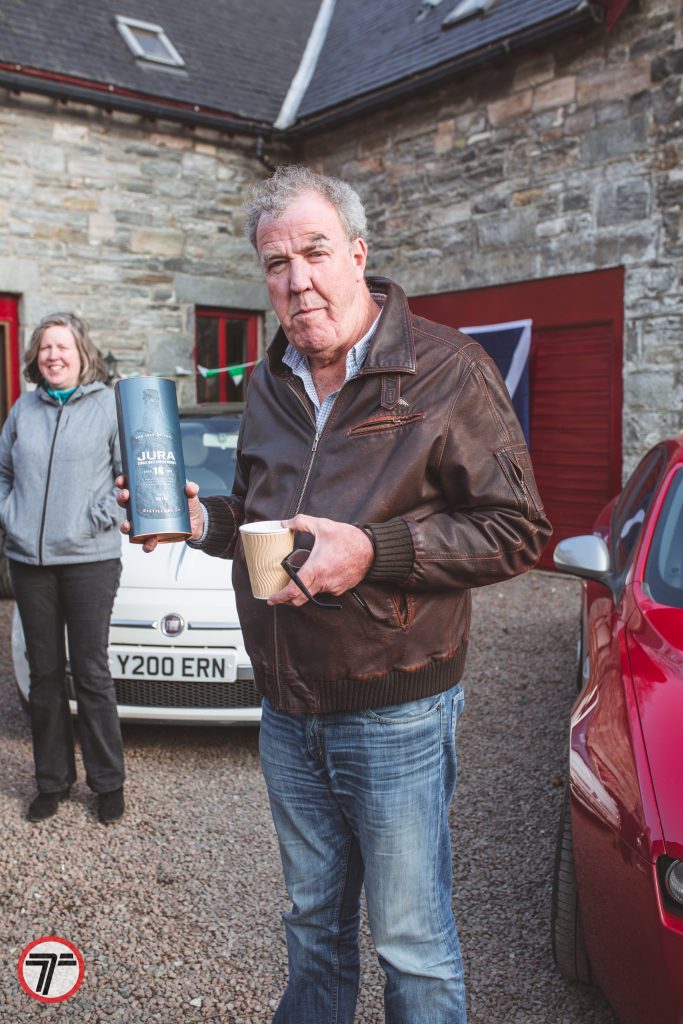 Filming soon came to an end and after a bite to eat in Ullapool, we headed to bed for the return trip home the next day.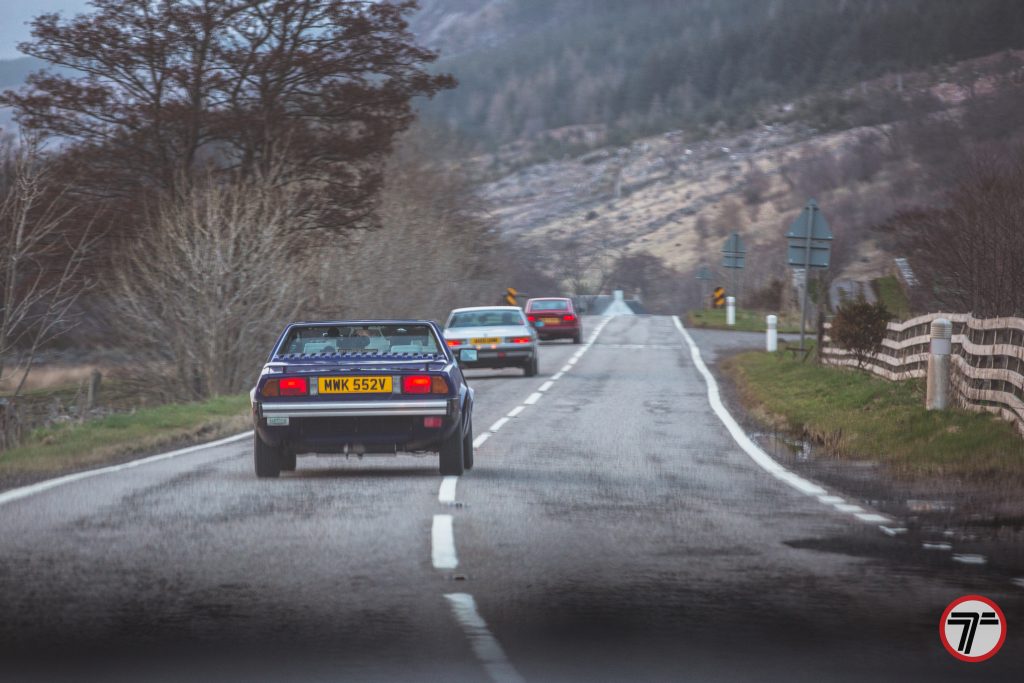 Did all the Italian cars behave like true Italian cars? I'm afraid to say a couple did. Paul had an electrical fault in the Countach, but the car made it home OK. My son's Alfa developed a fault south of Inverness, which turned out to be a faulty Lambda sensor, which required to be reset a few times by Lee.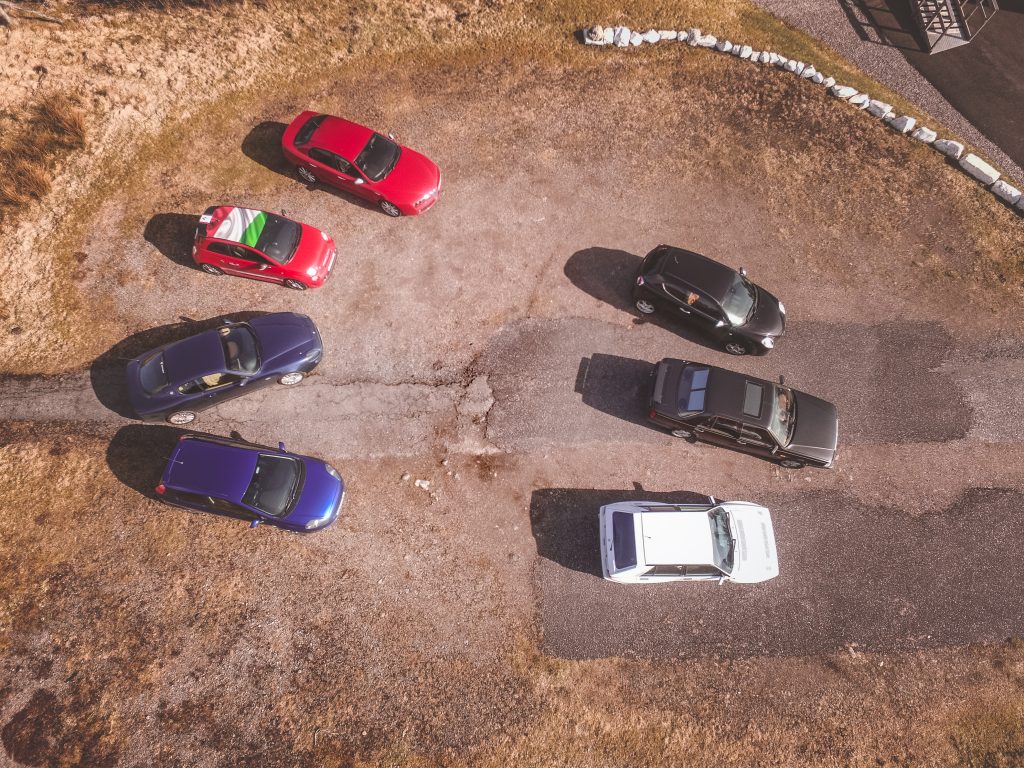 So, as far as birthday presents go, this one rates quite high. Turning 50 wasn't that bad I suppose, and here was me thinking it was some kind of cunning plan to the point I was seriously thinking of not going. Glad I didn't change my mind.