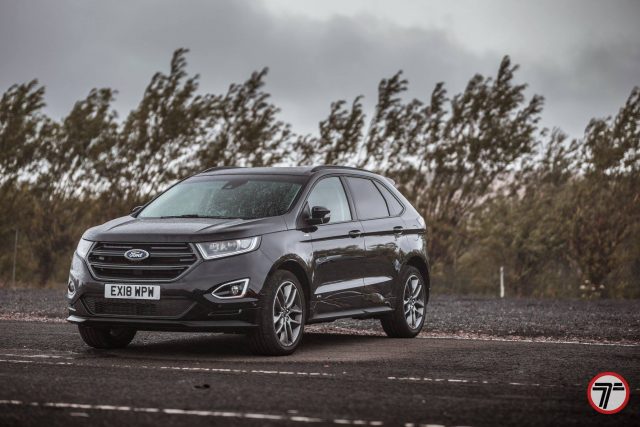 Who is the king of SUVs? It would be easy to say Land Rover, although they don't sell THAT many worldwide. BMW with their X5/4/3/2/1? Mercedes with their G Class and cheaper siblings? Nope, it's none of them. Ford make and sell more SUVs than anyone else (at least if you add in their pickup range).
Being the king of SUVs is so important to Ford that, other than the Mustang, they are going to only sell SUVs, trucks and crossovers in the US. This means they must know what they are doing and so the Ford Edge must be pretty good?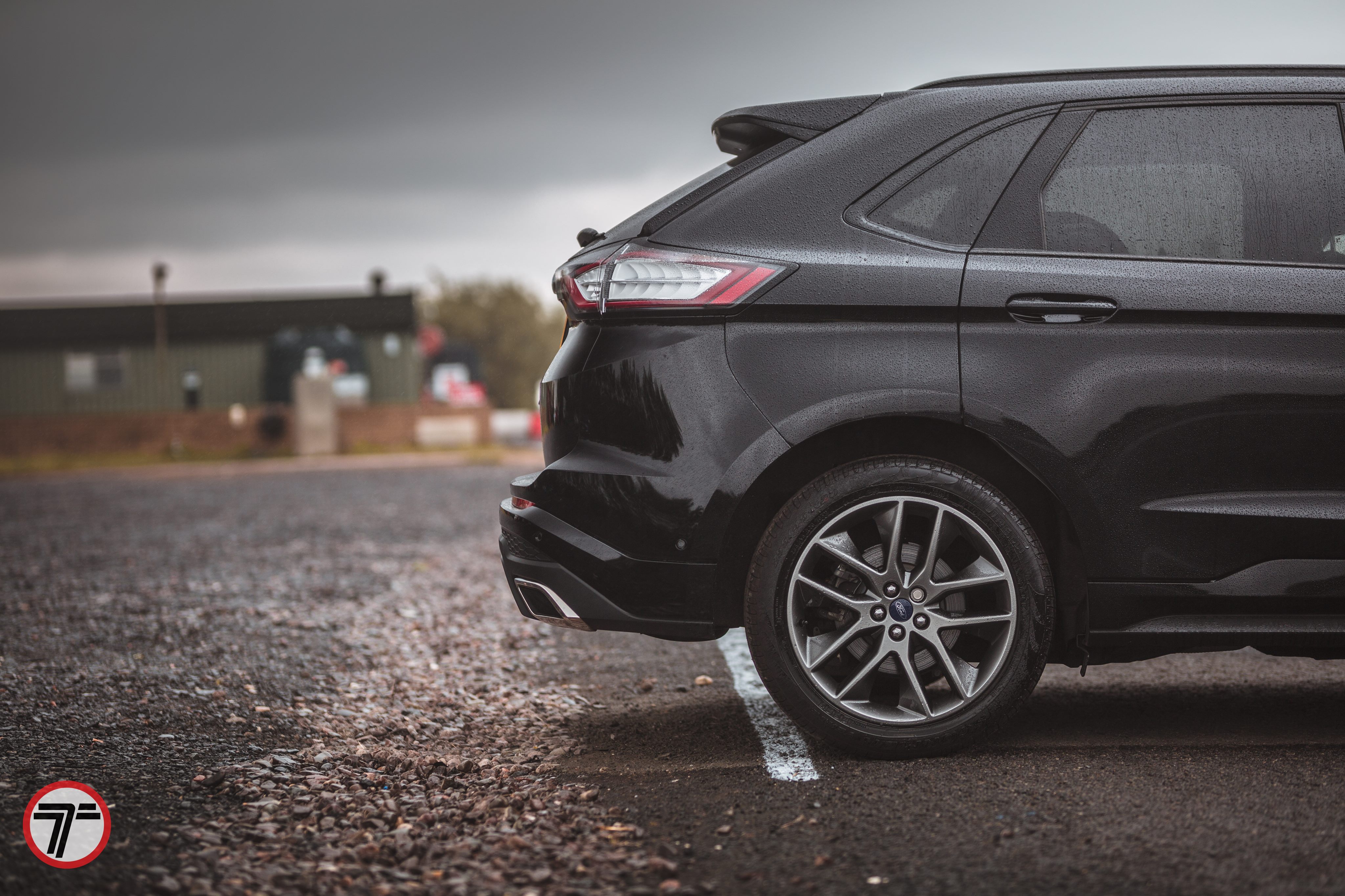 To start with, the Ford Edge seems to have a slightly more premium look compared to other Fords, including its little brother, the Kuga. In size terms, it sits between the Kia Sorento and a Jeep Grand Cherokee, although unlike the Kia it doesn't have a seven-seat option.
Although in the UK the Edge is a large SUV, for the US it's pretty small and there are three larger models in the Ford lineup, the Flex, Explorer and Expedition – where you do get seven seats.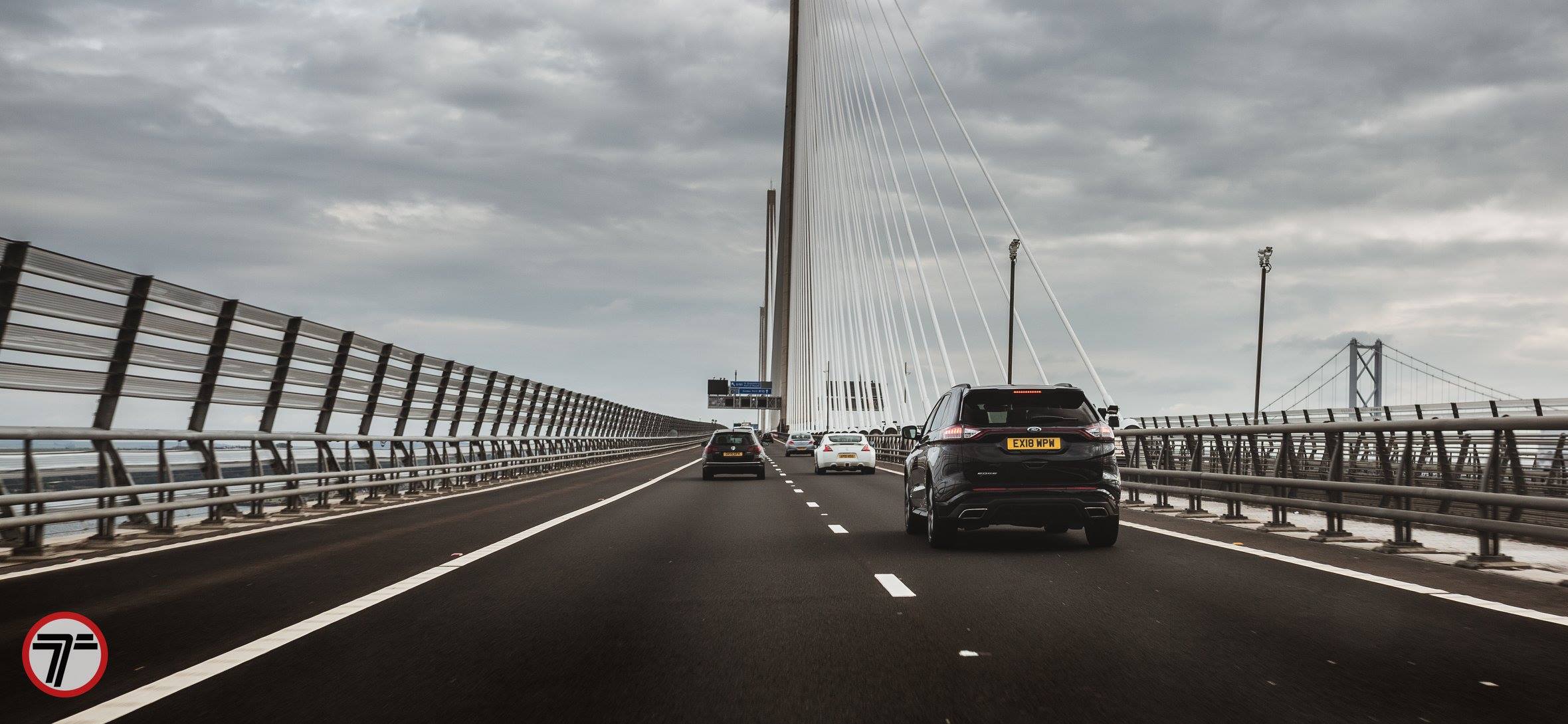 Our test car was the Ford Edge ST-Line and so the car was graced with a number of features to make it look and feel a bit sportier. This included a body styling kit (body coloured bumpers) and a distinctive grill with chrome finish bars and surround. The ST-Line also comes with 20" platinum grey alloys which actually look quite small on the huge Ford.
On the inside you have the mega comfortable ST-Line seats, which although they are well bolstered, feel more luxury than sporty.
Where the Edge falls down a little inside, is on the acres of less-than-premium plastics. This doesn't detract too much from the overall experience, but you can tell where money has been saved over more expensive, German cars.
Sitting in and driving the Ford Edge, you do feel like you are in something American (although it's actually built in Canada) rather than something European. Depending on your point of view, this may be a good or a bad thing, but we rather like the feeling.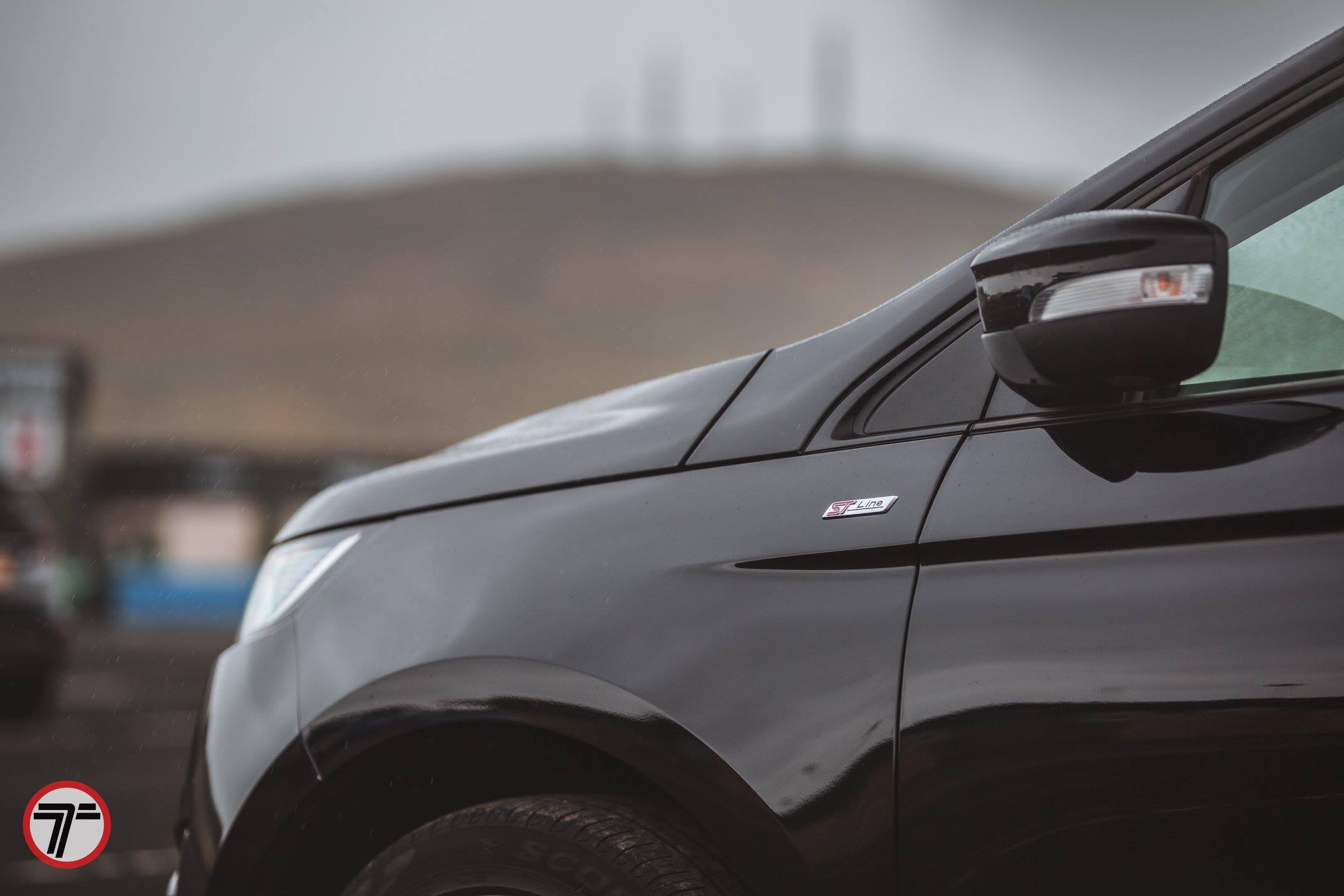 This is emphasised by the ride, which even in this ST model with its sports suspension, is very comfortable and much softer than many rivals in the market. This makes for a relaxing ride and favours a more laid back driving style. For those always in a rush, you might find the Edge a bit wallowy, but for those who want to arrive at their destination without stress, you'll be well cosseted by the big Ford.
The cosseting extends to cabin noise, which is kept to a minimum by Active Noise Control. This works the same way as your noise-cancelling headphones, by using microphones to pick up low-frequency sounds and playing back an inverted sound wave to cancel them out – clever stuff.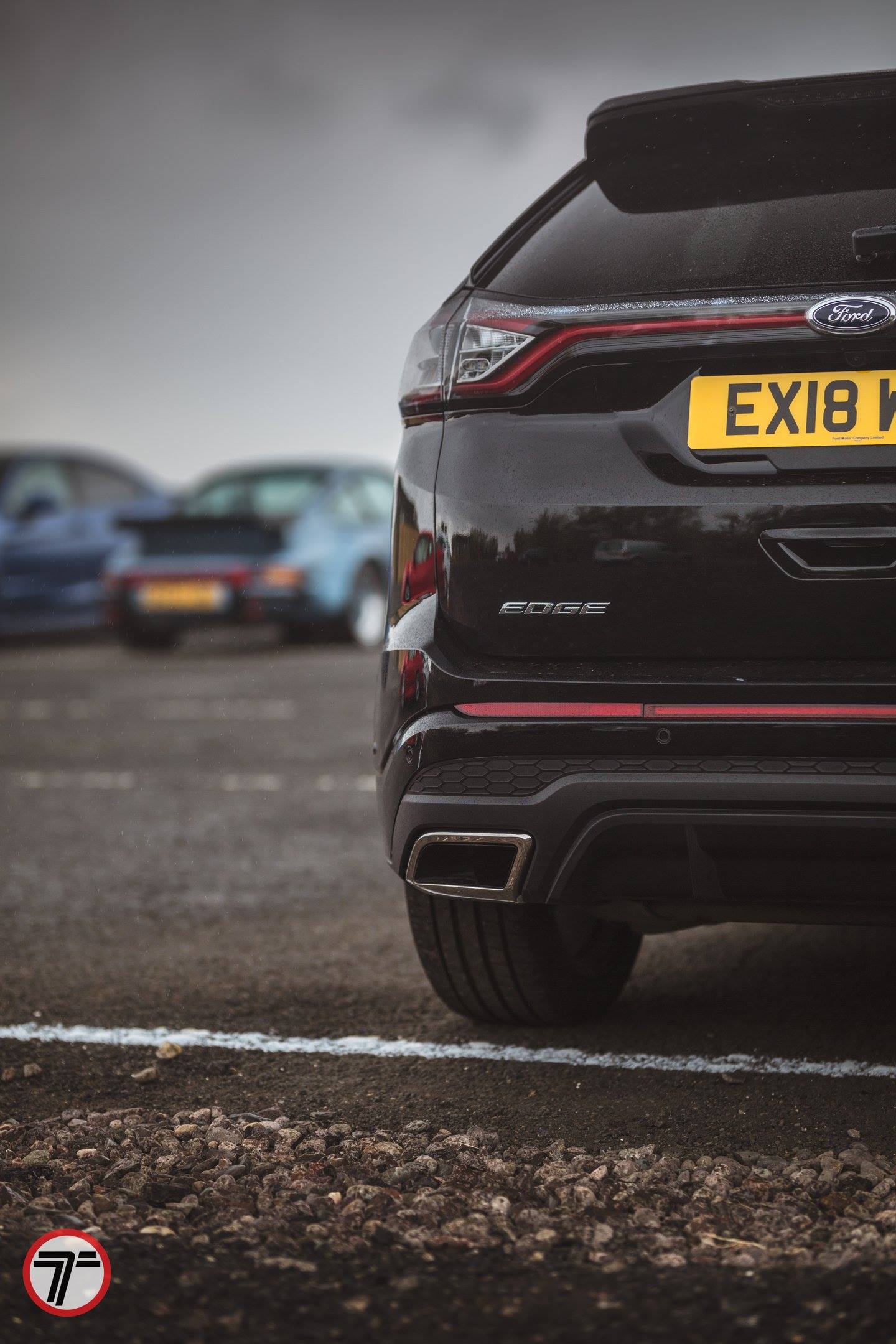 Infotainment is a standard Ford affair with their SYNC 3 system. It's not the most advanced on the market but it works and is very intuitive to use. For those now used to Apple CarPlay or Android Auto you'll have access to that and will hardly look at the Ford system.
Overall, we very much enjoyed the Ford Edge experience and, although it loses out on the value stakes to the Kia Sorento, it feels somewhat different to both the value propositions and higher-end SUVs. It's a little slice of the USA that we don't often get to sample in the UK and many people will like this connection… and the comfort it brings.
Ford Edge ST-Line 2.0 TDCi AWD Auto
PRICE: £40,925
ENGINE: 2.0 TDCi
POWER: 210PS
PERFORMANCE: Top speed 131 mph; 0-62 mph 9.4 secs
CONSUMPTION: 47.9 mpg (combined)
CO2: 152 g/km CO2
TT Rating: