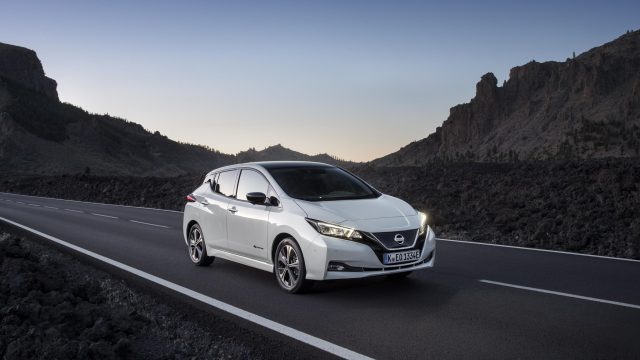 Having previously driven the Nissan Leaf from Glasgow to Oban, it was time to see how it handled normal family duties in the central belt.
What I was really keen to find out with the Leaf was could it handle daily life without charging ever becoming an issue?
Our car was a Leaf Tekna, the current top of the range model from Nissan. Being the newest model, this car comes with a 40KWh battery and the ability to recharge said battery from a 50kW Chademo quick charger, a 6.6kW fast charger, or a three pin plug at the side of your house.
In terms of range from the 40kWh battery, using the WLTP figures gets you to a combined range of 168 miles – a lot less than most people ever travel in a day. Still, if you don't want to or can't plug the Leaf in every day, is this enough?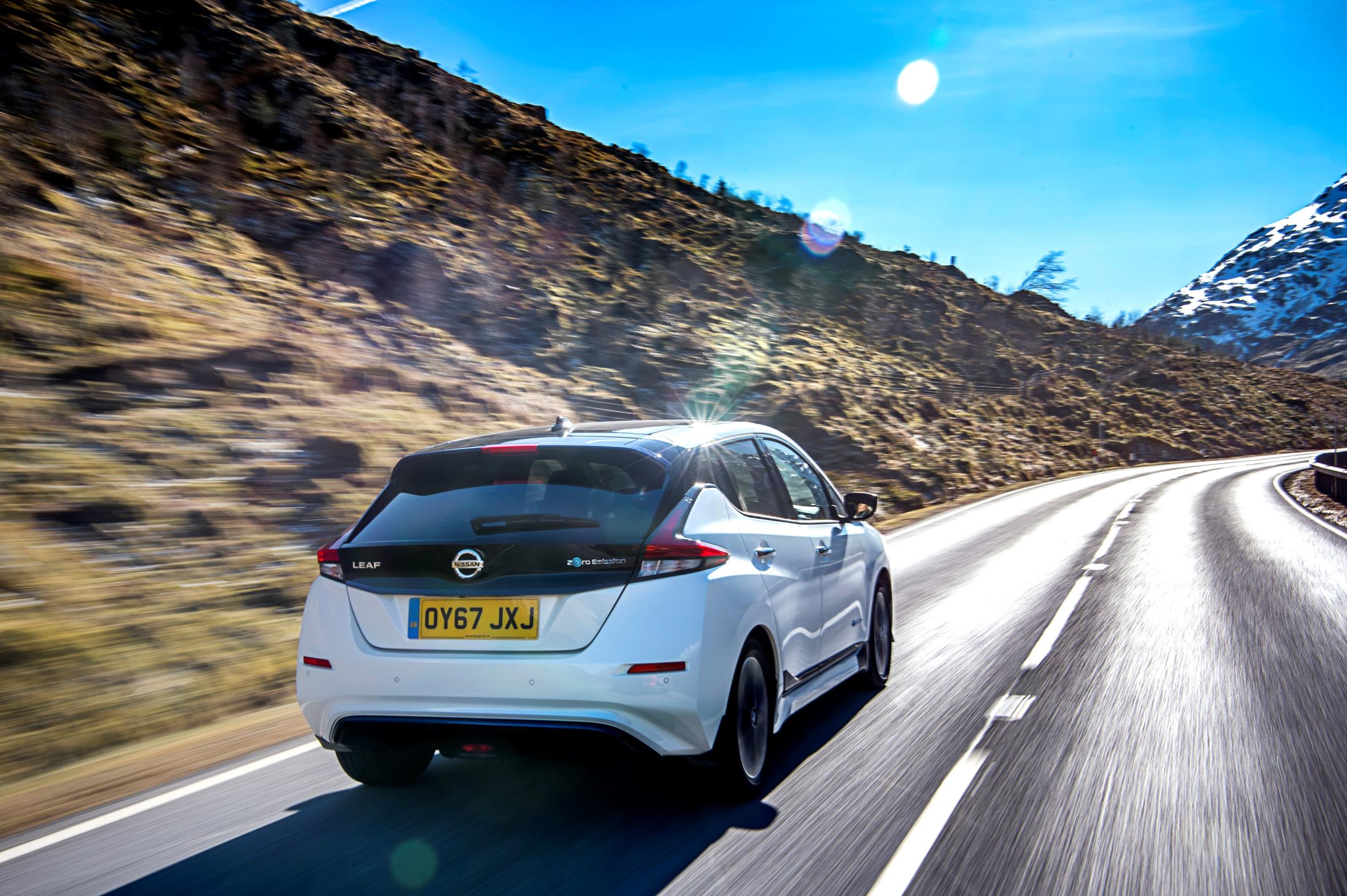 When you first cast your eyes on this current generation of Leaf you could be forgiven for thinking it's just another car in the Nissan lineup. It doesn't shout that it's different or electric, it just blends into any car park, just has it's trying to do in your (driving) life.
This isn't to say the Leaf isn't interesting to look at, with full LED headlights, 17" alloys and a good combination of gloss black bits and chrome bits, the Tekna spec will keep many buyers happy, especially if they are switching from a more ordinary hatchback. Our car also benefited from "Magnetic" red metallic paint (£575) which helped it stand out from the white cars which seem to be most prevalent.
On the inside the Leaf is slightly less appealing, with the theme being more 'eco' and less luxury.  For many buyers, this uncluttered vision of the future might be just what they are after, however, when you can get a Ford Focus Vignale with lots of leather from £25,800 it shows you that the future is not cheap!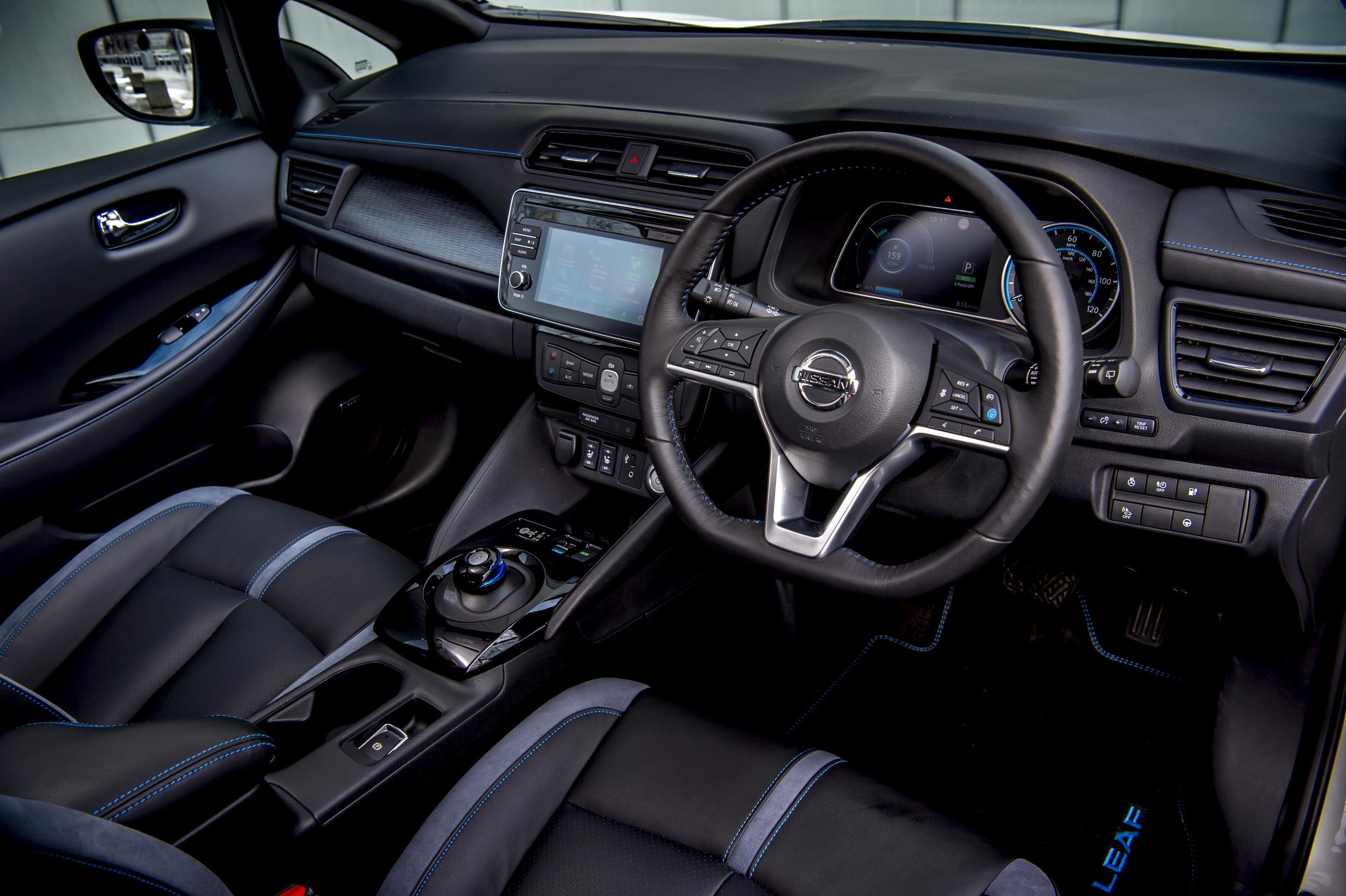 Technology and safety wise, the Leaf is crammed full, and this where much of your money goes. Bose stereo, ProPILOT, intelligent lane intervention, ProPILOT Park (£1,090) and intelligent around view monitor, means that the Nissan Leaf can do most of the driving when you are on the motorway and then park for you when you reach your destination.
For many drivers, this will take a lot of stress out of driving and is probably worth the purchase price on its own.
For those who want to drive themselves, one of the biggest things to get used to with the Leaf is the e-Pedal which uses braking regeneration for the battery and means you hardly ever need to touch the brake pedal. Once you are used to this it feels like a great way to drive and feels like you are saving a lot of that energy wasted in stop/start traffic. When stepping back into a normal ICE car after having the e-Pedal, you feel like you are going back to primitive technology.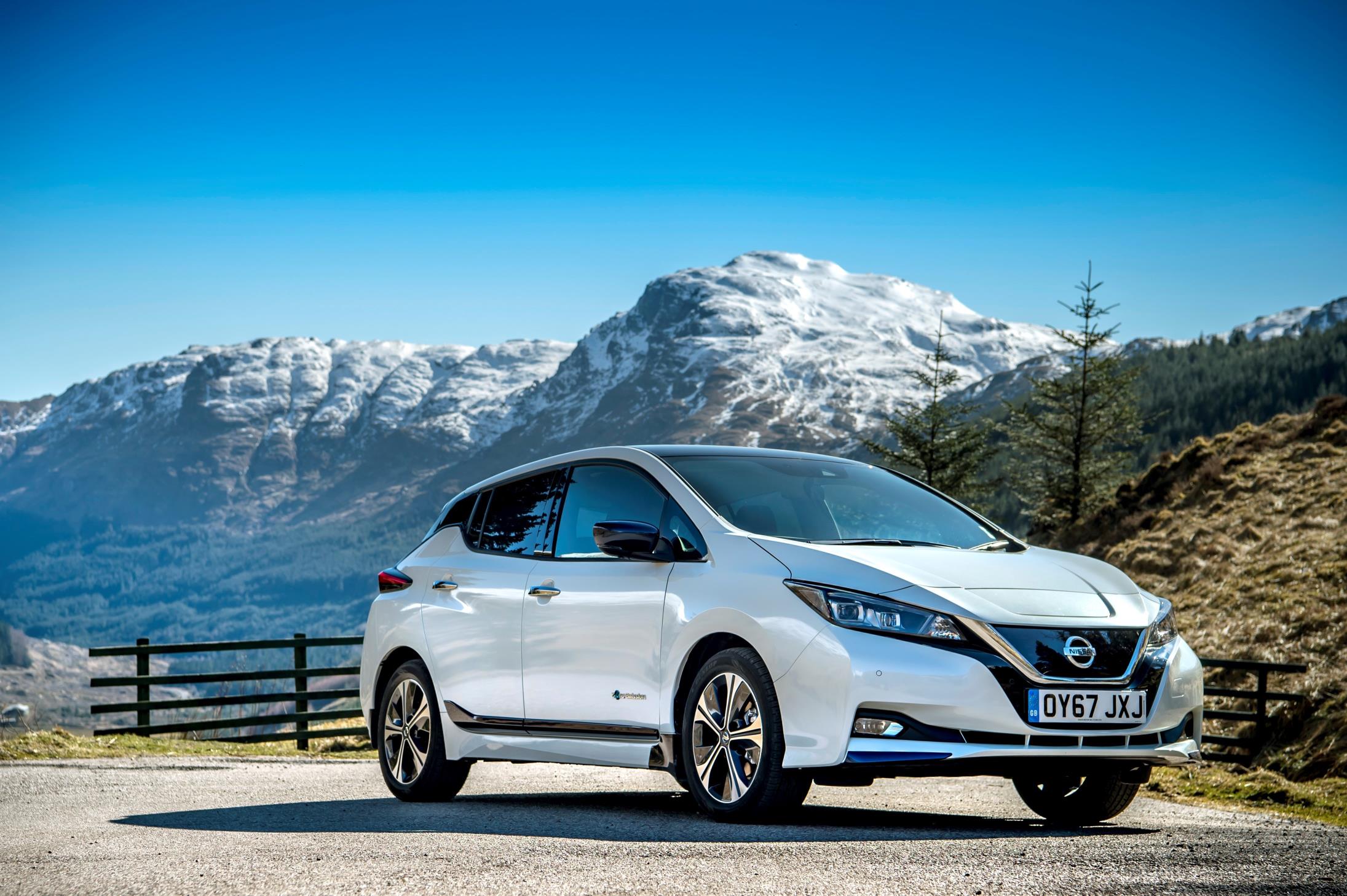 Driving around town is, therefore, a very pleasant experience on the electric Nissan and this feels very much where the Leaf is happiest. That's not to say that it's not an easy car to live with on the motorway, it cruises fine at speed, it's just that driving long distances is where you start to think more about range and where to charge.
As is the case with any petrol or diesel car, your MPG will drop significantly as you go from 60mph to 70mph to 80mph (not that we'd be going at the later!) and this is never really a problem. However, when you are driving the Leaf for a distance on the motorway it really starts to play on your mind: "If I drive at 60mph then I have enough charge to get there and back without finding a charger" is something that would never happen when all you have to do is visit a petrol station for 5 minutes. With the Leaf, this is a reality.
Is finding a charger that much of an issue? With apps like Zap-Map then you can find a charger nearly anywhere, what's more of a problem is finding one that's working, making sure it's compatible with the type of smart card you have (there are lots of competing companies) and the type of charger (there are 11kW and 22kW chargers that the Leaf isn't compatible with). During the week I had with the Leaf the charger nearest my house was out of order for the whole time (despite me reporting it on day one) and the next closest one at Asda was broken and then fixed after a couple of days. Still, you can only park for a maximum of three hours at Asda and it takes 7h 30m to complete a full charge with the Leaf.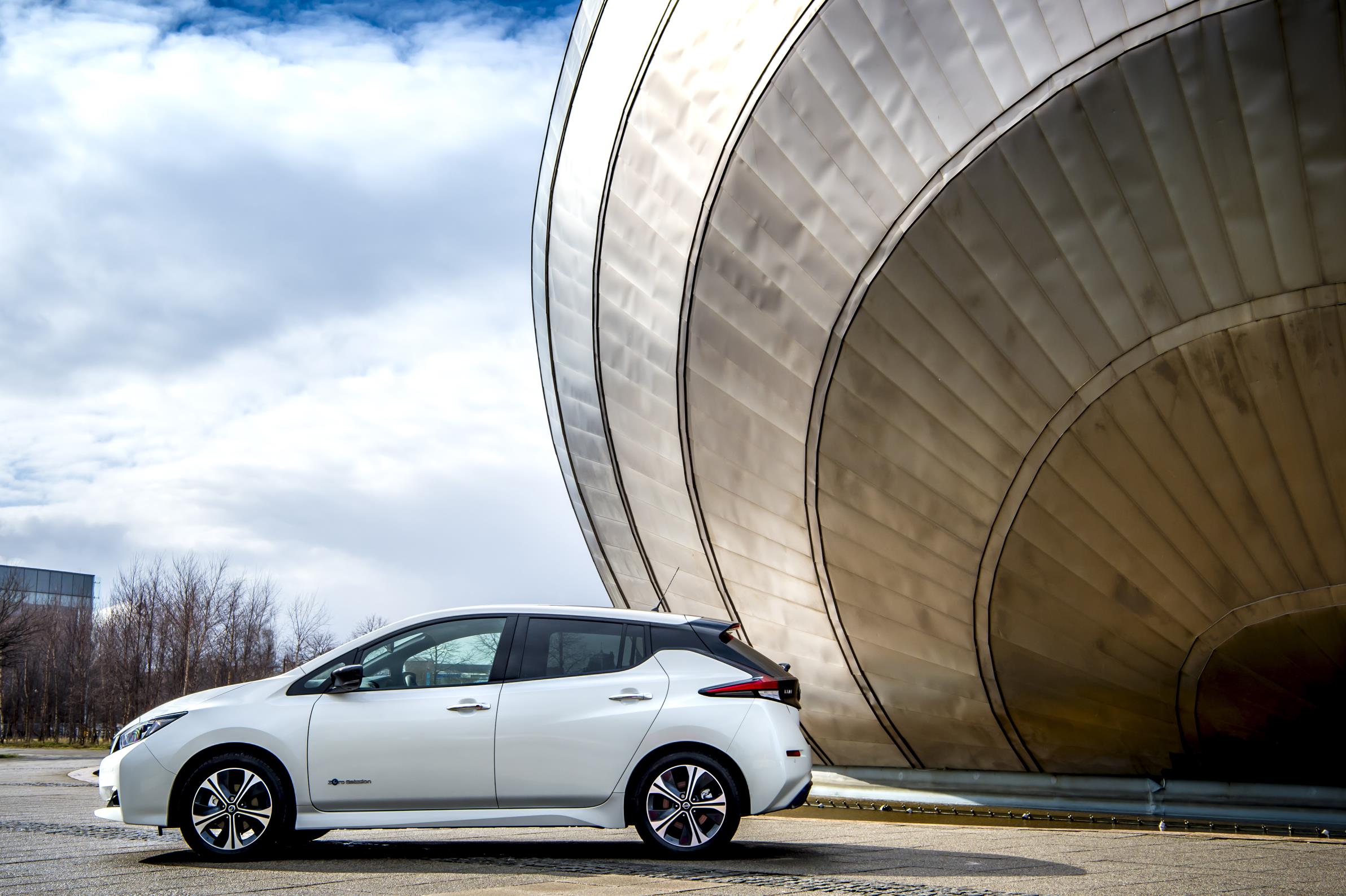 This all sounds very negative, and if you do a lot of driving to different destinations then it probably is, but for those who do most of their driving near their home, and can charge at home, the Leaf is a great way to get about.
The instant 320Nm of torque can spin the front wheels up at a damp junction and it's such an effortless way to travel around. Even a modern torquey diesel will feel like a horse and cart in comparison.
As you would expect, the Leaf isn't built for tackling a tricky b-road, but it handles a nice a-road with ease and can even overtake well if you don't need to go too fast.
With a Nissan Leaf Plus supposed to be on the way next year, the electric revolution is rolling onwards and the cars are only going to get more powerful with larger battery capacity and a longer range.
Do you think it's time to join the revolution yet? Let us know in the comments.
PRICE: £29,390 (less government grant)
ENGINE: 110-kW electric motor
POWER: 147 hp
TORQUE: 320Nm
PERFORMANCE: Top speed 89mph, 0-62mph 7.9 secs
RANGE: 168 (combined)
CO2: 0 g/km
TT Rating