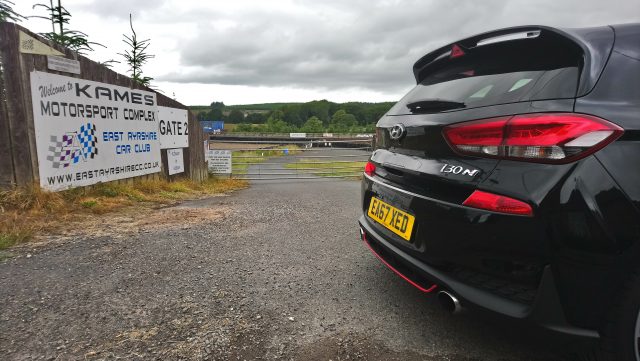 As a petrolhead, when a car manufacturer decides to make their first hot hatch it's a cause to celebrate. A new entrant to the market means more choice, more competition to make the cars better and maybe even keep the costs down. That said, when you've never really made a car with over 200bhp before (the less said about the Genesis, the better) then how good can your first offering be?
Well, to make sure the Hyundai came out of the blocks strongly they hired Albert Biermann, former BMW M development chief. Biermann claims that Hyundai created the i30 N to be a great track car, not just for seasoned track day heroes, but for beginners too.
For those of us who don't have a middle name of Stig, or who don't go racing Caterhams every weekend, this sounds like quite an appealing prospect. I'd like something quick that could be taken to the track but that isn't going to spit me out at the first overcooked corner. Confidence in a car is something that's often overlooked but that can make ownership, especially in the early days, a lot more fun.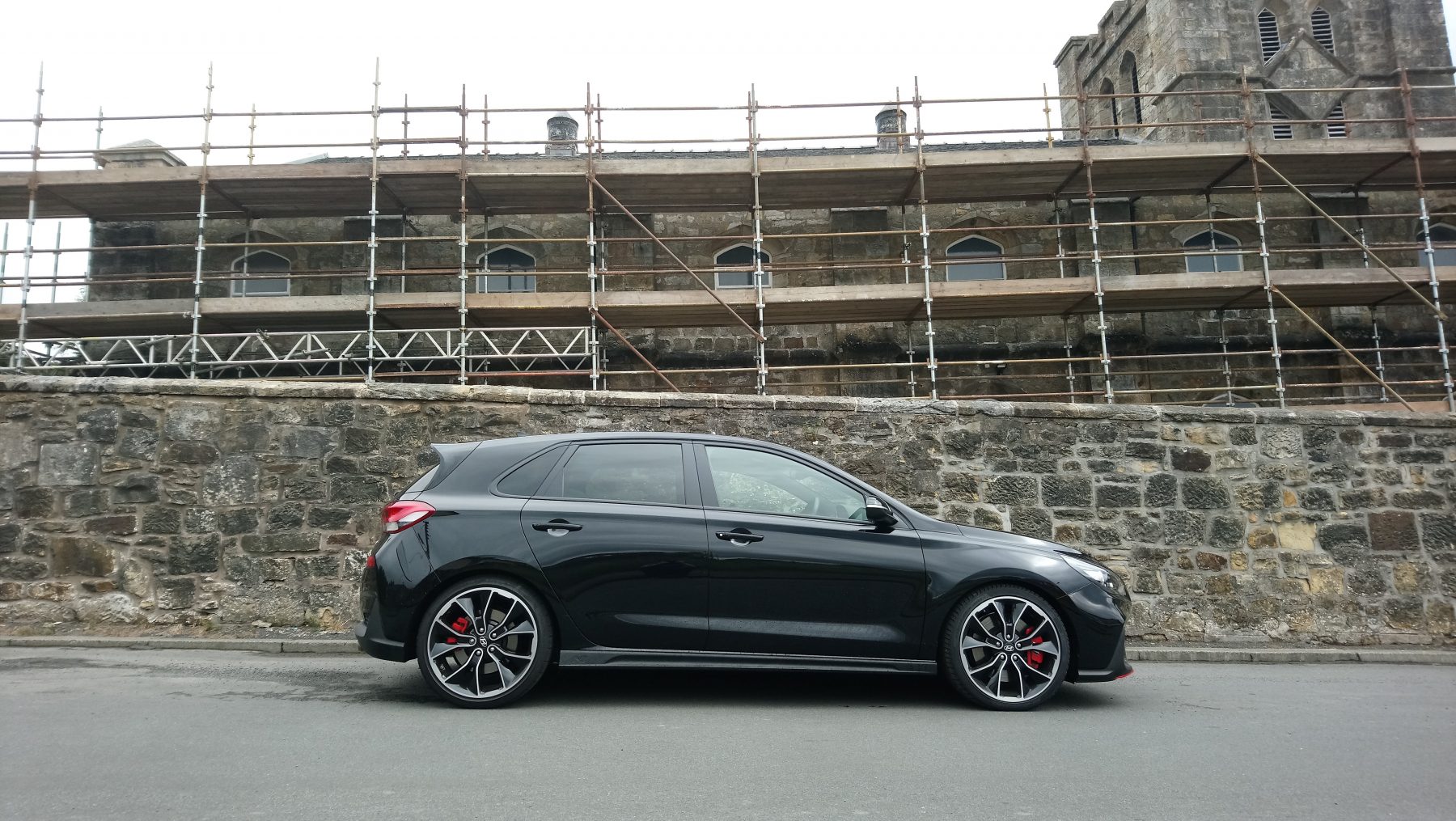 Our i30N was the Performance version with 275PS and 378Nm torque, resulting in a 0-62mph time of 6.1 seconds!  This already puts the Hyundai ahead of the Mk7.5 Golf GTI Performance (242bhp, 0-62mph in 6.2sec) and at £28,850, it's cheaper than the £29,500 VW Golf.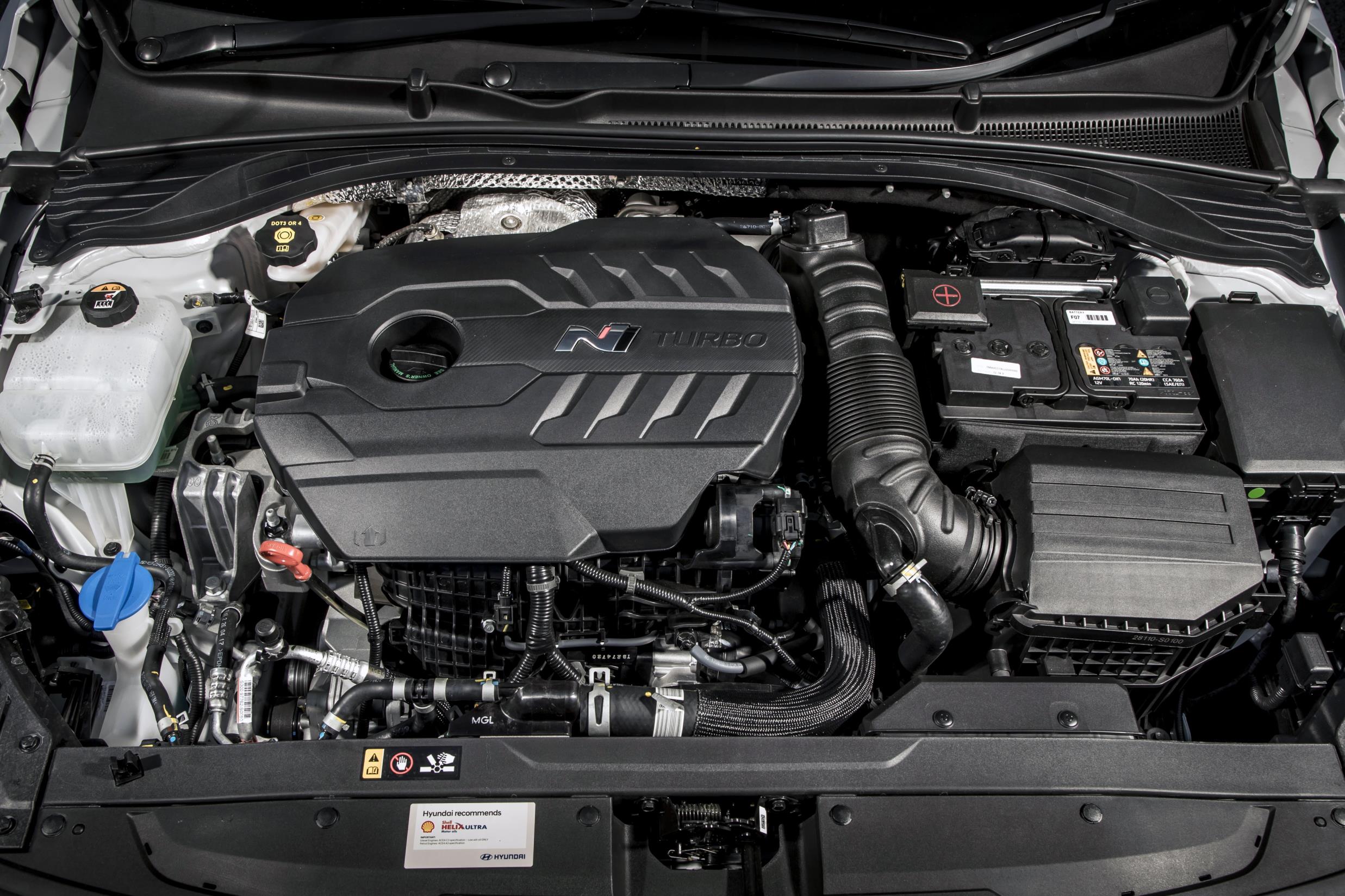 Numbers aside, there are two main areas that'll be important to any prospective i30N buyer, what it's like to drive and how nice a place is it to spend time.
On the driving front, there's a lot of good news. Start the i30N up and you immediately get an idea that it's a proper hot hatch with a nice rumble from the exhaust and plenty of settings to play with before you drive off. Having done a little research before driving the car, I knew that I wanted to get it straight into "N" mode and see what it was like.
Ouch! What I quickly learned was that N mode is really for use on the track (N comes from Nurburgring so that clue was in the name) and that it dials the suspension to way too firm a setting. Literally, unless you want to visit a chiropractor then you won't want to use full on N mode and instead need to create a custom mode – thankfully very easy to do in the settings menu.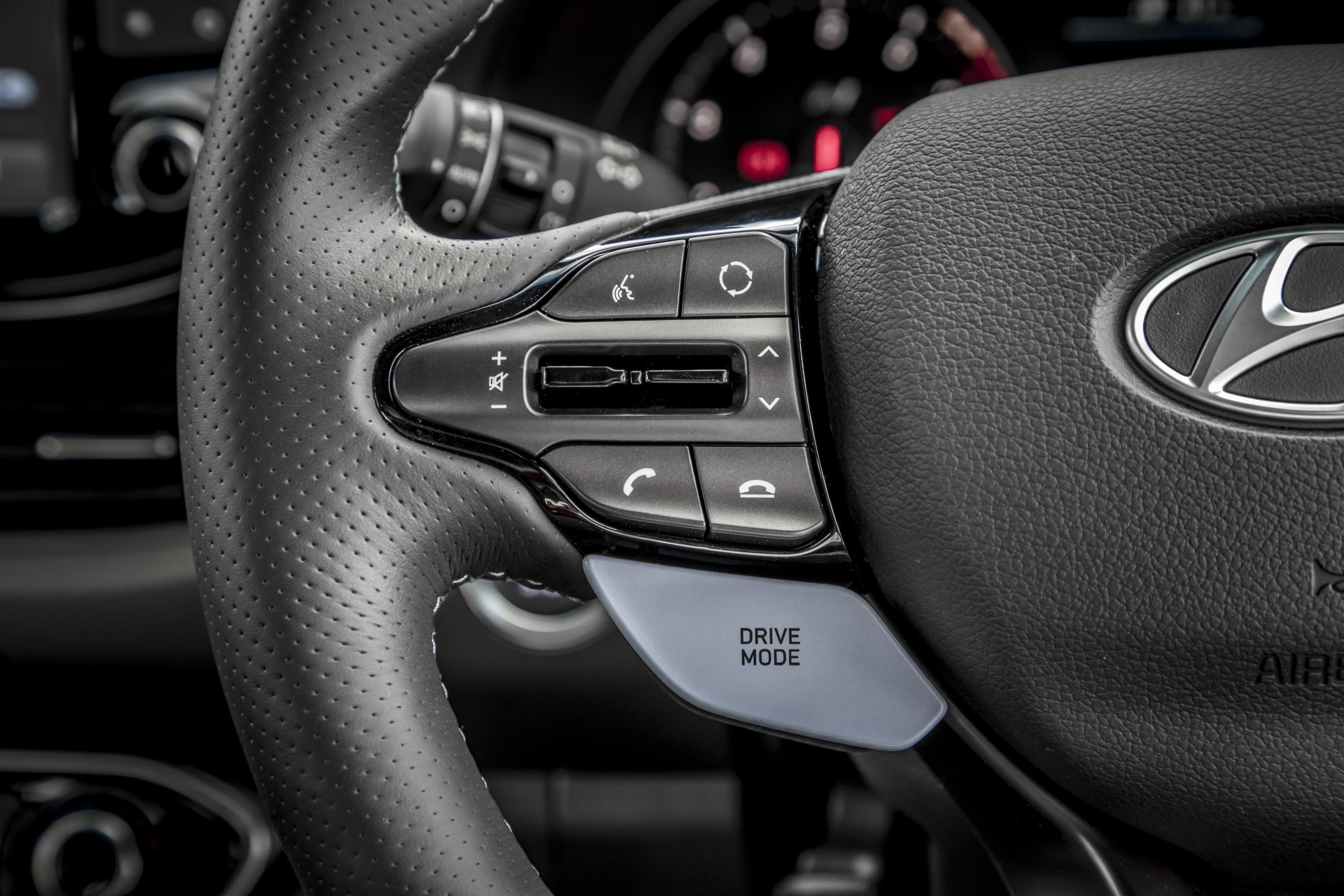 Try again. Exhaust on loud, suspension on Sport, engine on Sport+, steering on Sport+ and rev matching on – perfect.
Pulling away now, the experience is dominated by the responsive throttle and the brap, brap, brap from the exhaust every time you let off said throttle. Onto the motorway first and this feels like a car you could cruise at high speeds in, even if it's obviously, less refined than a large saloon. Acceleration all the way up to….70 is very strong!
Heading over to my favourite testing road, the B743 Strathaven to Muirkirk is where we can really tell where it sits in the hot hatch hierarchy (or at least within the ones I've tested here).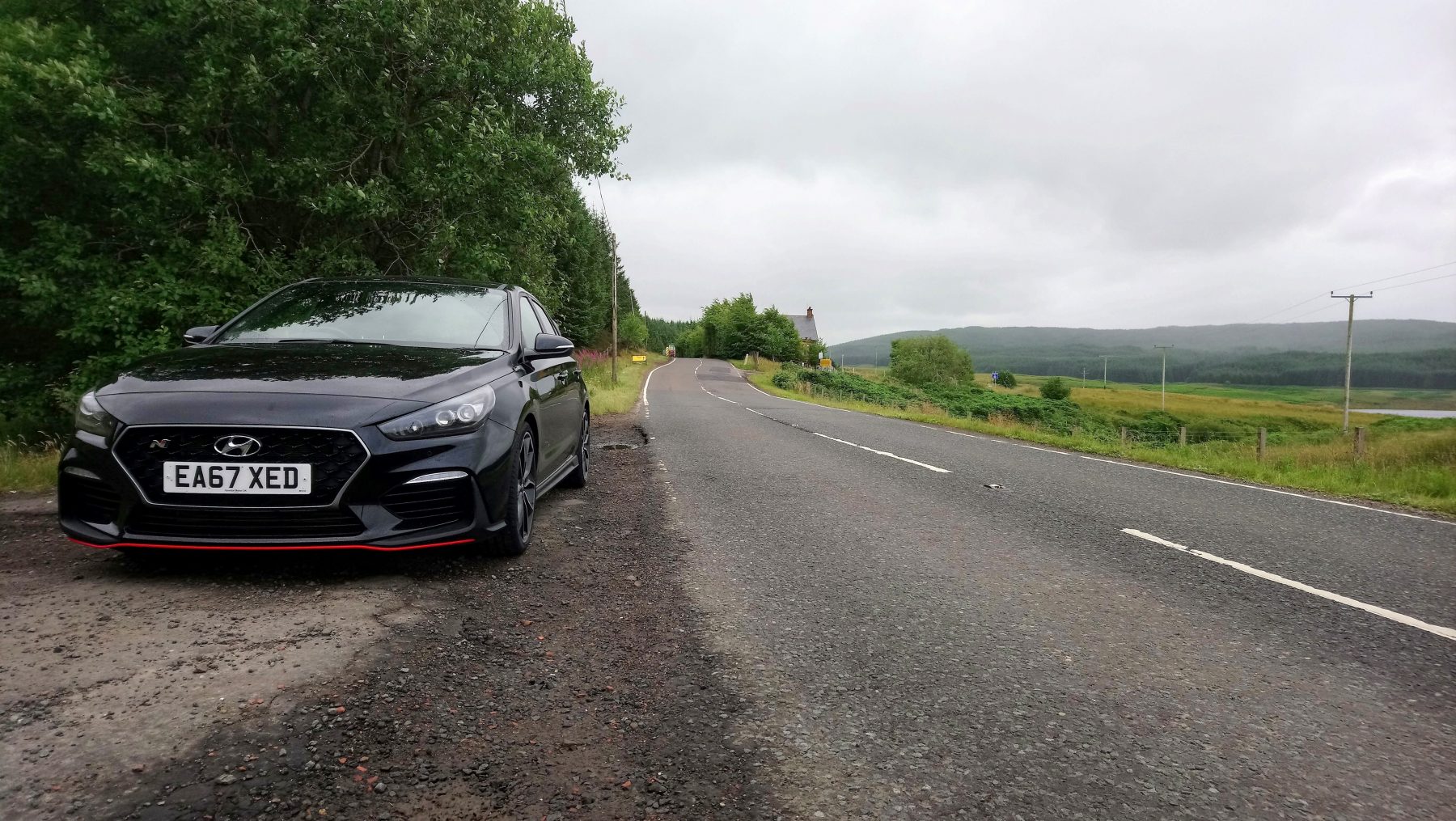 At 275PS, the N is down on power over the Focus RS, Golf R and Civic Type-R, and you can feel the difference. This isn't to say the i30 is lacking, actually, it feels very close perfect for this kind of road.
The combination of front wheel drive and an adequate power level mean that the little Hyundai can be driven at very close to legal speeds and still be a lot of fun. Albert Biermann, Hyundai's R&D boss, said this car was all about giving the driver confidence, not about setting lap times, and that's what it gives you.
While the Golf R and Focus RS can get you down the road quicker, especially in wet conditions, they only feel fun at very high speeds. The Honda is very similar, although a bit rawer than the Ford or VW, it's almost too powerful for this type of road.
All of the cars can deal with the negative cambers and tight corners with rough road surfaces, and other than when pushing the cars closer to the limit, there's not too much between them.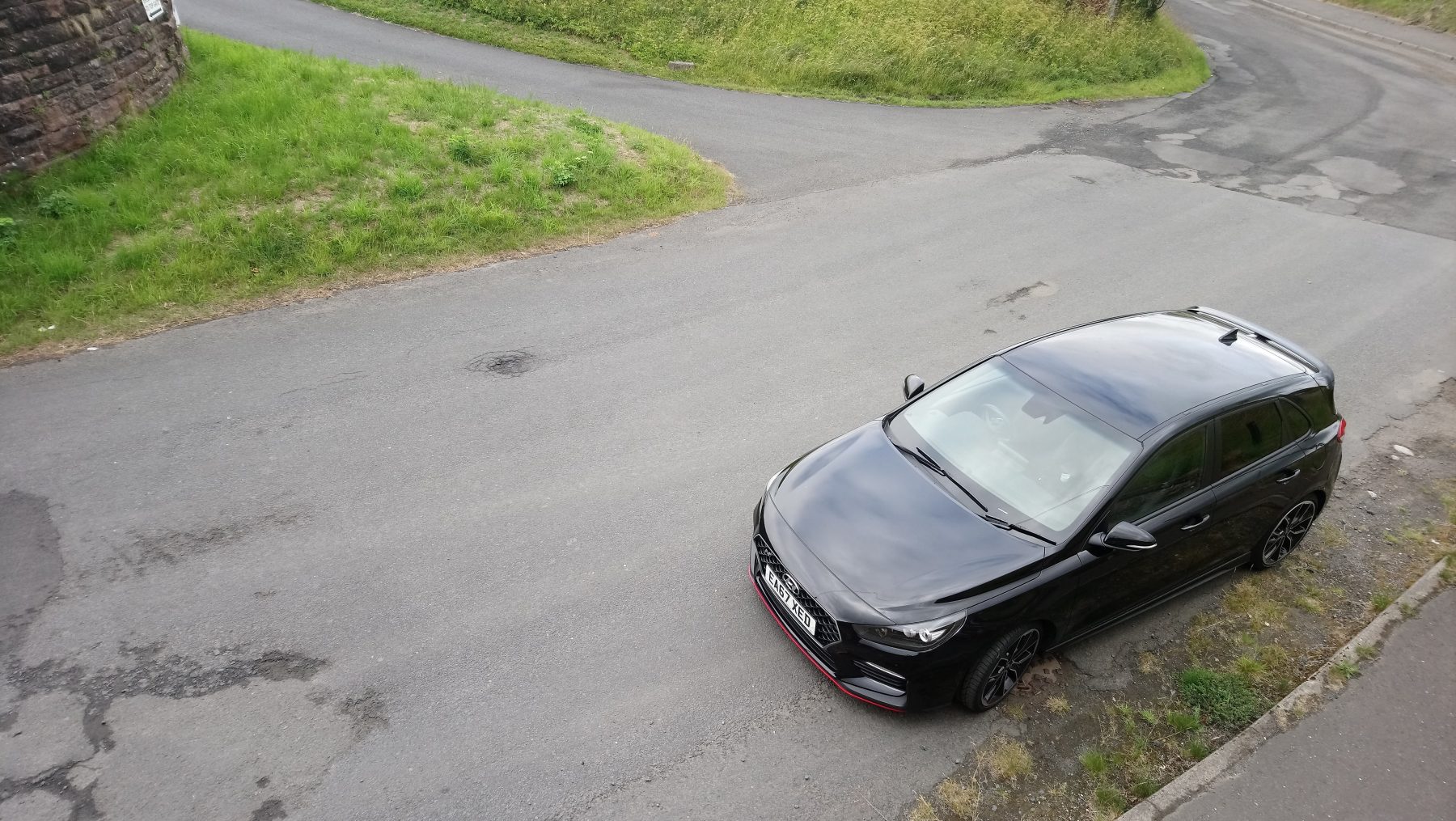 Brakes wise, the i30 N doesn't feel quite as strong as the rivals mentioned above, but that's OK as you won't need to go as fast to have fun.
To see off its European rivals in the fun stakes, the i30 N also has a lovely manual gearbox which shifts very positively and benefits from a great rev-matching downshift system. Combine this with power and suspension setups that really work well together and you'd be hard-pressed to find another car, never mind hatchback that's better on this road.
Hyundai seems to have got the heart of what hot hatches are supposed to be about – fun, not lap times. They have found a sweet spot of being less hardcore than a Civic Type R, cheaper than a Golf R (although with nowhere near the internal quality) and less of an ASBO attraction than a Focus RS.
Interior wise, the i30 N is a nicer place to spend time than the Focus and it's got a better infotainment system than the Honda. It does play an annoying jingle every time you start and stop, but there MUST be a way to turn that off.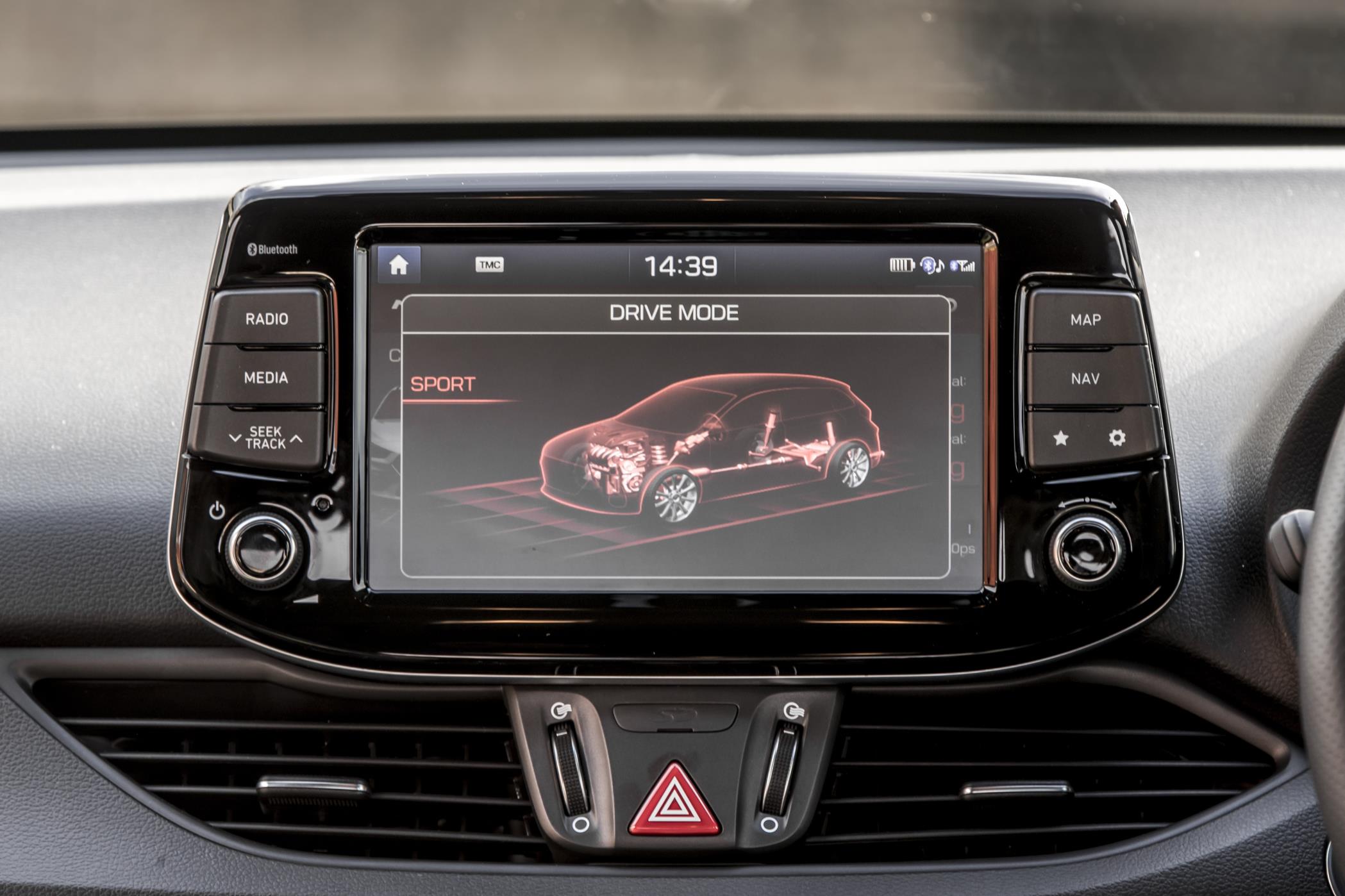 The i30 N really is an appealing prospect…if you can buy one! From speaking to a couple of dealers, they don't seem to be bringing many cars to the UK and perhaps the goal of the N was more about changing perceptions than actually being a sales success. In my case, it worked, as for the first time ever I went to the classified ads and searched for a Hyundai.
Taking into account Hyundai's five-year unlimited mileage warranty, we think they should make a few more and send them to the UK…
Hyundai i30 N Performance
PRICE: £28,850
ENGINE: 2.0l, 4 cyl with twin scroll turbocharger
POWER: 275 PS
TORQUE: 378 Nm
PERFORMANCE: Top speed 155 mph (limited), 0-60mph 6.1 secs
CONSUMPTION: 39.8 mpg (combined)
CO2: 163 g/km
TT Rating: