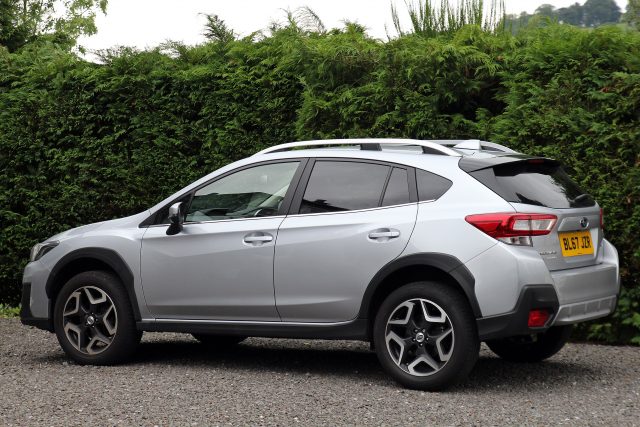 For car enthusiasts of a certain age (myself included), Subaru is synonymous with one thing – rallying. More specifically, the World Rally Championship and home born hero Colin McRae. Watching his 555 liveried Impreza's being driven at maximum attack, living up to his infamous 'if in doubt, flat out' philosophy, was edge of the sofa stuff.
Let's not forget Richard Burns either. Between them, their WRC championships of 1995 & 2001 respectively, at the helm of Impreza's, must of done more for Subaru's image than any campaign the marketing department could dream up.
The road going Impreza's were a huge success, offering incredible all weather point to point performance, and a fair dose of practicality. Which, at the time, was only really rivalled by its long term nemesis, the Mitsubishi Evo. However, over the years, the evolution of the hot/hyper hatch, and the increasing focus on emissions, meant that the Impreza's USP waned. To the extent of which, unfortunately, the Impreza is no longer part of the UK model line up.
Aside from rallying, Subaru also have gained a reputation for reliability and longevity. This, combined with permanent all-wheel drive, has resulted in a loyal but niche following, especially with rural customers.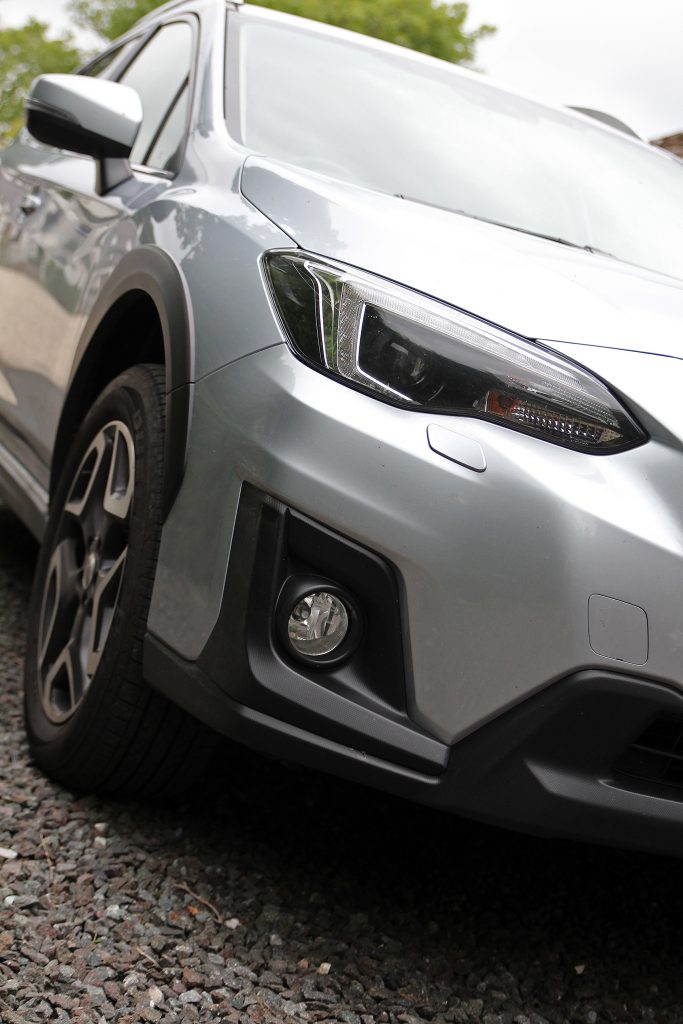 The XV is Subaru's 2nd generation crossover, and it features both the manufacturers trade mark features – all wheel drive, and a horizontally opposed ('boxer') engine. The later supposedly helping to lower the centre of gravity – how much of an impact that has on a high riding vehicle, I'm not sure.
The car is also built on the company's 'Global Platform' which promises significantly increased body rigidity. The styling is pretty much standard crossover/SUV fare, not bad, just lacking many stand out design features. Although but to be fair the same could be said about its multitude of rivals, and the designed 'ruggedness' is probably more appropriate for the Subaru than some competitors.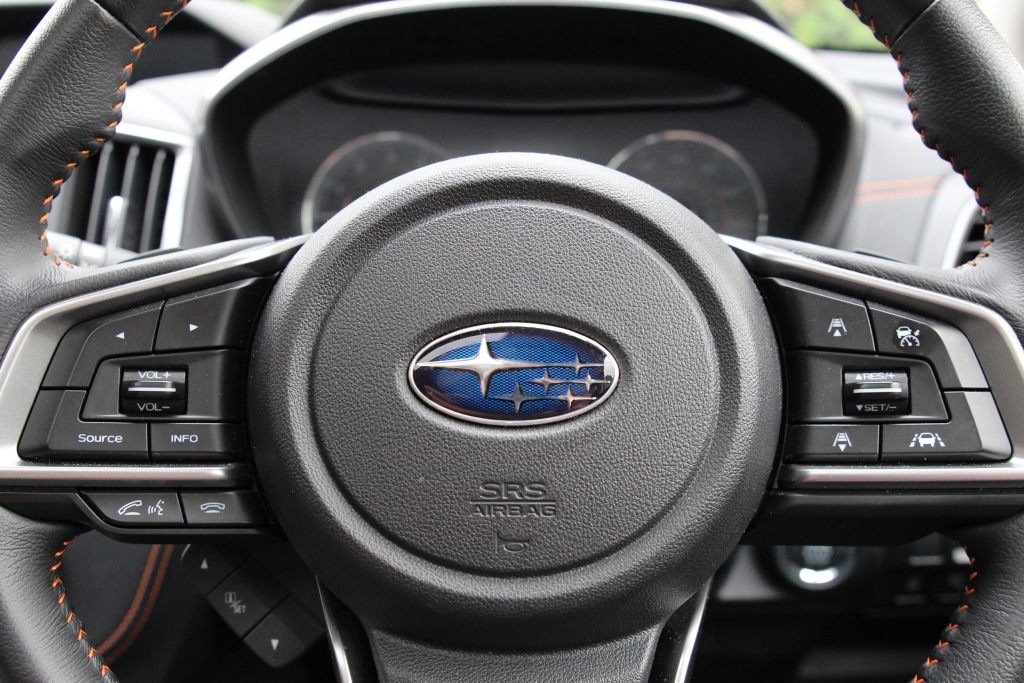 The interior has a functional, solid feel with chunky switchgear, but the ergonomics could do with a review. Placement is generally a bit haphazard, including the start/stop button which is obscured from view, and the steering wheel is also a little over-laden in the button count department. The biggest issue though is the infotainment system. The screen feels cluttered, isn't the most intuitive to use, and generally feels a bit cheap and last generation.
Maybe it's a reflection of the current SUV market, but are buyers more interested in style rather than substance? Is Apple Car Play of more importance than all-weather ability? Quite possibly.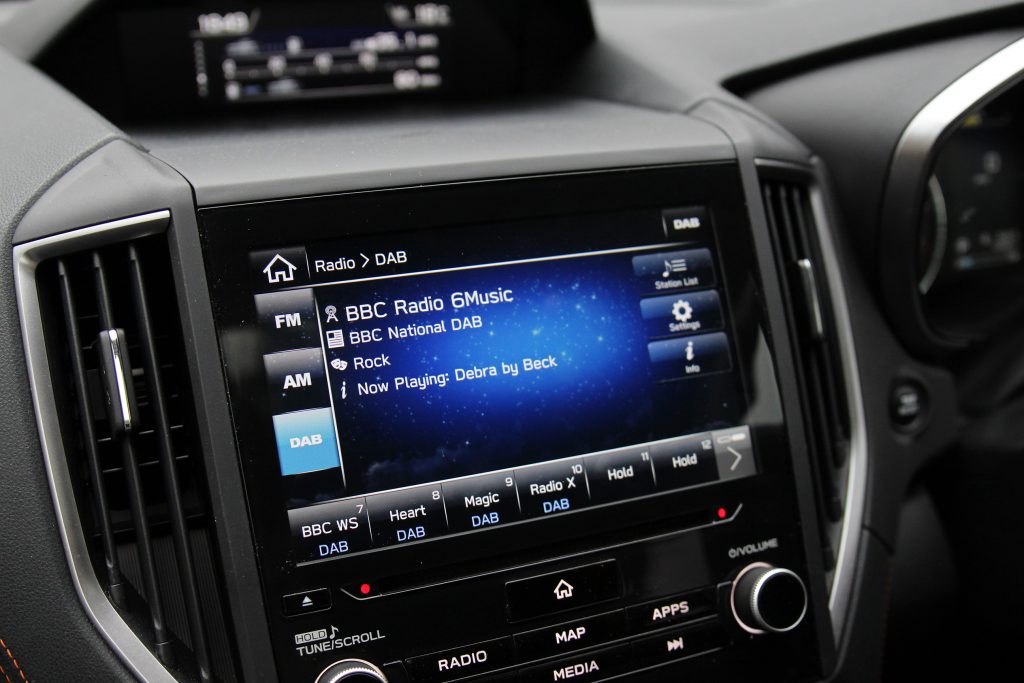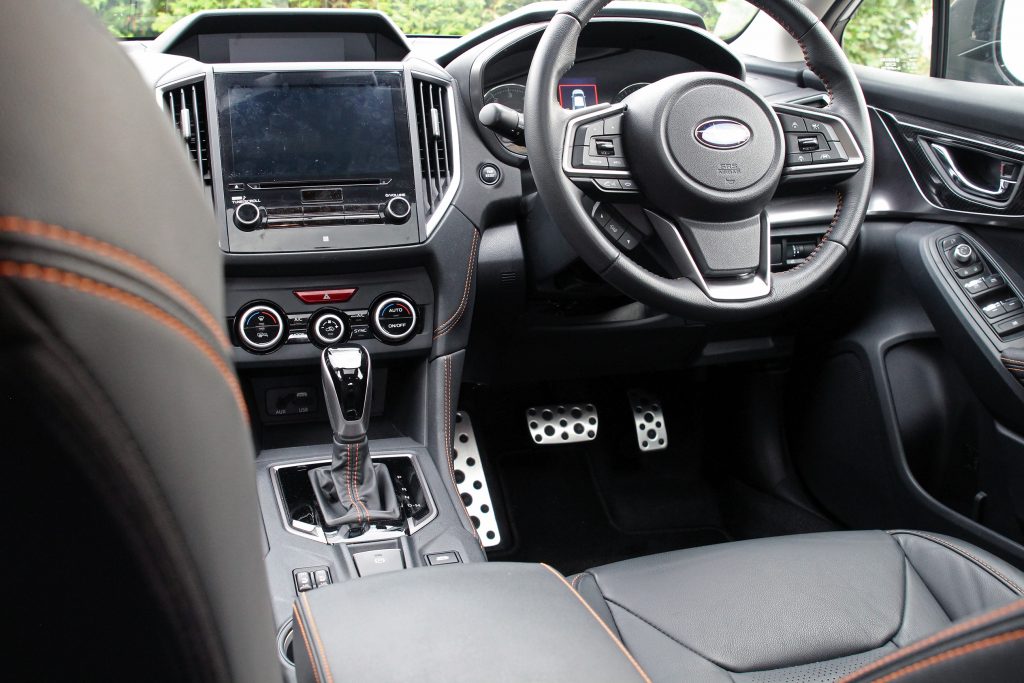 Speaking of proficiency when the weather turns unpleasant, this is where the XV scores some points. Its AWD system includes Active Torque Split, which defaults to a 60% of power being sent to the front wheels and 40% to the rear, but can distribute power to each axle depending upon terrain. This combined with Subaru's proven ruggedness, and features such as Hill Descent Control, give the XV some genuine off road ability. This isn't just a jacked up hatchback.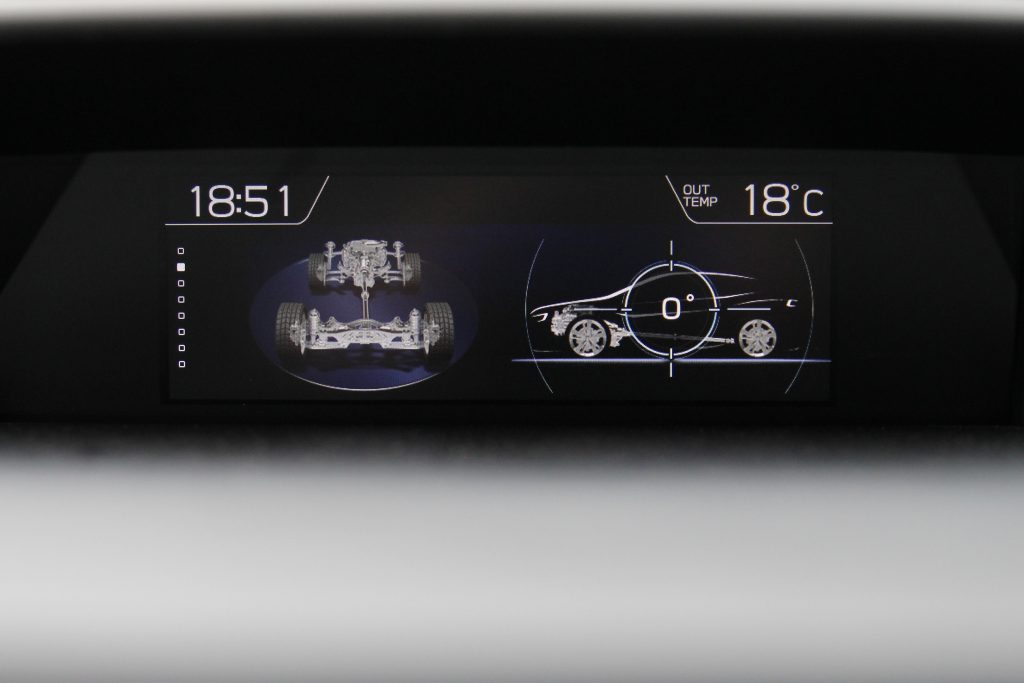 On the move, the driving position is good, the seats are comfortable, it rides well and provides secure, stable handling. Not much in the way of driver thrills are delivered compared to Subaru's of old, but to be fair, that probably wasn't a major part of the design brief. I suspect safety was though as it's crammed with numerous safety features. Blind spot monitoring, lane assist and rear cross traffic alert, adaptive cruise control and steering responsive headlights, all feature. The result of which is that the XV carries a five star Euro NCAP rating and was declared Euro NCAP's 'Best in Class – Safest Small Family Car 2017'.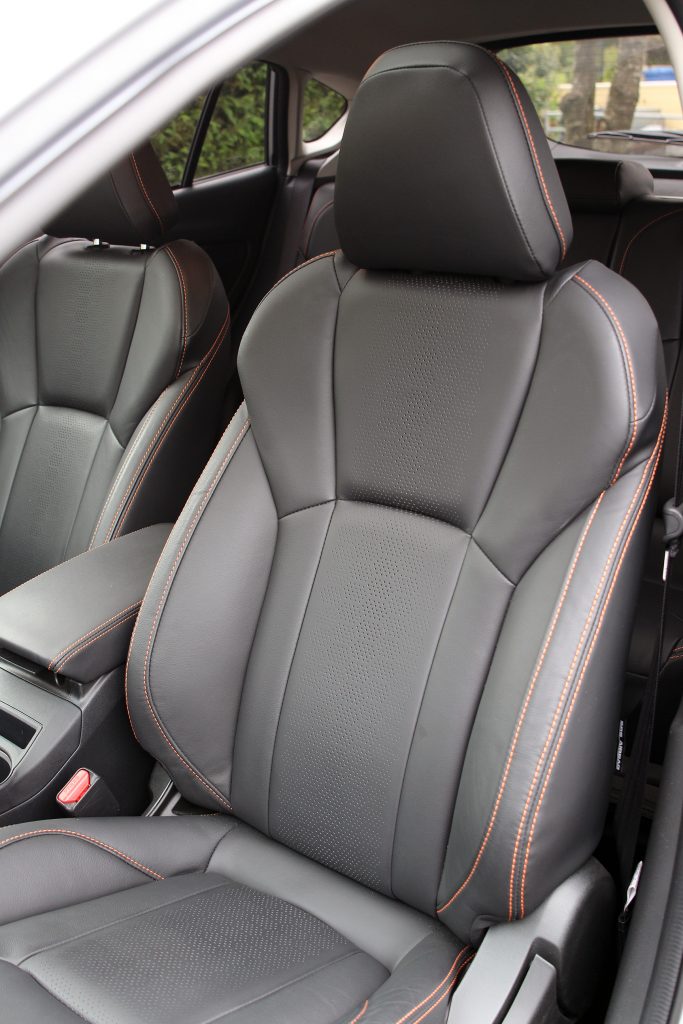 While I must admit to not being a massive fan of some 'safety' features like adaptive cruise (or even auto lights/wipers), as I worry that it results in drivers disengaging from the process of driving even more than normal, they are no doubt of interest to the majority of prospective owners.
The elephant in the room with the XV though is the powertrain. More specifically, its 'Lineartronic' gearbox which is of the CVT variety. Continuous Variable Transmission is a shiftless, single speed automatic gearbox (although the Subaru does mimic having multiple gears), and their use is pretty rare… for a reason. They're rubbish. Not helped by the decision to move away from diesel (the XV is only available with 1.6 or 2.0 litre petrol units), the result is under-powered engines, mated with a lethargic, unpleasant transmission. It really does mar the driving experience. Performance is poor, torque is conspicuous by its absence, it's noisy and it rev's excessively. The result is a car that's tiresome to drive when you have to work the engine harder and I struggle to see why this would have been chosen over either manual or a decent conventional automatic 'box.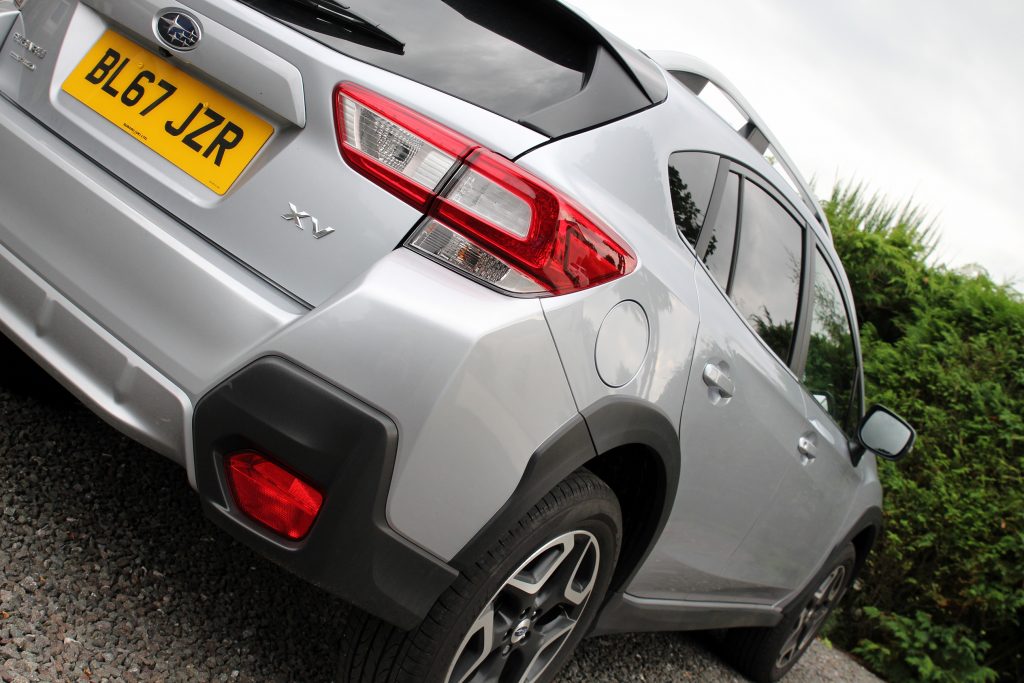 Is the XV good enough to help boost Subaru's sales figures? With the current engine/gearbox combinations, I suspect that will be tough as it just doesn't offer the level of refinement and performance that the average buyer expects. Lose the CVT gearbox, add a more torquey engine, and a more up to date infotainment system, then it might be a contender. The basics are there and I've no doubt it would live up to Subaru's legendary reputation for dependability, it just needs to be more enjoyable to drive.
Subaru XV SE Premium
PRICE: £28,510
ENGINE: 2.0 litre, 4 cylinder petrol, CVT transmission
POWER: 156 PS @ 6000 rpm
TORQUE: 196 Nm @ 4000 rpm
PERFORMANCE: Top speed 120 mph; 0-62 mph 10.4 secs
CONSUMPTION: 40.9 mpg (combined)
CO2: 155 g/km CO2
TT Rating: