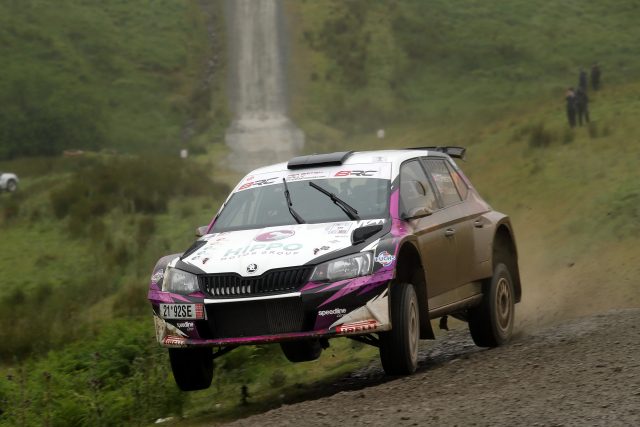 With just under five weeks until the Brick & Steel Border Counties Rally (17-18 March) blasts off in the famous forests around Jedburgh in south-east Scotland, the countdown to the 2017 Prestone MSA British Rally Championship has begun.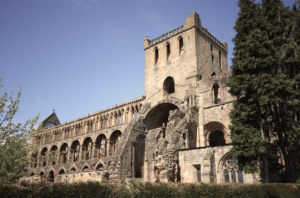 This year's battle for overall supremacy begins in typically dramatic style in Scotland. In just 33-days' time, the class of 2017 will kick off their ambitious campaigns outside Jedburgh's historic 12th Century Abbey. A Friday evening challenge offers two attention-grabbing special stages run in darkness – an awe-inspiring start to what promises to be another outstanding and, in some cases, career-defining BRC season.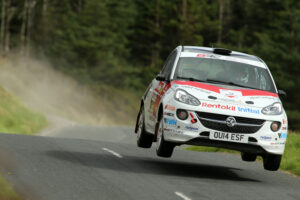 The BRC has always been hailed as the ultimate proving ground for future champions, with its unique mix of asphalt and gravel events and no national rally series can match the challenge, or boast such an impressive history as the BRC. Little wonder that the most ambitious rally drivers in Britain and across the world will be hoping to add their name to the coveted trophy come September.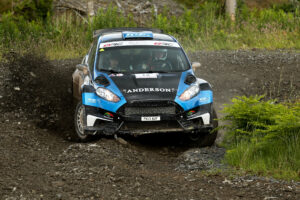 Elfyn Evans claimed the title in 2016 and, like so many before him, the victorious Welshman has taken the platform of winning the British Rally Championship to launch himself back onto the FIA World Championship stage.
This year's championship not only boasts an exciting new title partner in Prestone, one of the world's leading coolant/antifreeze brands, but will also crown a brand new champion whose name will be added to a roll of honour that includes a host of rally sport's top stars. Legends such as Roger Clark, Ari Vatanen, Hannu Mikkola, Pentii Airikkala, Jimmy McRae, Stig Blomqvist, Colin McRae, Richard Burns and Malcolm Wilson who are all past BRC champions.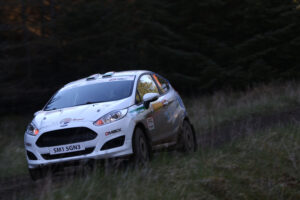 While the BRC's class structure provides categories and prizes for all-comers, the front-runners will come from the top category of high-tech, four-wheel-drive, turbocharged pocket-rockets. It's a flourishing category that has attracted huge interest from competitors, fans and manufacturers. Citroen, Ford, Peugeot, Proton and Skoda were all well represented in the 2016 BRC and, with other major brands such as Hyundai and Volkswagen now joining the R5 bandwagon, the competition is only going to get stronger and more exciting.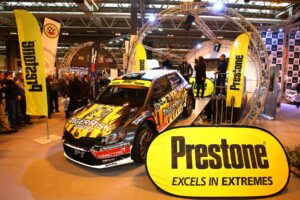 "2016 was just the start of a new era for the BRC," confirms Managing Director, Ben Taylor. "This year is going to take the UK's premier championship to another level. We have an exciting new sponsor, fabulous TV deals and a host of drivers throughout the classes who are going to do battle on great stages. Everyone is looking to up their game in 2017 – events, teams, drivers, sponsors and of course us as championship organisers too. It's going to be a great year and we can't wait to get started."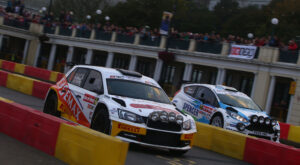 Building on the many notable successes of last season's relaunched series, the 2017 title race will be decided over seven challenging rounds in Scotland, England, Wales, Northern Ireland and Belgium, before culminating on the season's final encounter on the Isle of Man in September.
A full entry list for next month's opening round of the 2017 Prestone British Rally Championship will be published in a month's time.
2017 Prestone MSA British Rally Championship Calendar
17/18 March
Brick & Steel Border Counties Rally
Jedburgh, Gravel
29 April/30 April
Pirelli International Rally
Carlisle, Gravel
19/20 May
RSAC Scottish Rally
Dumfries, Gravel
23/24 June
Kenotek Ypres Rally
Ypres Belgium, Asphalt
8/9 July
Nicky Grist Stages
Builth Wells, Gravel/Asphalt
18/19 August
John Mulholland Motors Ulster Rally
Derry/Londonderry, Asphalt
14/16 September
138.com Rally Isle of Man
Douglas, Asphalt
Comments
comments