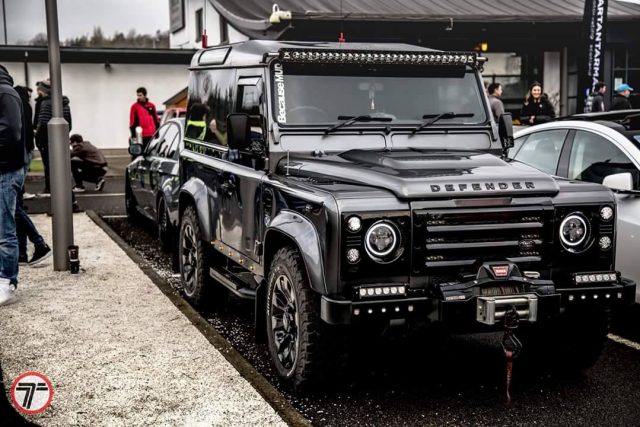 How long have you owned it?:
Since new (64/14)
Previous car?:
Peugeot 306 d turbo which I still own.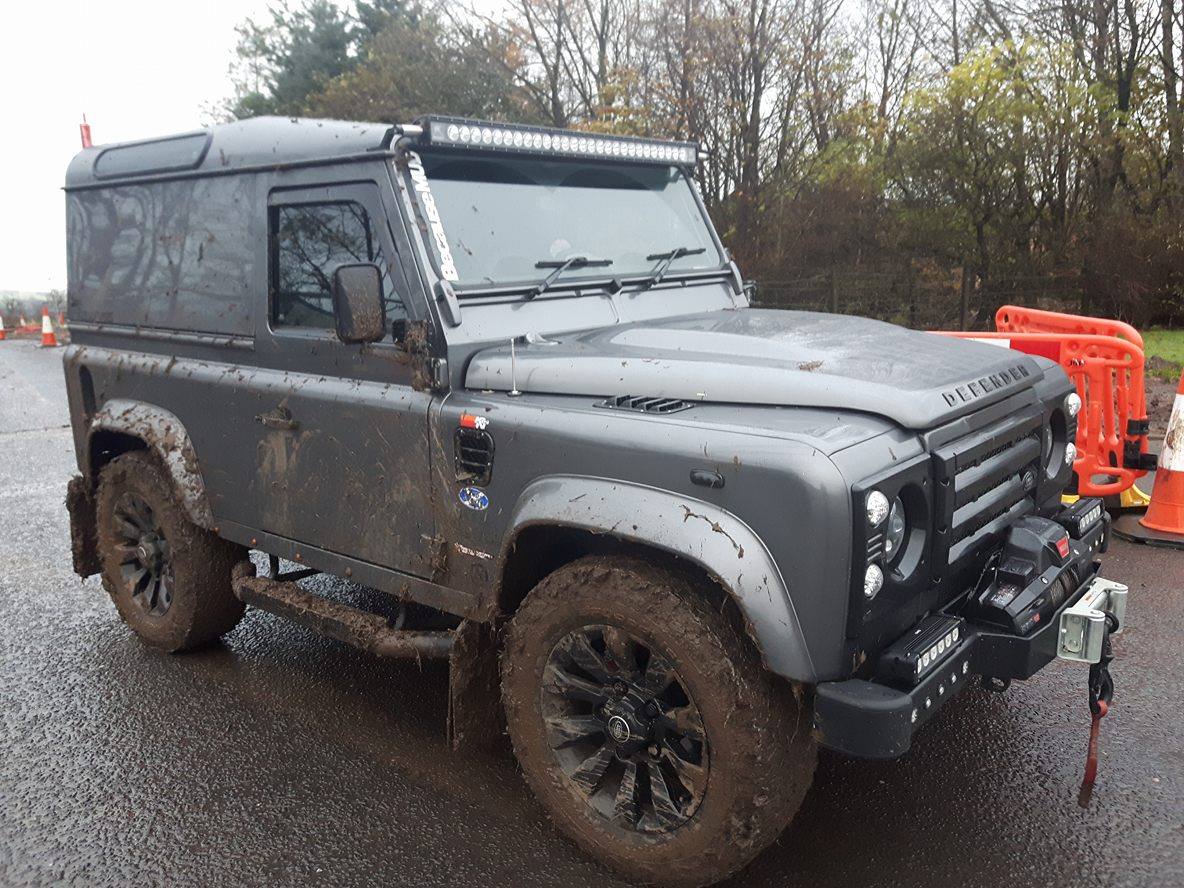 What made you buy it?:
It was a heart and head decision, I always wanted one and liked the look of them, plus I needed it for towing 3.5ton trailers.
Any modifications?:
Black sawtooth rims on 265/65/18 bfg all t tyres
Mantec winch bumper
Warn zeon 12 winch
52″ rigid inds radiance light bar
2x rigid inds hyperspot lights
2x rigid inds flood light
2x rigid inds spot/flood combo
All led lights all round
Led headlights with halo
Kbx grill and wing top vents
Diff sliders front and rear
Tinted windows all round
Full black Alcantara head cloth and fiber optic light built in
2×12″jbl subs and alpine amp
Alpine double din satnav radio
Double din dash in gloss black
Cb radio
Nas oem rear step and alpine rear camera
[Just a few then – Ed]
Future plans for the car?:
Soon to be an urban truck and stage 2/3 tune with Alive intercooler.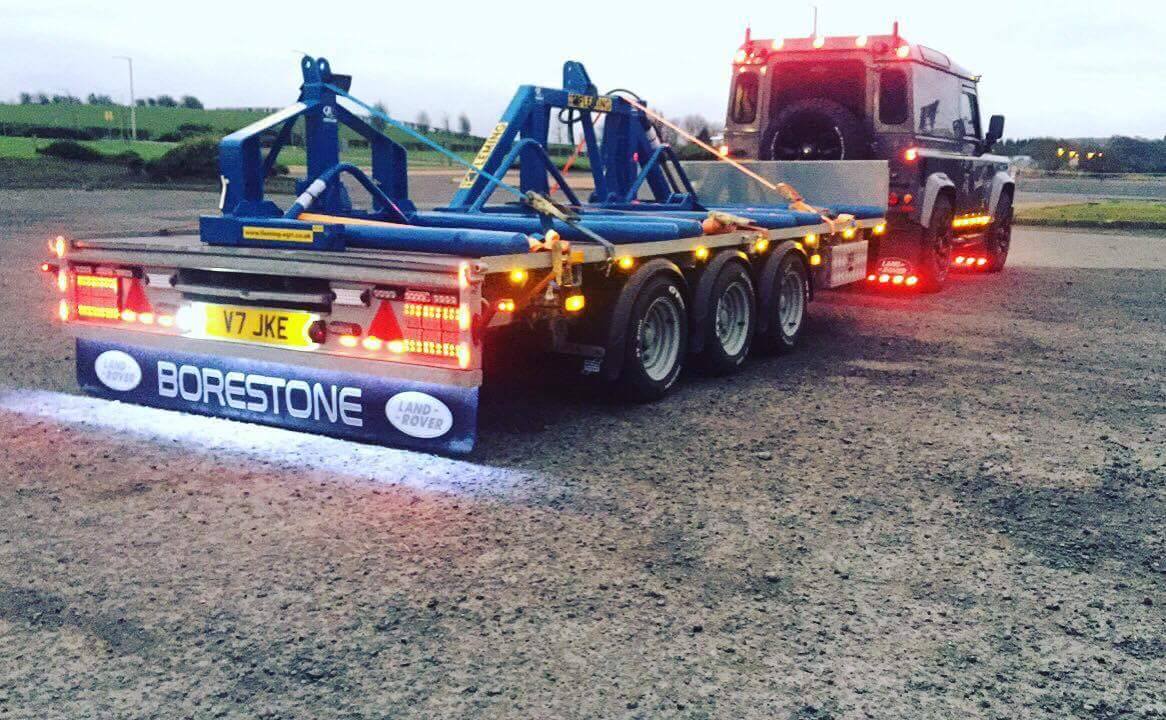 What road trips has it been on?:
We went to Ireland for an Easter Sunday cruise at port rush. We use the Defender for trips south of the border for picking up diggers and other equipment.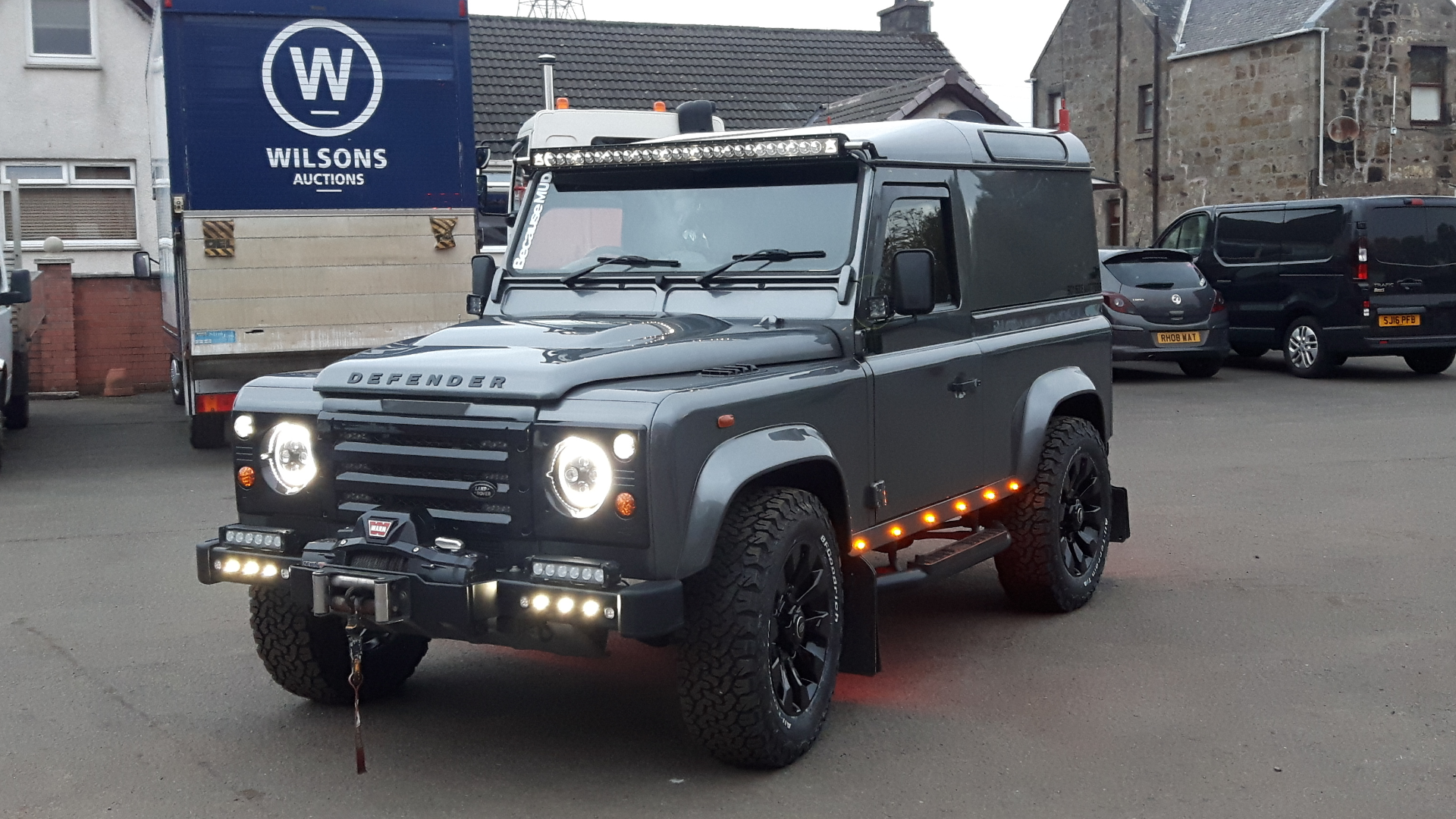 Is it expensive to run?:
I have never worried about it! It can get to Carlisle on a full tank so that's good enough for me.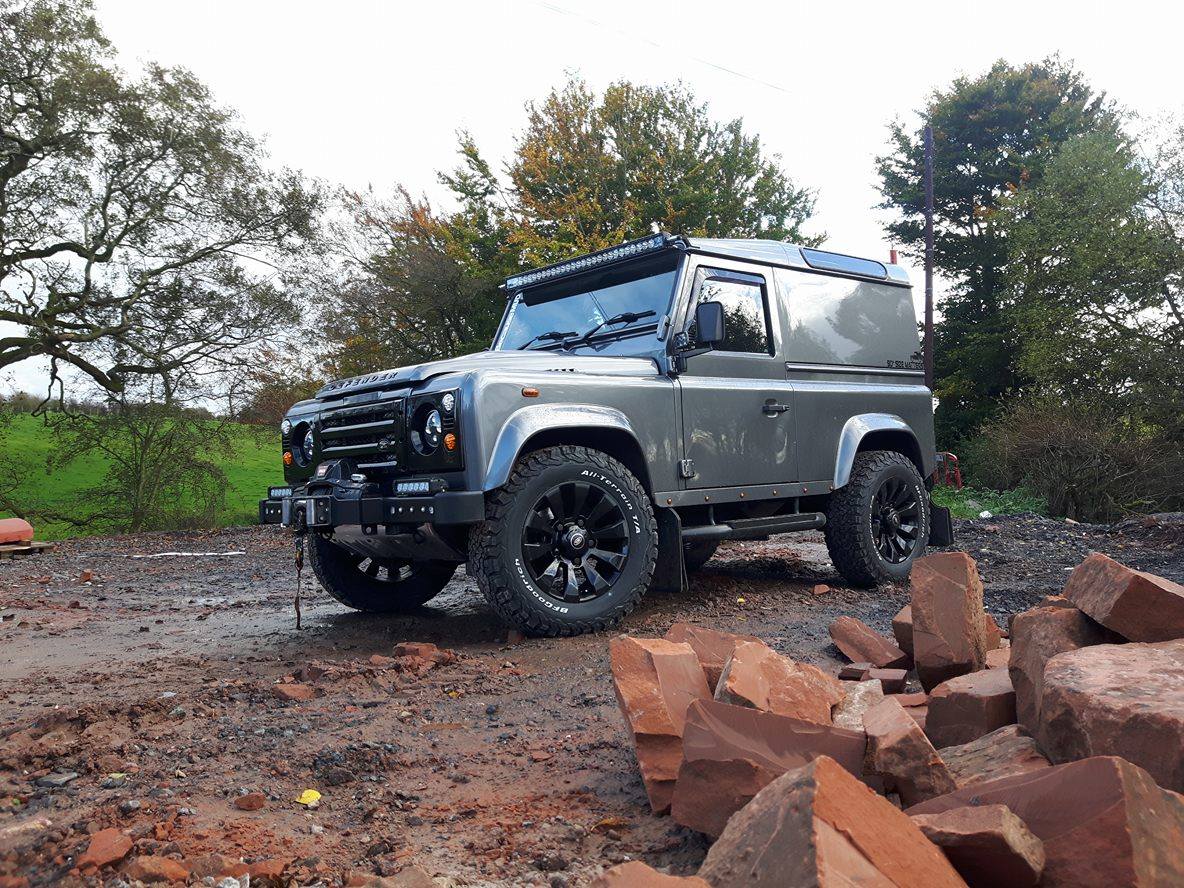 What's next?:
I don't know as Land Rover have stopped making Defenders so there's no real replacement available.