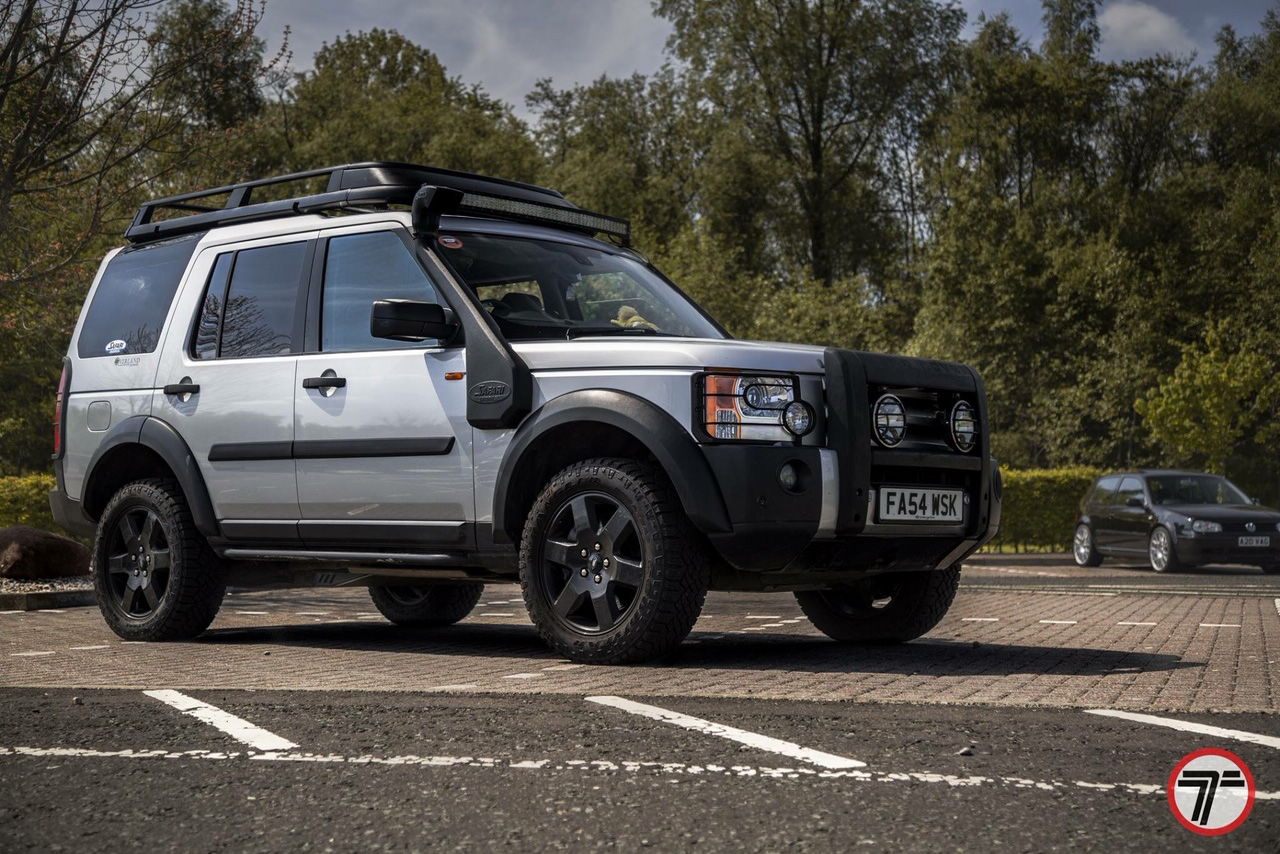 Owner:
Alan Morrison
What's the car?
It's a 2004 Land Rover Discovery 3 in Zambezi silver.
When & how did you come to buy it?
I bought the car in August 2012, I was looking to upgrade and this was one of a few cars that met my requirements. I bought it from a family in Elgin, the same week I started college as a full time student. The lady owner cried as I drove it away.
What was your previous car?
A 2004 Land Rover Freelander Hardback. A good introduction to the highs and lows of Land Rover ownership!
Anything you wish you had known before buying?
Not really, I did a lot of research into them before buying – joining a dedicated owner forum, reading lots of posts and did MOT background checks on potential cars to get an idea of how well they had been maintained.
I had narrowed the choice to 2, a V8 petrol HSE in London, and this tdv6 in Elgin. The V8 sold before I could buy it, so the diesel became the choice.
This cars' MOT did have some advisories which the owner had rectified before I bought it. It did try it's luck with a hand brake fault after a few weeks ownership, I took the key out, swore at the car and threatened violence if it didn't behave, put key back in, started car and the handbrake worked perfectly.
Has it had any modifications?
Yes, it has an extensive list of modifications to most areas of the car.
Engine has a BAS remap and Ford RS500 inter-cooler with silicone hoses. Power is roughly 235bhp and torque is near 400lbft.
Brakes have been upgraded with a Range Rover Sport brake servo, 4 pot Brembo front calipers off a Supercharged model and Discovery 3 V8 rear disc upgrade. These were bolt on upgrades as the MK1 Sport and D3 share many parts.
Interior has facelift Discovery 4 indicator and wiper stalks and a heated flappy paddle steering wheel with control boards to make it all work correctly along with a Discovery 4 Bluetooth module for hands free calling.
Exterior has the front lights "detango'd" to give a more modern look, smoked side repeaters have been fitted as well. Land Rover light guards front and rear, Land Rover Winch version Nudge bar and spot lights, Land Rover winch sump guard, a Safari snorkel, Front Runner slimline 2 full length roof rack with wind fairing, expedition rail kit, Prospeed rear ladder, Prospeed rock and tree sliders with step inserts, Prospeed compressor guard, full Prospeed underbody armour, a rare and expensive mod that covers the engine, gearbox, fuel tank, chassis rails and rear diff. It also has refurbished wheels finished in Gloss black with Goodyear Duratrac 255/55/19 tyres.
Car was also treated to a stage 2 detail by a well known detailing company which transformed the interior and exterior.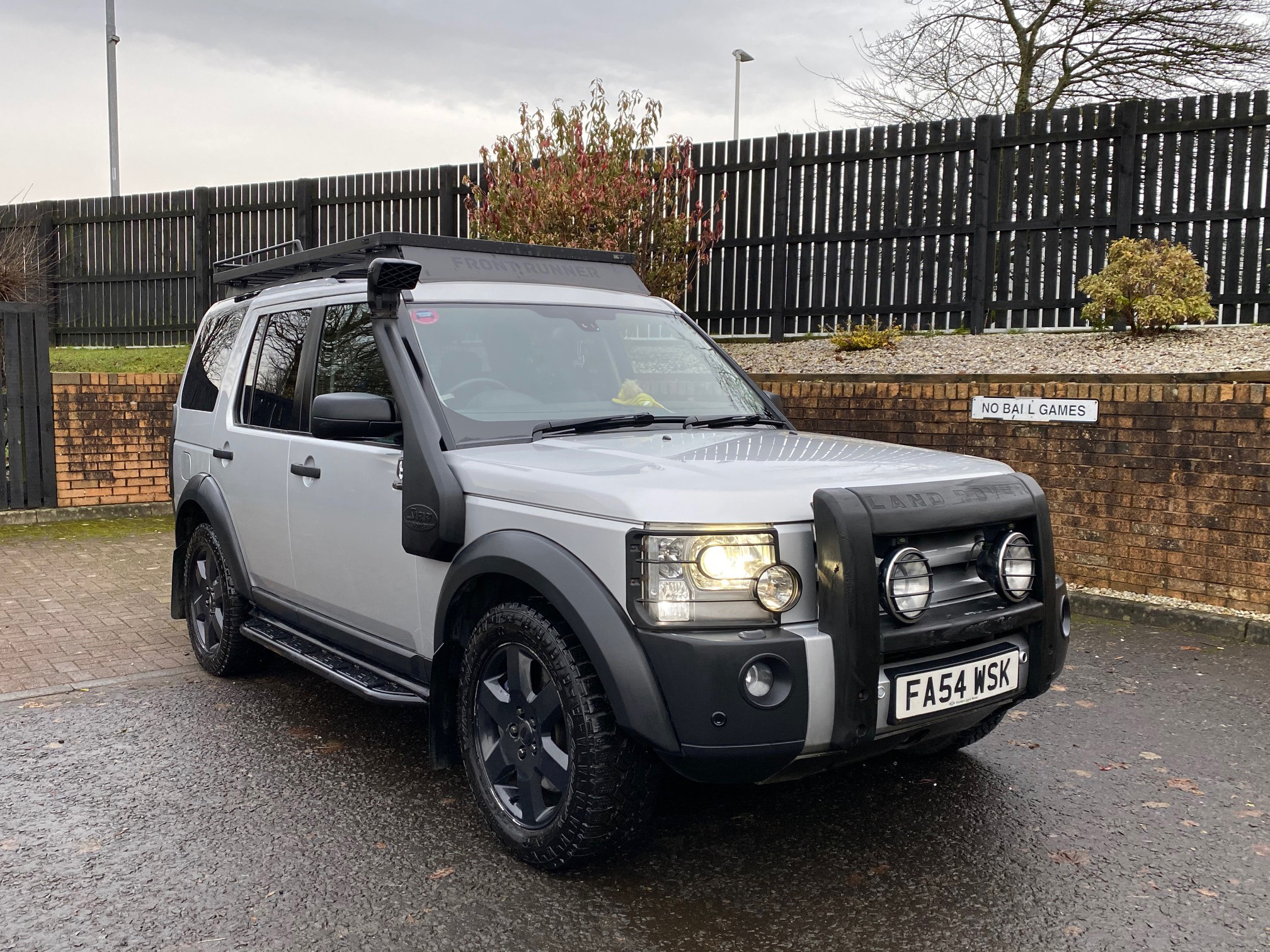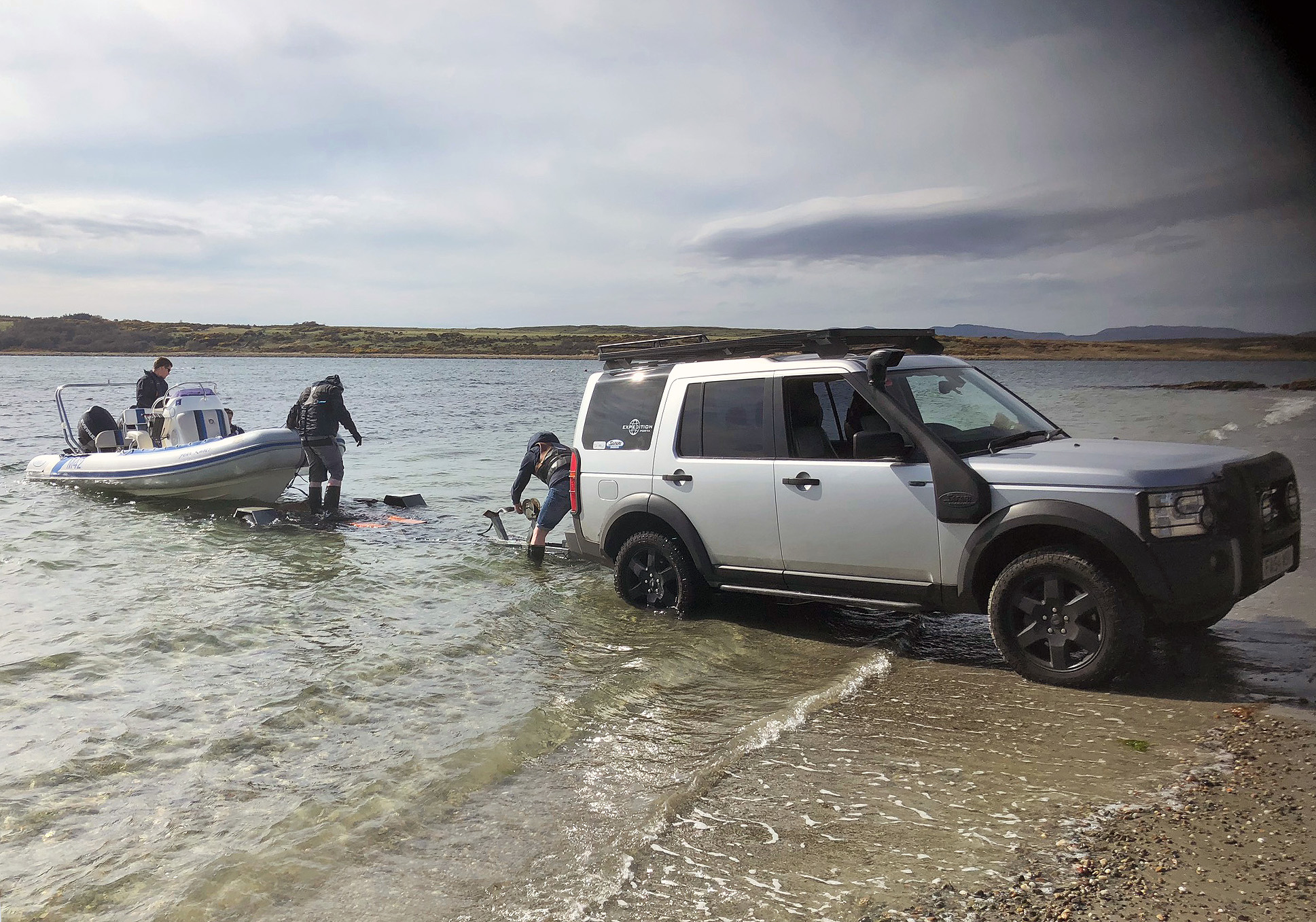 What do you love about it?
I love it's all round abilities. It's a top spec HSE model so makes a great luxury car, everything is heated, electric or leather covered. It's quiet on the move and has a superb sound system, it can cover hundreds of miles in one trip leaving you fresh at the other end. It's been brilliant for work, interior size is handy and the boot can fit wheelchairs without issue.
It's rescued friends in blizzards, recovered cars home, been a superb tow car, taken part in off road competitions and has small features in two Land Rover magazines. It's also a very capable off-roader, learn to work with the electronics and it's remarkable what you can do with them.
The final good thing is the Land Rover community, I've met some great friends, had fantastic trips, adventures and picked up new hobbies I would never have done without this car.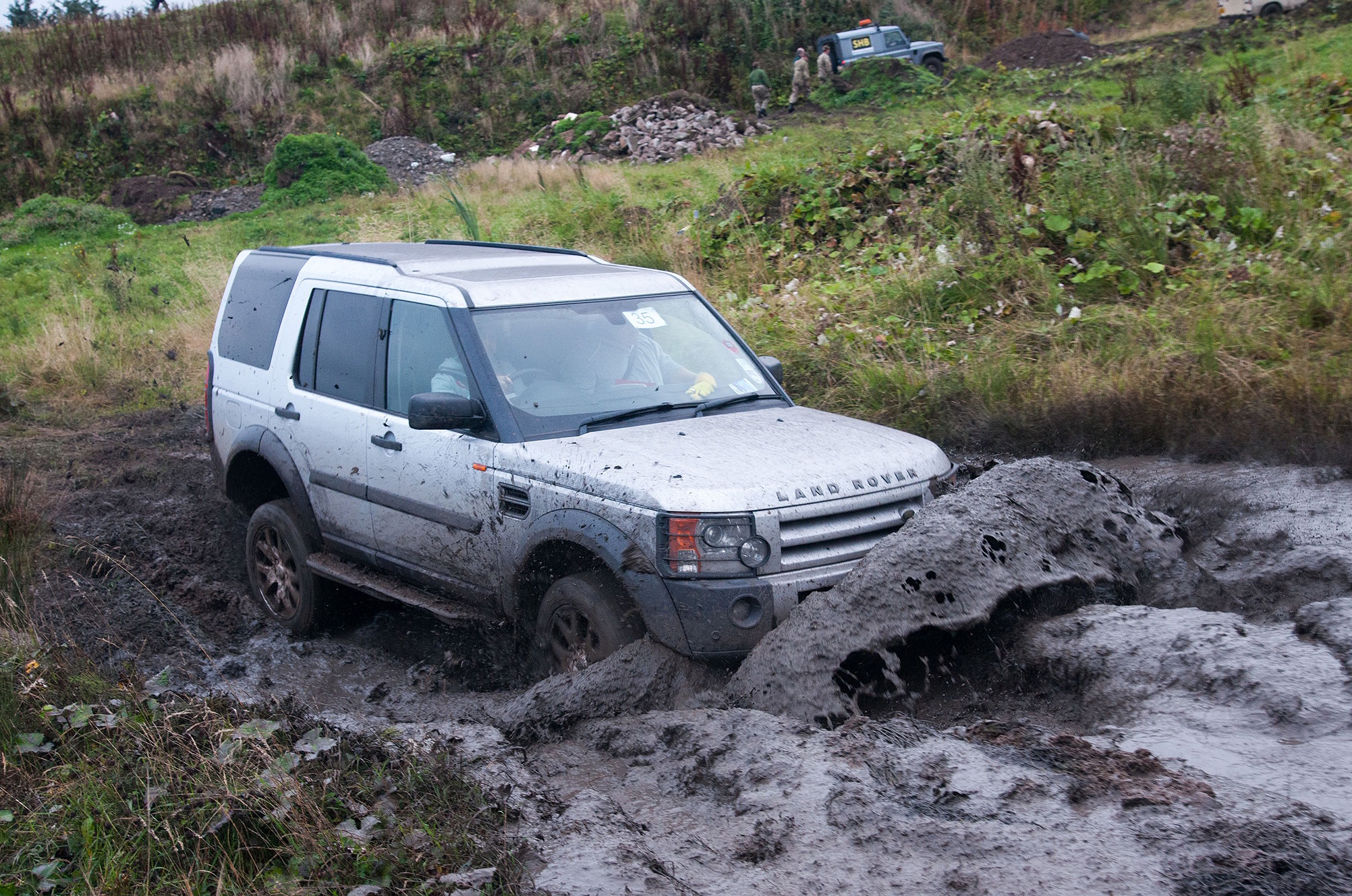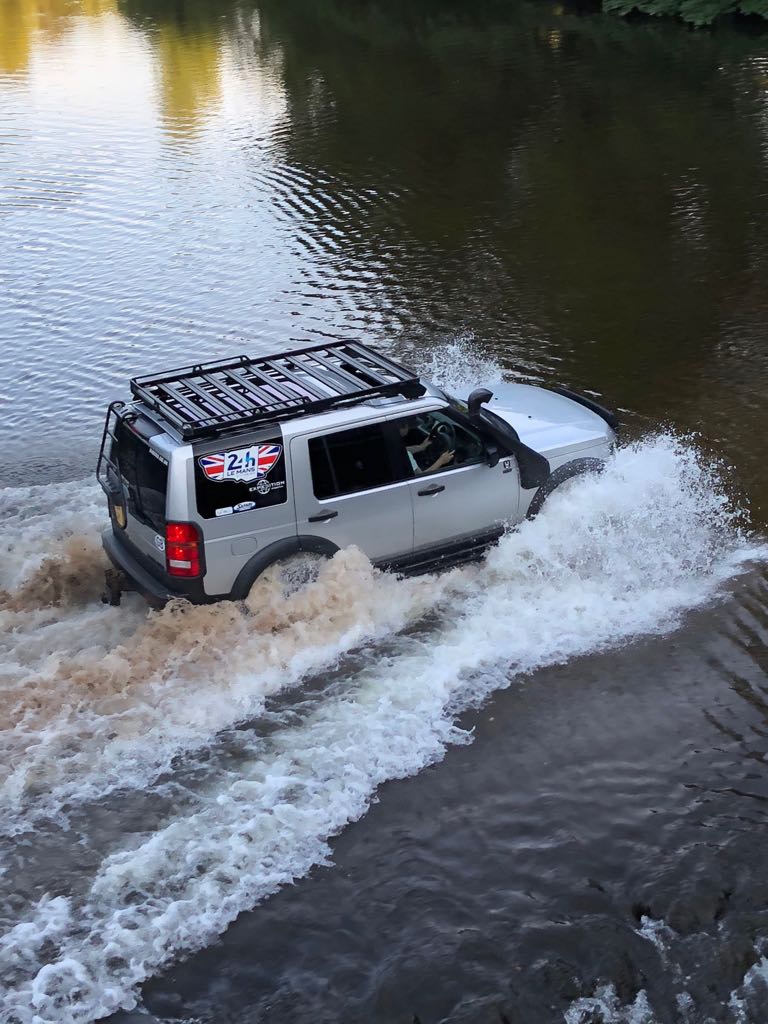 Anything you dislike about it?
Repair bills, it will chew through cheap parts quickly, so fitting genuine or OEM parts is a must, which costs. It's had 2 trips on the wagon of shame due to breakdowns.
The market for modifications is also rather expensive. A good roof rack is a grand, sliders over £5-600. An off road bumper is £600+. There are some cheaper parts about but they either suffer poor quality in paint and materials or just look cheap and awful.
There does seem to be a scene tax for the modern LR products to get parts for their cars compared to older models, which is frustrating when you see makers add 1/3rd of the price onto parts over their original price claim.
What are the running costs like?
Reassuringly expensive. It's covered over 106,000 miles in my ownership with mpg in the mid 20s. Luckily business mileage has helped offset that fuel bill. Servicing is rather reasonable, it's actually quite easy to do work on it yourself, There are plenty of guides to help. A full tank is over £100, which can get 420-480 depending on use. VED is £330 a year and insurance is £310.
They do have common wear points and are heavy on suspension bushes, wheel bearings and brakes, due to size and weight. Lack of maintenance and ignoring issues while they are easily fixed can cause issues.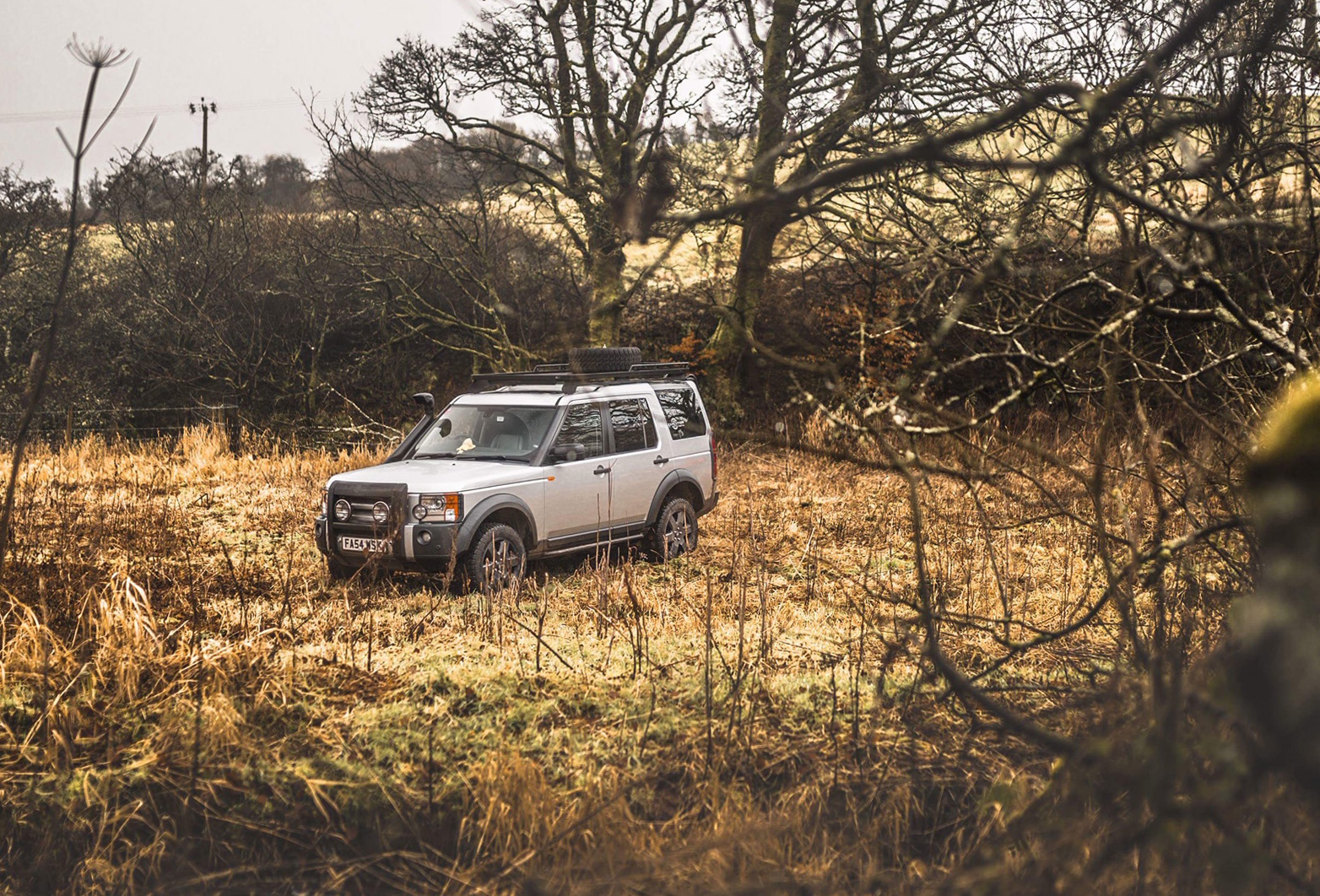 Any future plans for the car?
Strip it and sell it. After nearly 8 years it's time for a change. I've cracked the 200,000 mile mark which was a target and the itch to change has set in. So it will be returned to a more standard look and sold on.
The D3 specific parts will be sold on as it has some desirable parts fitted to it. Other parts will be kept and fitted to the replacement.
What memorable drives/road trips has it's been on?
It's done two Mud Master off road weekend competitions, where it held a respectable position and for years was the only D3 to complete. Several trips to England for off road weekends and in 2018 it towed a camping trailer, luggage and mountain bikes for 5 to Le Mans for the 24 hour race. Camp site was near the Porsche curves and it spend a week in France soaking up the miles, and diesel. Roughly 2000 miles without issue and in comfort.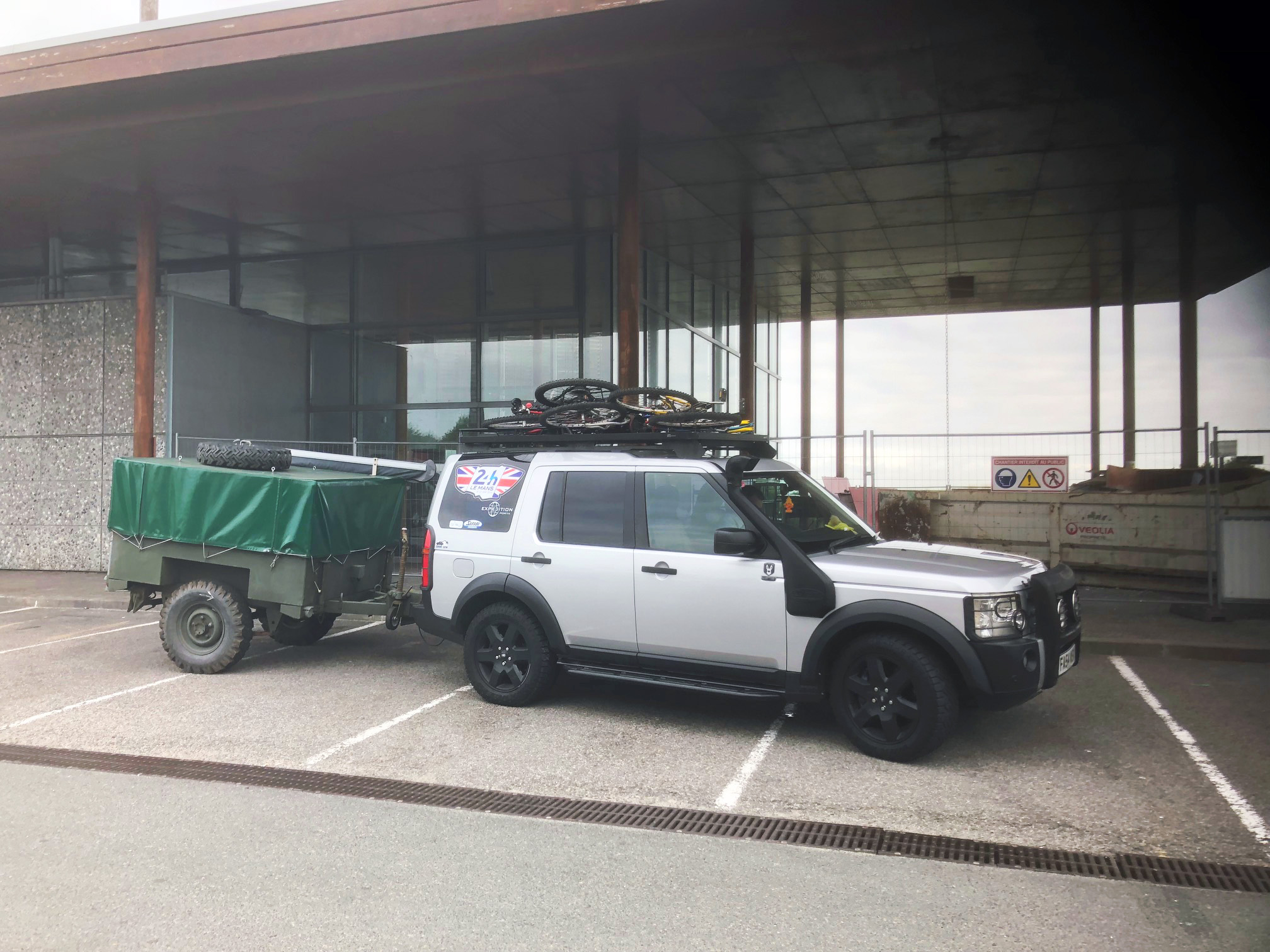 What's next?
A facelift Discovery 4 HSE luxury. I'll refit the roof rack, rear ladder, sliders, compressor guard and the dog guard to this car after they have been cleaned and repainted. A safari snorkel, split battery kit, swing away wheel carrier, BAS remap and some interior tweaks will follow. Plan is to crack the 200,000 milestone again and get this one magazine featured as well.