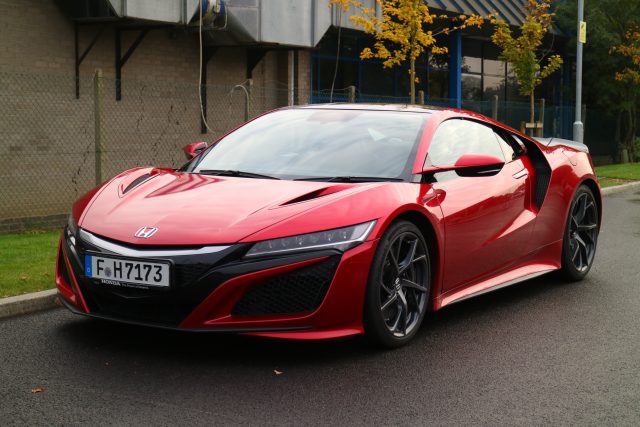 The original Honda NSX was always a car I loved but up until a few months back had never driven. I got the chance to drive it at a Honda event at Knockhill and it definitely lived up to the hype. You can check out that video below.
But we're not here to talk about the old NSX, it's all about the new one. One day while flicking through my email I got a nice message from Simon at Honda asking if I'd like to travel down to the Honda Institute in Bracknell and have a day in the new NSX, I'm guessing you all know the answer to that question.
There were 3 of us from Scotland that headed down, myself, Al Suttie who does a lot of writing for Pistonheads ( yeah I've never heard of them either 😉 ) and Maggie Barry from the Daily Record, I felt very lucky to be included with so few places available.
Al drew the short straw and got paired up with me, I assured him my driving wasn't that bad and off we went with me driving first. The thing that first strikes you about the NSX is the crazy looks, I really love it and I know it won't be to everyones taste but the sharp lines, scoops and vents really give it a sense of purpose and you immediately know it's going to be fast. Slipping into the firm and supporting bucket seats the interior while nice is typical Honda, nicely laid out, decent materials but not up to the standard of Ferrari or Lamborghini but at this price point it probably shouldn't be, it's definitely in line with the NSX's main competitors like the Audi R8 and 911 Turbo but maybe not quite as good as the McLaren 570s.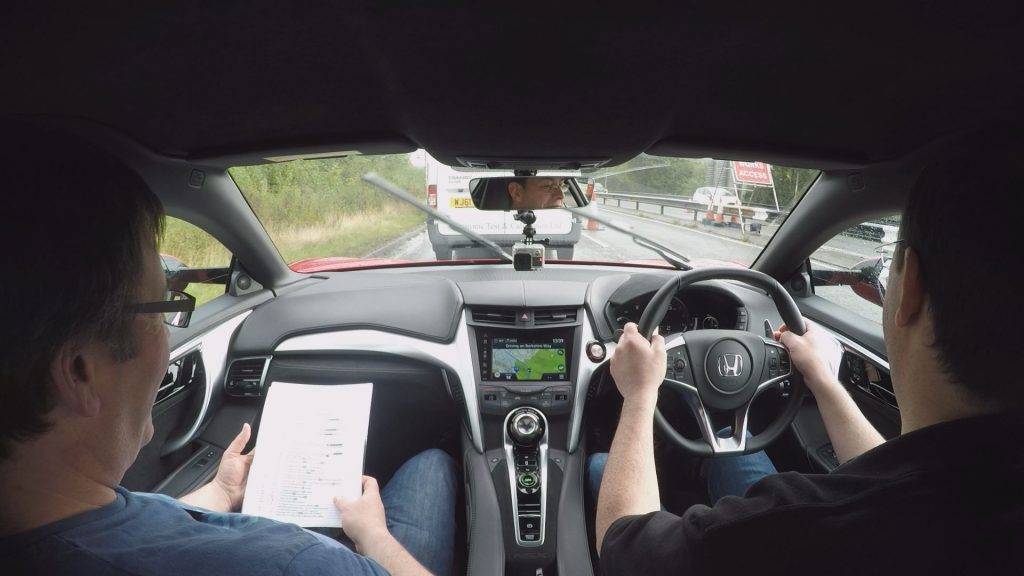 The NSX is full of tech, the car features throttle by wire which has been around for a while in other supercars but this car had a first for me, brake by wire! No physical connection between your foot and the brakes, I was intrigued by this system, how could it possibly give the same kind of feel that you get when your foot is pressing a piston pumping hydraulic fluid directly to the calipers? Well amazingly it really does feel great, if you didn't know it was brake by wire I don't think you'd be able to tell something was different it really was that good, great feedback from the pedal as you progressed through it's travel and taking advantage of regenerative braking to charge the battery at the same time. Nice!
We had two issues on our driving day, the weather which was pouring down most of the day and our test route, filled with mainly dull motorway we struggled to really find a decent bit of road where we could stretch it's legs properly. As a motorway cruiser it was brilliant, comfortable, quiet and rode well but we really didn't want to check out it's wafting credentials. Deviating from the set route we eventually found a decent bit of twisty road, the rain had left us at this point and we at least got a taste of what the NSX was capable of.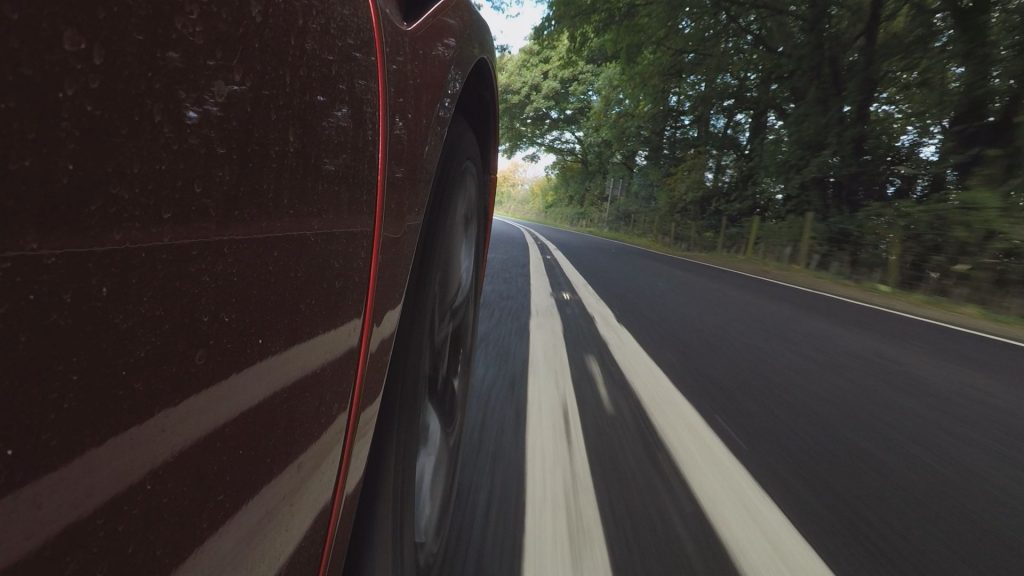 A 500BHP 3.5l V6 drives the rear wheels with an additional 47bhp direct drive motor between the engine and gearbox and 2 36BHP motors drive a front wheel each, total power output is 573bhp so not a simple case of adding up all the numbers. Acceleration as you'd expect is brisk with 0-60 being dispatched in 3.3 seconds with little drama or effort and any turbo lag filled in nicely with the electric motors. It stuck to the road incredibly well with it's magnetorheological dampers adjusting to the road conditions. Steering was sharp and responsive and at no point did you feel like you were throwing around a car on the wrong side of 1.7 tonnes. It felt nimble and light thanks to it's torque vectoring with the front electric motors and direct yaw control from the LSD on the rear axle, an amazing achievement from the engineers at Honda.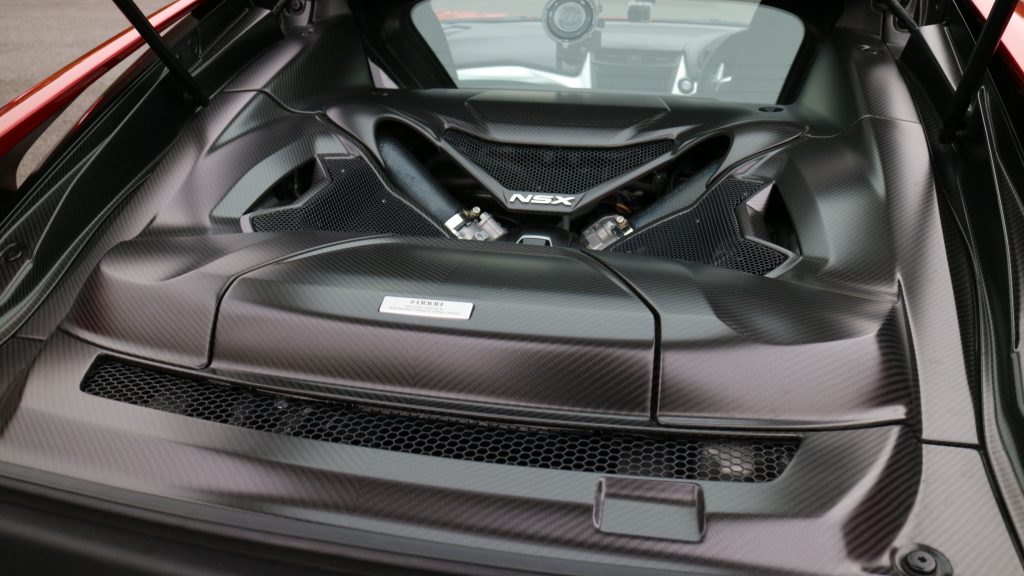 Like almost all of the current crop of supercars the NSX uses a double clutch gearbox, but in this case a 9 speed, yes 9 speed, I think the number of ratios is getting a little crazy but it was a great gearbox. Auto mode felt like a tradition slushbox with silky smooth changes and when in manual mode you got a little more of a kick but still that instant change that you expect from this type of gearbox.
In our day of driving there was really only one thing that I didn't like about the NSX and it annoyed me that such a silly thing was overlooked. The feeling of the flappy paddles! The switch behind the paddle is a really harsh, sticky, clicky actuation, bit like a mid 80's Thrustmaster joystick for a commodore 64 after too many goes of Daley Thompsons Decathlon. Like I said such a small simple thing I'm amazed that someone didn't bring it up before it made it's way out into the world. With everything else being so good in the car I was disappointed that this horrible flappy paddle made it to production, compared to it's peers with nice soft and precise flappy paddle gear changes the Honda is let down by this small detail.
So would I buy one? Hmmmm, now that's a question. At £142,000 it's sitting right with my favourite supercar of the moment, the spectacular McLaren 570s. The NSX is much cheaper than it's rival from Maranello with the 488GTB being almost £100k more, so the McLaren, Audi R8 V10 and 911 Turbo is most likely where it'll find it's competition. For me the McLaren 570s just pips it and I'm sure no one is surprised to hear that with the 570s as accomplished as it is, but the NSX isn't far off, a close 2nd place to one of the best supercars available at the moment. That's a pretty respectable place to be.