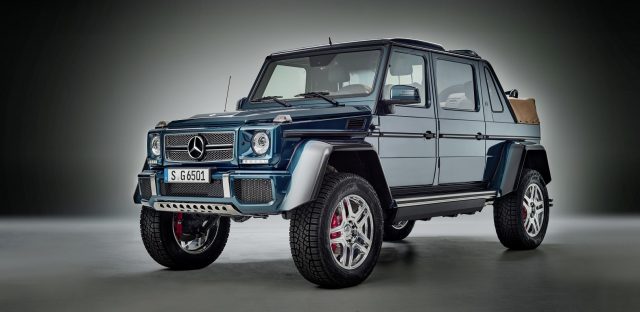 If you thought you'd seen it all in the motoring world then think again! While many of us think that the Mercedes G Class is one of the coolest cars that you'll probably never own, I don't think too many will be lining up to spend their imagined Euro millions on this latest incarnation.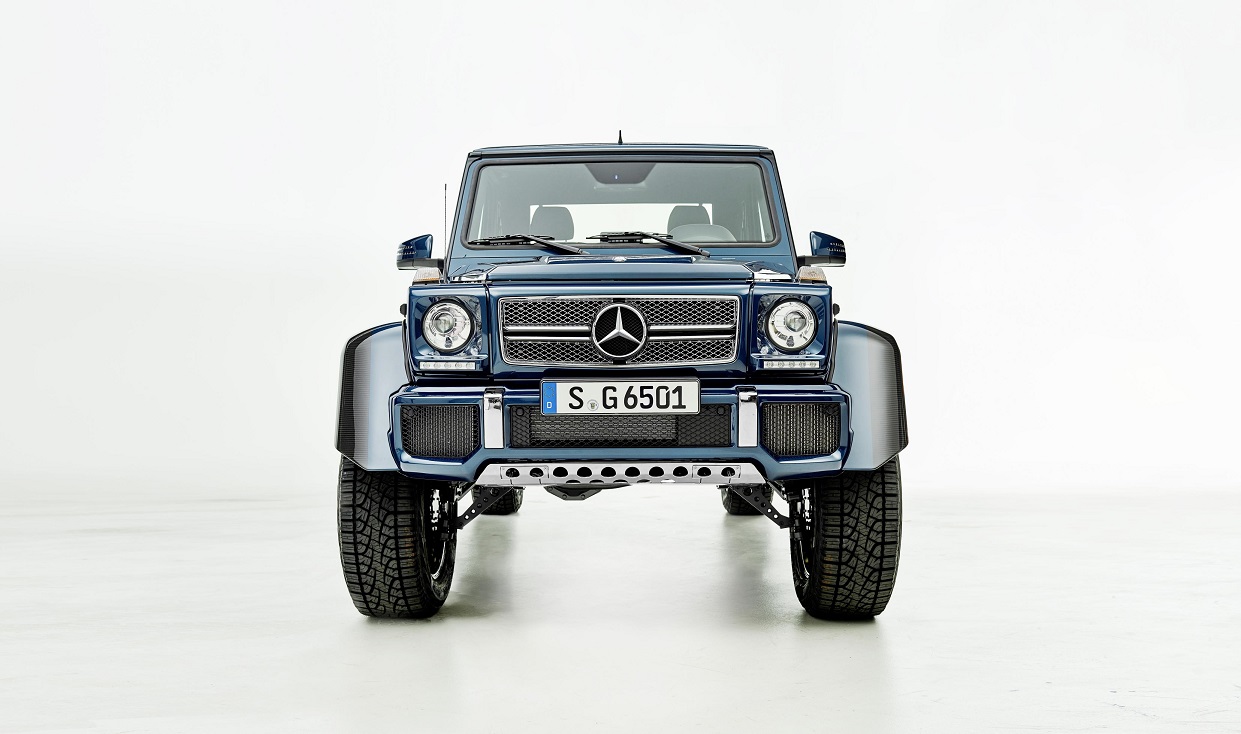 The G 650 Landaulet (this name was reserved for very, very special Mercedes, usually made for world leaders to show off in) is a little bit of a marketing exercise for Mercedes but one that's going to make a BIG impact. All the numbers for this car are huge and it's not something that'll you've ever see down at the local Tesco car park with only 99 being made.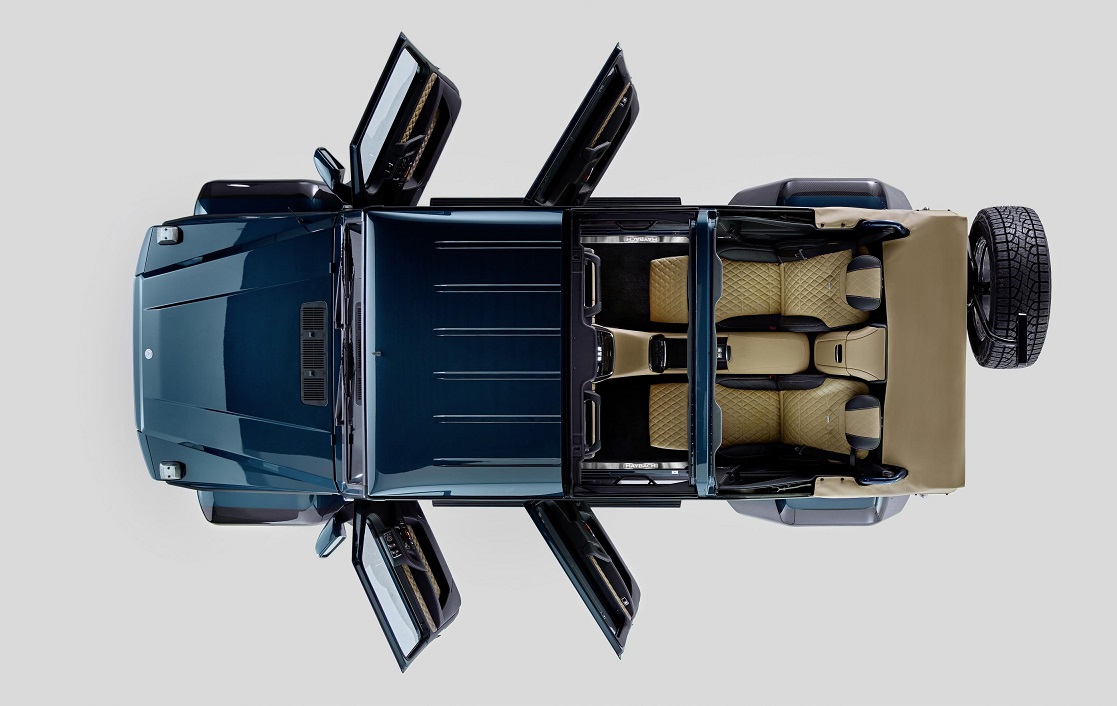 Based on standard G Class, the G 650 has the 630bhp Bi-turbo V12 from AMG with everything else also turned up to 11:
length of 5345mm, a wheelbase of 3428mm, a height of 2235mm, almost half a metre of ground clearance
fully reclinable rear seats from the S Class limo
rear seats can be fully exposed to the elements at the push of a button
heated or cooled cup holders (!!)
exclusive "LANDAULET" lettering is worked into the rims of the ceramically polished, 55.9 cm (22 inch) 5 twin-spoke light-alloy wheels
630bhp and 1000Nm of torque
The G 650 Landaulet won't be sold in the UK so we don't need to worry too much about the price which is expected to be around £400k.
If you thought this G 650 was a bit over the top then what about this Pullman Laundelet for sale on Autotrader for £2.5m?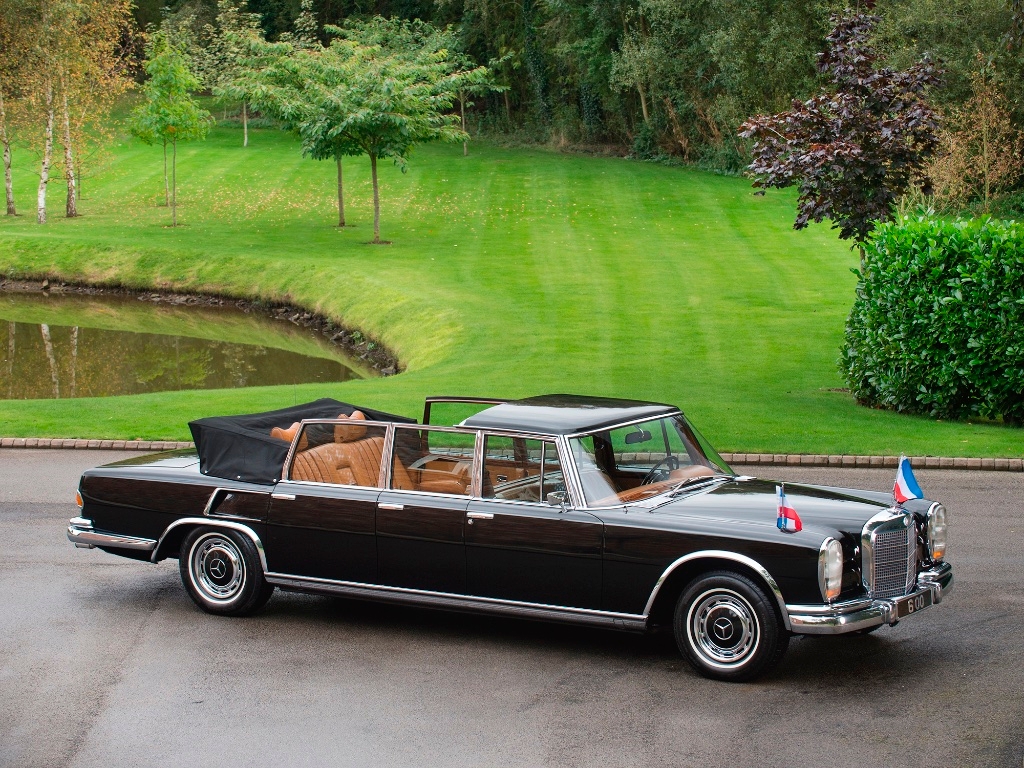 Comments
comments