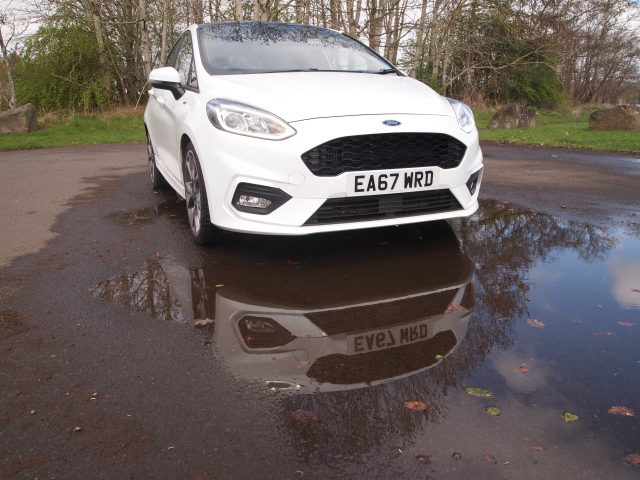 With pressure coming from prestige European manufacturers and low-cost Korean rivals, how can Ford keep their Fiesta at the top of the sales charts in the UK?
A sure-fire way to succeed is to give it a fresh new look, update the tech to 2018 standards and make it the best supermini to drive. But, has Ford managed this?
Starting with the looks, if you've seen the latest Fiesta out on the roads then the first thing you will have noticed is the ring of LED lights which encircles the headlights. It's probably the cars most distinctive visual feature and makes Fiesta very easy to spot on our busy roads.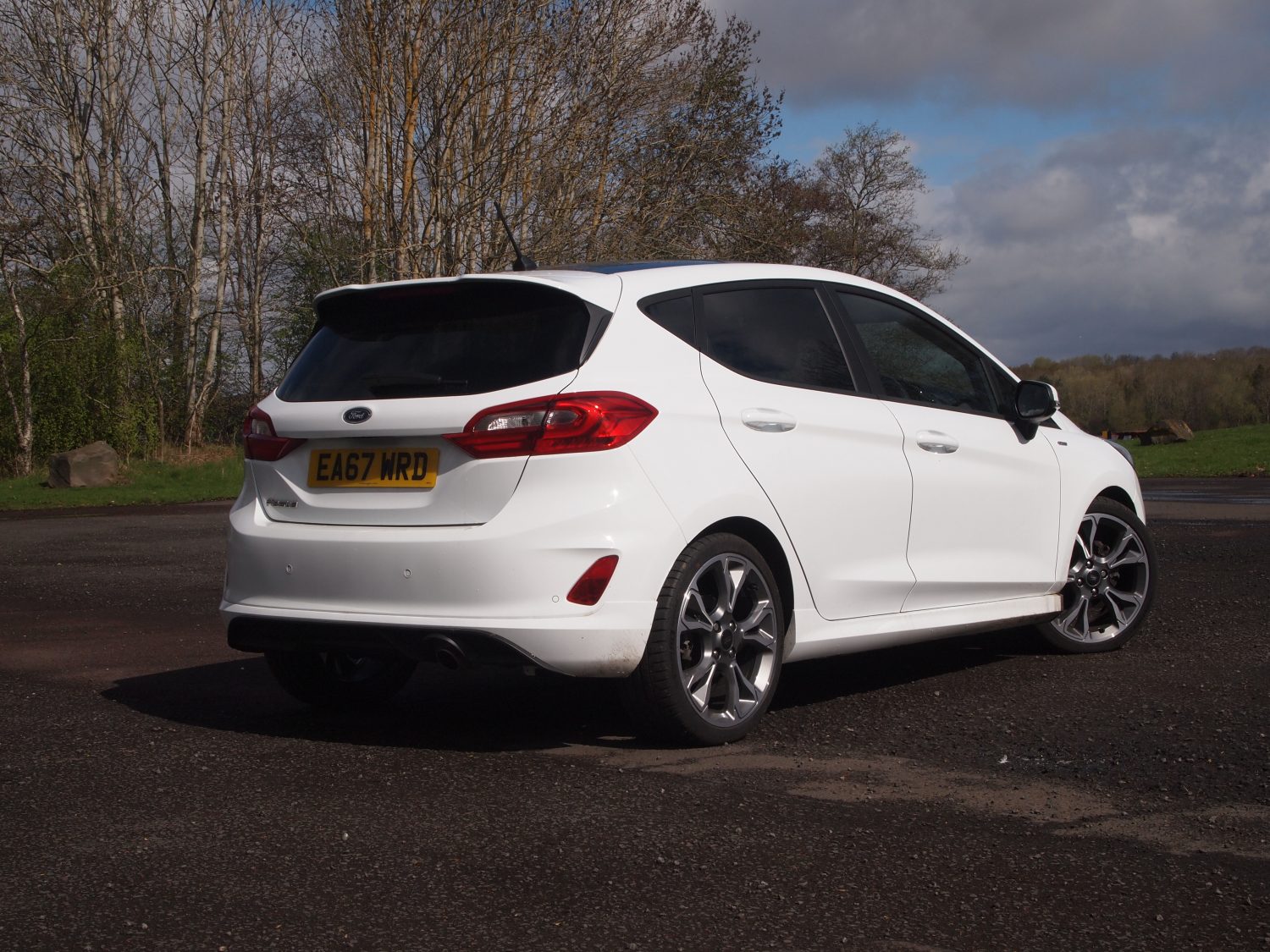 Our car, delivered in Frozen White (£250 option) was a Fiesta ST-Line X 5-door with the 1.5 TDCi. Being the ST-Line means it has a sportier look with front fog lights, unique bumper, grill and side skirts, spoiler and chrome exhaust. On the inside the ST-Line benefits from part leather seats, flat-bottomed steering wheel and ST-Line door plates. Adding to the effect, our car had also been upgraded with 18" 5-spoke alloys (£550) and openable panoramic roof (£600).
It's undeniable that the outside looks great in this ST-Line form, but what about the inside, which in the old car was starting to look quite far behind the competition?
Ford fans will be glad to know that the Fiesta is now well up to 2018 standards and able to cut it with the cool kids once again. As with all modern cars, the infotainment system must be clear, easy to use and include options such as Apple CarPlay and Android Auto, all of which the Fiesta manages well. This is all controlled from an 8" touchscreen which is situated on, rather than in the central console like the old one was. This is much easier to use than the old system and felt intuitive very quickly.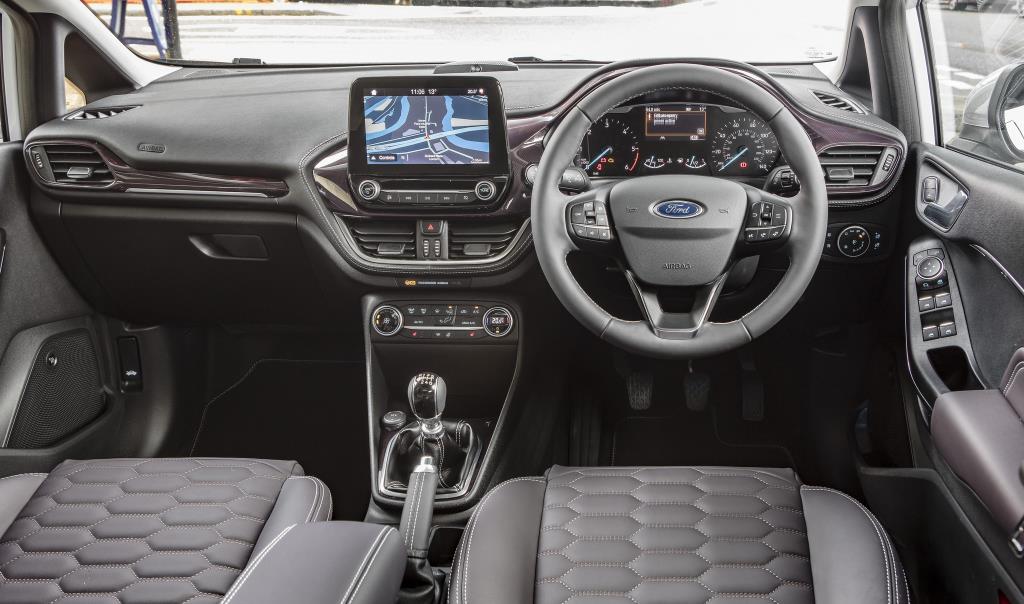 Our test car had the benefit of a B&O Play stereo upgrade with 10 speakers (£300) which sounded great for a car in this segment. Also spotted on the extra list were electric rear windows for £175 – it's been a long time since I'd seen this as an extra on a car!
With the looks and tech taken care of, all Ford had to do was make sure the Fiesta still had the fun driving experience which none of their rivals has ever really managed to capture.
The short answer is, they nailed it.
Although our test car was a 1.5 diesel, it was still punchy enough with 120PS and 270Nm of torque. You could make progress quickly enough (and achieve up to 88.3MPG on a run!) but you'll be yearning for the 1.0 Ecoboost.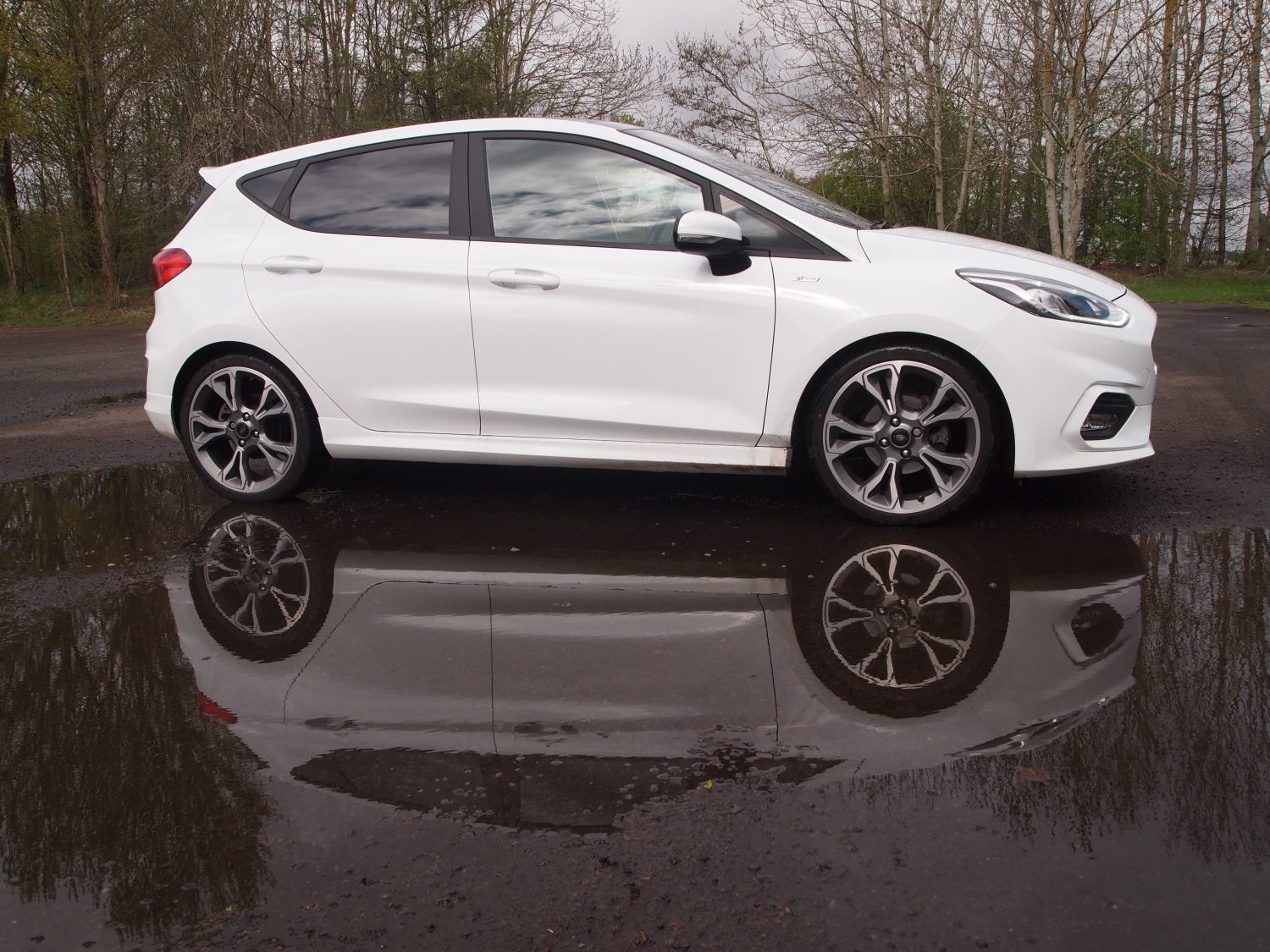 Having tried the Fiesta on a variety of Motorway, A roads and B roads, it just feels so much fun on a tight and twisty bit of tarmac. This is helped by the new 6-speed gearbox which is slick, fast and had quite a positive feel.
Suspension wise, as mentioned the ST-Line is "sports tuned" and it just feels a cut above what other superminis offer. The Fiesta manages to give you plenty of grip and minimum roll without compromising the ride quality.
The difficulty the Fiesta has in the marketplace is that it needs to appeal to 17-year-old new drivers and pensioners who are maybe coming from a larger or more upmarket model. For this problem, Ford has clearly, and wisely, in my opinion, chosen to focus on the younger drivers.
With relentless pushing of the ST-Line variants, which will no doubt appeal to those whose insurance premiums would skyrocket at the mention of a full-fat Fiesta ST, Ford is playing to their strengths well.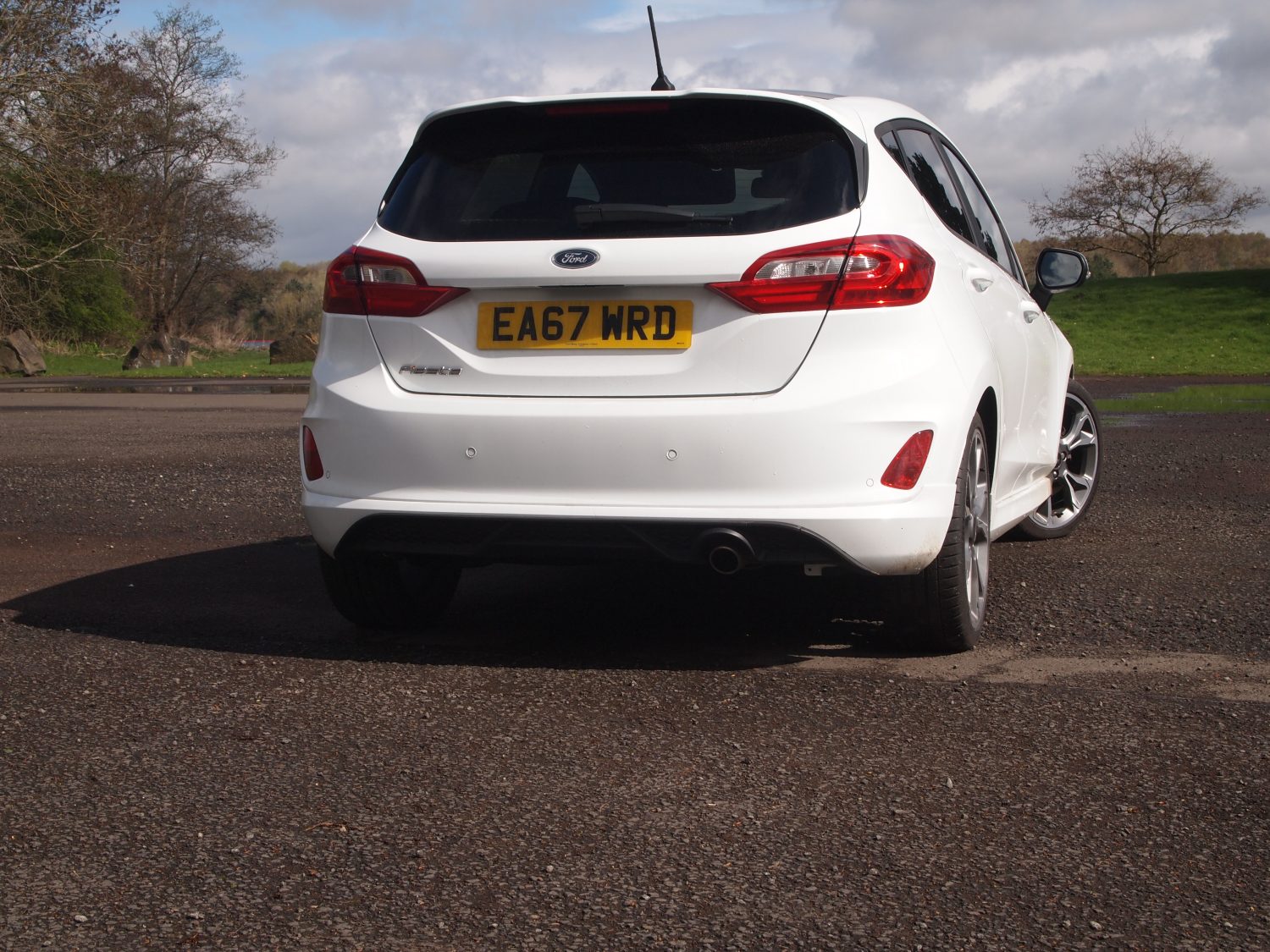 Overall, the Fiesta really impresses and made us eager to try the new ST which has very recently been unveiled in full. While there are superminis with higher quality interiors or with more space, Ford has kept the fun in motoring where others have just gone down the road offering only low price.
PRICE: £20,325 (£23,410 as tested)
ENGINE: 1.5 TDCi
POWER: 120PS and 270Nm of torque
PERFORMANCE: Top speed 121 mph, 0-62mph 9 secs
CONSUMPTION: 80.7 mpg (combined)
CO2: 89 g/km
TT Rating: