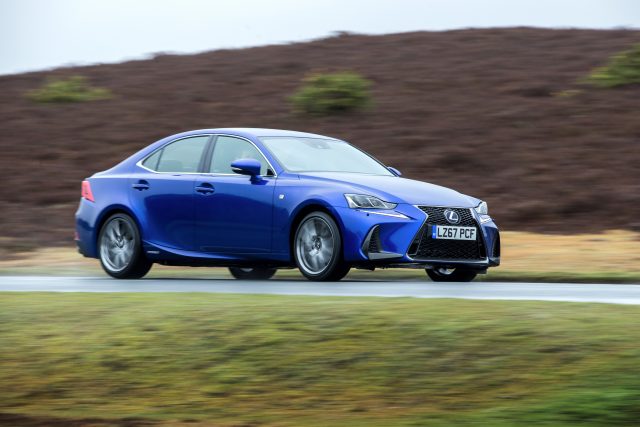 Are there any hybrid-powered cars that are also fun to drive? I can imagine that without reading any more of this article, people will already be typing a reply in the comments along the lines of "petrolheads only drive a petrol car with a manual gearbox!!".
While that might have been true for many years, hybrid and electric power are coming after your supercars, sports cars and hot hatches, so it's time to try new things and see what the future holds.
Lexus has been making hybrid petrol/electric cars since 2006 with the GS 450h, however the much more recent IS300h tested here is pitched by Lexus as being a bit more sporting.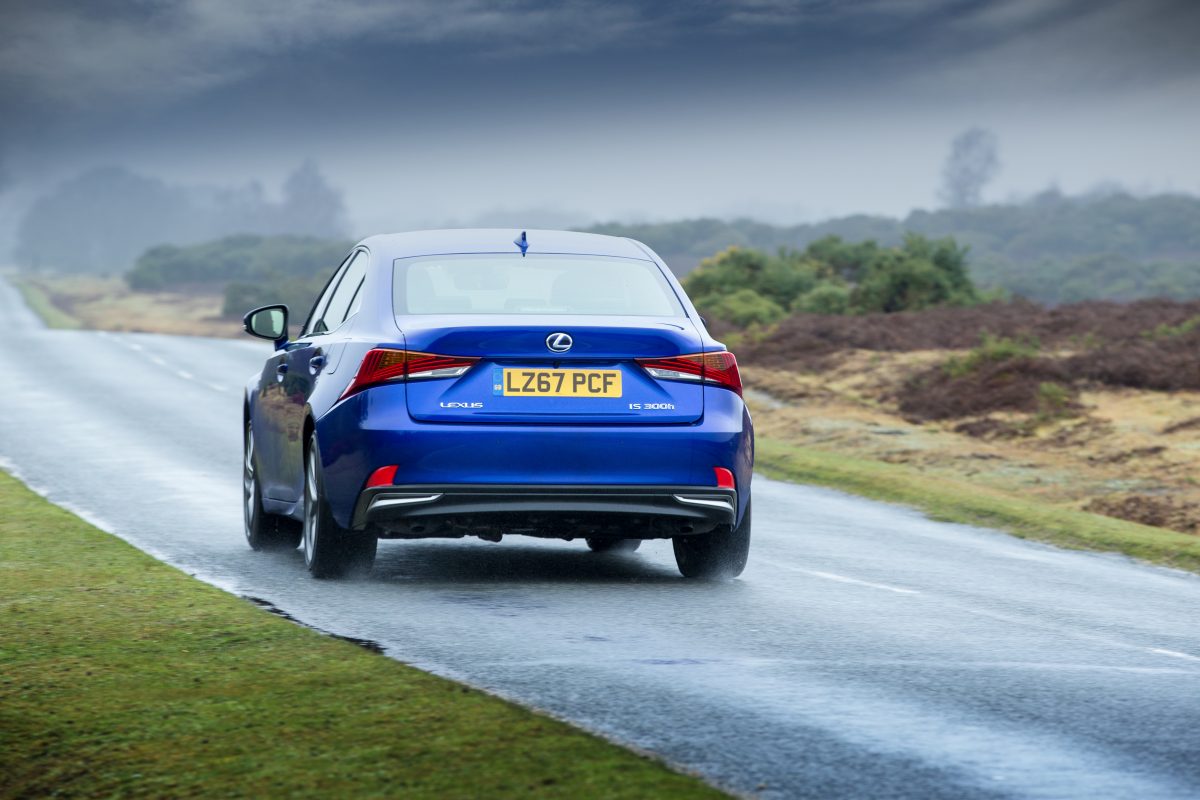 If you don't buy into the conformity of the German competition, and you're not yet convinced by the reliability of the newest crop of Jaguars, the more unusual Lexus makes a good case for itself.
Looks wise, our IS300h Premier divided opinion between those who thought it looked like the Predator, and those who thought it was refreshing, interesting and made a bold artistic statement. Personally, I loved the distinctiveness compared to how dull the majority of automotive design has become in recent years, and applaud Lexus for going their own way. I do, however, accept that it's not classically good looking.
Lexus also made a bold choice of only offering the IS300 in petrol and hybrid form – brave in 2013 but this seems like a marketing coop in a post Dieselgate world.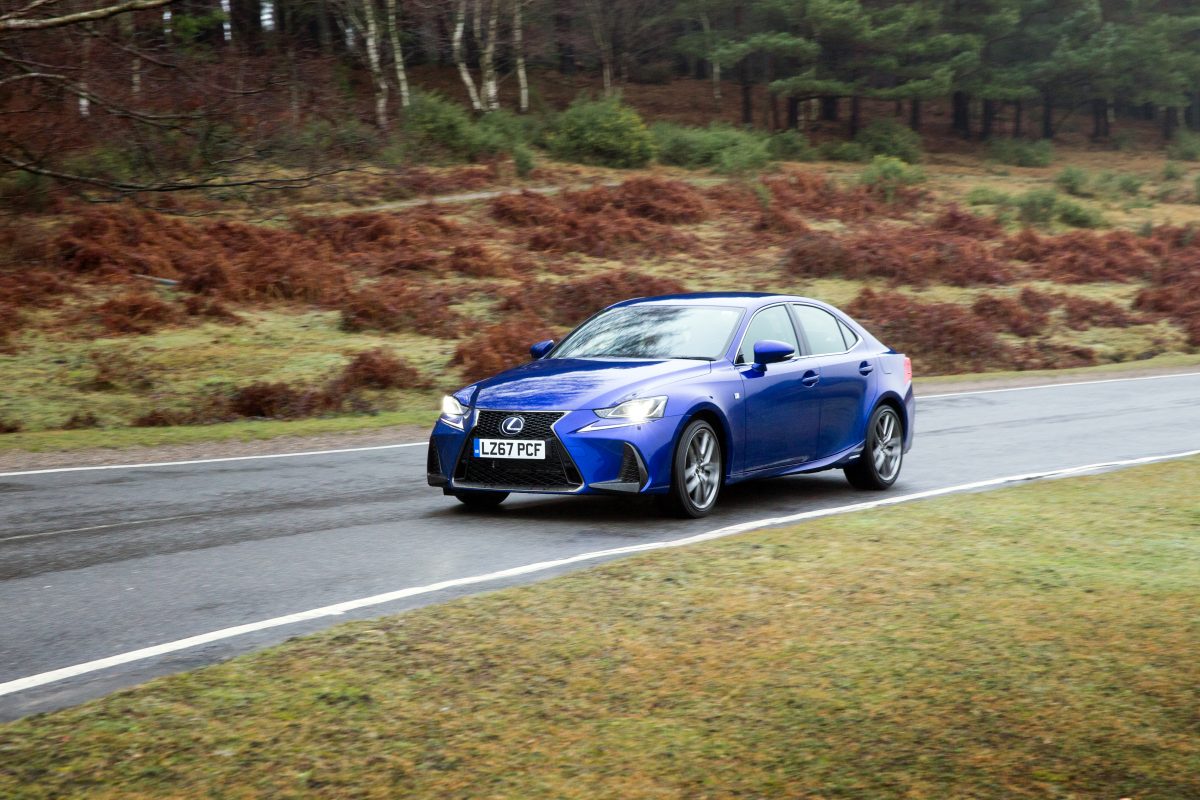 The performance stats of the Lexus IS300h are not that impressive compared to rivals more sporting diesel offerings (220bhp, 221lb ft at 4200-5400 and 0-62mph 8.4sec) but in mostly town driving it feels much quicker and the smoothness of the power delivery feels light-years ahead of its dirty derv rivals. This smoothness makes for a more relaxing drive than anything less than a big V8 or a fully electric car.
Take the Lexus onto some faster, more flowing roads and the combination of a 1620kg kerb weight and a CVT gearbox means that it's not as much fun as something like an Audi A4 2.0 TFSI. It can make decent progress and maintain its speed well, but it's just not a particularly enjoyable way to drive the IS300h, and you soon find yourself slowing down to driving at a more leisurely pace.
This more leisurely pace is in keeping with the interior of the car which is all very grown up. Compared to the Audi A4 or Jaguar XE it's much more stylish, is better screwed together and has a more solid feel. It really is a nice place to spend time and would make the IS300h a great car to cover high mileages.
What does let the Lexus down is the infotainment system. We've written about this before, but the tracker pad, although a nice idea, is just too fiddly to use and makes doing anything from changing the radio station to making a phone call, more difficult than it should be. It's a real shame as this will put many buyers off if they test the system before purchase. Whilst you might get used to it, there's no excuse for it being this difficult.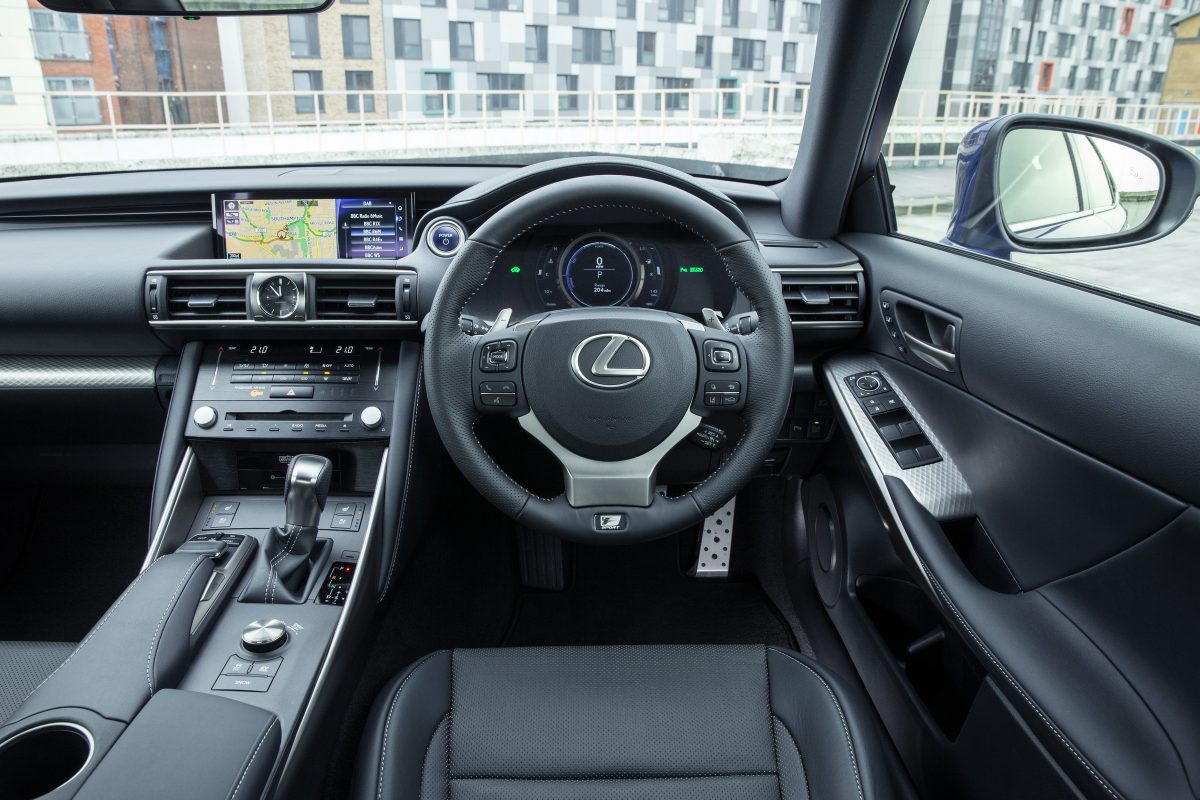 That said, the Mark Levinson stereo that our car came with was excellent and probably the best we've sampled at this level of the market.
That leaves us with one of the real reasons people buy a Lexus IS300h – its co2 emissions of 107g/km, claimed combined MPG of 61.4 and petrol engine. While the real-world MPG will be nowhere near this figure, you will be saving a large amount compared to petrol cars from rivals and you'll get the smug feeling that you're not in a diesel, and that's surely worth £39,875 OTR?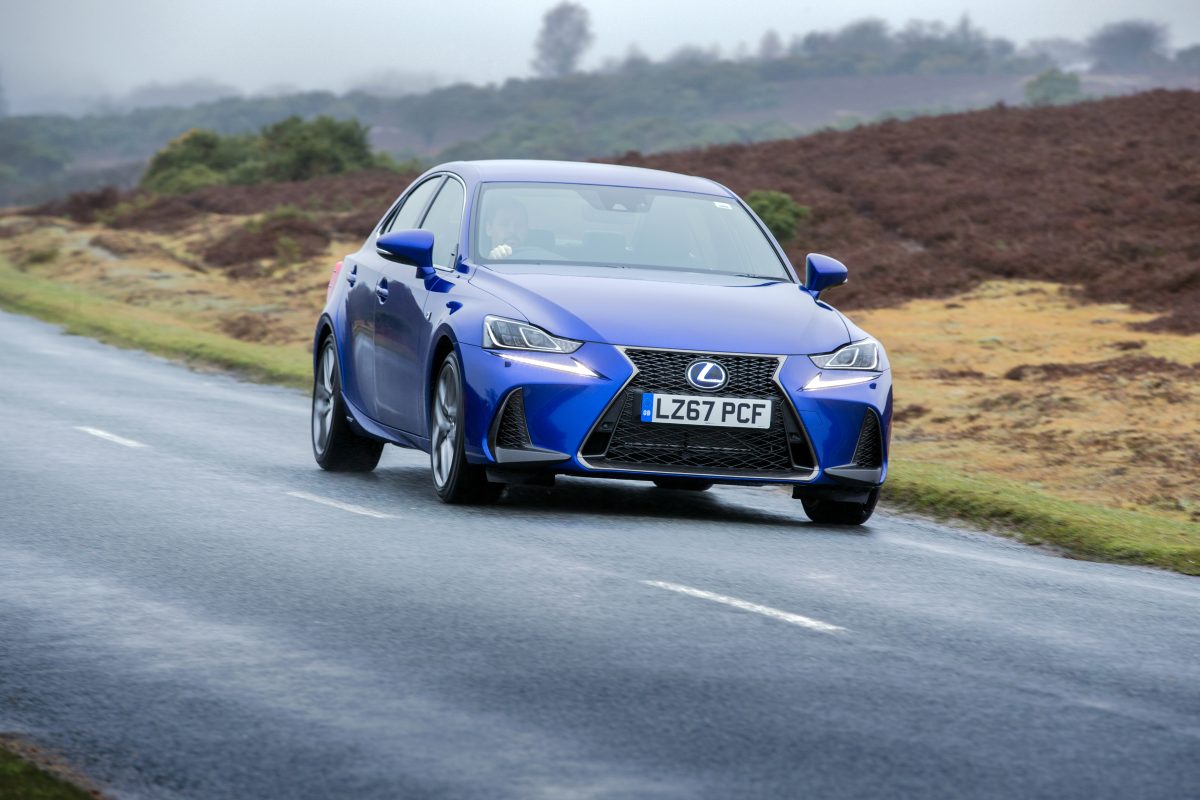 Overall then, the Lexus IS300h is more relaxing than exhilarating, but it does make town driving a bit more enjoyable than many rivals with purely internal combustion engines. Still, if we had our way Lexus would be cramming in a V8 and producing the IS F…
PRICE: £39,875
ENGINE: 2.5-litre petrol + electric motor
POWER: 220 hp
PERFORMANCE: Top speed 125 mph, 0-62mph 8.4 secs
CONSUMPTION: 61.4 mpg (combined)
CO2: 107 g/km
TT Rating: