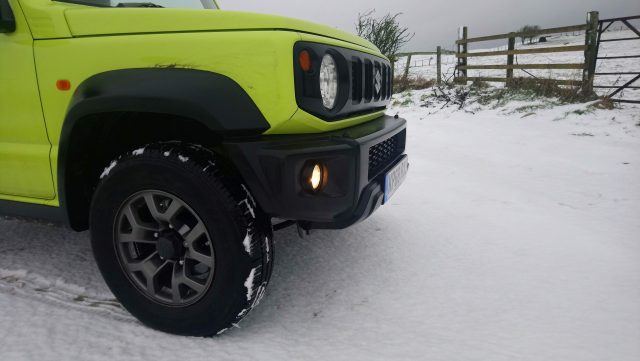 Are modern cars too boring and too technology focussed? Do you yearn for something new that you can take offroad, park where you want and not look like you are trying too hard to impress anyone? If so, then Suzuki might just have a solution for you.
What is it:
This is the all-new Suzuki Jimny, the first update to the little off-roader in 20 years! It's a pocket-sized SUV…wait, it's a pocket-sized offroad vehicle, calling it an SUV seems a bit of a disservice and lumps it in with less rugged cars.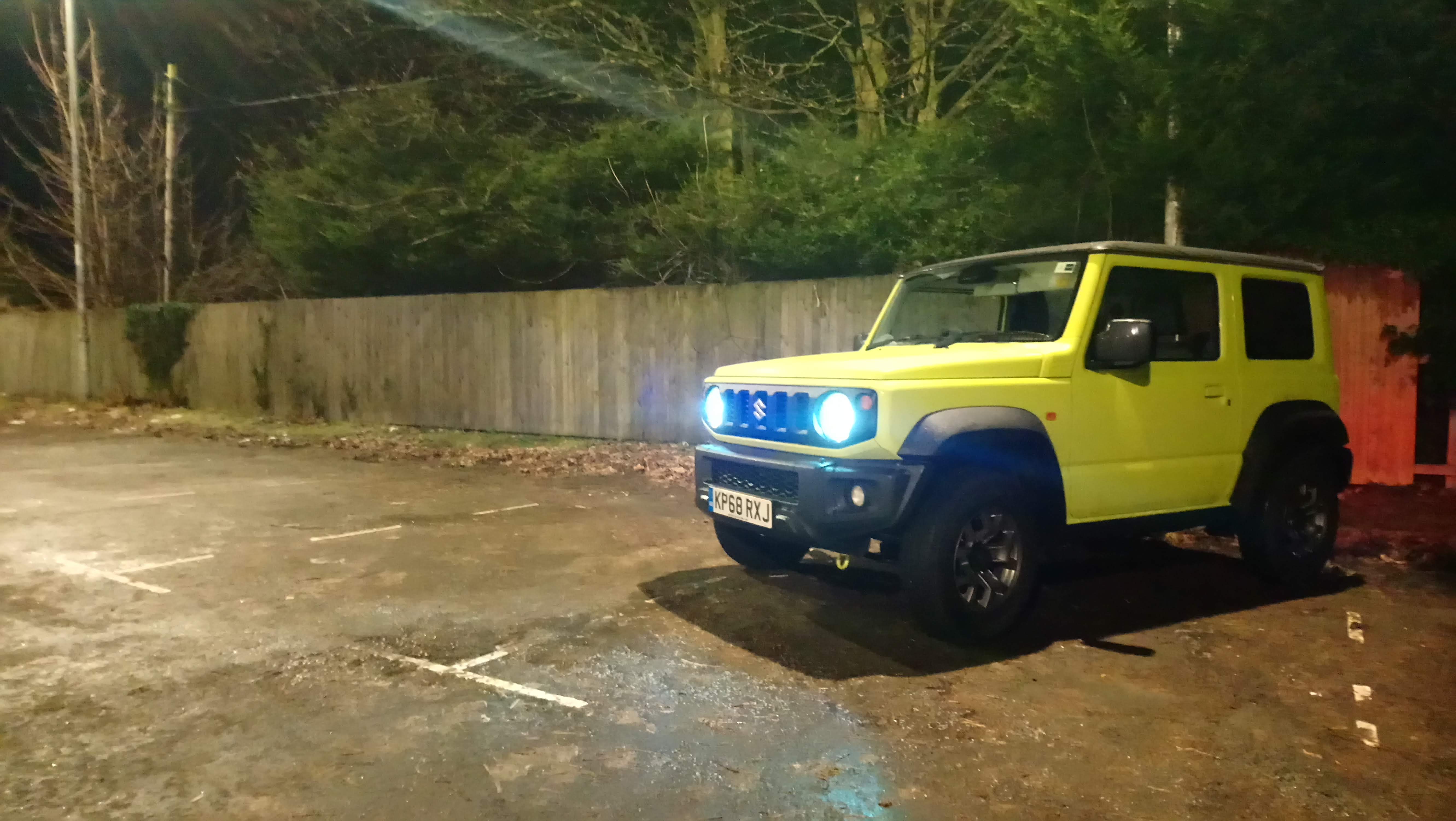 The Jimny is a MUCH more affordable, if much smaller, rival to cars such as the Mercedes G Class, Landrover Defender and Jeep Wrangler, but where the G is £100k, the Jeep starts at north of £40k and the Defender replacement is still waiting in the wings, and likely to have a huge price tag, the little Suzuki can lead them all over a rugged mountain from only £15,495.
At this price point, the Jimny is pretty much without rivals in terms of looks and capability, and even in the used market, you'd struggle to get a running a driving Defender at this price. Still, it's not going to be stealing many sales from Ford Fiesta drivers, and its quirkiness will mean it remains as a small niche in the market.
What does it compete with?
Unless you like miles along a dirt track the often sees snow in the winter, then the Suzuki Jimny will probably 2nd car as a bit of a toy, or maybe a statement car for those who live in the city. With this in the mind, the rivals for the Jimny are everything from a second-hand sports car to a beaten up old Vauxhall Frontera.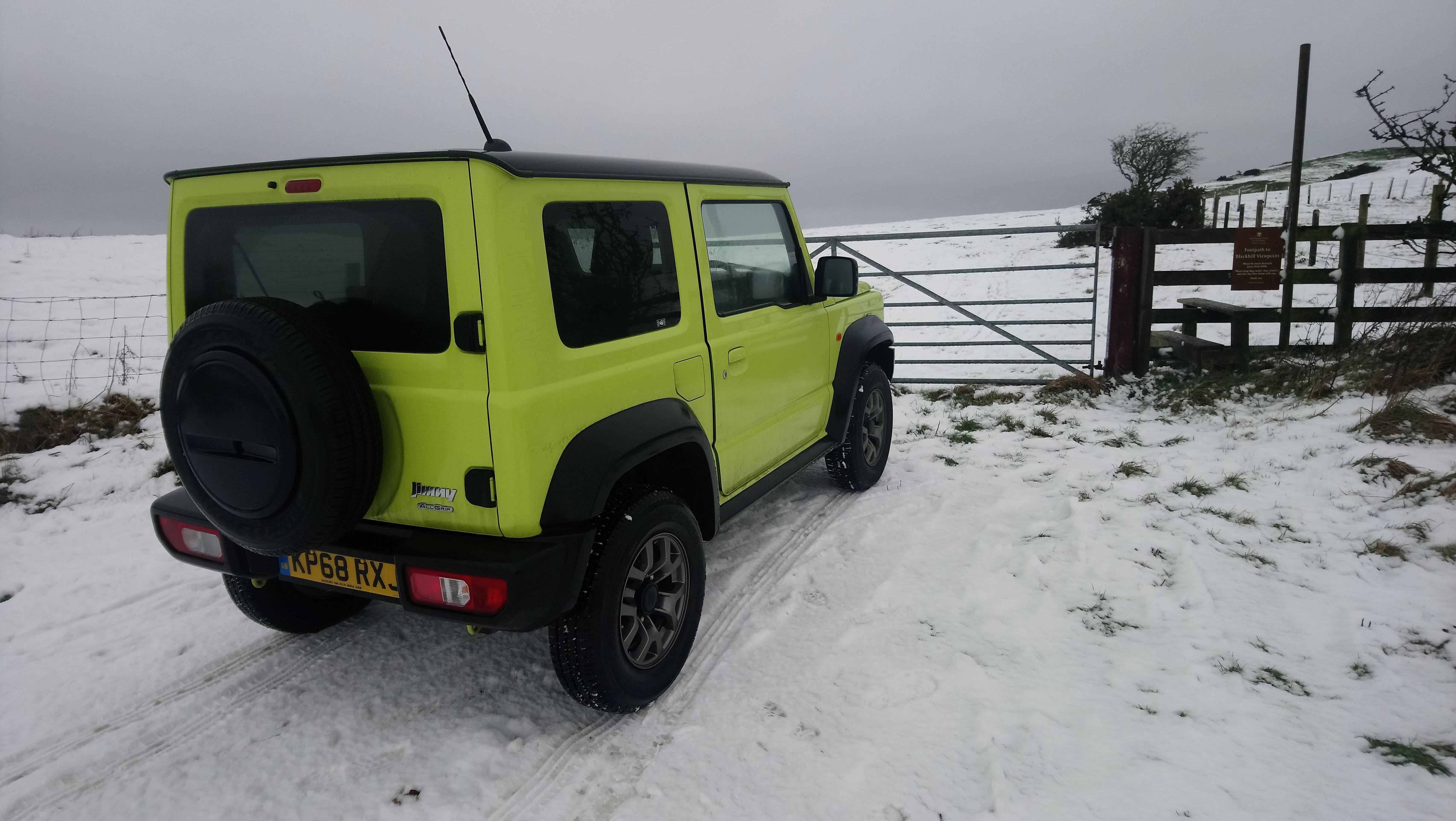 What does it look like?
Very much like the old Jimny! Suzuki hasn't messed much with the formula which kept the last Jimny in production for 20 years. Some of the edges are squared off, the lights and grill are a lot sharper, bolder and more modern, while the dimensions have expanded by a very small amount to increase the stature.
Add these changes together, mix in a green (sorry, Kinetic Yellow) paint job and the Jimny is one of the coolest cars on sale today. Seriously, this little car gets more glances, smiles and strikes up more conversations with strangers than anything short of a hypercar.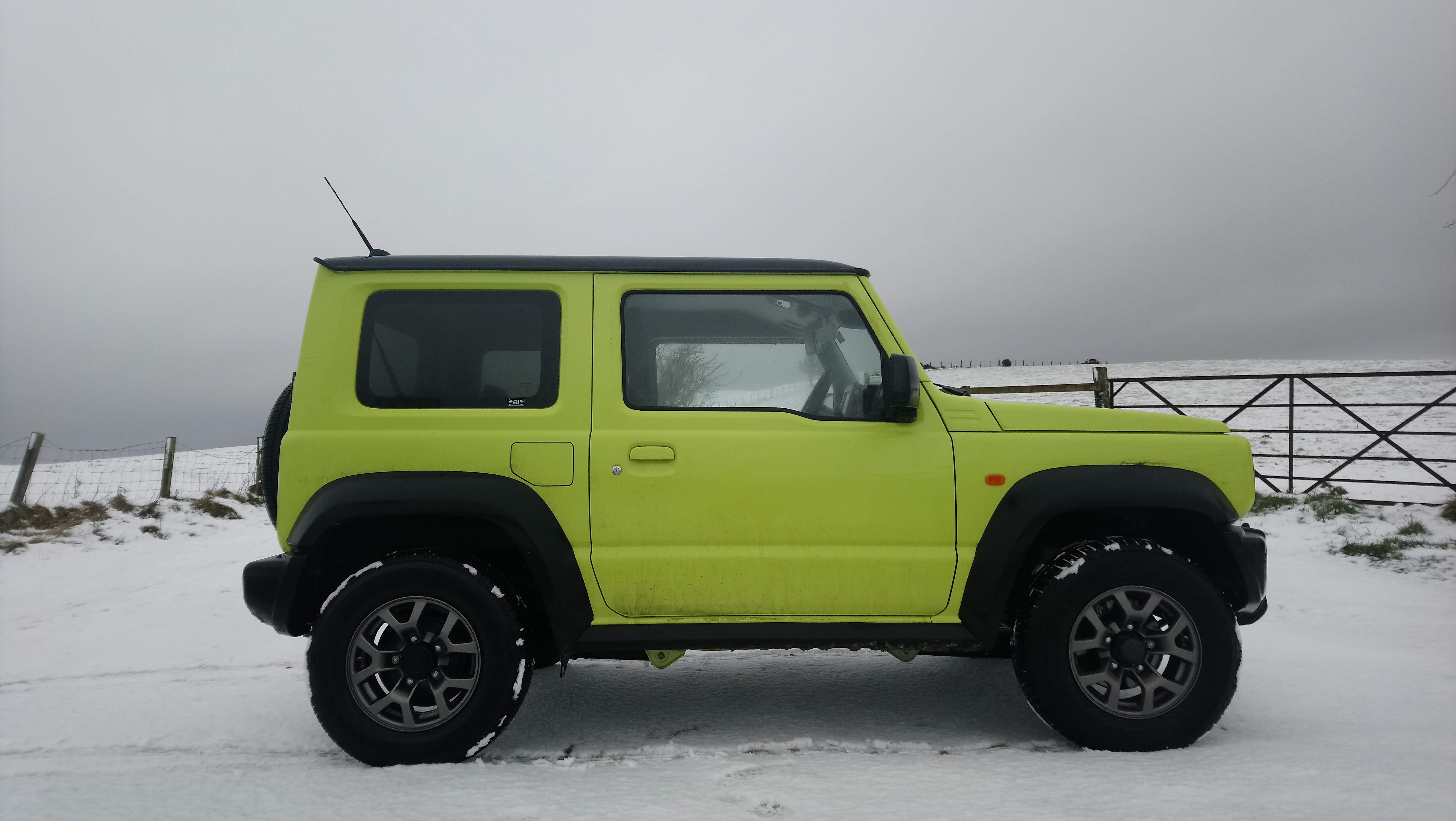 What tech is it packing?
Electric windows, central locking…
It's not quite that basic, but it's still only about on par with a 1990s BMW.
The SZ5 version comes with a 7″ touchscreen with Apple Carplay, Android Auto, DAB and Bluetooth, which keeps you up to date with most modern machinery. These are connected to a pair of speakers, and so sound quality isn't exactly what you might expect of a modern car.
You do get steering wheel controls, cruise control and easy to use buttons for things like the climate control, but the Jimny still feels quite utilitarian compared to even the most basic of modern superminis.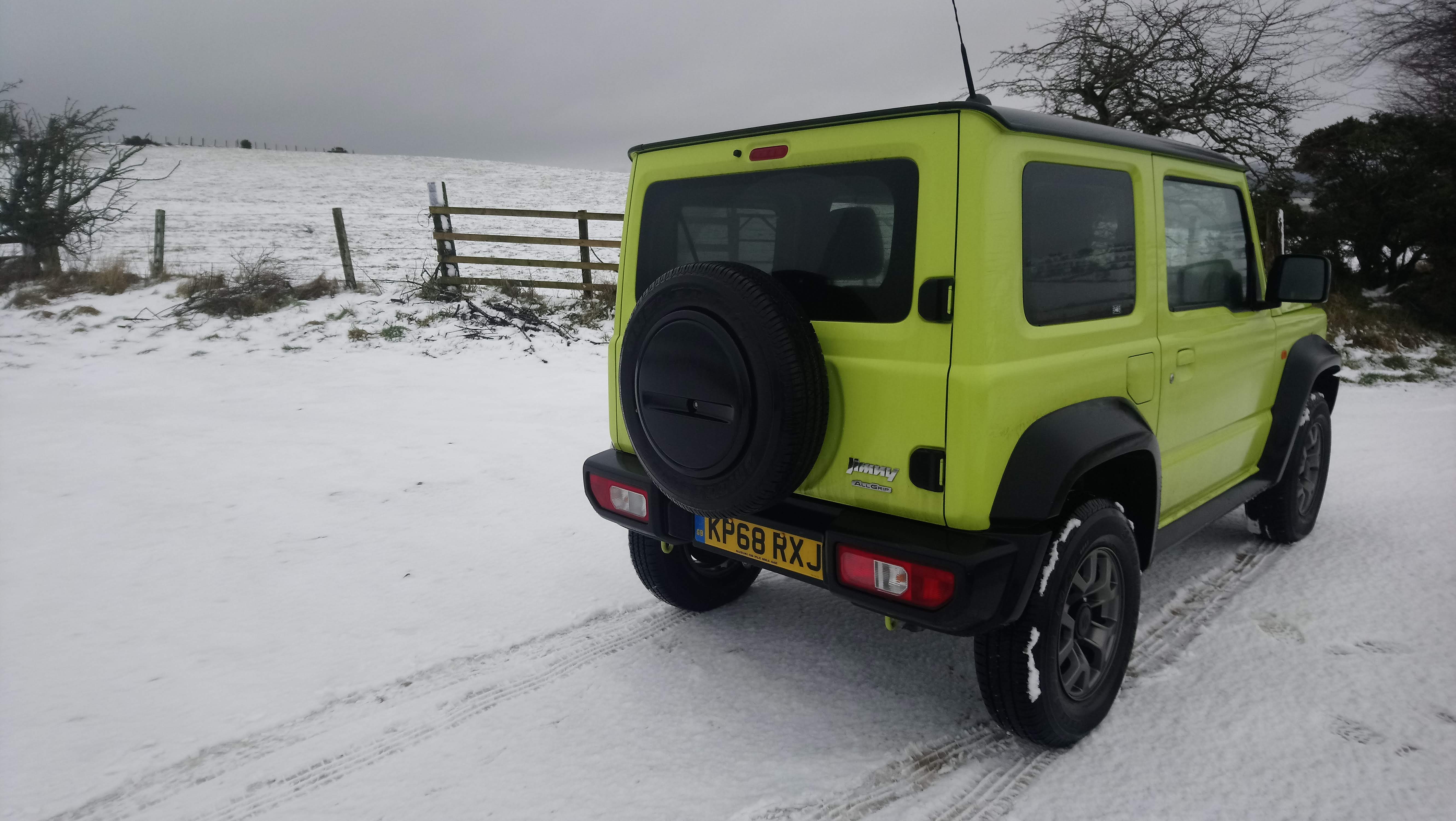 What's it like to drive?
I didn't get a chance to take the Jimny properly offroad, but I did get out into some country roads when there was snow on the ground.
In these conditions the mini offroader is great. You feel pretty much invincible, even if you are in a tiny car, and just like the old version, it feels like you can go anywhere.
Driving around town, the Jimny feels like it can handle our pothole-ridden streets with ease, and although it's not exactly powerful (100hp and 130Nm) it's keen enough to get you out of junctions without too much hesitation. Take the Jimny to the shops and it's great for parking and for manoeuvring into space.
Where the Jimny is not at home is cruising on the motorway. If this is part of your daily commute then the Jimny is not the car for you. Cruise control on at 70mph and the engine feels and sounds like it's working very hard. This is not a relaxing way to spend time and you'll quickly grow weary and not want to take the car any great distance again.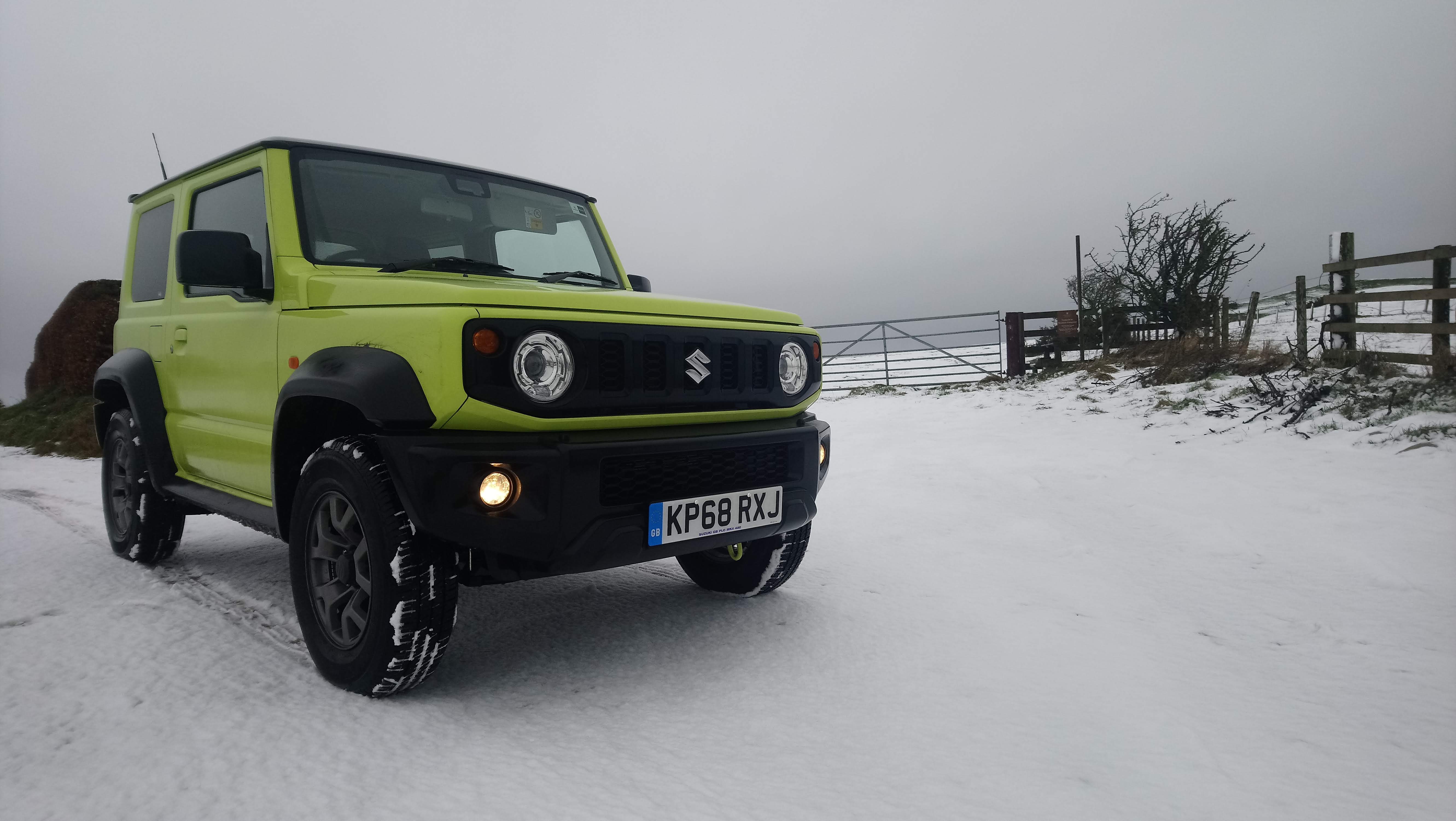 Will Jimny drivers really care about the MPG? I'm not sure they will, and that's a good thing. With the normally aspirated 1.5 petrol unit, the Jimny should average 35.8mpg which is pretty low by 2019 standards.
Is it a nice place to spend time?
It is and it isn't. The interior and driving experience are from a different era, but the coolness factor and chance to stand out from the crowd is not something to be sniffed at.
Some people will spend tens or hundreds of thousands of pounds to personalise a supercar and make a statement – you can do this for £15k in a Suzuki Jimny and make just as much of an impact.
Drive around town in your brightly colour Jimny and you'll be smiling from ear to ear…until you get to the motorway.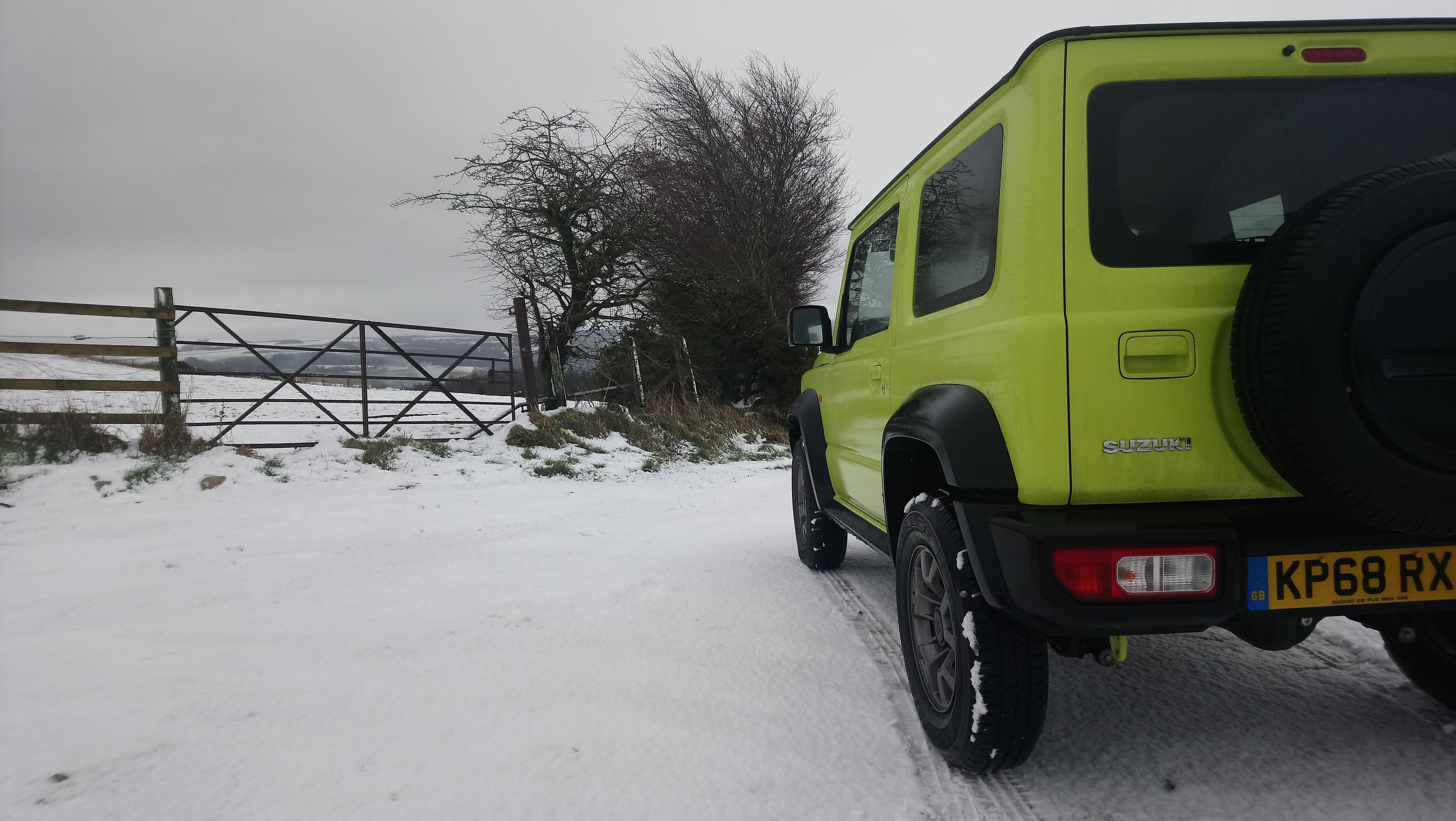 Should you buy one?
If you have another car to get you to the office, or your office is next door to your farmhouse, then yes. If you join the morning commute into a city after dropping the kids off at school, then it's probably not the car for you.
Suzuki Jimny1.5 SZ5 Allgrip (Dual Tone)
PRICE: £17,999 (£650 Dual tone)
ENGINE: 1462cc Petrol
POWER: 101PS, 130Nm
PERFORMANCE: Top speed 90 mph
CONSUMPTION: 35.8 mpg (combined)
CO2: 178 g/km CO2 (WLTP)
TT Rating: