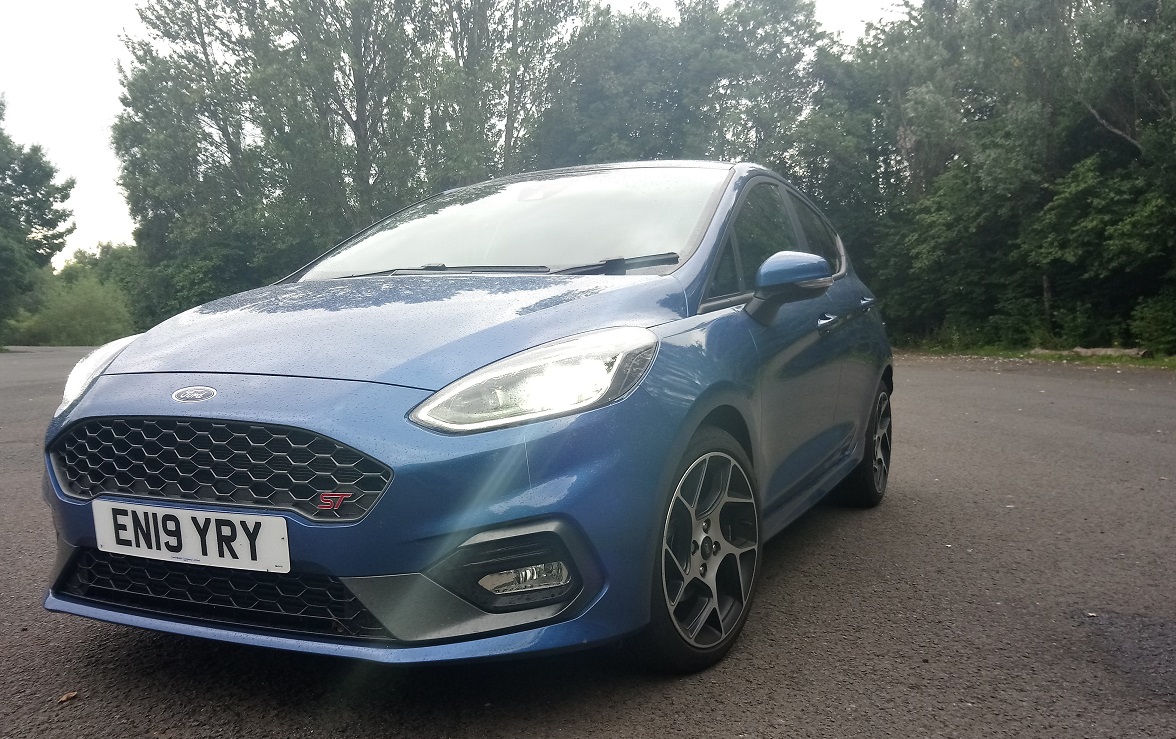 What do you really want from a car if you're honest with yourself and take the time to think? Fun? Practicality? Cheap to run? A badge to impress the neighbours?
For any petrolhead this is a difficult choice and, like me, you've probably got a combination of dream garages picked out for when that Euromillions ticket comes good. Should that day never come, then you need a backup plan and the Ford Fiesta ST might be just that plan.
On learning that Ford's latest version of the hot Fiesta was heading my way I was a little apprehensive as I knew that I'd mostly be using it for commuting and family duties, not hooning around the countryside. For the old ST, this was not really its forte with driving slowly being more of a chore from the crashy suspension. Despite this, it was pretty much the best of the junior hot hatches produced over the last few years, so we'll cut it a bit of slack.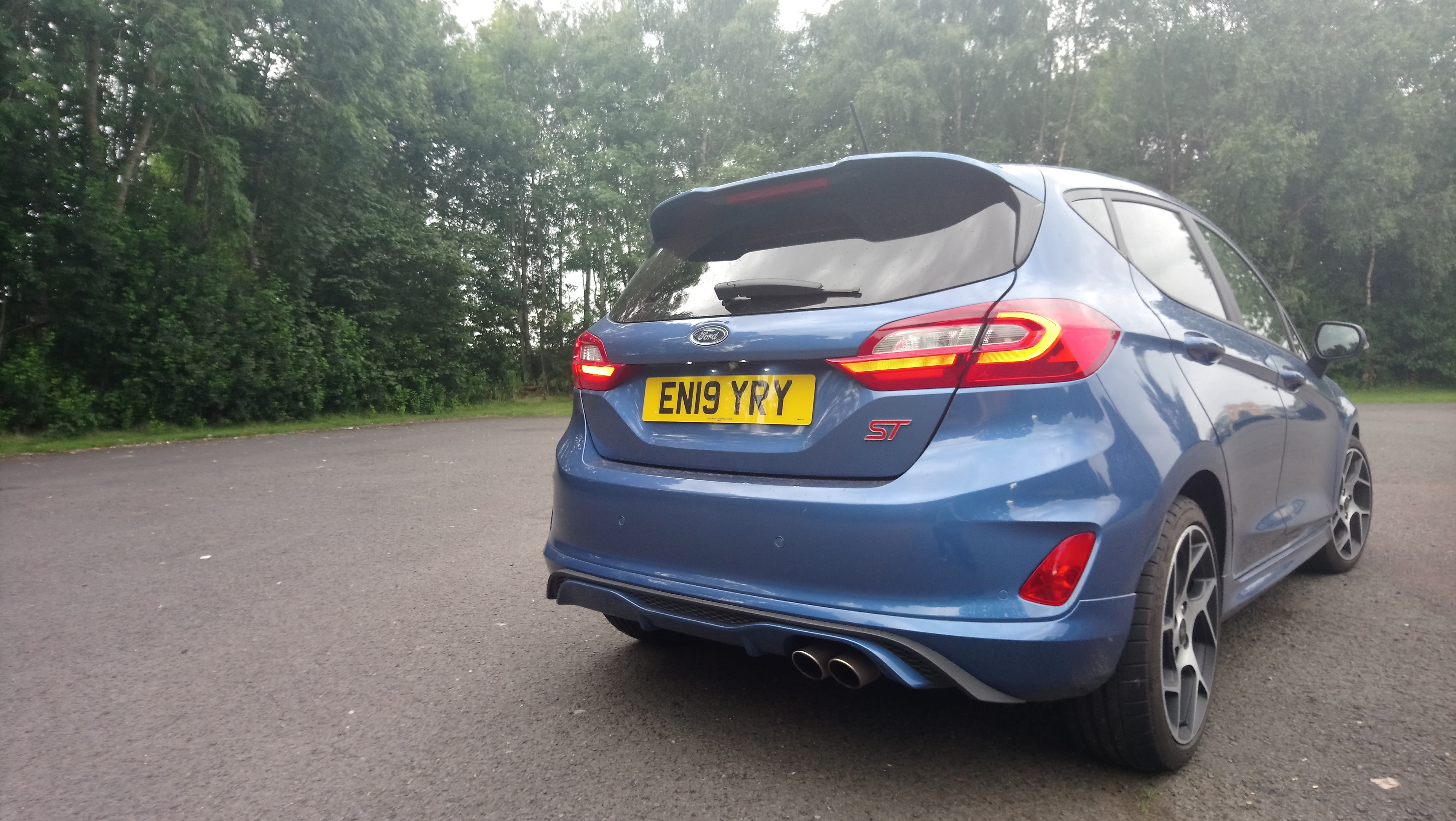 Still, if you're over 21, like to drive to work in a bit of comfort and want to fit children, shopping and various other bits in then you need more from your hot hatch package.
Our test car was the Fiesta ST-2 in Ford Performance Blue and with a host of tasty extras: pano roof, city pack (rear parking sensors, power fold mirrors and puddle lights), rearview camera, Driver assist pack (TFT instruments, auto high beam, traffic sign recognition and driver alert), ST Performance Pack (Quaife LSD, launch control and shift lights), full LED headlights, B&O stereo, keyless, heated steering wheel and BLIS with cross-traffic alert. These took our £21,150 Fiesta to £26,550 which is far from cheap, but most of these are really worthwhile options.
With the spec sheet ticking all of the boxes that we'd like from a comfortable daily driver, and Ford really knocking it out the park with the looks (those alloys really feel a perfect fit like the old pepper pot alloys from the XR2), what we need to know is whether the driving performance can keep up.

Going back to the spec sheet for a moment, the latest Fiesta ST is powered by a 1.5T 3-cylinder petrol engine mated to a 6-speed manual gearbox. This gives the little Fiesta 200PS, 290Nm of torque, max speed of 144 mph and a 0-62 time of 6.5 seconds (presumably using the optional launch control).
Sadly, I didn't get a chance to try a launch control assisted 0-62 sprint (when do people ever get a chance to do this outside of a drag strip and who is taking a Fiesta ST to a drag strip?) but it feels every one of its 197 horses (200PS)!
For 99% of the time when I was driving the ST it was kept in sport mode, as this felt a nice balance without the need for the track mode with its disabled traction control. Without dishing out too much praise, this is a surprisingly perfect way to drive the car both when commuting and having fun.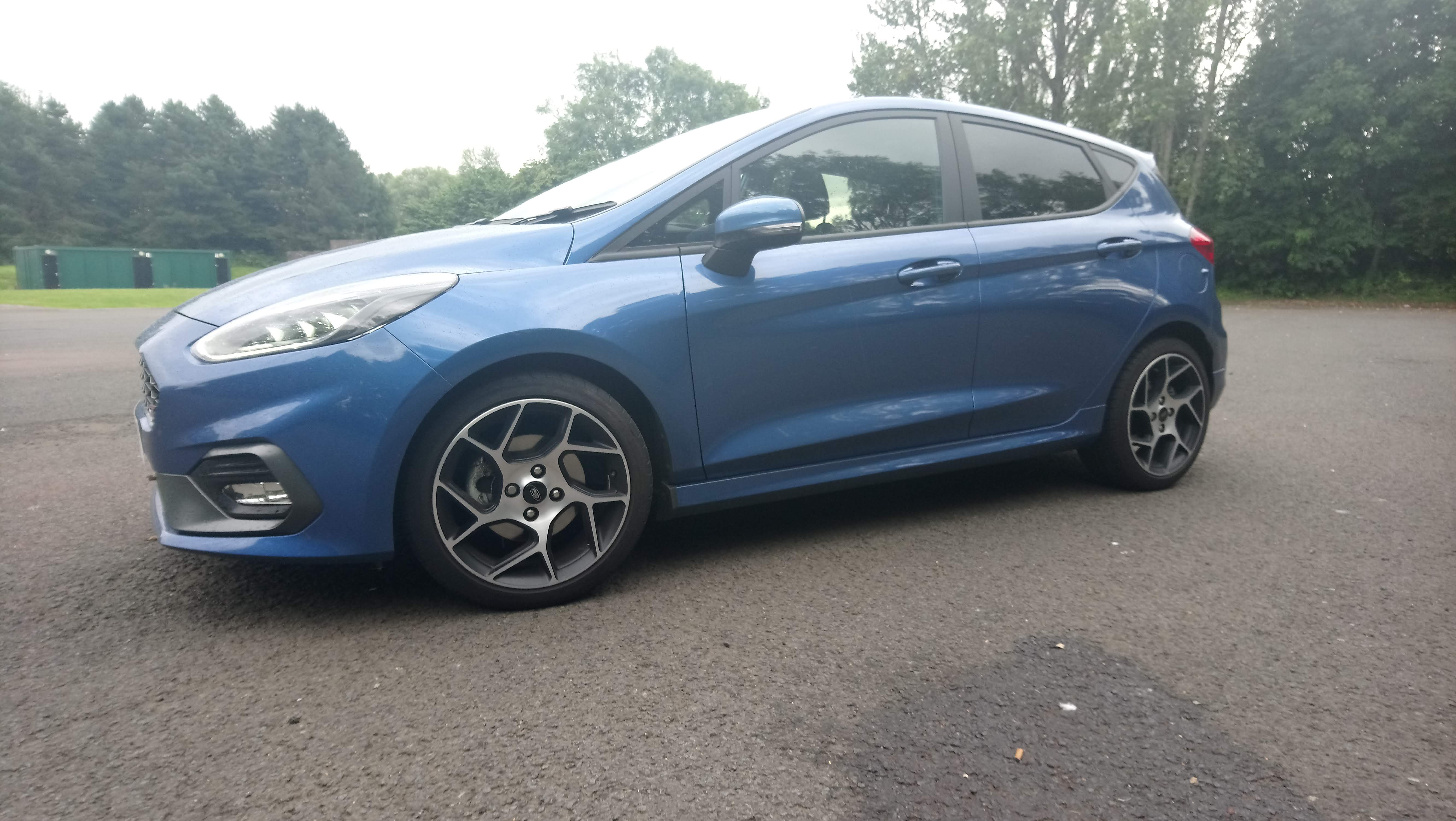 My initial worries about crashy suspension and general weariness from commuting along busy motorways were unwarranted. Where I'd usually stick on the cruise control, with the Fiesta I found myself actively driving more and having some fun, even during rush hour.
Along some quiet bits of industrial estate that I regularly travel, you can cram in some little bits of fun, whether it's short blasts of acceleration with the brapbrapbrap of the exhaust or making full use of the LSD on wide and well-sighted roundabouts. While mentioning the exhaust, this is one area that I think Ford could have gone further with. The Hyundai i30 N Performance that I tested last year had a much louder bark from its switchable exhaust system and I think Ford could have done better here.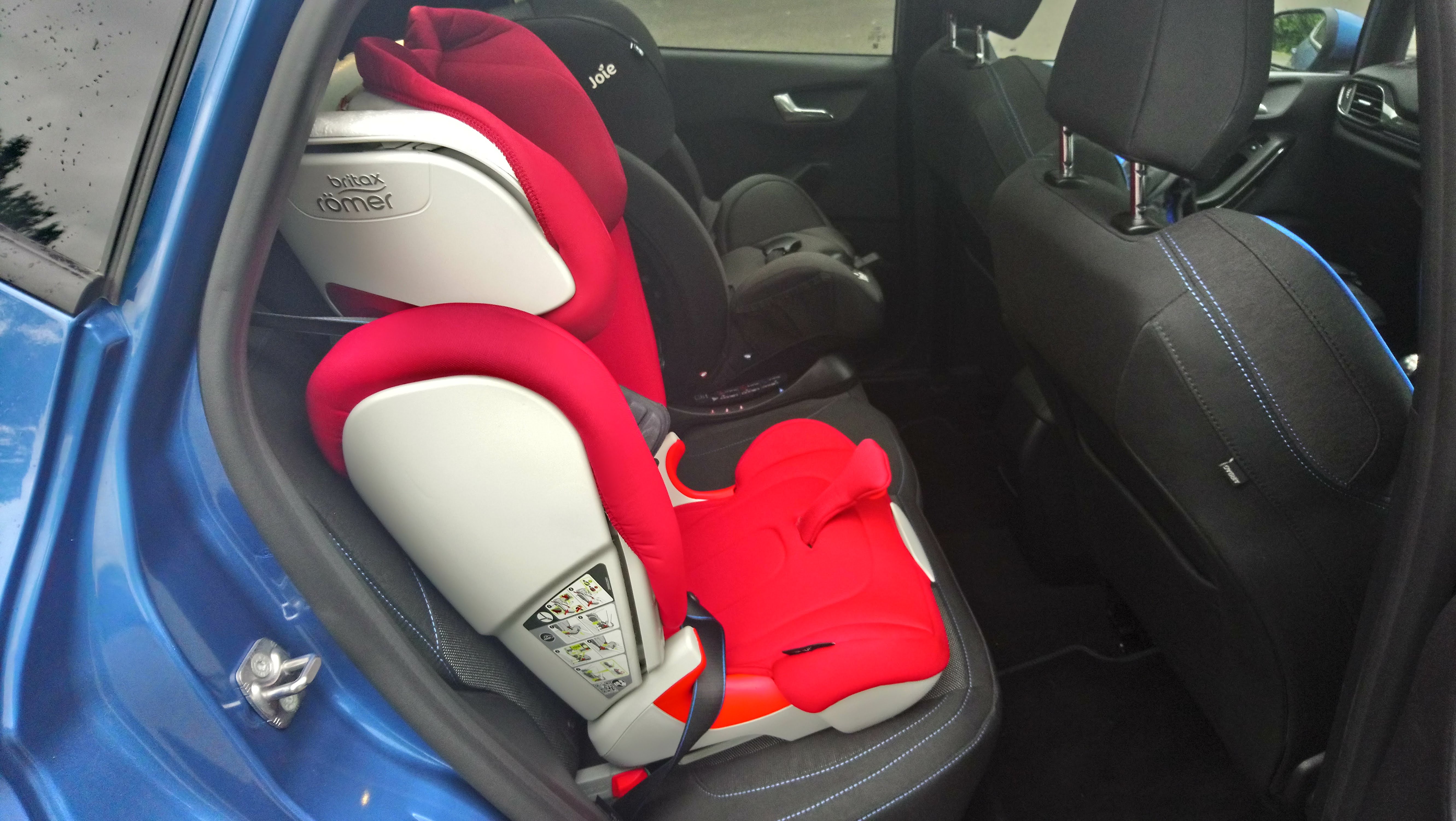 Where the Fiesta ST really excels, as you might have guessed, is on a B-road blast. Get it on to the right bit of road and it really is one of the most rounded packages that money can buy. Plenty of power, nimble, small enough that you don't feel the need to breathe in on tight bits of road and with enough grip from the excellent Recaro seats that your never in the wrong position.
Interestingly, there's still a bit of torque steer when exciting a bend with heavy throttle, but this feels like part of the experience rather than a flaw. This would be more of a pain on a track day, of course.
The only part of the driving experience that's not five stars is the gearbox which is OK, rather than one of the great shifts. I never really got on with the flat shift option which just doesn't feel natural or needed in a road car.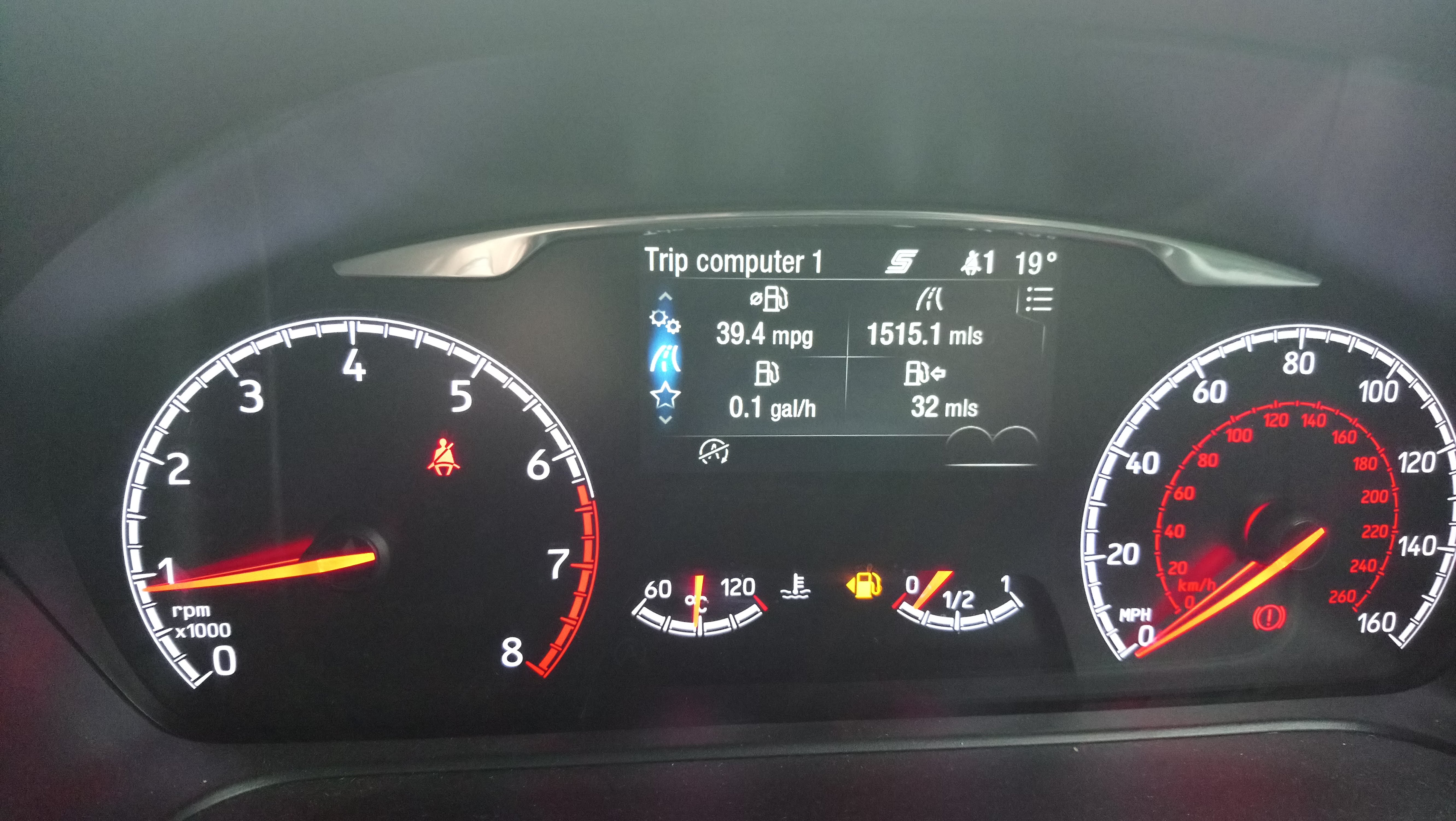 If you are reading this review and considering getting yourself a hot hatch for daily driving duties then you should almost certainly get yourself a Fiesta ST. The interior is a great place to spend time, there's room for all the family, gadgets galore and it's fun to drive even in the dreariest situation. The on the road price of this car with options coming to £26,550 is a LOT but there are deals to be had in these times of dropping car sales and you'll still be managing over 40MPG even when hooning it everywhere.
PRICE: £1,150 (£26,550 as tested)
ENGINE: 1.5T litre EcoBoost, 6-speed manual
POWER: 200 PS
TORQUE: 290Nm
PERFORMANCE: Top speed 144 mph; 0-62 mph 6.5 secs
CONSUMPTION: 32.1 – 46.3 (combined)
CO2: 136 g/km
TT Rating: