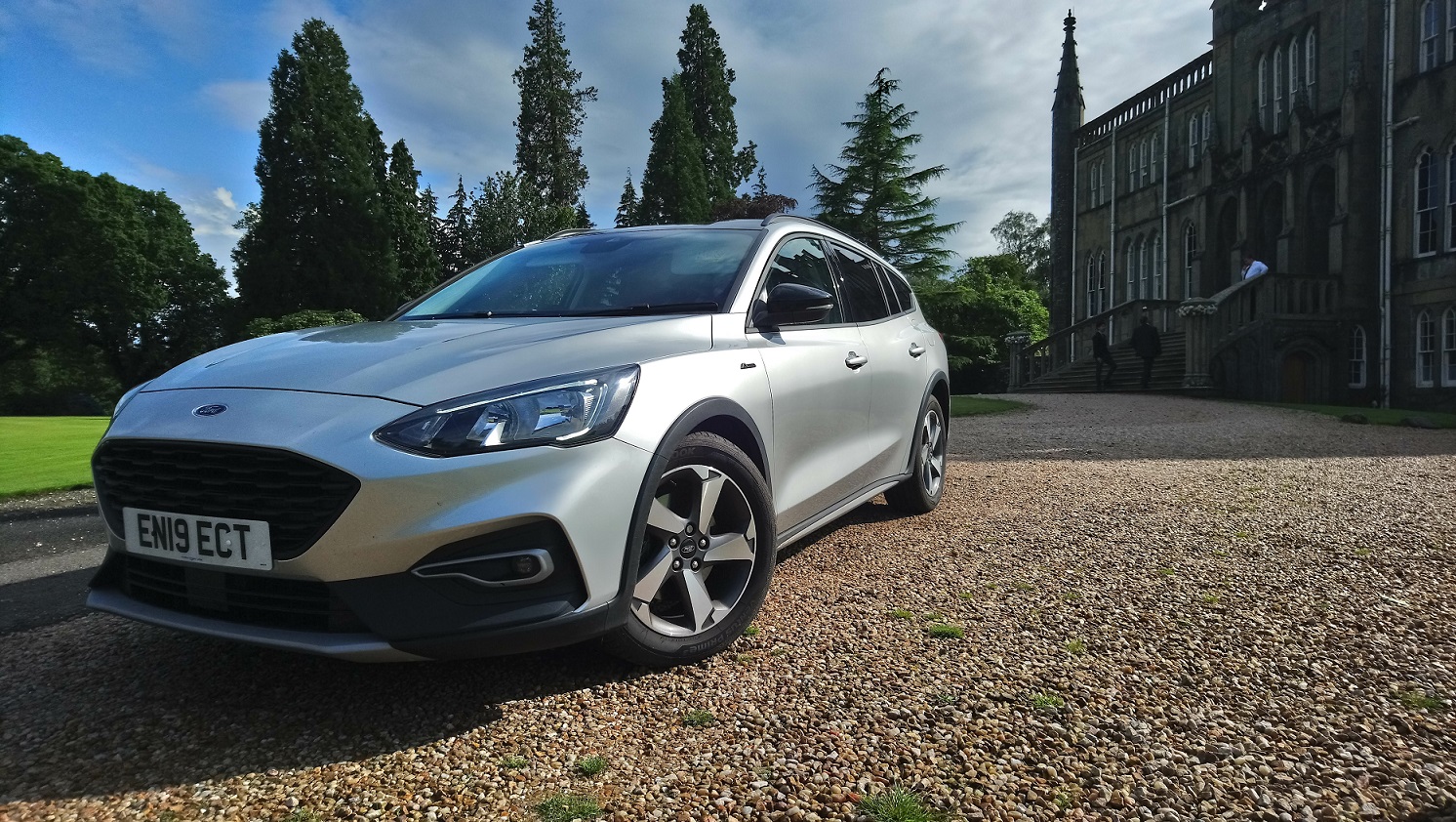 Still confused about whether to go with an estate or an SUV? While one offers practicality and value, the other offers a lofty view and plenty of street cred on the school run.
Over the last couple of years only a few manufacturers have offered a hybrid of these two styles; Audi with their A4 and A6 Allroad, their cousins over at VW with their Passat and Golf Alltrack and Volvo with their Cross Country models. Vauxhall has just canned their Insignia Country Tourer and it doesn't look like SEAT are still selling the stupidly name Leon X-Perience.
Well, now Ford has got in on the act by offering a (slightly) higher ride height for the Focus with a price well under that of its European rivals.
What is it:
It's a higher and more rugged Ford Focus estate with added black plastic arches, roof rails and tough-looking front and rear bumpers. The ride height is slightly higher than a standard Focus with a 30mm lift and the tyres are a bit chunkier at 215/55/17 meaning there's a chance of a decent ride, unlike many small SUVs and crossovers. Like many crossovers, it doesn't actually come with four-wheel drive, but it does have drive modes for driving on more slippery terrain.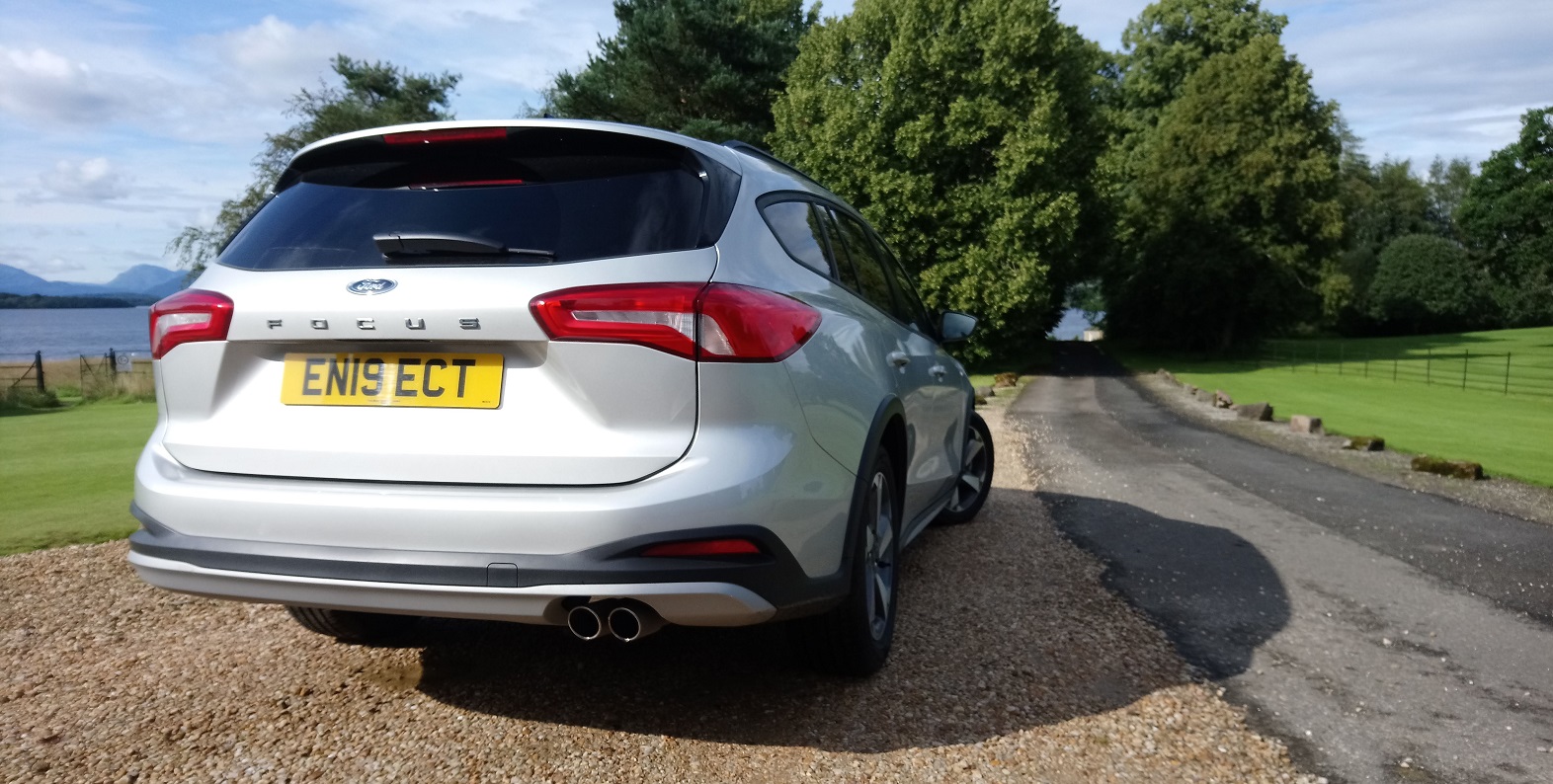 What does it compete with?
What doesn't it compete with would be an easier question! Although the Ford Focus Active is slightly different from other crossovers (like the Ford Kuga), it's still competing with all of them AND hatchback/small estate cars.
This means it's got a difficult job to do if it wants to win customers to the blue oval and try to steal sales back from the school run favourites.
Costs wise, you could get a base level SEAT Ateca for about a grand more than a base level Focus Active, but for the price of the car tested here (£25,505 for 1.5T Ecoboost auto) you're very close to the £25,725 of an Ateca 1.5 TSI EVO DSG. Still, the Ford wins on spec here with features such as keyless start, heated windscreen and lane assist which are extras on the SEAT.
For the practical car buyer, these are all wins for the Focus, but for the more image-conscious consumer it might not be enough for the Ford to win out.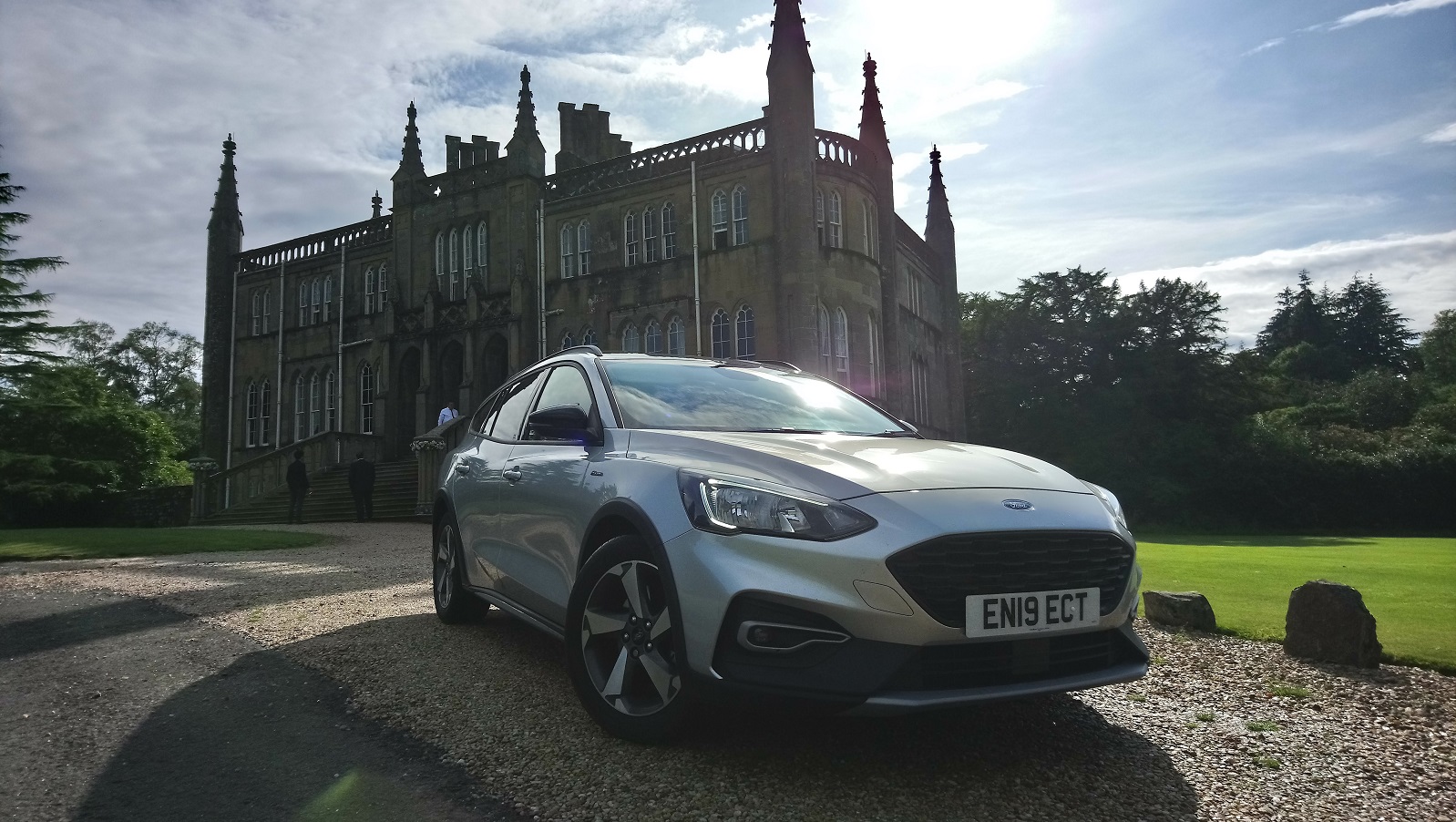 What does it look like?
The Focus Active isn't really that much different from the standard Focus on which it is based. The higher ride height and extra trim could easily go unnoticed in a car park full of other Fords. When showing people your new car you'd have to point out that it's not just a standard Focus estate, and this really isn't what you'd want to be doing when chatting to Britney and Ronaldo's mums while waiting at the school gates.
The skid plates and side rocker mouldings do give it a bit more of a rugged look than some soft-roaders but it's probably not enough to convince passers-by that you're an outdoors type who likes conquering Munros at the weekends.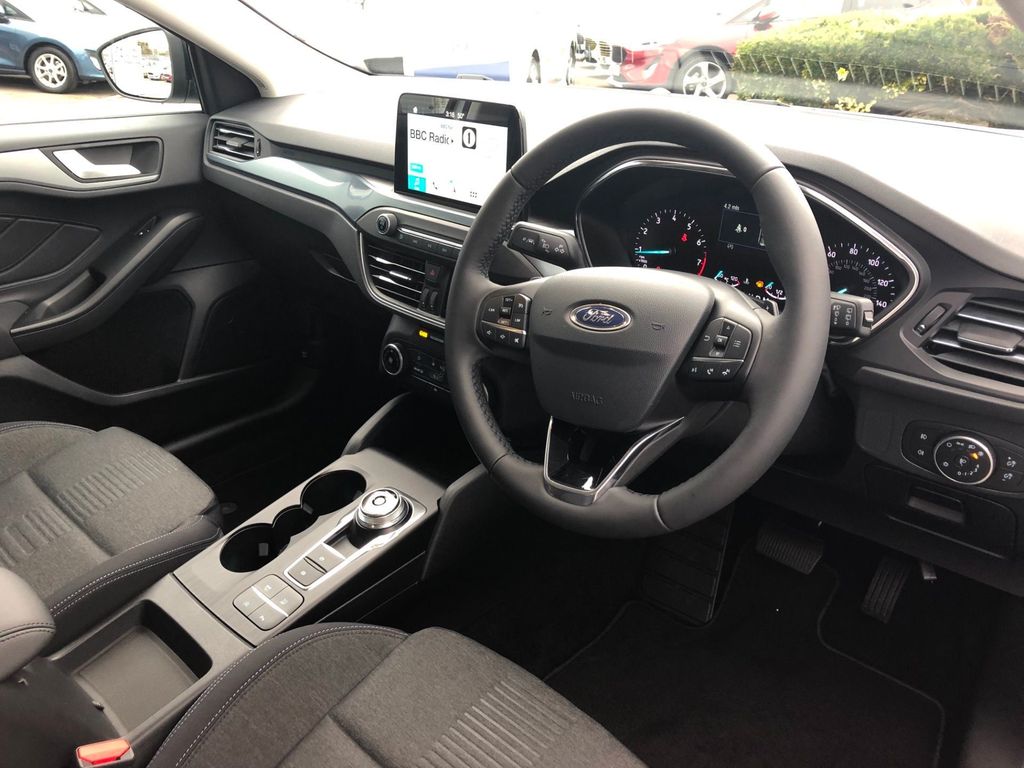 What tech is it packing?
At £25,505 the Focus Active isn't an expensive car and it does come with a decent list of standard equipment like LED front fogs, an 8" nav screen with Apple CarPlay and Android Auto, lane assist and pre-collision braking, selectable drive modes, hill hold, cruise control and a heated windscreen all add up to a pretty decent package.
Having tested a lot of cars with a lot more tech and a few cars with less tech, the Focus hits a sweet spot of having everything you need from a family car in 2019.
Playing with a few of the features, the voice controls actually work very well, unlike in Fords from the previous few years, and it managed to dial the correct people every time I tried – it was also fast at doing so!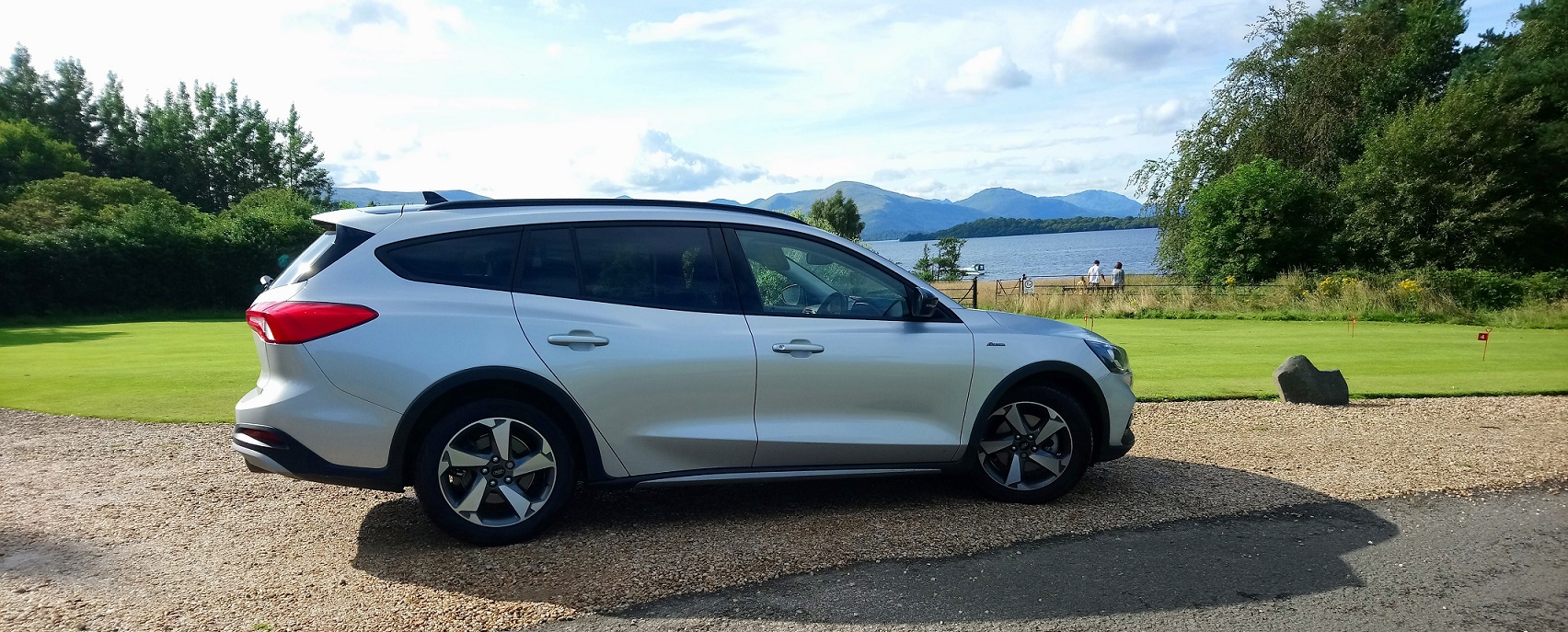 What's it like to drive
Ford, whether deliberately because they just have the right engineers or because they want to stand out in the marketplace, are still one of the best manufacturers at making cars that are actually enjoyable to drive. While the Koreans might have them beaten on bang for your buck and the Germans build the better luxury cars, Ford still stands out when you get in the driver's seat and look for some enjoyment.
While the Focus Active Estate is no hot hatch, and probably not the best of the standard Focus stable, it really is a decent steer. Some might argue that the raised ride height and larger profile tyres make it more wallowy and less precise, but I'd argue that it just gives it a more comfortable ride while taking very little away from the car's sharpness. I might even go further and say that the Focus Active was a better daily driver because of these attributes.
The 1.5 engine, which here has 150PS and 240 Nm of torque (with overboost) was surprisingly keen and never felt underpowered. Pulling onto a motorway sliproad at full throttle, the engine did sound a little strained but it never lacked grunt, even when the car was four up with luggage. The 0-62 time of 9.9 seconds felt more than achievable and the 8-speed auto was better than many similar specced Volkswagens at keeping itself in the correct gear.
With this decent grunt from a petrol engine, you might think the MPG will suffer but I was getting an average of 40MPG which is bang on the WLTP figures.
While dishing out the praise to the Focus Active it is worth noting that it's no back road warrior and while you can hustle it along at a fair pace, it's no Focus ST.
Should you buy one?
If I was looking to buy a Focus as a sensible family car then I'd definitely consider the Active Estate. You'd get more thrills from an ST and more value from a non Active version, but the comfort might well be worth the money.
PRICE: £24,955 (£25,505 as tested)
ENGINE: 1.5 litre EcoBoost, 8 speed automatic
POWER: 150 PS
TORQUE: 240Nm
PERFORMANCE: Top speed 125 mph; 0-62 mph 9.9 secs
CONSUMPTION: 28.2 – 40.9 (combined)
CO2: 134 g/km
TT Rating: