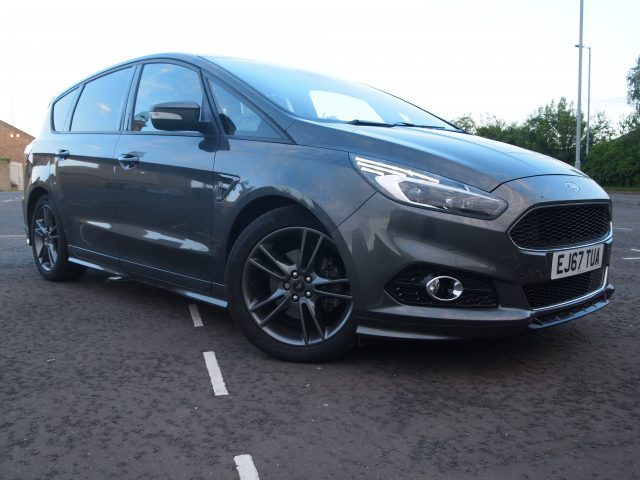 When it comes to family transport, petrolheads are always commenting that big estate cars are for real drivers and that large SUVs are merely status symbols or a waste of money (despite most of them secretly wanting a Range Rover). With that in mind, what should you do when you outgrow your estate car or just want even more room for lugging the family about? Surely the MPV or people carrier is the answer?
You'll need to bear with me on this, as I know MPVs haven't exactly had a great image, but now that everyone is driving tiny SUVs, maybe the MPV can be cool?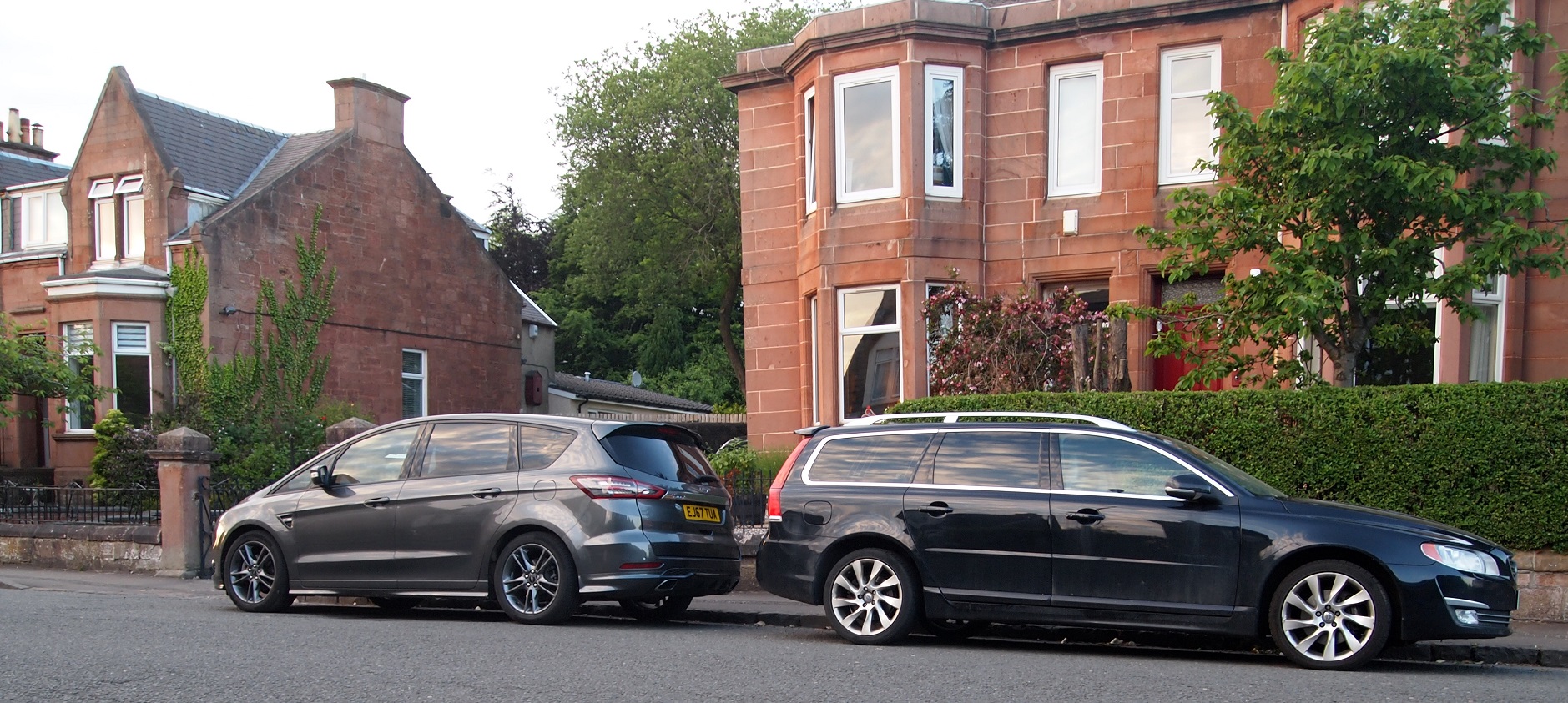 Our current family car is a 2014 Volvo V70 D5, and back in the day when these were pretty much the ultimate family wagon (barring the more extreme German performance variants). Fast forward to 2018 and it's been a bit left behind on the tech front, doesn't give great mpg, and is rather lacking in the dynamics department thanks to the mega heavy, supposedly aluminium (lead aluminium?) engine the front. Despite these issues, it's a lovely cabin and represents very good value for money.
Looking at what you can buy today to replace such a car, and for many people the equivalent Germans are too expensive while the Mondeo estate is not quite big enough. This being the situation, the Ford S-Max makes a good case for itself.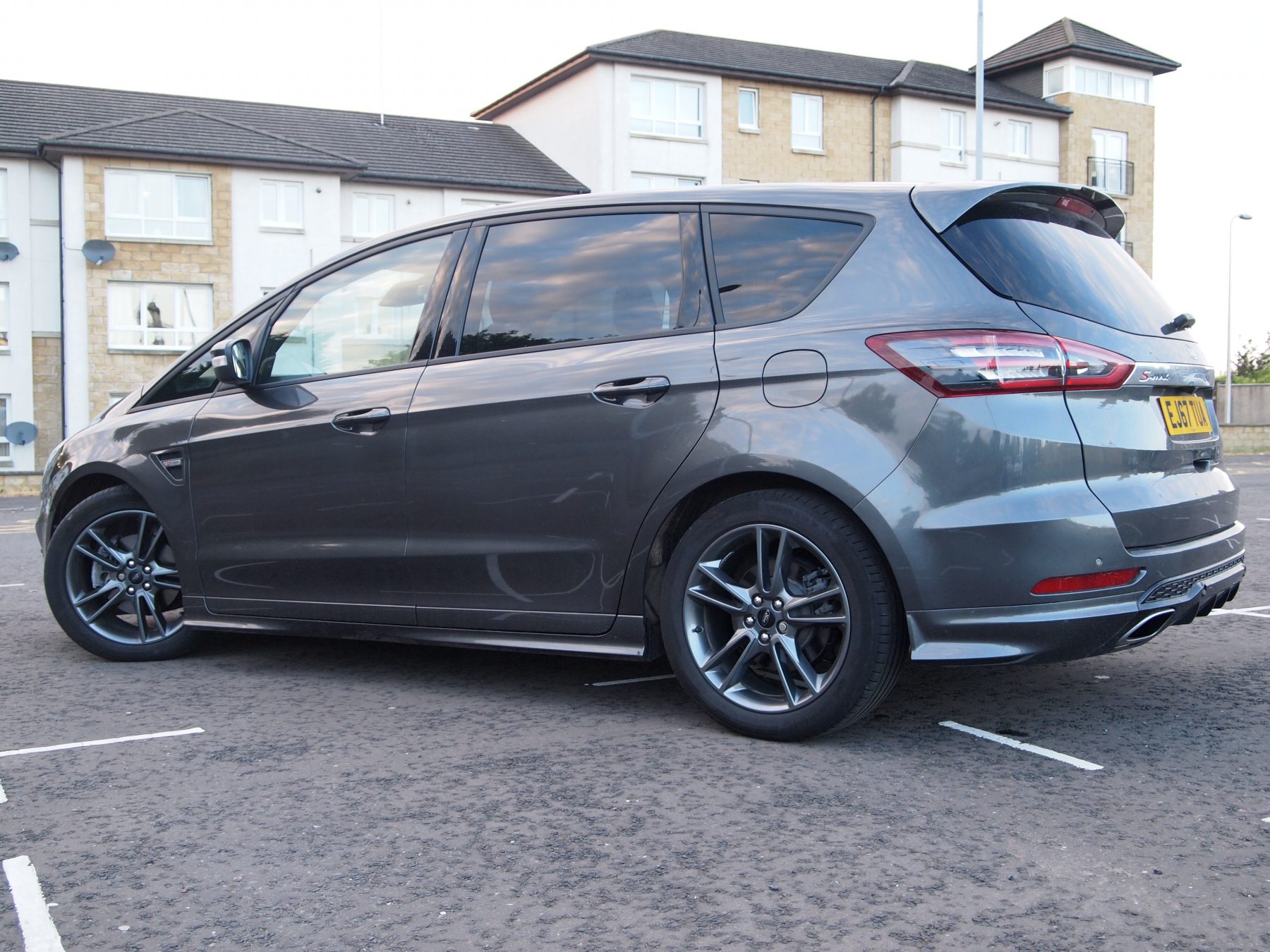 Our test car was a bit of a surprise as it came with the 2.0 EcoBoost SCTi engine which produces 240PS and 345Nm of torque. It was also the ST-Line meaning that it had plenty of sporty bits like a body kit, spoiler, sports suspension and red interior detailing. It was also well stocked on the tech front with DAB, Apple CarPlay, keyless, radar cruise and traffic sign recognition. Adding to the attraction were 19" alloy wheels (£550), pano roof (£750), heated steering wheel (£125), family pack (rear blinds, 220v socket, rear trays £175) and the ST-Line Lux Pack (adaptive LED headlights, upgraded leather seats with 10 way adjust and hands free boot opening £2250).
With a few other extras the total came to £39,490, which is roughly what our old V70 cost a few years back.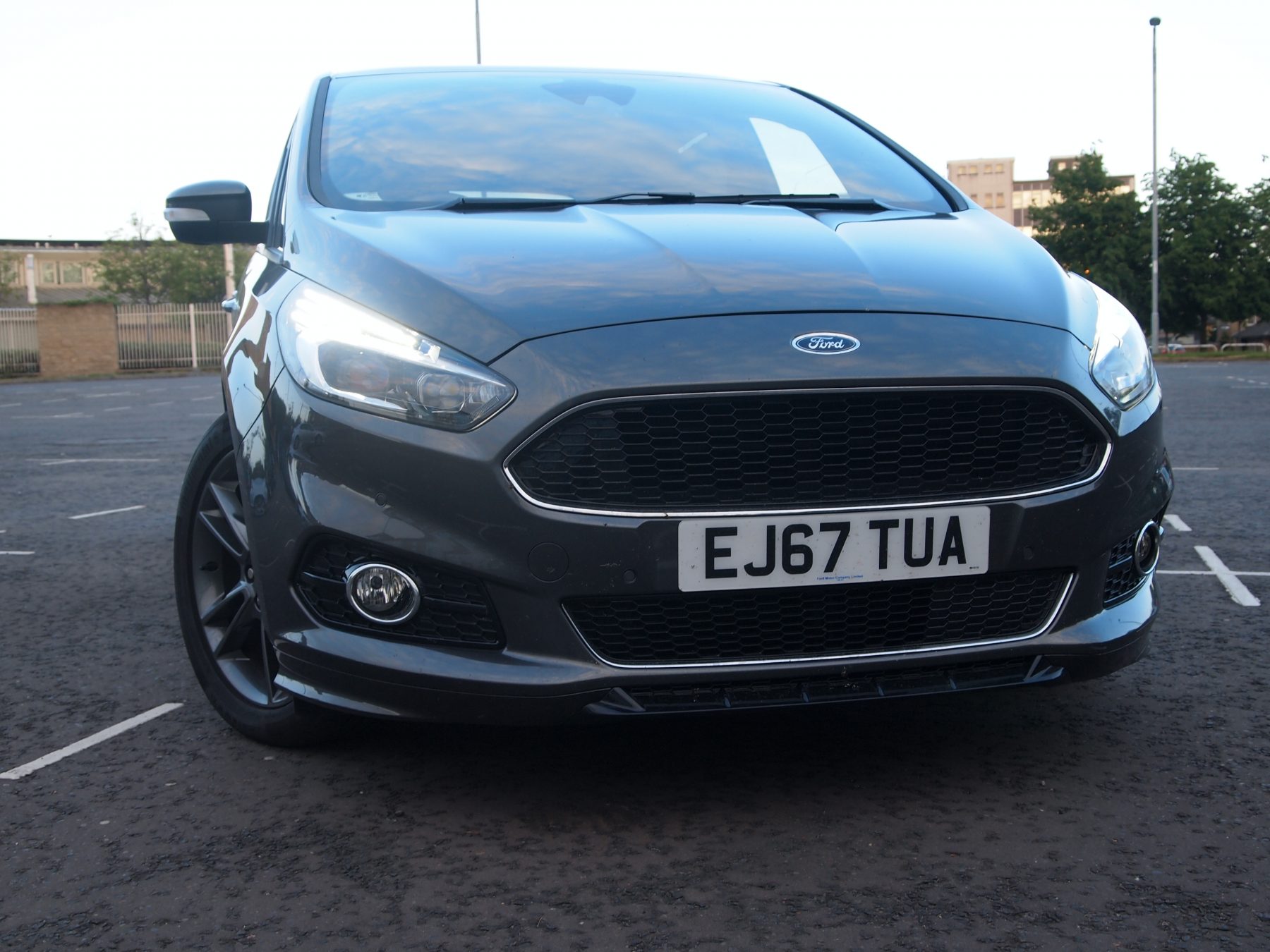 Many might disagree, but I happen to think the S-Max looks really good and is a big step up in appearance compared to the van-like Ford Galaxy. Next to rivals from VW, SEAT, BMW and Vauxhall it feels more stylish and only the French with the Renault Grand Scenic and Citroen Grand C4 SpaceTourer can match it.
On the inside, the dash and infotainment setup feel a little bit last generation, but everything works as you would expect and it's mostly well laid out. That said, it would be nice to see a midlife refresh with some of the new tech from the Fiesta/Focus.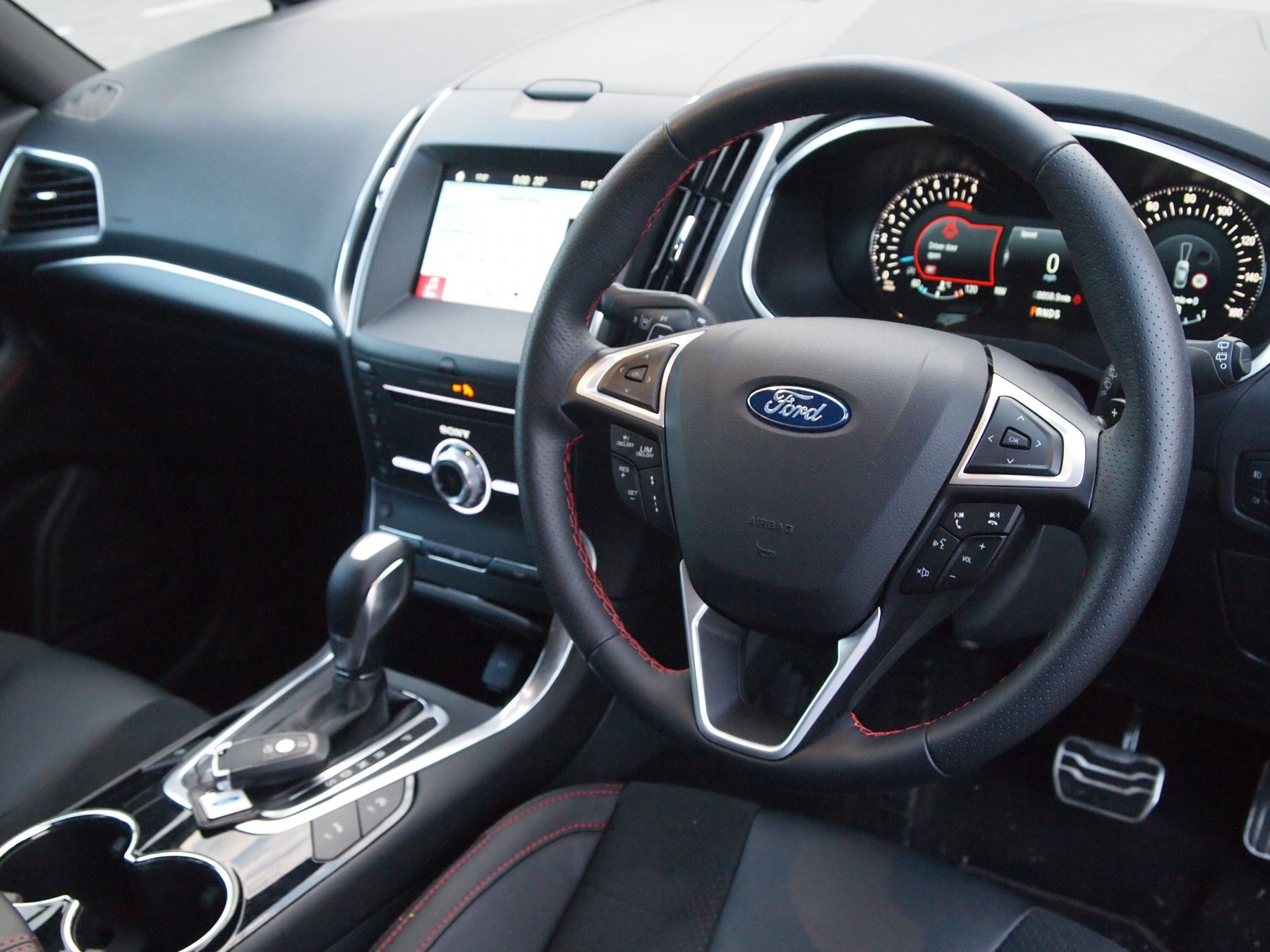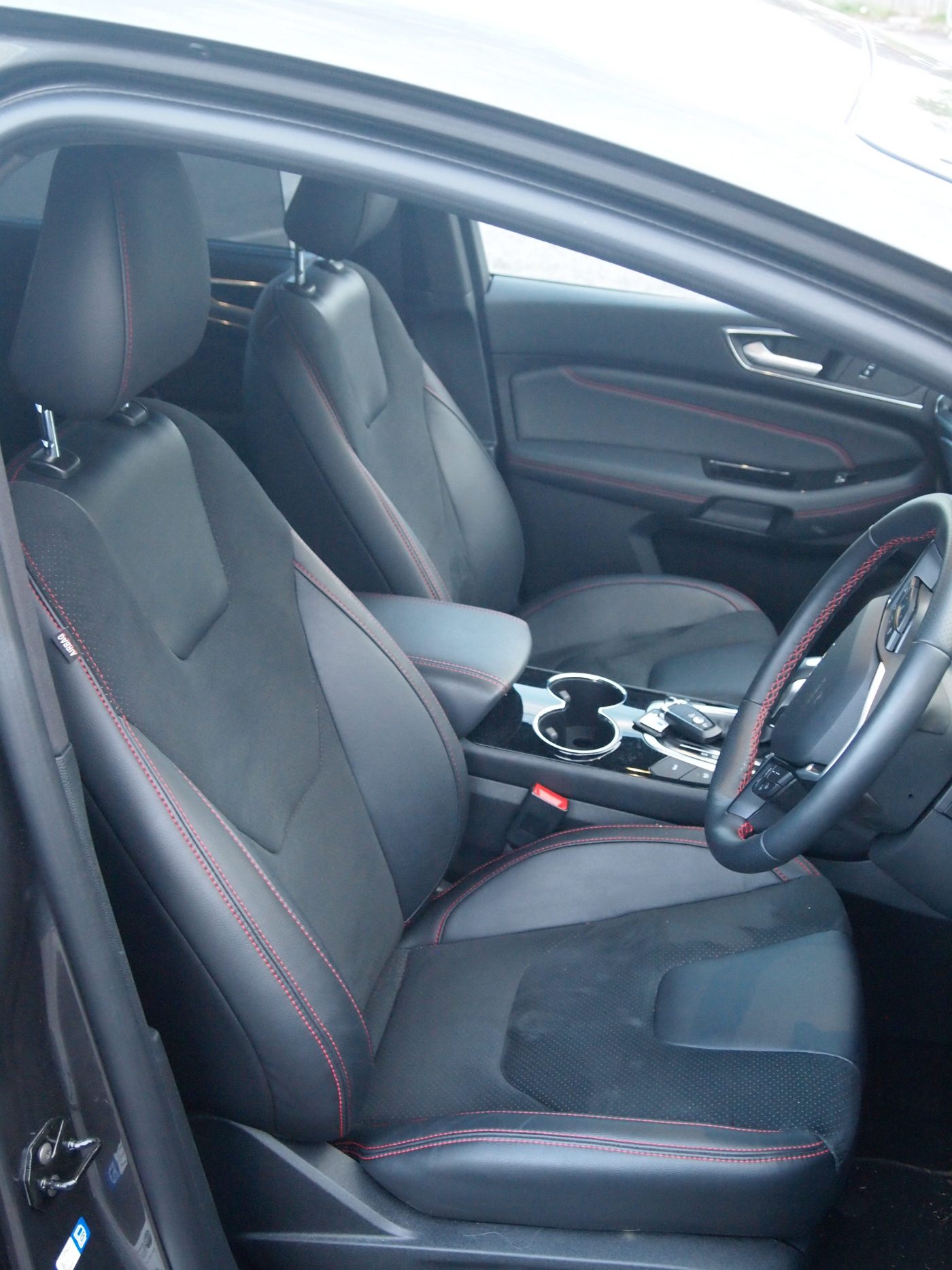 Out on the road is where the S-Max really impresses. Where you've usually got the clatter of a diesel engine, here you've got a lovely, smooth petrol unit that actually makes a decent noise. This feels unusual at first but you'll be pleased when you've got the windows down while sitting at traffic lights.
The only real negative, in driving terms with this switch to petrol, is the lower torque figure. In diesel guise you get 400Nm but with the petrol, it's only 345Nm and at a higher rpm. For the most part, this is fine, but when you're cruising on the motorway and accelerate to overtake, you do feel the difference, especially when the car is fully loaded.
The other downside is MPG, which is rated as 35.8 combined, meaning you will get less than this in real life (this one was sitting at 27.6 as an average). For those, like us, who do lots of short journeys and only do longer ones at weekends or occasionally, this number worth putting up with.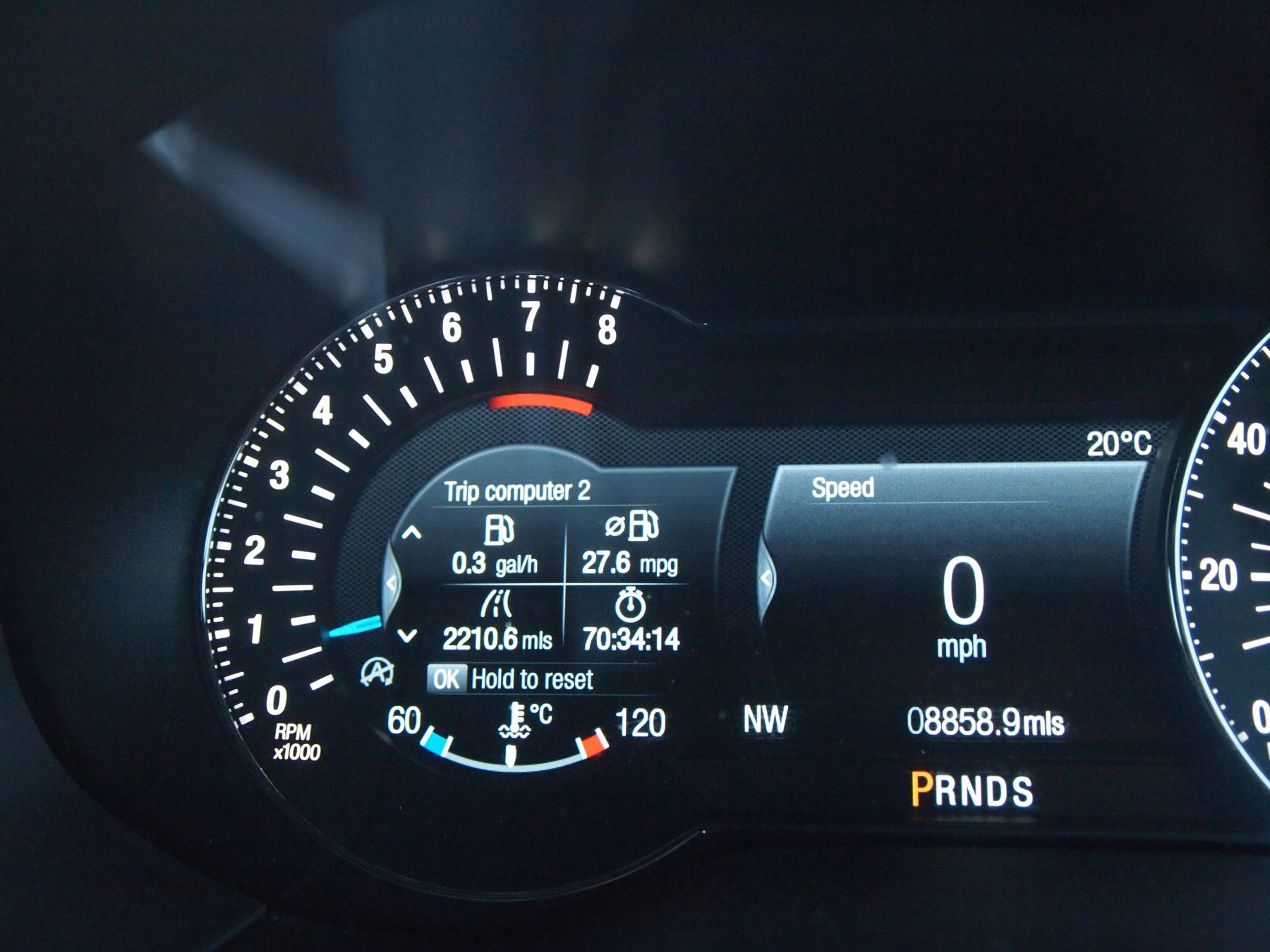 What you get in exchange for this lower MPG is an MPV that you can actually hoon down a road and have a bit of fun with. Sure, you're not going to want to do the NC500 on your own in it, but if you want to take the family around, this is one of the more fun ways to carry 5/7 people.
While we're not going to rush out and buy the S-Max in the next week or two, come next year when depreciation has worked its magic, we'll be taking a hard look at the classifieds…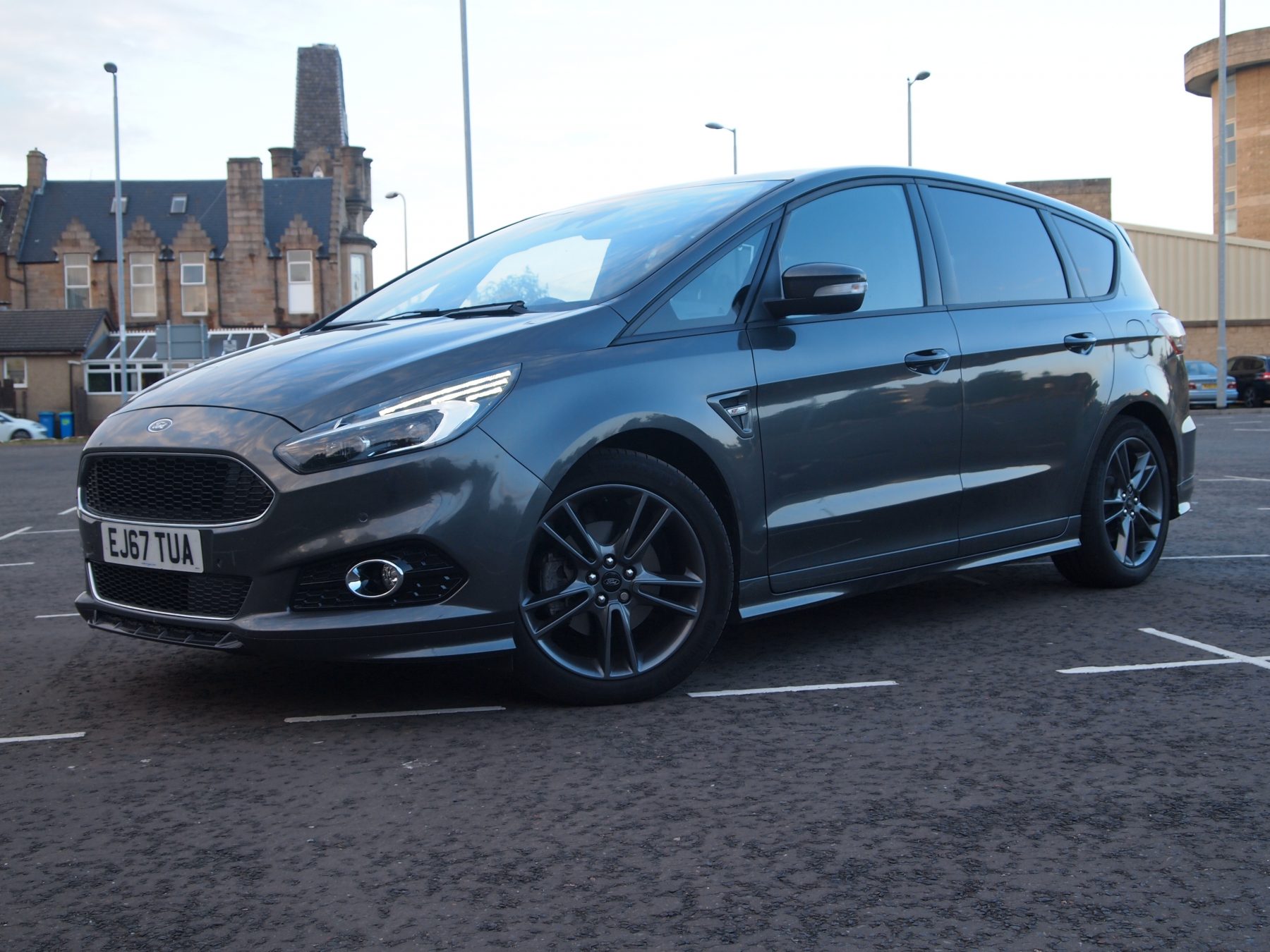 Ford S-Max ST-Line
PRICE: £33,945 (£39,490 as tested)
ENGINE: 2.0 EcoBoost SCTi
POWER: 240 PS
TORQUE: 345 Nm
PERFORMANCE: Top speed 140 mph, 0-60mph 8.4 secs
CONSUMPTION: 35.8 mpg (combined)
CO2: 180 g/km
TT Rating: