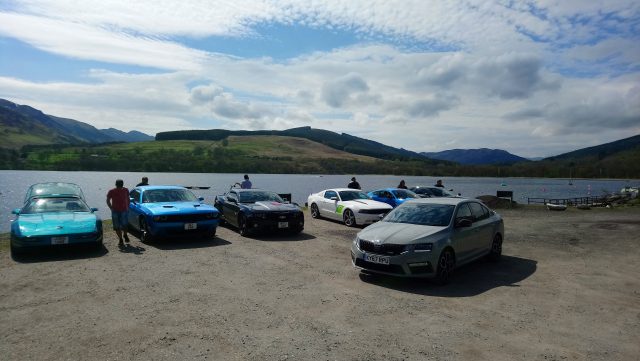 It's been two years since we spent some time with the Skoda Octavia vRS 230 (in estate guise) so it's about time we refresh our memories and find out what the latest fast Octavia is like.
The facelifted car has been around for a while now, but we've only just had the chance to drive Skoda's version of the Golf gti. Is this Skoda vRS actually the pick of the hot (not hyper) VW family of hatches?
As with our last vRS, this 245 version came in Meteor Grey which is a great colour and really suits these top end Skodas – it manages to be both eye-catching and reserved at the same time.
The vRS cars are pretty well specified as standard, but ours came with upgraded Canton sound system (£505), dynamic chassis control (£860), space saver spare wheel (£105) and winter pack (Heated washer nozzles, front windscreen and front seats – £360), on top of items such as 19" alloys, personalised keys, electronic front locking diff', full LED lights and Alcantara sports seats.
Coming in at £31,320 inc options, the Octavia vRS 245 seems like a relative bargain when taking into account performance (0-60 in 6.4sec), the physical amount of car you get and the aforementioned specifications. What then needs to be considered is whether it's actually fun to drive and whether you would want to own one.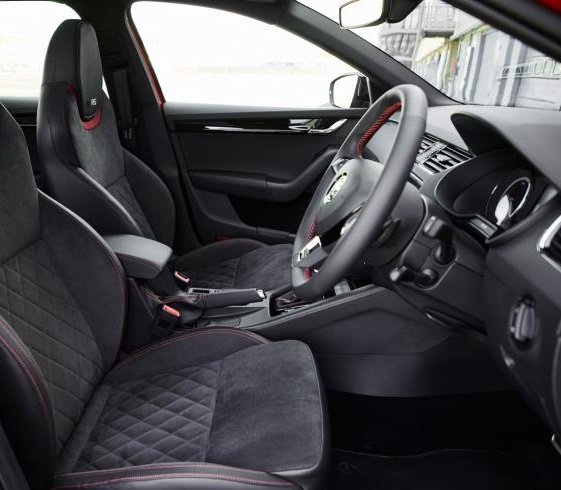 Jump into the comfortable and gripping Alcantara seats, turn on the ignition and you are immediately met by loud but not too aggressive bark. This may seem odd for those used to Octavias coming in ubiquitous diesel form, but it's a nice reminder that you're in something sporty.
Get out into some fast and challenging country roads and the vRS 245 has a few features to make sure you can make smooth progress. With a 30mm wider track than the previous car, 15mm lower than a standard Octavia and our optional dynamic chassis control (switched so sport, naturally) progress is swift and…easy. Depending on what you're wanting from a hot hatch, this is either a great thing or a sign there's no fun to be had.
The Octavia is quite a big car, and piloting it down some tighter b roads you really feel this. In tighter corners, you also feel that it can turn in a grip at speeds, but there's no real manoeuvrability from the chassis.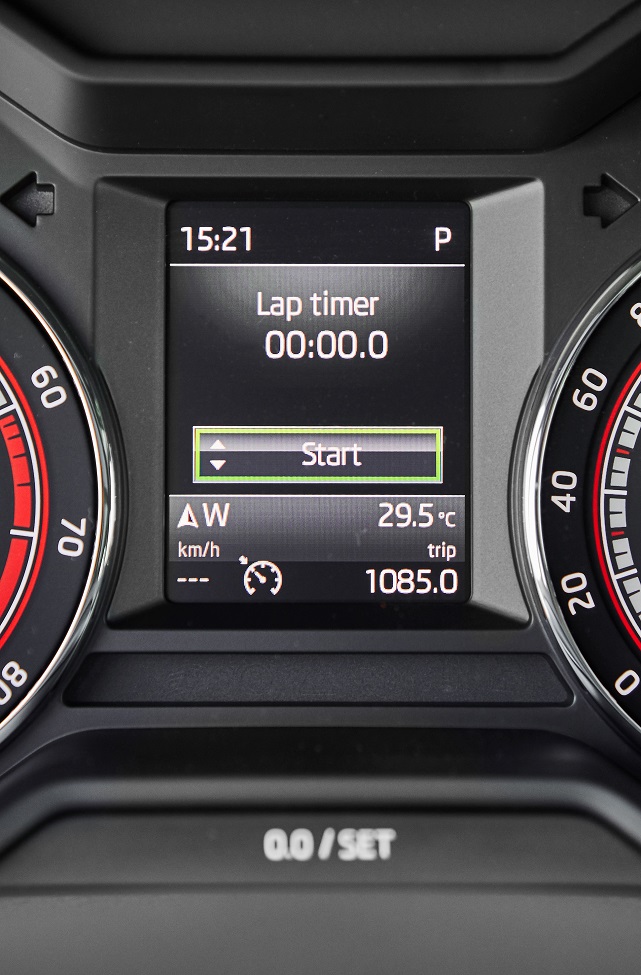 In contrast to this, when you're on a faster flowing a road, or cruising on the motorway, switch everything to comfort/economy and you've got a very good ride that you could easily cover miles in.
That's the thing with an Octavia vRS, more than many hot hatches, it needs to do multiple jobs otherwise you would probably buy the Golf GTI or the Leon Cupra. You buy the vRS because you need to transport more than two people, regularly, or move plenty of luggage. This, quite likely, means you're not always going to be 'on it' and will want to be able to choose which Octavia you drive depending on the occasion.
Having, in the past, driven both manual and DSG vRSs, I'd say this seven-speed DSG is the way to go and fits with the multi-purpose nature of the car. In fact, were I speccing this car, the only thing I would add is a reversing camera and adaptive cruise. That and perhaps some slightly less 'in your face' alloys.
Skoda Octavia vRS 245 Hatch
PRICE: £29,490 (£31,320 as tested)
ENGINE: 2.0 TSI
POWER: 245 PS
TORQUE: 370 Nm
PERFORMANCE: Top speed 155 mph, 0-60mph 6.4 secs
CONSUMPTION: 44.1 mpg (combined)
CO2: 146 g/km
TT Rating: