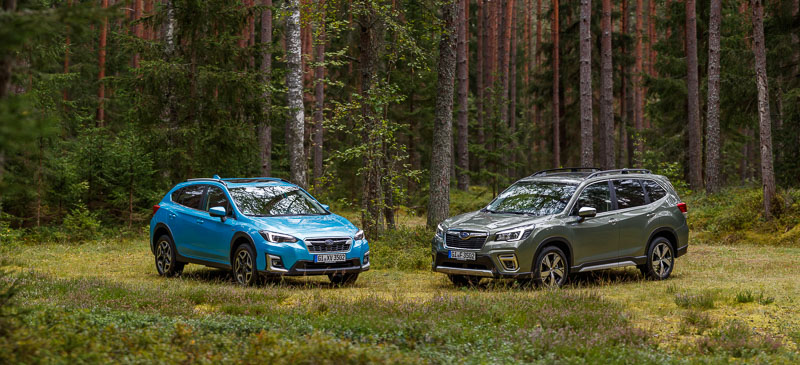 You might not have noticed, but Subaru has been stuck in the sales doldrums for a number of years now having never really moved on from the glory days of Colin McRae and Richard Burns winning WRC Championships. While the German manufacturers build cars that are comfortable AND fast, and the world decided it wants to drive SUVs and crossovers, Subaru seems to have done…nothing.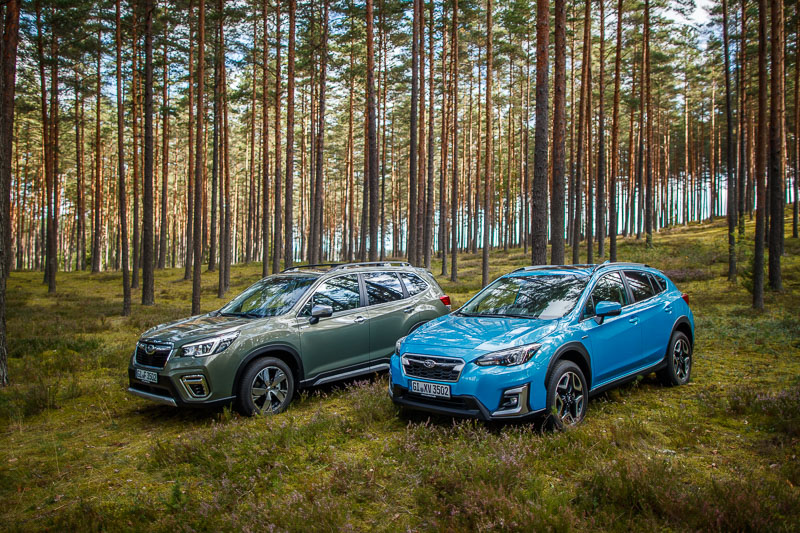 What they have been doing is slowly modernising their models while continuing to do the same thing they've always done, build solid and safe cars that are capable of taking you places most manufacturers wouldn't dream of taking their cars.
For those of you who might have forgotten that Subaru still exists, they are currently selling the Impreza (with no fast STi version), XV, Forester, Outback, BRZ and Levorg. It's a bit of an odd model range, with a hatchback, crossover, SUV, two estate cars and a small two-seat coupe, but in some ways, that's quite refreshing compared to companies like Mercedes who make every body type and size variation you can think of.
Subaru's current plans for growth are ambitious, as they want to be the fastest-growing manufacturer in the UK, adding 10,000 cars per year to their overall sales numbers for the next four years.  This does not seem like an easy task, even with new and refreshed models coming (including an EV), but Subaru thinks they can do this by helping their dealers to improve profitability, treating them better than other manufacturers and getting the news out there on how reliable, safe and well build their cars are.
In Scotland, the Subaru dealers are some of the last bastions of independent main franchise holders and it will be interesting to see if they can get people away from the large gin palaces from the likes of Kia, Toyota, Volvo and Skoda – surely the brands they are trying to steal sales from.
For those who do venture out to the countryside to find their nearest dealer, they will now be able to order the Subaru Forester and XV with the e-boxer powerplant.
This is Subaru's first venture into using a battery-powered hybrid and uses their existing boxer engine with a battery under the boot floor and an electric motor sitting right behind the engine. This setup was designed to work with Subaru's existing CVT gearbox.
Following on from Subaru's decision to ditch their diesel boxer engine, this is the first step in reducing the company's CO2 emissions and giving a much-needed increase to MPG. With the XV e-boxer coming with a combined (WLTP) MPG of 35.7 and the Forester e-boxer getting 34.7MPG, there's still a fair way to go if they want to encourage those who are conscious of such costs to ditch their diesel-powered cars. Still, it might yet prove to be great timing if the public continues to turn their backs on any cars that need to fill up with diesel.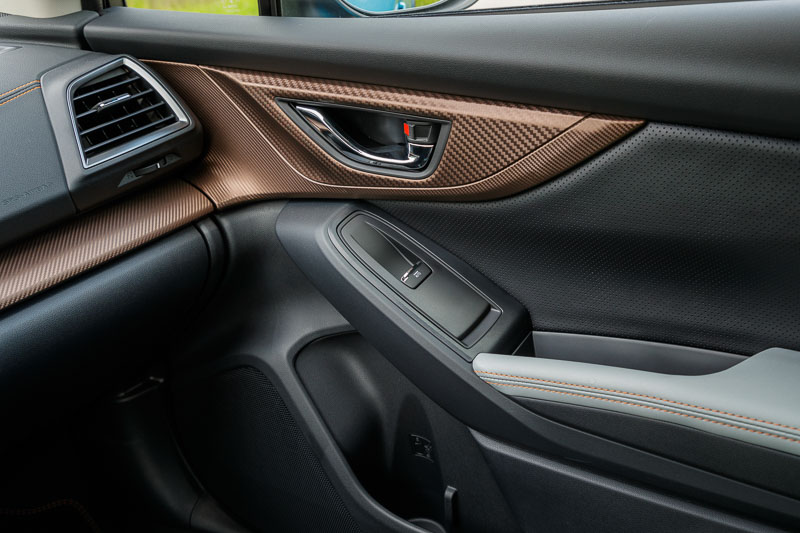 Now, having flown out to Latvia to test both the XV and Forester, we were given the opportunity to drive both cars on a full variety of roads and conditions. These ranged from Latvia's newest strips of motorway all the way to off-road courses you'd never think a normal family car could handle going.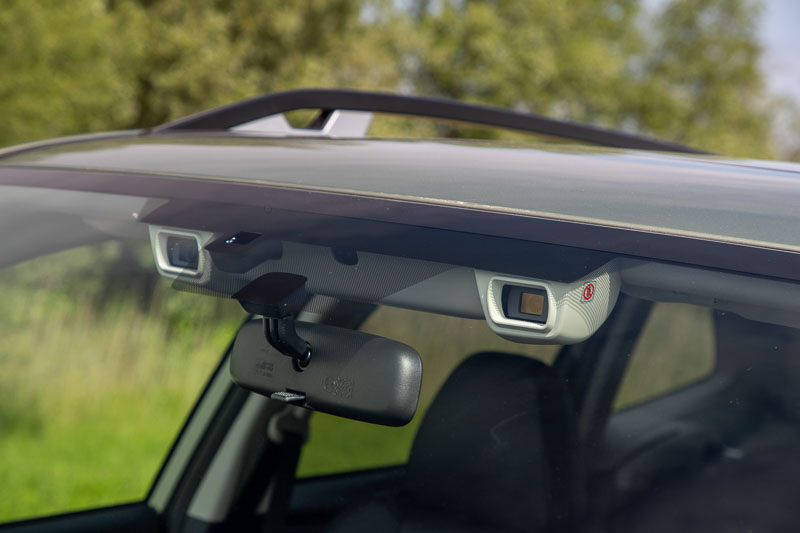 Starting with the motorway driving, this does not seem the natural habitat for either Subaru. Yes, they both cruise well, and sitting at 110Km/h and have all the radar cruise that you could want, but you know well that a 2.0l tdi would be sitting at lower revs and getting a much higher MPG…while still giving you more torque for any swift overtakes. I don't think either e-boxer powered cars will be chosen by drivers who commute daily on motorways and I don't think this is the exact demographic that Subaru will be targeting.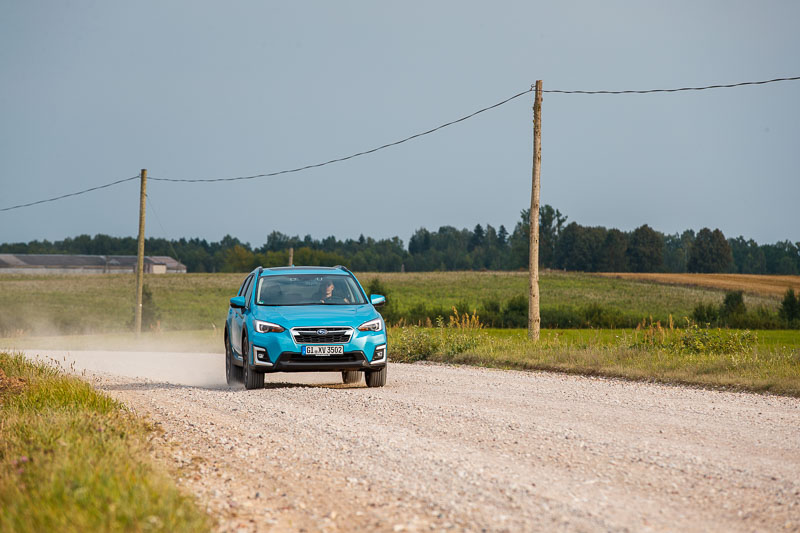 This is where the other parts of our test drives were more interesting, starting with the gravel-covered roads and dirt roads through the forest. The routes chosen by the Subaru teams seemed very brave considering the drivers who would be testing the cars – motoring journalists are not known for taking it slow over the rough stuff to save the cars! The gravel-covered roads were reminiscent of a rally stage (oh the irony!) and were driven at speeds that gave the cars a real shakedown. It's a testament to the build quality that both Forester and XV never felt troubled by this, with very little noise or rattles in the cabin.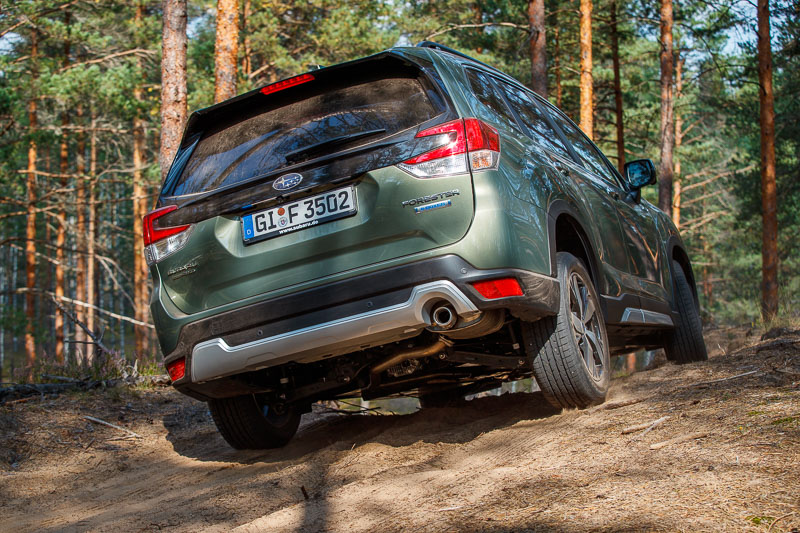 Taking the route a little more extreme, we found ourselves off even these minor roads and into the forest. Again, we were driving at speeds you'd never take your own car through such terrain at and yet the Subarus stood up to this with ease. Take a BMW X5 or Audi Q7 down this kind of road and you'd be walking back to pick up all the bits that had fallen off them.
If these are the kind of routes that you use from time to time, or on a daily occurrence, then I'm not sure there are many cars that could handle driving from say Glasgow to Inverness in comfort and then bouncing along some forest paths at full speed.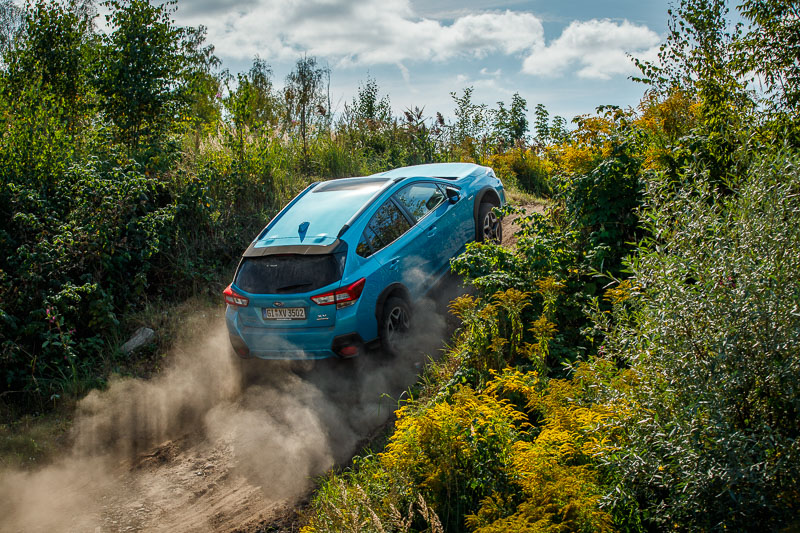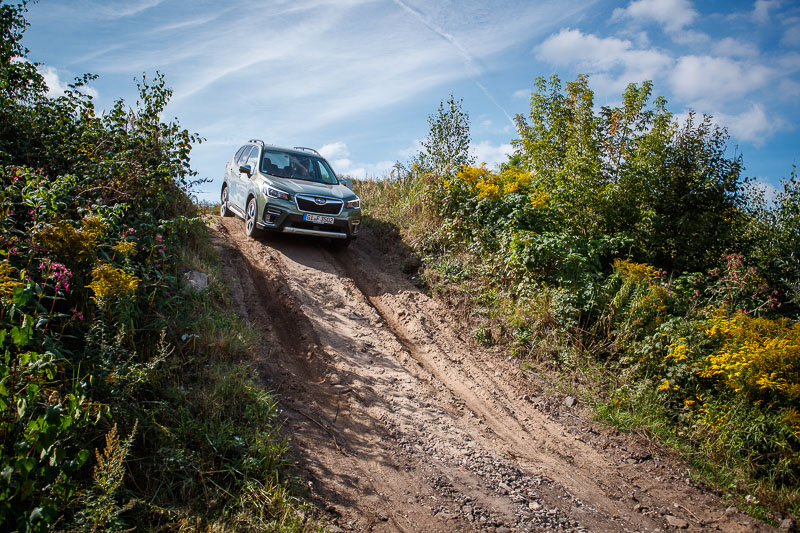 If this was all the Subarus could do then it would be impressive enough, but we also took them on an off-road course with some pretty serious muddy inclines, sand dunes and obstacles designed to show structural rigidity. Again, the performance from what look like ordinary family cars was really quite amazing. Clever four-wheel-drive systems and hill decent mean that both cars can travel over this terrain with easy – they genuinely never felt troubled by anything. This was on summer tyres, but if you added off-road bias rubber then the only thing stopping you from going ANYWHERE would be ground clearance and approach angles.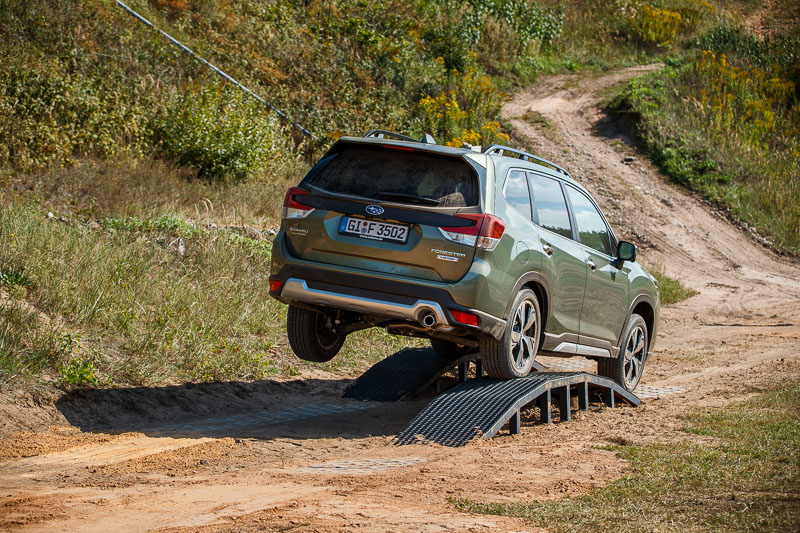 Helping here was Subaru's x-mode system, which uses the torque from their hybrid and some clever computers to give the correct wheels the right amount of power to get you out of trouble.
Although you might not have really noticed Subaru for a number of years, they are making cars for people that most manufacturers have left behind in their quest for more horsepower, bigger touch screens and lower profile tyres. Where manufacturers like Volvo still make cars that can handle similar terrain, would you really take your £45k V90 Cross Country to these places – I don't think so.
It will be great to see if Subaru can pull off their renaissance and we look forward to testing the e-boxer in the UK for more mundane family duties. What will be even more interesting will be to see how they bring all of the above qualities into a full EV…