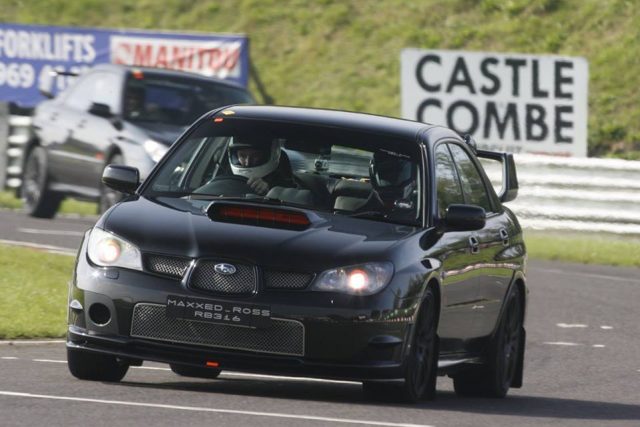 Name: Ross Stewart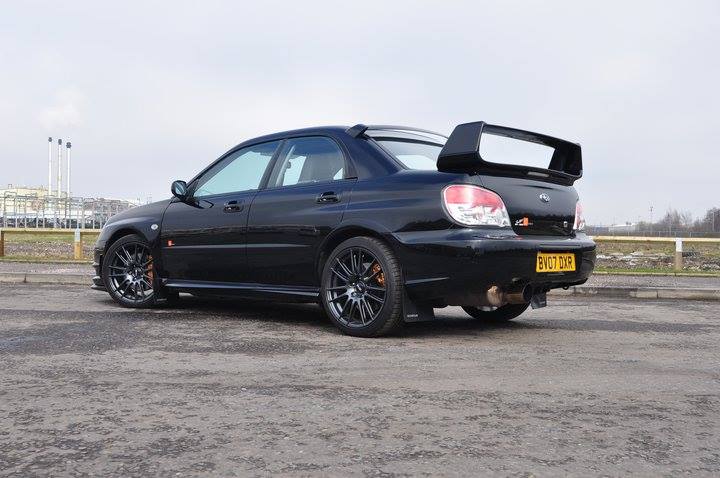 Car: 2007 Prodrive RB320 (Number 316 of 320) – lovingly known as "Darth"
How long have you owned it?: I bought the car late 2008 from the original owner, as he was moving to Australia with work.
I actually bought it slightly by accident. I had seen the original launch in a motoring magazine and wanted one, but they were all sold long before I knew anything about it. I wrote it off thinking I was probably too young to get insurance anyway. Less than a year later I spotted one used at a local dealer. It was well "used" and I walked away from it totally hooked. I really wanted one. Naturally I joined the RB320 Owners Club and ended up buying this one from one of the forum moderators.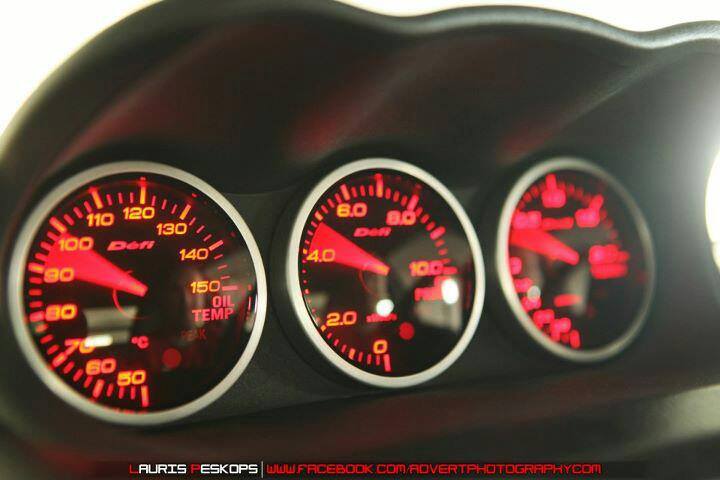 Tell us a wee bit more about the car: The RB320 was built by well known specialists Prodrive of Banbury – who for some time had been running the Factory WRC team. As it turns out this would be their final official limited edition Impreza after a long and fantastic run. It was built in tribute to former WRC champion Richard Burns, who tragically died of Brain Cancer in November 2005.
The RB320 was only available in Obsidian Black and was fitted from the factory with a raft of choice options and upgrades – including the Prodrive Performance Package (PPP) boosting power to 230PS and taking torque to frankly brutal levels. Combined with bespoke suspension and chassis tweaks it drives like a car far beyond the price bracket would and gives you more than enough confidence to take on any willing supercar in the twisties. Richard would have loved it.
What have you been doing with the car?: The car was actually my daily driver in the early years, but now I'm in the fortunate position that I can run a second car for that (a slightly more practical Defender 90). Now it is used purely as a weekend or sunny day toy.
It won "Car of the Show" at its first ever event at Knockhill, was top Impreza at a "Total Car Magazine" shoot out event and most recently took 2nd place at the "Northern Big One" show in 2015. Due to work commitments I've not had many opportunities to show it off over the last year, but I have managed to squeeze in quite a few track days. So far it has been to quite a few around the UK – Knockhill (regularly), Donnington, Anglesey and Castle Coombe to name a few.
A few years back the car suffered the dreaded head gasket failure that these engines and the later Hatch became notorious for. Luckily I was aware that it was a potential issue and watched the coolant tank like a hawk after every run. When it did fail I caught it almost instantly – saving the car from any overheating and associated engine damage. The car was sent to my favourite guru Duncan at Hypertech Bonnybridge for a top end engine rebuild. As we went through the known issues that may be suffered over the life of the engine the top end rebuild mutated into a full blown forged build to keep the car futureproof. I think the crank and block are the only original bits left and even they were machined to get them perfect. Added to that was a full set of custom RB320 branded Samco hoses to match the exterior badges. Power levels remain totally standard but the engine is now reliable enough to handle 500bhp if the mood takes me later in life. At the moment the standard power is more than enough to make me smile… improved slightly by the addition of a Blitz Nur Spec to release the inner rally car noises
Last year it was also treated to a full front end re-spray following a little incident with a fox on the Stonehaven bypass. Robert at RM Bodyworks soon had it back to looking like new again.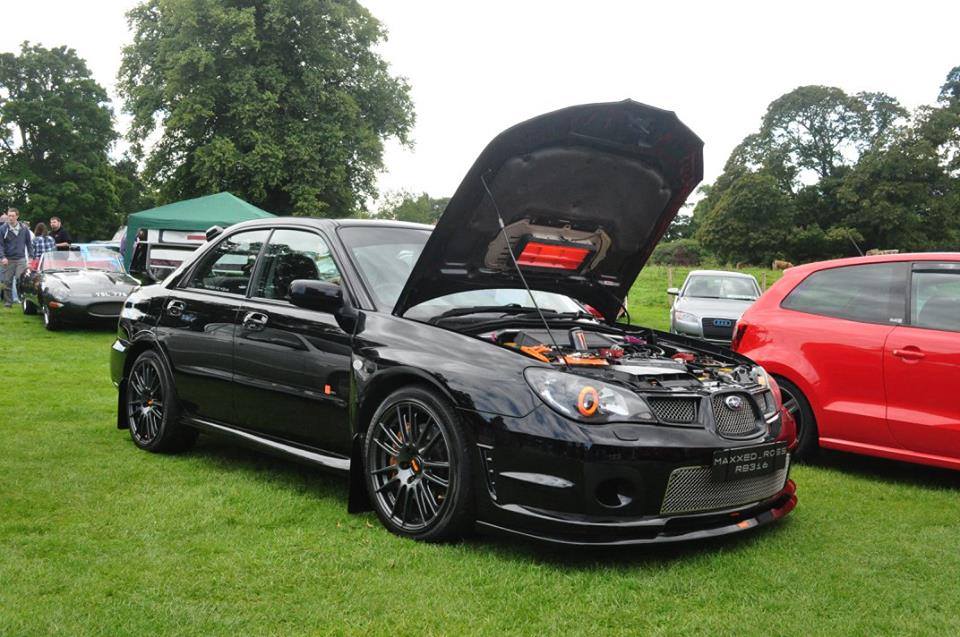 Has it been on any road trips?: Regularly! Most summers involve some sort of road trip into the Highlands (Old Military road from Perth to Nairn is a personal favourite). It has also been to the Scottish Borders, Yorkshire Dales, Wales and this year will see two fairly massive trips to visit deepest Englandshire.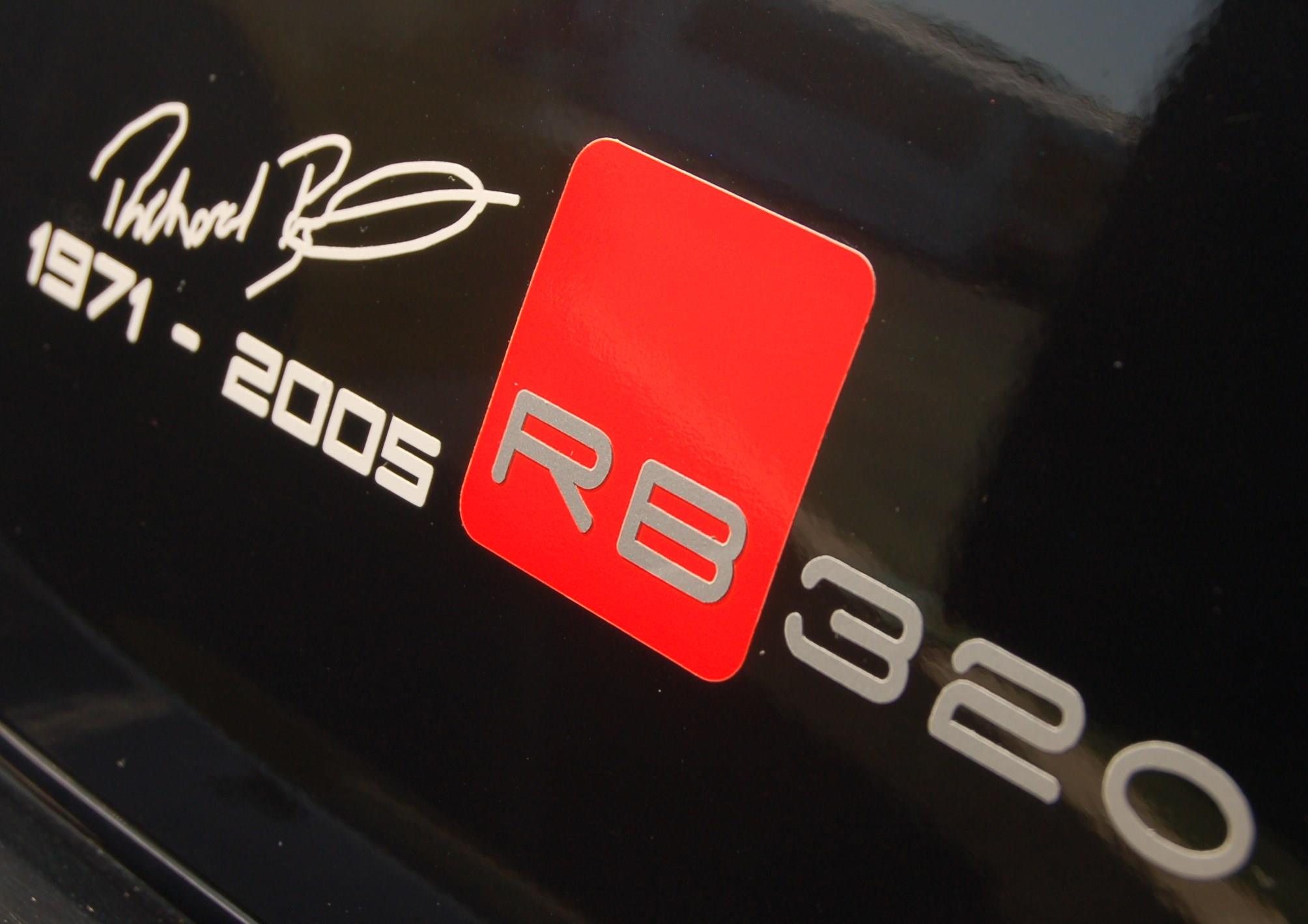 What's your plans for this year?: This will actually be quite a busy year for it. First off in April it will be attending a gathering at Prodrive to mark the 10th birthday of the RB320 with fellow RB320 owners. Next up is a track day with Dreadnought Garage at Knockhill. I'm getting married in August so no doubt it will be there and then towards the end of the year we will off to Rallyday at Castle Coombe – the official RB320 owners club national event. A full weekend of driving and an epic fuel bill for that one!