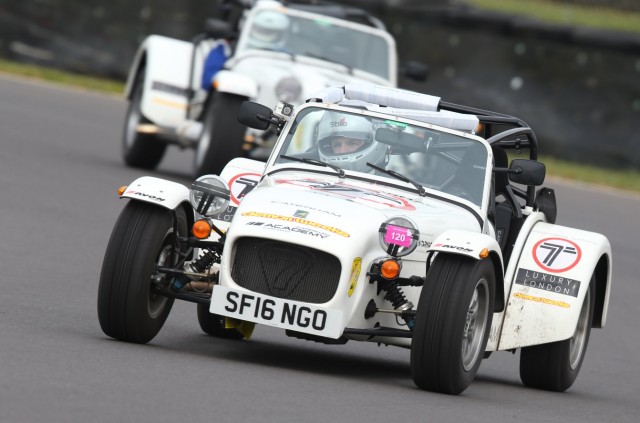 Those of you following our Facebook page, or who attended the March breakfast meeting, will be aware that Tartan Tarmac have an entry in the 2016 Caterham Academy championship.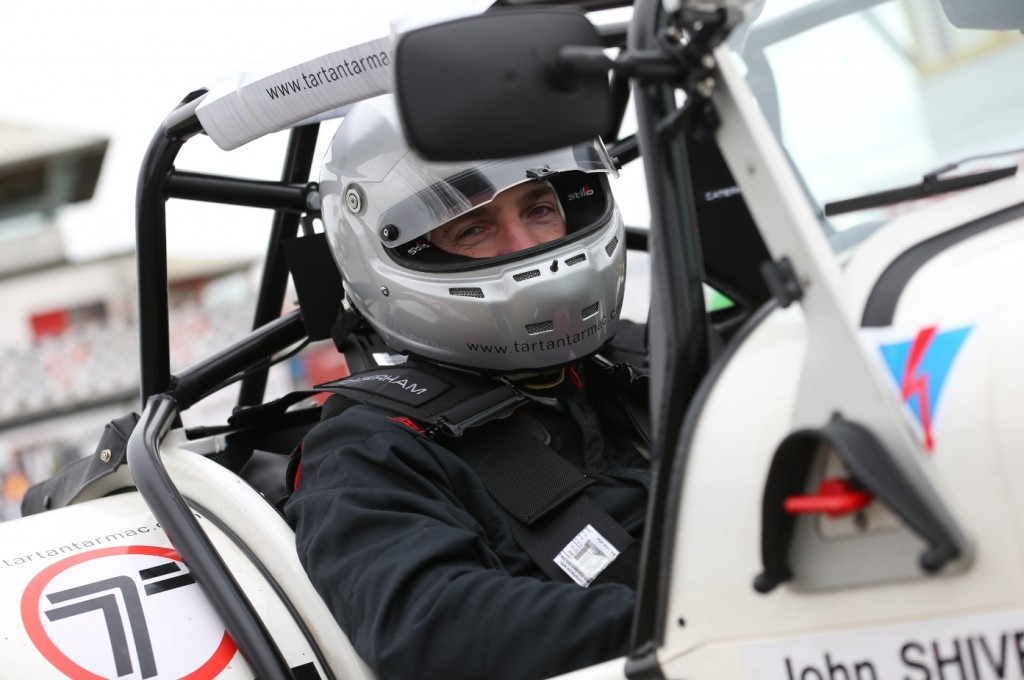 Having been persuaded by two regular hooning and touring friends that we should all dive in while we still have what remains of our health and faculties, I signed on the line. The next thing I knew a truck arrived with several boxes that should eventually add up to a car. As you can see, it did and we have a couple of build videos in the pipeline for your amusement.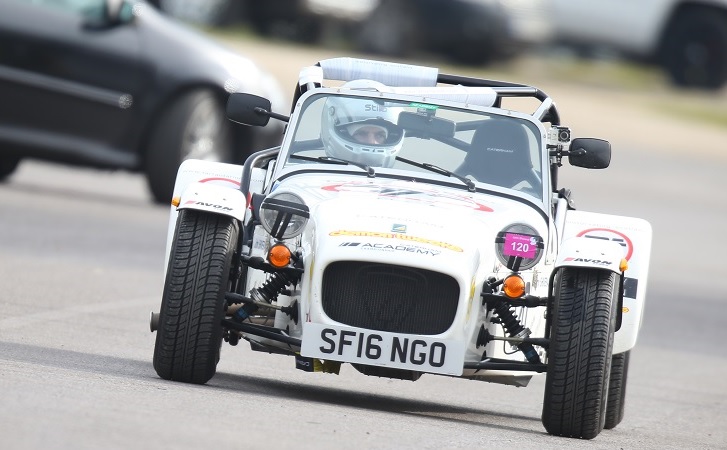 Then, last Friday, I found myself trundling through the paddock at Castle Combe, about to hit the track in anger for the first time in my life.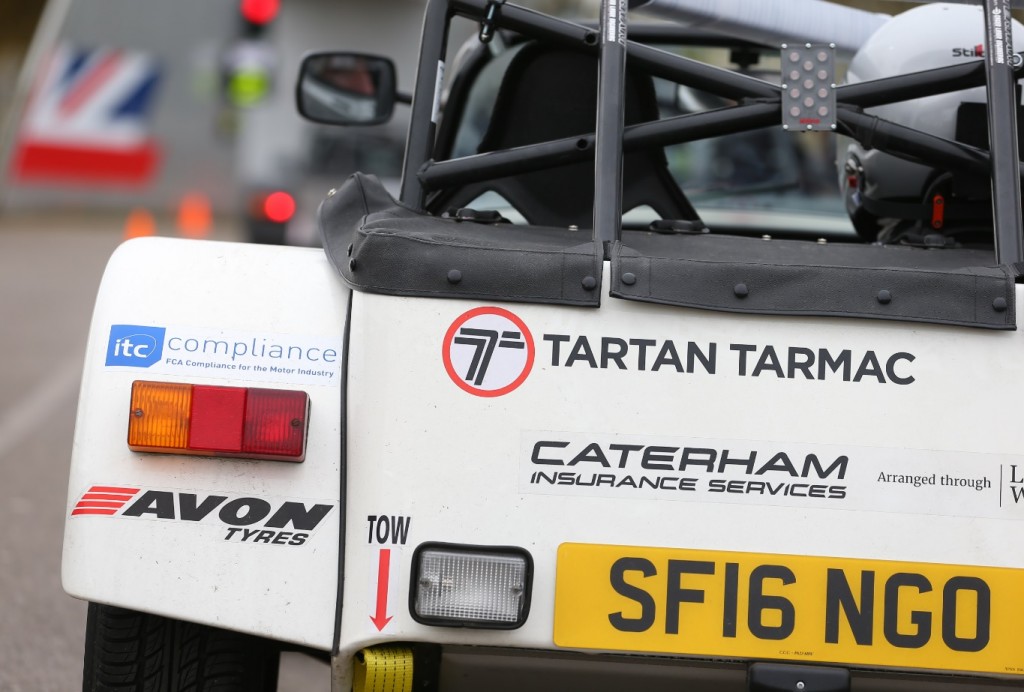 Having opted to build the car instead of having Caterham deliver it all shiny and complete, I was less prepared than some of my fellow competitors, but fortunately I had managed to get the car finished and registered in time for this championship test day, so at least my first experience wasn't actual competition.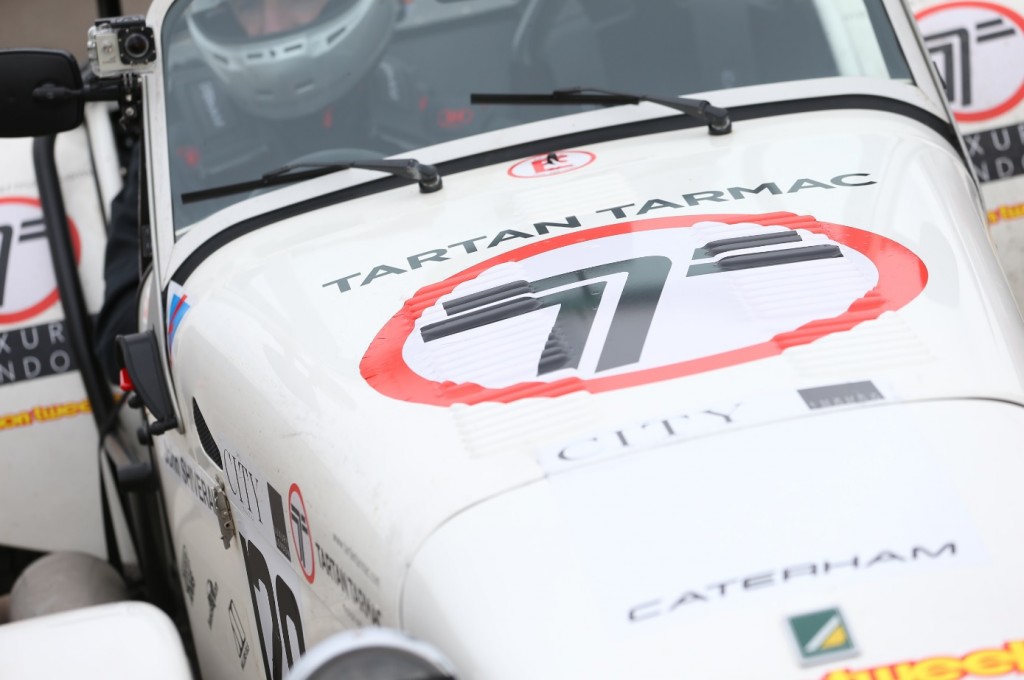 All in all, the test day went well. However, after the first couple of sessions, I was wondering whether it was too late for a refund. Everyone and their granny was flying past me and I was having something of a long-distance relationship with most corners' apex.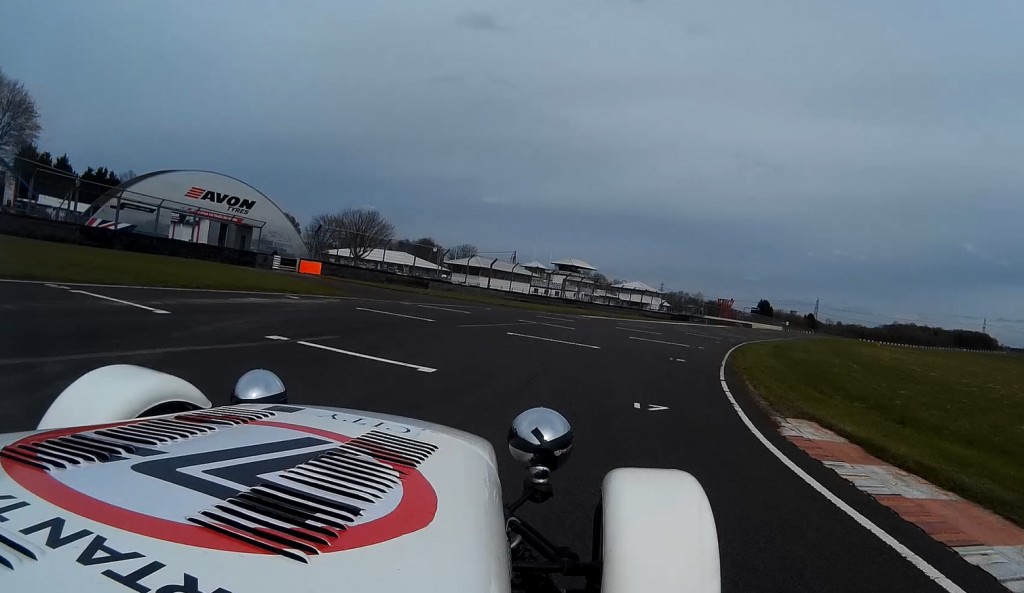 Here's another example of me opting not to wear out the kerb.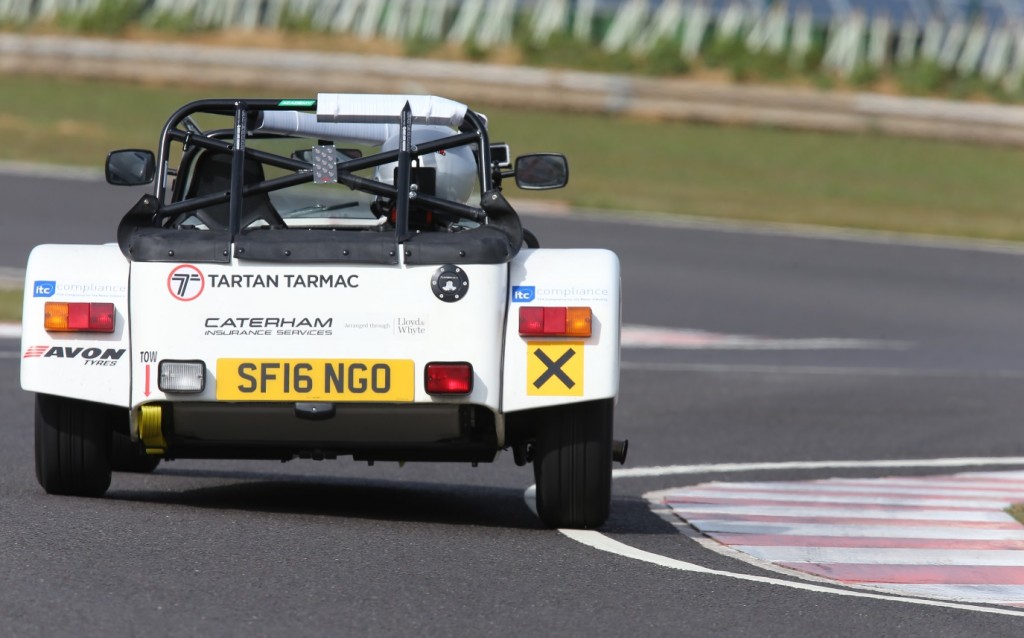 Fortunately, as the day progressed, so did I. Here's a shot of me and an apex in close proximity.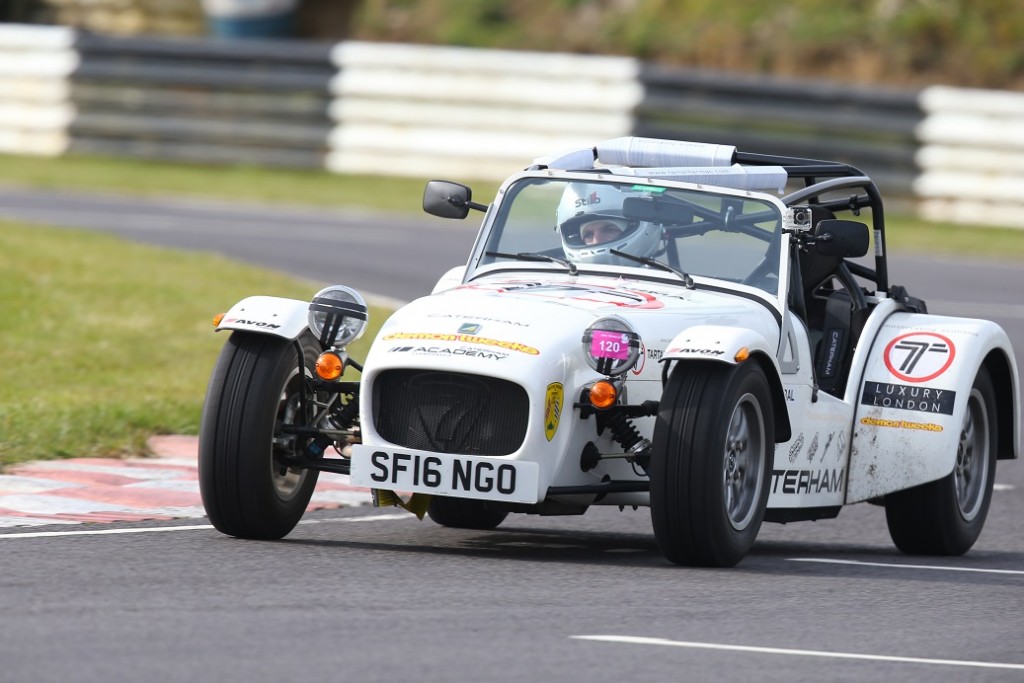 I even managed to use all of the track width on occasion.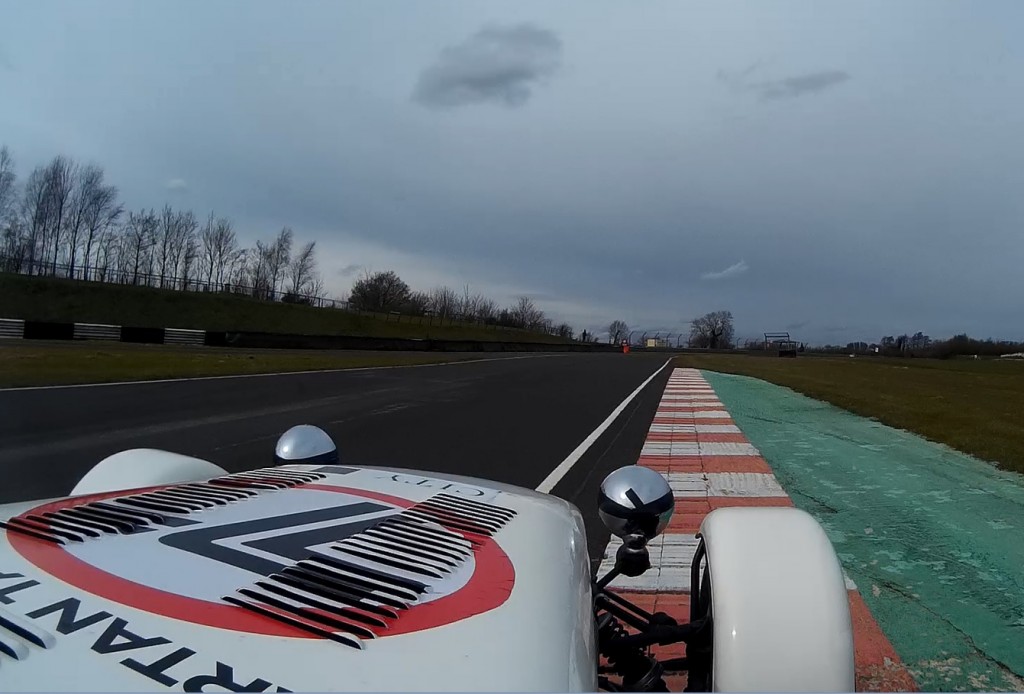 Before the day was out, I was passing a few cars, lapping a couple and no longer being lapped myself.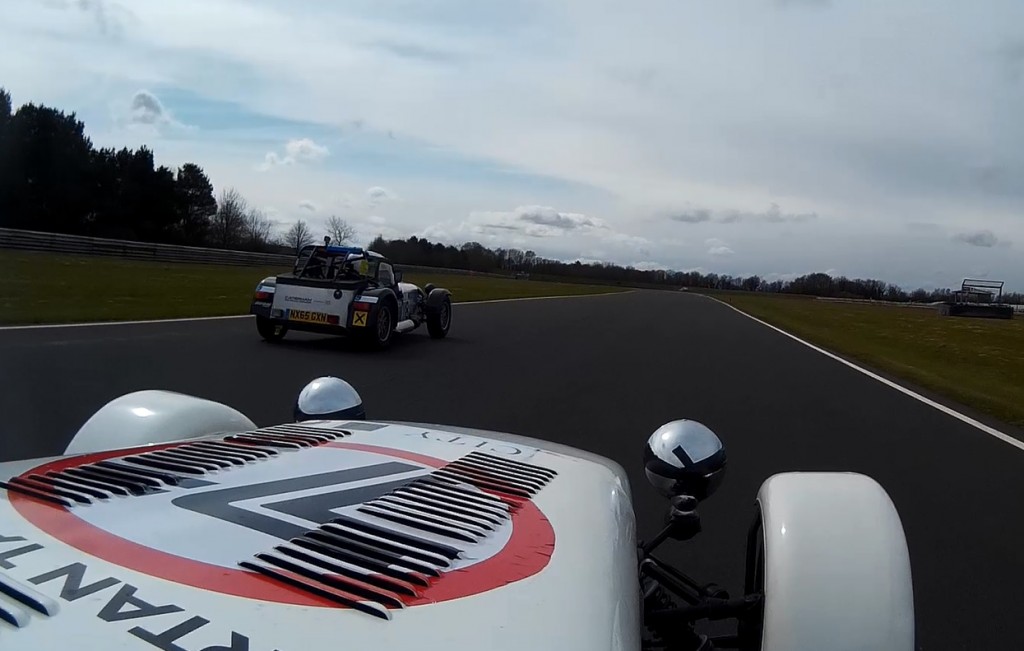 The next official event is the first competitive one, a sprint at Aintree on 23rd April. I'll be trying to get some more seat time between now and then as there remains plenty of room for improvement and the component requiring most attention is the biological one connecting the pedals, gear lever and steering wheel.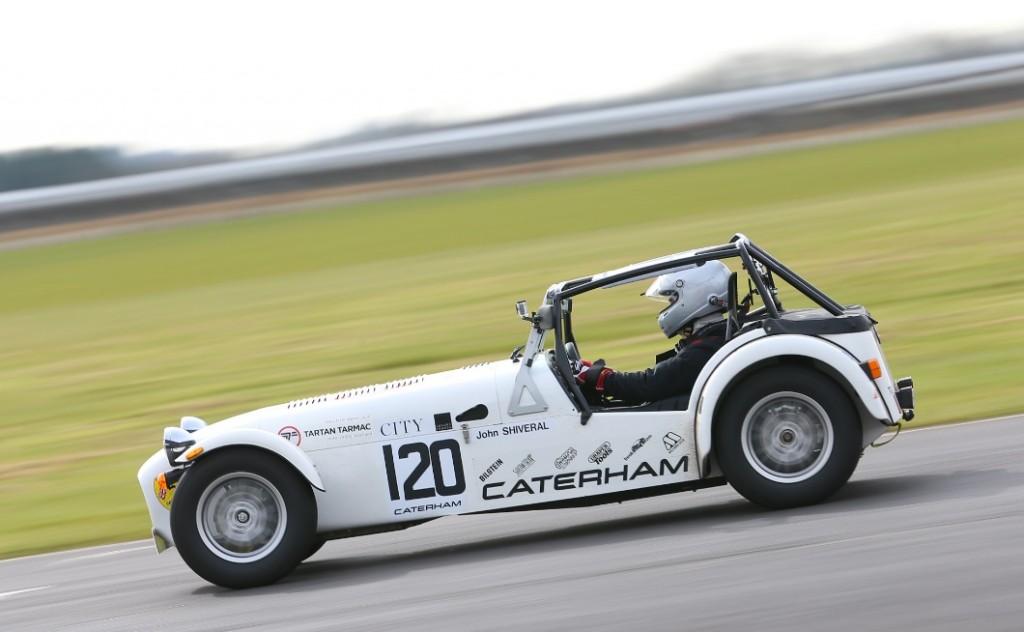 Thanks to Jon Bryant at Snappy Racers for the photographs