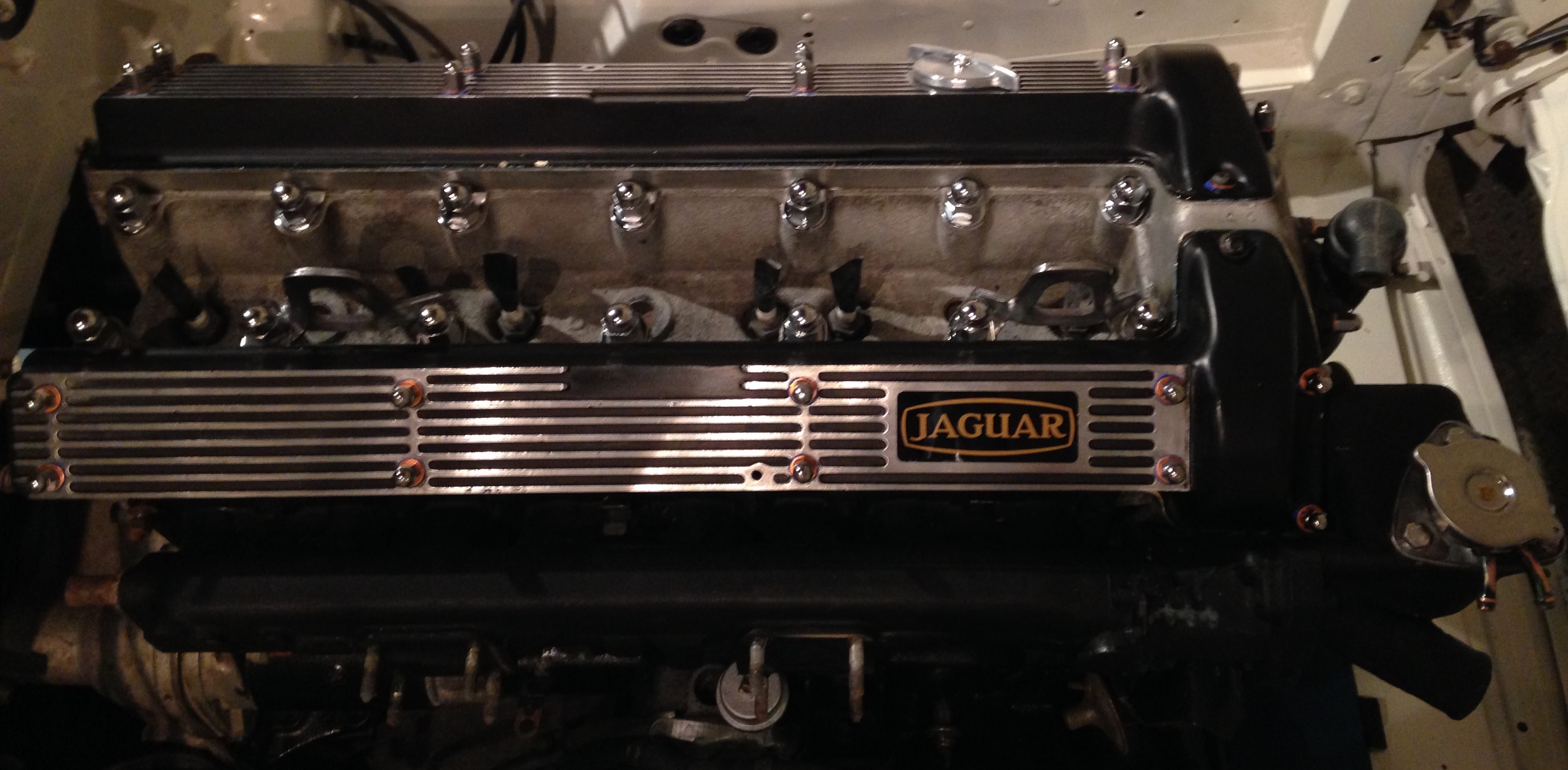 1973 Jaguar XJ6 4.2 manual o/d
The engine bay was painted and all the parts I had removed were painted, polished or replaced. The elephant in the….engine bay…..was now the sorry looking pair of cam-covers.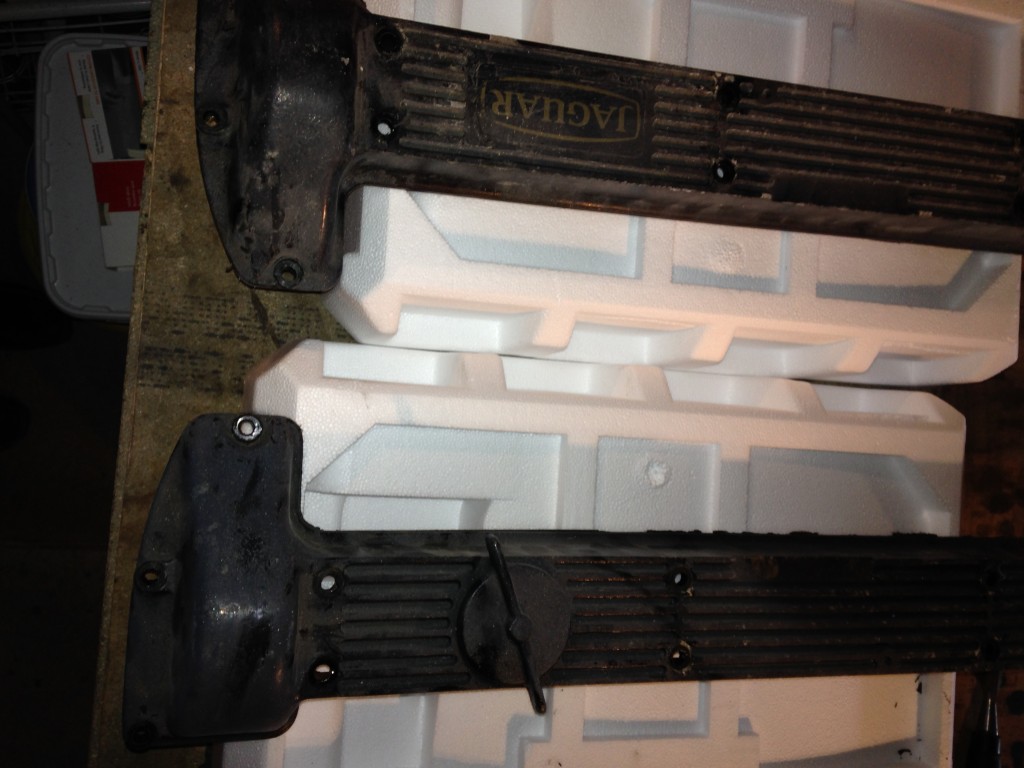 Covered in grime and looking like they were attacked with a crunchy paint brush at some point in the past, I had to tackle them, so off they came.
First step was to remove as much of the old paint as possible with paint stripper.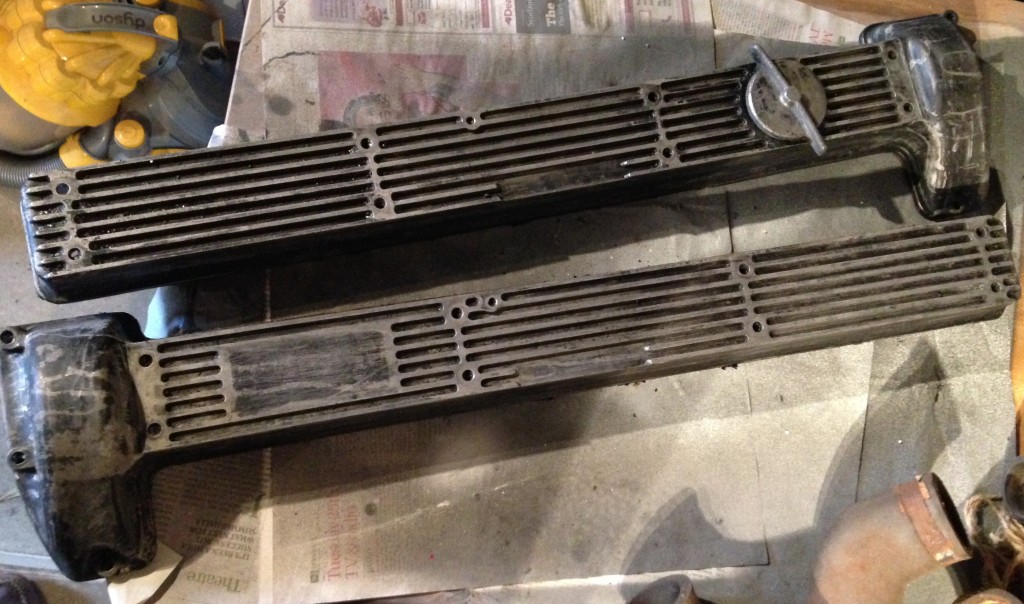 A good clean at this stage and I was starting to think this might just work, so I went all-in and invested a few hours in mechanically grinding off the rest.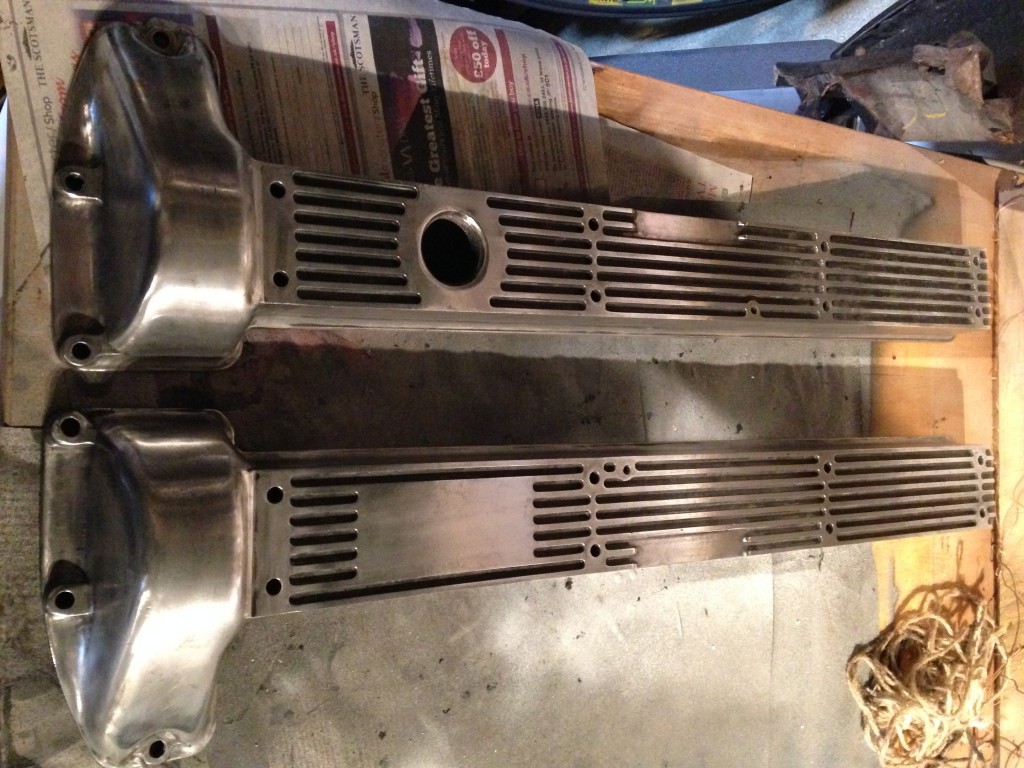 Very tempted to leave it at that, but (a) it isn't the correct finish and (b) leaving it completely unprotected like that is bound to be a recipe for disaster when I try to throw it all back together. So out came the Halfords matt black engine paint. I bought it in tin form and, after masking the larger rectangular areas that were to remain unpainted, sprayed it all over.
Next step was to scrape it off the fins. I did this before the paint had completely set, using a sharp craft blade.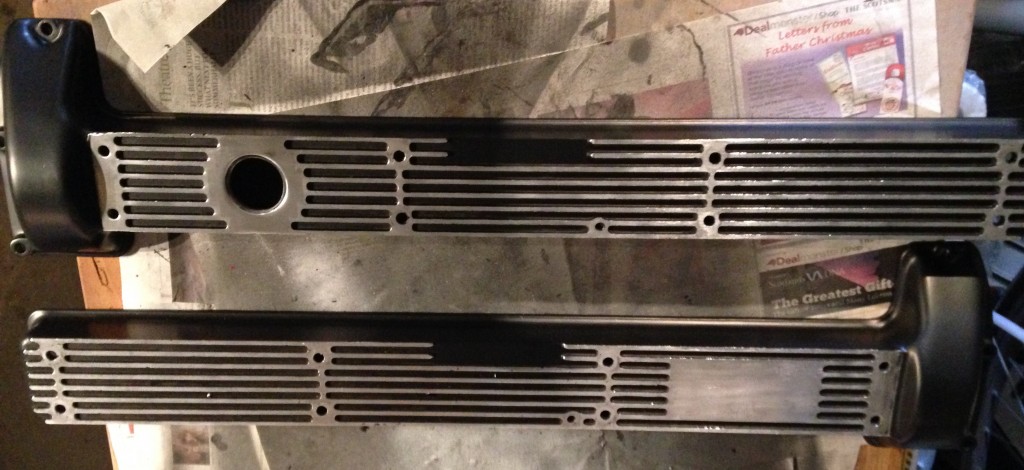 That seemed quite successful, so after a little more tidying up, the new "Jaguar" sticker went on and I allowed myself a wee pat on the back.

The last step was to put it in place. Old gaskets were scraped off carefully with a blunt-ish chisel; new gaskets in place with sealing compound above and below; then the whole thing was finished off with shiny new copper washers and chrome dome-nuts, using a wee bit more sealing compound on each stud below the washer, just for the sake of belt and braces.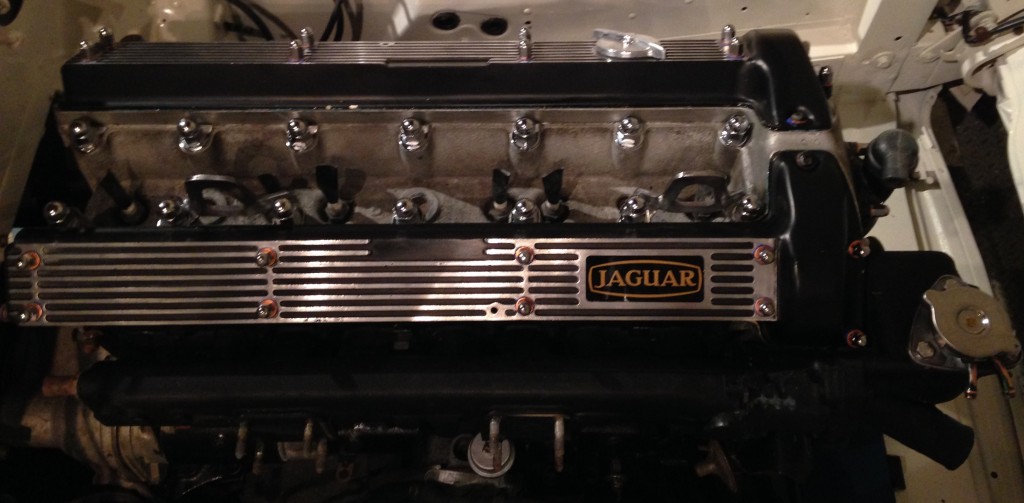 So, the re-assembly continues, but its not quite going back the way it was. I am replacing the old viscous-coupling driven fan with a modern lightweight electric one. So far, all I have done is put the required temperature sensor in line in the hose. It's quite a neat looking solution. You cut out 20mm of a straight bit of hose and put the alloy sensor in line. Here's hoping….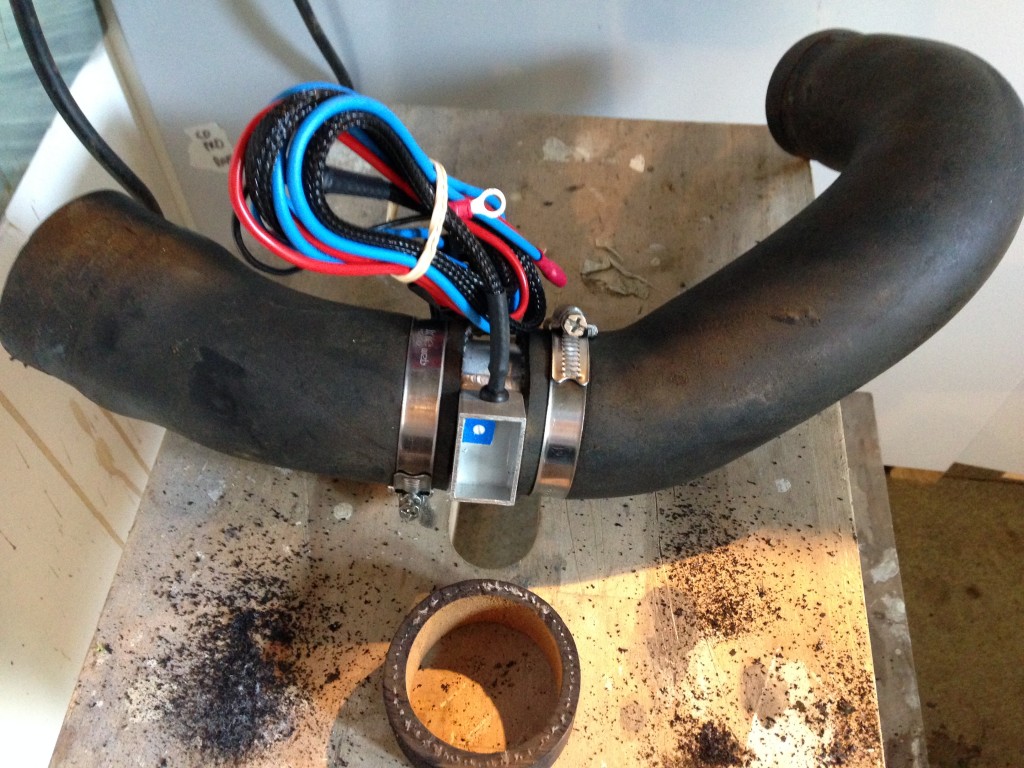 2001 Rover Mini Cooper Sport 500
The MOT was due on the Mini and all seemed well, so I took my chances and just took it to the local MOT station. Unfortunately it failed, but it was only on a dodgy hazard warning light switch and a blocked washer jet. Really should have checked that first. I would have been pretty annoyed with myself if that was the only failure.
The new hazard warning switch was bought and delivered to my home in the middle of nowhere for the princely sum of £11. I'm starting to love Mini ownership.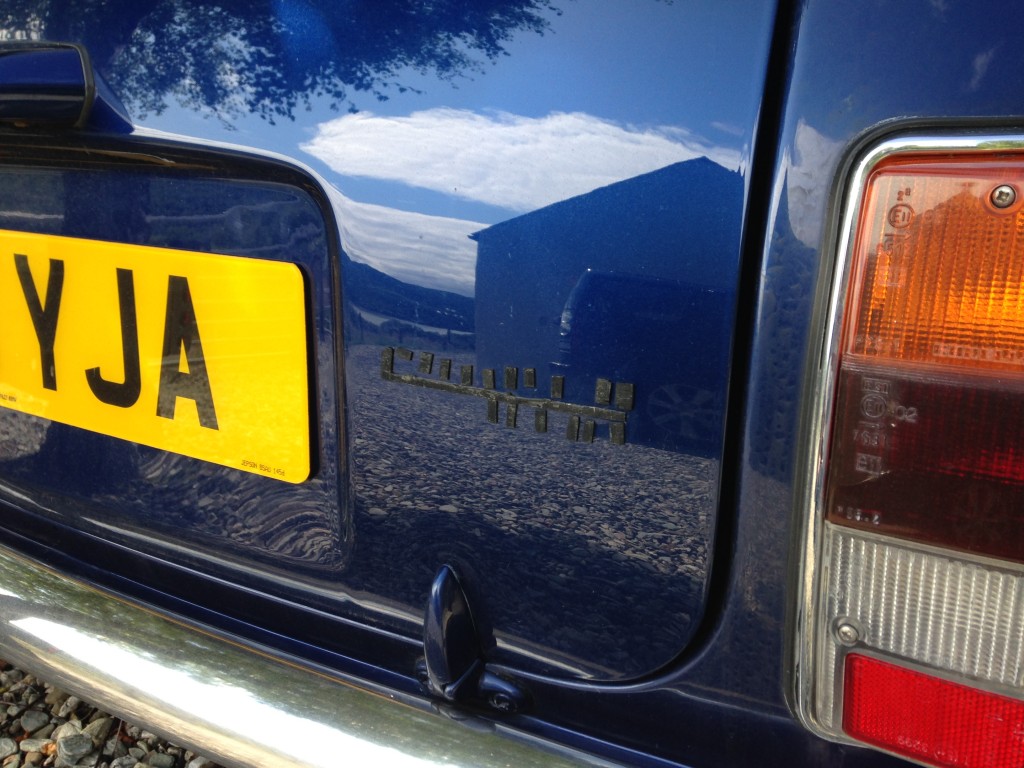 I do have a dilemma though. As can be seen from the photo above, the "Cooper Sport" badge has fallen off. Luckily this happened while parked at home and I have the badge, but I'm now worried about whether I can pick the right kind of glue to fix it on properly and not lose it out on the road somewhere. I'll keep you posted.