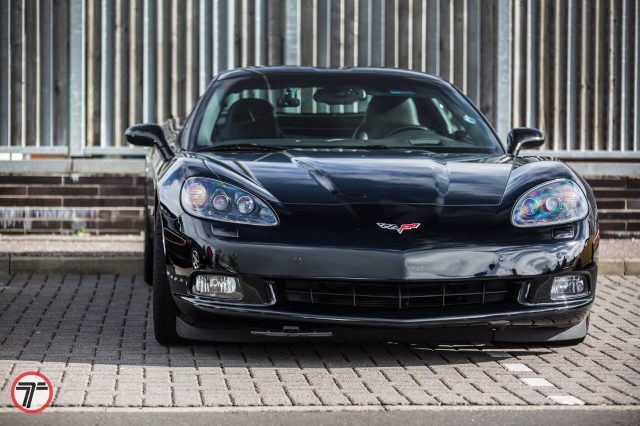 Name:
Willie Chrystal (Formally, Young Bill Chrystal)
Car:
2008 model Corvette C6
How long have you owned it:
Just over a year now.
Previous car:
Many, 1975 Corvette Stingray C3, Ford Lightning, 87 Corvette C4 Convertible. And many other Euro and Jap as well.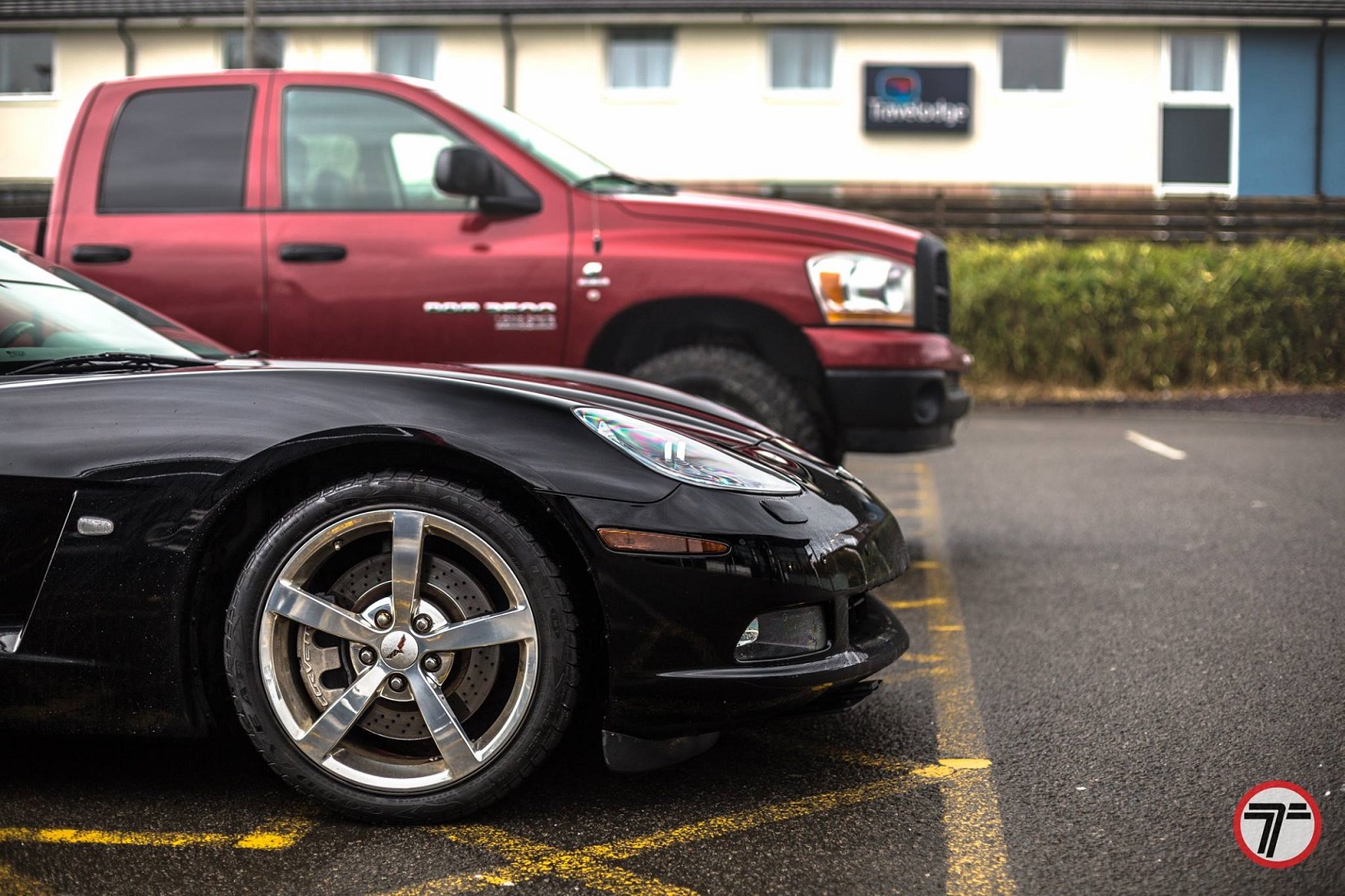 What made you buy it:
Always wanted one. Rebuilt the 75 after shipping it in from California in 2012. Took me two years and couldn't get to use it properly due to building up a new business and the weather. That was the car that took me to the my first Tartan Tarmac meet. Sold it to a classic car hire company down south and went on the hunt for a usable Corvette for work and visited a few "mint" ones that were a bag of mince. This one popped up at a dealers that I know in Stoke and with him knowing the history and the low miles I traded a TT against it. Had a 3.2 Boxster as a replacement in between the Vette's and just didn't feel it. Sorry Porsche guys. Personally I wanted a car that I can take to work, all year round. It carry's all the kit I need (Can be a vast amount as I run a safety training company, MaxSafe Solutions) The boot is huge. To me it is more of a Grand Tourer than an all out sports car.
Anything you wish you had known before buying:
Nothing at all, I knew what I was going in to even though I was actually looking at the older C5 model. Servicing is simple and cheap. Insurance is cheap. VED is sore J
Any modifications:
The car has been de-catted and fitted with a custom stainless 2.5 exhaust system. Straight through with an x pipe and small resonator box. Just fitted a custom carbon fibre steering wheel which was handmade in Russia of all places. The lads workmanship is fantastic and the way, in my opinion, it should leave the factory. Other than that it is stock. I had the front bumper removed and repainted to get rid of the big hideous number plate plinth that we need to have on cars. An electric show plate is fitted but generally forget to have it in the raised position. Oh, and a Parrot kit… No my first choice. It was on it.
Future plans for the car:
I've a couple of things that I would like to do. I'm not a heavy modifier so will keep it subtle. Looking to do something for the wheels as the UK weather is not too kind on the alloys. I'll probably update the head unit but finding it difficult to get one that has sat nav compatibility with the head up display. It has Bose but generally the V8 provides the entertainment. This summer I will fit a cold air induction kit and let it breath a bit easier. The LS3 engine is pretty easy to mod so a cam and tune may be on order. Easy enough to get to 550 horses from the stock 438. Not sure I would use it though. I'm really just gonna enjoy it as much as I can.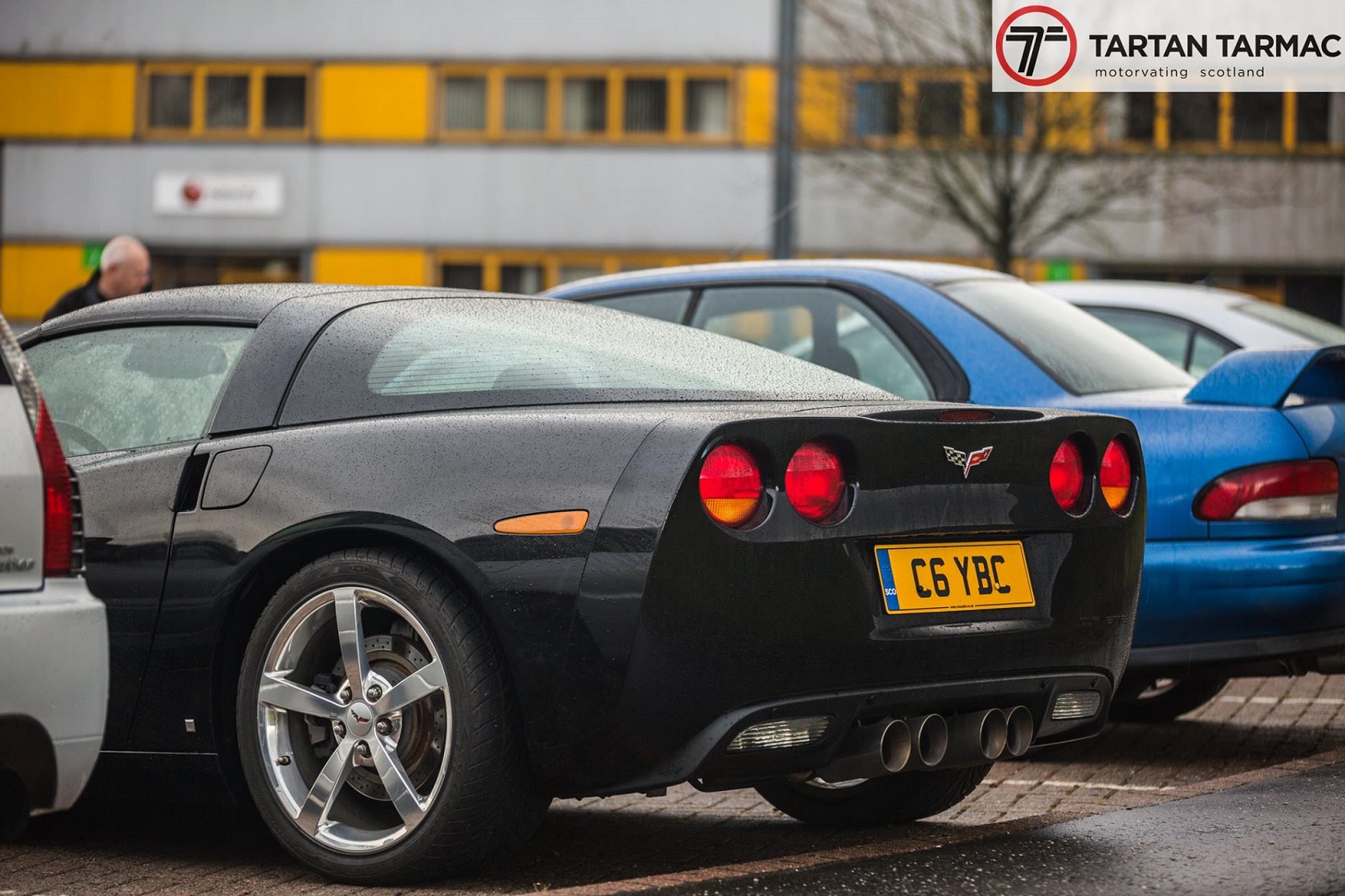 What road trips has it been on:
OOft, the car has been all over the place. I did 8000 miles in it last year. Had a great run through to Dunns for work. It's been up though Glencoe, Oban, Fort William and obviously the run up from Stoke on Trent.
Is it expensive to run:
Not at all, can return 35 mpg if you drive it like you sh*t it. 55 mph will get you that. It will sook the fuel on full beans. The LS3 6.2 litre is idling at 55. Insurance last year with no mileage limit is £350 for me and the good lady. Servicing is relatively cheap as well. I do an oil and filter change every 5000 miles, Big container of Mobil 1 does the job. The LS3 has 100,000 miles sparkplug intervals. That's the major service interval. Never had the need to change the magnetic suspension components and it's not heavy on tyres at all. Depends how you drive. Parts are easy to get and if you don't mind the shipping and duty cost there is loads of add on panels, splitters etc from the states.
What's next:
I quite fancy the new C7 Corvette or, as rumour has it, there is a new C8 Zora being run through the tests in the states. That's looking like a LS7 mid engine beasty. A lot of the "purists" are up in arms as Corvettes should be front engine. Me, I am looking forward to it. American cars get the old slating "Can't go round corners", "steering is on the wrong side" etc. They have been building these since 1953 and improving every time. Look at performance figures. If I was to get torn away from the brand….. It would need to be a McLaren 675LT.