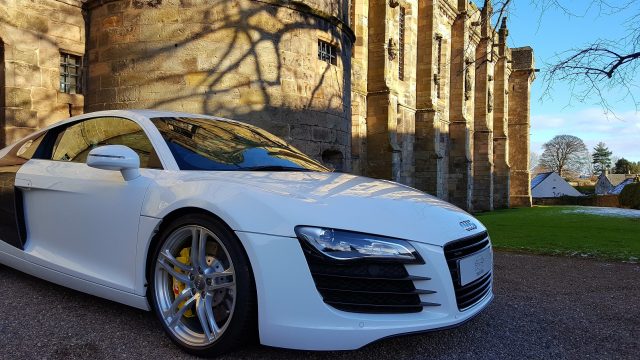 Name: Mark Ryan
Car: Audi R8 V8 – 2009 – Ibis White and Carbon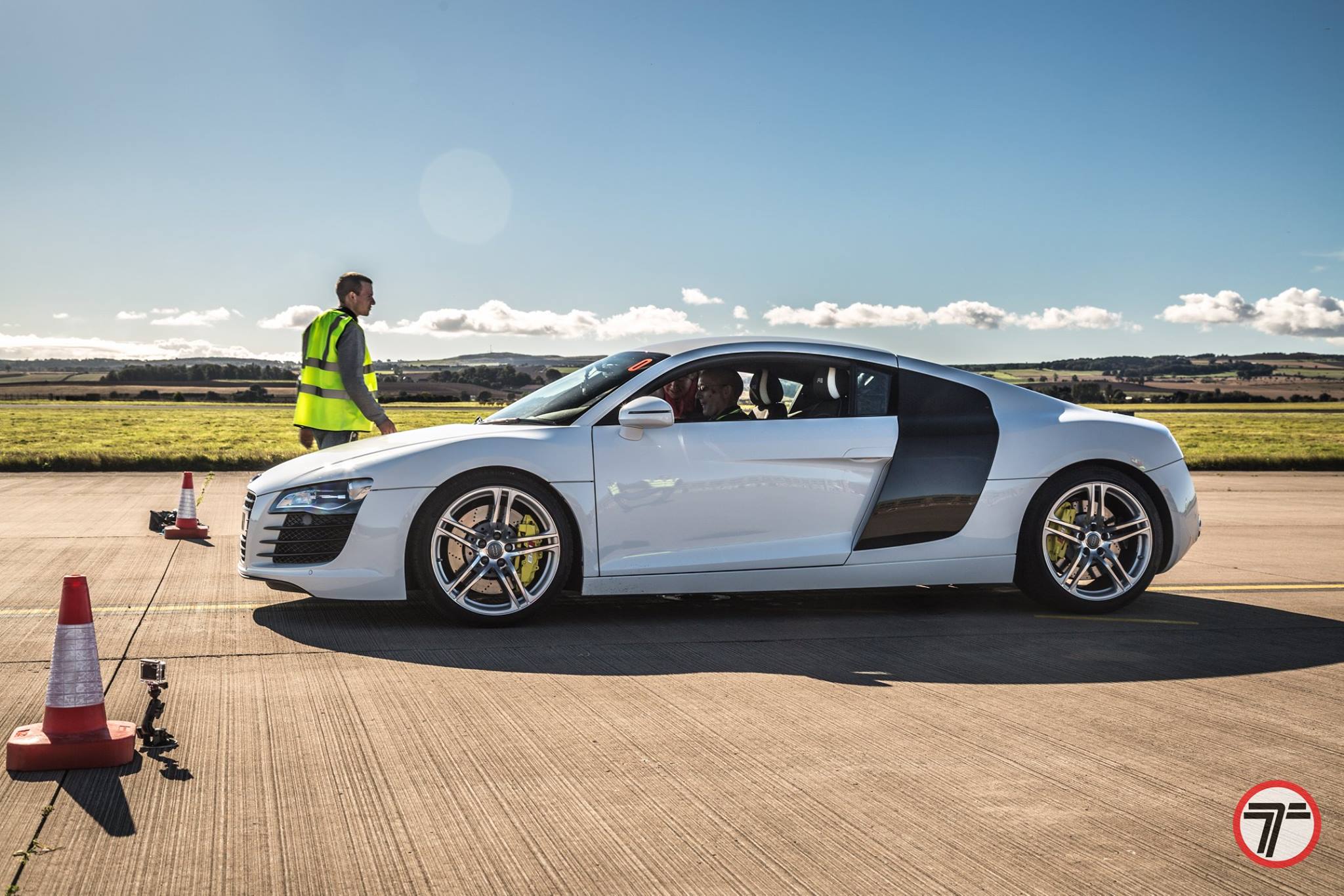 How long have you owned it: 2 Years
Previous car: Lotus Esprit V8 Twin Turbo, Aston Martin V8 Vantage, Ferrari 360 Spider, Ferrari F355 GTS and Maserati Gran Turismo (Not all at once)
What made you buy it: The previous owner had spent over £10,000 having a bespoke interior designed for the car.  The work was carried out by the top guy at 'Transcal' in Scotland.  They produced a completely bespoke interior on this R8 that has become one of the best Supercar interiors that exists.  The vehicle is truly unique now in the world with no other like it. I had to wait 2 years and keep asking the last owner that IF he ever wanted to sell, then let me know and give me time to try and purchase it before he changed his mind.
Anything you wish you had known before buying: Not really, the car was in perfect condition, the previous owner being a perfectionist so I knew the car would be in excellent condition.
Any modifications: I have fitted a £3500 Capristo programmable exhaust system with remote control which was supplied by Scuderia Systems.  It now produces a sound that matches the styling of the car. I have also installed a remote control LED engine bay lighting system to highlight the engine bay at night.  Furthermore, the entire engine bay panels have been Carbon Dipped in silver weave Carbon effect. The vehicle has also had the calipers painted in yellow, which looks great on a white car with the ball polished wheels.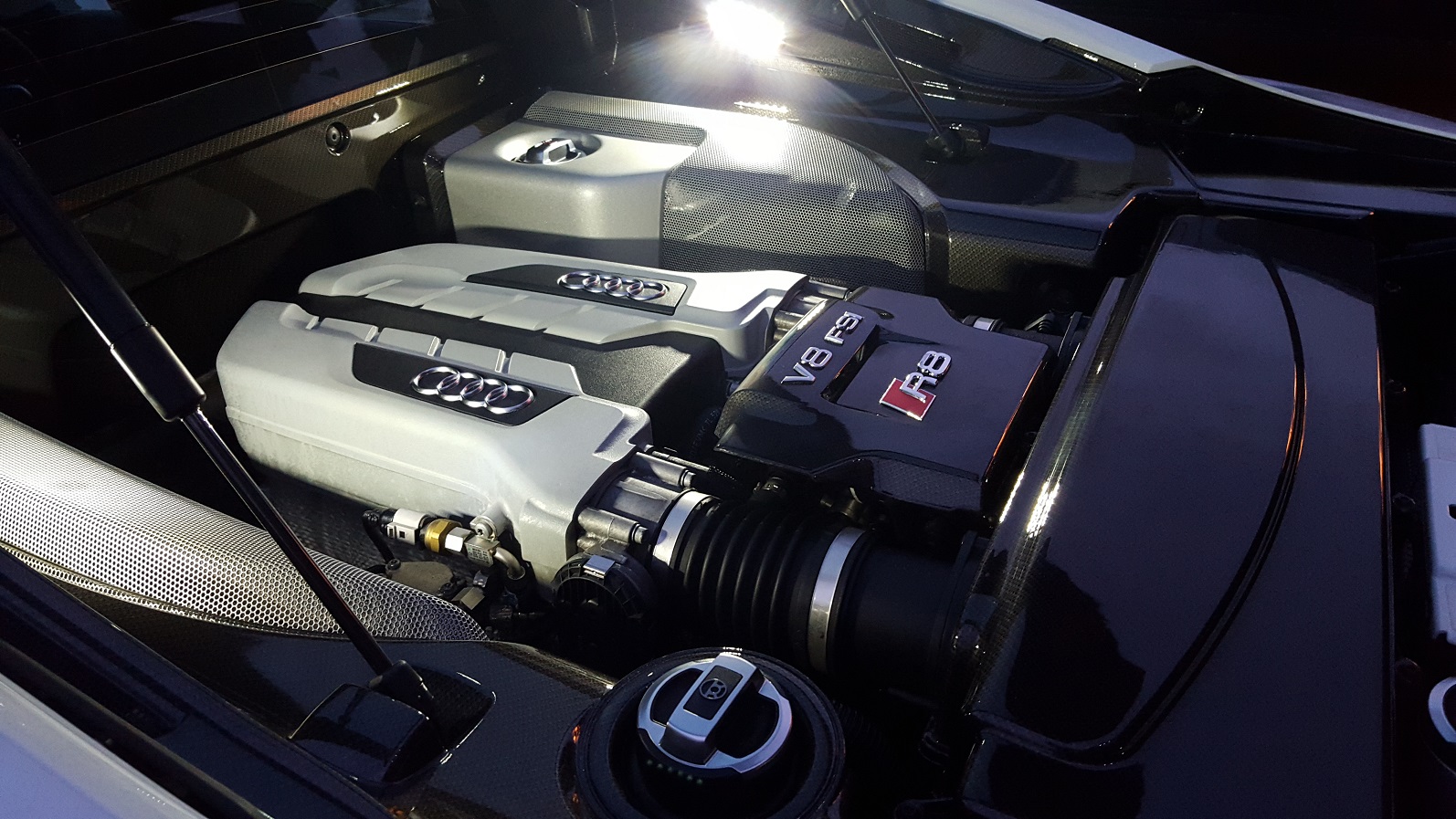 Future plans for the car: The car will continue to be driven regularly throughout the 'Non Salty Roads' season and displayed at various events throughout Scotland.
What road trips has it been on: The car has been on numerous road trips that I organise each year. The annual West Coast of Scotland run, where 40 – 50 Cars take part each year.  Also a memorable road trip to the famous WW2 Bomber Command bases in Lincolnshire in 2015 with another group of car owners.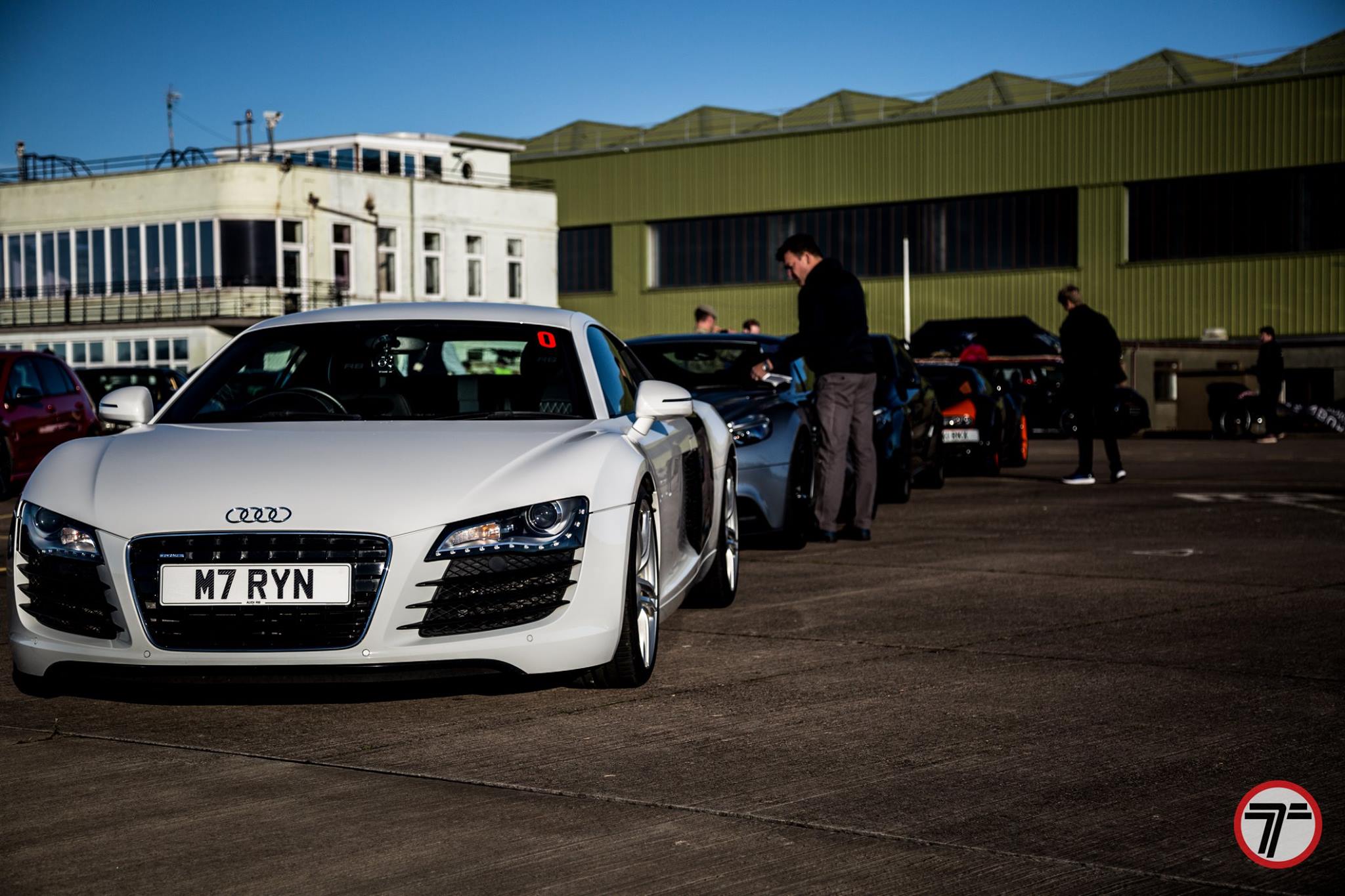 Is it expensive to run: The R8 is not too expensive to run.  An annual service is about £400 and returning about 18 to 22 MPG depending on how 'Spirited' the driving happens to be.