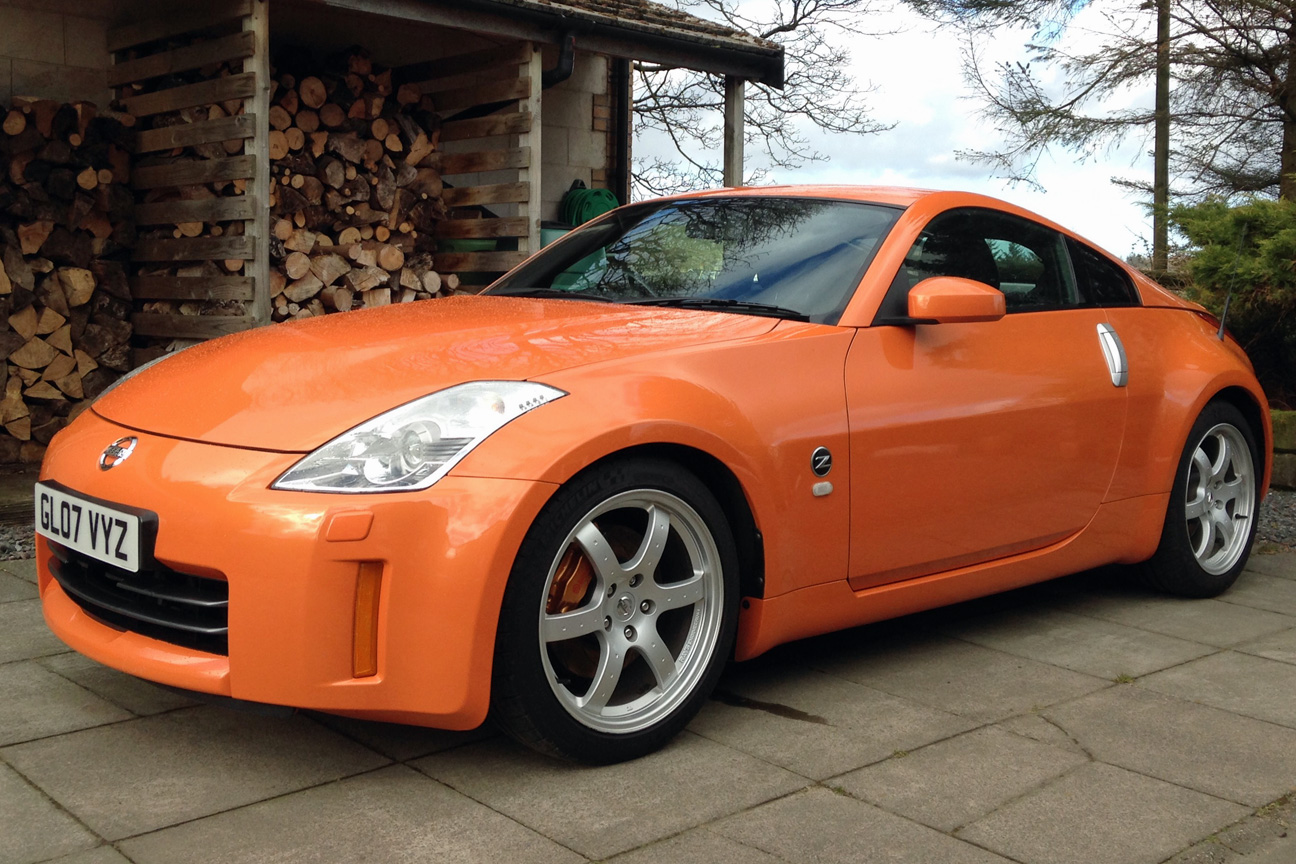 Nissan 350Z
With SWMBO (Nera/Kim) due back home from her stint working overseas, we needed to add a new daily driver to the household. Our last, a leggy 150K mile Mondeo diesel estate, was sold shortly after she left the UK leaving just our Impreza to fulfil commuting duties. A lot more fun but not quite as fuel efficient.
When looking round for something sensible and economical for the daily grind (120 miles daily between us), a two seat coupe with a 3.5 litre V6 which struggles to get 25+ mpg hardly seemed like the ideal choice. Nevertheless, we've both liked the Z for awhile and managed to persuade ourselves that it made sense!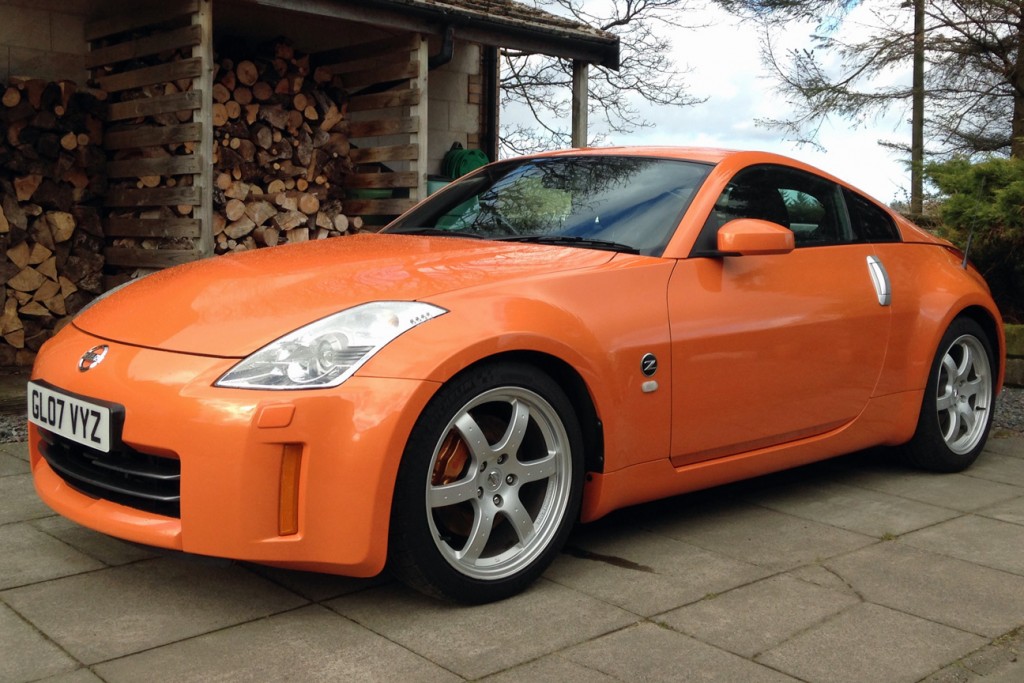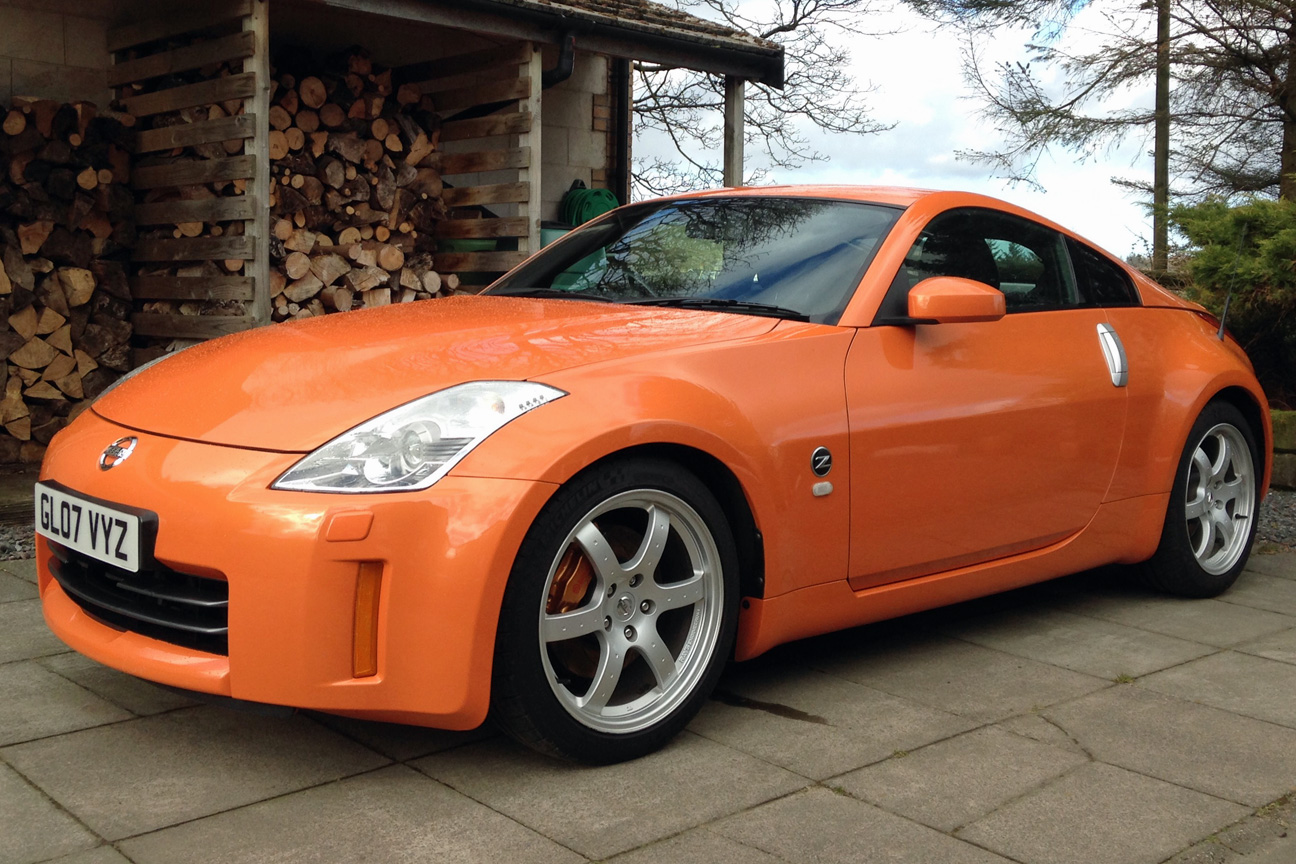 What looked like a good example (in a suitably bright colour) came up for sale locally and after Automek in East Kilbride (who service our Scooby) gave it a check over, we decided to go for it and the deal was done. I'm now hoping it's reliability lives up to the Japanese reputation and offsets some of the fuel costs!
While I'm not into DIY mechanics (due to a lack of skill rather than enthusiasm), I am a fussy bugger so I soon had a list of minor jobs I wanted to get sorted ASAP. First up was a damn good clean. Even after a snow foam and wash it was still covered in tar spots & contaminates, but after some help from Auto Finesse Iron Out, a clay, polish and wax, it was looking much better.
Ideally it could still do with a professional machine polish but that will have to wait for now. Next up was new set of boots. Following recommendations from some fellow Z owners on the Tartan Tarmac forum, some Michelin Pilot Super Sports were supplied and fitted by Gerrard at RD Tyres in Glasgow, followed by a return visit to Automek for a full geometry check. As it was a bit out of sync with the service schedule, I also had all the fluids changed and a new set of spark plugs fitted. Other small jobs have included new wipers, number plates and of course the obligatory TT sticker! 🙂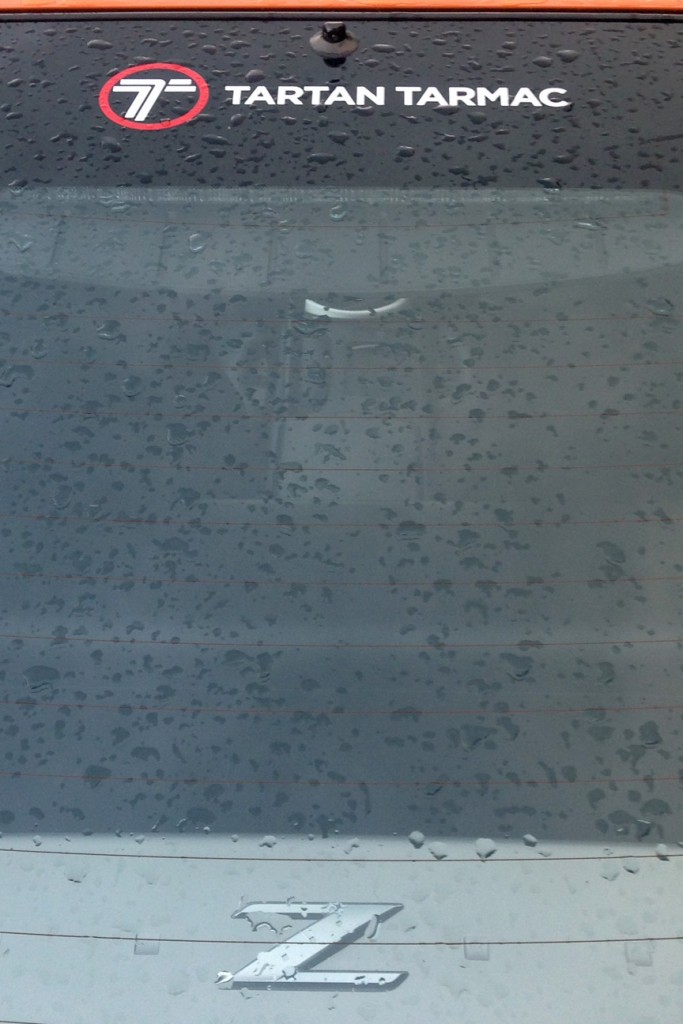 Still to do – the wheels need a refurb, a couple of door dings removed and some stone chips touched up. Also part of the interior door trim is badly scratched so I'll replace that soon. The Bose hi-fi is pretty good and while ours doesn't suffer from the common problem of CD's skipping (I haven't tried the cassette player – yep, it's got a tape deck!) the lack of any iPod/iPhone connectivity means a replacement is on the cards.
First impressions have been great. The engine is nice and torquey and being the later 308 bhp 'HR' engine variation, it's also happy to be spinning higher up the rev range. The 350Z is well known for not exactly being anorexic and initially it doesn't feel as fast as a 300+ horsepower car should. It's still a quick car though, grips well (in the dry at least) and with a nice solid/planted feel, it's a fun car to hustle along. It's also pretty good at the long distance stuff (apart from tyre noise) and with a light foot, can average nearly 30mpg. I've toyed with the idea of fitting a fruitier exhaust to get more of the V6 noise but as its a daily I don't want any tiresome drone so some further investigation is needed to see what the options are.
Subaru Impreza WRX PPP
True to form, our trusty Impreza continues to be the most hassle free car we've ever owned. For the last 50,000 miles it's more than lived up to the Subaru reputation for reliability, needing nothing other than routine servicing and consumables.
Originally bought as a stop gap car, I've toyed a couple of times with the idea of selling it. However, I'm always reluctant to move on what has proven to be such a reliable, fast, practical and relatively cheap to run (apart from fuel) car.
Lotus Elise 111R
While cars from the East of England might not have the same reputation for reliability as those of the Far East, after six years of ownership, our Elise is doing a great job a dispelling the old LOTUS – 'Lots Of Trouble Usually Serious' acronym!
Although its annual mileage has dropped a bit over the last couple of years, it's still gets plenty of regular use. Some new brake pads are due soon, otherwise there isn't anything else needing done. I've often wondered about changing the exhaust – the Lotus Sports one, which came with the car, is a bit too loud and drones when cruising. However, it sounds good on a hoon, so I'll probably just wait until it needs replacing.
Ferrari 360 Modena
After dreaming of owning a Ferrari since a kid, the last three years with the 360 have flown by. For no particular reason other than lack of time and rubbish weather, it's had a pretty quiet year so far. Apart from a great three day hoon infiltrating a Porsche GT3 run and some local runs it's spent too much time in the garage. Hopefully that will change over the next few months! I've toyed with idea of selling it as prices seem pretty strong at the mo, but until there's a definite replacement in mind it will be staying put for now.
Mike.