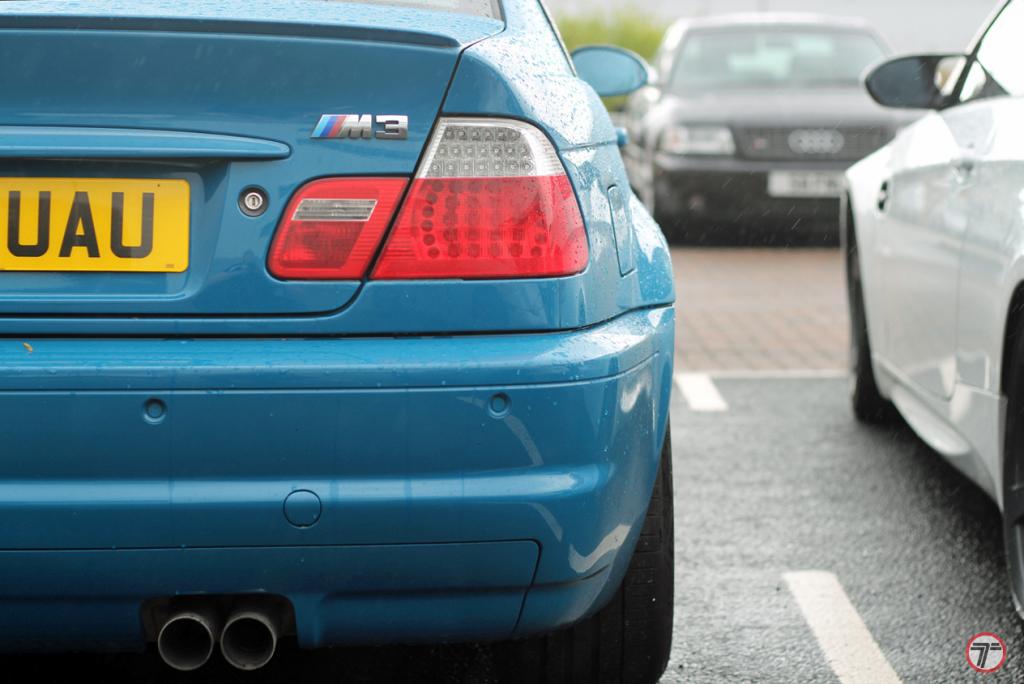 It's now coming up on four years since I had to commute to work by car so partly as a result of that I've done less than 5,000 miles since buying the M3 last May. In that time the car hasn't needed much done to it with just a service and change of tyres – no upgrades, mods and new parts have been installed. Time to change that….
Having got fed up of FM radio, cassette tapes(!) or a six CD changer, I've got myself an Android head unit upgrade courtesy of BMWRadios.com. I bought the unit in December but am only now getting round to having it fitted. Usually changing a CD player is one of the few jobs I'd do myself in a car but this one requires a 5m cable being ran from the boot to the head unit. Just think how many retaining clips I could break trying to do that – no thanks!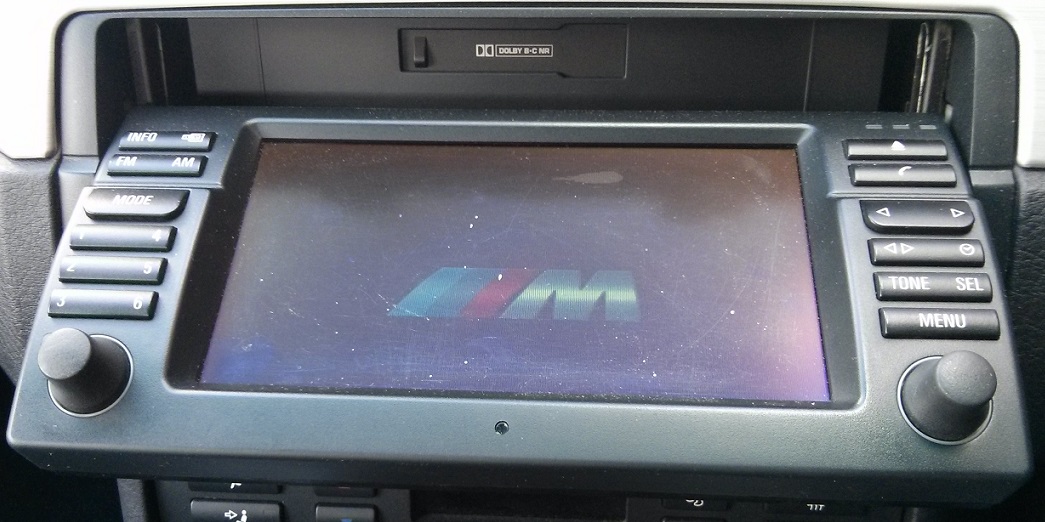 The new unit is fairly feature packed and looks OEM to keep the purists happy:
• Android 4.4.4
• 800 x 480 screen
• 64Gb SD Card support
• Wifi and 3g enabled
• Pre installed nav
• Bluetooth + hands free
• Reverse Camera
Basically it adds hands free, the ability to play Google Music/MP3s and allows me to link it up to the OBD port via Bluetooth – all stuff I miss when handing back a press car and going back to my 12 year old car.
Now all I need to do is hand it over to Audiowise in East Kilbride to get all this lot from the dining room table into the car…..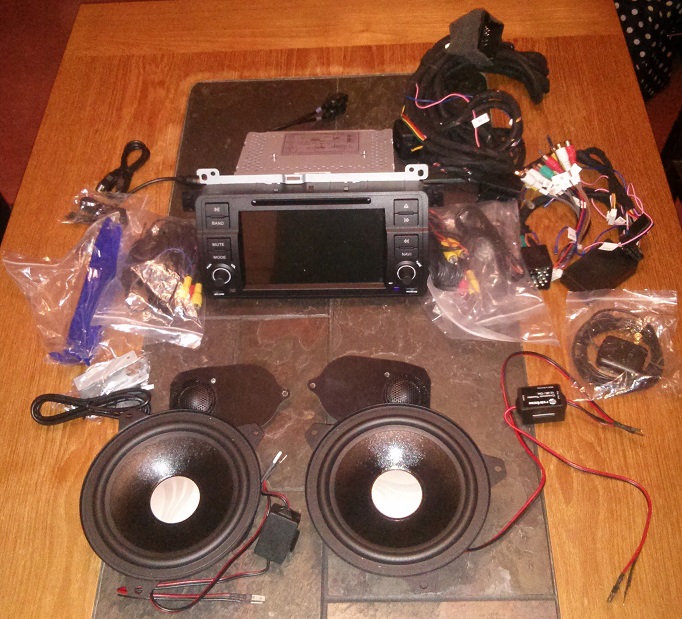 As you might have noticed, there are a pair of door speakers and a pair of tweeters sitting there too. I thought I might as well change them since the Harman Kardon ones in the car are getting a bit hissy and past it. The new ones are from Rainbow and are made to fit the doors in an E46 M3 Coupe.
A full review will follow on shortly once everything is installed and working.