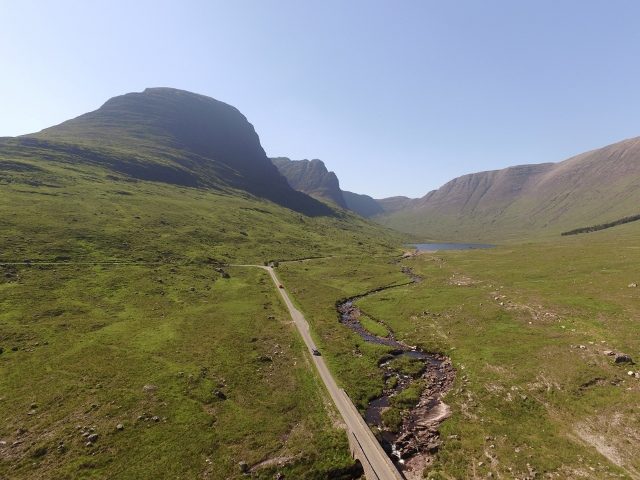 With this good spell of weather, it would be a shame not to make the most of it, so a little forward planning after checking the forecast, and the seed was sown… Applecross for lunch with Mrs G.
Two journeys this year have opened my eyes to what the North West of our country has to offer. In April of this year, we did part of the North Coast 500, and then at the beginning of June, we both took the train to Mallaig for the day. One of the things which occurred to me on the train journey, was that even though I have just turned 50 and been a petrol head all my days, I have never driven through Glencoe.
So back to Applecross. This is a place I have heard so much about, particularly the infamous Bealach Na Ba, but like Glencoe, I have never had the privilege of visiting. So a cheeky day off was work was booked for Friday 29th June and the alarm was set for 7:00am with the plan of being on the road thirty minutes later. However Mrs Frag was running a bit late so we eventually left at 7.45 with a planned breakfast stop en route in Callendar. That inevitably put us further behind schedule, however traffic was favourable and steady progress was being made.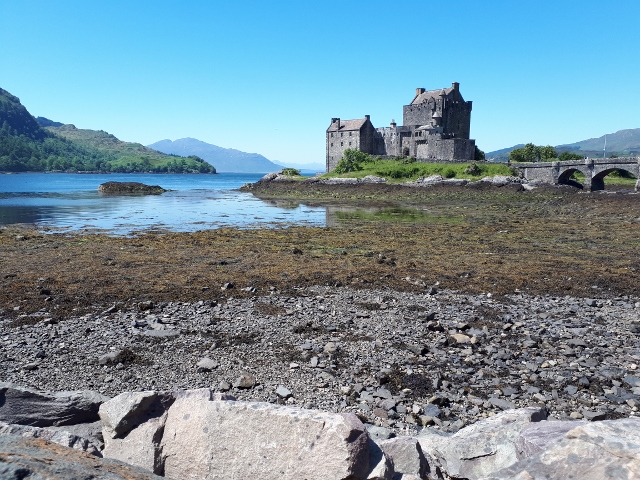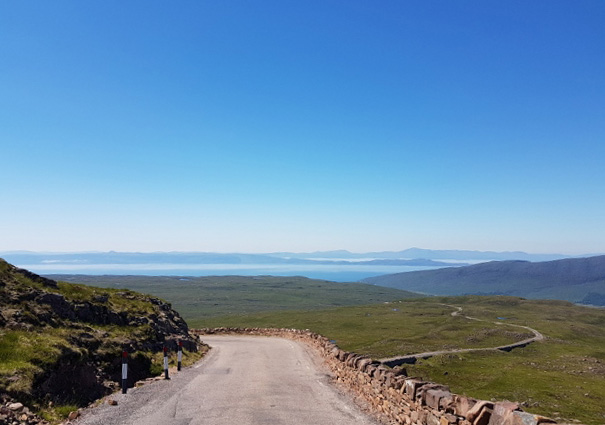 The down side of this type of journey on such a nice day during the summer, is that everybody wants to also do it, and the road through Glencoe to Invergarry, was evidence of this. Between camper vans, tourists, and just general traffic, progress slowed, but at Invergarry, the traffic eased, the road opened out, and we had a good hoon down through Glen Garry to Eillan Donnan Castle with a group of bikers.
Soon I was on the infamous Bealach Na Ba, and my word, what a road. It has more twists and turns than a Lynda La Plante novel. The standard of driving by some of the other road users was sub standard for a single track road, but that aside, the road is simply awesome. It is however a little undulating in parts, as the underside of the front bumper of the Porsche picked up a few scrapes along the way.
At 2:45pm we eventually made it to the Applecross Inn for lunch, and it was well worth driving for more than 6 hours to get there.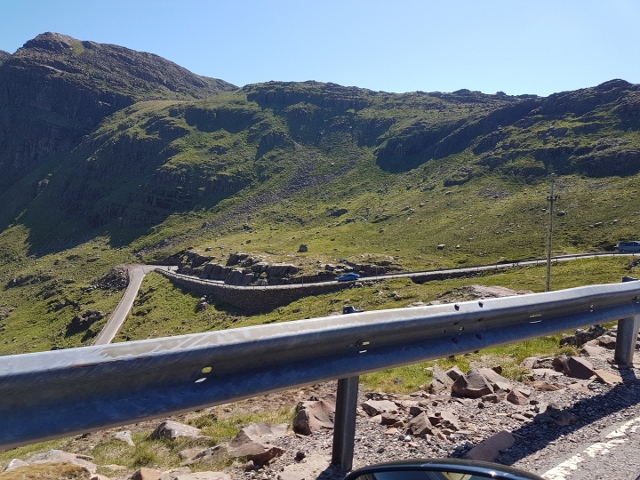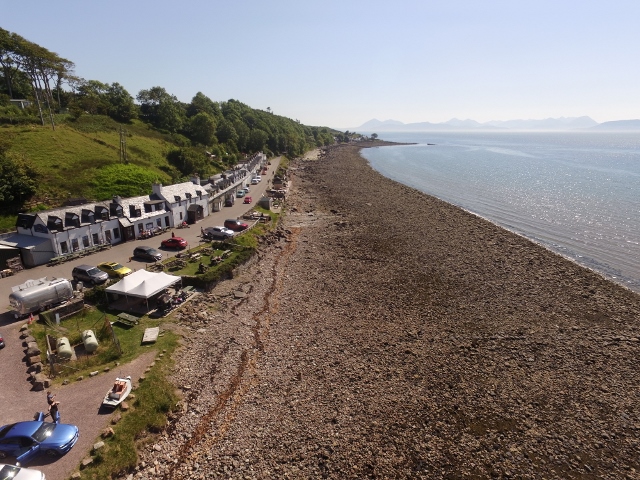 The locally sourced crab salad was delicious, and Mrs Frag was impressed with her chicken linguine, and we then shared a locally sourced cheese board, with local oatcakes and homemade chutney, which got a huge thumbs up from both of us. But time was marching on. It was 4pm, and the thought of 6 hour return journey was prevalent on my mind, so it was back into the Boxster and up the Bealach Na Ba I went again. This time however, all the lunch'ers and tourists, had made off and the traffic was light, allowing us to make decent progress where sight lines allowed, and in no time at all we were stopping for fuel at Lochcarron.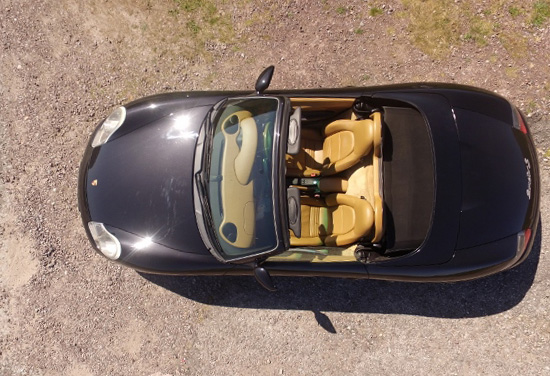 Now here's a thing which boggled my mind. I was going to drive to the fuel station just after Eillan Donnan as I had just over quarter of a tank left, but then thought I would support the small local business, and paid my 132.9 for regular unleaded, but on driving past the aforementioned fuel station just after Eillan Donnan a bit later, they were advertising fuel at 138.9, so with 45 litres on board, I saved a massive £2.70 by supporting the small local business.
The return leg was far more civilised with more opportunities for keeping the average speed up, thanks to the tourists and camper van brigade now being off the road. We made it home for 10.45pm including a stop off to visit friends who live between Luss and Cameron House as we were passing their house anyway.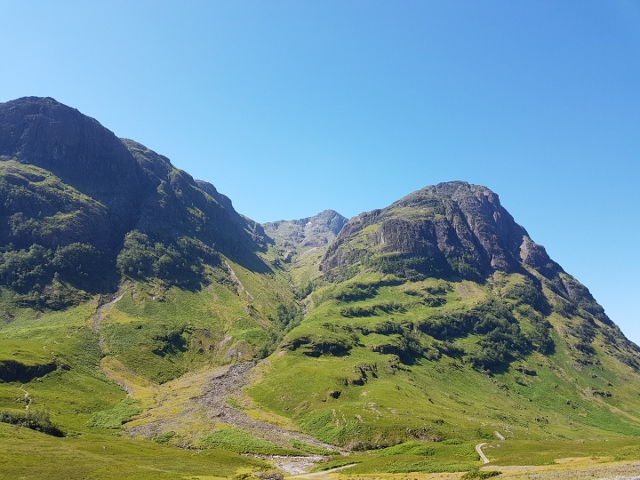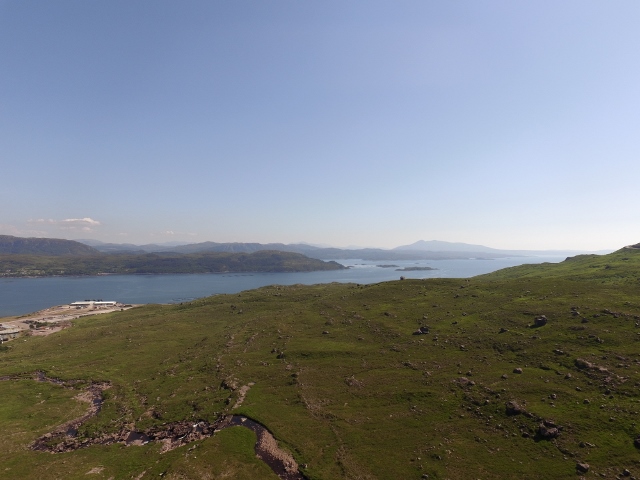 So, all in, a return journey 520 miles and 11 or 12 hours of driving just for a crab salad. Some may say I am mad, and I might agree with them, but with the roof down, the sun shining, classic rock and a flat six to listen to, good company, and what has to be described as the best scenery and driving roads in Britain – some may say it was a stroke of genius.
Would I do it again? Damn right I would. If Carlsberg did driving days…
Fraser