Editors Note: Since writing the article, the car has been sold to author down south who is using the car to promote his book, which is why it's got the Police paintwork on it now.
Name: Chris Eades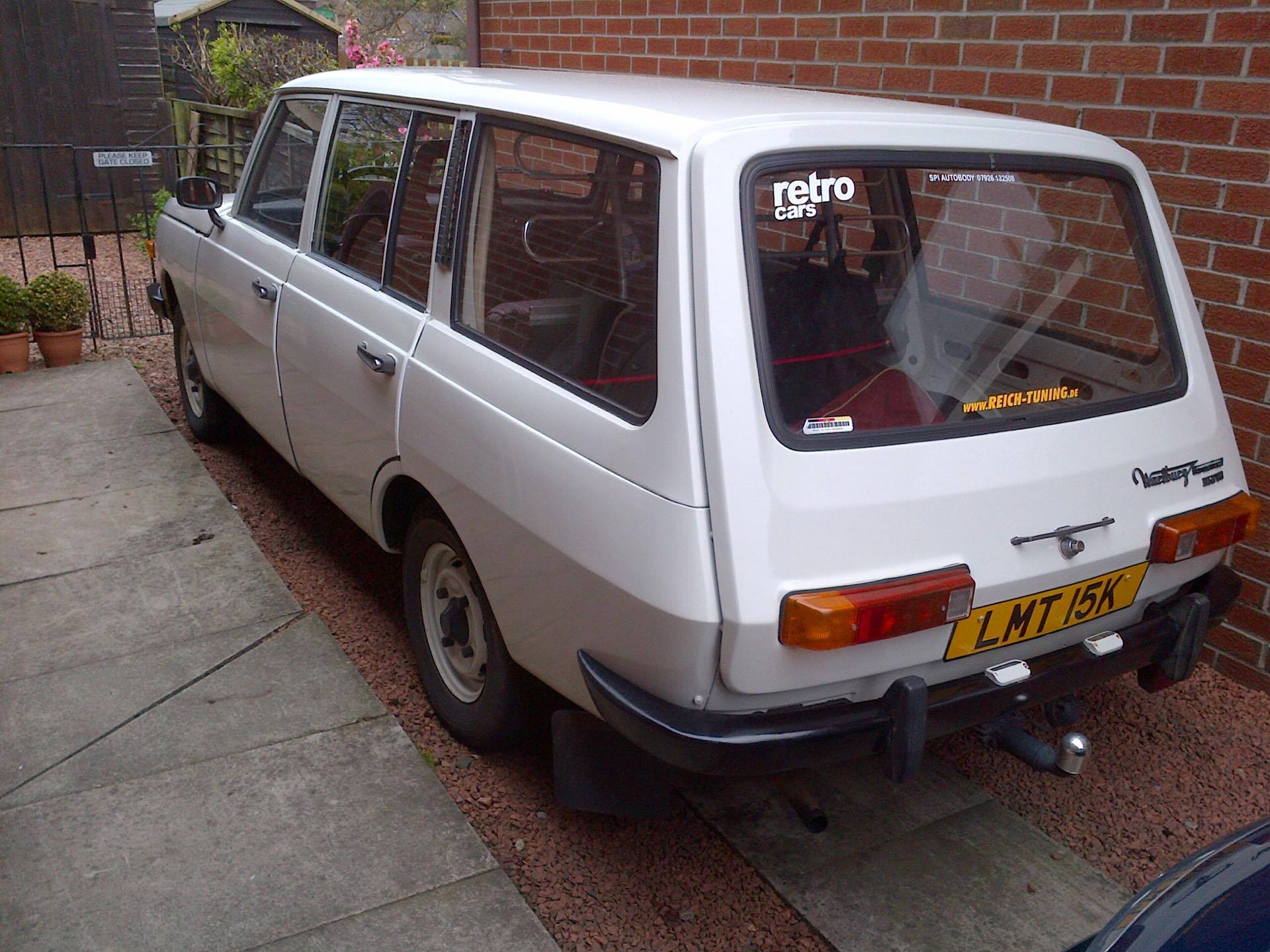 Car: Wartburg 353 Tourist
How long have you owned the car: Seven years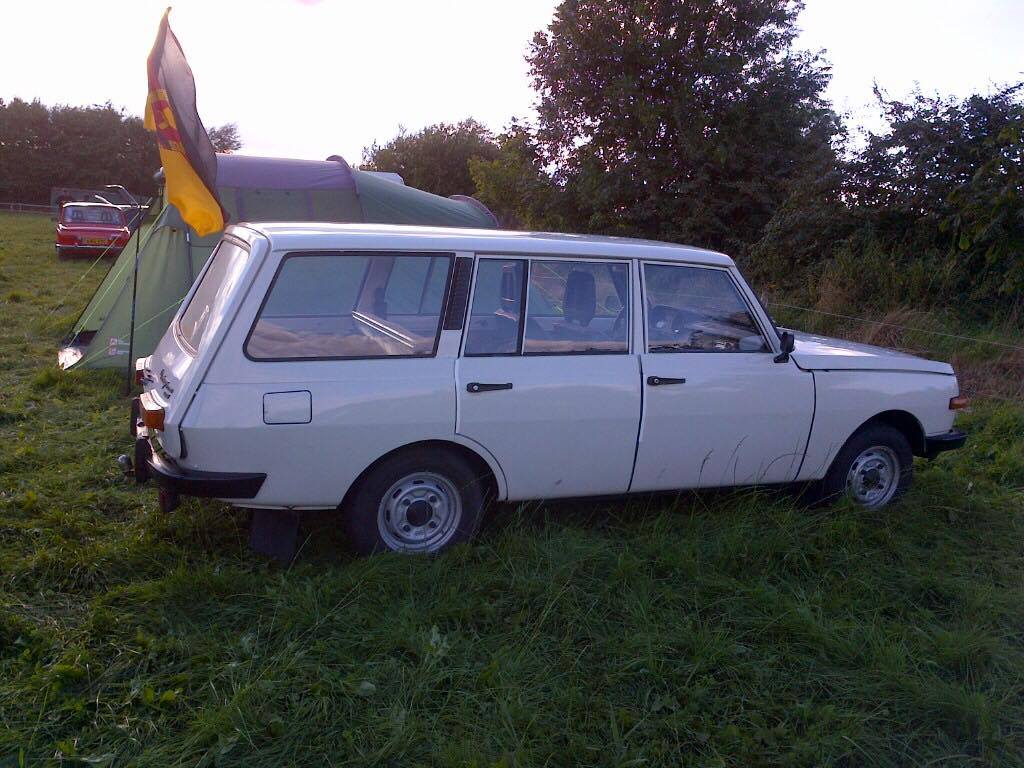 What made you buy it: I owned one in the mid 1970's and wanted another estate version, as these were rarer than the saloon version and was fascinated by the 991cc, 3 cylinder, water cooled two stroke engine which had only seven moving parts. Much later Wartburg used the VW 1.3 engine from the Polo, built under licence in Eisenach after the Berlin Wall came down in the late 1980 until the end of production. My car was advertised on Ebay and I drove it home from near Liverpool without any real issues apart from not knowing that the choke was still on until I reached Westmorland services. Fuel consumption improved dramatically on the last leg of the journey and I am sure that fellow road users appreciated the reduction in smoke!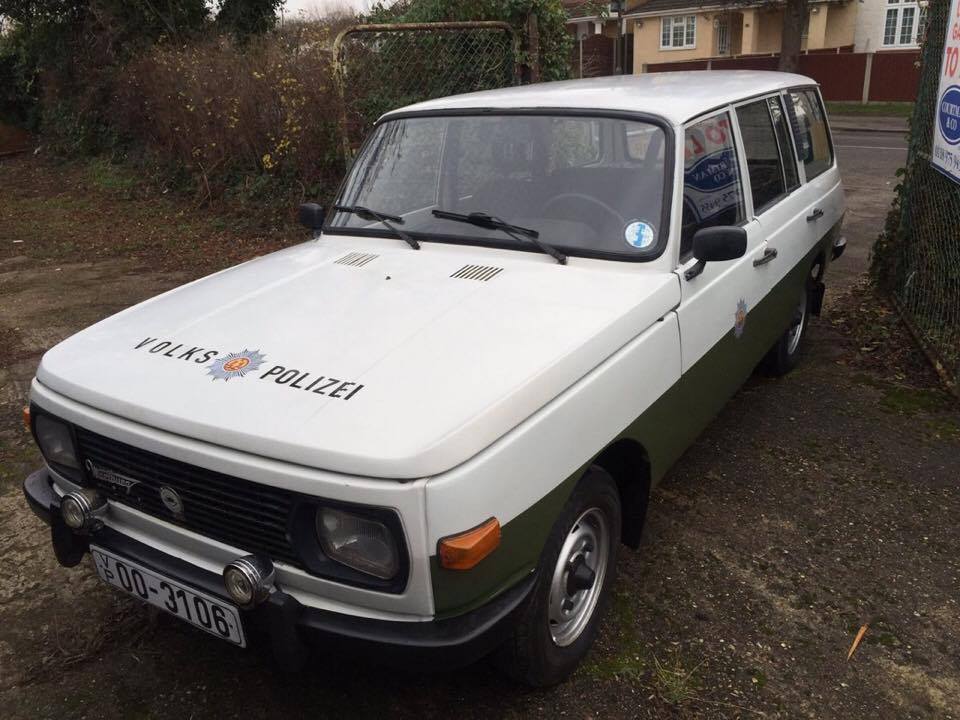 Anything you wish you had known before buying: No, I was well aware of the pros & cons of owning a two stroke car. These cars were designed with a separate chassis, having rack & pinion steering and fully independent suspension all round which was well ahead of its competitors when this model was introduced in 1966. The 353 model was sold in the U.K. up to 1973, when no further cars were imported as they did not meet the emissions requirements. The car continued to be sold in parts of Europe & other communist block countries up to the early 1990's when Opel bought the company and subsequently shut the factory down in Eisenach.
Any modifications: I uprated front brakes to disks from drums. Wartburg, as in common with other communist block countries would standardise parts that could be utilised for different vehicles produced by various manufacturers e.g Skoda disc brake callipers were used by Wartburg as well as ignition points from an MZ motorcycle. With a production run of 25 years modifications were kept to a minimum during this period, which helped greatly with sourcing parts. Unlike the West who continued to manufacture vast quantities of parts only suitable for a single model of car.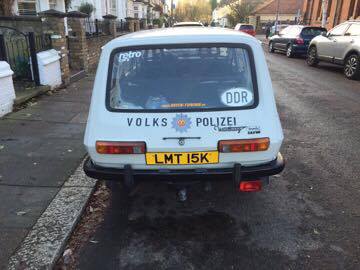 Future plans for the car: To continue to drive her as much as possible and attend local & national classic car events, as she always attracts a lot of attention. At the Classic Bike show held at the Royal Highland Show ground, Ingliston a few years ago the car was dressed up as a "Volks Polizei" car at "Check Point Charlie" for the Jawa CZ club stand which one the best display award.
What road trips has it been on: Mainly in Scotland but also as far as Stoke to attend a club meeting. Fuel consumption works out 37 mpg on a run. Like all two stroke engines they like to be driven flat out, however fuel consumption can drop to the low 20's mpg if you make the most of the limited performance!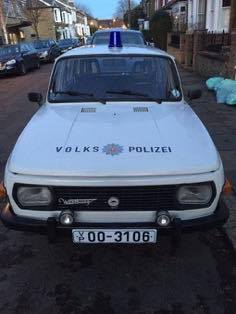 Is it expensive to run: No, however ongoing restoration continues to be a feature of owning a car that is 44 years old, however maintenance is very straightforward as there is no oil to change, and most components are accessible & easy to fix, with most spare parts readily available from Germany at a reasonable price. Classic car insurance costs around £100.00 & Road Fund Duty is free.
What's next: To keep the old girl running as long as possible.